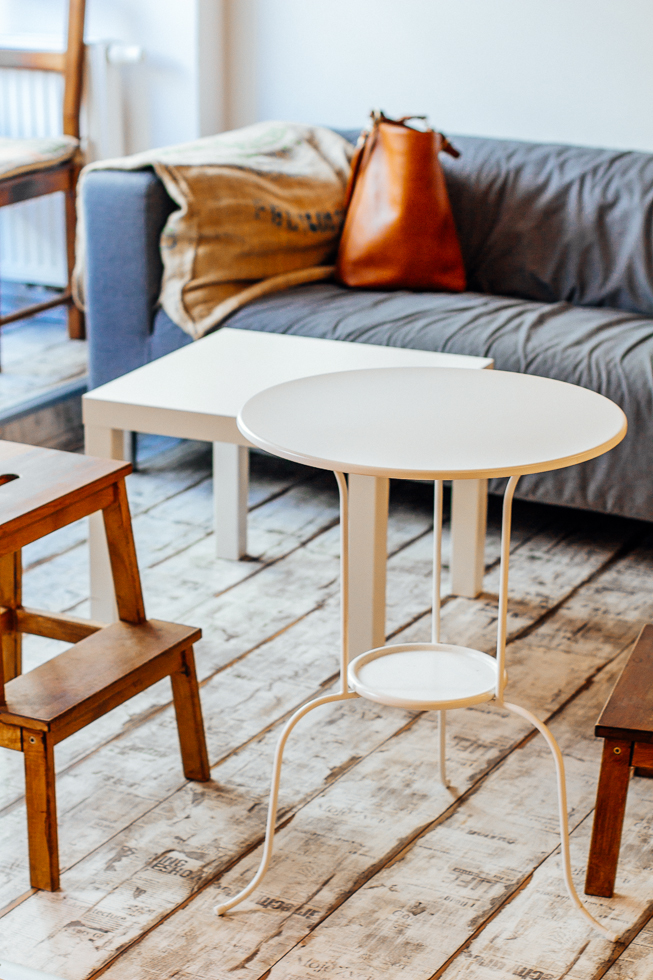 Where do you like to have your morning coffee in Vienna, if not at home?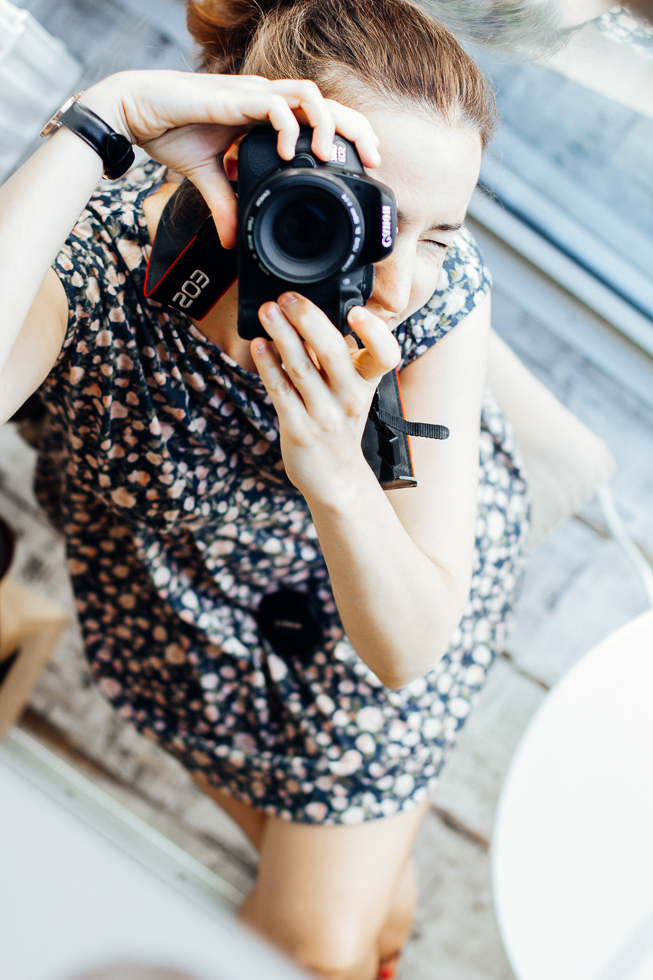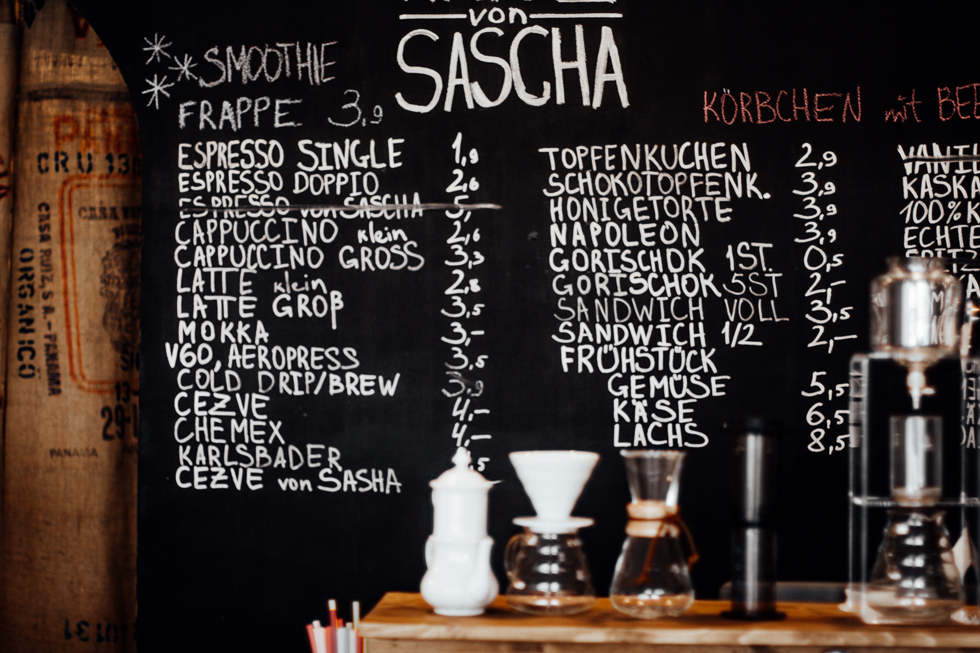 Not far away from where I live, there is a cafe called Kaffee von Sascha, which is run by an adorable couple from Ukraine. Kaffee von Sascha is not like the other cafes in Vienna. Sascha is passionate about making coffee for his guests while Nina makes the T-shirts that you will see hanging on the wall and they are both proud and happy to run a concept store that combines coffee & fashion.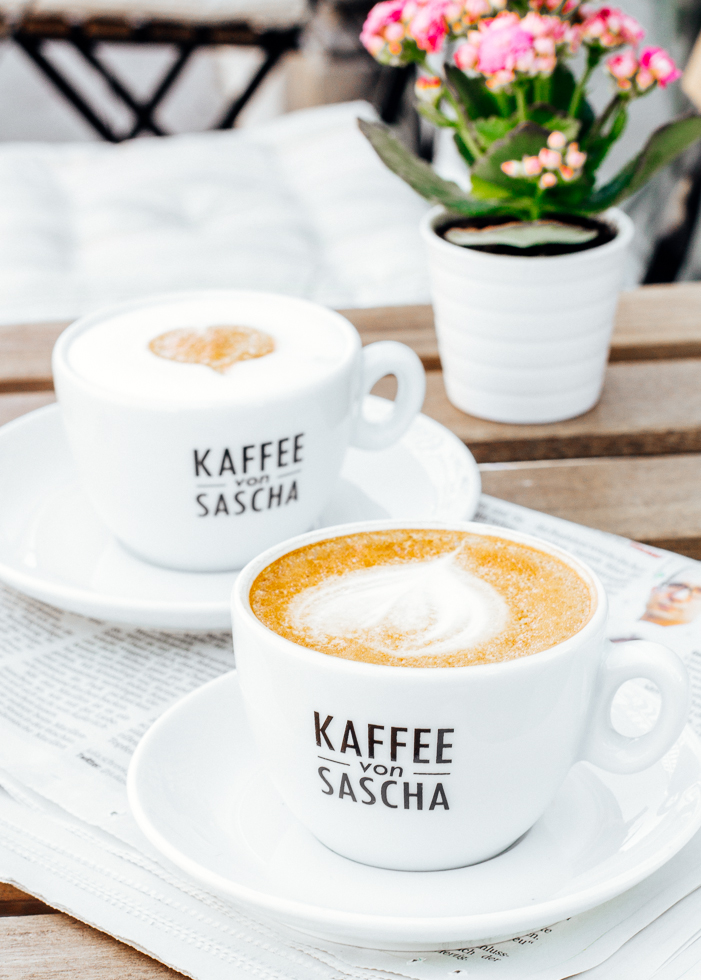 Although I went there alone, I felt welcomed and comfortable. While I was chatting with both of them, I took these pictures to share with you on The Viennese Girl blog.
I left the Kaffee von Sascha with a T-shirt that portrays a cute dog and really can't wait to wear it in my summer holidays in Greece. Don't forget to visit them if you are in Vienna. I personally loved the table next to window and not only their coffee, but also their strawberry smoothie and all the other delicacies they treated me.
♥