My solo trip to Copenhagen
My solo trip to Copenhagen was a dream come true. I'd been wanting to visit the city for years and finally had the chance to explore it on my own. From the moment I arrived, I was amazed by the beauty of the city and the unique culture that I got to experience. I spent the week discovering new sights, learning about the history, and trying all the delicious food.
Are you looking for a guide to Copenhagen and the perfect way to spend a weekend in this beautiful city? Look no further! This blog post has all the information you need to plan an unforgettable weekend getaway in Copenhagen. From sightseeing hotspots to delicious local food, you'll find out all about the best things to do and see in this vibrant city. Get ready to make the most of your time in the capital of Denmark!
Follow me on Instagram for more great content like this!
Book your stay in Copenhagen with Booking.com
My solo trip to Copenhagen
The City Itself
As a solo traveller, I found Copenhagen to be the perfect blend of cosmopolitan charm and Nordic coolness. This city is an absolute must-visit destination for any traveller looking to explore Scandinavian culture.
I got to explore the city on foot and take in its breathtaking architecture, cosy cafes, and colourful streets. Walking through the winding streets of Copenhagen gave me a sense of nostalgia for simpler times, which was truly a calming experience.
One of the best things about Copenhagen is its accessibility, making it easy for a solo traveller to get around. The public transportation system is modern, efficient, and user-friendly. I loved how eco-friendly the city was, with locals cycling around and clean energy being used almost everywhere.
I thoroughly enjoyed spending time in one of Copenhagen's most famous neighbourhood, the Nyhavn. Nyhavn's picturesque canals, colourful houses, and trendy restaurants provided the perfect backdrop for a cosy evening stroll.
Overall, Copenhagen's quaint streets and iconic landmarks captured my heart, and I'm certain that anyone who visits the city will be mesmerized by its charm.
If you want to stay updated with my latest photos and videos, please follow me on Instagram @theviennesegirl
Book your stay in Copenhagen with Booking.com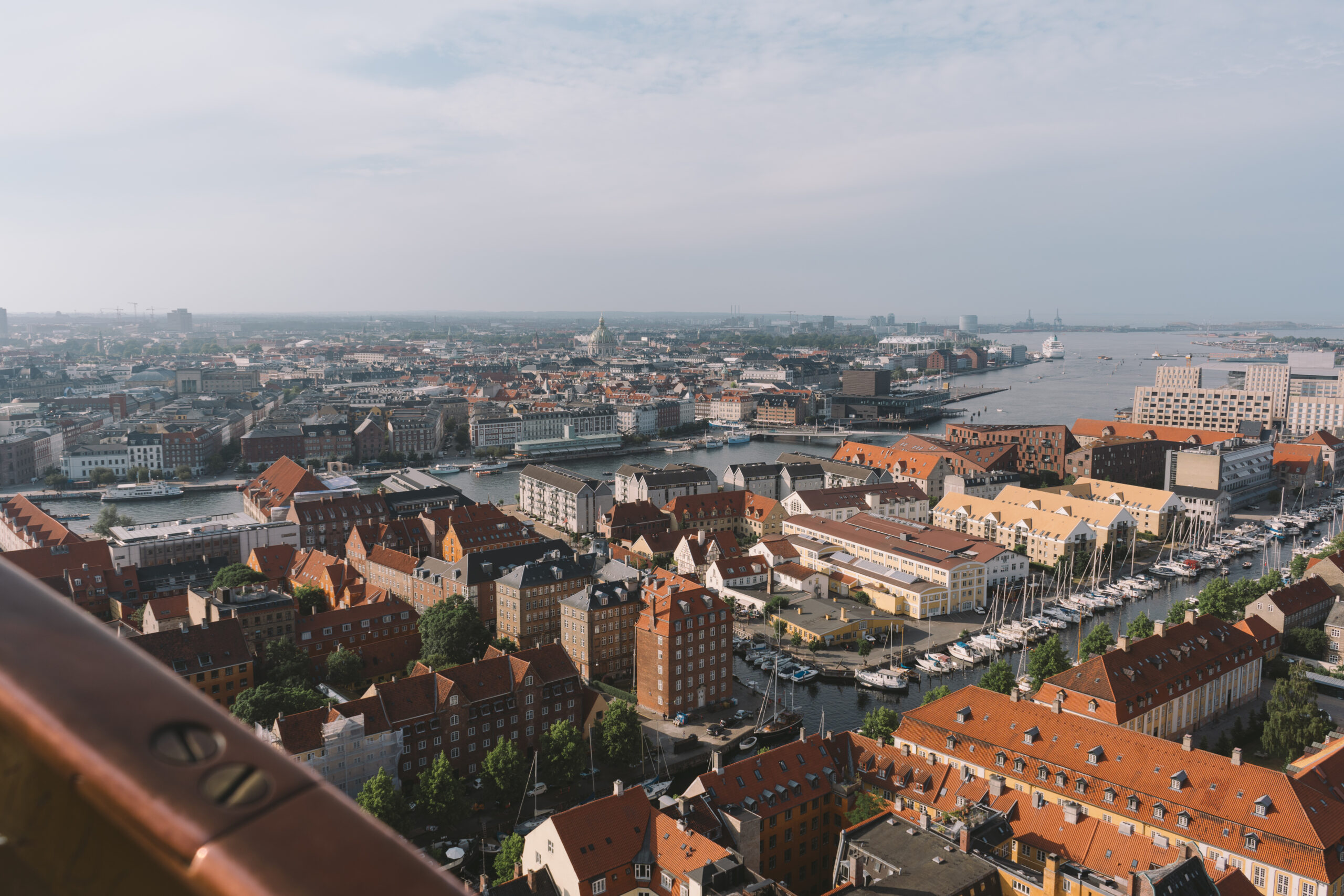 Discovering Copenhagen: My Solo Adventure
When I arrived in Copenhagen, I didn't have a set itinerary in mind. I wanted to take things as they came and discover the city at my own pace. My solo adventure began as soon as I set foot on the streets of this vibrant city.
One of the first things I did was to rent a bike. Copenhagen is famous for being a bike-friendly city, and I wanted to take advantage of this. I spent hours cycling around the city, taking in the sights and sounds. From the colorful Nyhavn harbor to the impressive Rosenborg Castle, there was no shortage of things to see.
Another highlight of my trip was exploring the city's many parks and gardens. One of my favorites was the Tivoli Gardens, an amusement park with a magical atmosphere. I also enjoyed strolling through the Botanical Garden and the King's Garden.
Looking back on my solo adventure in Copenhagen, I realize how much I learned about myself. Being alone in a new city forced me to step out of my comfort zone, take risks, and trust my instincts. Traveling solo doesn't mean you have to be alone. By embracing the city and its people, I was able to connect with others and create lasting memories.
Stay connected with me and my adventures by following me on Instagram!
Book your stay in Copenhagen with Booking.com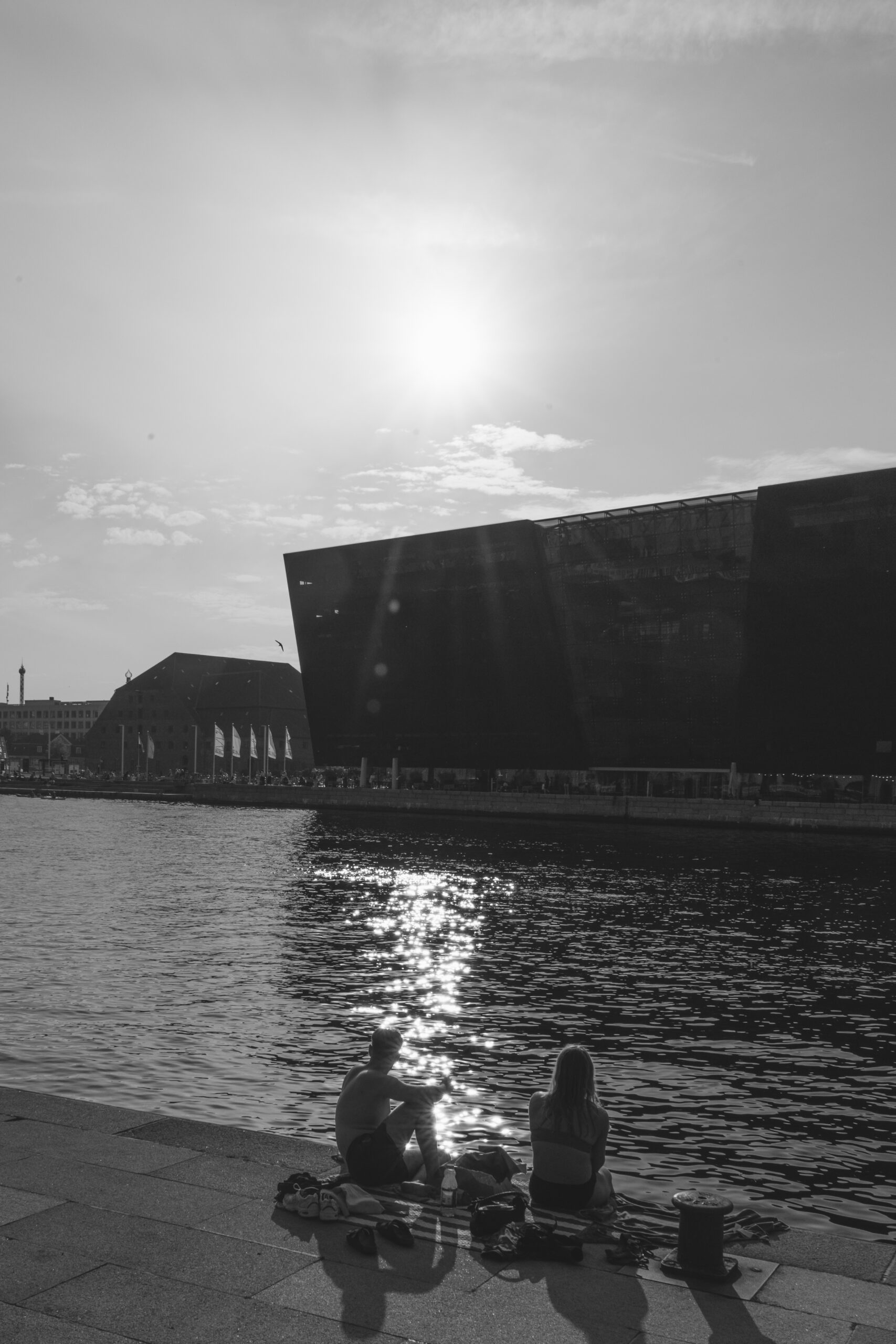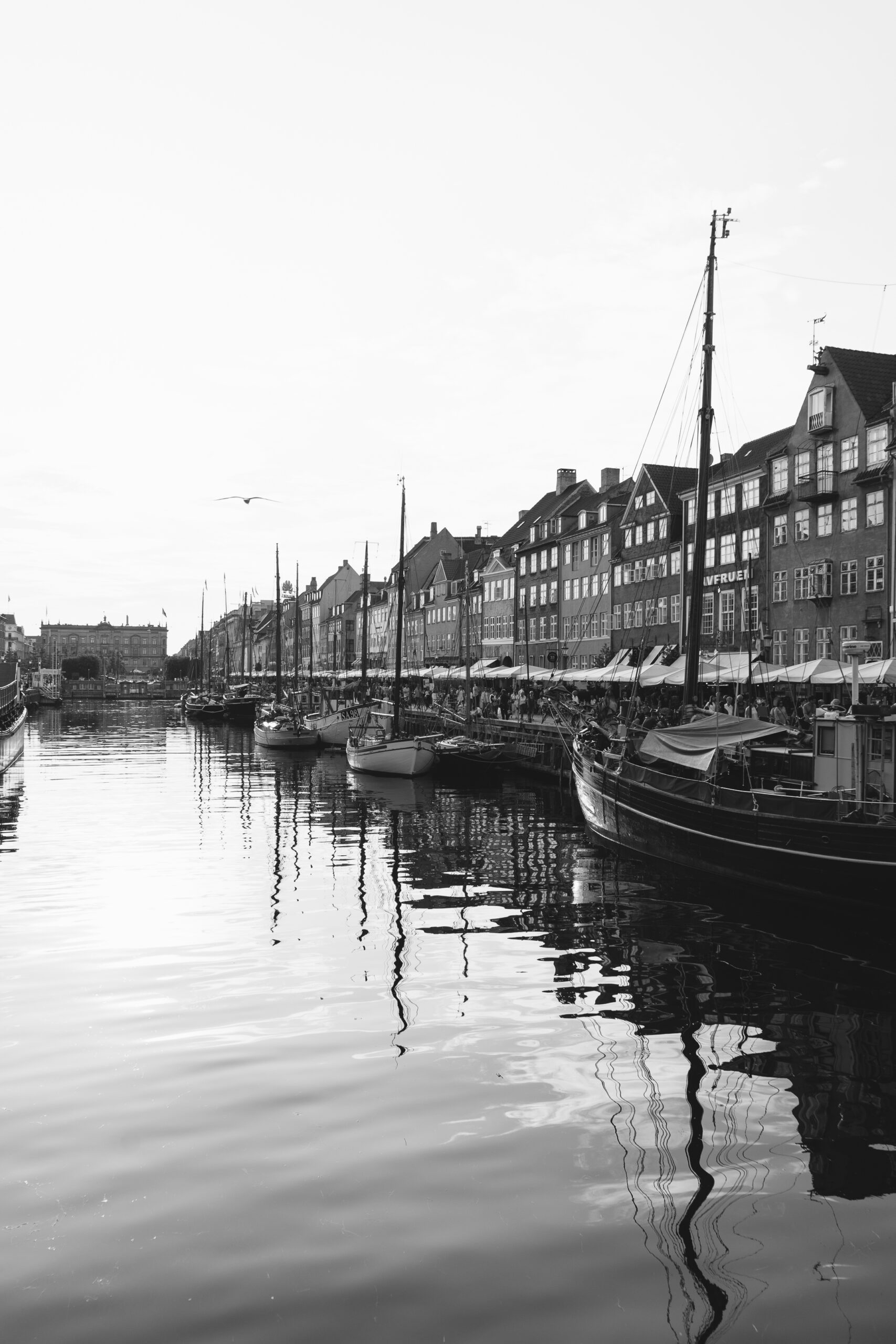 The People in Copenhagen
My solo trip to Copenhagen
One thing I noticed about Copenhagen was how friendly and welcoming the locals were. I never felt lonely or out of place, even when I was exploring the city on my own. People were always willing to chat, offer recommendations, or simply smile and nod.
I was pleasantly surprised by the warm and friendly locals who were more than happy to strike up a conversation. The people in Copenhagen are known for their easy-going attitude and welcoming demeanour, making it a great destination for solo travellers.
One of my favourite experiences was visiting the local cafes and chatting with the locals over a cup of coffee. It was a great way to learn more about the culture and get some insider tips for my trip.
Overall, the people in Copenhagen were a highlight of my trip. Their hospitality and kindness made me feel at home in this new city, and I left with new friends and fond memories.
Book your stay in Copenhagen with Booking.com
Don't miss out on exclusive behind-the-scenes photos and videos, follow me on Instagram!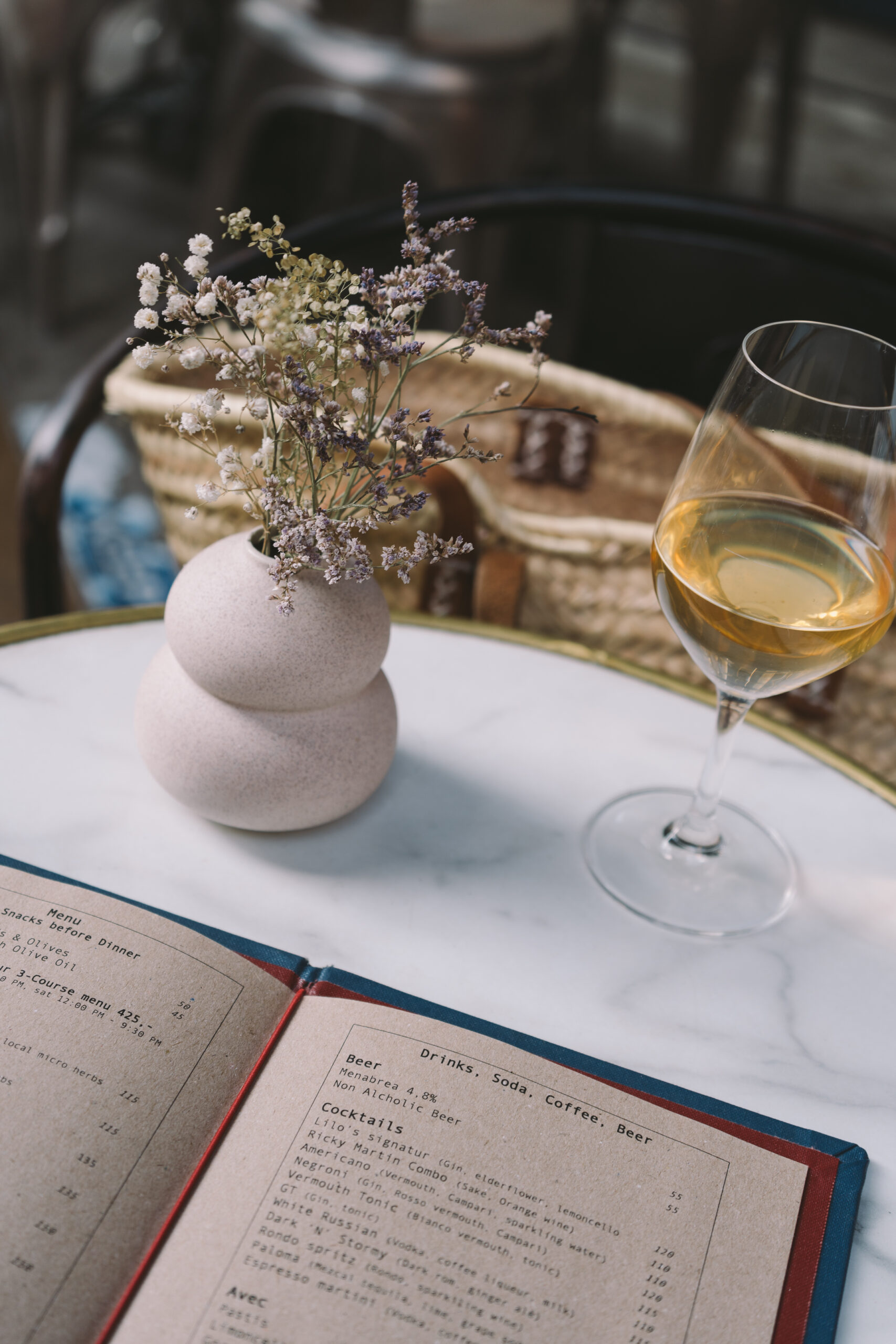 The Food in Copenhagen
My solo trip to Copenhagen
Of course, no trip to Copenhagen would be complete without trying the food. I made sure to sample some of the local delicacies, like smørrebrød (open-faced sandwiches) and Danish pastries. The food was always fresh, flavorful, and presented beautifully.
One of the best parts of travelling to a new city is exploring its food scene. Copenhagen did not disappoint in this aspect either. As a food lover, I was excited to try out the local delicacies and indulge in some Scandinavian cuisine. I had heard about the Nordic food revolution and was eager to sample some of the new dishes.
The most popular food item in Copenhagen is, without a doubt, Smørrebrød. It's an open sandwich that comes with a variety of toppings, including fish, meats, and vegetables.
Apart from Smørrebrød, I also tried some of the other local delicacies like Frikadeller, which are meatballs served with potato salad, and Æbleskiver, a dessert pancake ball served with jam. Another dish that I found particularly intriguing was Rugbrød, a dense, dark bread that is ubiquitous in Denmark.
In summary, the food experience in Copenhagen was excellent, and I was amazed by the local cuisine's diversity and flavors. Whether you are a foodie or not, you will definitely enjoy exploring the culinary side of the city.
Looking for the most exquisite and mouth watering burgers in town? Indulge your taste buds in an unparalleled culinary delight by making a visit to Gasoline Grill.
If you love travelling, make sure to follow me on Instagram for more.
Book your stay in Copenhagen with Booking.com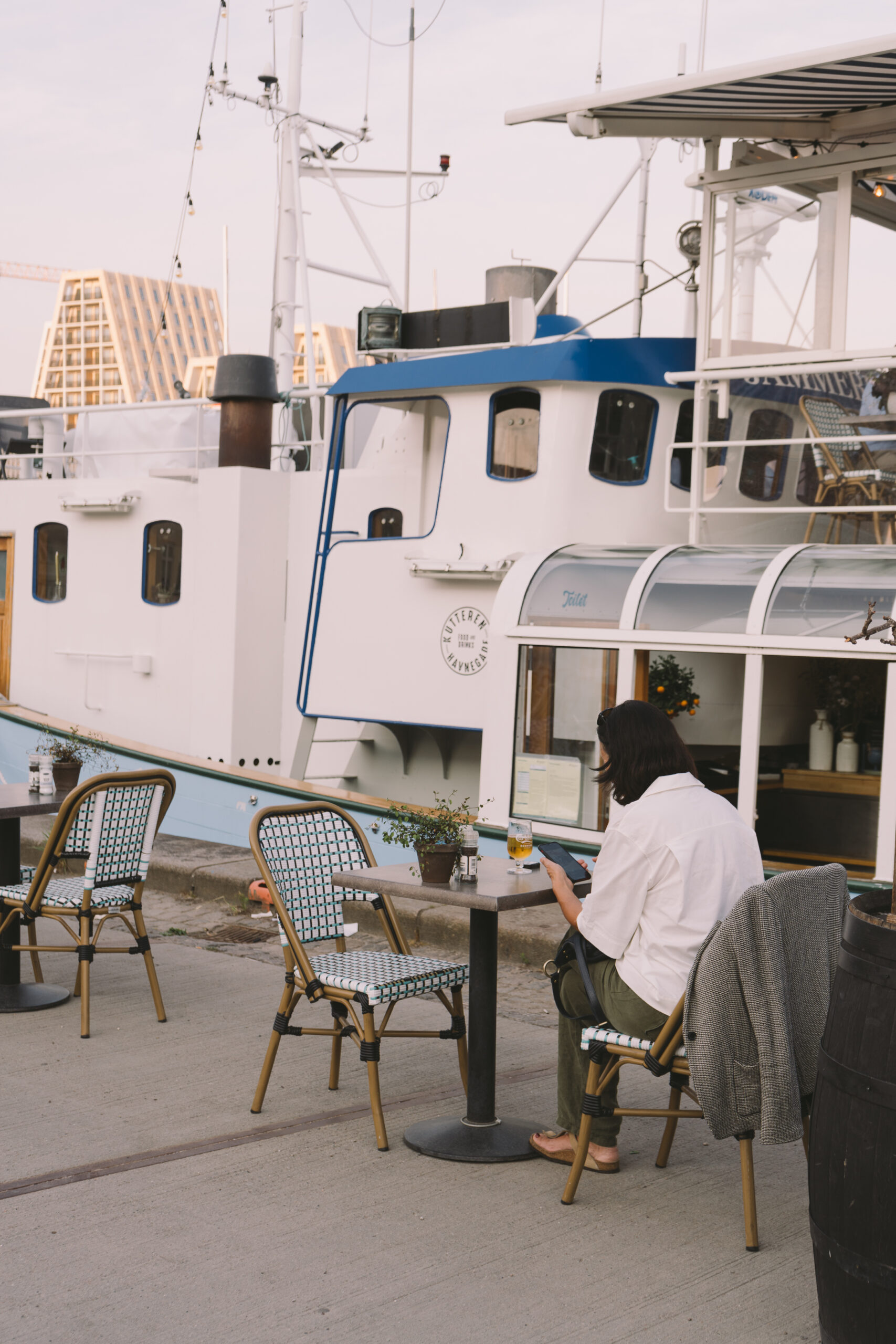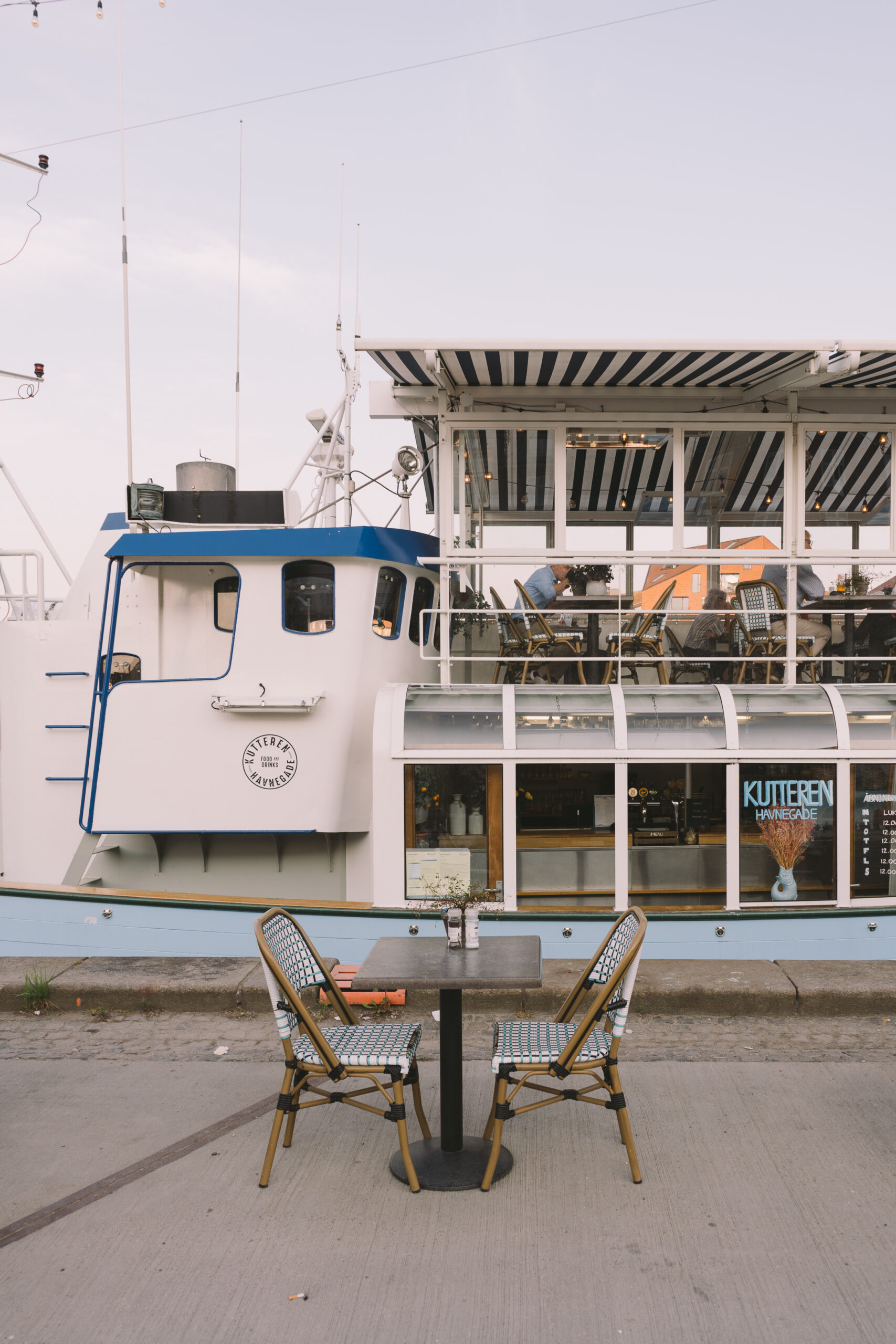 Copenhagen's BEST bakeries
My solo trip to Copenhagen
Skt. Peders Bageri. Skt. Peders Bageri stands as the oldest bakery in the city, renowned for its irresistible cinnamon rolls that have captured the hearts of locals and visitors alike.
Buka Bakery. Buka Bakery beckons with its charming atmosphere and a daily offering of freshly baked goods. Immerse yourself in the delightful aroma of bread and pastries, accompanied by the enchanting melodies of the most beautiful Italian songs from the 1950s. Whether it's any day of the week, any time, Buka warmly welcomes you to experience the magic of dining out while savoring their delectable creations.
Andersen & Maillard. This bakery, with its pastry chef who honed their skills at Noma, promises a remarkable assortment of treats. Be captivated by their delectable pastries while relishing their exceptional house-roasted coffee, adding an extra layer of indulgence to your visit.
Hart Bageri Holmen. Hart Bageri Holmen has earned its rightful place among Copenhagen's most renowned bakeries. The queues extending to its door are a testament to the incredible quality awaiting inside. Founded by Richard Hart, a former baker at the world-famous Noma, this bakery offers an extraordinary selection of pastries and bread that will leave you in awe.
Andersen Bakery. Originating from a Japanese tourist's love affair with Danish-style baking, this bakery presents a captivating fusion of cultures. Prepare to be enchanted by their visually stunning and utterly delicious pastries, meticulously crafted to create an unforgettable experience.
Juno the Bakery is an award-winning gem owned by Emil Glaser, a former pastry chef at Noma. Here, the art of baking meets food science, resulting in unparalleled creations that push the boundaries of flavor and texture. Delight in their extraordinary baked goods, carefully crafted to captivate your taste buds and ignite your senses.
Embark on this delectable bakery tour, savouring the delights of Copenhagen's best bakeries, and witness firsthand the artistry and passion that goes into each delectable creation.
Follow me on Instagram and join the conversation in the comments!
Book your stay in Copenhagen with Booking.com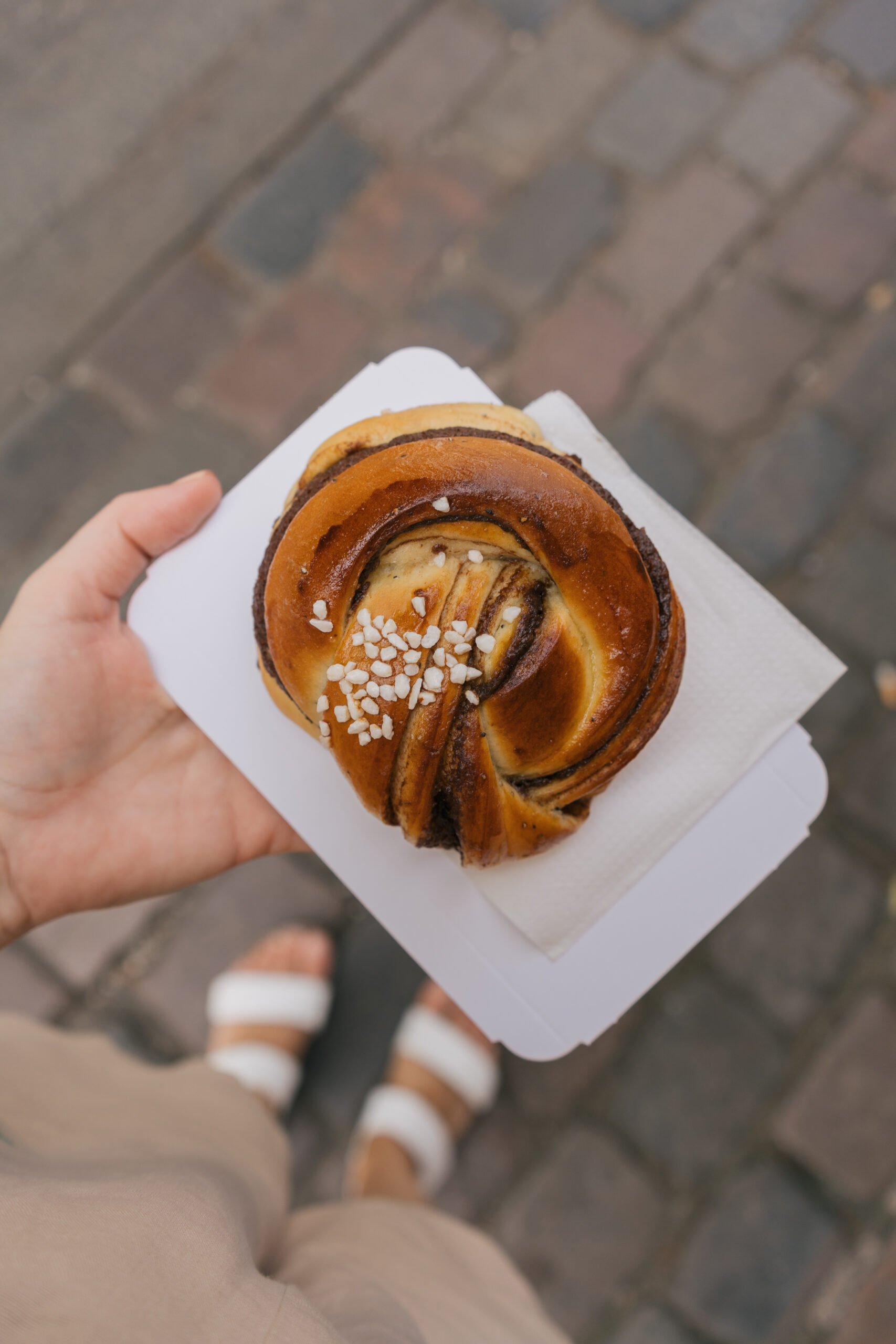 Copenhagen's BEST street food markets
TorvehallerneKBH. TorvehallerneKBH is a food lover's haven nestled in the heart of Copenhagen. With its two modern glass halls housing over 60 stalls, this bustling market captivates visitors with its architectural beauty. Here, you can indulge in a wide array of fresh food and Danish delicacies, all within a relaxed and stylish atmosphere. Don't miss the chance to sample the incredible cinnamon rolls at Laura's Bakery, savor a delicious breakfast at GRØD, or enjoy a cup of great coffee at the Coffee Collective.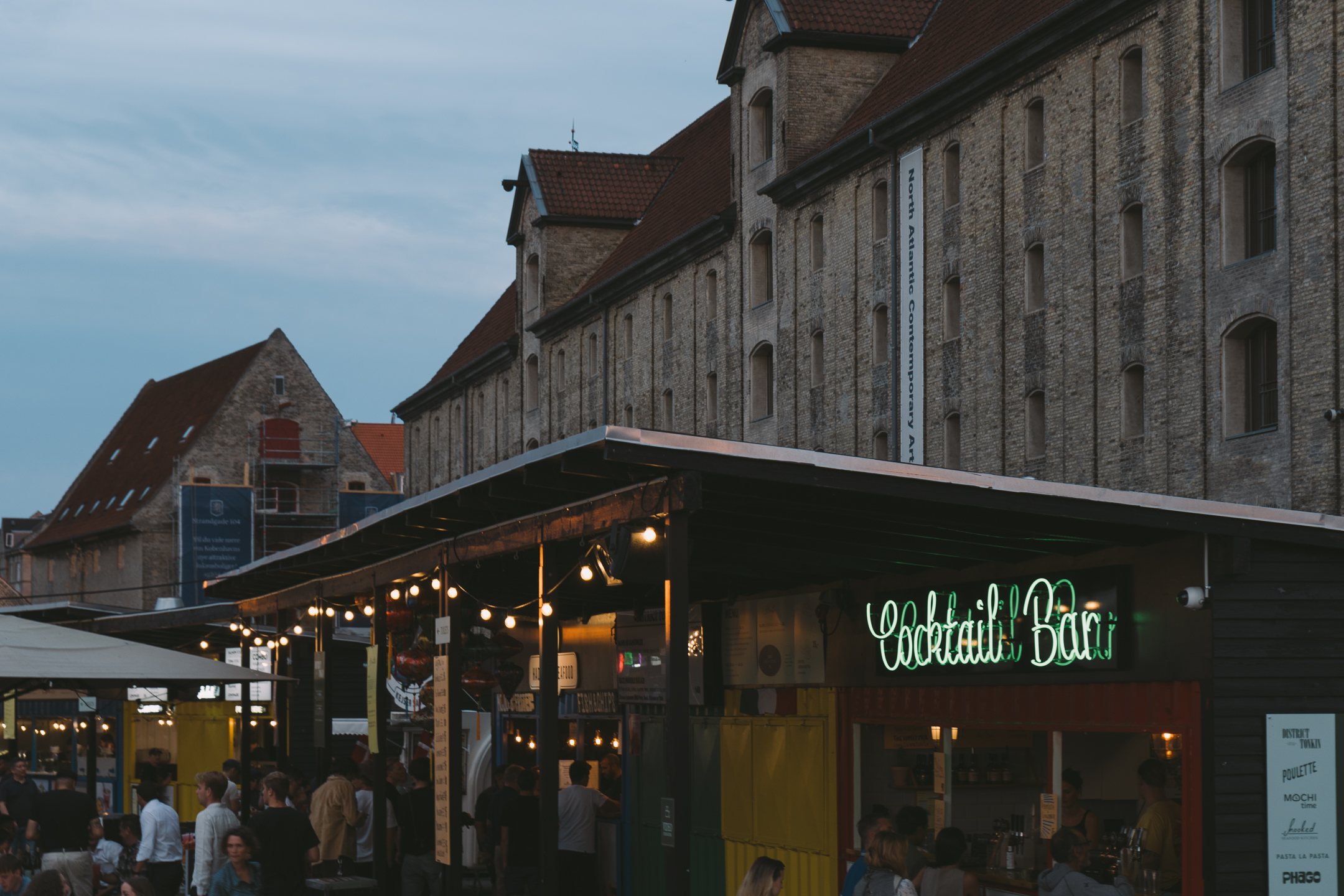 Broens Gadekøkken or Bridge Street Kitchen. This outdoor harbor-front market offers some of the finest street food in Copenhagen. Located near the iconic colorful houses of Nyhavn, Broens Gadekøkken provides a delightful alternative to the pricier and more touristy restaurants along the canal. Treat your taste buds to crispy fish and chips or indulge in classic Danish smørrebrød, all while immersing yourself in the lively ambiance of this charming culinary destination.
Reffen Copenhagen Street Food. While a bit further away, Reffen is an absolute must-visit, especially during the warmer months. This expansive street food market is the largest in the Nordic region and offers an array of delights, including food trucks, craft beer, and live music. Located on the premises of a former shipyard, Reffen has transformed into a vibrant urban space, featuring not only street food stalls but also a skate park, creative workshops, and a selection of craft and design shops. Though situated in the slightly remote area of Refshaleøen, accessing Reffen is worth the effort. Whether you take bus 2A, the harbor bus (a charming small ferry), or opt for a bike ride, the journey will be rewarded with an unforgettable culinary adventure.
Follow me on Instagram for more great content like this!
Book your stay in Copenhagen with Booking.com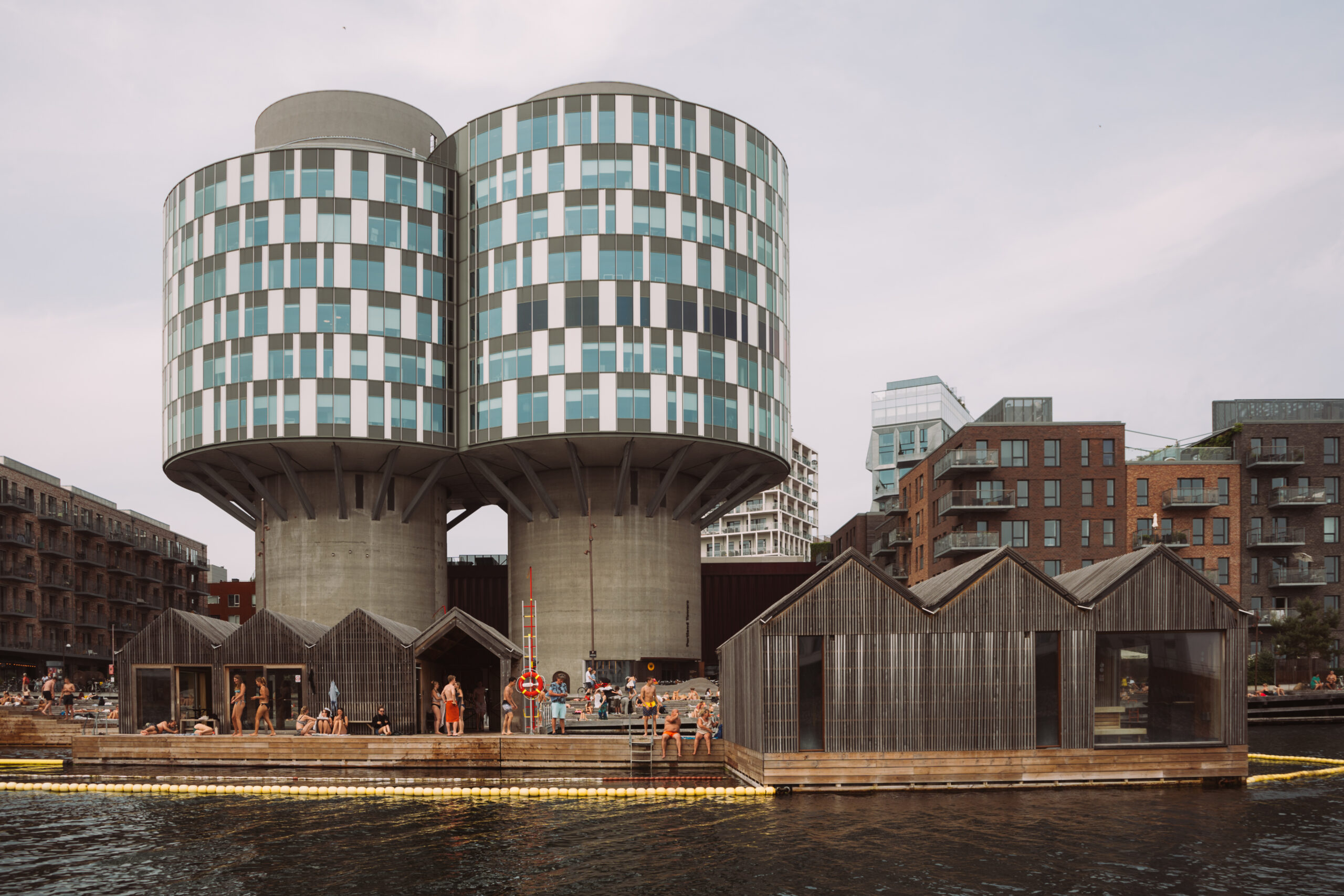 The Architecture in Copenhagen
My solo trip to Copenhagen
As I strolled through the streets of Copenhagen during my solo trip, I was amazed by the incredible architecture that surrounded me. From the traditional brick buildings with their distinct pointed rooftops, to the modern and sleek structures, the city offers a mix of old and new styles that truly impress. As I explored, I found myself taking countless photos of the buildings and admiring the intricate details that make each one unique.
Exploring Copenhagen has instilled within me a profound understanding and deep appreciation for modern architecture. It was a captivating experience to witness the meticulous thought and creative ingenuity that lay behind each striking modern building.
What truly resonated with me was the prevalent use of brick, adding a timeless charm and a sense of authenticity to these architectural masterpieces. Copenhagen's architectural landscape beautifully intertwines innovation and tradition, leaving an indelible impression on my heart and igniting a newfound passion for the art of constructing extraordinary structures.
If you're interested in exploring Copenhagen's architecture, there are several must-see spots you won't want to miss. One of my personal favorites was the Christiansborg Palace, a stunning piece of Danish architecture that houses the Danish Parliament, the Supreme Court, and the Ministry of State. The palace is a true work of art, with its stunning facade and impressive interior.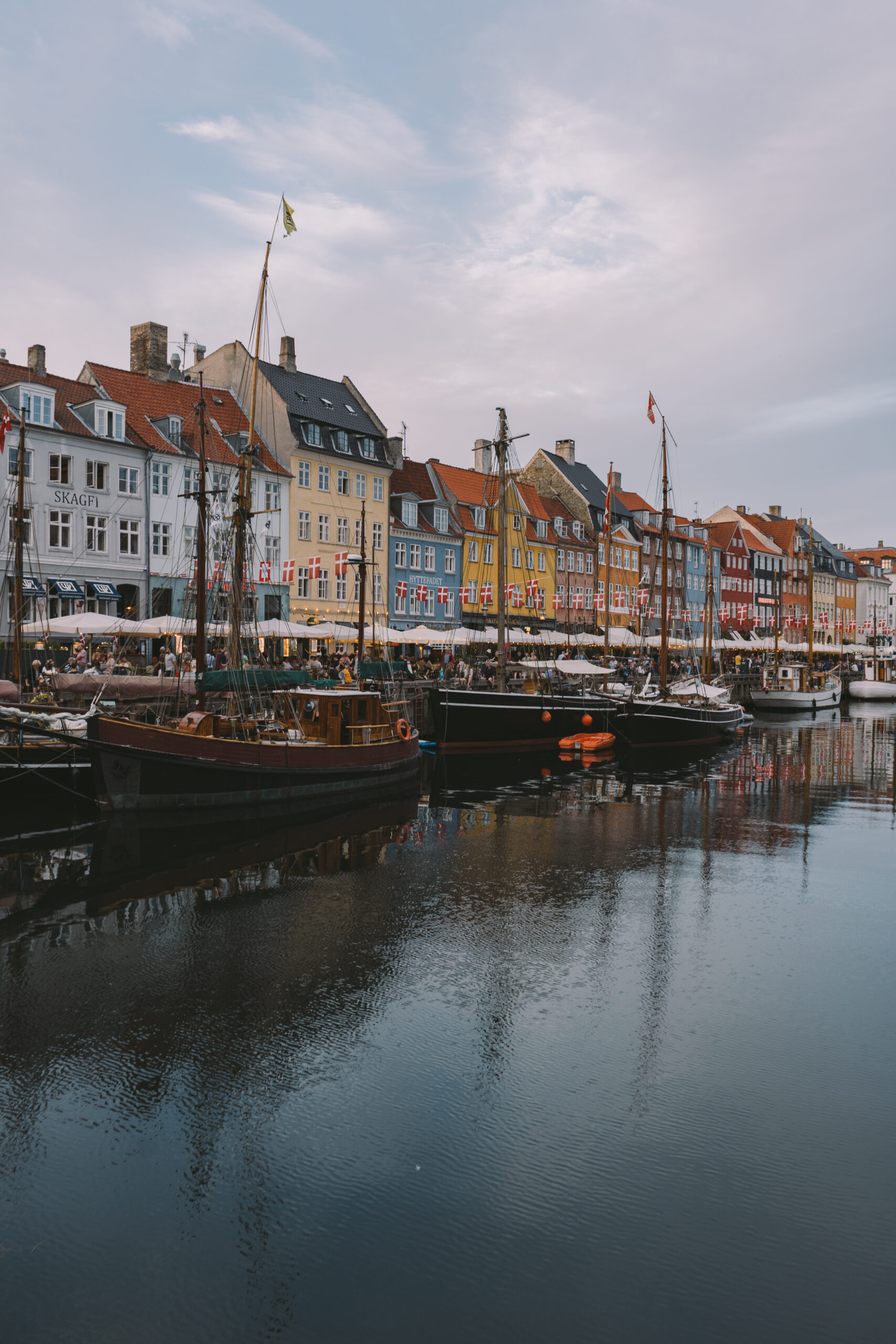 Another impressive spot is the famous Nyhavn harbor, with its colorful facades that line the waterway. Here you'll find plenty of cafes and restaurants where you can sit and enjoy the views, and take in the beauty of the buildings surrounding you.
Whether you're interested in classic Danish architecture or modern and sleek design, Copenhagen has it all. Make sure to bring your camera and take plenty of pictures as you explore the city.
Join my Instagram community and stay updated on my latest posts by following me!
Book your stay in Copenhagen with Booking.com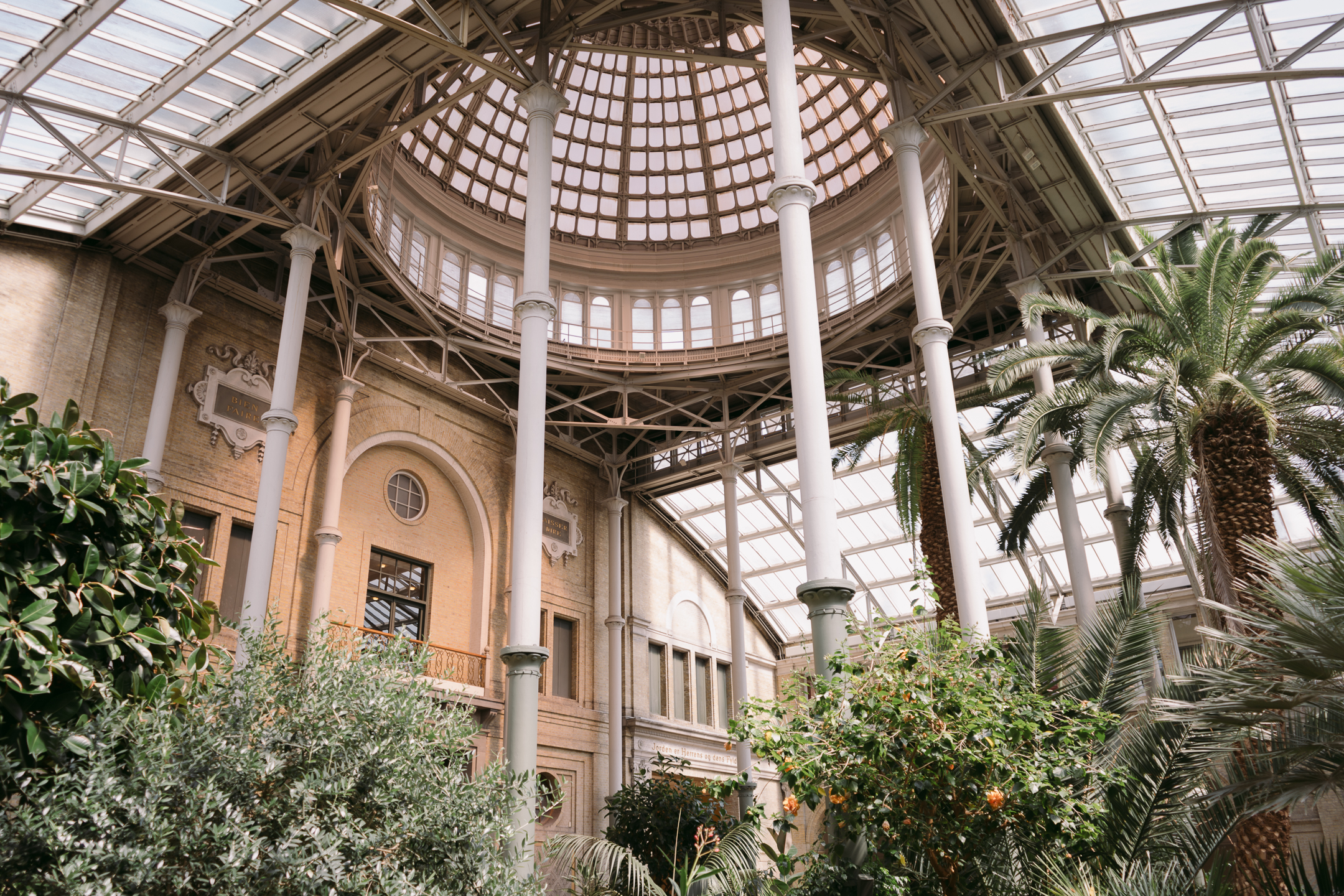 The Museums in Copenhagen
The Designmuseum Danmark – Recently reopened after undergoing extensive refurbishment, the Designmuseum Danmark stands as one of Copenhagen's most enchanting destinations. Step into a world of creativity and inspiration as you traverse its idyllic halls, marveling at the innovative designs on display. This museum serves as a testament to the city's deep appreciation for artistry and showcases the evolution of design through the ages.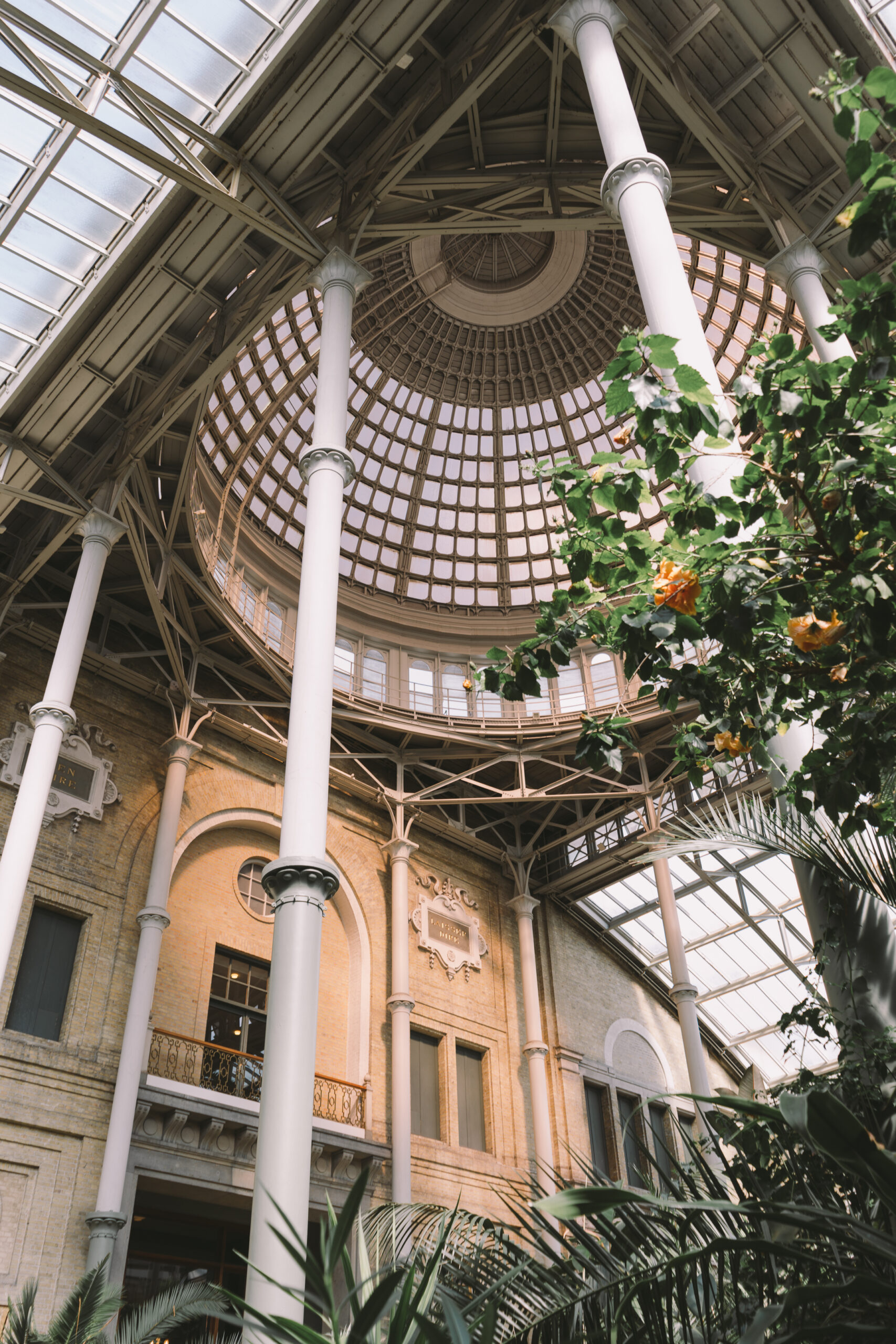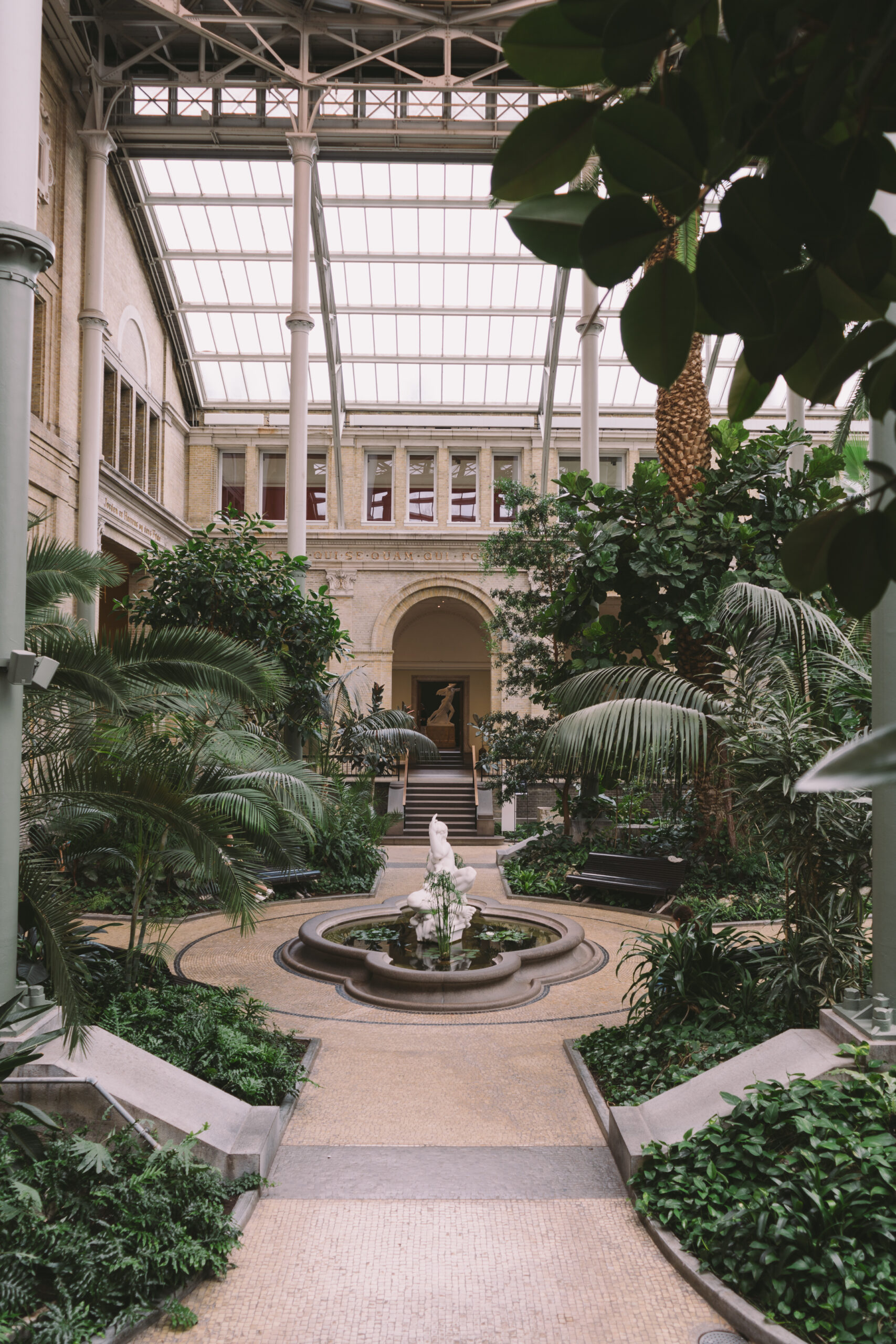 Glyptoteket Museum – Prepare to be captivated by the wonders of the Glyptoteket Museum, an architectural gem nestled in the heart of Copenhagen. As you wander through its hallowed halls, you'll encounter a treasure trove of art and artifacts from various periods and civilizations. From ancient sculptures to modern masterpieces, this museum offers a delightful journey through time, showcasing the diversity and richness of human artistic expression.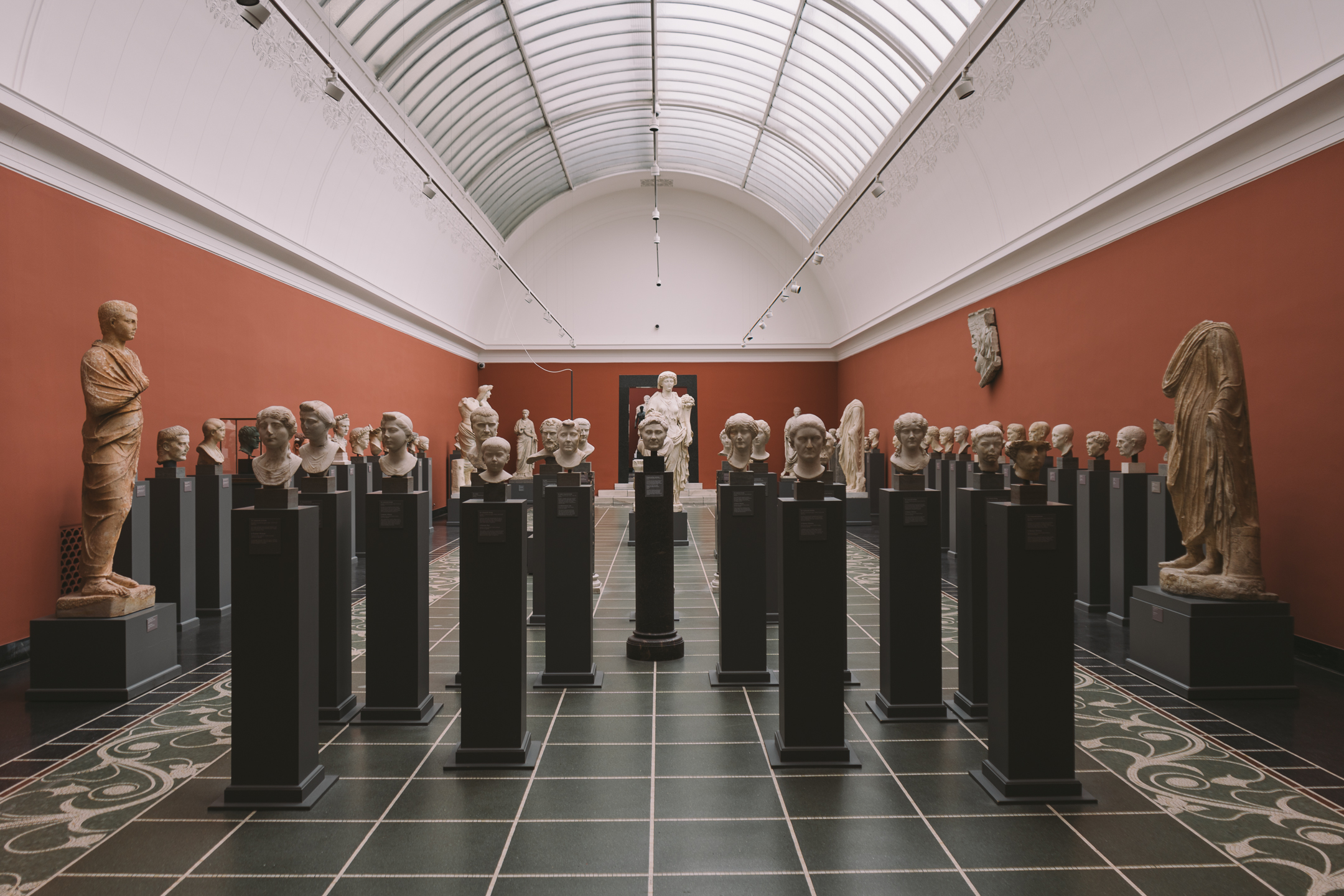 Scandinavian Art at SMK – Set foot in the National Gallery of Denmark, also known as SMK, and be transported into a world of Scandinavian art spanning centuries. This spacious gallery boasts a remarkable collection that traces its roots back to the 14th century. Immerse yourself in the beauty and creativity of Nordic artists, as their works come to life in this esteemed institution. After your exploration, treat yourself to a culinary delight at the museum's cafeteria, where a lunch spread awaits, rivaling even the most renowned cafes in Copenhagen. It's a testament to the Danish knack for excellence, where even a humble museum cafeteria offers a truly remarkable experience.
Follow me on Instagram for more great content like this!
Book your stay in Copenhagen with Booking.com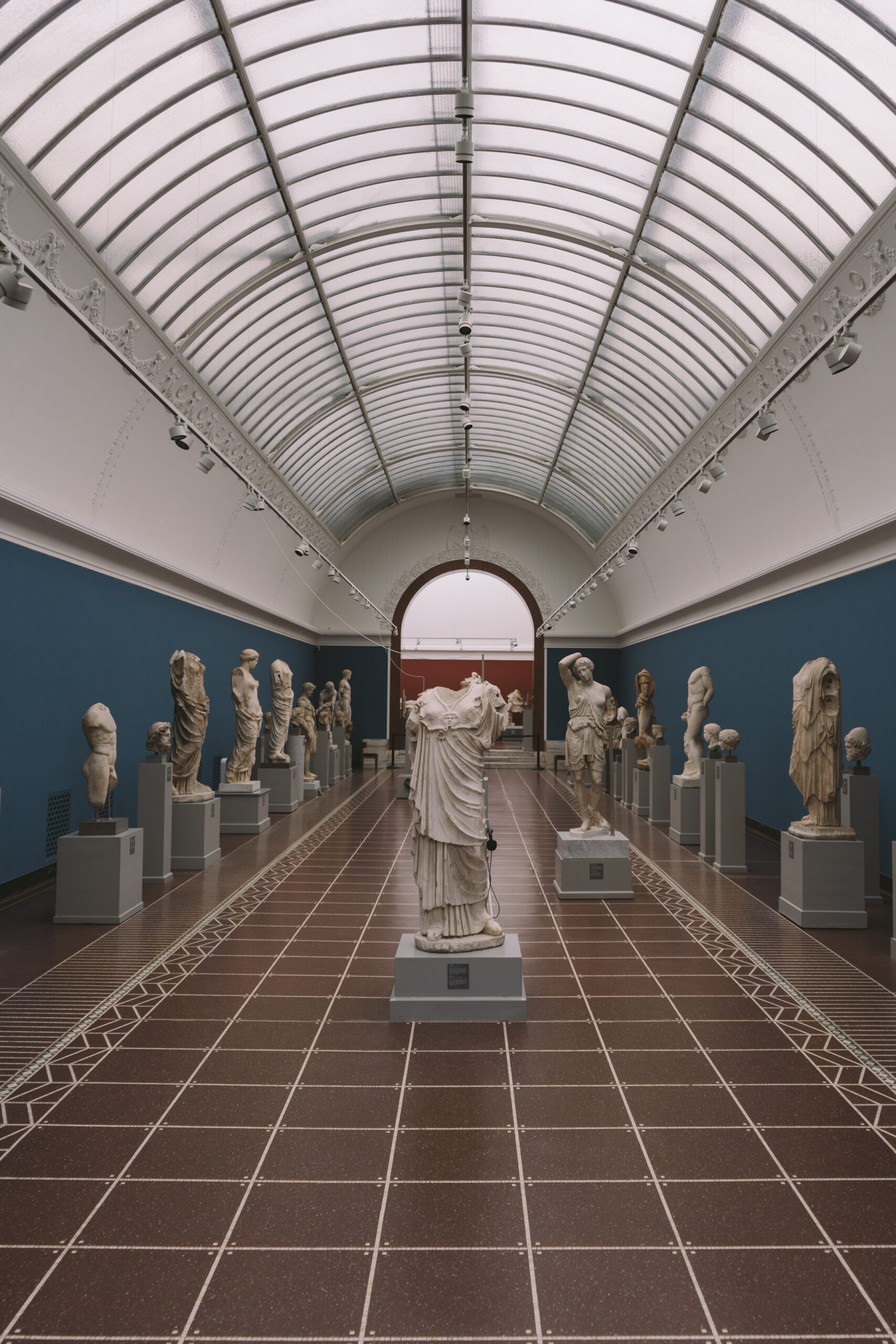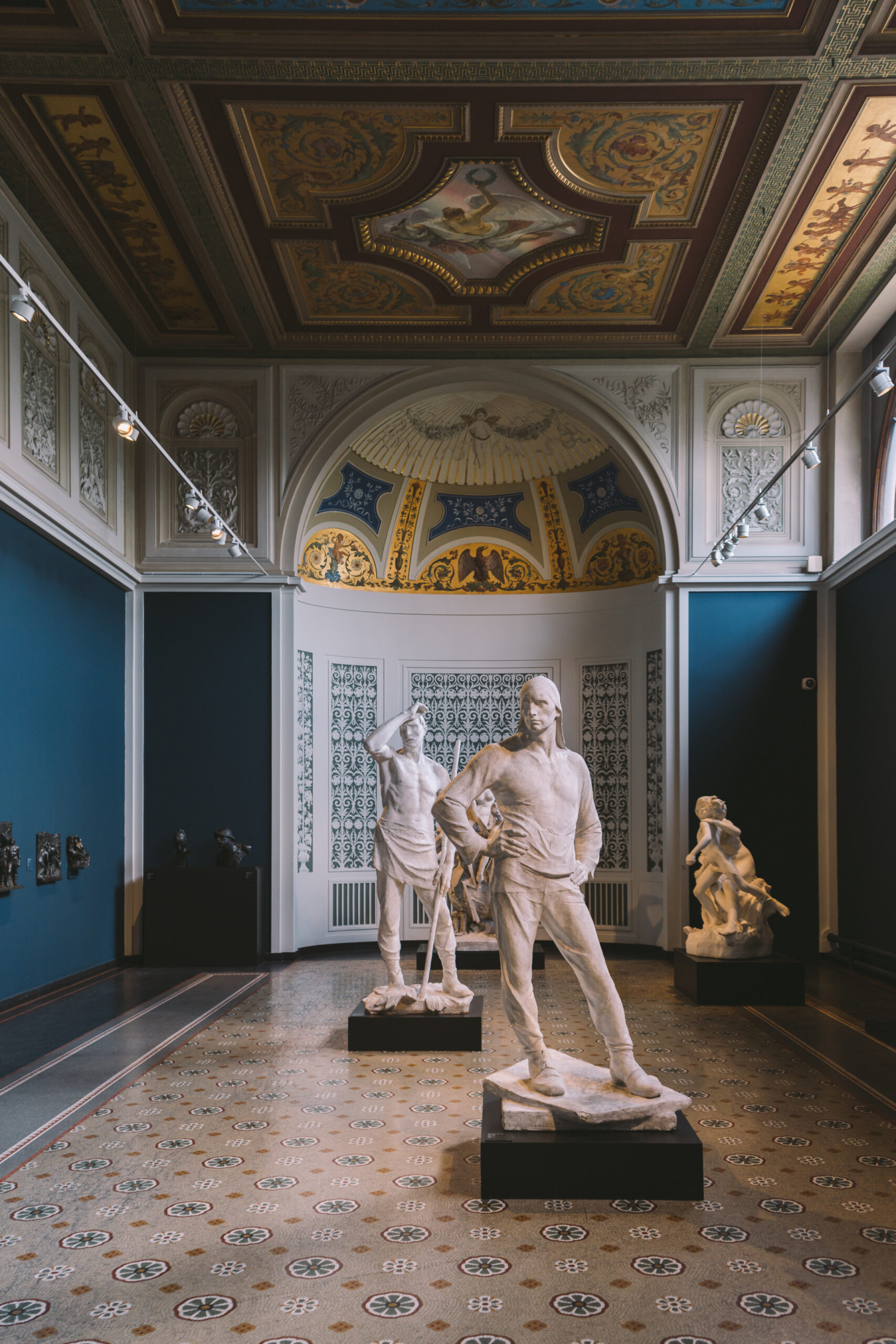 Where to Stay in Copenhagen
Copenhagen has plenty of accommodation options to suit any budget, from hostels and budget hotels to luxury boutique hotels and Airbnb rentals. If you're looking for a central location, stay in the downtown area Indre By or in the trendy neighbourhoods of Vesterbro or Nørrebro.
Read my blog post about my stay at 25 Hours hotel.
No matter where you choose to stay, you're sure to have a comfortable and memorable stay in Copenhagen.
Don't forget to follow me on Instagram for daily inspiration and motivation!
Book your stay in Copenhagen with Booking.com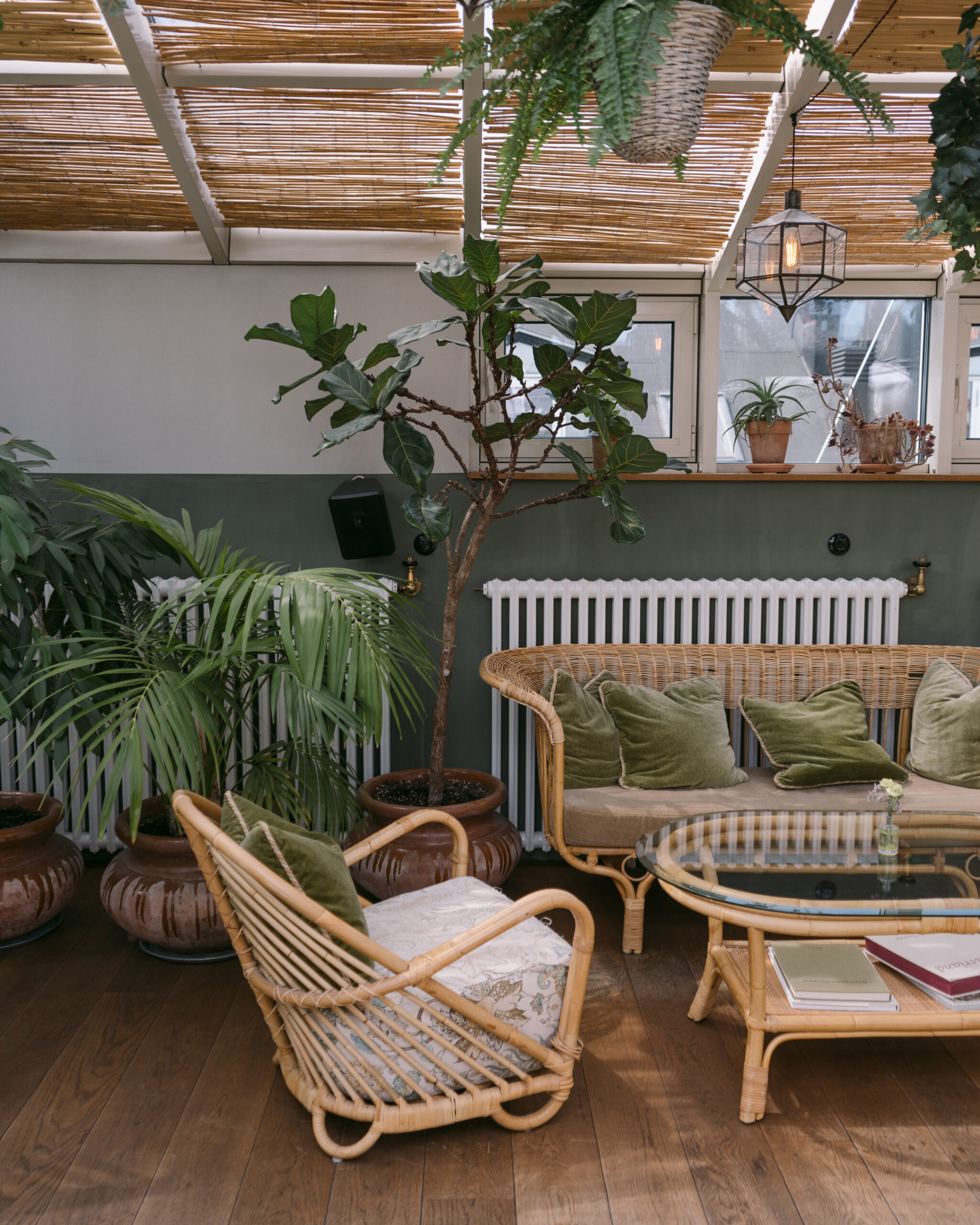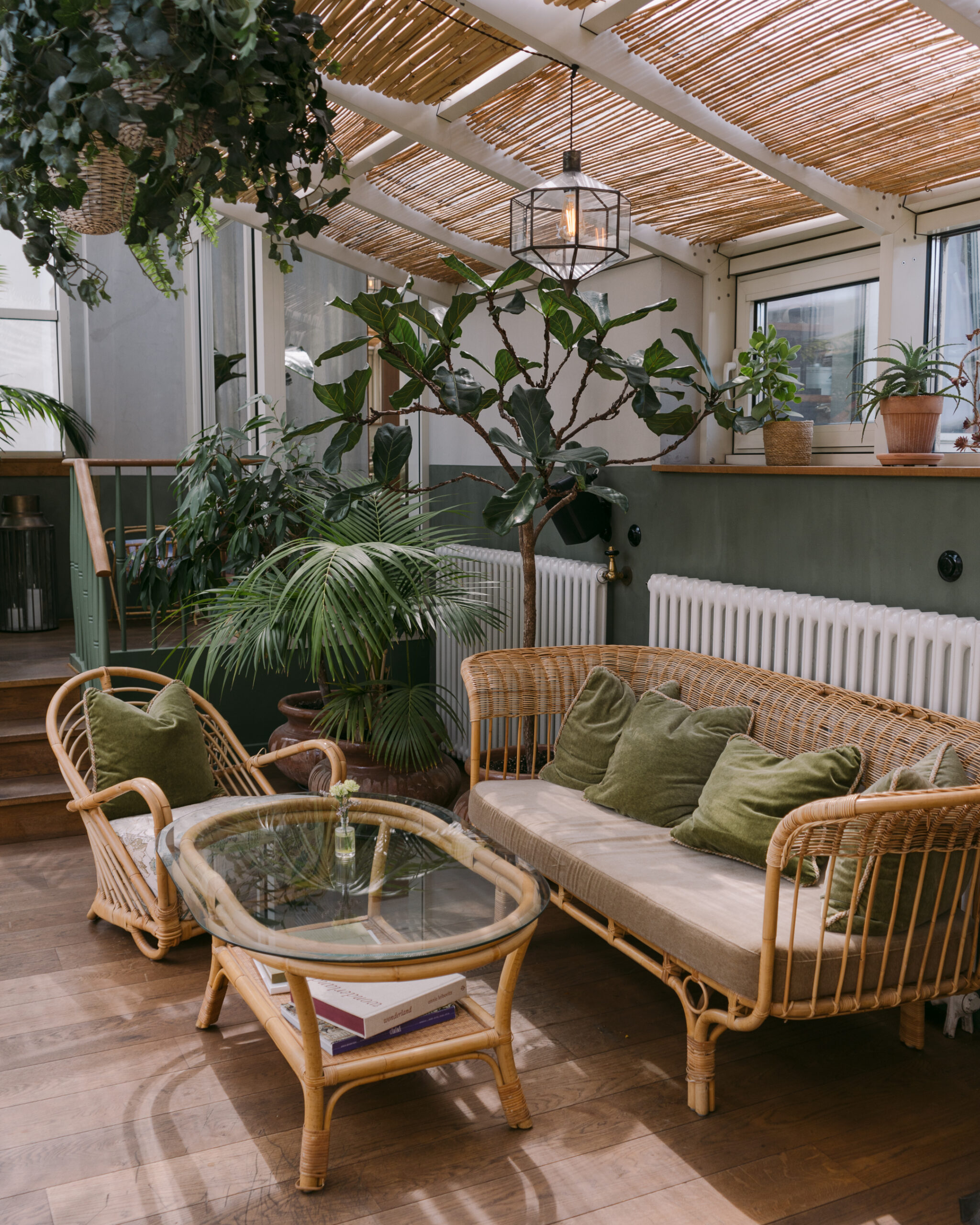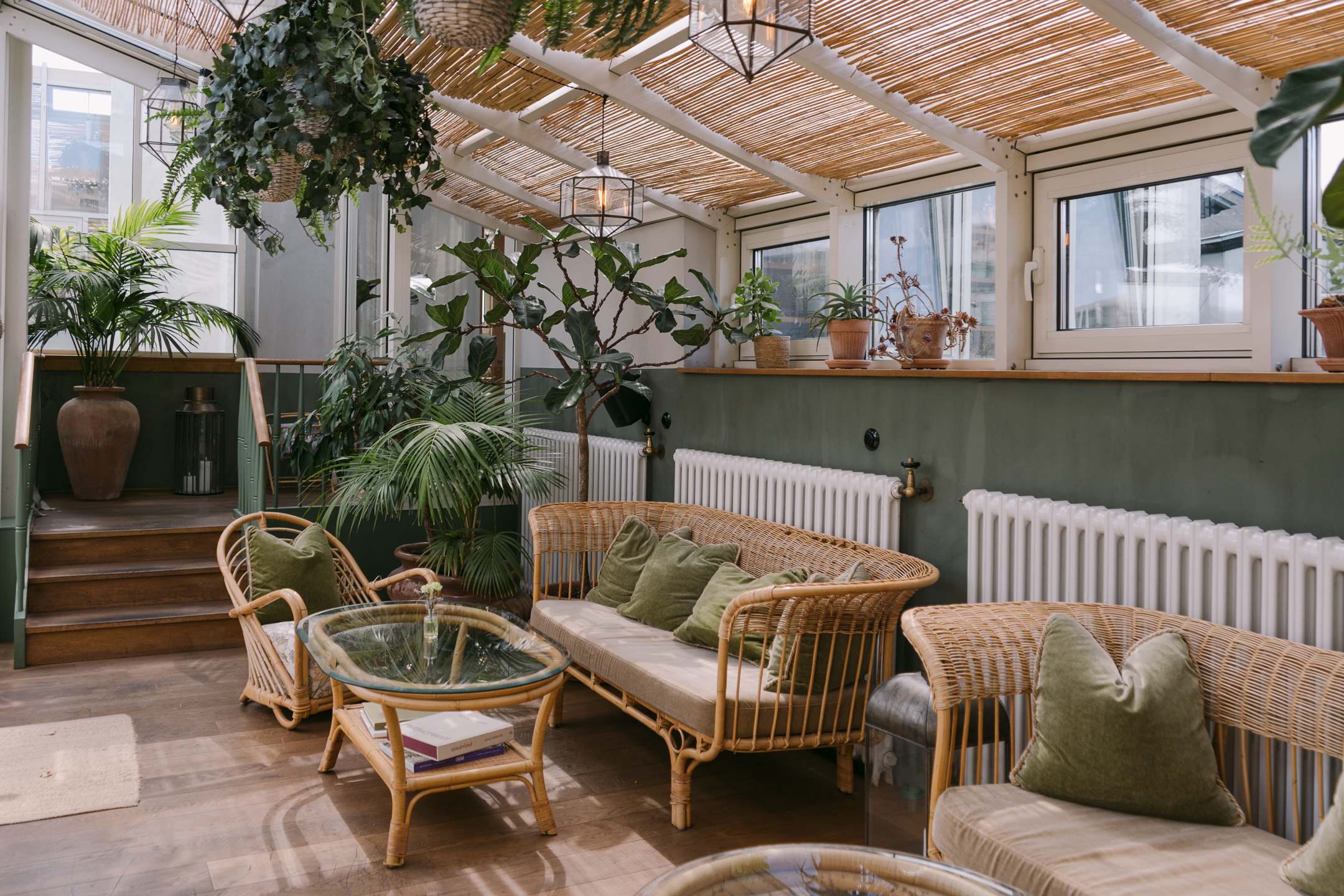 My solo trip to Copenhagen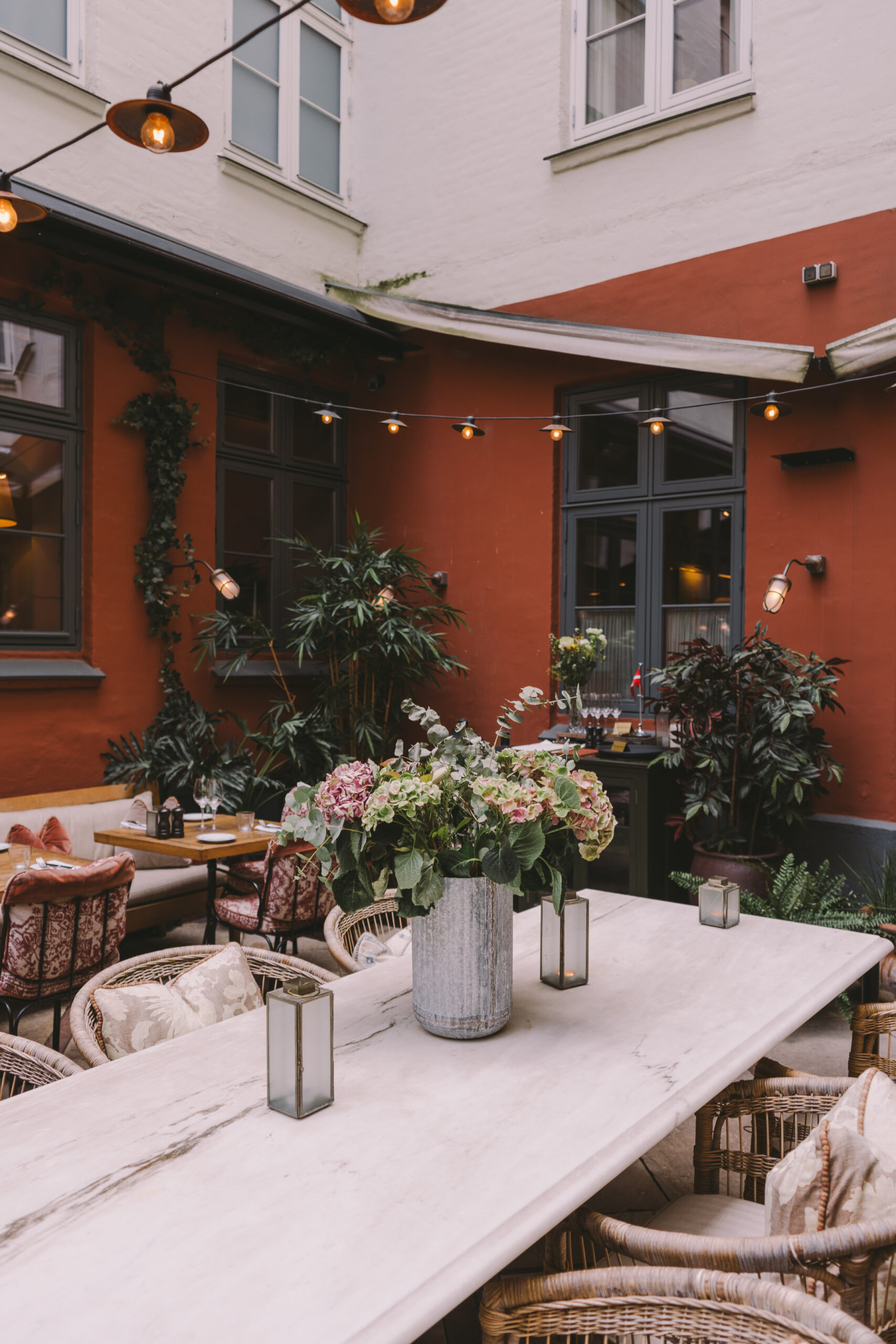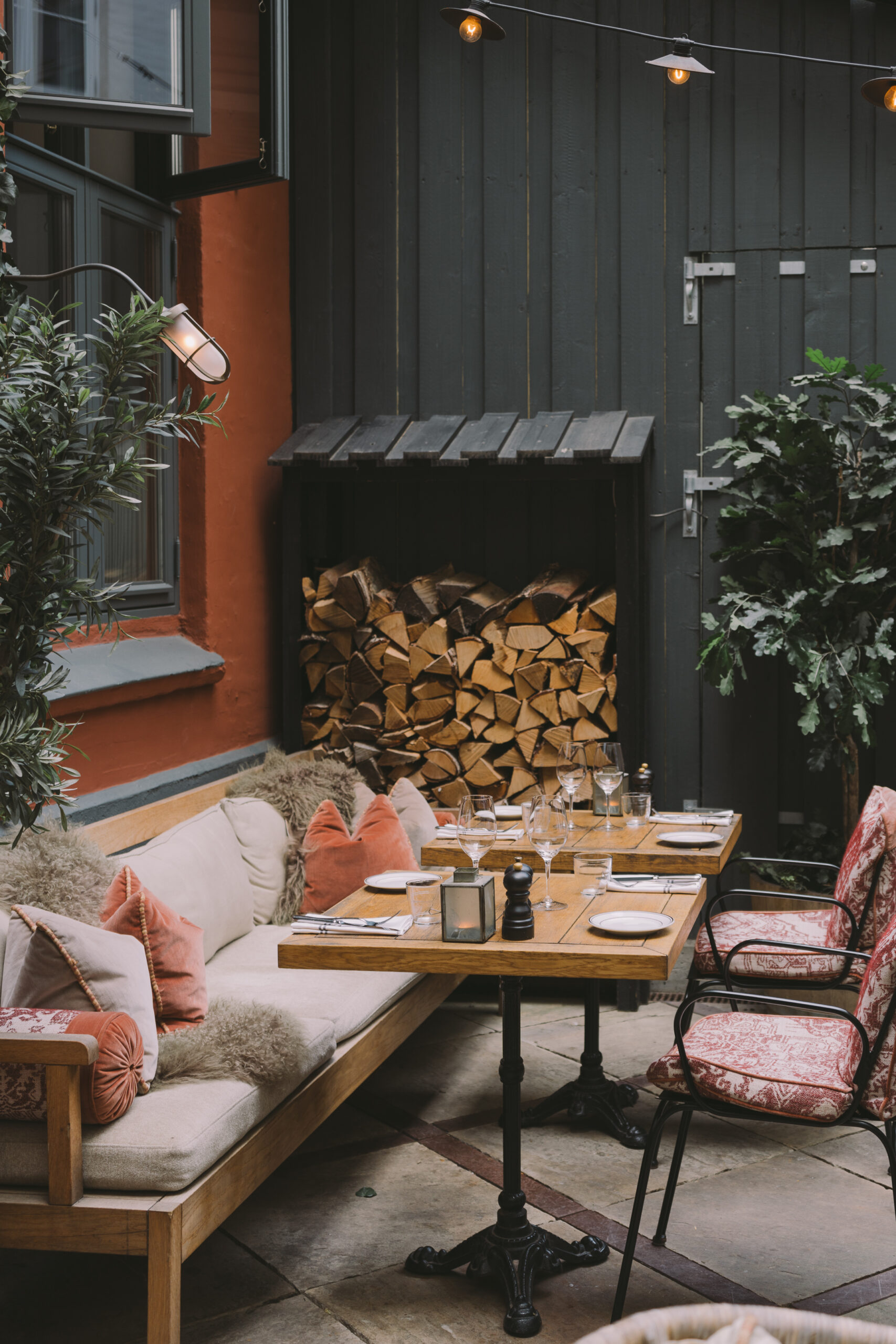 What to Do in Copenhagen
Copenhagen is a city full of culture and history, and there are plenty of things to do to immerse yourself in it. Here are some of our top picks for things to do in Copenhagen:
Explore Nyhavn: Nyhavn is a picturesque canal lined with brightly coloured buildings that have become an iconic image of Copenhagen. Take a stroll along the canal and grab a drink or a bite to eat at one of the many restaurants and cafes that line the street. One of my favourites bars here is the Apollo Bar 11.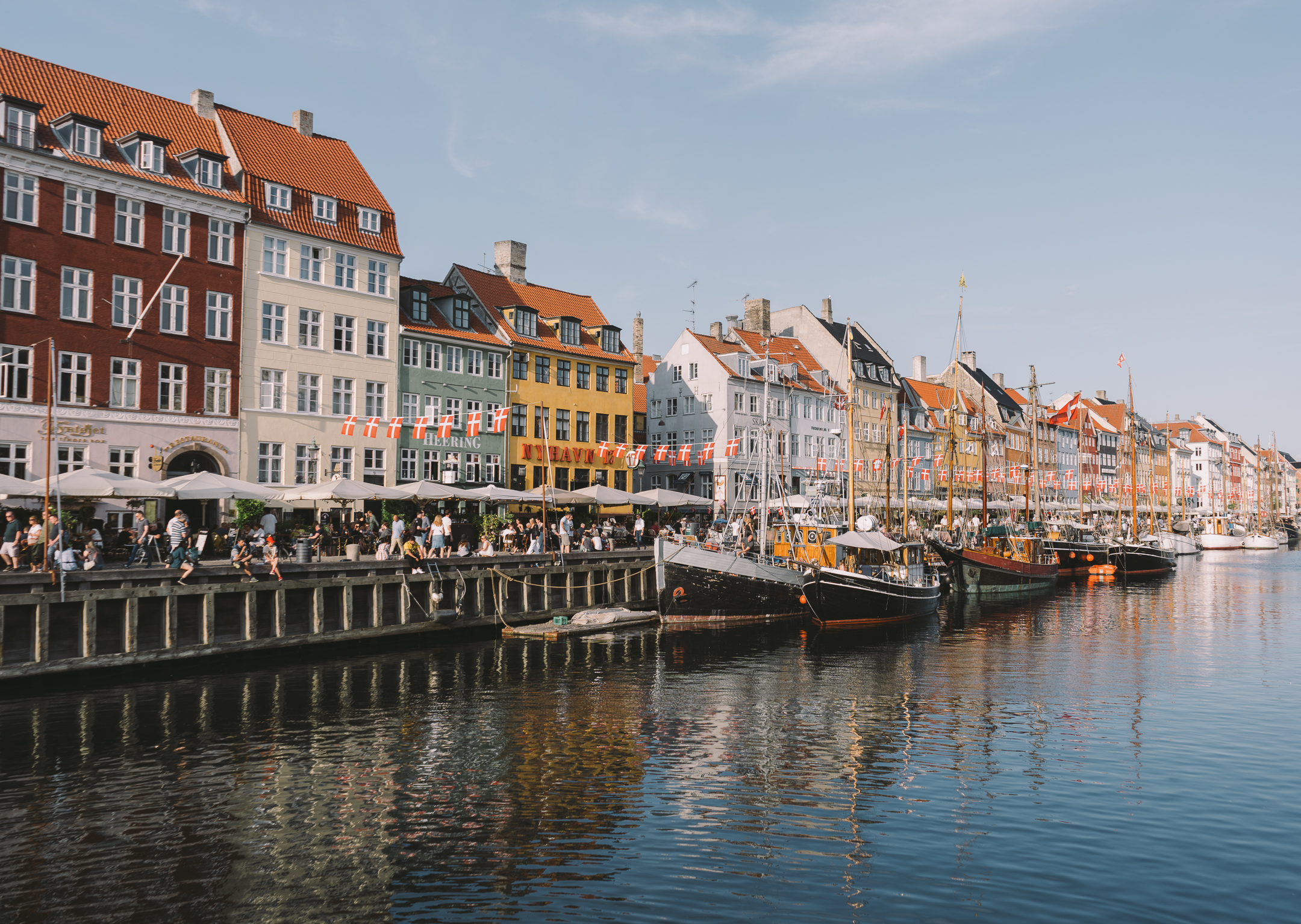 My solo trip to Copenhagen
Visit Christiansborg Palace: This stunning palace is home to the Danish parliament and has beautiful views of the city.
Visit the Little Mermaid Statue: No trip to Copenhagen would be complete without visiting the Little Mermaid Statue. The statue sits on a rock in the harbour and is a tribute to the fairytale written by Hans Christian Andersen, who was born in Copenhagen.
Take a bike tour: Copenhagen is a very bike-friendly city, and there are plenty of bike tour options to choose from. Explore the city like a local and get some exercise at the same time.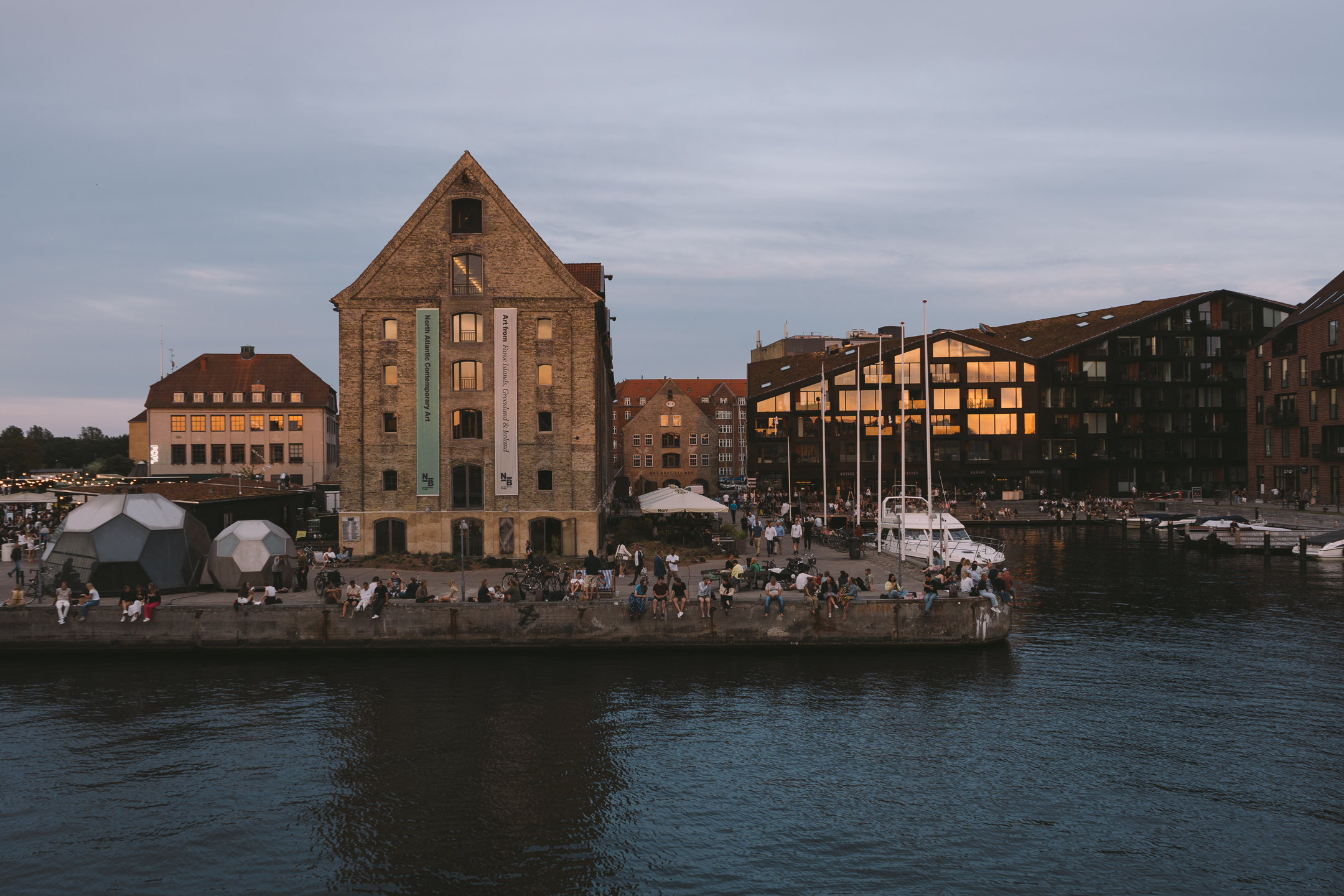 Visit the National Museum of Denmark: The National Museum of Denmark is a great place to learn about the history of Denmark and its culture. There are exhibits on everything from Vikings to modern Danish design.
Take a boat tour: Copenhagen is a waterfront city, and taking a boat tour is a great way to see it from a different perspective. There are many boat tour companies to choose from, and some even offer dinner or brunch cruises.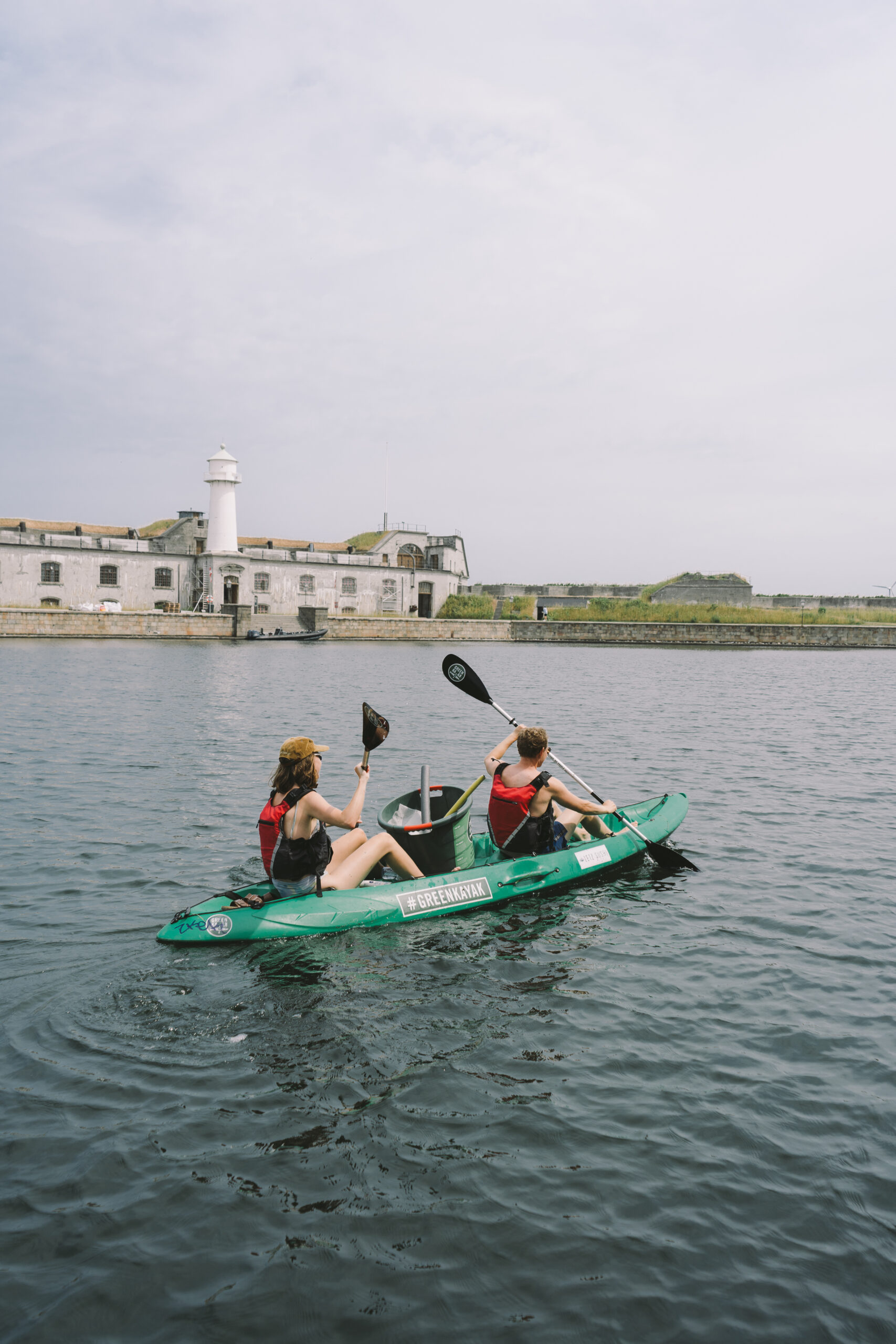 Visit Christiania: Christiania is a unique neighbourhood in Copenhagen that has its own set of rules and culture. It's known for its street art, alternative lifestyle, and colourful houses. Be sure to respect the rules and culture of the neighbourhood while you visit and TAKE NO PHOTOS. Photos are strictly forbidden here.
Visit Tivoli Gardens: Tivoli Gardens is an amusement park and pleasure garden in the heart of Copenhagen. It's one of the city's most popular attractions and for good reason. There are rides, games, shows, and beautiful gardens to explore. If you're in Copenhagen during the Christmas season, be sure to visit Tivoli Gardens to see their impressive holiday decorations.
Discover the vibrant street food scene in Copenhagen as you explore the city's top culinary markets, each offering a unique and exciting gastronomic experience.
Embark on an extraordinary artistic journey by joining a captivating painting workshop led by a talented Cuban artist at Bien contemporary art gallery in the heart of Copenhagen. Make sure to add this immersive painting workshop at Bien contemporary art gallery to your list of must-do activities in Copenhagen, as it promises an enriching blend of artistic exploration, social engagement, and memorable moments that will leave an indelible impression on your artistic soul.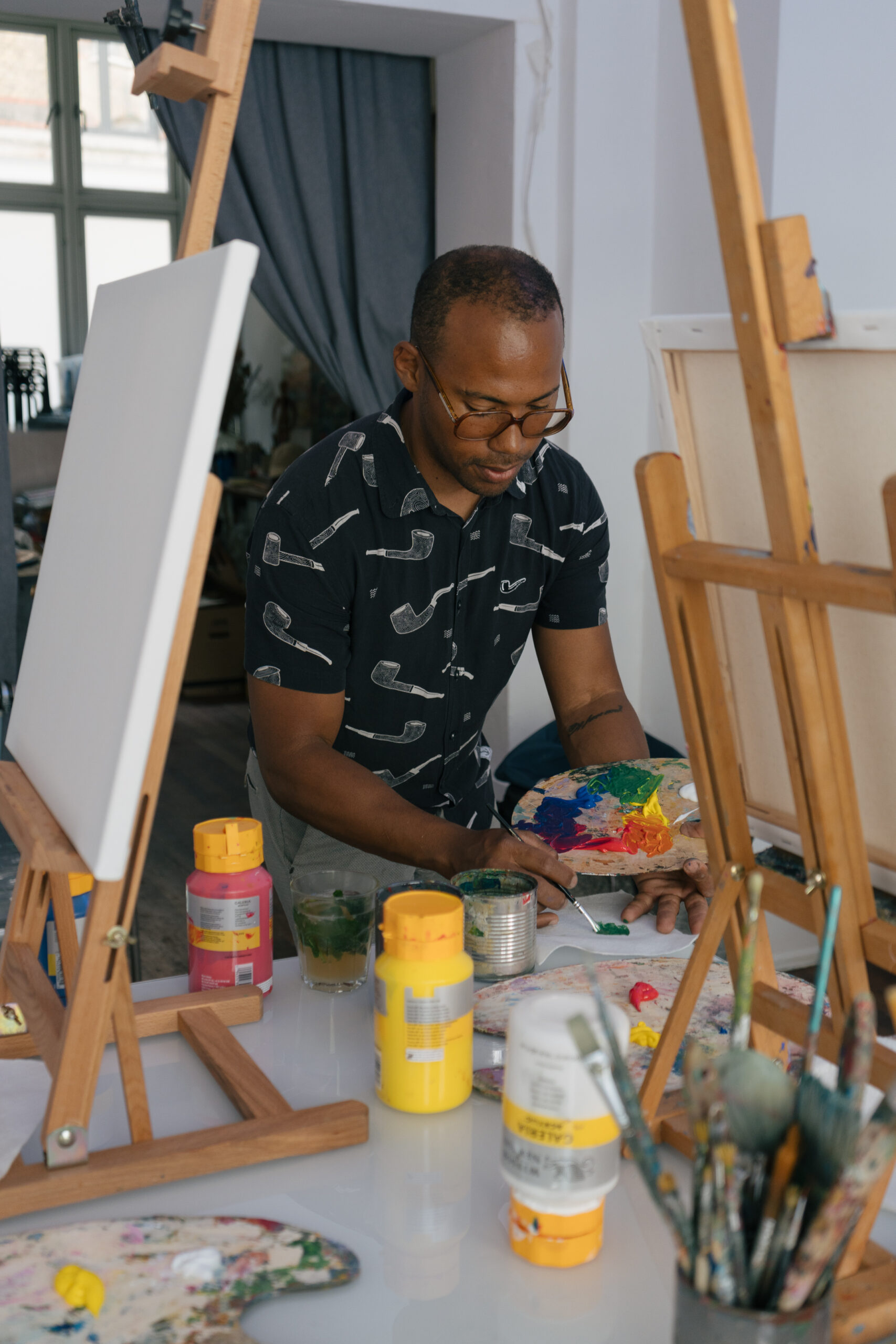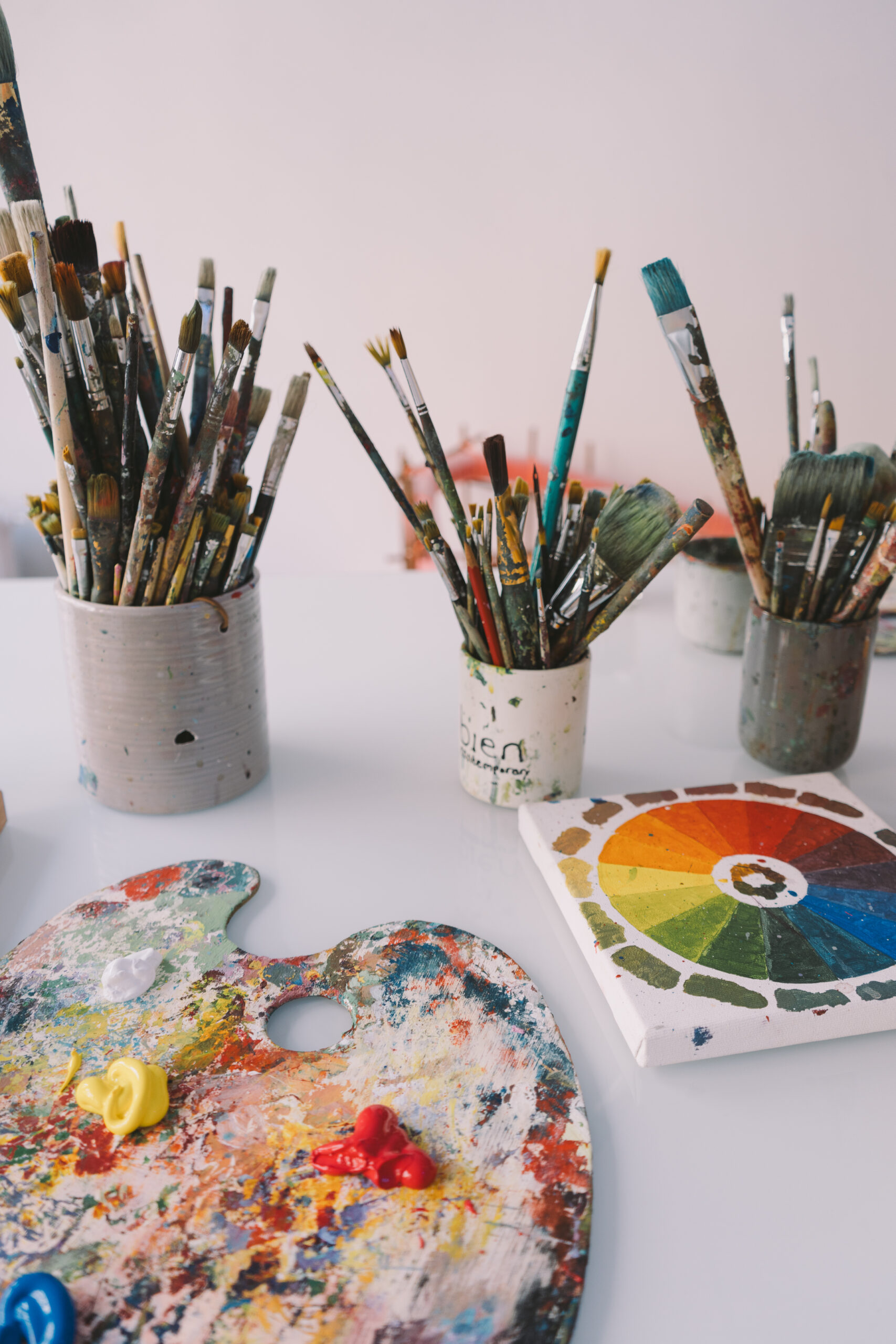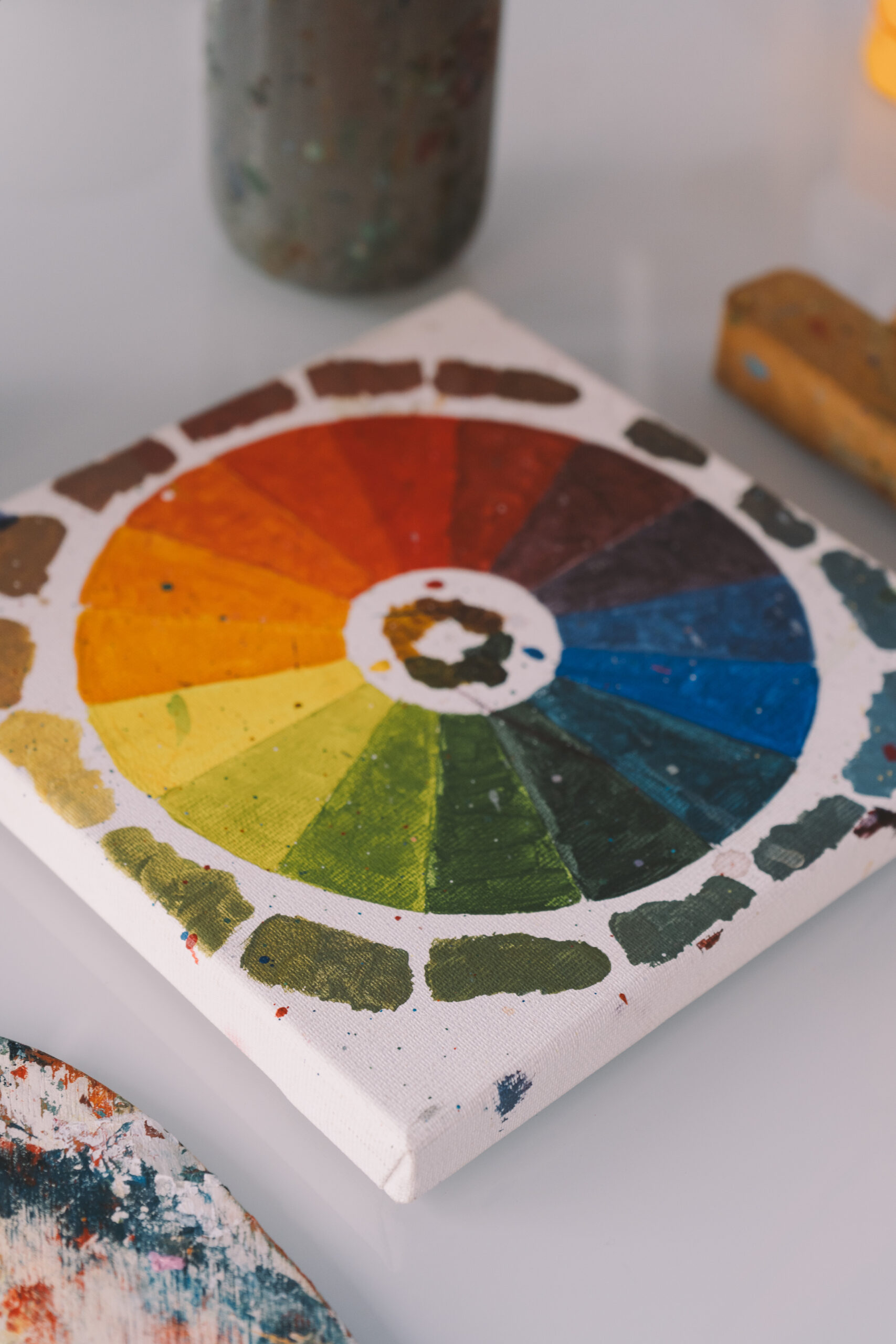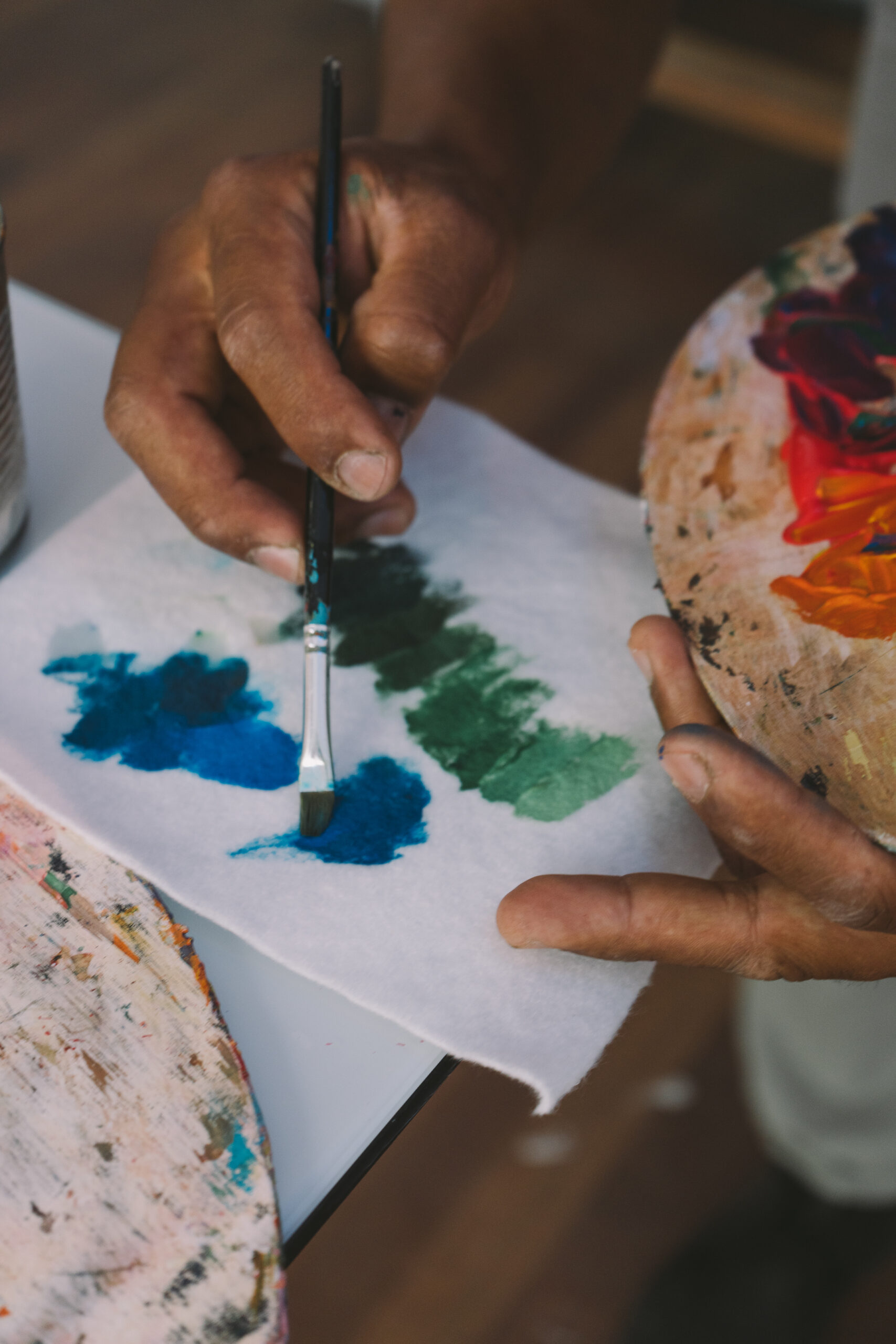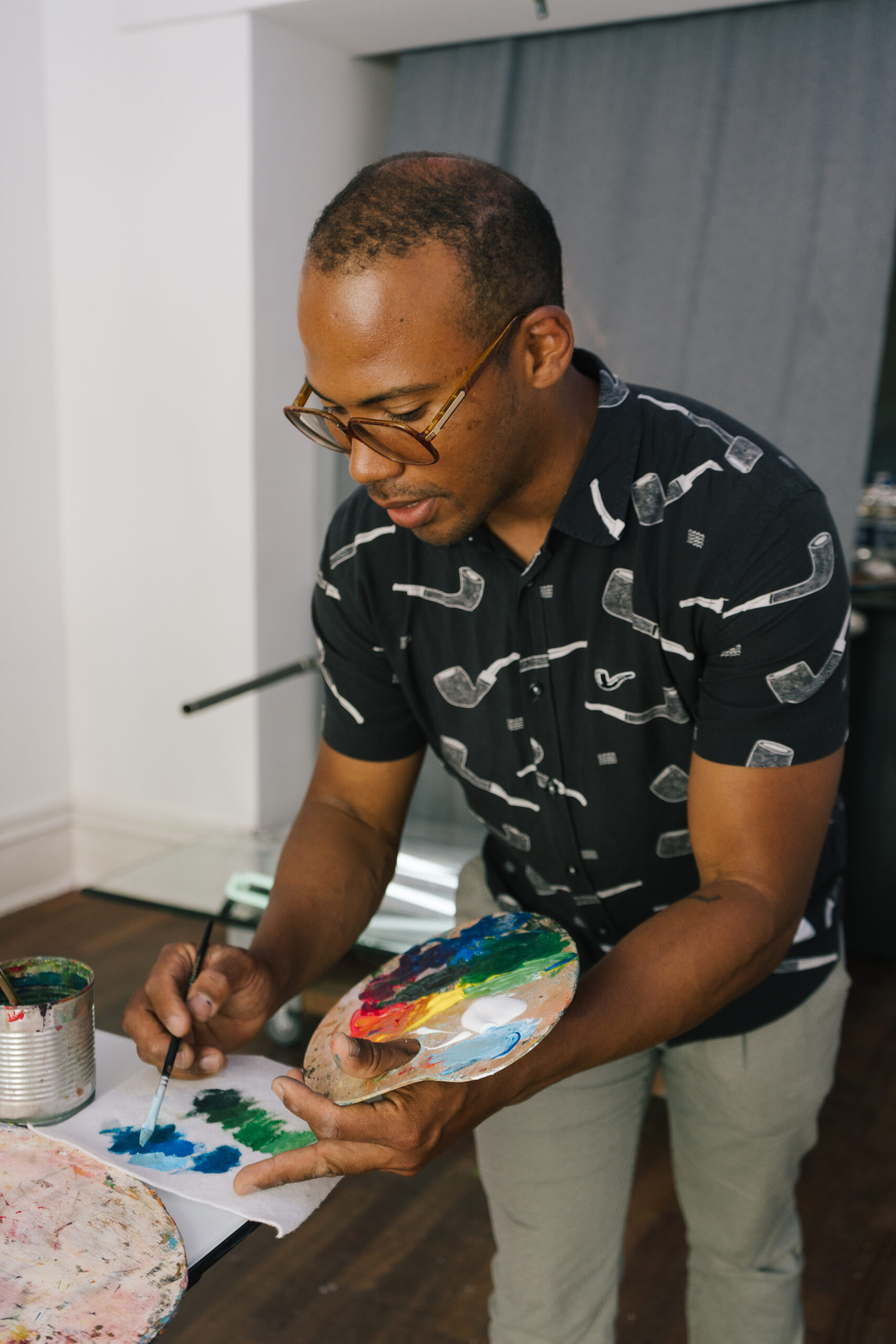 Immerse yourself in Copenhagen's rich cultural heritage by exploring some of its most captivating museums: The Designmuseum Danmark, Glyptoteket Museum, and Scandinavian Art at SMK. Embark on a captivating museum journey in Copenhagen, where history, art, and innovation converge to create an unforgettable cultural experience. These museums not only showcase the city's profound appreciation for artistic expression but also provide a glimpse into its rich heritage and the endless wonders that await those who seek to delve into its cultural tapestry.
These are just a few of the many things to do in Copenhagen. The city has something to offer for everyone, whether you're interested in history, art, food, or just want to explore.
Want to see more of my travel photos? Follow me on Instagram!
Book your stay in Copenhagen with Booking.com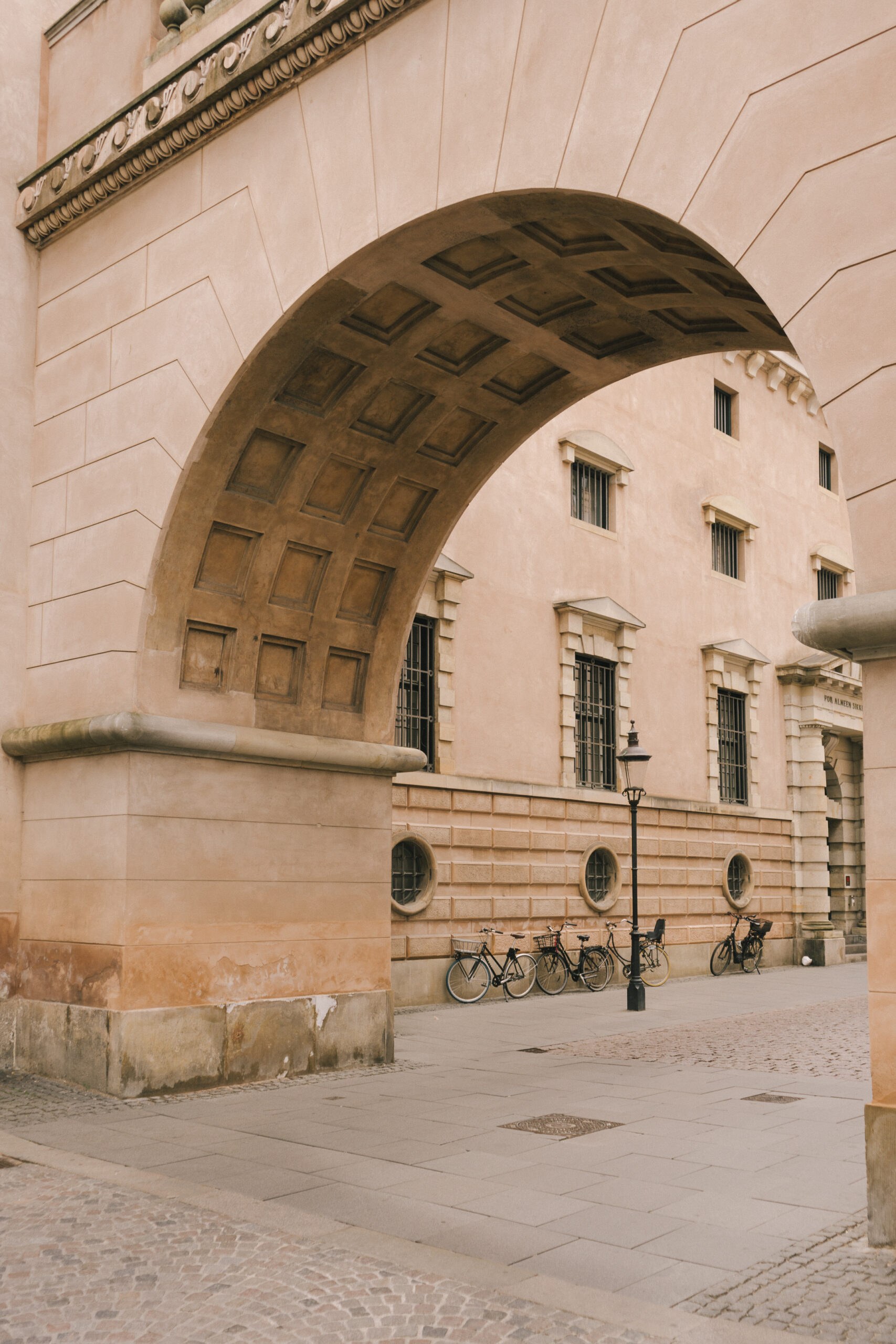 How to Get Around in Copenhagen
Getting around Copenhagen is incredibly easy, as the city has a great public transportation system. You can use buses, trains, or the metro to move around the city. A standard single fare on the bus or metro costs DKK 24, but if you purchase a Copenhagen Card, you will have unlimited access to all public transportation options and other attractions.
One of the most popular and unique ways to get around Copenhagen is by bike. The city is bike-friendly, with plenty of bike lanes, and renting a bike is easy and affordable. There are several bike rental shops in the city, and prices range from DKK 100 to DKK 150 per day. Cycling is an excellent way to see the city and get some exercise while doing so.
If you prefer walking, Copenhagen is also a pedestrian-friendly city, and most of the attractions are within walking distance. Exploring the city on foot is a great way to see the hidden gems of the city, and there are plenty of walking tours available for those who want to learn more about Copenhagen's history and culture.
Another great way to see the city is by boat. There are several canal tours that offer stunning views of Copenhagen's harbour and waterways. Taking a boat tour is an excellent way to see the city from a different perspective and learn about its history and culture.
In summary, there are plenty of transportation options available to get around Copenhagen, and the best way to explore the city depends on your preference and budget. Whether you choose to cycle, walk, or take public transportation, getting around Copenhagen is easy and convenient.
Follow me on Instagram and join the conversation in the comments!
Book your stay in Copenhagen with Booking.com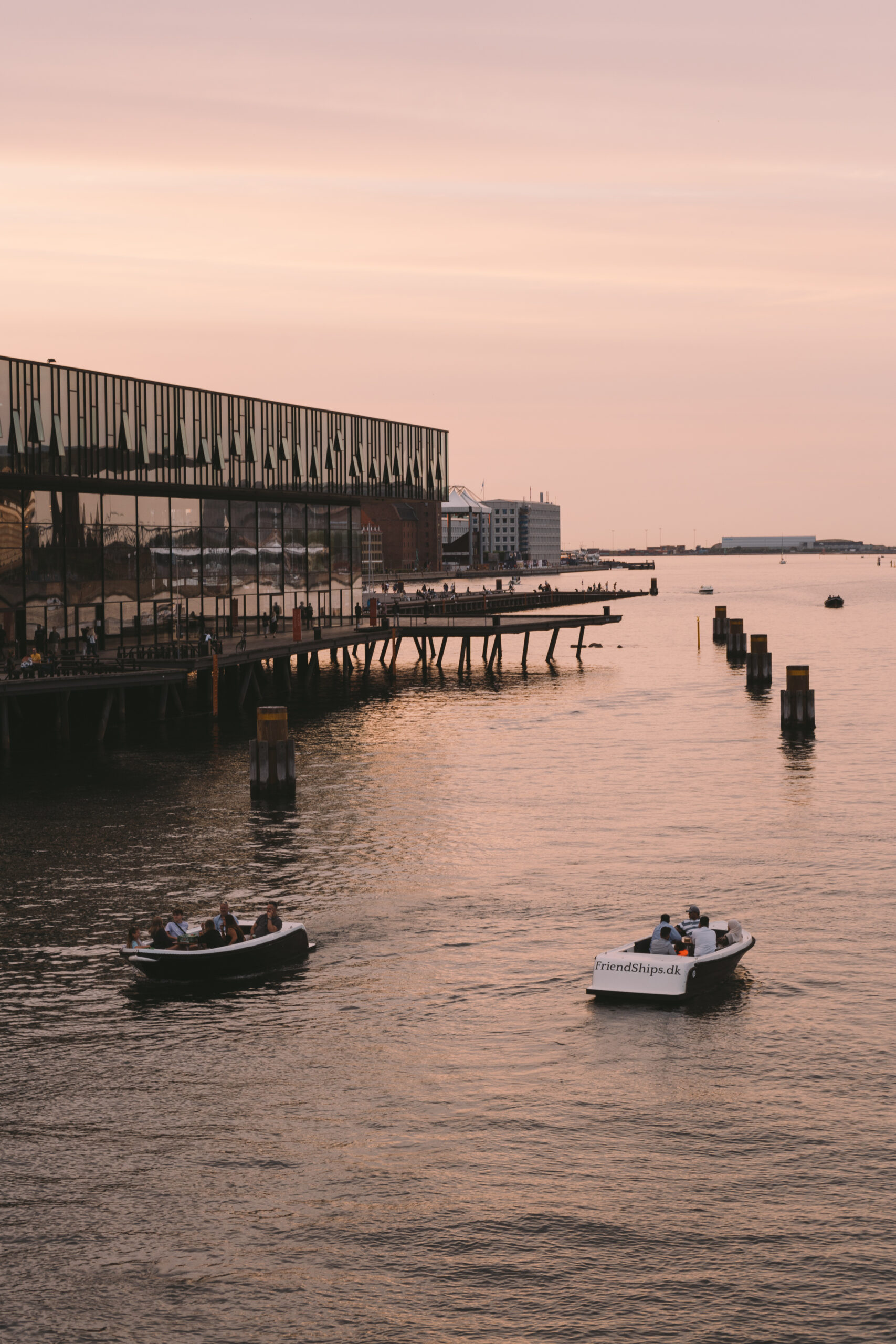 My Experience in Copenhagen
My solo trip to Copenhagen was an unforgettable experience that left me feeling refreshed and energized. I found the city to be charming and inviting, and the locals were some of the most friendly and welcoming people I have ever encountered.
One of the most memorable experiences of my trip was taking a boat tour in Copenhagen's canals, which provided a unique perspective of the city and its architecture.
Aside from the tourist attractions, I found myself exploring the city's various neighbourhoods and stumbling upon hidden gems around every corner. From quaint cafes to colourful street art, there was always something new and exciting to discover.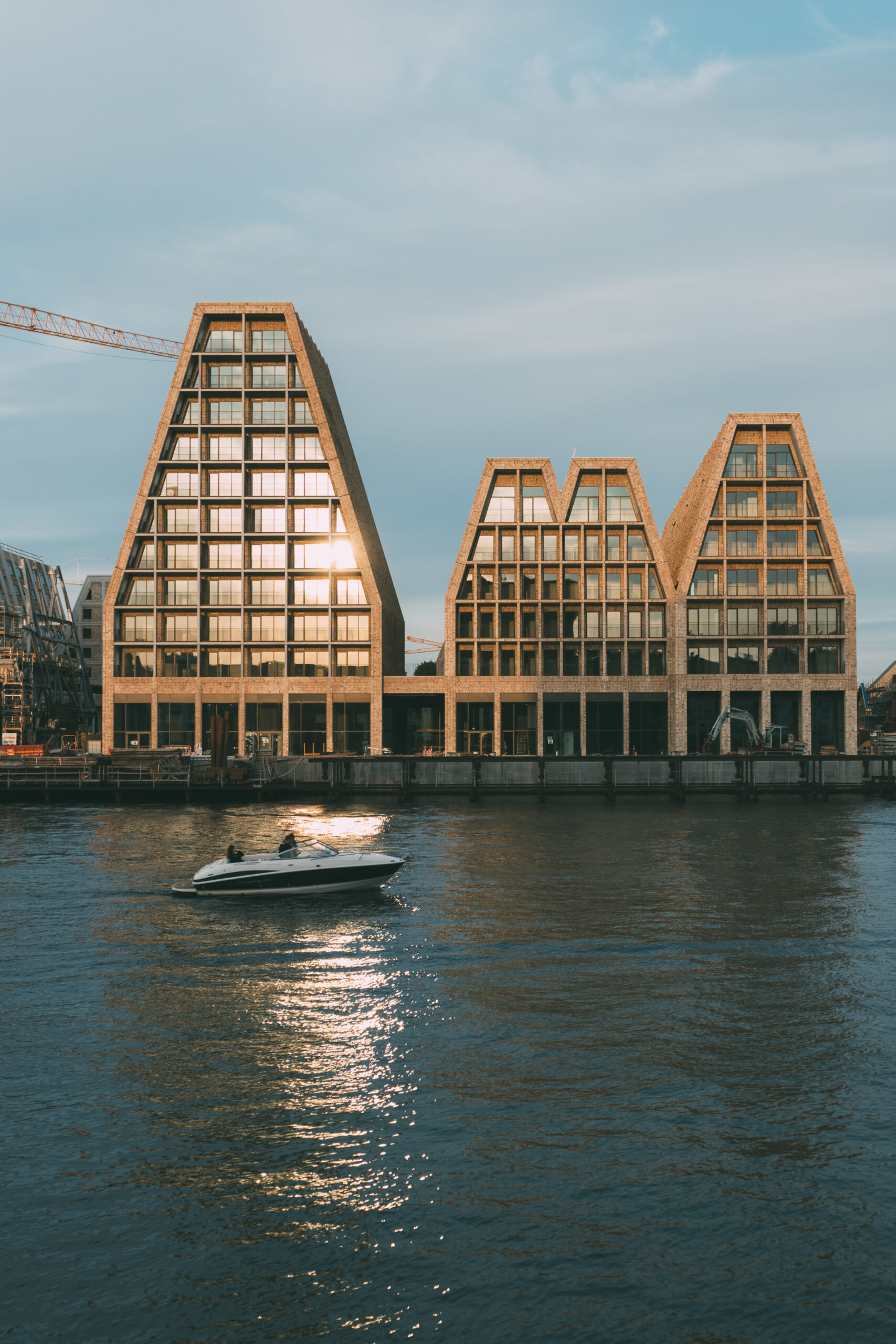 I also made sure to try as much Danish cuisine as possible during my stay. From traditional dishes like smørrebrød to innovative modern cuisine, I was blown away by the flavours and presentation of every meal.
All in all, my solo trip to Copenhagen was a perfect combination of relaxation, exploration, and adventure. I would highly recommend it to anyone looking for a unique and enriching travel experience.
Let's stay connected! Follow me on Instagram @theviennesegirl for more great content.
Book your stay in Copenhagen with Booking.com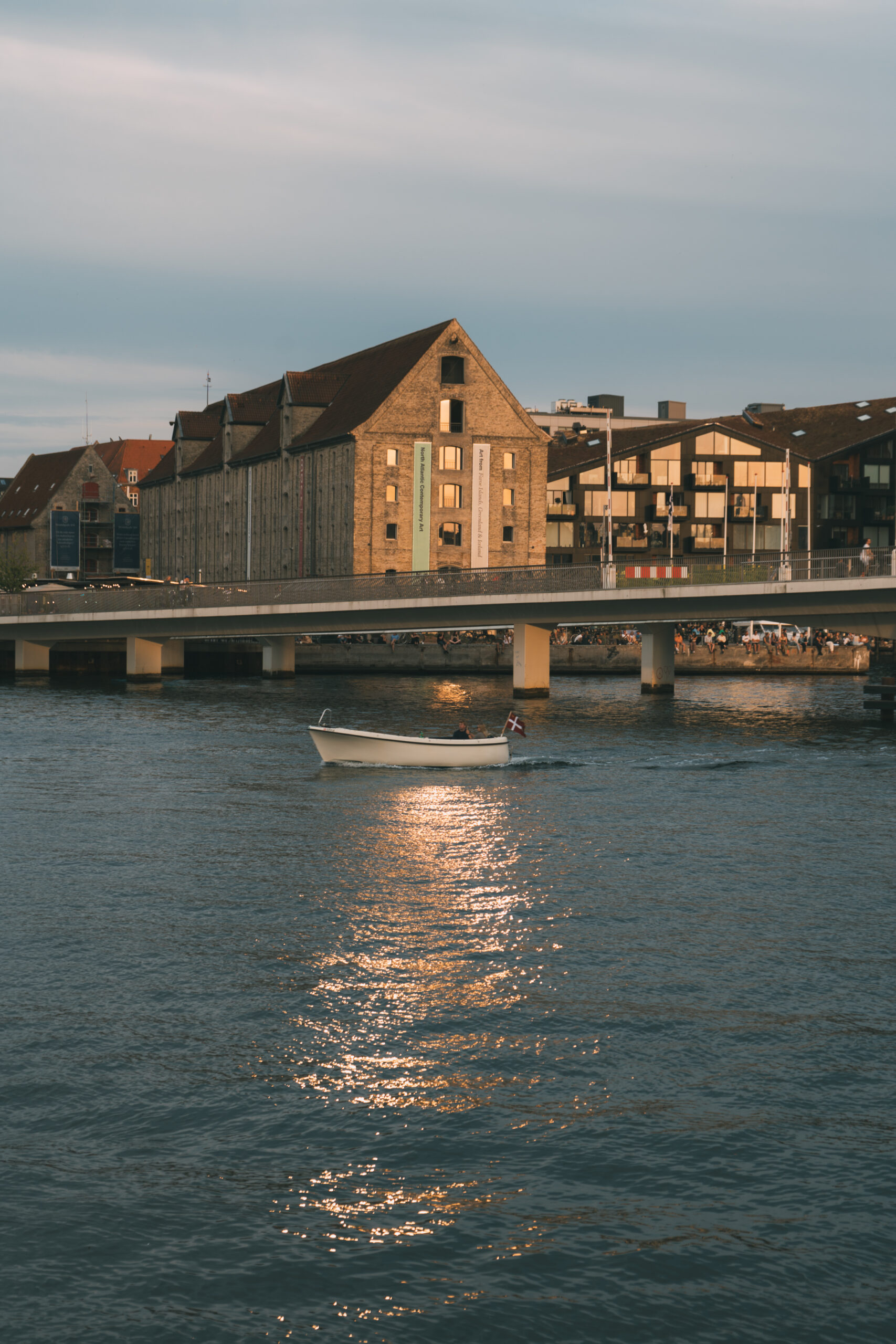 My absolute favorite spot in Copenhagen
Ofelia Plads, nestled between Nyhavn and Amalienborg on the picturesque harbor front, holds a special place in my heart as my absolute favorite spot in Copenhagen. As the day drew to a close, I found myself enchanted by the breathtaking spectacle that unfolded before my eyes.
The setting sun cast its warm glow upon the iconic Opera building, turning it into a resplendent golden masterpiece. With each passing moment, I felt a sense of serenity wash over me, as I stood in awe of the magical harmony between nature's beauty and architectural grandeur. Ofelia Plads provided the perfect backdrop for this captivating experience.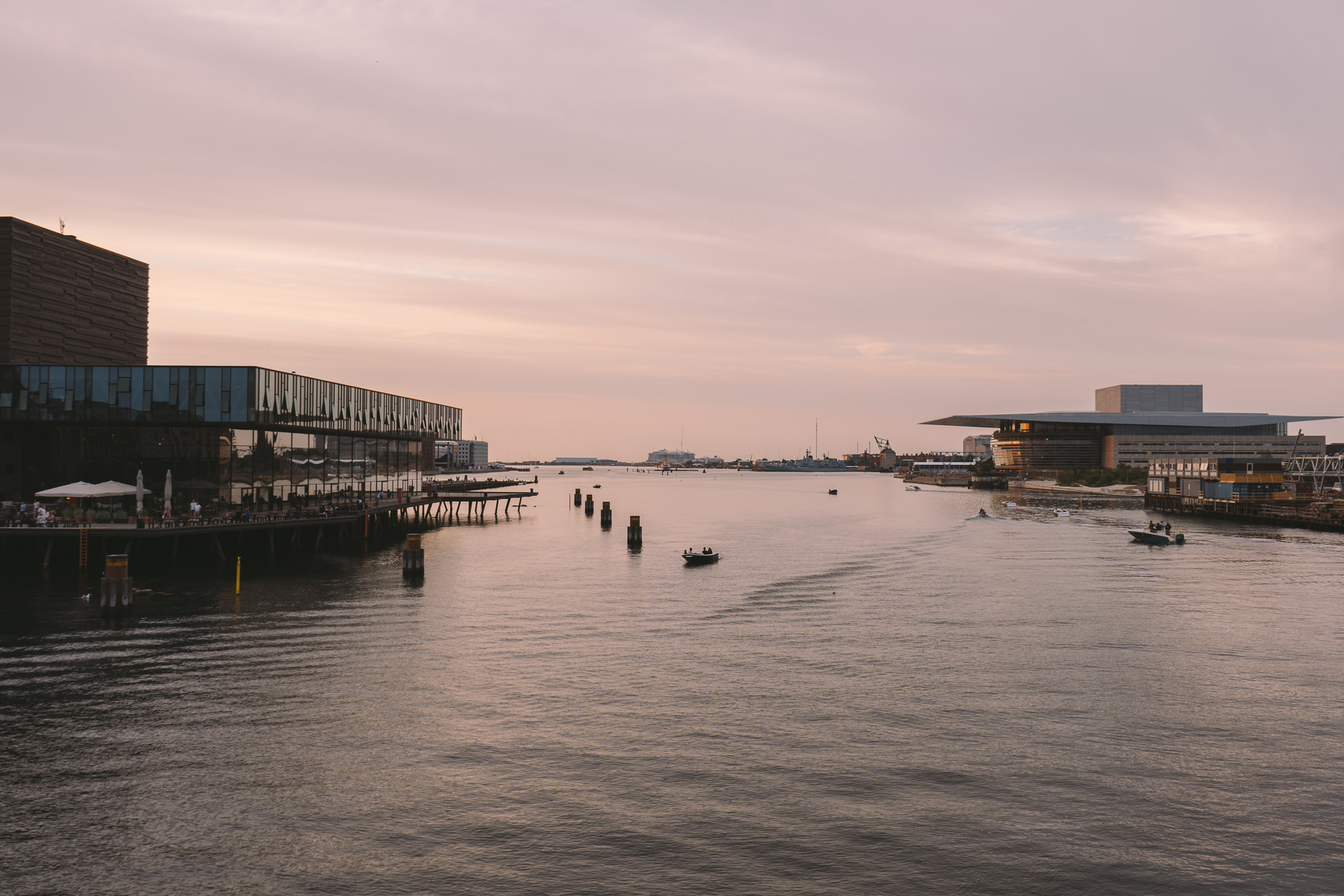 SUPPORT MY WORK
If you enjoy my content and you'd like to support this channel, so that I will be able to continue offering you that kind of content for free, please consider using my AFFILIATE LINK on Booking.
When you make a booking with BOOKING.COM using my link, I earn a small commission at NO additional cost to you.
Alternatively, if you enjoy my travel stories, tips and photography, you can say Thank you by offering me a 'virtual' coffee here.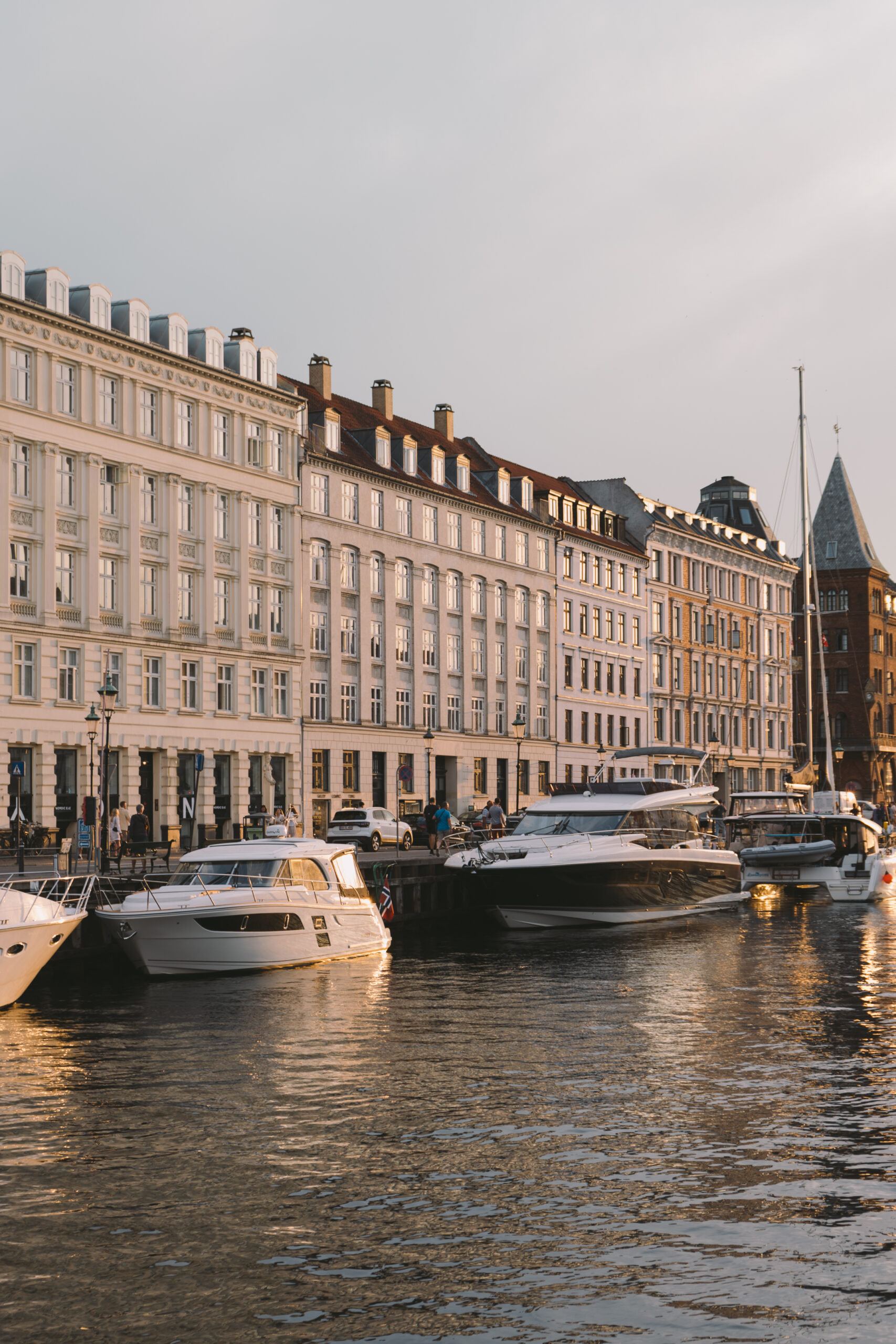 In case you'd like to book me as your photographer in Vienna, you can find more info here.
Please have a look at my portfolio, if you'd like to know more about my photography work.
Take a moment to share this blog post with your friends and family on your Facebook profile. They might also be looking for inspiring travel stories and exceptional travel photography. Sharing is caring.
Disclaimer: This blog post is NOT sponsored. It contains affiliate links. I get a commission if you make a purchase through the links which comes at no cost to you. Thank you from the bottom of my heart for using my links. All photos are taken and edited by me.
WHERE TO NEXT? Discover more of my guides!
The Best Restaurants in Chania
Hydra island: 10 must do activities
Where to stay in Patmos island
The Ultimate Karpathos Travel Guide
Follow me on Instagram for more
♥