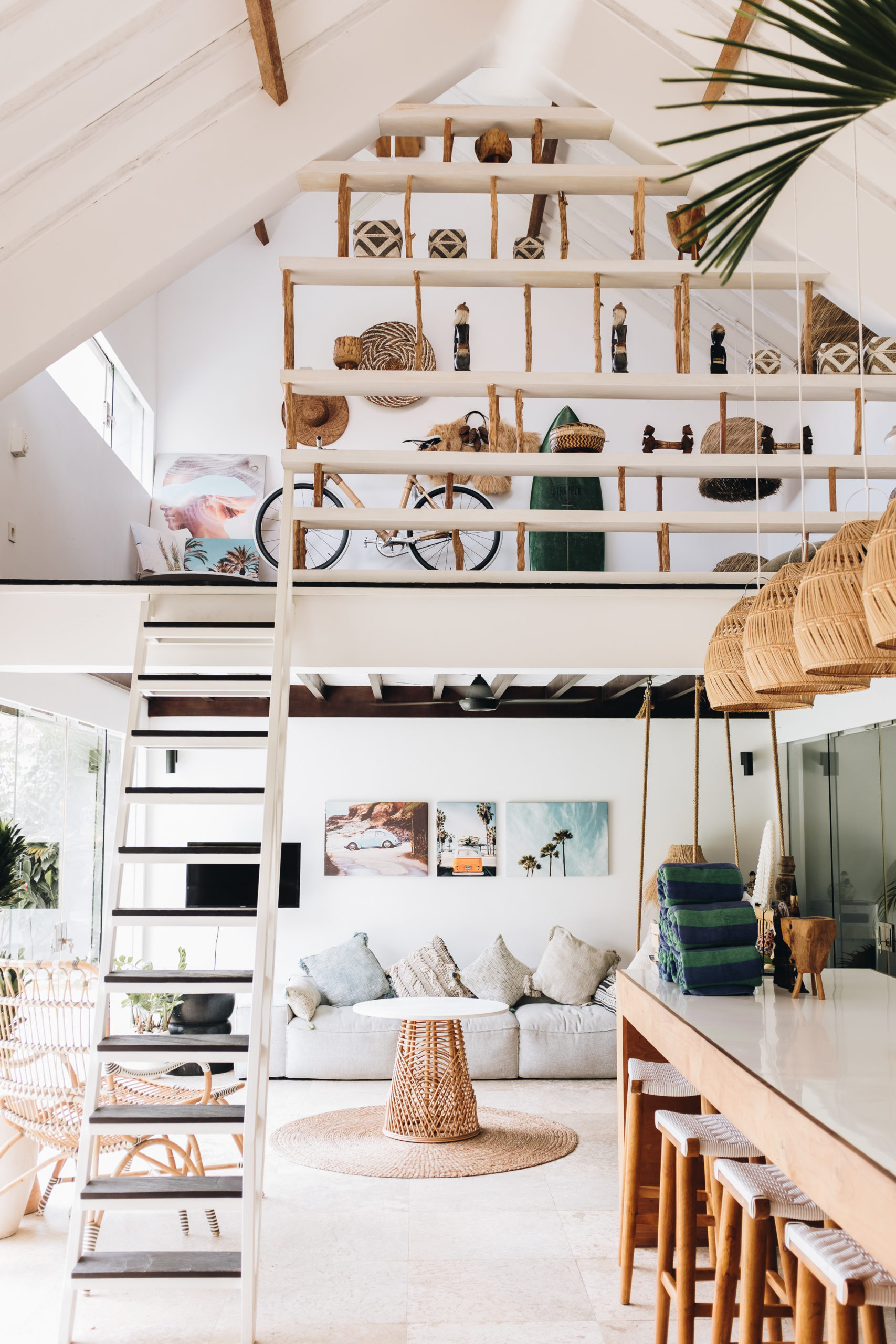 The ultimate guide to Bali 
I guess my trip to Bali will always be in my memory as a trip connected (emotionally and chronologically) to COVID-19. When my flight tickets and hotels were booked, COVID-19 hit China but it hadn't hit Europe yet (or at least as far as I knew). Obviously I didn't imagine that things would evolve the way they did, that's why I decided to make the trip nevertheless. I didn't imagine that COVID-19 would extend to a point in which the World Health Organization would declare the outbreak of COVID-19 to be a global pandemic. Who would have ever thought? 
The ultimate guide to Bali
We didn't run into any complications caused by Coronavirus during my trip in Bali. Life on the island was still normal like before. All the shops and hotels were operating normally and people were out partying in the beach bars. Only during the last days of my stay, when Coronavirus hit hard Italy, the virus became the hot topic of discussion everywhere in Bali. And when I left the island, on the 17th of March, the virus started affecting life in Bali as well. It felt like COVID-19 was taking over the world between the 10th and the 20th of March. I felt insecure about being alone in the other side of the world and I said to myself  "Oh, Silia! Time for you to fly back!  
Follow me on Instagram for more great content like this!
Book your stay in Bali with Booking.com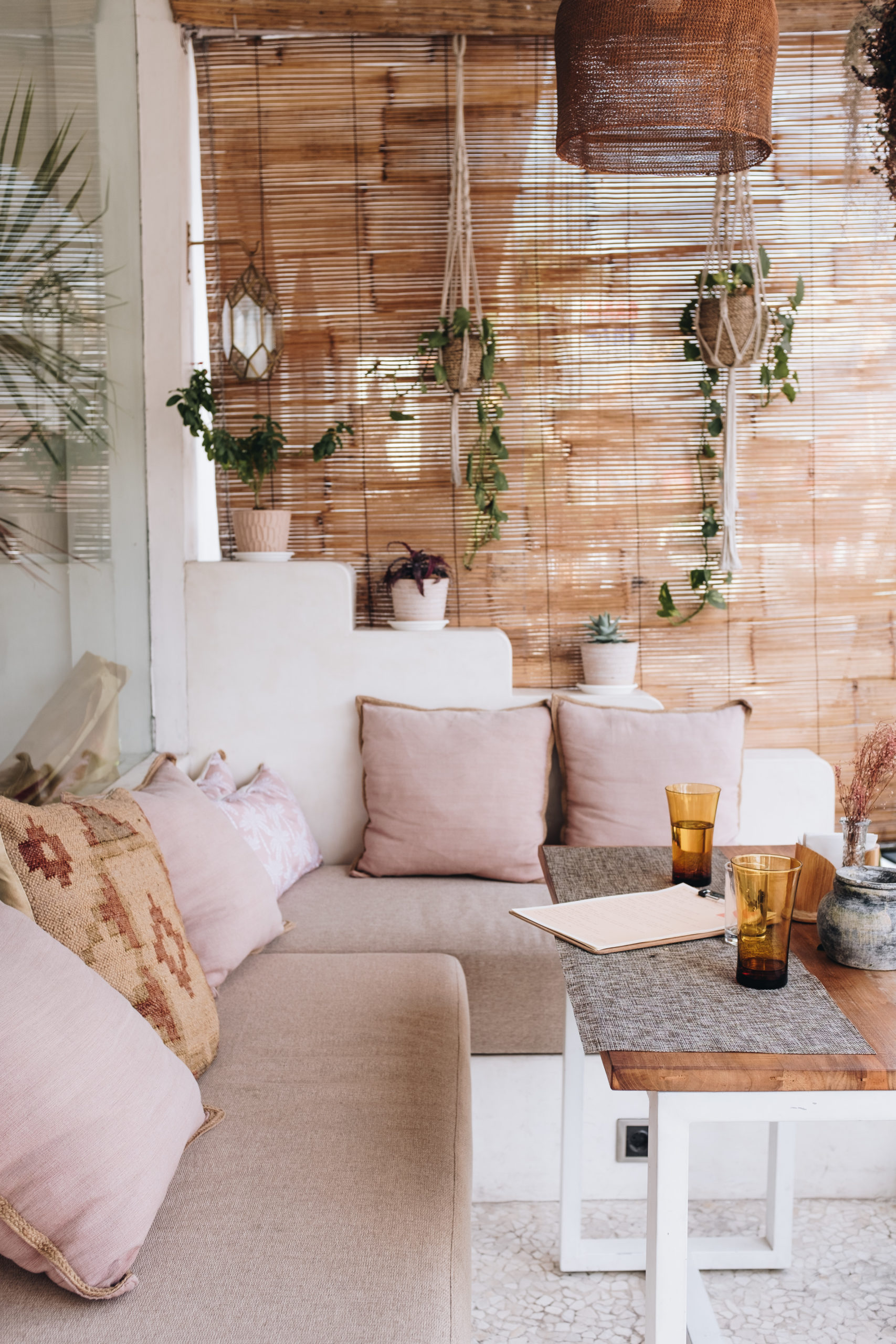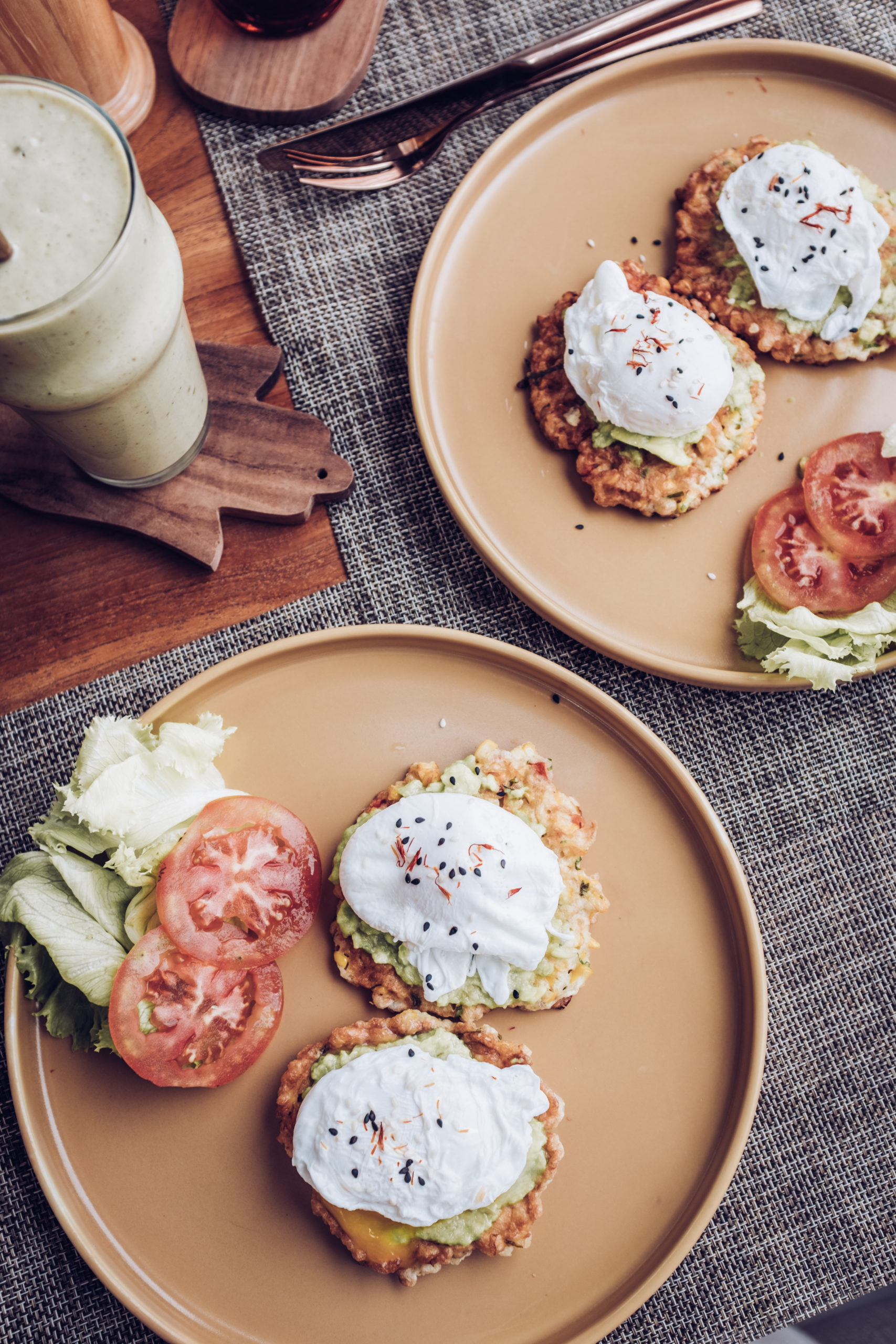 The preparation of the trip
 / The ultimate guide to Bali
Ok, let's stop talking about the Coronavirus and focus on the topic of this blog post: The ultimate guide to Bali! The title sounds promising, right? Before I fly to the island, I had zero idea about it. Like with all the places I visit for the very first time, I had to dig into the web and find informations about where to go, where to stay, what to do and finally create a list. A list with the things I wanted to do, the places I wanted to visit and the hotels I'd like to stay at. It took me days and nights to organize everything! So I will put together all this information for you on this blog post, so that I will hopefully save you from all the workload I've gone through myself. 
Stay connected with me and my adventures by following me on Instagram!
Book your stay in Bali with Booking.com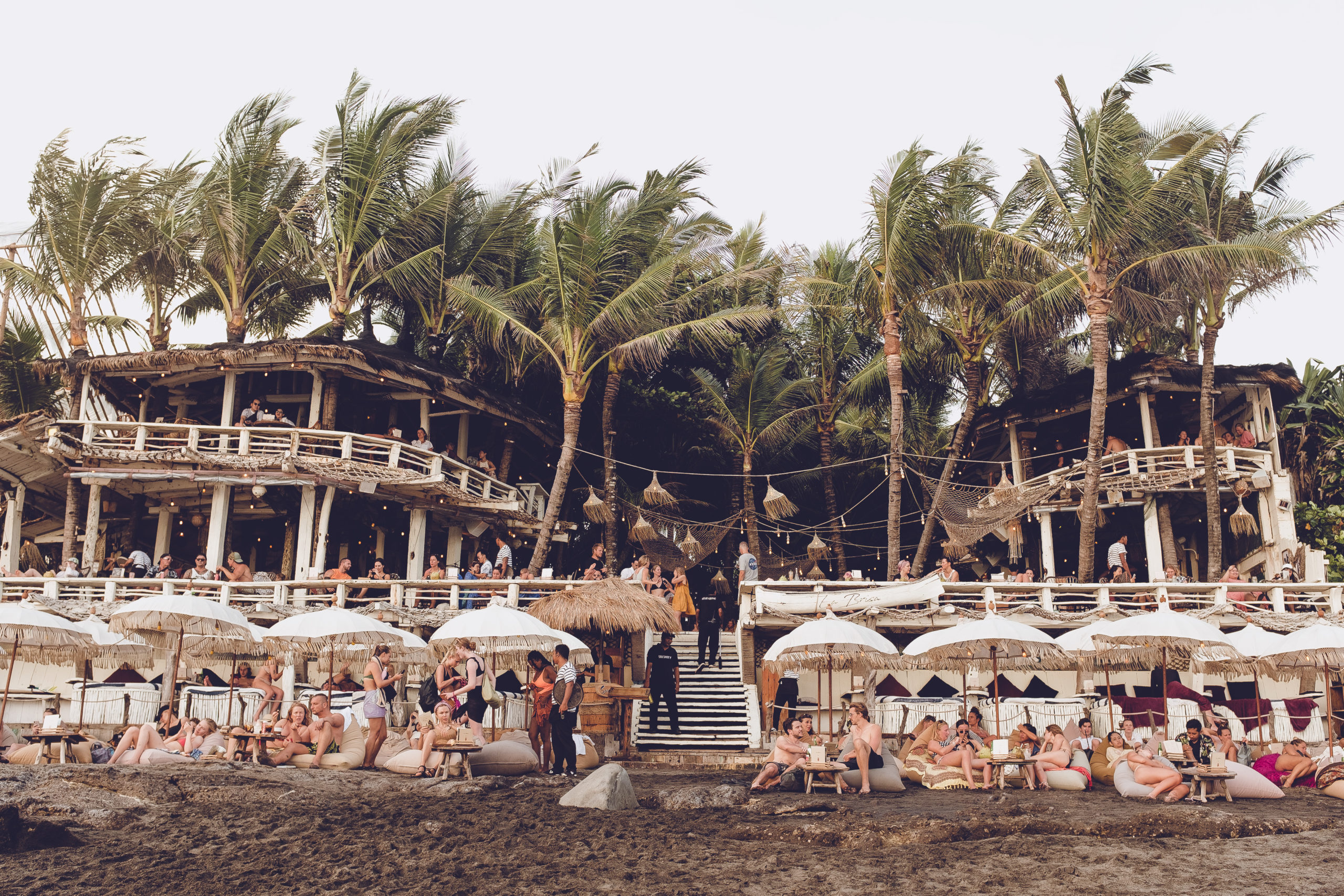 How to get to Bali
I flew from Vienna to Bali via Taipei Airport with Eva Air (EVA AIR on Instagram). Everything went fine, especially during my return flight and despite the weird circumstances. All the flights were on time, the cabin crew was very attentive and supportive and the Hello Kitty theme literally cheered me up. 
Don't miss out on exclusive behind-the-scenes photos and videos, follow me on Instagram!
Book your stay in Bali with Booking.com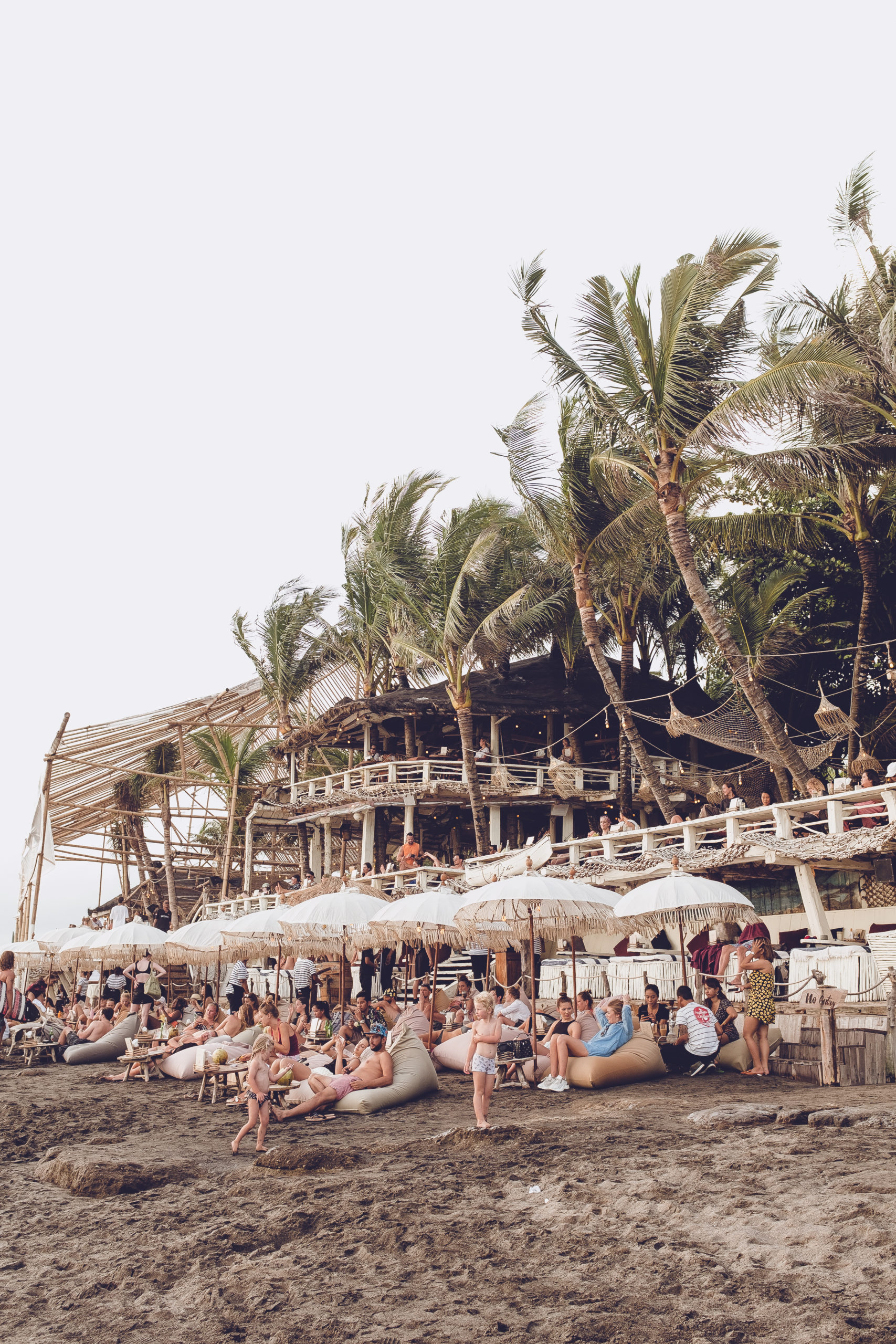 How to get around Bali
 / The ultimate guide to Bali
I think the best way to get around a specific area in Bali is by scooter. But if you'd like to drive big distances, then I think the best option is a car. So what do you do, if you don't want to drive a scooter, nor a car? Have you heard of Gojek and Grab? These are two popular apps in Bali. They work like Uber, but you only pay with cash. However, keep in mind that Gojek or Grab don't drive in all the areas of Bali. So, you may want to check that with your hotel first. What we did is this: we asked the hotel to arrange a personal driver for us, for either half of the day or for the whole day. That was very convenient, a safe way to get around Bali and very affordable, especially if you split the price.
If you love travelling, make sure to follow me on Instagram for more.
Book your stay in Bali with Booking.com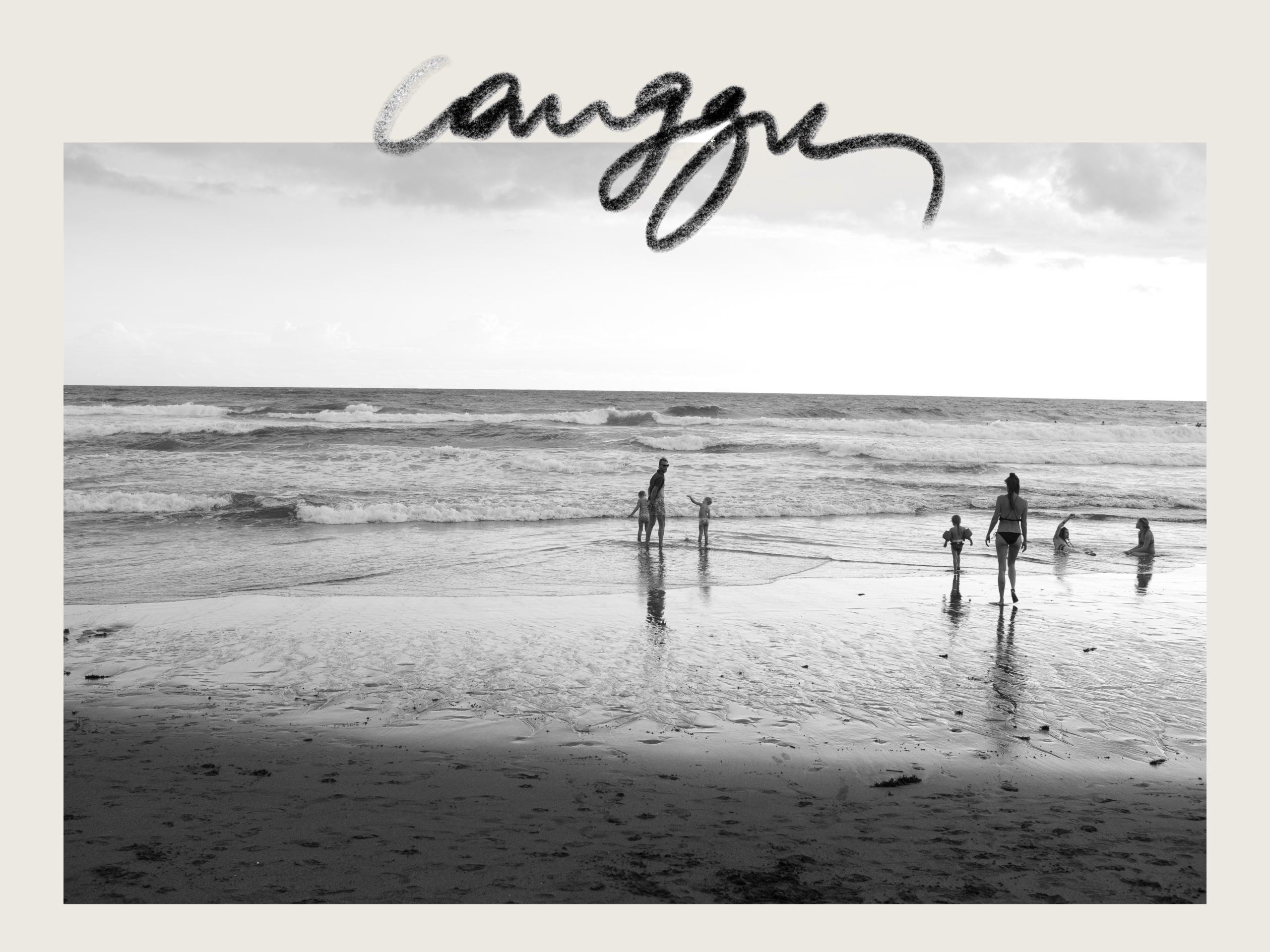 Our Bali itinerary / The ultimate guide to Bali
I stayed 3 weeks in total in Bali. I spent one week alone and two weeks with Katharina. I'd say that my trip to Bali was divided into two phases: the sightseeing phase and the relaxation phase. I did all the sightseeing with Katharina, and when she left Bali, the relaxation phase began for me.
The starting point was Canggu. After two days, when Katharina came to Bali, we met in Seminyak because we wanted to explore that area too. During our stay in Seminyak, we drove to Uluwatu and spend one day there. After three days in Seminyak, we took the ferry to Nusa Penida. We stayed 3 days/2 nights in Nusa Penida. After that, we went back to Bali and drove to Mengwi because we were invited to stay at Sukhavati Ayurvedic Retreat and Spa. After that, we went to Ubud where we stayed 3 nights/4 days. Later on, we went to Nusa Dua where I stayed 2 nights/3 days and then to Sanur where I stayed again 2 nights/3 days at Kayumanis resort. After Sanur, I was contemplating whether to go to Nusa Lembongan or to stay in Bali. I decided to stay in Bali and I went back to Canggu again, where the whole trip started. 
Join my Instagram community and stay updated on my latest posts by following me!
Book your stay in Bali with Booking.com
Money and safety
 / The ultimate guide to Bali
We've heard about skimming ATM machines in Bali. If you don't know what is this, please go to Youtube and watch some videos. As a result, we were quite scared and we decided to take precautions in order to protect our bank accounts and have peace of mind. 
What we did: First and foremost, we were using a credit card that had a limited amount of money available and we were checking it online quite often via web banking. Secondly, we never went to any Currency Exchange office. And thirdly, we only withdrew money from ATM machines that you could find inside a supermarket called Circle K. Because we followed these security steps, we didn't have any problem.
Don't forget to follow me on Instagram for daily inspiration and motivation!
Book your stay in Bali with Booking.com
Canggu in Bali
Where I stayed: Beyond Bungalows, Zin Berawa Villas & BnB, Dreamsea Canggu
Restaurants/cafes: Penny Lane, Peloton Supershop, Bali Buda, Crate Cafe, Copenhagen Canggu, Cafe Vida, Give Cafe, The Shady Shack, Betelnut, The Loft, Secret Spot, Lifescrate, Milk & Madu, Fat Mermaid, Lila Kozina. 
Beach bars/restaurants: Finns Beach Club, The Lawn Canggu, La Brisa 
Italian restaurants: La Baracca, Bottega Italiana Bali
Want to see more of my travel photos? Follow me on Instagram!
Book your stay in Bali with Booking.com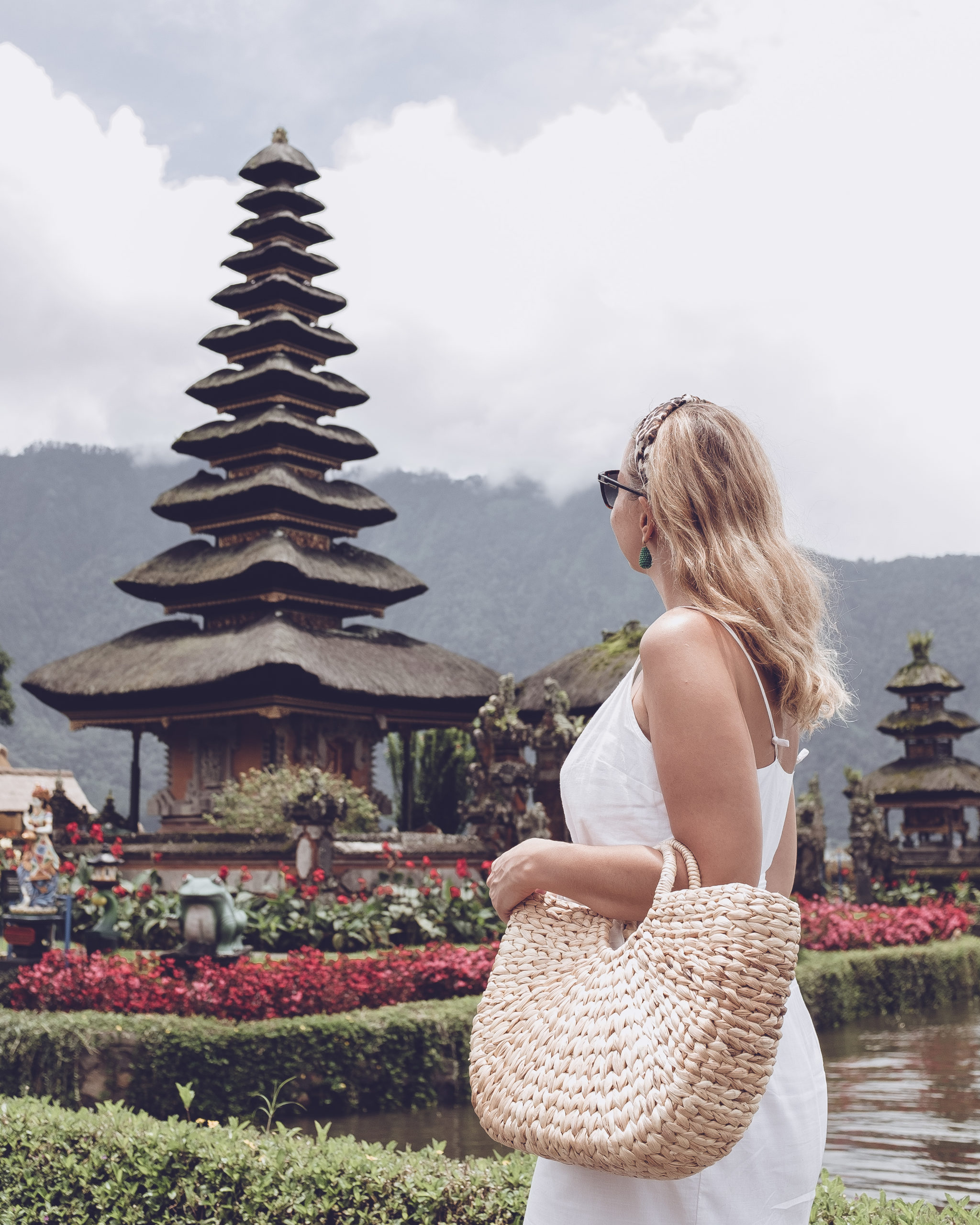 Seminyak in Bali
We didn't really like this area. It's full of shops, cafes, restaurants and bars. It's full of everything and it feels like it's all too much. We didn't go to Bali for shopping, for the nightlife and for all the traffic that comes with it. If you like shopping and nightlife, then this area is good for you. We also didn't like the hotel we stayed at, so I wouldn't recommend it on The Viennese Girl blog. Remember, that is my personal taste. You may like Seminyak more than I did.  
If I had to go to Seminyak again, I would go for an afternoon stroll, do my shopping, visit a few cafes and then leave. 
There is one amazing vegan cafe restaurant in Seminyak that is not to miss: Kynd Community.
Follow me on Instagram and join the conversation in the comments!
Book your stay in Bali with Booking.com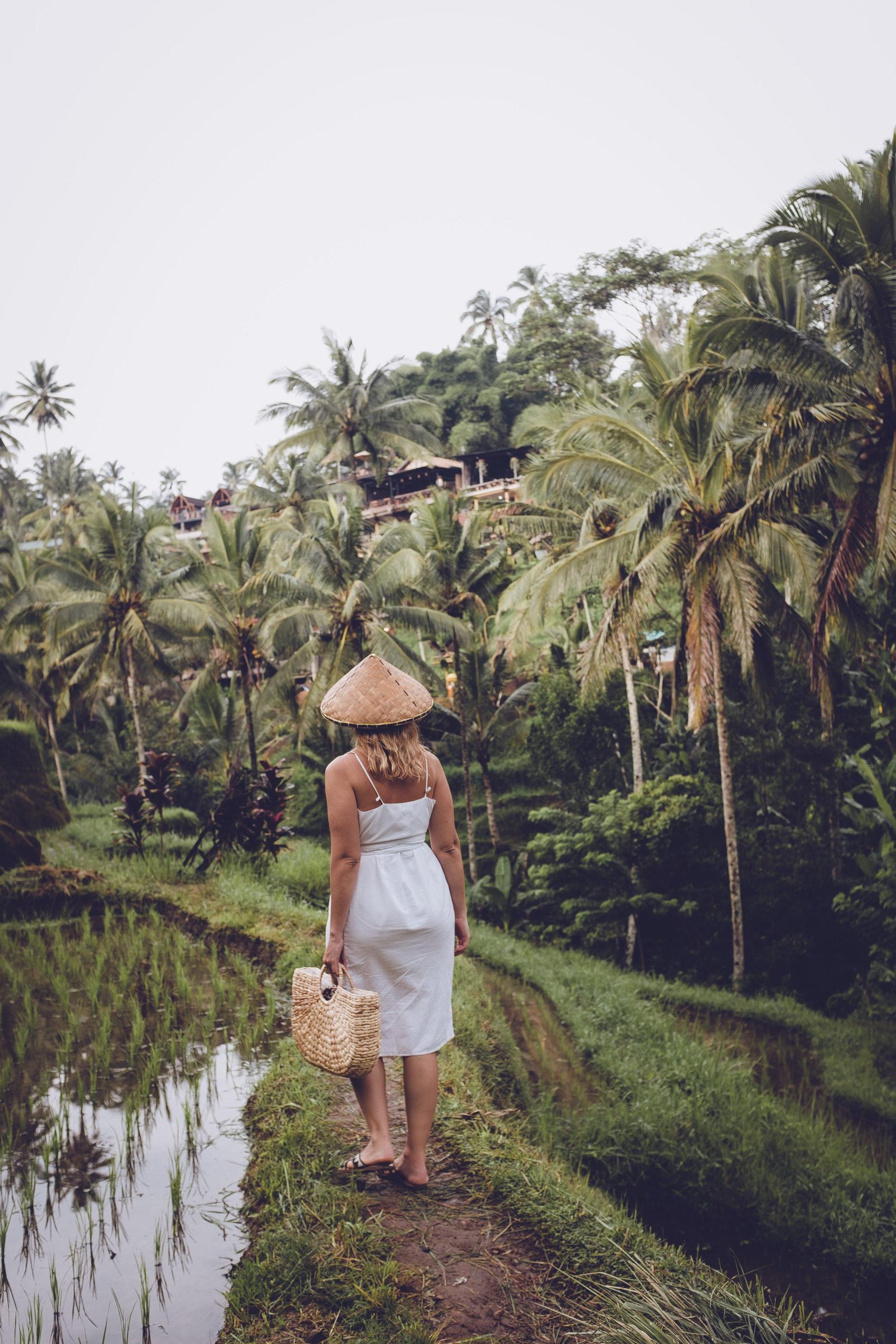 Uluwatu
in Bali 
We didn't stay in Uluwatu. But there are some amazing resorts here like Alila Villas
My favourite restaurant in Uluwatu: La Baracca 
Other interesting eataries: Bukit Cafe, Nalu Bowls Bukit
Best Beaches in Uluwatu: Bingin, Balangan beach, Padang Padang, Thomas Beach Pecatu, Suluban Beach, Dreamland beach. 
Let's stay connected! Follow me on Instagram @theviennesegirl for more great content.
Book your stay in Bali with Booking.com
Nusa Penida
Where we stayed: The Mesare resort
Best Places to visit: Kelingking beach, Broken beach, Diamond beach, Atuh beach. Visit the "Tree House" Rumah Pohon. End the day at Crystal bay for sunset. 
If you want to stay updated with my latest photos and videos, please follow me on Instagram @theviennesegirl
Ubud

in Bali
Where we stayed: 11 on Kajeng
Best Places to visit in Ubud: Aloha Ubud swing, Tegallalang rice terraces, Pura Gunung Kawi, Campuhan Ridge Walk, Ubud monkey forest. 
Book your stay in Bali with Booking.com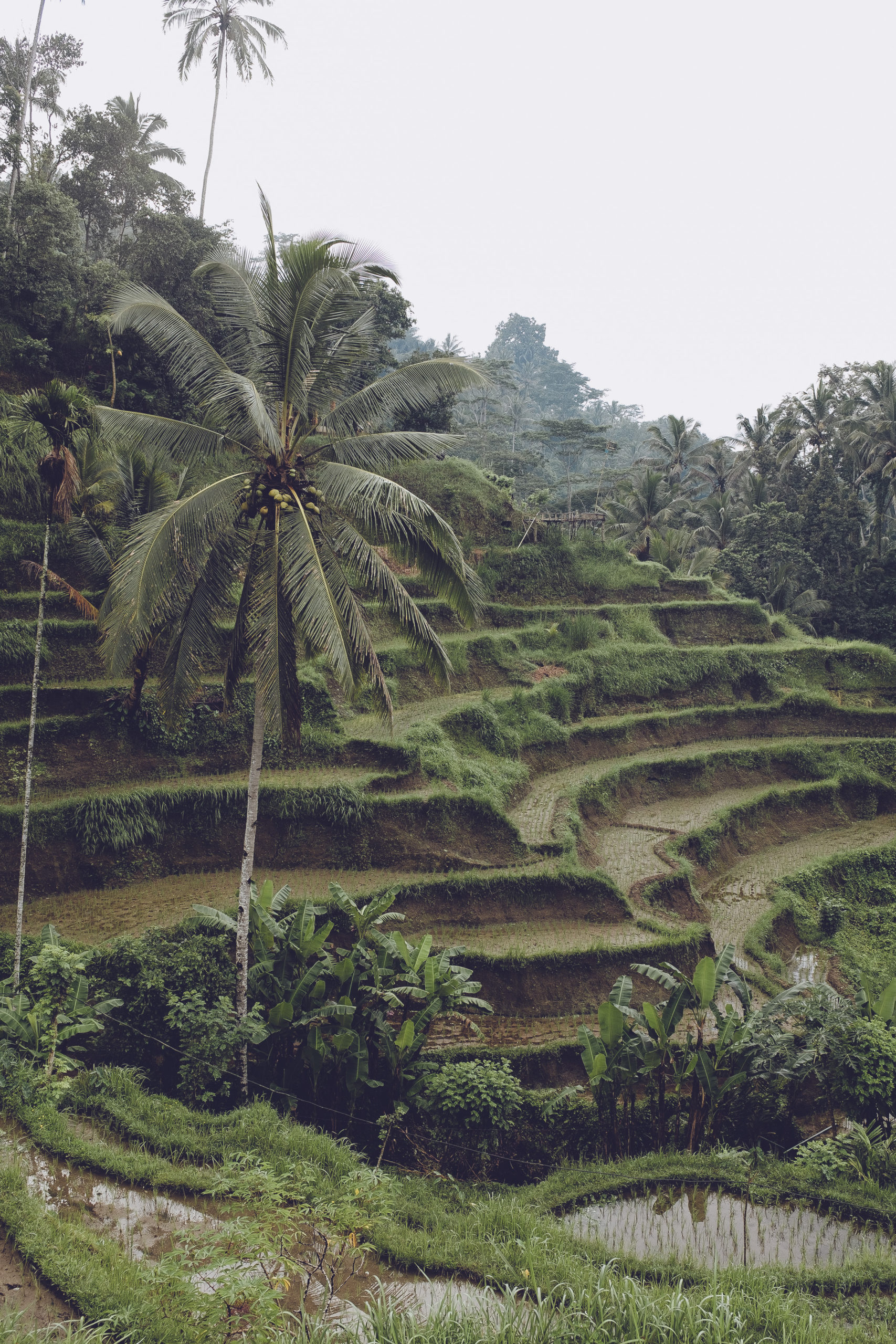 Excursion to the North of Bali
Best Places to visit: Ulun Danu Temple, Handara Golf & Resort Bali and Wana Ayu Waterfall
Book your stay in Bali with Booking.com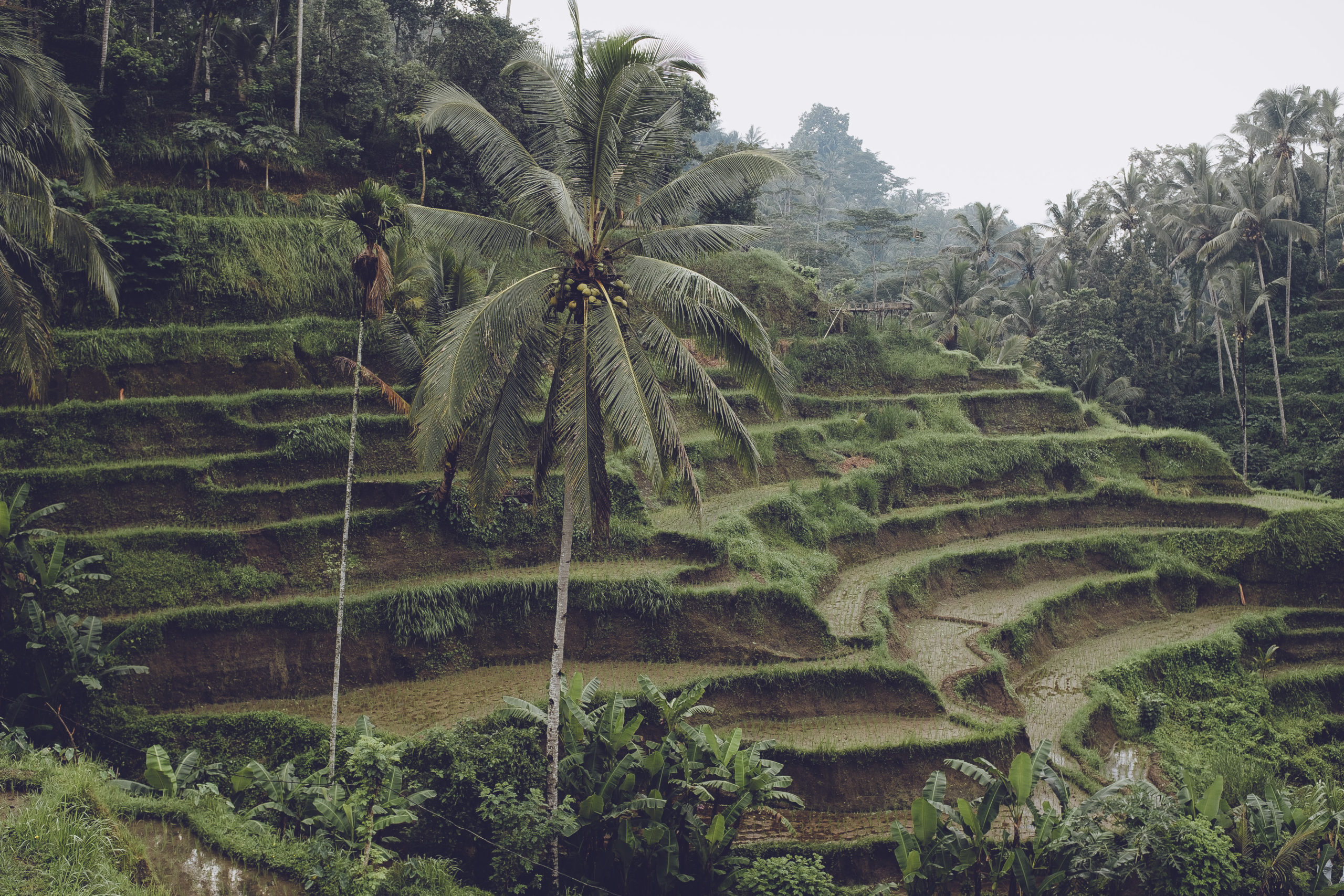 The Best beauty treatments salons in Bali
Ubud: Fresh Spa Bali 
Seminyak: Eco Bali Spa 
Canggu: Goldust Beauty lounge Bali 
Back to Vienna
When I landed in Vienna, I took a taxi and went straight home. I stayed alone at home for about one month. Calm and patient, confused yet positive…I was working from home and at the same time, I was dreaming of my next trip and wondering when are we going to be able to travel again!? If anyone knows the answer, please let me know in the comment section below ; )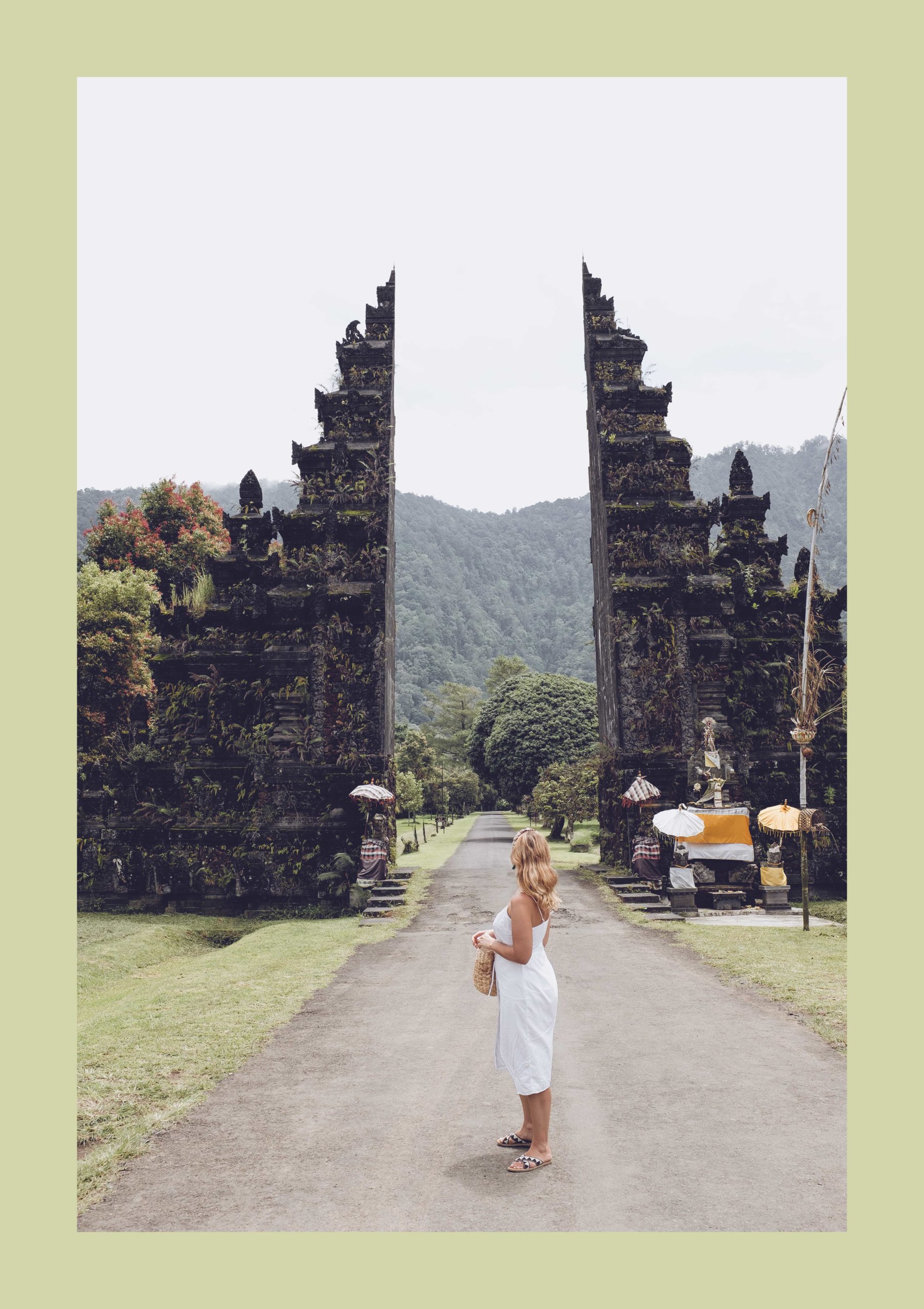 SUPPORT MY WORK!
If you have found this article useful and if you enjoy my content and you'd like to support this channel, so that I will be able to continue offering you that kind of content for free, please consider using my AFFILIATE LINK on Booking. When you make a booking with BOOKING.COM using my link, I earn a small commission at NO additional cost to you. Thank you from the bottom of my heart for using my affiliate link!
Alternatively, if you enjoy my travel stories, tips and photography, you can say Thank you by offering me a 'virtual' coffee here.
In case you'd like to book me as your photographer in Vienna, you can find more info here. Please have a look at my portfolio, if you'd like to know more about my photography work.
Please take a moment to share this blog post with your friends and family on your Facebook profile. They might also be looking for inspiring travel stories and exceptional travel photography. Sharing is caring.
Disclaimer: This blog post is NOT sponsored. It contains affiliate links. I get a commission if you make a purchase through the links which comes at no cost to you. Thank you from the bottom of my heart for using my links. All photos are taken and edited by me.
My flight tickets from Vienna to Bali and back were sponsored by Eva Air. This blog post contains affiliate links.
Book your stay in Bali with Booking.com
♥