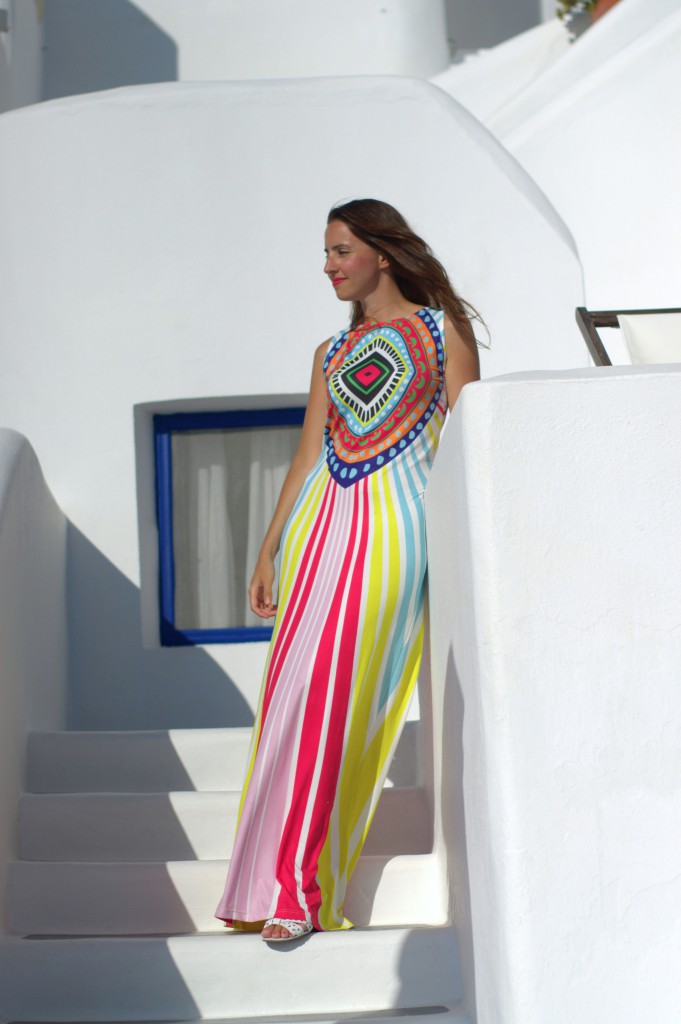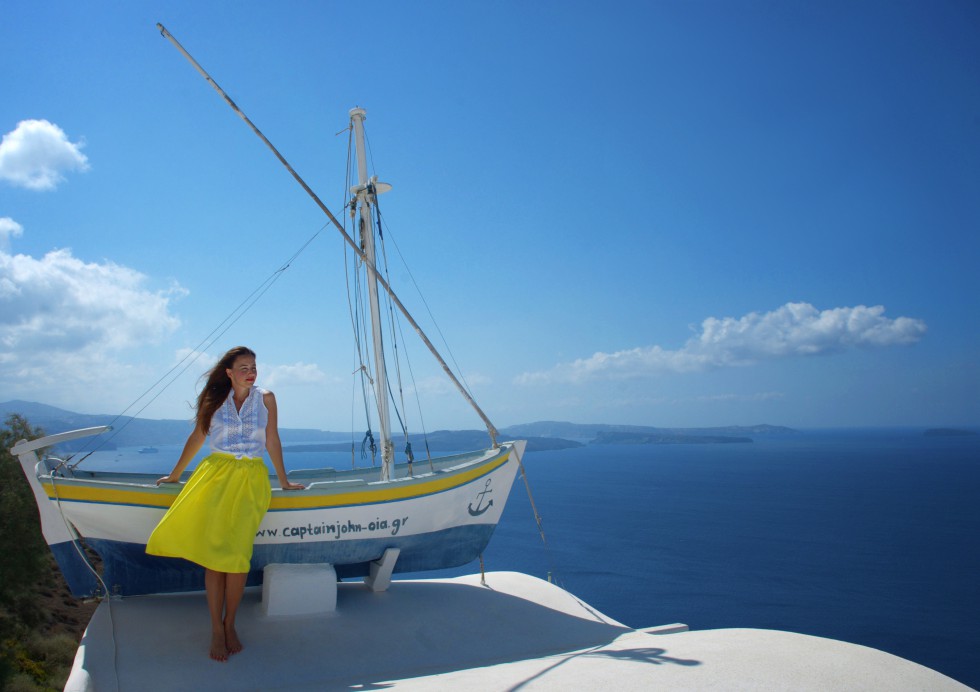 Photos by Antonio Giannakos
I have been dreaming of that specific place for a long time and have been patient till that day the cobblestone alleyways in Oia would lead me to the extraordinary scenery that would take my breath away. I did my research on the internet, I couldn't be wrong. I wanted something special for the last weekend of August and I knew where I could find it. Once I arrived there, I closed my eyes, I reopened them, I pinched myself and later on I thought…Oh yes, dreams come true in Ikies.
Ikies and the view in front of its apartments is the dream of a photographer. I wanted to take pictures of each and every small detail of our beautiful maisonette, pictures of each and every angle of Ikies traditional houses. If you follow me on Instagram, you have already seen some of my pictures that were uploaded real time. I even took a selfie while I was waiting for my friend to come (generally I never take selfies, although that kind of photos seems to be very popular lately.) We then snapped some pictures together, trying at the same time to be quiet and discreet for the other guests of the hotel.
There are many luxury boutique hotels in Oia that have a panoramic view of caldera. What makes Ikies Traditional Houses different and stand out from the others is its key position. It is situated exactly on the edge of the village Oia, which means you don't need to go out and walk around. You don't need to leave your maisonette to go to the other part of the village to see the sunset, like loads of tourists do. Just sit in your balcony, and you will have all that you need that will make your stay unforgettable. A better position cannot be found in Oia.
Needless to write more, just to thank the lovely girls at the reception and the whole staff for their kind welcome and their excellent service.