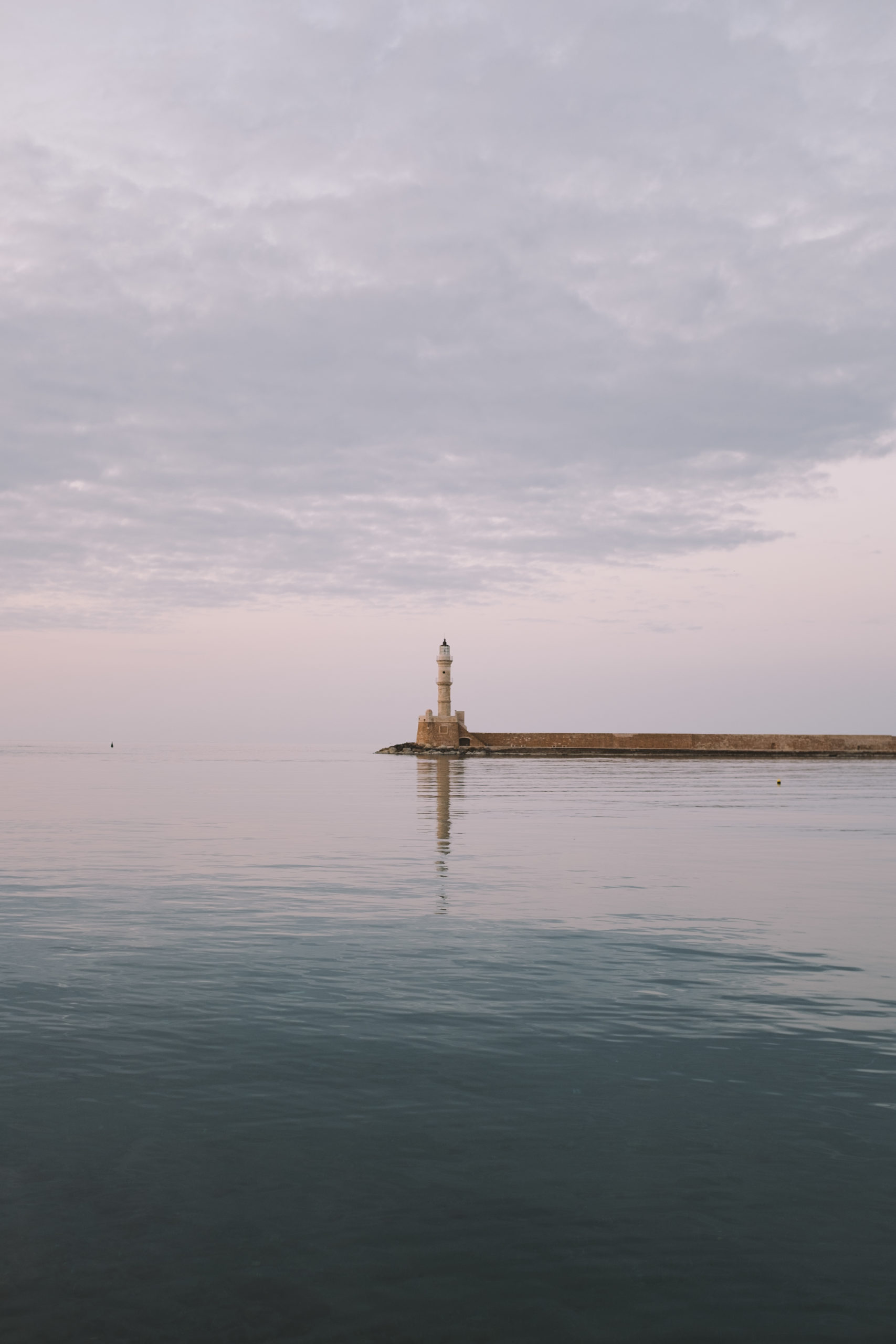 Trip to Chania
When I got the invitation for the trip to Chania, three things came immediately to my mind: amazing food, amazing weather, and generous warm-hearted people. It was impossible to say NO to the invitation. Even with back pains, I packed my luggage (I have two, one was already packed with clothes from Paris) with summer clothes and a swimsuit, and left for my home country, Greece.
Crete in October 
I never thought that in the mid of October I would walk barefoot in the sand in one of the most beautiful beaches in the world, in Balos. And that I would still be wearing white summer dresses while the rest of Europe was freezing cold. Now I know. I know a place where there is still summer while winter has already begun in Vienna.
How to get from Vienna to Chania 
Two flights with Aegean from Vienna to Chania, and I welcome summer back to my life! At the airport in Athens, I was glad to meet a group of like-minded young people with whom I would spend the following days.
Don't hate me for this. With my little photos on Instagram, I wanted to take you on a journey, and to let you know a little bit more about this beautiful part of the world (which I guess you all know already).
Where we stayed 
During my stay in Chania we stayed at Minoa Palace. Note here that the hotel's breakfast was amazing (I am drooling over it right now. Perhaps it's better not to think about it).
A trip to Chania  
Our daily schedule was based on the "senses" concept: hearing, sight, touch, smell, and taste. We visited so many beautiful places like the Kalathenes village, Chora Sfakion, and the fishing village of Loutro. We touched and smelt Cretan herbs at the Botanical Park. We had wine tasting and unforgettable dining experience at Salis restaurant. We ate sea food at Apostolis restaurant and had our last dinner at Santa Marina beach. Not to mention the full moon we saw on our last night in Chania's old town. Especially that made it more difficult to leave Chania the next day.
SUPPORT MY WORK!
If you enjoy my content and you'd like to support this channel, so that I will be able to continue offering you that kind of content for free, please consider using the below AFFILIATE LINKS (Booking & Amazon).
If you make a booking with BOOKING.COM with my link or a purchase on AMAZON.COM with my link, I earn a small commission at NO additional cost to you.
Click here for Booking.com
Click here for Amazon.com
Thank you from the bottom of my heart for using my affiliate links! Helps a lot!
Oh yes! I ate a little bit more than I was supposed to. But we were in Crete. When they put in front of you five dishes of fresh lobsters with spaghetti and traditional Cretan cheese pie, you just cannot resist the temptation. If you plan a visit to Crete, you can rest assured that the Cretan people will treat you right.
Thank you Discover Greece and Aegean Airlines for bringing back summer to my life. Even for a few days. It was beautiful.
♥
*Disclaimer: This blog post contains affiliate links. I get a commission if you make a purchase through the links which comes at no cost to you.