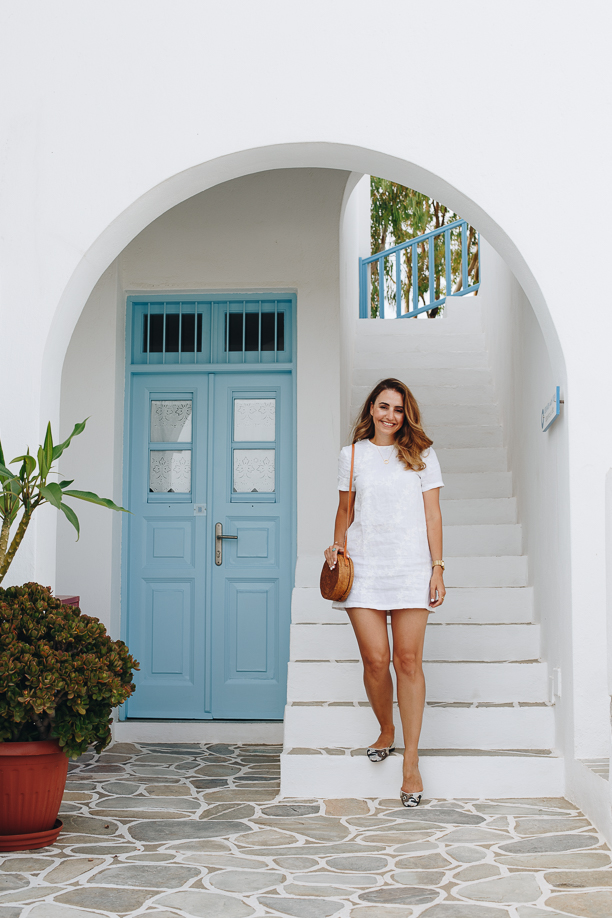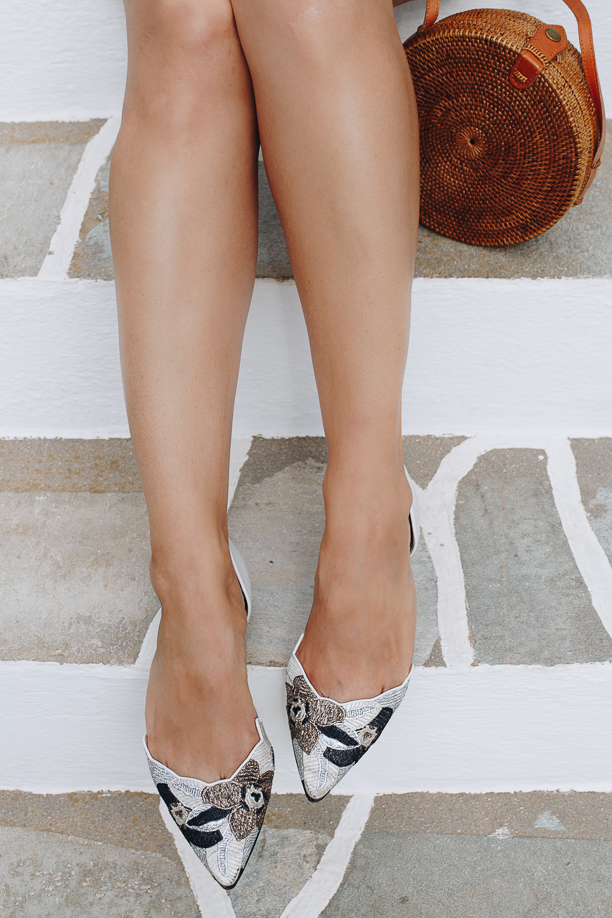 Imagine yourself wearing a white summer dress, matched with a pair of silver floral pointed ballerinas. Then imagine strolling through the narrow cobblestone alleys and tiny Cycladic streets that are veiled in bougainvillea flowers. With that scenery, who can resist posing in front of the whitewashed houses to capture the best holiday picture? 
My color choices for this summer are Inspired by the Cycladic architecture and the Mediterranean culture. The colors are white and black with silver details and gold tones. Most of the outfits that I packed in my luggage are based on these color palette. I want my outfits to be minimalistic, simple and elegant, and I want to match them with the architecture and interior design of our boutique hotel, as well as with the cosmopolitan atmosphere of the Greek islands.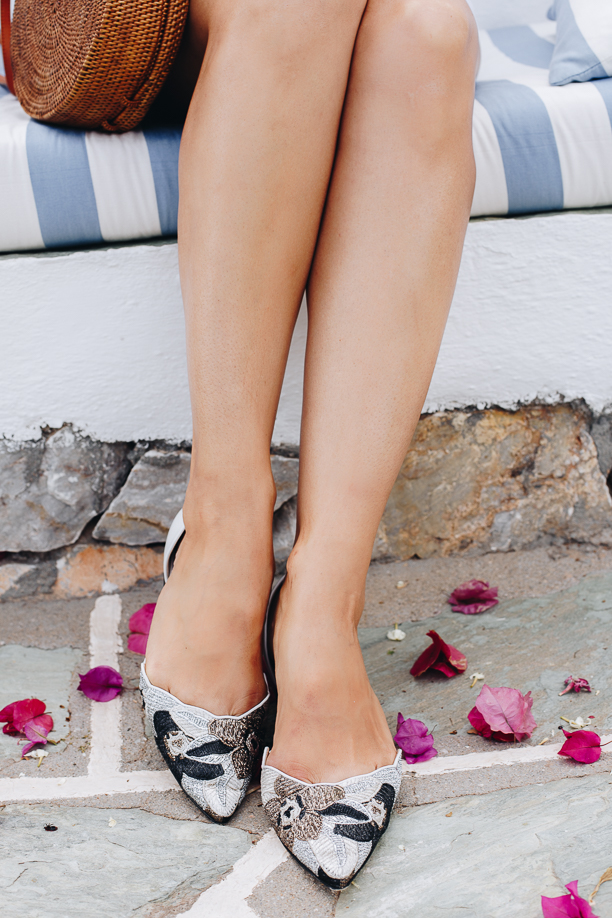 If you also plan to escape Vienna and fly South to the seaside, this outfit could also be an inspiration for you. Match a white dress, short or long, with a comfortable pair of Fragiacomo ballerinas and have fun walking down the narrow cobblestone alleys of the island. It's a simple yet stylish choice for any summer outfit! You can find Fragiacomo shoes in Vienna in Fisher's Focus boutique (Bauernmakt 2) or online.
Oh, summer – you are by far the most joyful time of the year! Whatever your plans are for this summer, treat yourself to a flawless pedicure and a pair of flat pointed ballerinas for everyday elegance. Don't forget to get a special presale 40% discount with the code PRESALES40 in the Fragiacomo online store.
More on Instagram
♥
In collaboration with Fragiacomo Milano