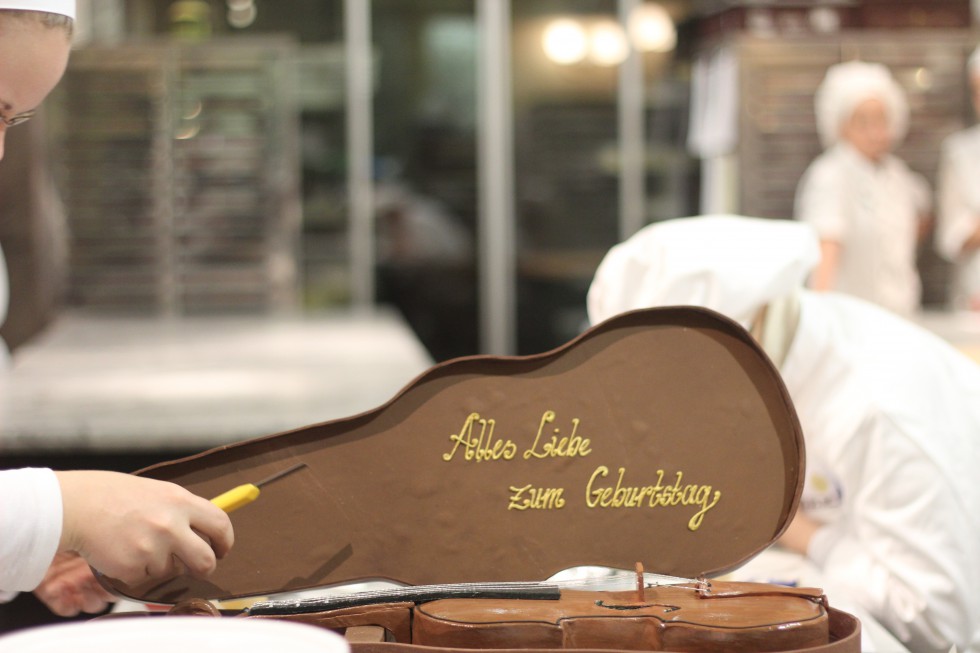 When you pass through the red velvet curtain that stands behind the door, a whole different world is revealed to you. Old wooden floor, royal chandelier, and an addictive flavor of divine chocolate.
Why should you come to Demel?
Demel has everything: a history which goes back to 1888, its downtown location, delicious desserts, and creativity. Here, chocolate is not seen as just candy, but as fine art. Personally, I like to put Demel in my plan because it makes my day. January is not one of my favourite month. Apart from the freezing cold, January means a lot of university exams and many hours spent in front of books. I know, it is exactly as how it sounds: not so pleasant. In days like these, a piece of chocolate speaks directly to my soul. Let me guide you through an extraordinary realm of sweetness through my photos and enjoy without remorses.