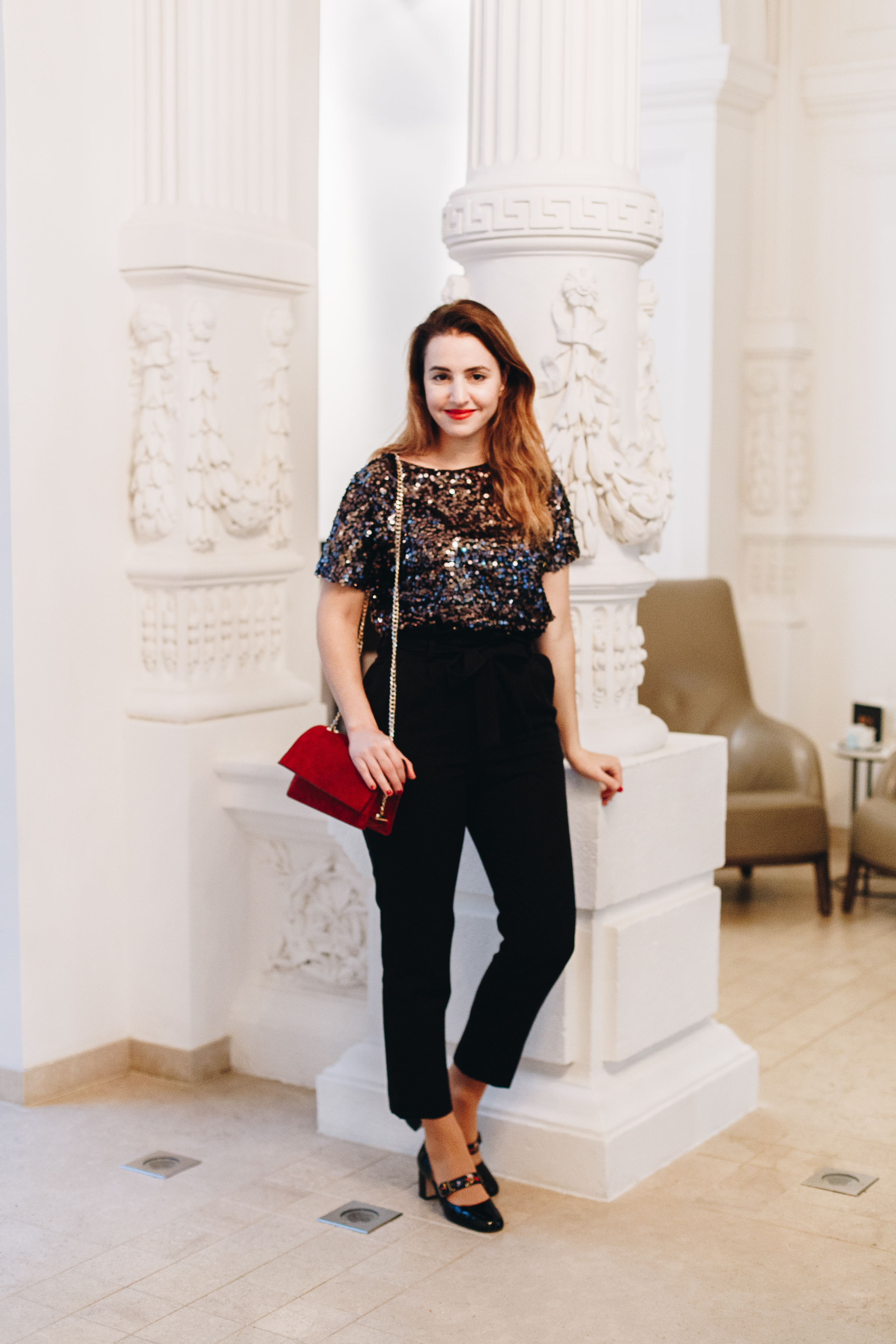 Mary Jane Pumps
Although my favorite season is summer (and that won't change ever) there is a time period during the winter that is simply perfect and this is Christmas time. Despite the cold, you want to go out, meet your friends after work and catch up on news over a punsch (my favourite is the one with the orange flavour) or a Glühwein. Apart from the outdoor activities, my home decoration is turning more Christmassy and friends come to visit and bake some Christmas cookies with me. Cinnamon smell is all over my place.
Christmas markets in Vienna
This year I had many guests from Greece. The photos of this blog post were taken at the lobby of their hotel. I used to pick them up from their hotel everyday and then off to visit the Christmas markets. Christmas markets in Vienna occupy all the most breathtaking squares and offer you the best of the holidays: joyful atmosphere, delicious treats and hot drinks. My Greek guests absolutely loved being there.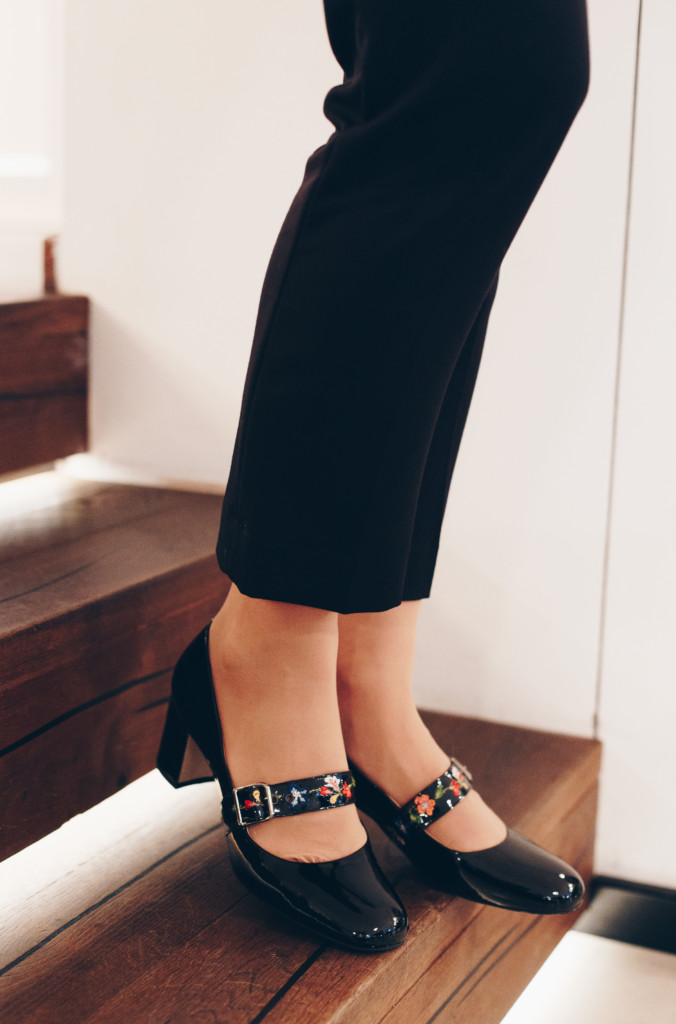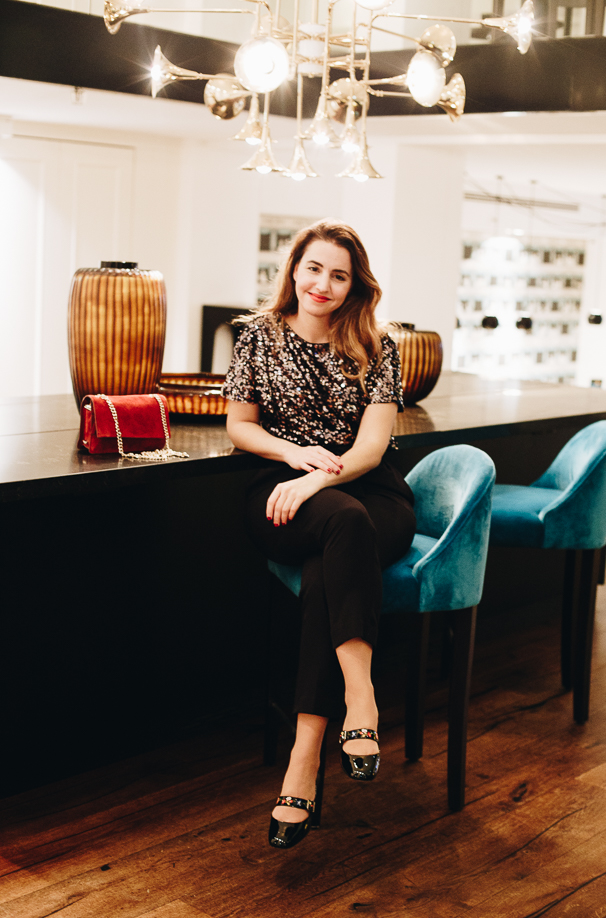 This is the time of the year when even the city dresses up for the occasion. So should we, right? What isn't always easy to achieve in winter is an outfit that is both chic and comfortable at the same time. This holiday season Fragiacomo provided me with a pair of black patent leather Mary Jane pumps from the #EdgyRomance capsule collection. Boots are not the only way to go during the cold months. A comfy pair of pumps with a embroidered floral strap on the front can upgrade your wardrobe and bring a little bit of glitz and glam to your everyday outfit. As for me, whether it was an elegant dinner or just a visit to a Christmas market in Vienna, the Mary Jane pumps accompanied me in various occasions during the festive season and gave the whole ensemble a more playful finishing touch.
This is the last blog post for 2018, my friends. Can you believe it? One more year is over! Was it good for you? I hope so. For me this past year was the best yet because despite the workload and the stress, I get to do what I love. I hope you've also had a wonderful time this season and you're ready to welcome 2019!
In collaboration with Fragiacomo.
Follow me on Instagram!
♥