Our boutique hotel in Paris
Since I have visited Paris several times already, I had the pleasure of staying in many hotels and in many different districts around the city. This time, I had the chance to stay at the Adèle et Jules, a boutique hotel situated in the 9th arrondissement in Paris.
Because I have been traveling so often lately, I have become very picky when it comes to accomodation. With that being said, I was happy to discover one more gem in Paris, that I could comfortably call, my home away from home.
During my stay at the charming Adèle et Jules boutique hotel, I paid attention to each and every detail of the hotel. What I noticed (and loved as well) was their attention to the details.
The colors matched with each other, the quality of the mattress, of the bathrobe and of all the textiles that were selected for use in this charming Parisian boutique hotel. I took some pictures of the interior design so that you can have a look. I hope this can be a helpful tip for your next visit to Paris.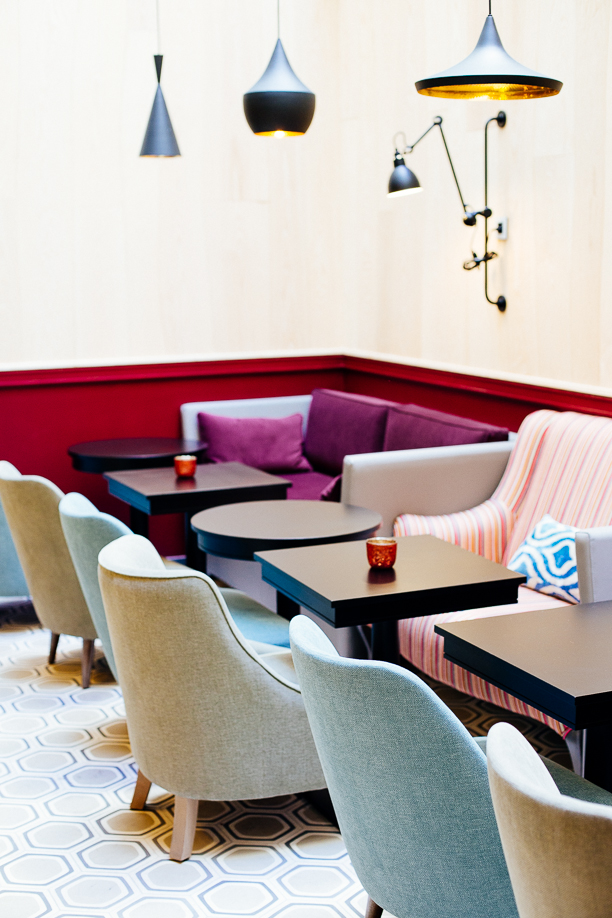 SUPPORT MY WORK!
If you enjoy my content and you'd like to support this channel, so that I will be able to continue offering you that kind of content for free, please consider using the below AFFILIATE LINKS (Booking & Amazon).
If you make a booking with BOOKING.COM with my link or a purchase on AMAZON.COM with my link, I earn a small commission at NO additional cost to you.
Click here for Booking.com
Click here for Amazon.com
Thank you from the bottom of my heart for using my affiliate links! Helps a lot!
Apart from the interion design, I also loved that there was an ATM right next to the corner of the hotel (important when in need of cash). In addition, the hotel is only a few minutes walk from the metro station Grands Boulevards.
Generally, I do love small boutique hotels. The private atmosphere, the laid-back feel, and the peace that they can offer you are experiences to be enjoyed.
The Adèle et Jules hotel is for those who are looking for a new, modern, clean and centrally situated boutique hotel in a nice neighborhood of Paris and for those who love clever and positive decor. I will definitely come back to Adèle et Jules, our boutique hotel in Paris.
♥

*Disclaimer: My stay at Adele et Jules was hosted. However, all words, comments and thoughts in this post are my own. This blog post contains affiliate links.  I get a commission if you make a purchase through the links which comes at no cost to you. Thank you from the bottom of my heart for using my links.