National Museum of Qatar: A photographer's diary
The National Museum of Qatar is more than just a history collection; it's a stunning piece of art itself. Designed by the famous architect Jean Nouvel, the museum's architecture is inspired by the desert rose, a crystal-like formation found in dry regions. Nouvel's vision beautifully combines tradition and modernity, with the building's interlocking discs resembling the organic beauty of the desert rose.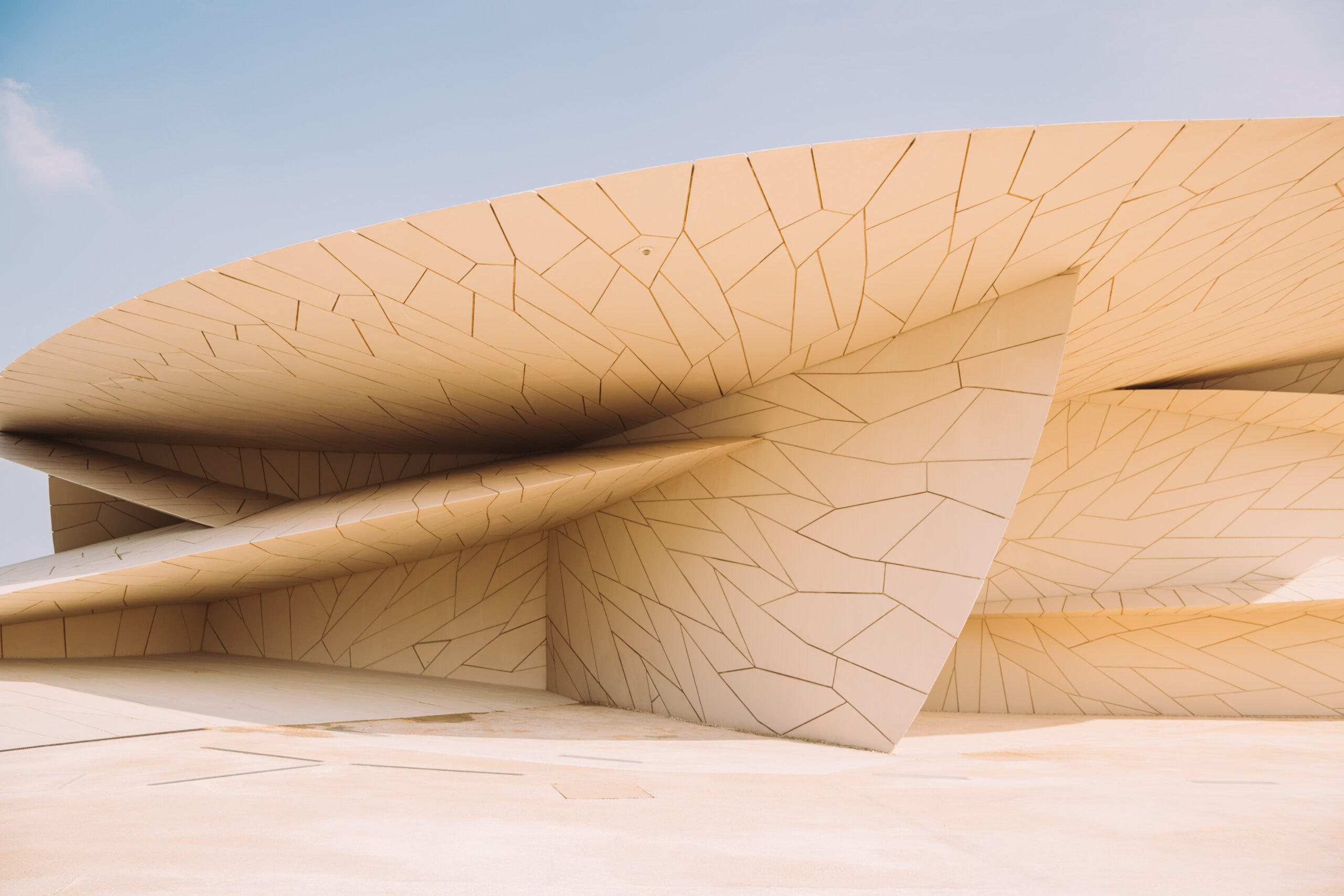 National Museum of Qatar: A photographer's diary
Inspiration from Nature: The Desert Rose
The museum's design mirrors Qatar's dedication to preserving its heritage while embracing innovation. Nouvel's use of geometric patterns, advanced materials, and sustainable design makes the National Museum of Qatar a worldwide architectural symbol.
Nouvel's design, inspired by the delicate desert rose, transforms the museum into a spellbinding oasis of culture and innovation. The interlocking discs mirror nature's organic beauty, creating a mesmerizing dance of form and function.
Stay connected with me and my adventures by following me on Instagram!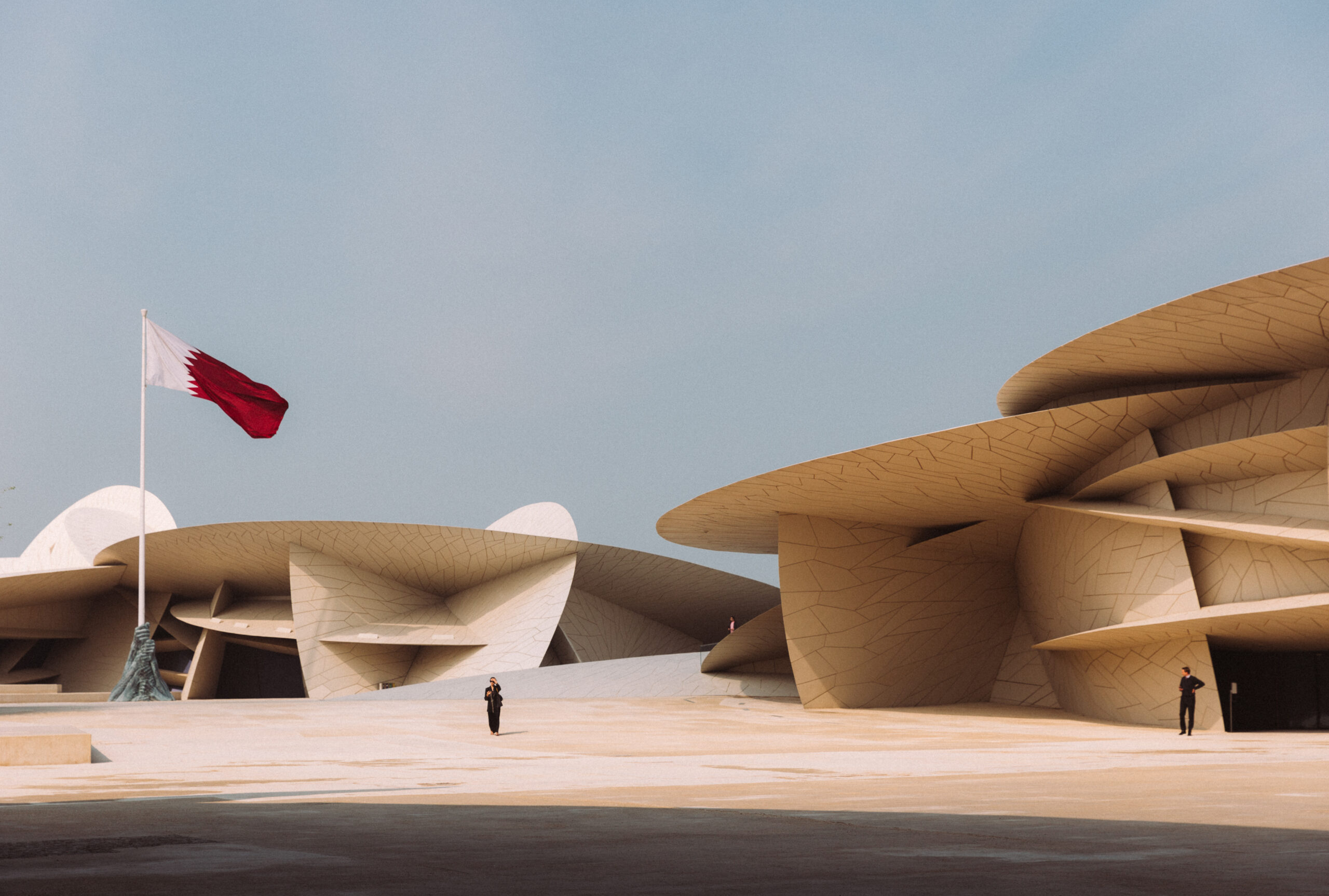 A Journey Through Time: Past, Present, and Future
National Museum of Qatar: A photographer's diary
Immerse yourself in the heart of Qatar's past, present, and future. The National Museum is not just a place; it's a magical journey that leaves you in awe of the harmonious blend of heritage and progress, a testament to the captivating spirit of this dynamic nation.
Step into the enchanting realm of the National Museum of Qatar, a true marvel crafted by the visionary architect Jean Nouvel. Behold the magic of this place as it seamlessly weaves together the rich tapestry of tradition and the awe-inspiring possibilities of modernity.
As you wander through the museum, each corner reveals a story, a piece of Qatar's captivating narrative. The geometric patterns, the innovative use of materials, and the commitment to sustainable design principles add layers of wonder to this architectural gem.
Don't miss out on exclusive behind-the-scenes photos and videos, follow me on Instagram!
National Museum of Qatar: A photographer's diary! Essential Tips for an Unforgettable Visit
To ensure that your visit is nothing short of unforgettable, I've curated a list of essential tips and insights. From navigating the exhibits to embracing the cultural nuances, this guide will help you make the most of your time at the National Museum of Qatar.
Plan Ahead: Before you embark on your journey, check the museum's official website for any special exhibitions, events, or guided tours. Familiarize yourself with the museum layout to make the most efficient use of your time.
If you love travelling, make sure to follow me on Instagram for more.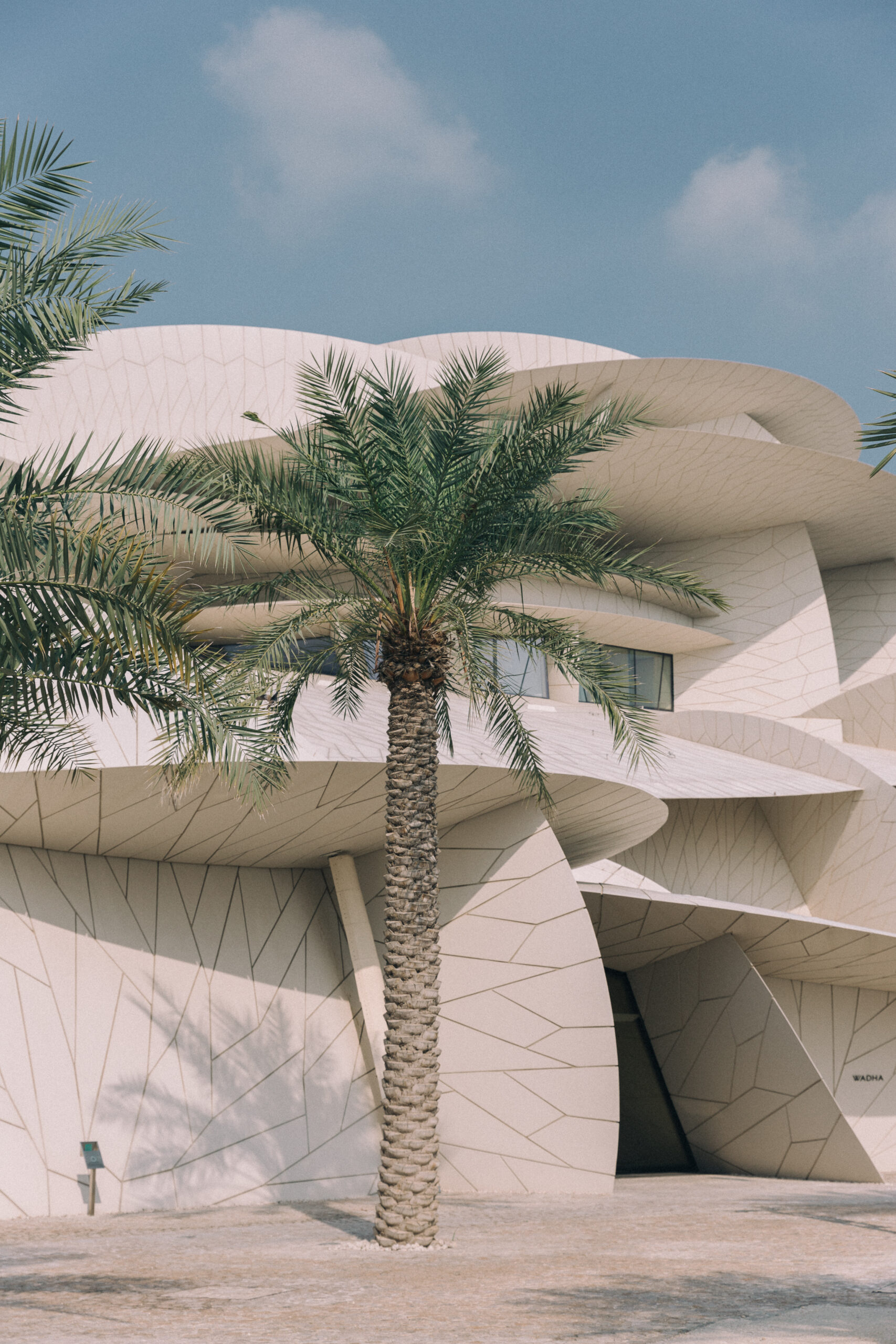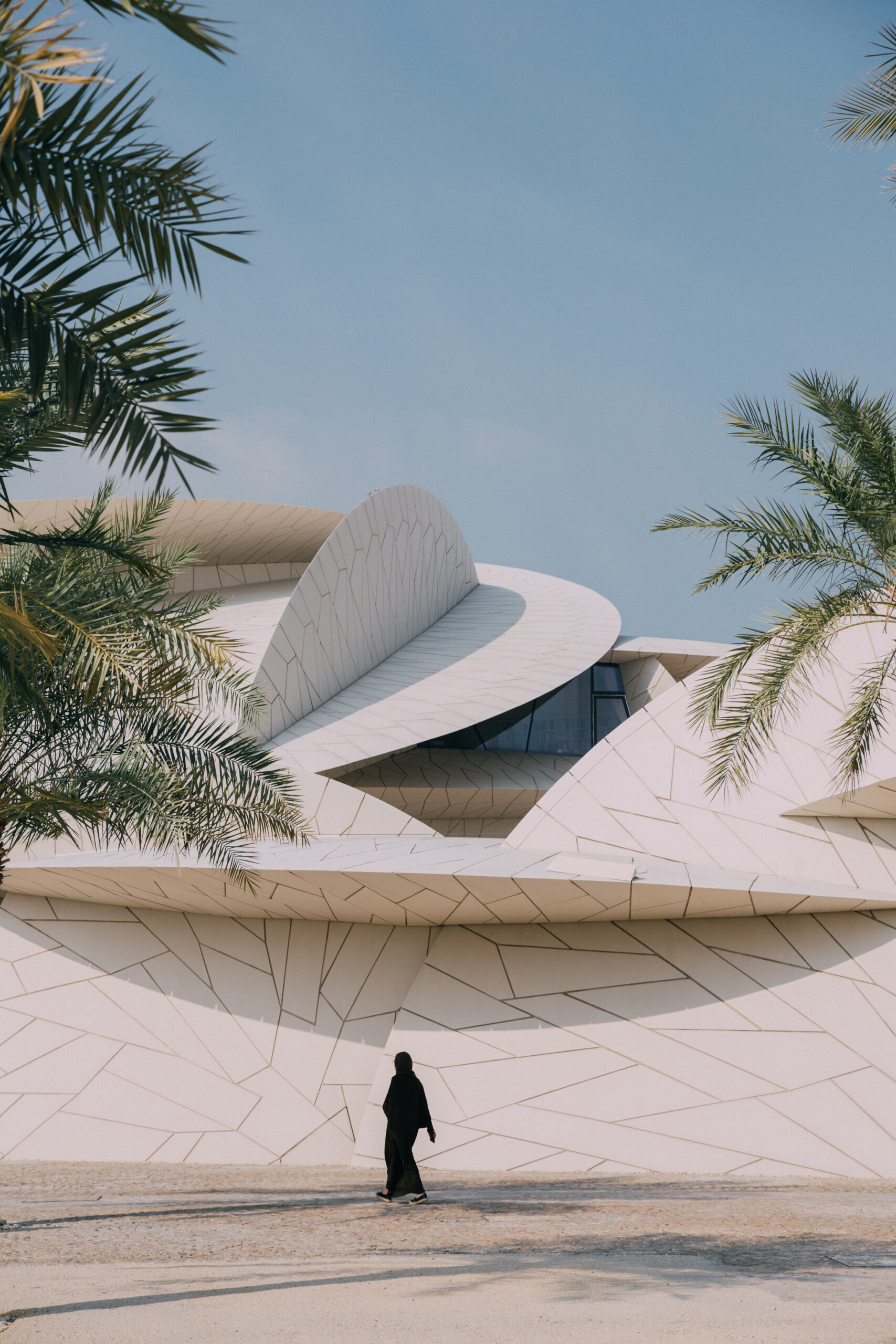 Making the Most of Your Museum Experience
Timing is Everything: Visit during weekdays or non-peak hours to avoid crowds and have a more intimate experience with the exhibits. Aim to visit in the morning to take advantage of better lighting conditions for photography.
Join my Instagram community and stay updated on my latest posts by following me!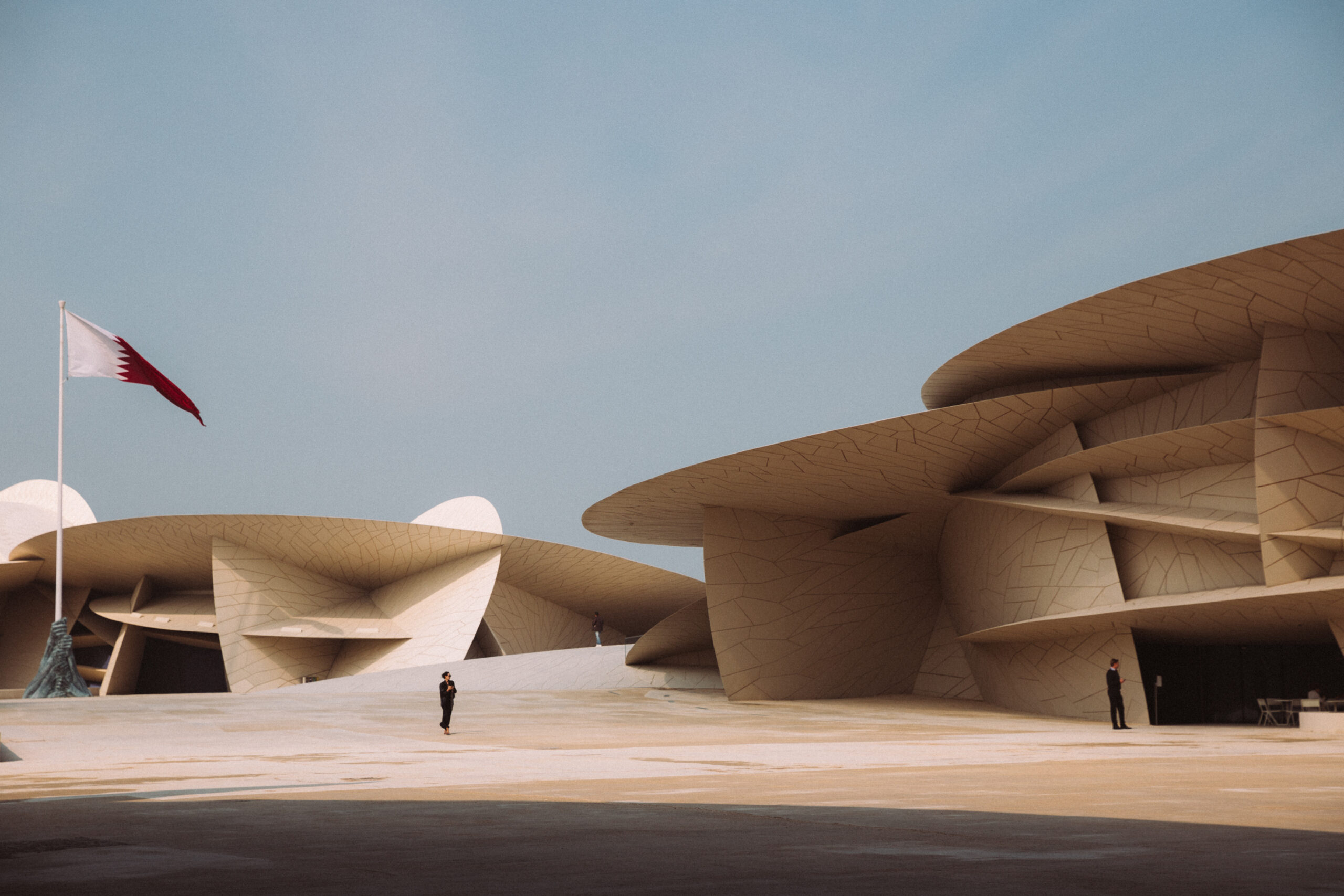 Interactive Exhibits and Guided Tours

Guided Tours: Consider joining a guided tour to gain deeper insights into the exhibits and the history of Qatar. Engaging with knowledgeable guides can bring the artifacts to life, providing context and stories that enhance your understanding.

Embrace Interactive Exhibits: Don't shy away from interactive displays. Touchscreens, virtual reality, and multimedia installations offer immersive experiences that complement traditional exhibits. Be open to interactive activities, especially if you're visiting with children. It can make the visit more engaging and educational.

Don't forget to follow me on Instagram for daily inspiration and motivation!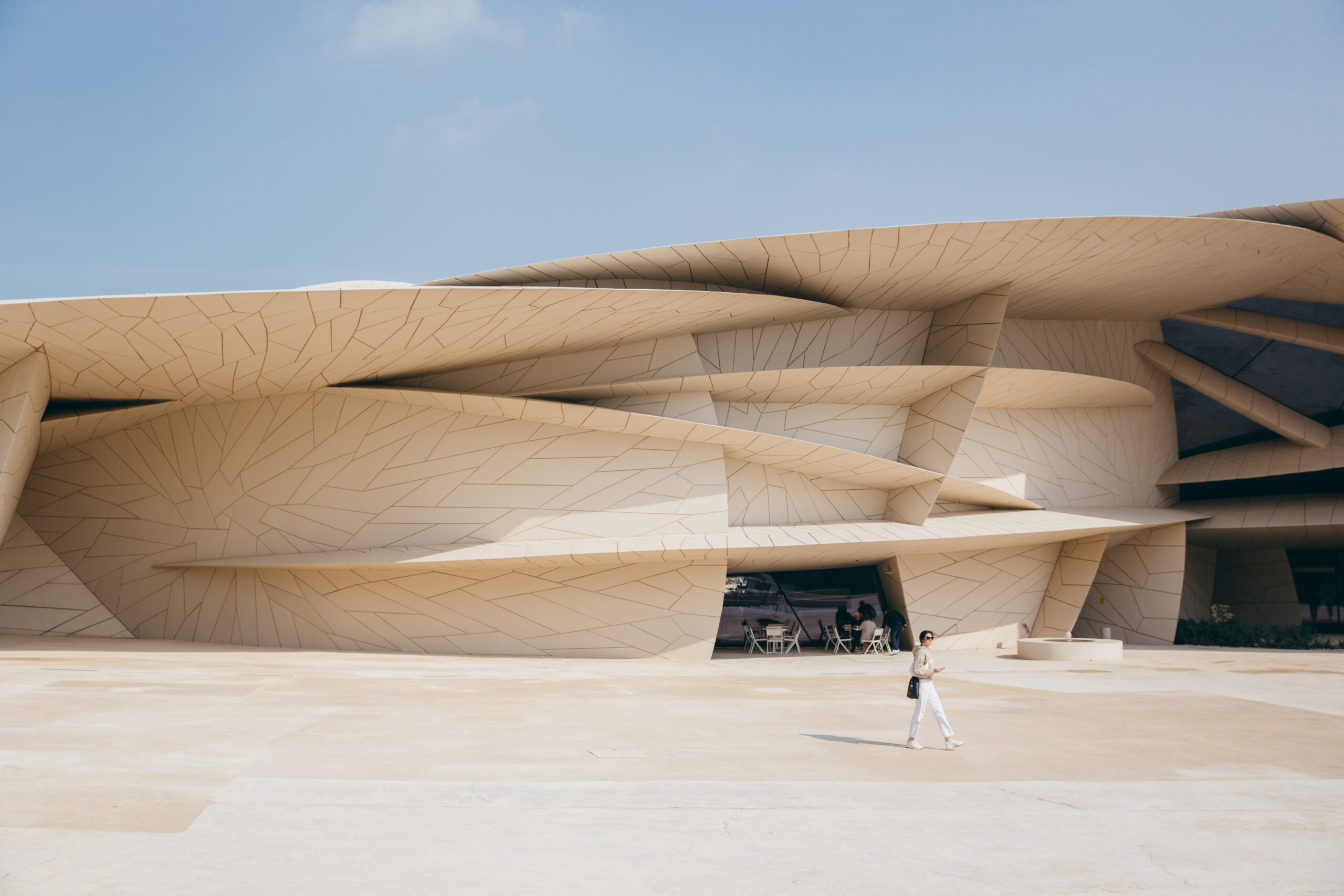 Cultural Etiquette and Respectful Exploration
Cultural Etiquette: Respect the cultural norms and dress modestly out of consideration for the local customs. Remember that photography may be restricted in certain areas. Always check for signage or ask the staff for guidance.
Take Your Time: The National Museum of Qatar is a treasure trove of history. Allow ample time to explore each gallery thoroughly. Pause, reflect, and absorb the beauty of the architecture and the significance of the exhibits.
Want to see more of my travel photos? Follow me on Instagram!
Souvenirs and Culinary Delights
Souvenirs and Mementos: Visit the museum gift shop for unique souvenirs and mementos. Support local artisans and take home a piece of Qatar's culture. Consider purchasing a catalog or book about the museum's collections to continue your exploration after leaving.
Dining Experience: Treat yourself to a culinary journey at the museum's restaurant. Enjoy traditional Qatari cuisine or indulge in international flavors in a culturally rich setting. Make reservations in advance, especially during peak hours.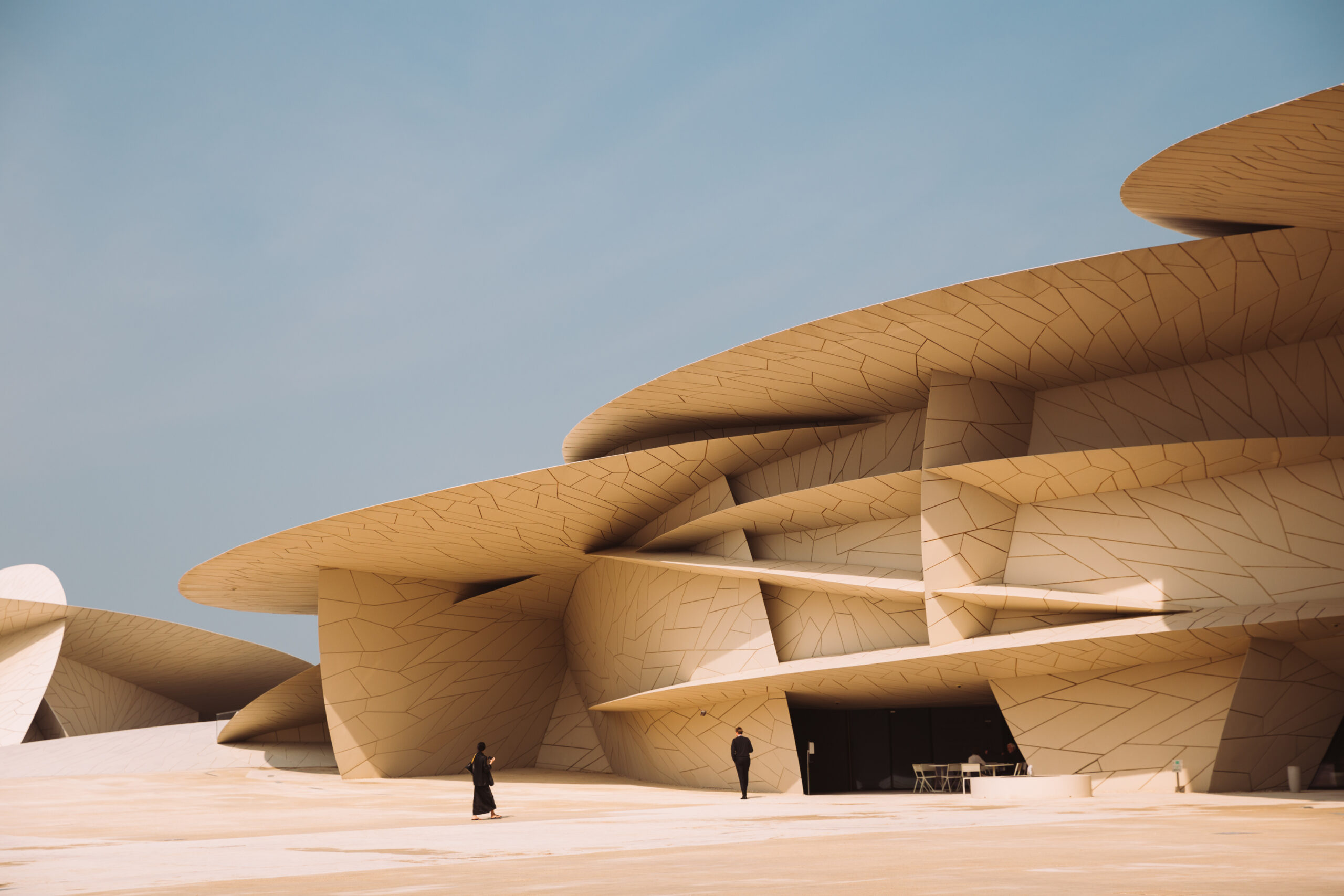 Reflect and Share: What Resonated Most with You?
Engage on Social Media: Share your experience on social media using the museum's official hashtag. Connect with other visitors and perhaps discover hidden gems or unique perspectives.
Reflect on your visit. What resonated with you the most? Share your thoughts with friends and family, fostering a greater appreciation for cultural diversity.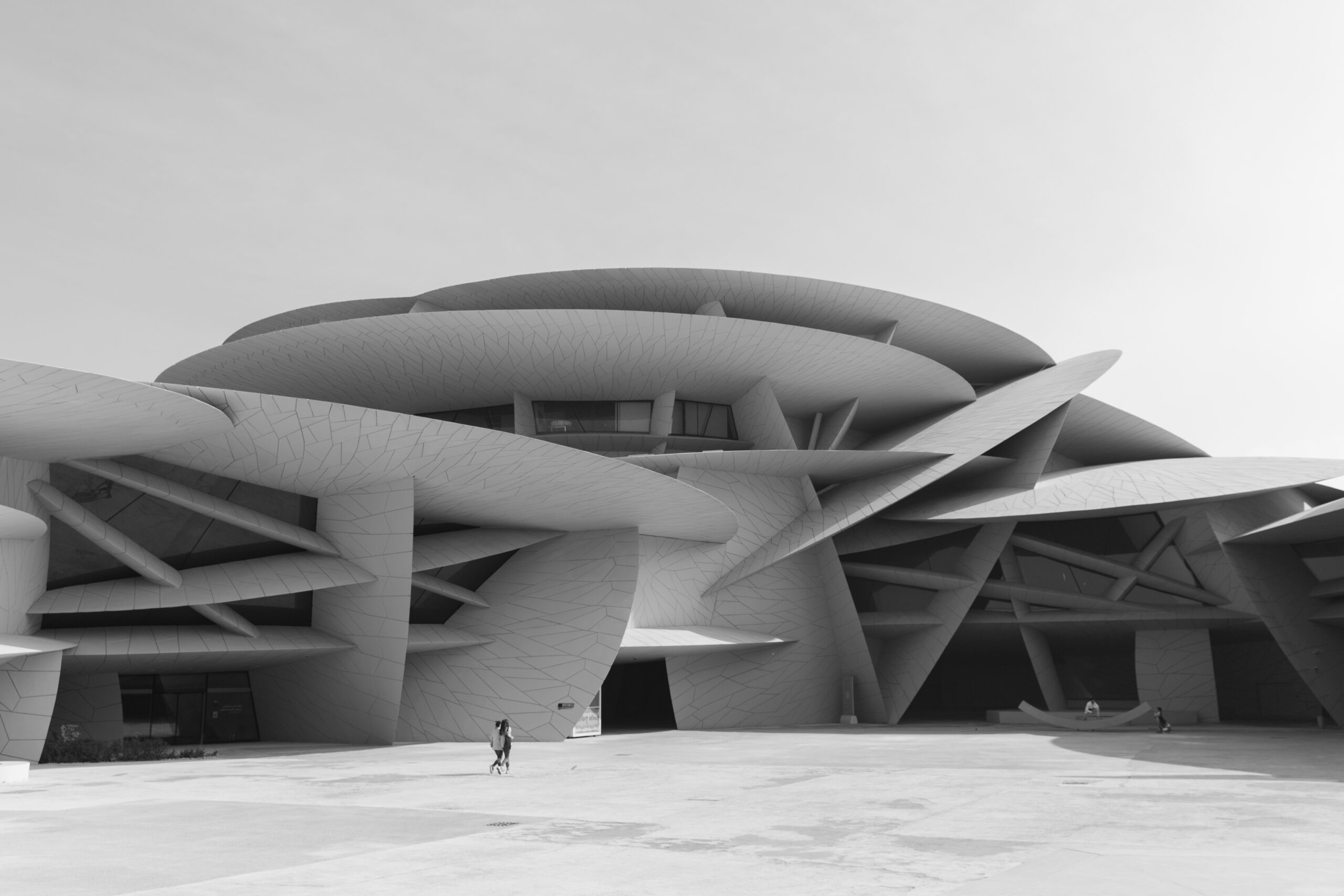 Conclusion: A Captivating Experience
A trip to the National Museum of Qatar offers a captivating experience that goes beyond time. Immerse yourself in Qatar's story, admire its architectural brilliance, and leave with a deeper understanding of this dynamic nation's past, present, and future.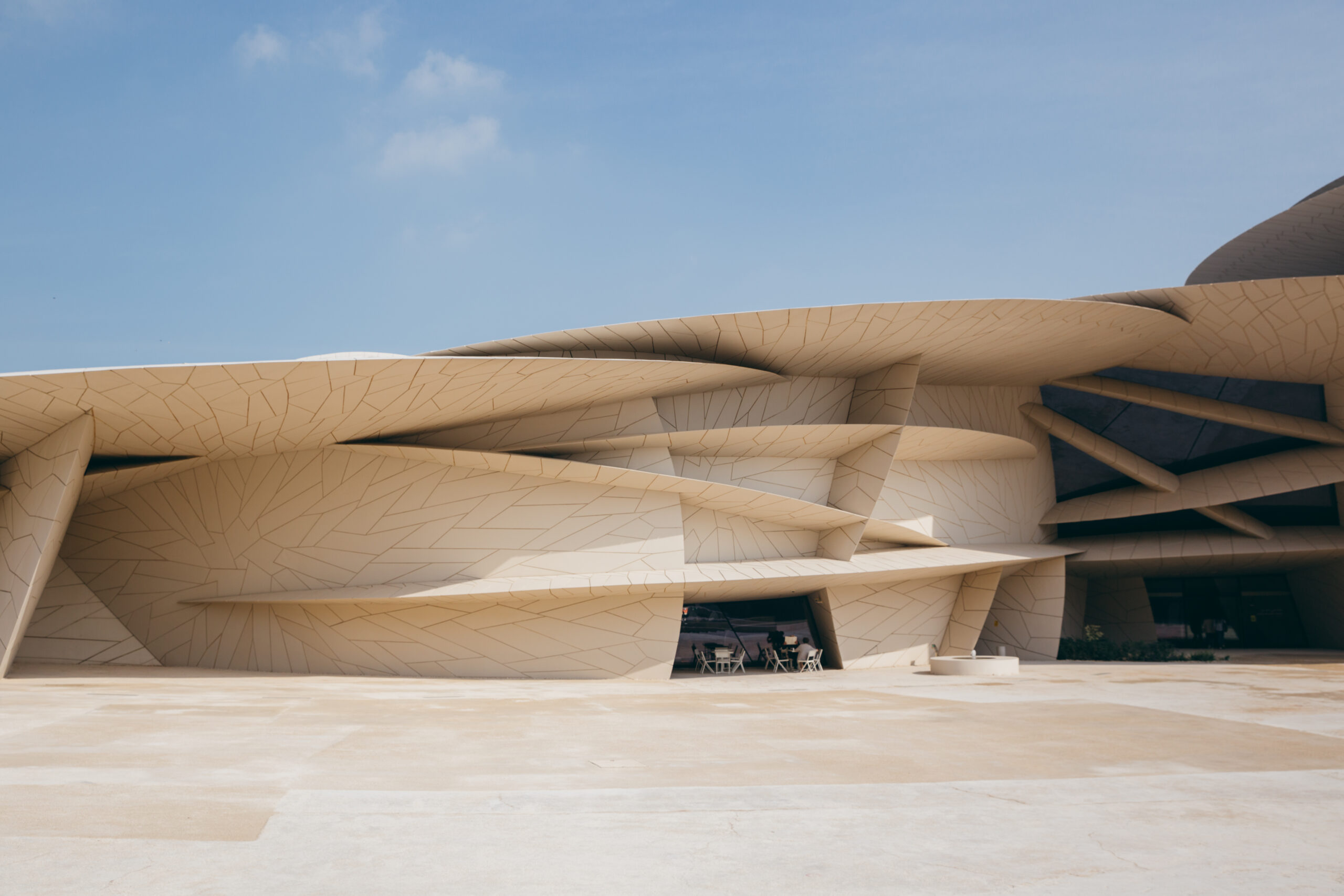 SUPPORT MY WORK
If you have found this article useful and if you enjoy my content and you'd like to support this channel, so that I will be able to continue offering you that kind of content for free, please consider using my AFFILIATE LINK on Booking. When you make a booking with BOOKING.COM using my link, I earn a small commission at NO additional cost to you. Thank you from the bottom of my heart for using my affiliate link!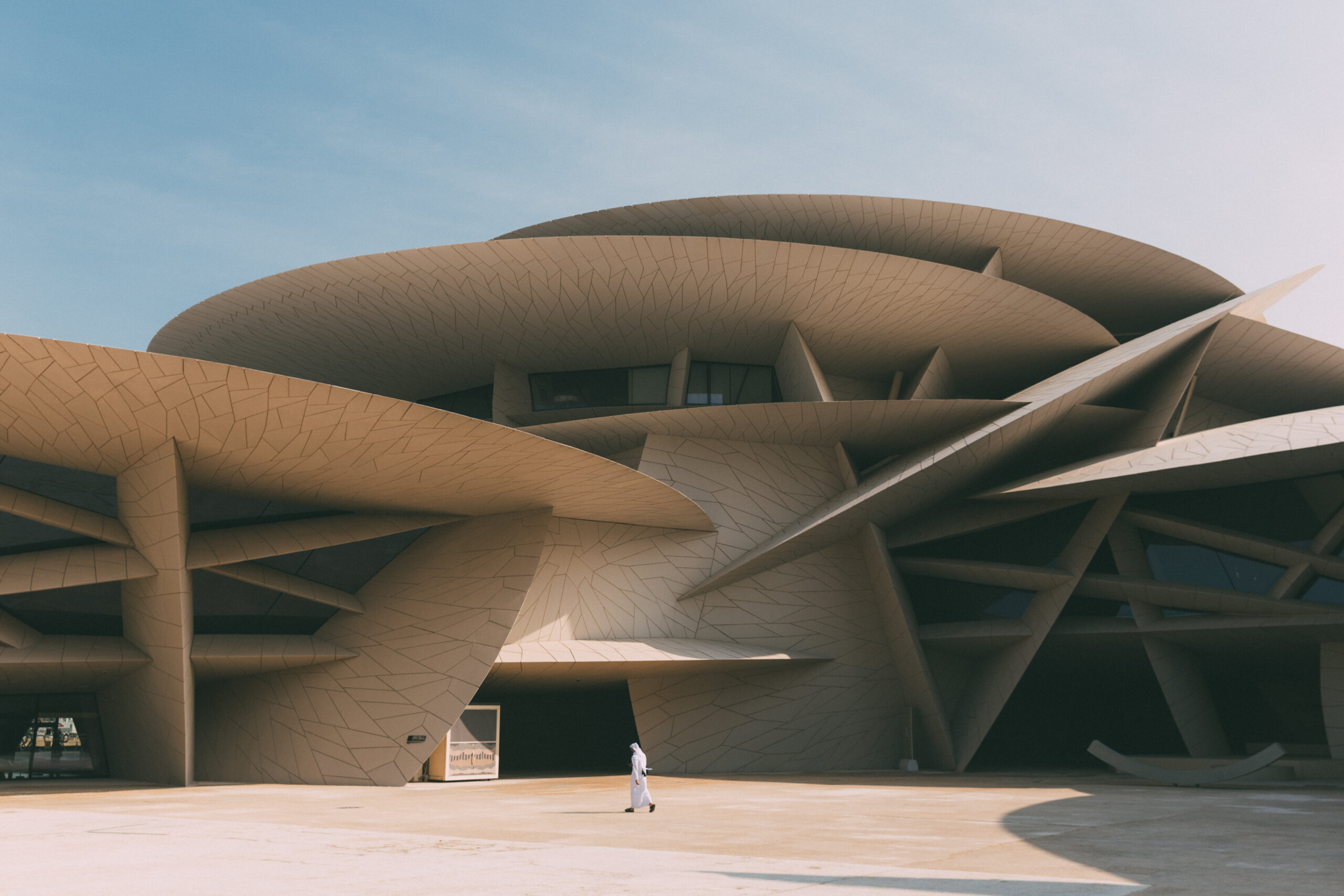 Alternatively, if you enjoy my travel stories, tips and photography, you can say Thank you by offering me a 'virtual' coffee here.
In case you'd like to book me as your photographer in Vienna, you can find more info here. Please have a look at my portfolio, if you'd like to know more about my photography work.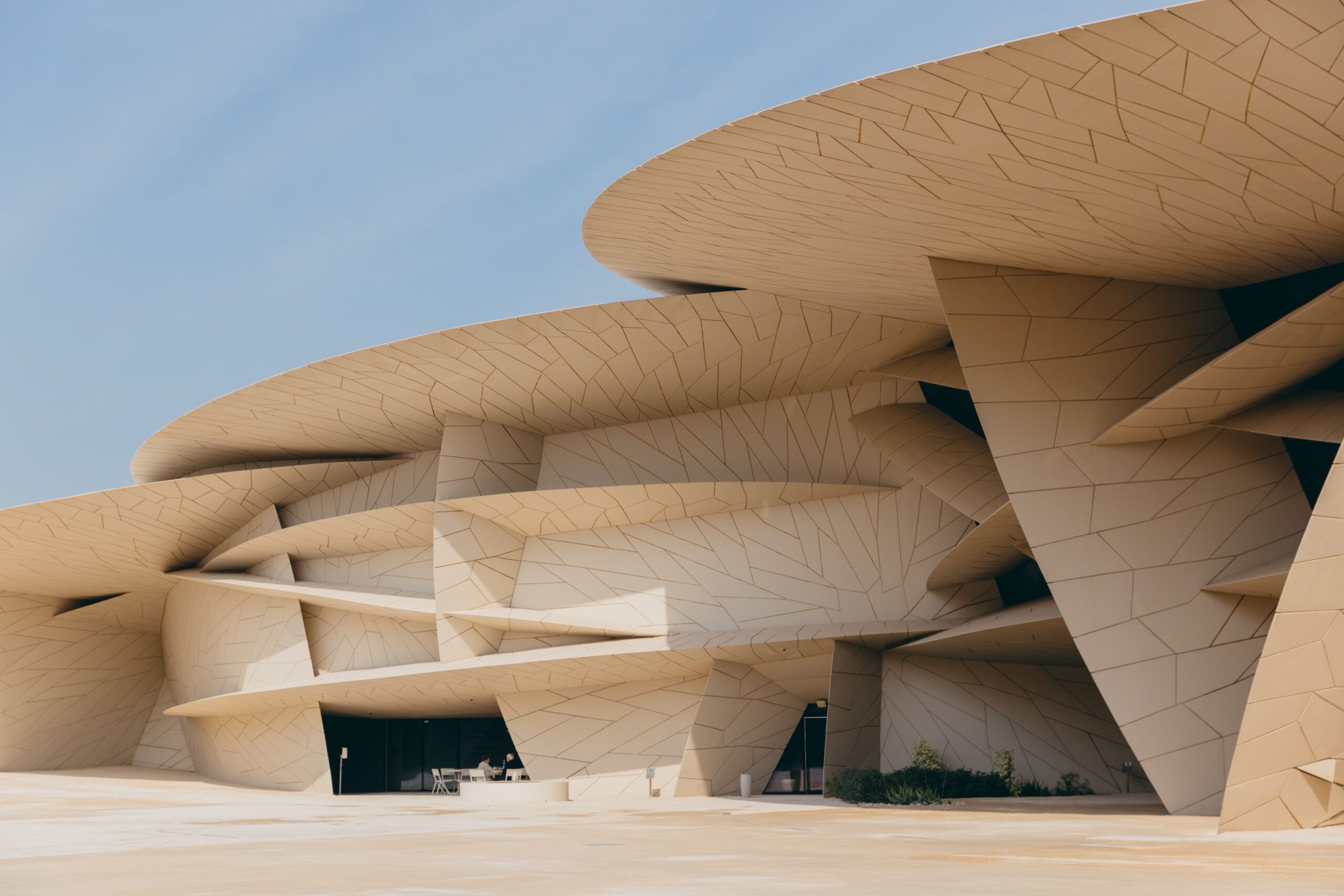 Please take a moment to share this blog post with your friends and family on your Facebook profile. They might also be looking for inspiring travel stories and exceptional travel photography. Sharing is caring.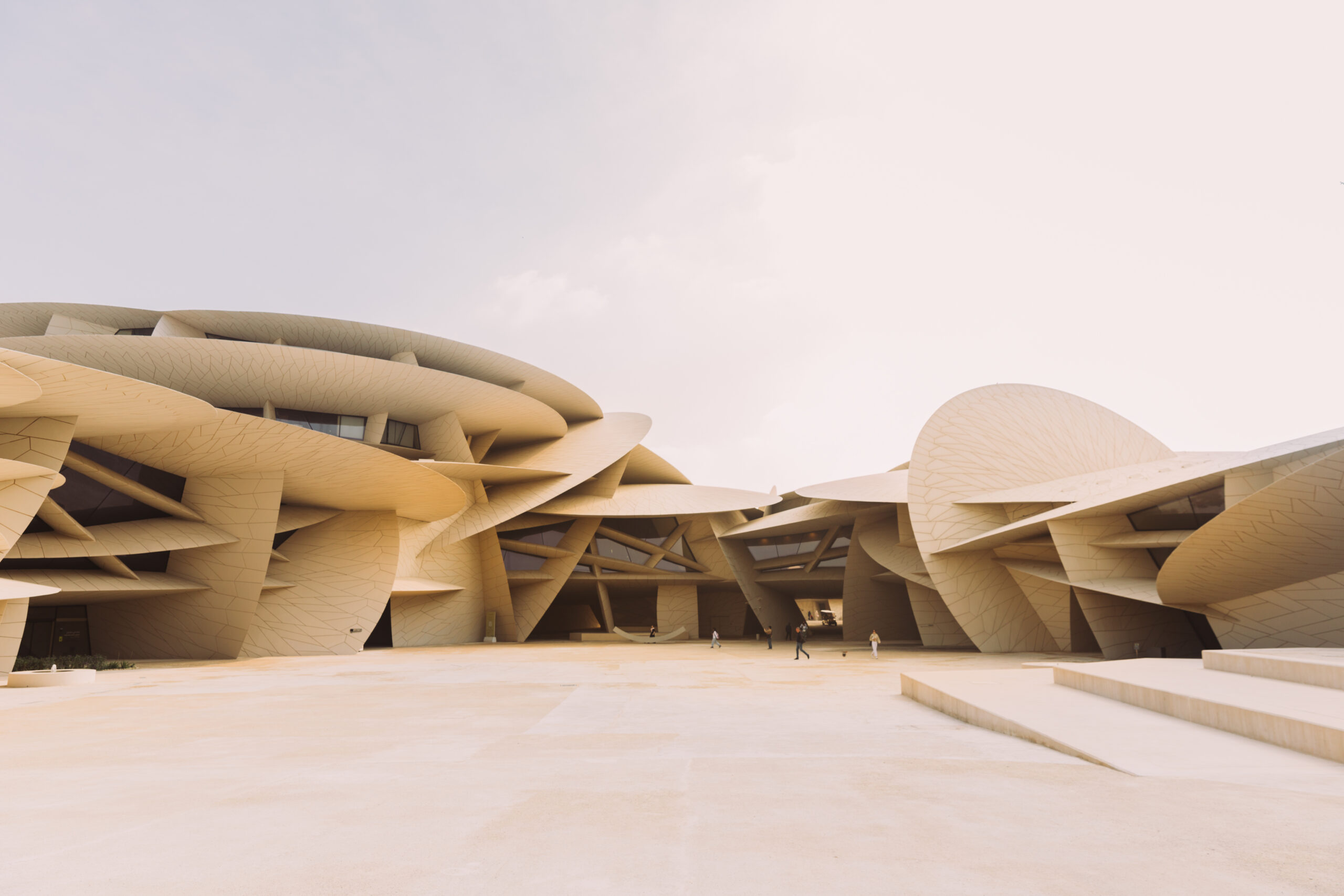 Disclaimer: This blog post is NOT sponsored. It contains affiliate links. I get a commission if you make a purchase through the links which comes at no cost to you. Thank you from the bottom of my heart for using my links. All photos are taken and edited by me.
WHERE TO NEXT? Discover more of my Qatar Travel Guides!
10 days in Doha, what to see, do and eat
Follow me on Instagram for more
♥