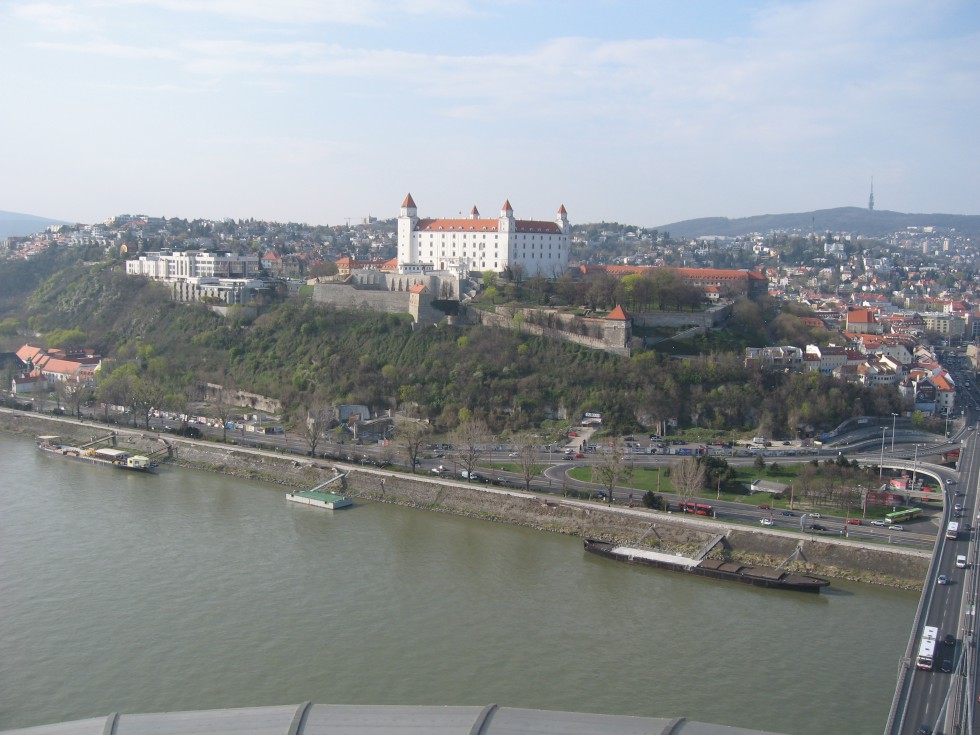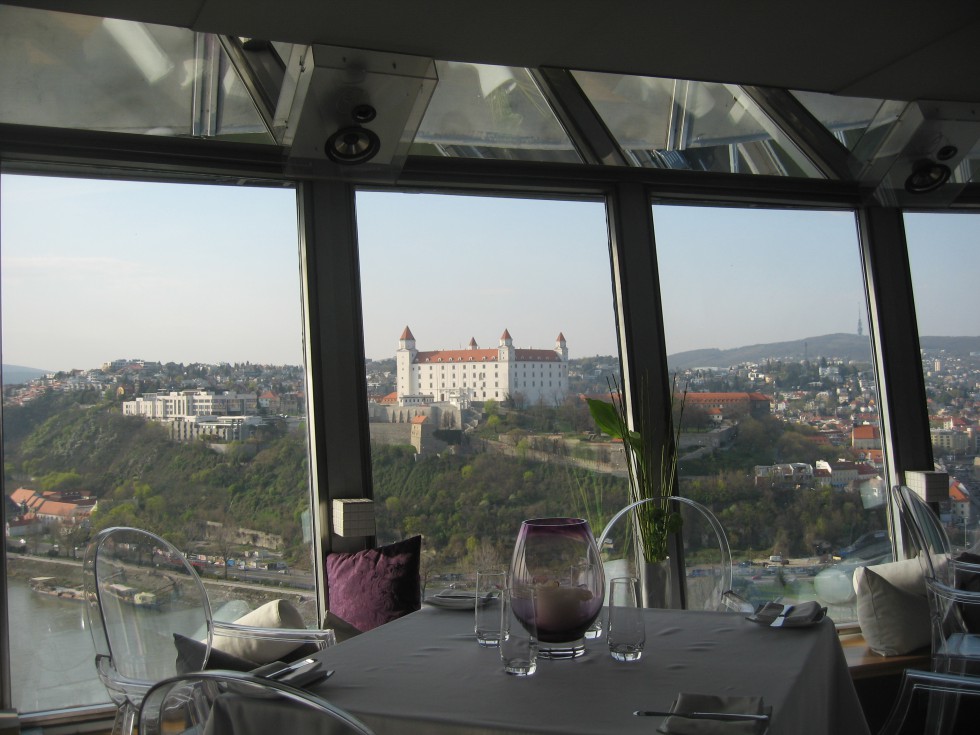 What I like most in Vienna is that it is situated in the heart of Europe, which means that you can easily reach other countries by car for a weekend excursion. Munich, Venice, Budapest, and of course Bratislava first come to my mind.
Did you know that the capital of Slovakia and the capital of Austria are the closest capitals in Europe? There are no other capitals in Europe which are as close to each other like Vienna and Bratislava. 50 minutes by car and you are in another country, where people speak another language.
So my dear friends, these are the things that I especially like in Bratislava:
1.    The city center with its Old Town Hall and Opera & Ballet House is small, picturesque, and easy to get around.
2.    Love for the Bratislava airport and its Ryanair flight connections to London, Rome, and Paris!
3.    All my love to the Lemontree & Sky Bar Restaurant. You can have an amazing dinner with the view of the illuminated castle of Bratislava.
4.    A smoothie and chocolate cake at the observation deck on top of the Novy Most Bridge with stunning views of the city.
5.    Walking on the banks of the Danube River and meeting friends over a cup of tea.
6.    Greentree Cafe in Bratislava's downtown. Bring your book, order a cheese cake, and relax!
7.    Taking pictures of the funny quirky statues around the old town such as Cumil, Napoleon's Army Soldier, Hans Christian Andersen, and Paparazzi.
Ďakujem
"To travel is very useful, it makes the imagination work, the rest is just delusion and pain. Our journey is entirely imaginary, which is its strength." Journey to the End of Night, Louis-Ferdinand Céline.