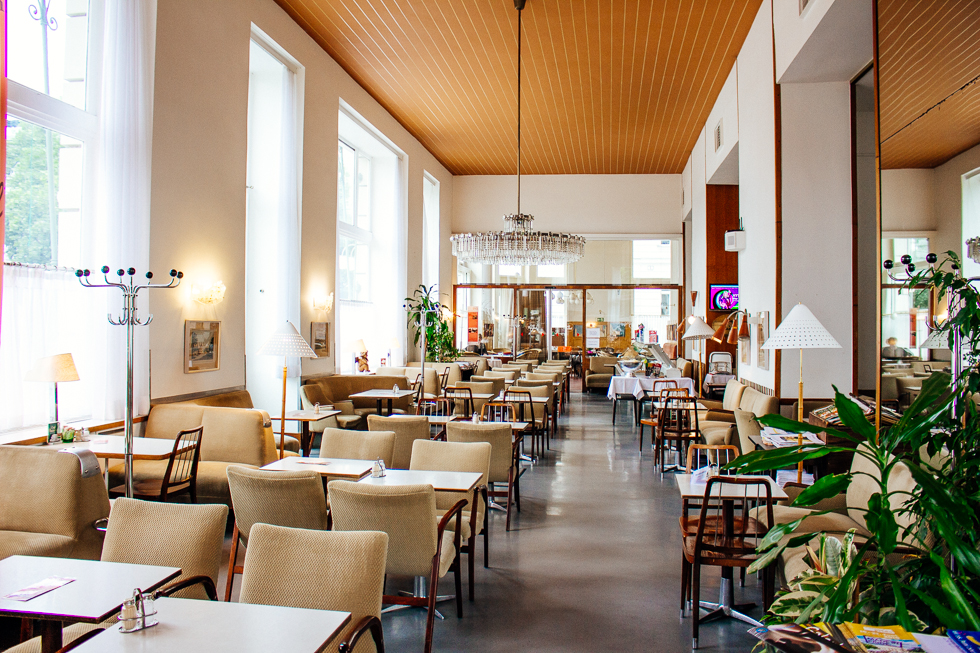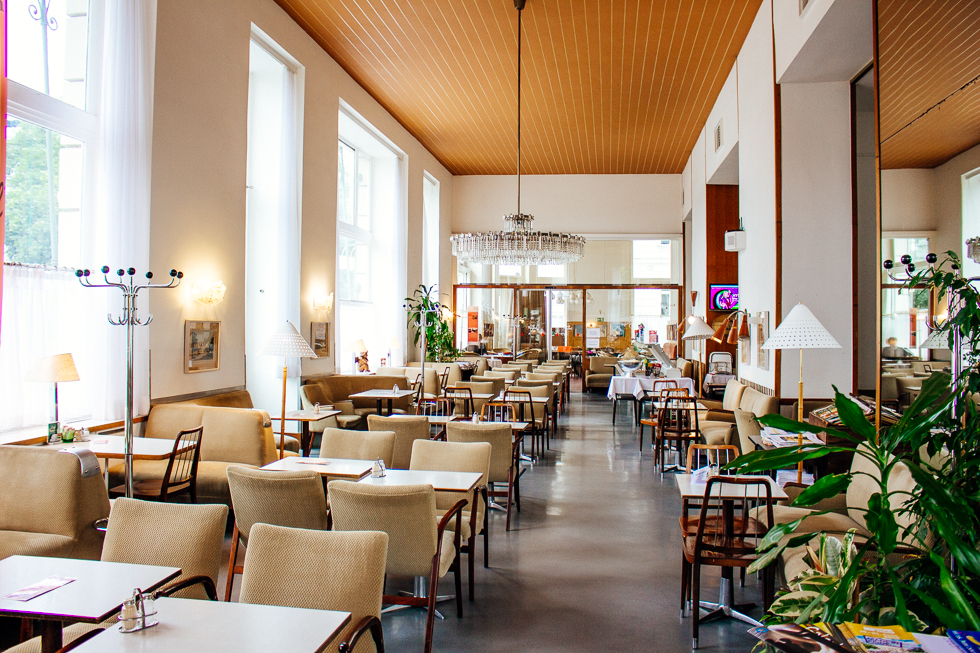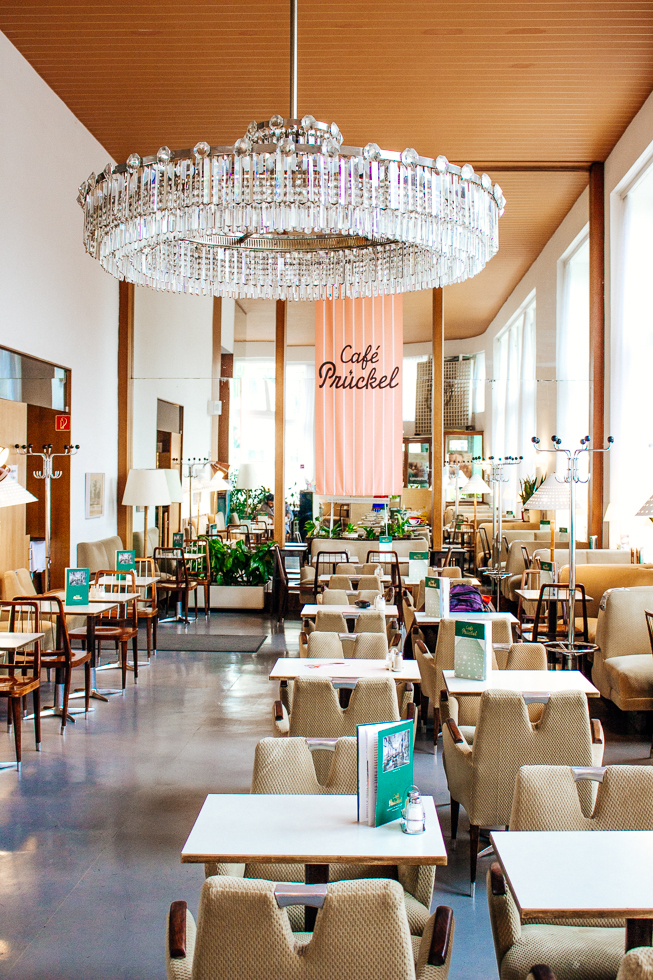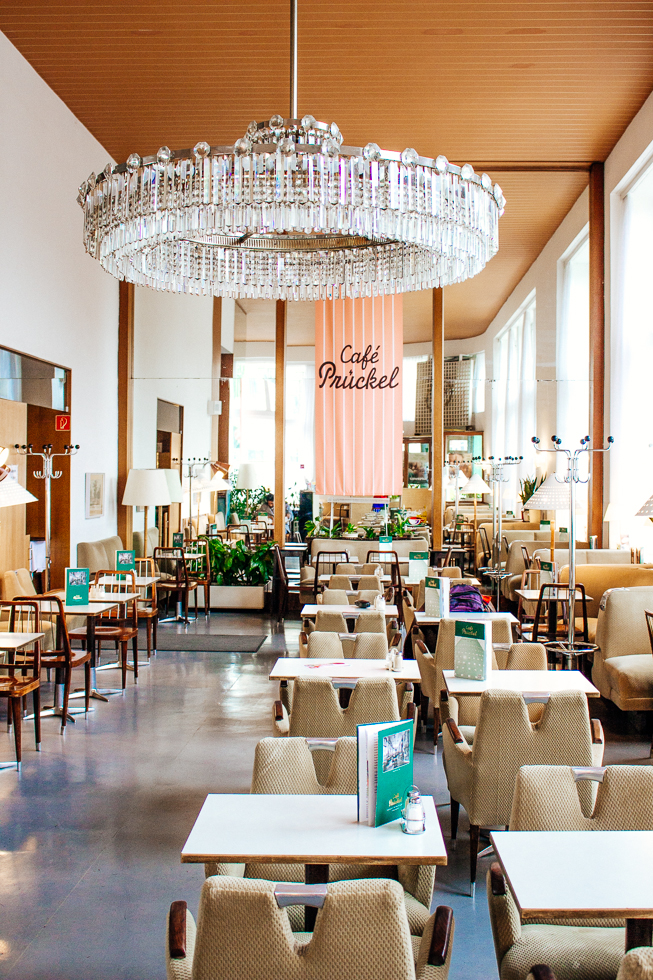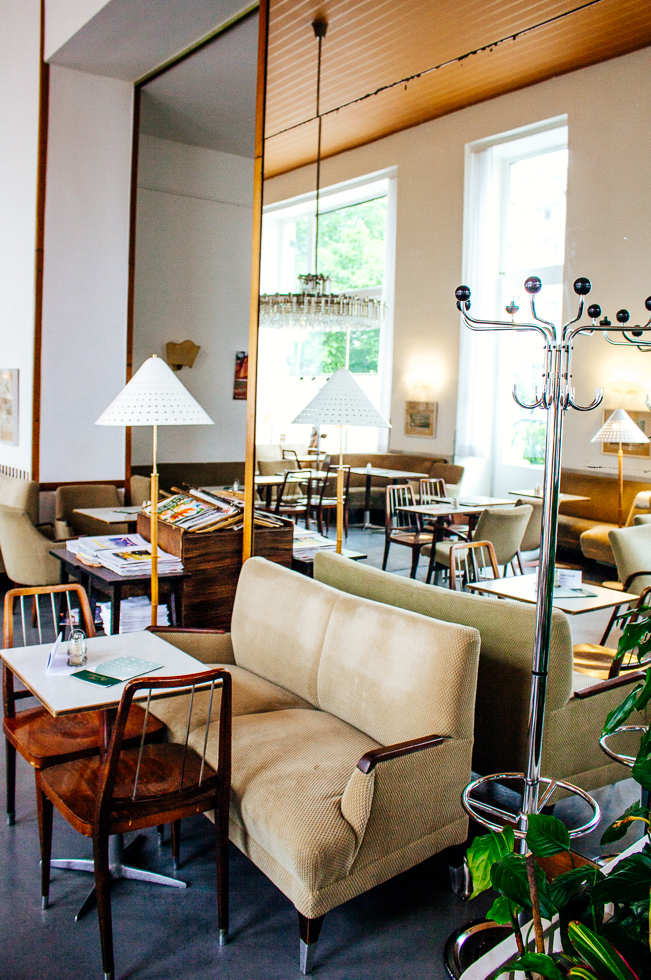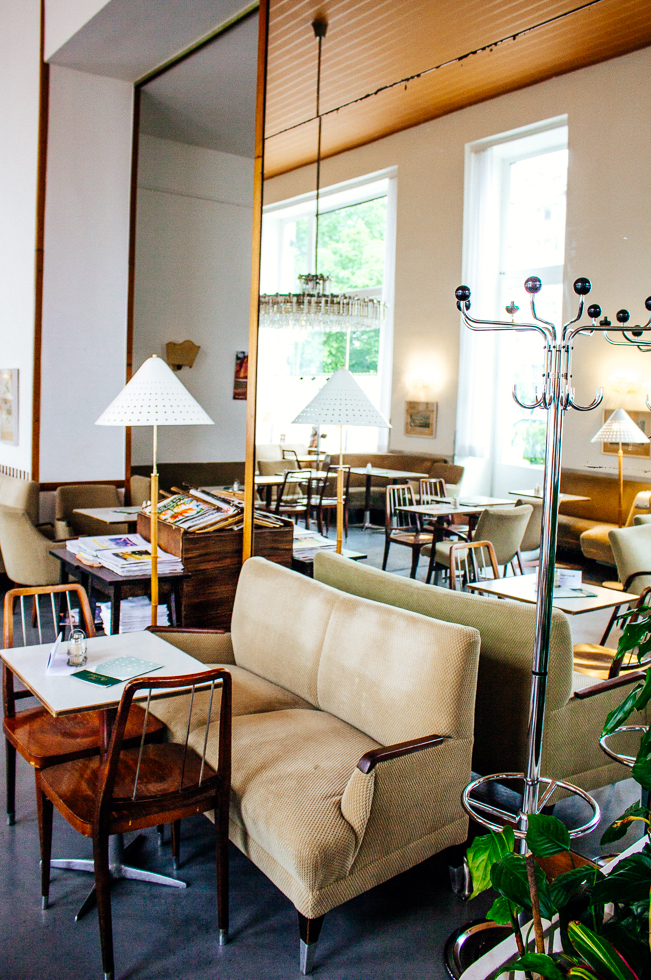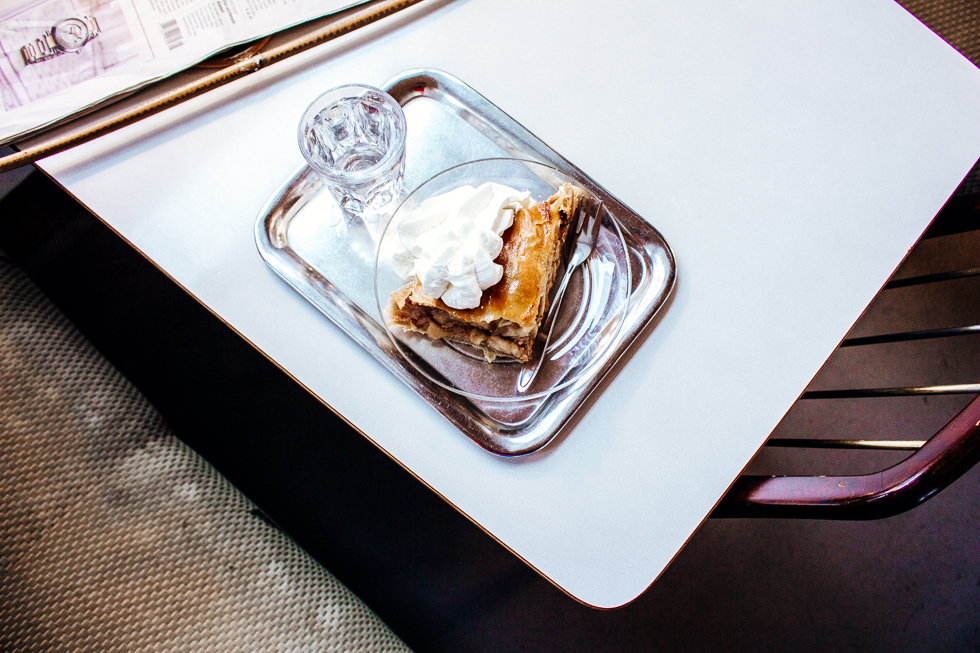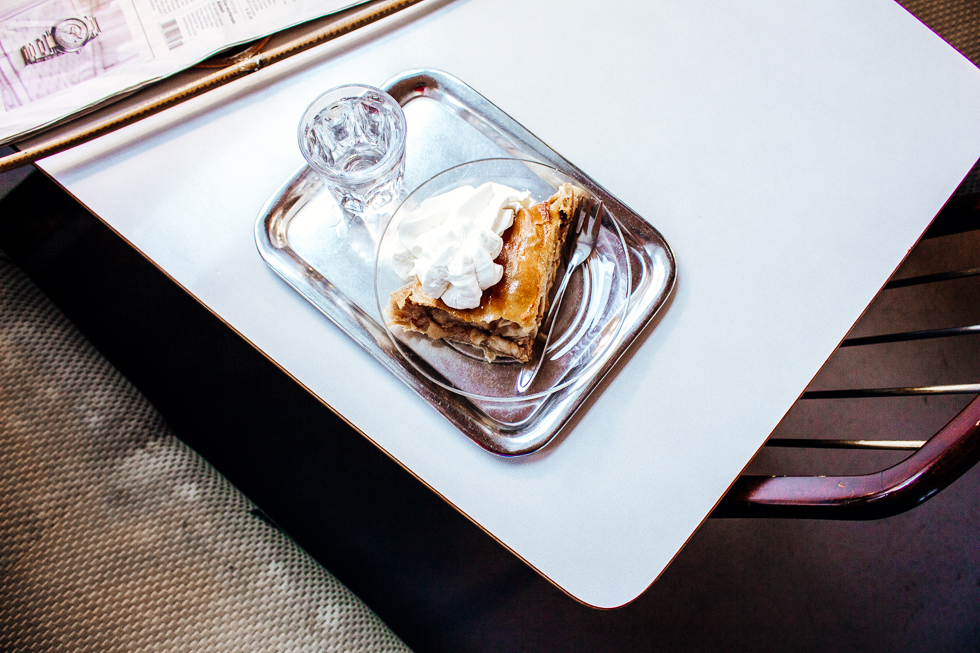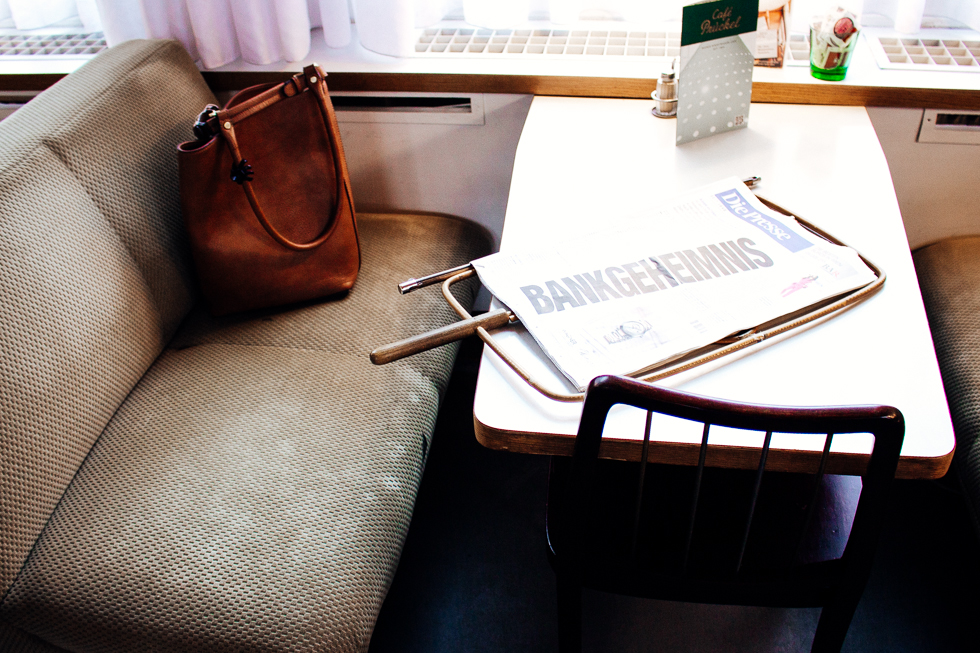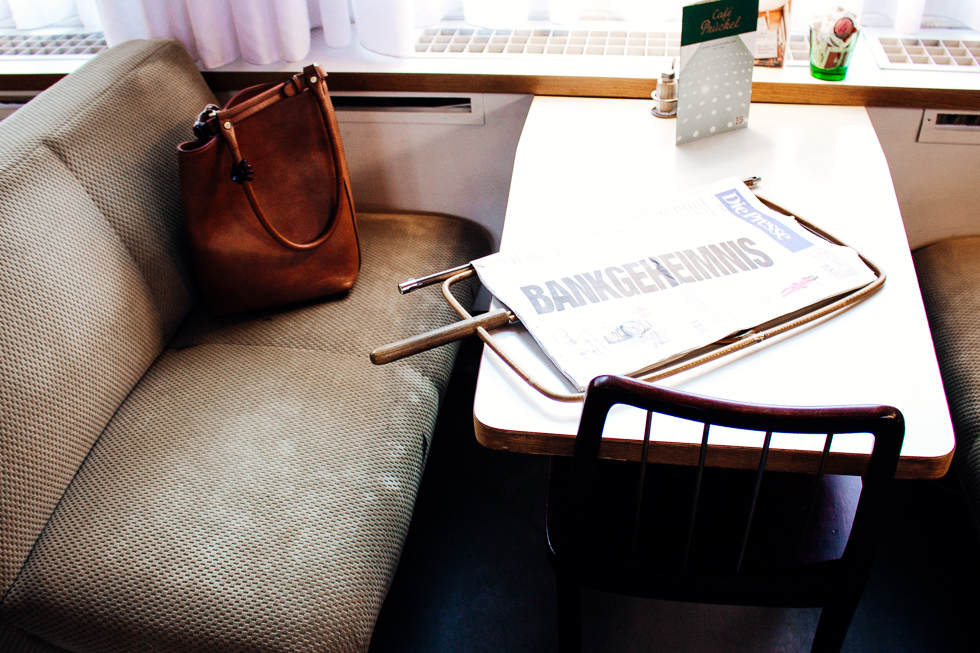 The appointment at Café Prückel was at 12.00. I was a bit late and my friend who arrived earlier told me that the place was full. It was not the first time that I visited Café Prückel but this time we were a bit disappointed. We ordered one "Wiener Frühstück", meatballs with salad, two macarons, one meringue with whipping cream, and one apple strudel with vanilla sauce.
The "Wiener Frühstück" was basic, nothing exceptional and the macarons costed 4.60, which is too expensive for two small macarons. The only thing I liked was the apple strudel. Except the food, they brought a dirty tablecloth with hair on it. I guess it was just an exception but we asked them to take it away. As for the decoration, of the whole deco, I like the chandelier the most. Besides, Café Prückel is divided to two rooms: one for smokers and the other for non smokers.
So, this was our experience at Café Prückel. I think that they should be more careful and I am sure they can do better. It worth a visit if you are around the area but you shouldn't go with big expectations or you never know, you might like it more than we did. Peoples' tastes differ.