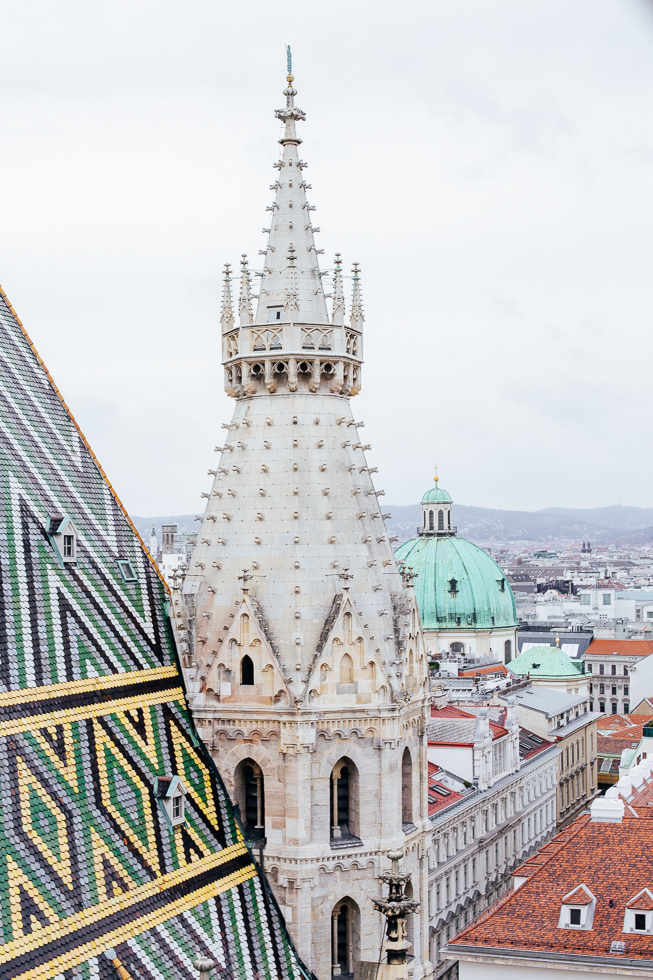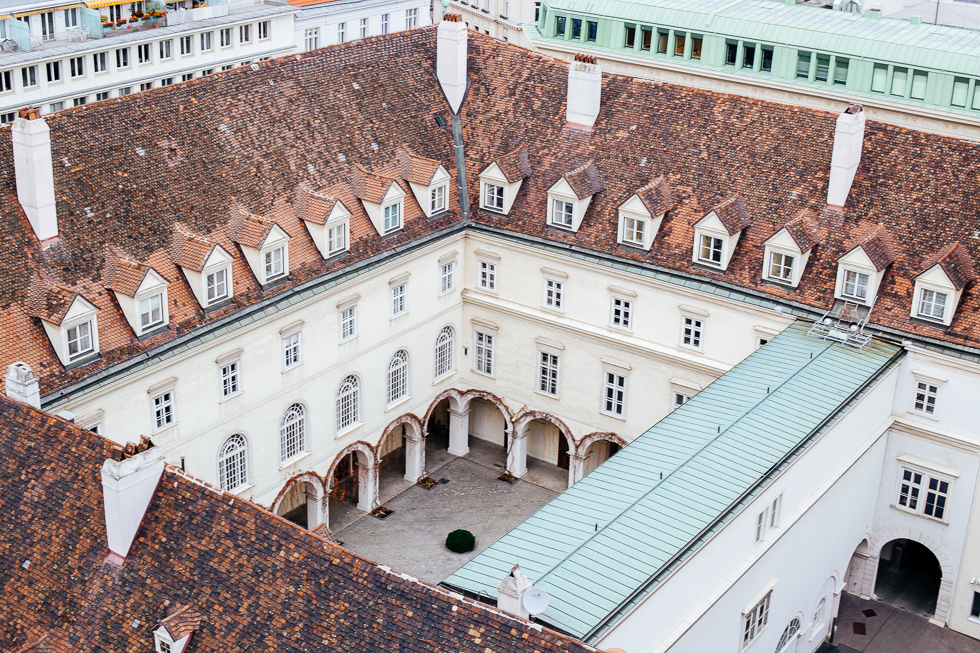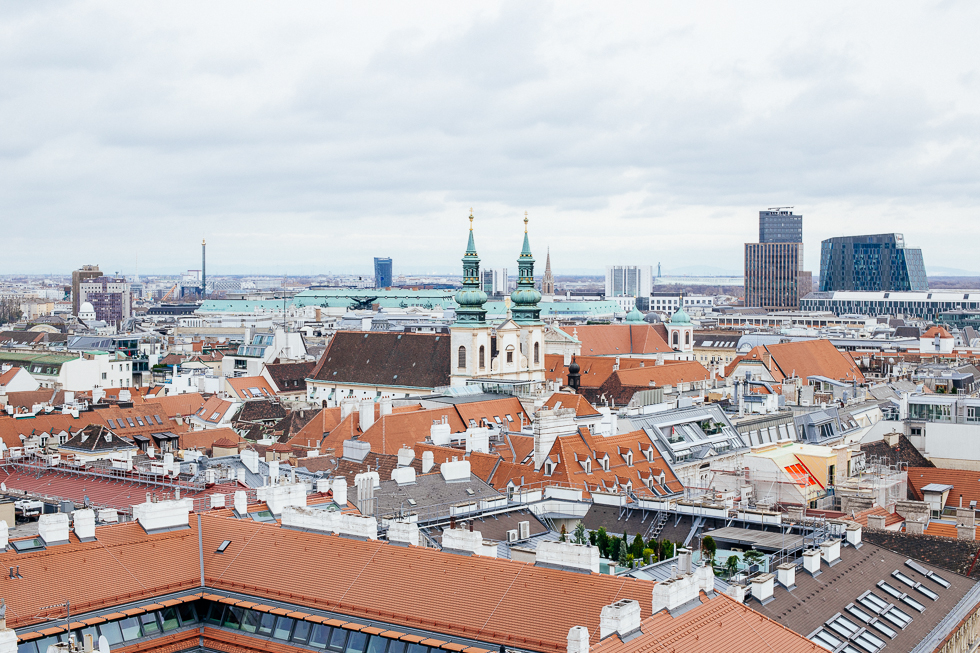 Stephansplatz is synonym for the heart of Vienna, as it is literally situated in the heart of the city center and I guess it is the first thing that all tourists visit, once they have left their luggage in the hotel.
Visit St.Stephen's Cathedral (in german Stephansdom), a gothic cathedral located right in the centre of Stephansplatz. In front of Stephansdom, you will be probably stopped from the seller who wants to sell tickets for concerts. If you aren't interested, just thank them and move along. Enter the church to admire the inside of the cathedral, statues, paintings, and other artworks.
If you want to see the view from the top, you can climb the towers (the north one and the south tower) of Stephansdom and there are two ways to do so. Either you climb up the stairs (343 steps) which costs 4.00 euros or you go inside the church and take the lift up to the top of the tower which costs 5.00 euros. In my opinion, you 'd better take the lift because if you take the stairs (a narrow spiral staircase), the view isn't worth the effort of climbing 343 steps, unless you want a work out on that specific day. The view from the other tower is much better and you don't have to climb 343 steps. As for me, after having done both, I realized my mistake and thought I should write that down so you can be aware of it.
Around the Stephansdom cathedral you have everything: shops, cafes, restaurants, and many other attractions nearby like the Opera, Hofburg, Stadtpark, and the Rathaus. On top of those tourist attractions, there are several major shopping streets such as Graben, Kohlmarkt, and Kärtnerstrasse but I would suggest you to move forward and discover all the other small side streets, less crowded but still very interesting.