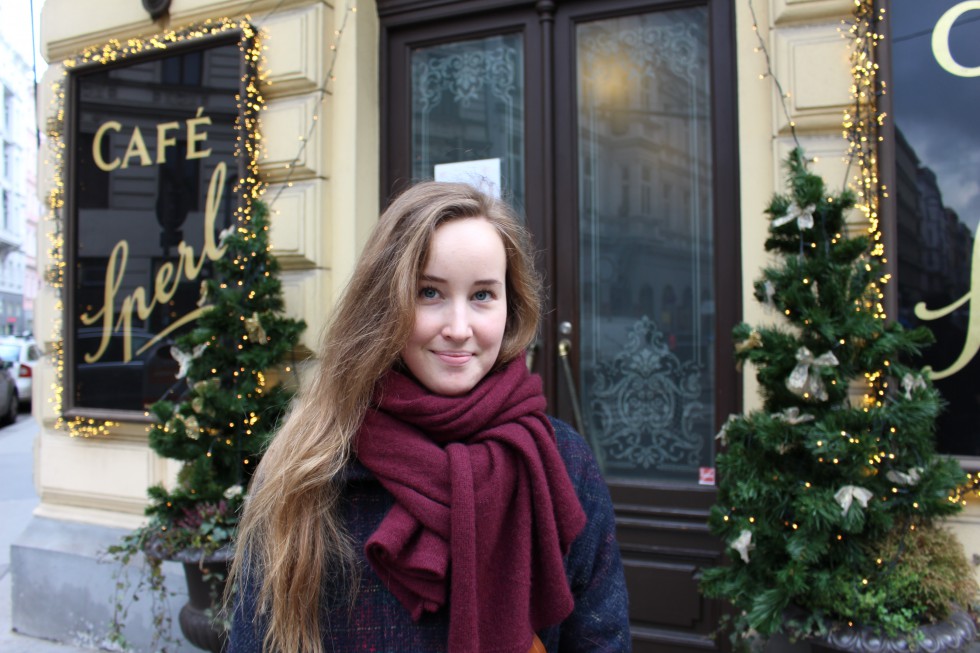 I'm Jasmina, an ERASMUS-exchange student from Finland and currently studying at the University of Vienna for one semester. I've been living in Vienna for almost three months now and I got to say that I love it here!
I would definitely recommend doing an exchange in Vienna. Why? First of all, you'll learn German. I always try to use German when I get the chance and I feel like I've really improved my skills. Second, the University of Vienna is amazing. When I first saw the main university building, I was like woah. You should check it out, it's pretty impressive with its majestic hallways, painted ceilings and everything. I've also been very happy with my classes (you can find courses in English, too). Third, and maybe most importantly, the city of Vienna is simply great.
What do I like about Vienna, then? Well, it's just so beautiful here! There are so many gorgeous buildings everywhere and everytime I'm wandering around the city, I can't help but to admire the architecture. Vienna is also a big city, so you'll always find things to do. One of my favorite pastimes is to visit cute cafes and shops. I keep finding new places all the time, hopefully I'll have time to visit all of them before I leave! Sometimes I also enjoy having a nice Austrian beer in one of the many traditional pubs.
Here are some random facts and things to consider when coming to Vienna.
1. Finding an apartment can be tricky, especially if you're looking for a place for just a few months. I was lucky and found mine here. So I live in a shared apartment with two other people but you can also choose student housing. I haven't heard many complaints about them either but personally I prefer living in a WG. For me they feel more homey than dorms.
2. Bring cash. Most restaurants and bars don't accept credit cards, so consider yourself warned.
3. Customer service isn't always the best in Vienna. I've noticed that especially waiters can be quite unfriendly so don't expect smiles. Of course this is not true for all places but I'm just giving you a heads-up.
4. Vienna has good connections to other interesting cities. You can easily reach Budapest, Prague and Bratislava with a bus or a train without breaking your wallet.
5. There are a lot of sushi places in Vienna. And they are cheap.
All in all, I'm very happy I chose Vienna as my exchange destination. I've made a bunch of new friends, tried new things, seen interesting places and learned a lot. Vienna is definitely a lovely place to live. Come visit and see it for yourself!