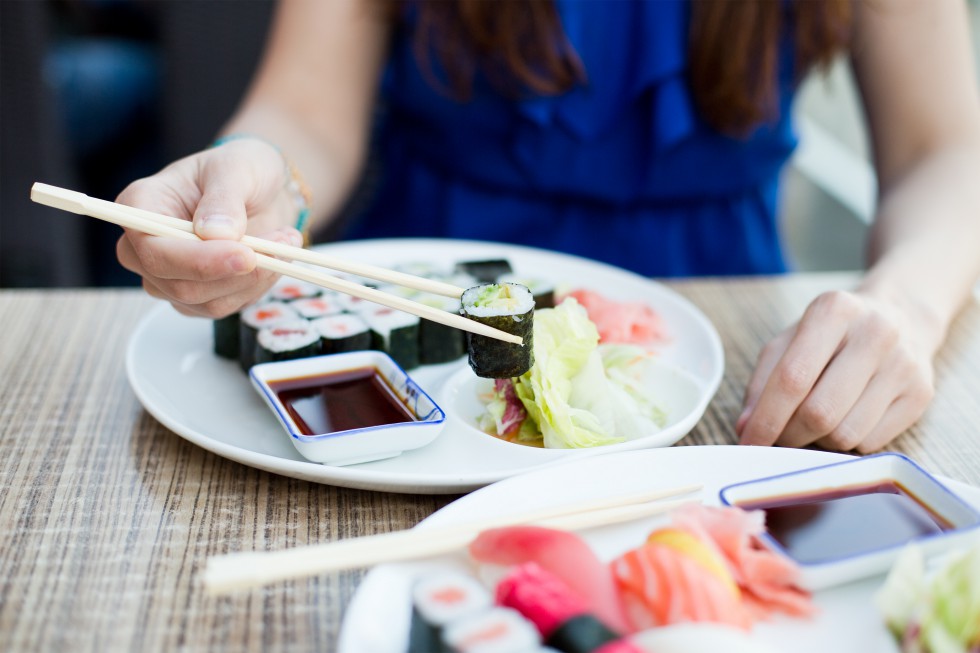 I checked the weather, it was good. And I thought I shouldn't spend the night at home. For a long time a friend of mine and I wanted to go for dinner at Akakiko in Mariahilferstrasse and have dinner in the sky. The Japanese restaurant is on the fifth floor of the shopping center Gerngross, so you have a view of Mariahilfer church and of the roofs in the 6th district. Locals may already know this place, but this could be a good tip for tourists.
I called to make a reservation in advance because I know very well that when the weather in this city is nice, all the places are usually full. I went there, I sat on a table waiting for my friend to come. Then I looked at the menu, and I felt so embarrassed because I realized I was sitting in the wrong restaurant. If you want to eat sushi, and not Austrian cuisine, don't do the same mistake. Next to Akakiko there is another restaurant called Brandauer im Gerngross but we wanted to eat sushi. I apologized to the waiter and moved to Akakiko.
We had a dinner that lasted from 19.30 till 23.00. The waiter turned down the lights at 23.00, it was time to leave.