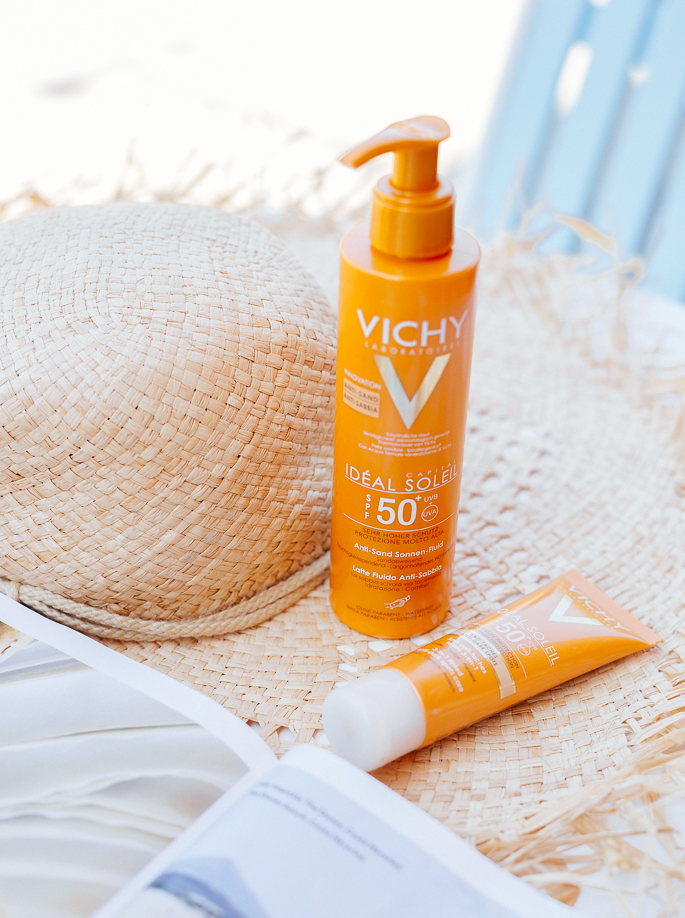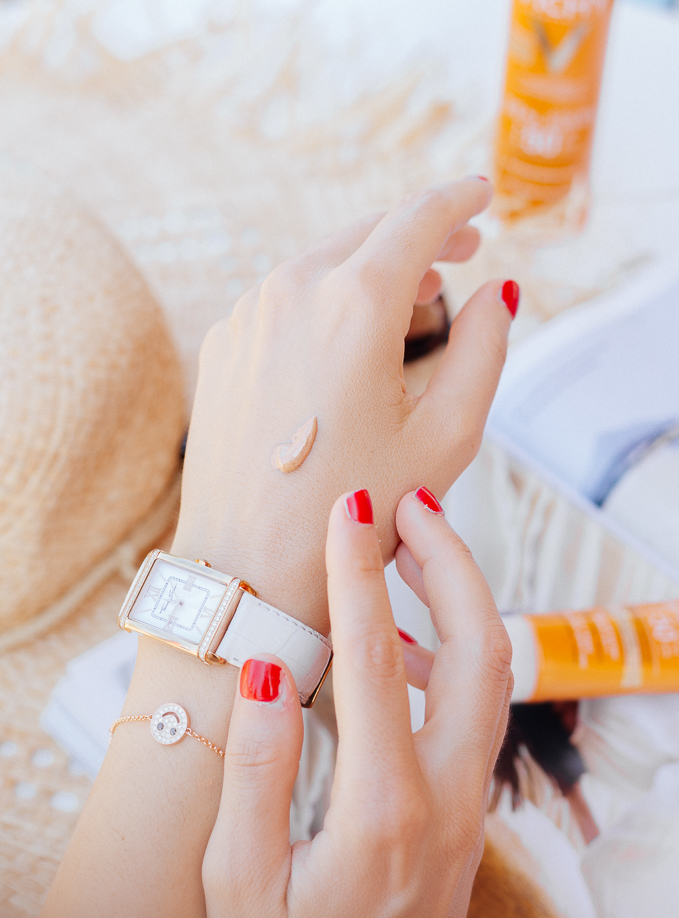 Be sun smart
I can remember myself as a teenager. I used to spend my summers on a Greek island. Summer holidays for me mean sun, sea and the beach. As teenagers, we had an entire month of holidays.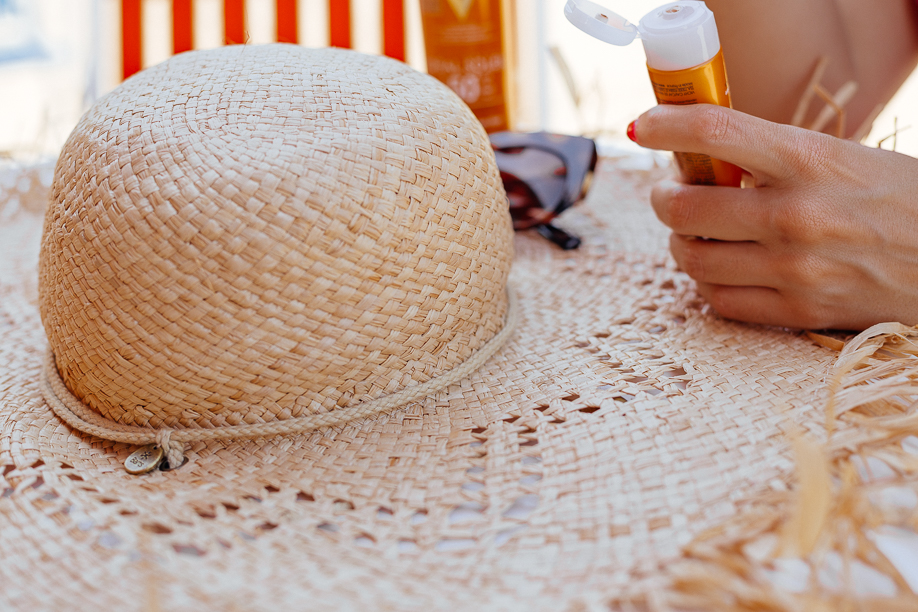 During that month, my coevals and I used to spend all day carefree on the beach, totally ignoring the risk of sun damage to our skin. It didn't even occur to us that UVA rays could cause sunburns.
All we cared about back then was playing volleyball and beach racket, socialize and get a tan. Because being tanned was (and still is?) more beautiful to the eyes.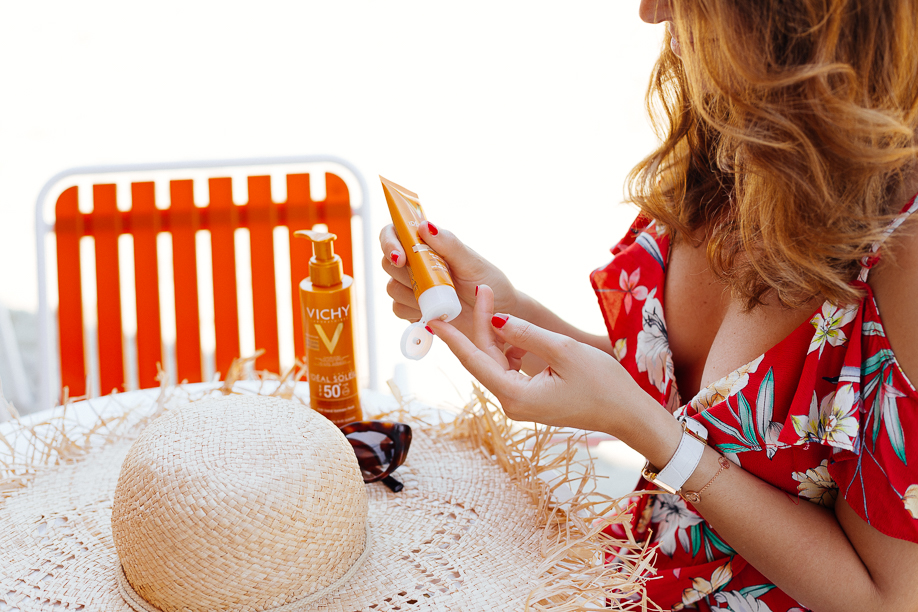 I remember that at the beginning of those holidays, my skin looked dull and pale. After the over-exposure to the sun for one month on a Greek island, my skin became a colour similar to dark chocolate (very proud about it). My cousin would have big problems with dark sunspots on his face. As for myself, I had less sunspots. I can remember him complaining about it and trying to get rid of all his facial sunspots.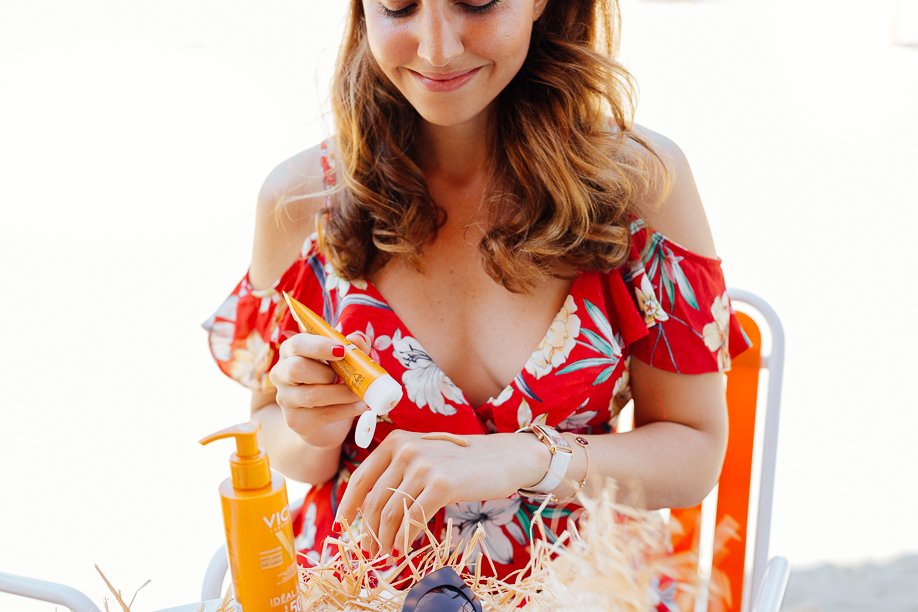 Apart from all the natural remedies such as aloe vera, lemon juice and milk, VICHY comes with a professional treatment: Ideal Soleil anti-dark spots care SPF50+. I am glad that I got the chance to test this product for myself, and to write a few words about this topic and spread a little bit of extra awareness about the vital importance of skin protection against the exposure to the sun.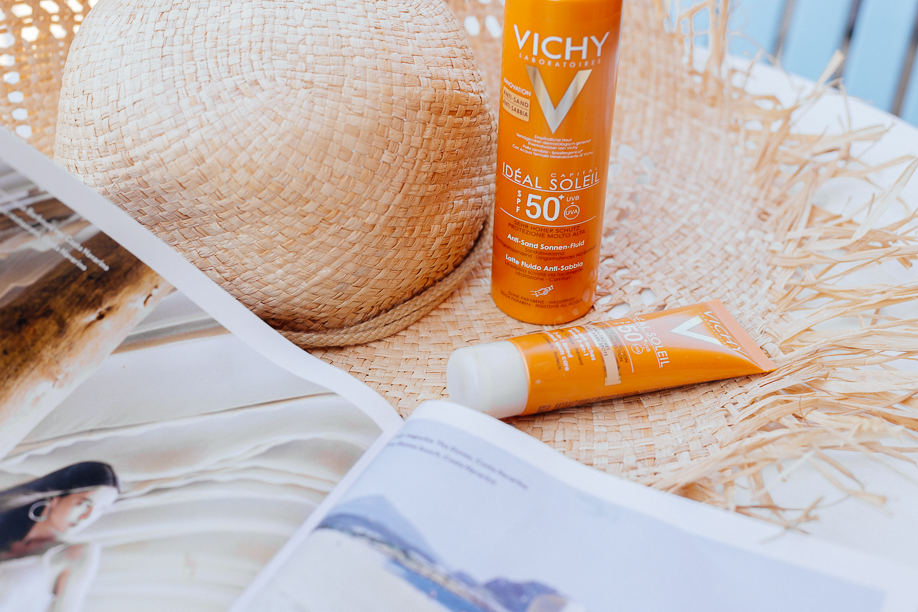 I am glad to also be able to recommend a product for my cousin to use before he gets exposed to the sun again during his next summer holidays. If you also face similar problem, consider putting this product in your luggage the next time you pack for holidays.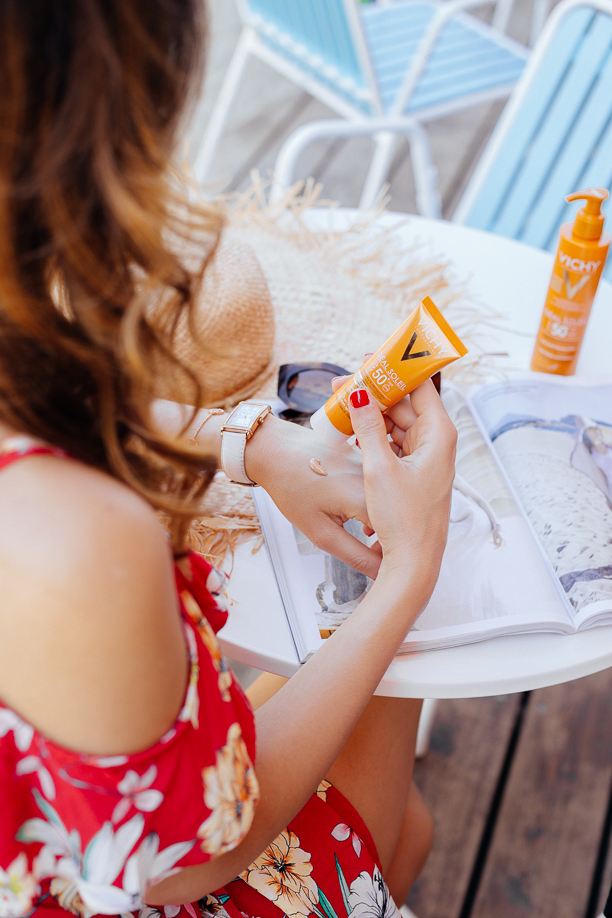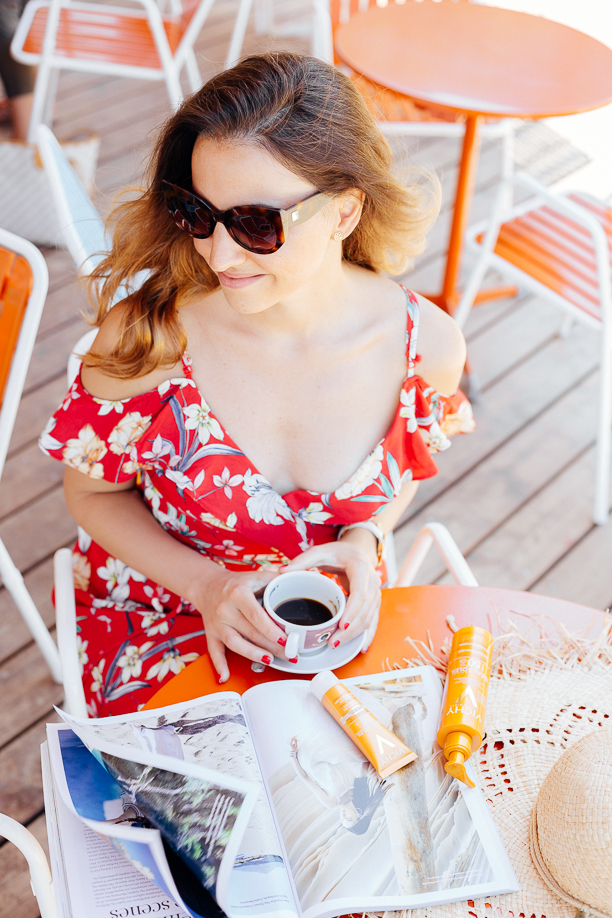 I would also like to draw your attention to this product, Ideal Soleil Anti-Sand SPF50, that just launched recently. It's a new formula, enriched with Vichy Mineralizing Water to ensure skin protection.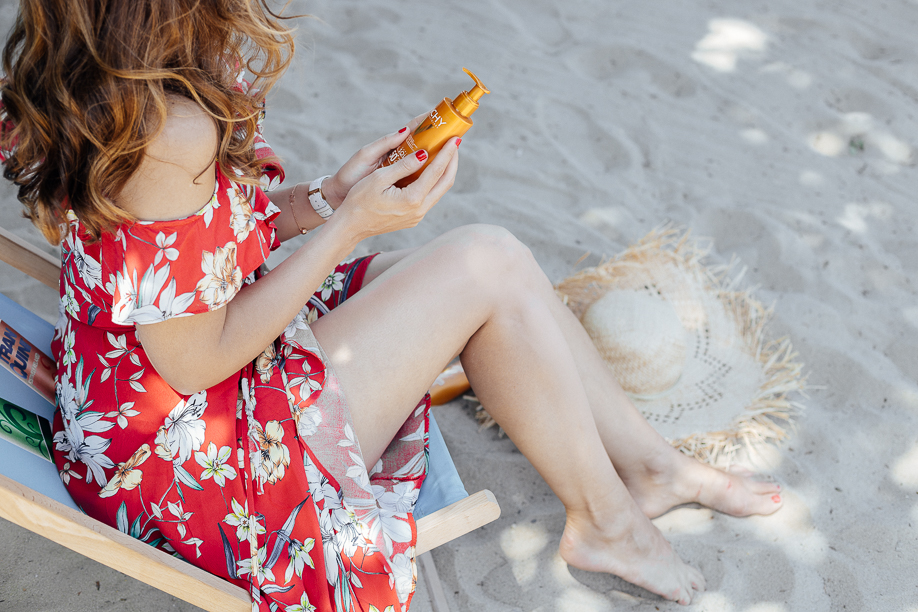 It keeps your skin hydrated and it has a velvety non-sticky feel, which allows sand to easily brush off of the skin.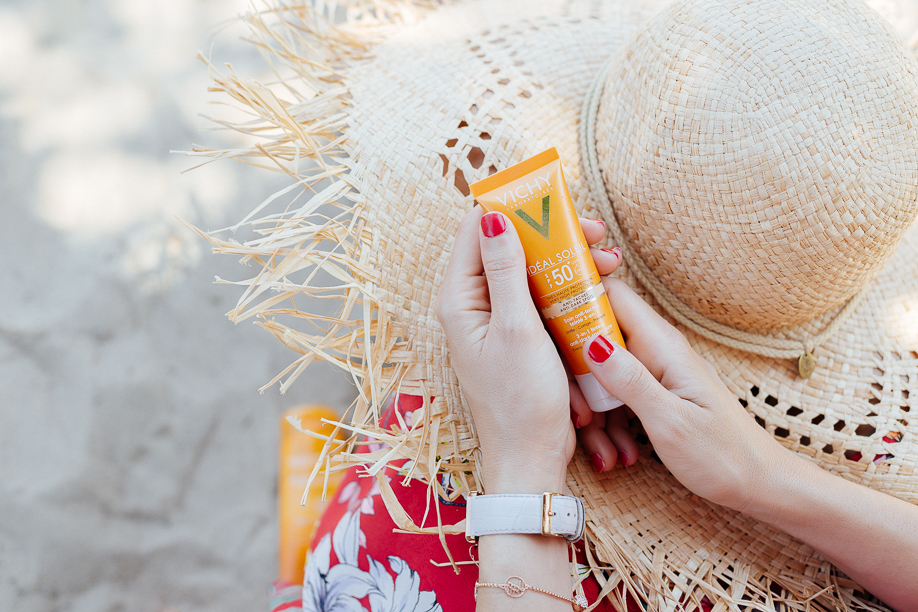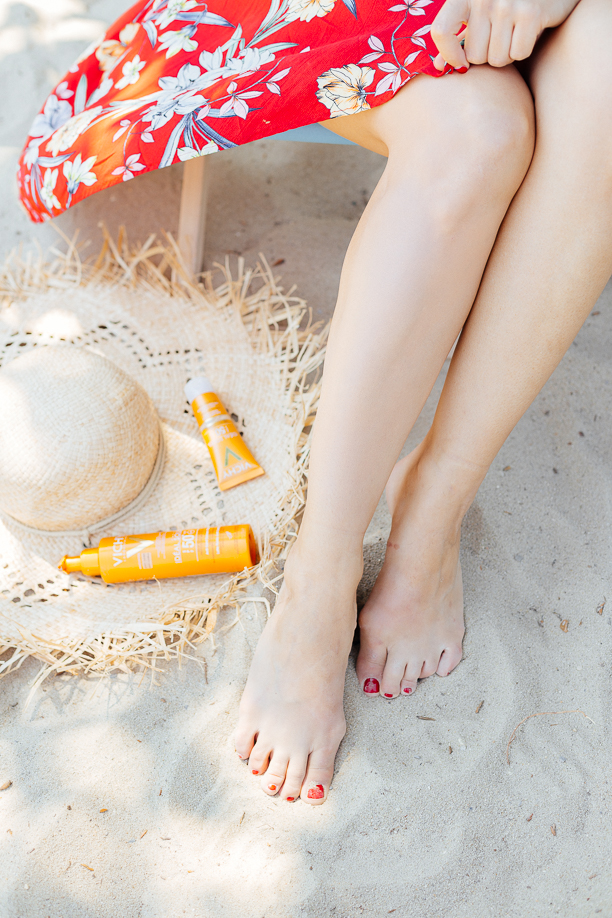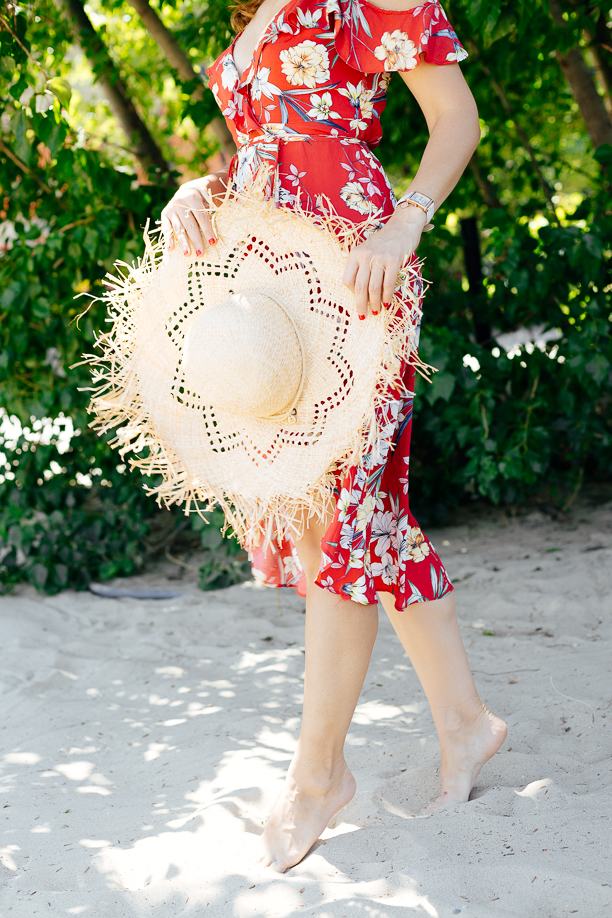 My advice for this summer
Be sun smart, whether you are in the city or … on a Greek island savoring a slice of watermelon by the pool… just sayin' hehe!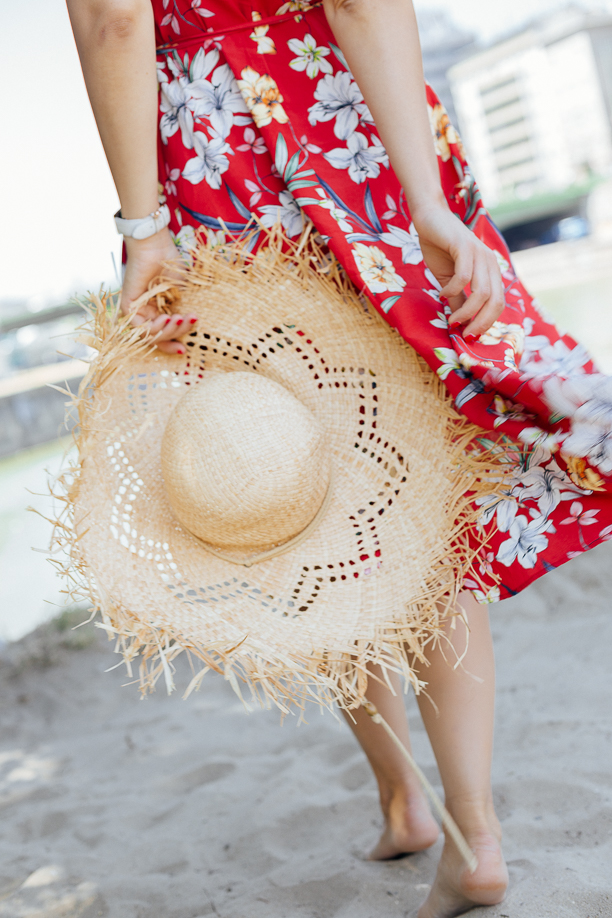 Photography by Liliia Chuba
Follow me on Instagram
♥
In collaboration with Vichy