Lunch at L'Orangerie
If you follow me along on Instagram, you know for sure that I spent the entire month of July in Paris. During that month, many great things happened. Now that I am back, those good moments turn into good memories.
In an effort not to forget anything, I made two lists: one consisted of the highlights of the month, and the other one consisted of the things that I achieved.
On the top of the list with the great experiences in Paris:
When I stepped inside Four season George V, exactly two weeks ago, it felt like I was crossing the threshold of some magic place.
Right at the entrance, I encountered a young lady who asked me kindly how she can help me. I was happy to meet her but honestly I couldn't take my eyes off of the Jeff Leatham designed floral arrangement that was all over the lobby area.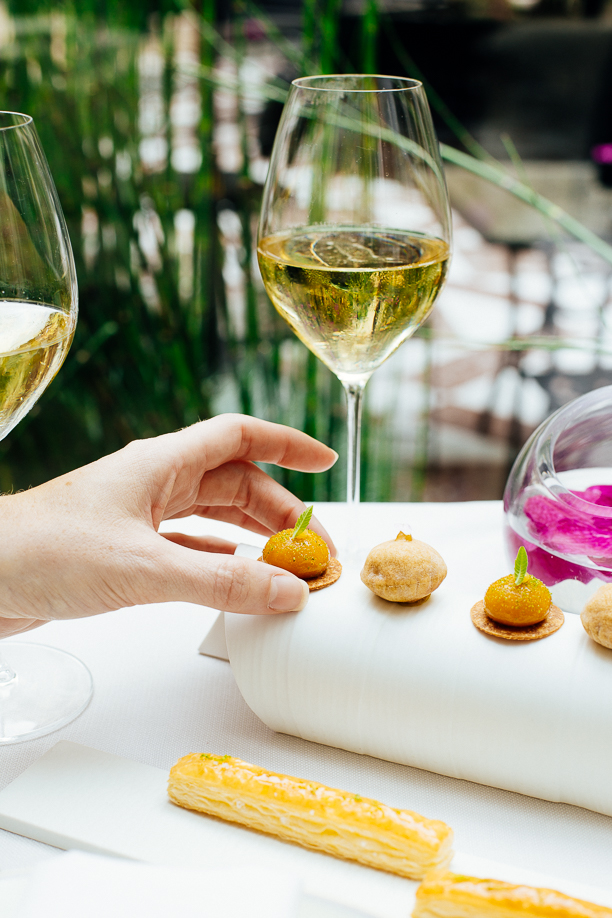 I managed to make a few steps further into the Hotel's famous Marble Courtyard. While I was waiting for my friend Brandie to arrive, I felt excited about what was about to happen.
I took some pictures of the fuchsia orchideas and of the Art Deco style of the hotel.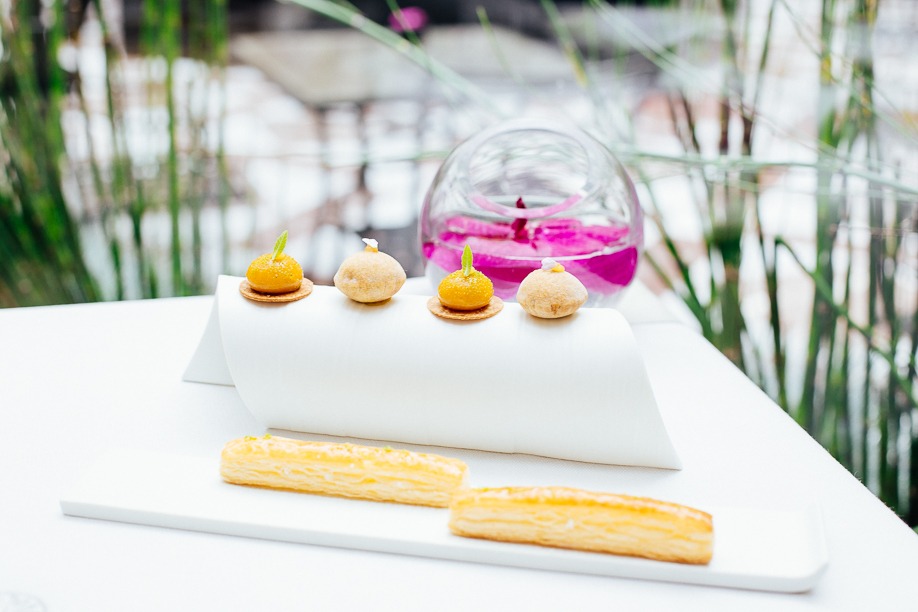 I know I am quite fortunate to have dined in many different Michelin starred restaurants in France, and I have always found it hard to describe with words such exclusive gastronomic experiences. This time, it was from Chef David Bizet's artistic compositions.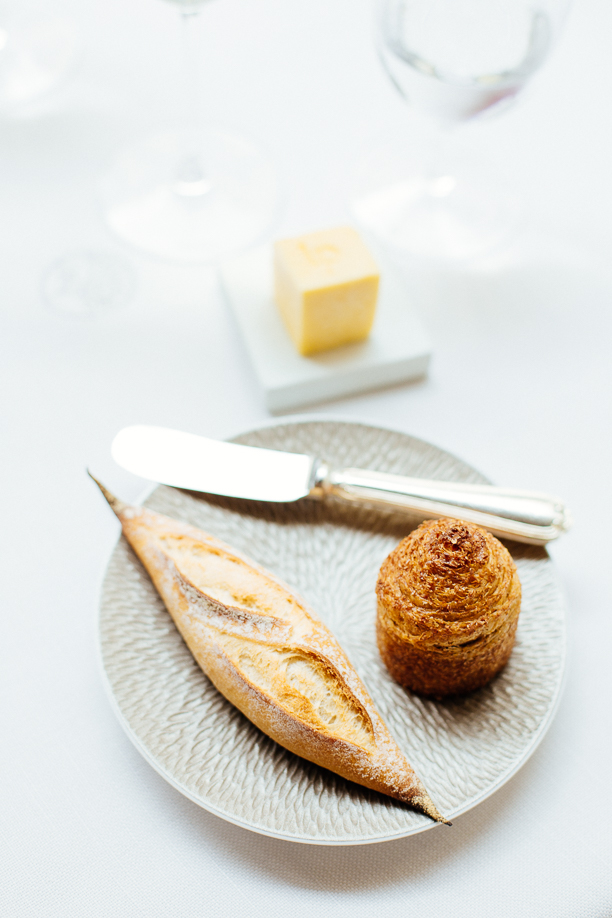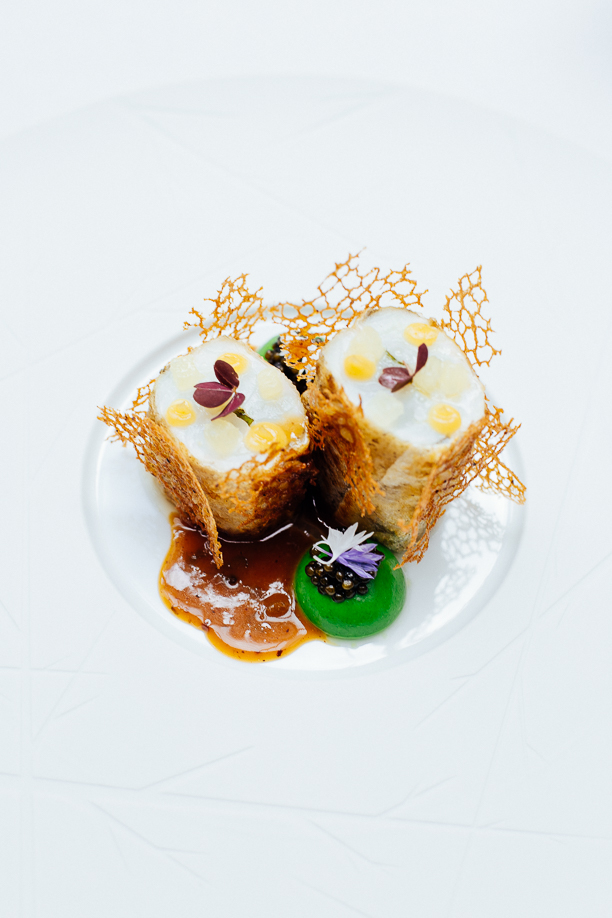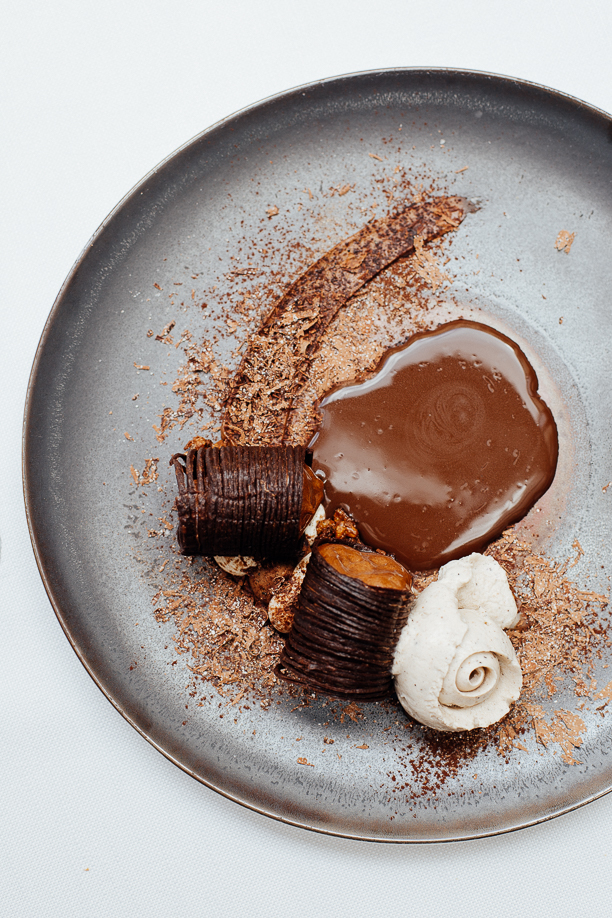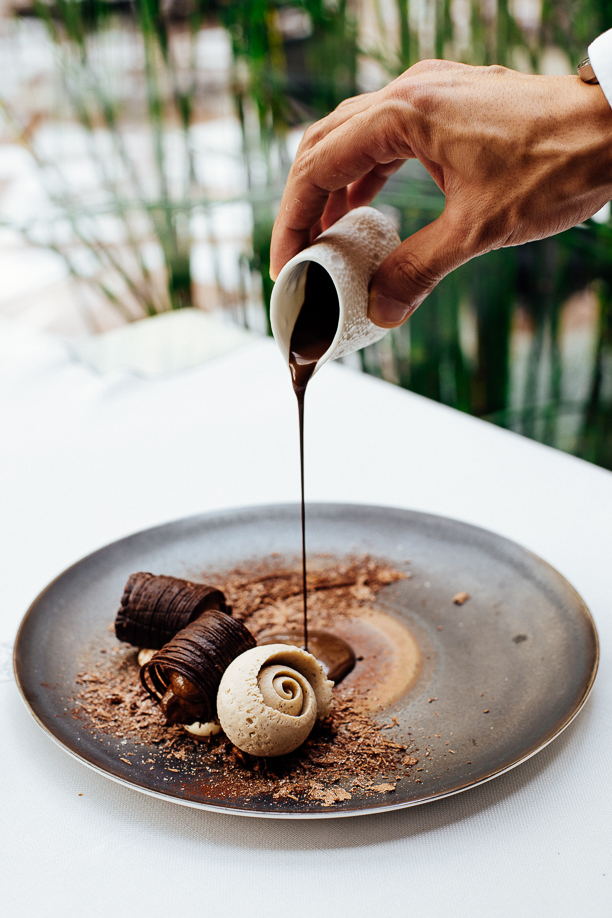 As you can see from the photos, Brandie and I went for fish as our main dish. And for dessert, we opted for the Meringue Flower and Chocolate leaves and Soufflé. All the dishes, apart from being a great treat for our palate, were also interesting for me to photograph.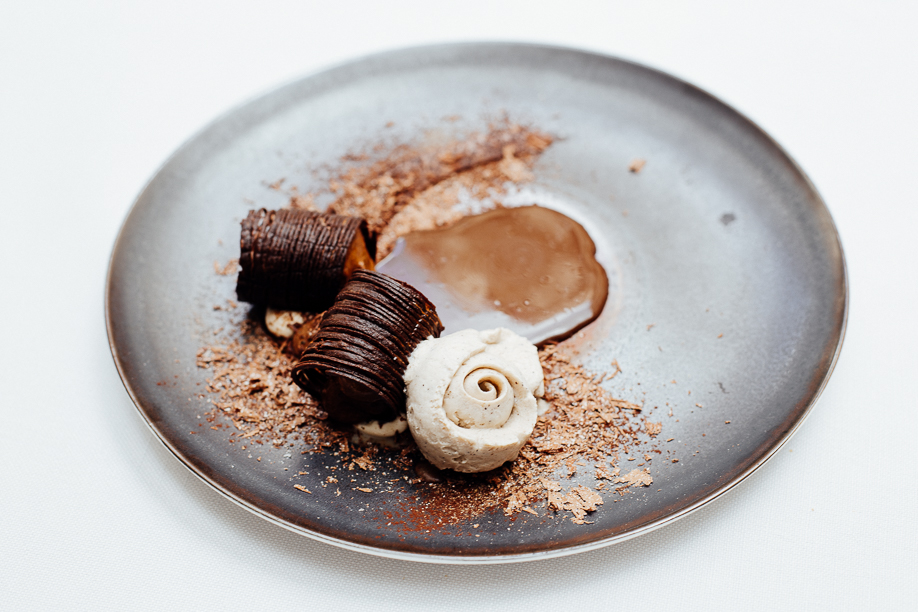 Each plate was created with meticulous attention to detail. The natural light coming from the glass-and-steel structure made my work easy.
I am grateful to be able to have another memorable experience in Paris that I can share with you all. After all, the purpose of this blog is exactly that: to have a space where I can share my photographs with the hope that through this sharing, I will be able to enrich your lives.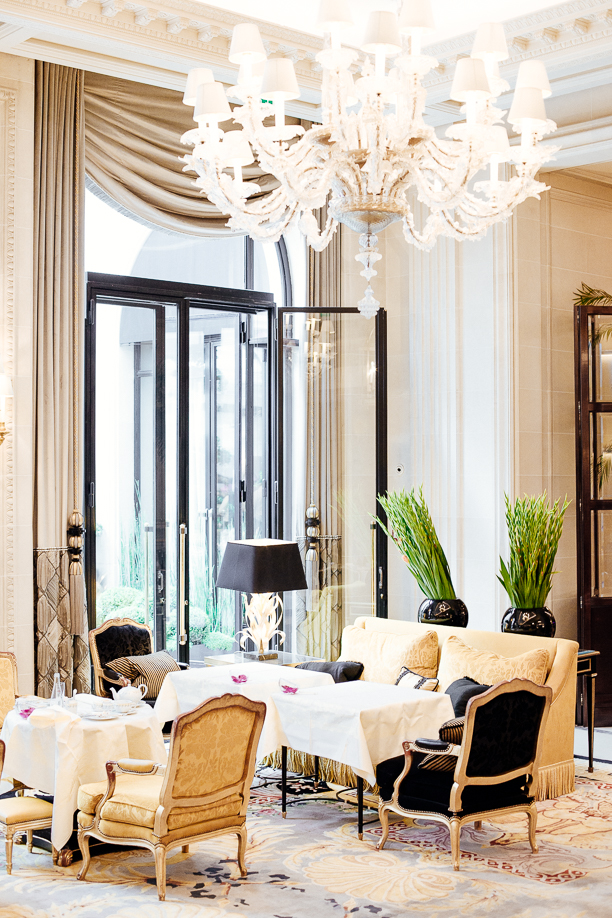 Book your stay at Four Seasons Hotel George V Paris with Booking.com 
♥
All photos were taken by me
*Disclaimer: I have been invited for Lunch at L'Orangerie. All words, comments and thoughts in this post are my own. This post may also contain affiliate links, meaning I get a commission if you make a purchase through the links which comes at no cost to you. Thank you from the bottom of my heart for using my links.