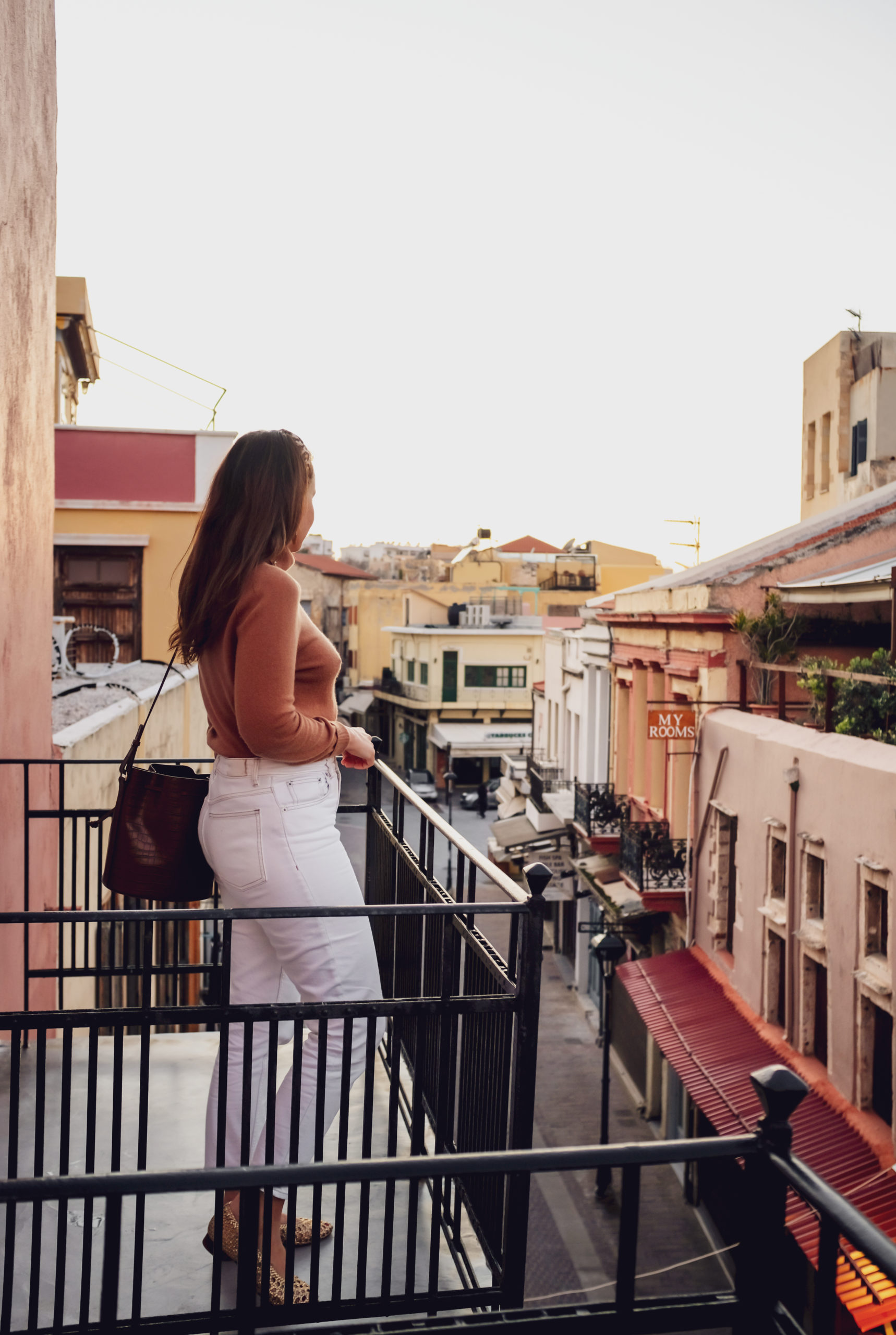 Hello from Chania! I had to get away for my own mental well-being and sanity! I think I made the best decision to come and stay in Chania for a while! It feels so good to be here! This is the view from the balcony of the apartment that I am staying at! I will reveal the name of the apartment at the end of my stay on Instagram, so that you can rent it too!
Hello from Chania – A Personal Travel Story
Chania has always been on my list of places to visit. This Greek city on the southern shore of Crete has long been known as one of the most popular tourist destinations in Greece and many consider it to be the prettiest city in Crete. After finally making it there myself, I can confirm that there's plenty to see and do in Chania, whether you're traveling solo or with your partner or family.
Book your holidays in Crete with Booking.com
SUPPORT MY WORK!
If you enjoy my content and you'd like to support this channel, so that I will be able to continue offering you that kind of content, please consider using the below AFFILIATE LINKS (Booking & Amazon).
If you make a booking with BOOKING.COM with my link or a purchase on AMAZON.COM with my link, I earn a small commission at NO additional cost to you.
Thank you from the bottom of my heart for using my affiliate links! Helps a lot!
♥
*DISCLOSURE: my content includes affiliate links. I earn a small commission if you make a purchase. The price does NOT change for you. I am not paid me to include these affiliate links. Thank you from the bottom of my heart for using my affiliate links and supporting my work.