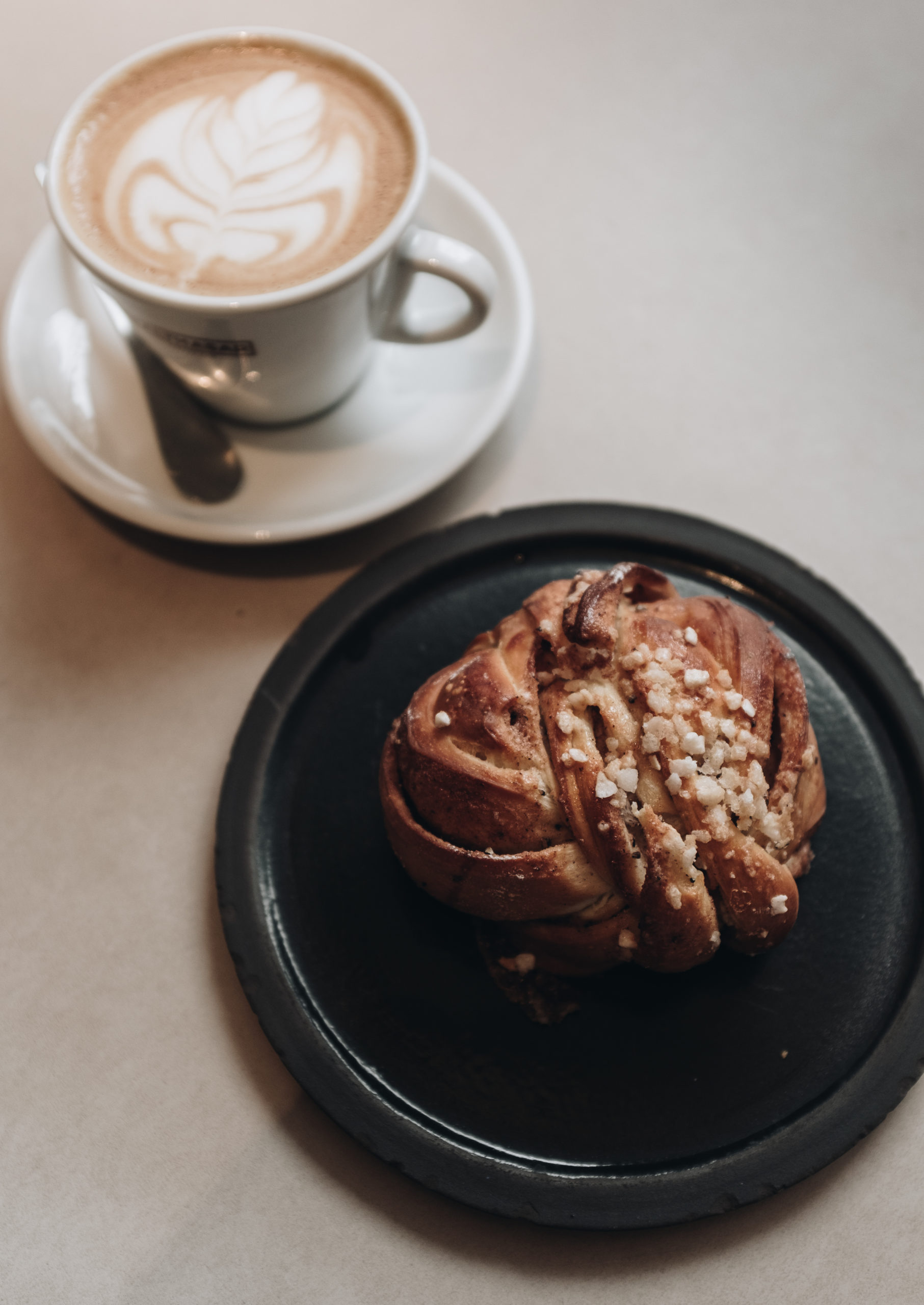 Vienna coffee houses
In this blog post, I am happy to share a few Vienna travel tips. Please keep in mind that we can also discover Vienna together! How? Let me be your Vienna photographer! Book me for a photo session in Vienna. 
Expect a relaxed vibe that feels like exploring Vienna with a friend. We can meet in Albertinaplatz and begin our photo session from there. There are countless photo spots in Vienna city centre that I would love to show you. I am happy to suggest the most photogenic locations, but I also remain flexible in case you have a specific wish. Find more info about our Vienna Photo session here.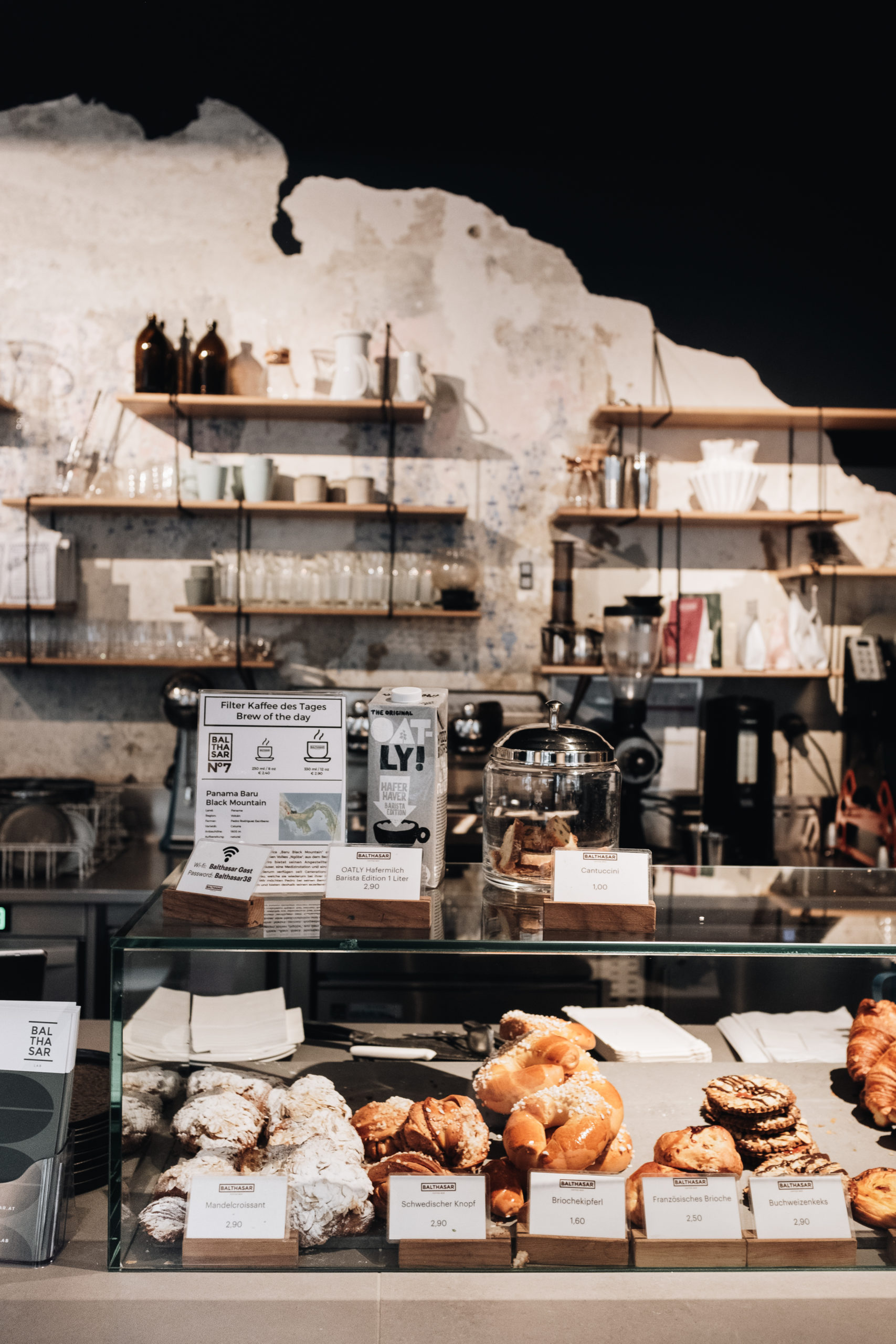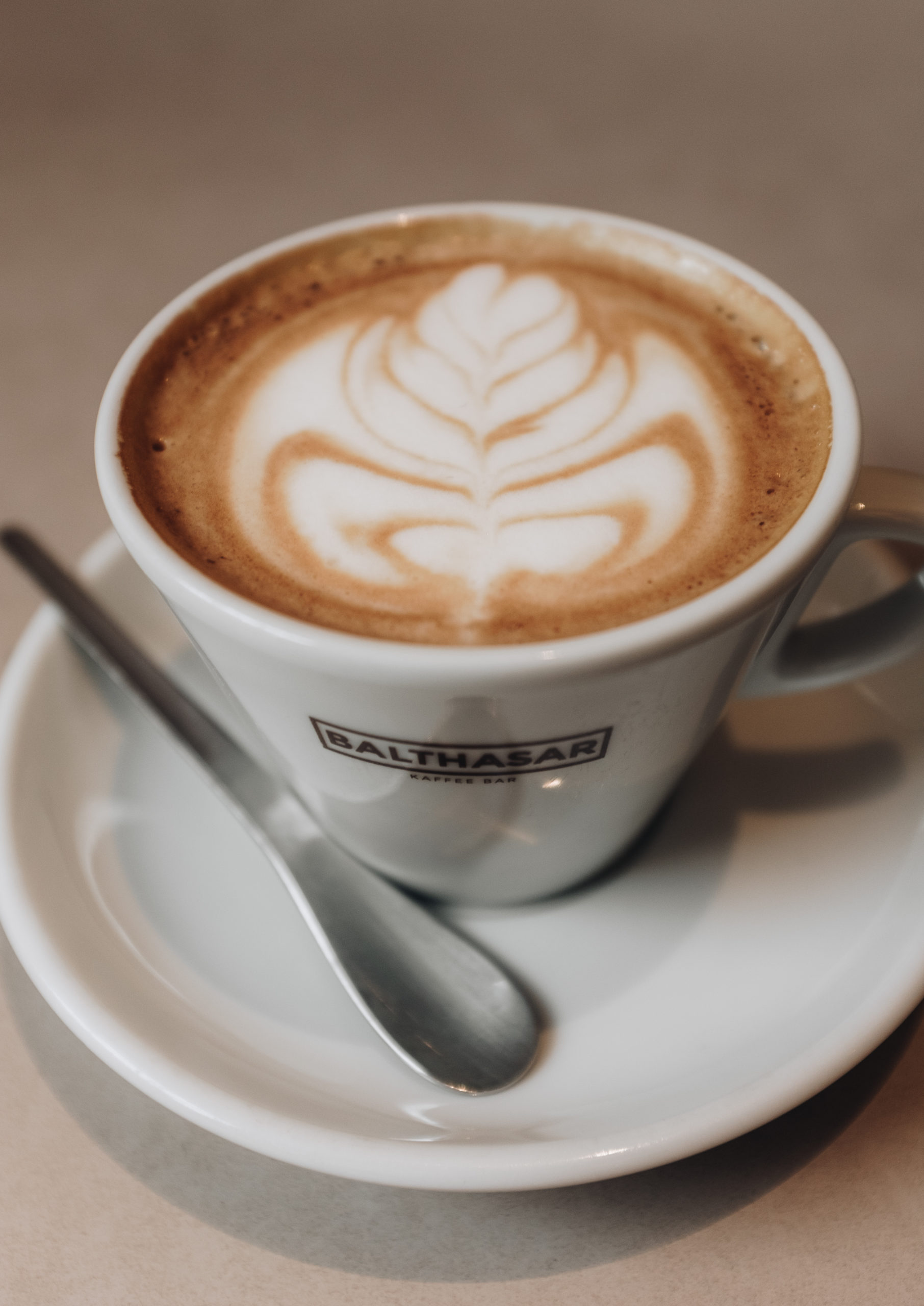 Vienna coffee houses: Balthasar
If you'd like to have an excellent coffee in a stylish café, Balthasar is the place for you. Its spacious, minimalist interior offers five round tables at the windows, at which one can work or chat unbothered by the other guests. When they're taken, no need to worry – there are still seats at the communal tables! And in the summer you can also sit outside or order a take-away coffee and go for a walk at the nearby Danube Canal. Don't forget to try their pastries, though. They are finger-licking good!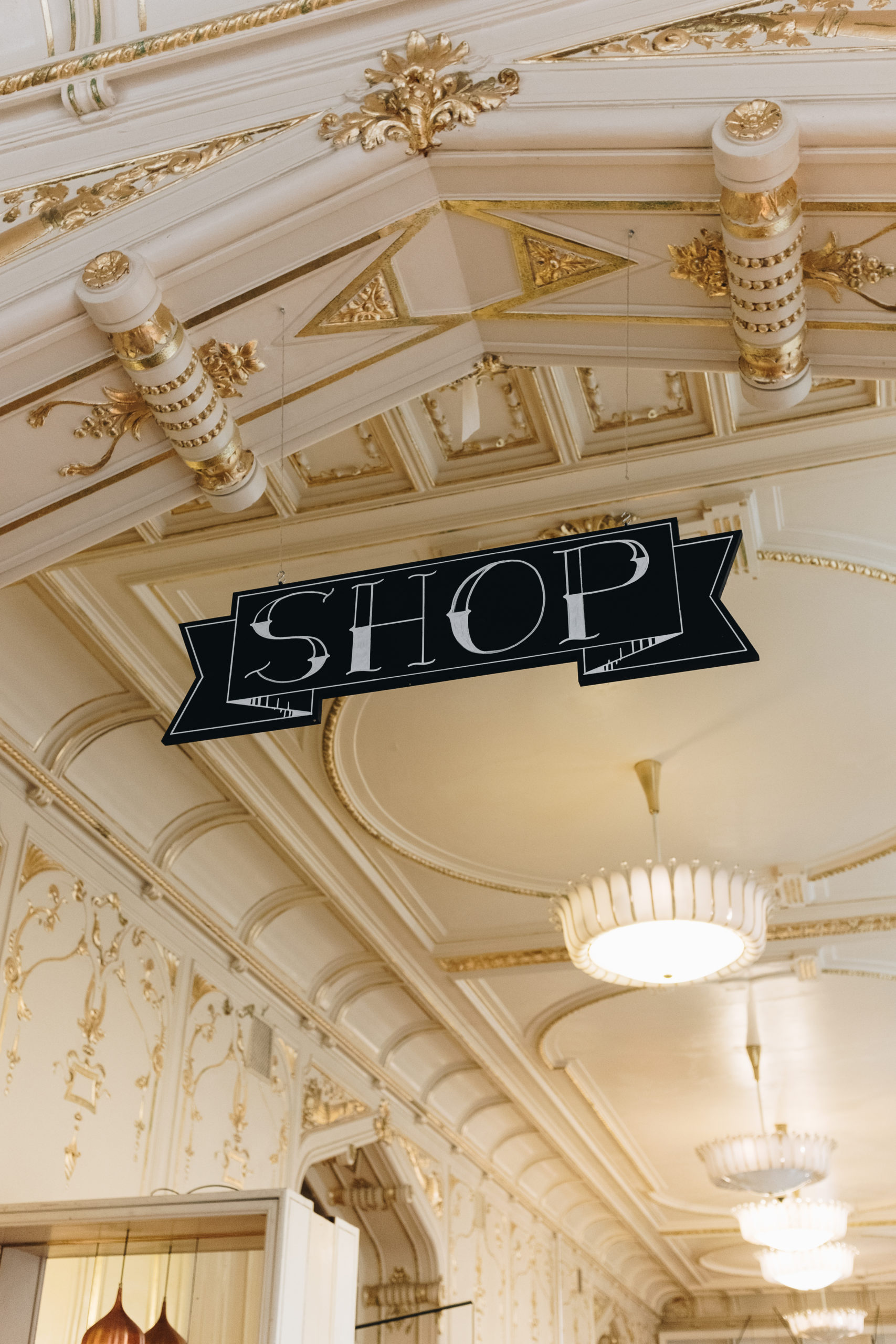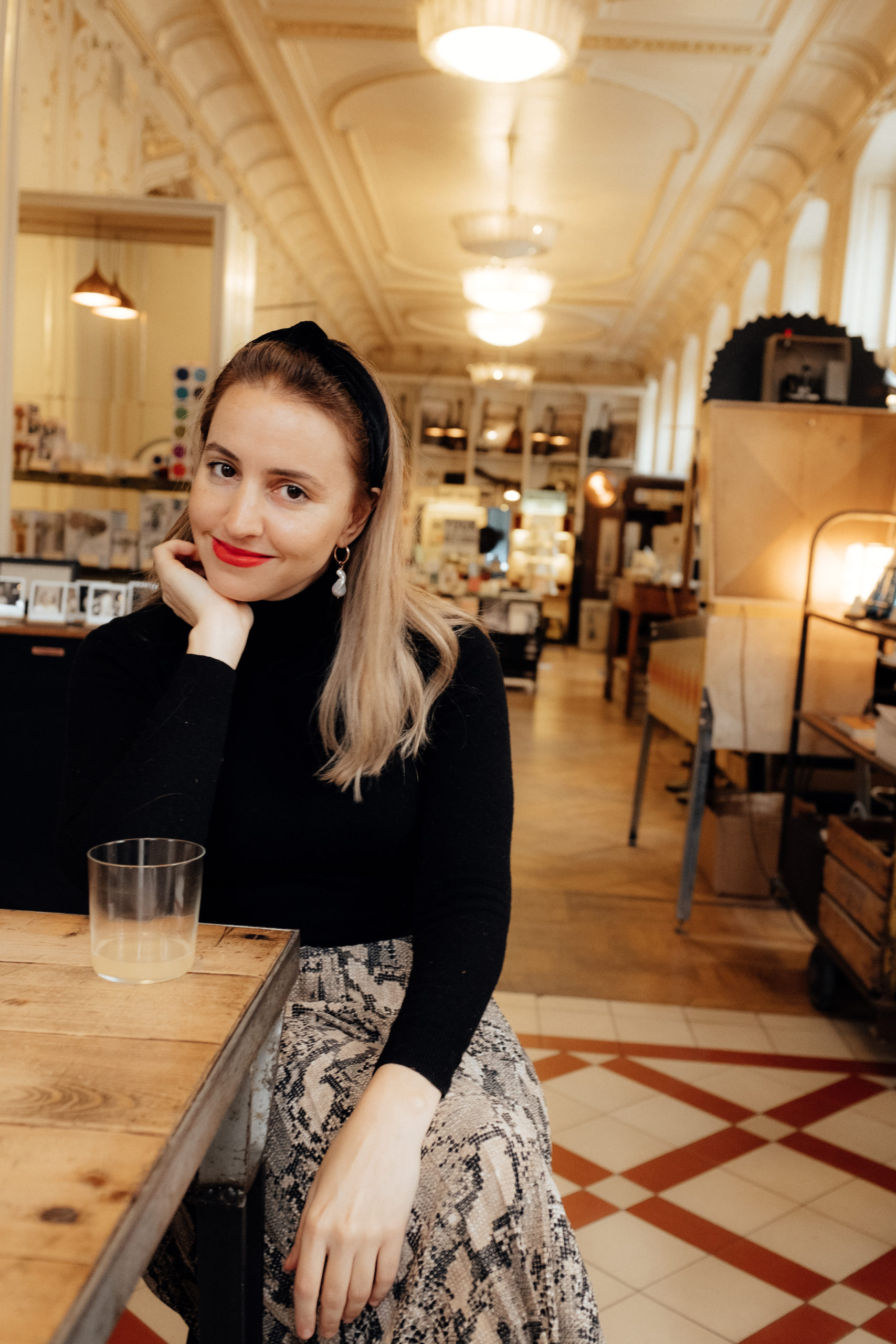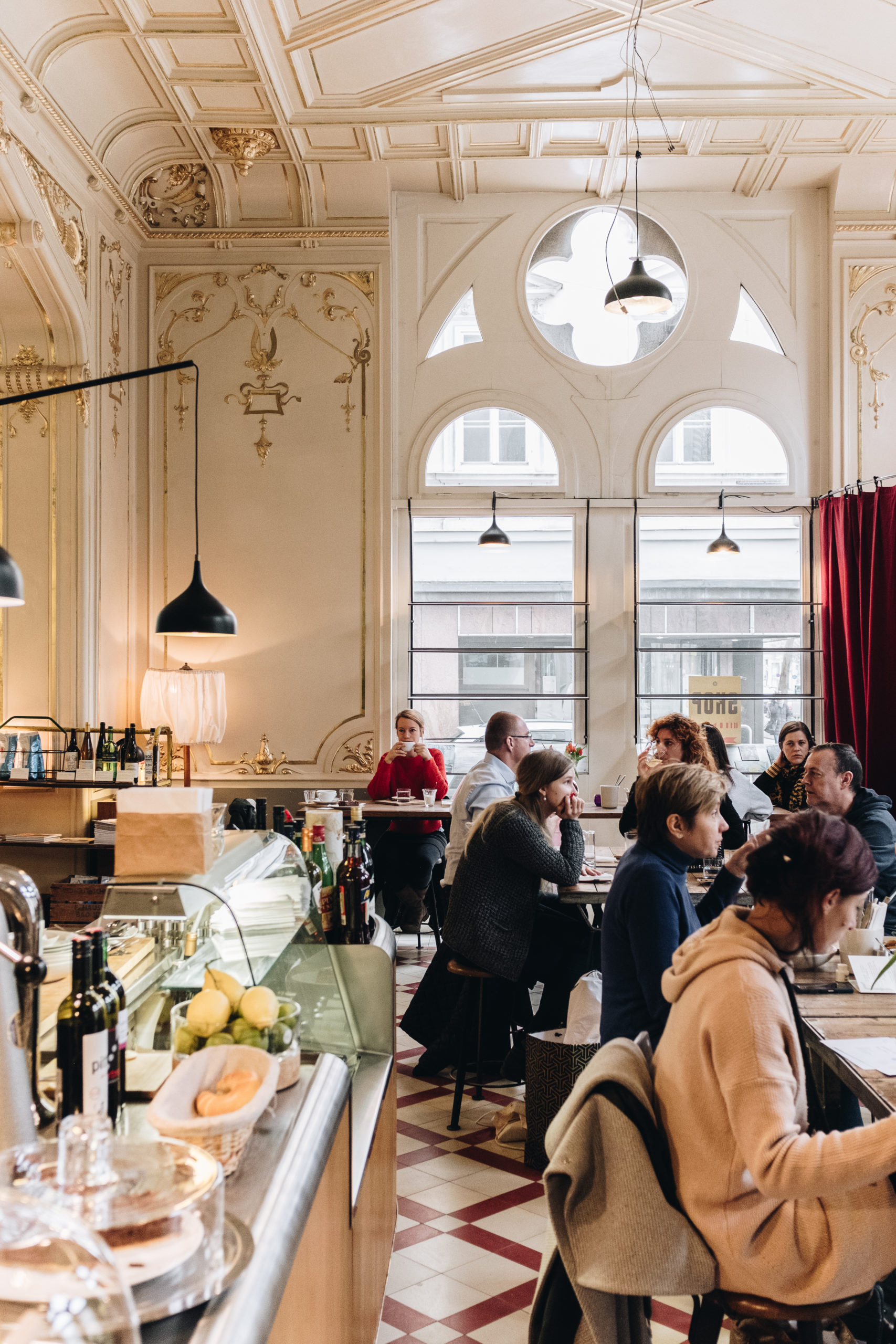 Vienna coffee houses: Supersense
Supersense was opened as a small café in an analog concept store and has been expanding ever since. No wonder, as it stuns its visitors from the very moment they open the velvet curtain at the entrance. High ceilings with golden, floral ornaments and huge palace windows remind of the old times while the interior design is a mixture of the last few decades and the most modern style. It's easy to notice the love to detail, especially when it comes to coffee – it's served on a wooden plate, accompanied by a glass of water with a colorful bottom. For the hungry ones, there's also a selection of breakfast and lunch options. Supersense's atmosphere is truly exceptional and should be on any coffee lover's list.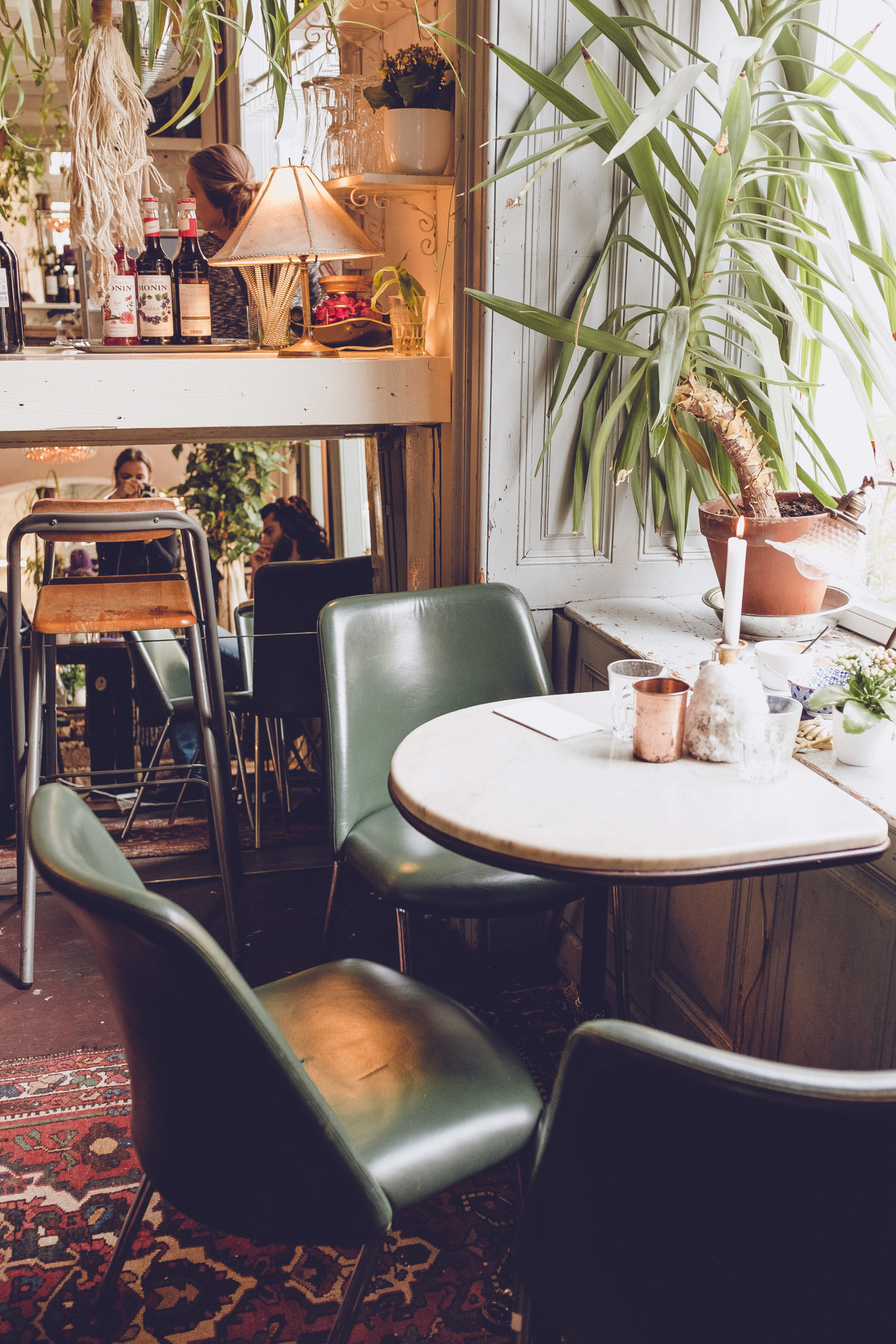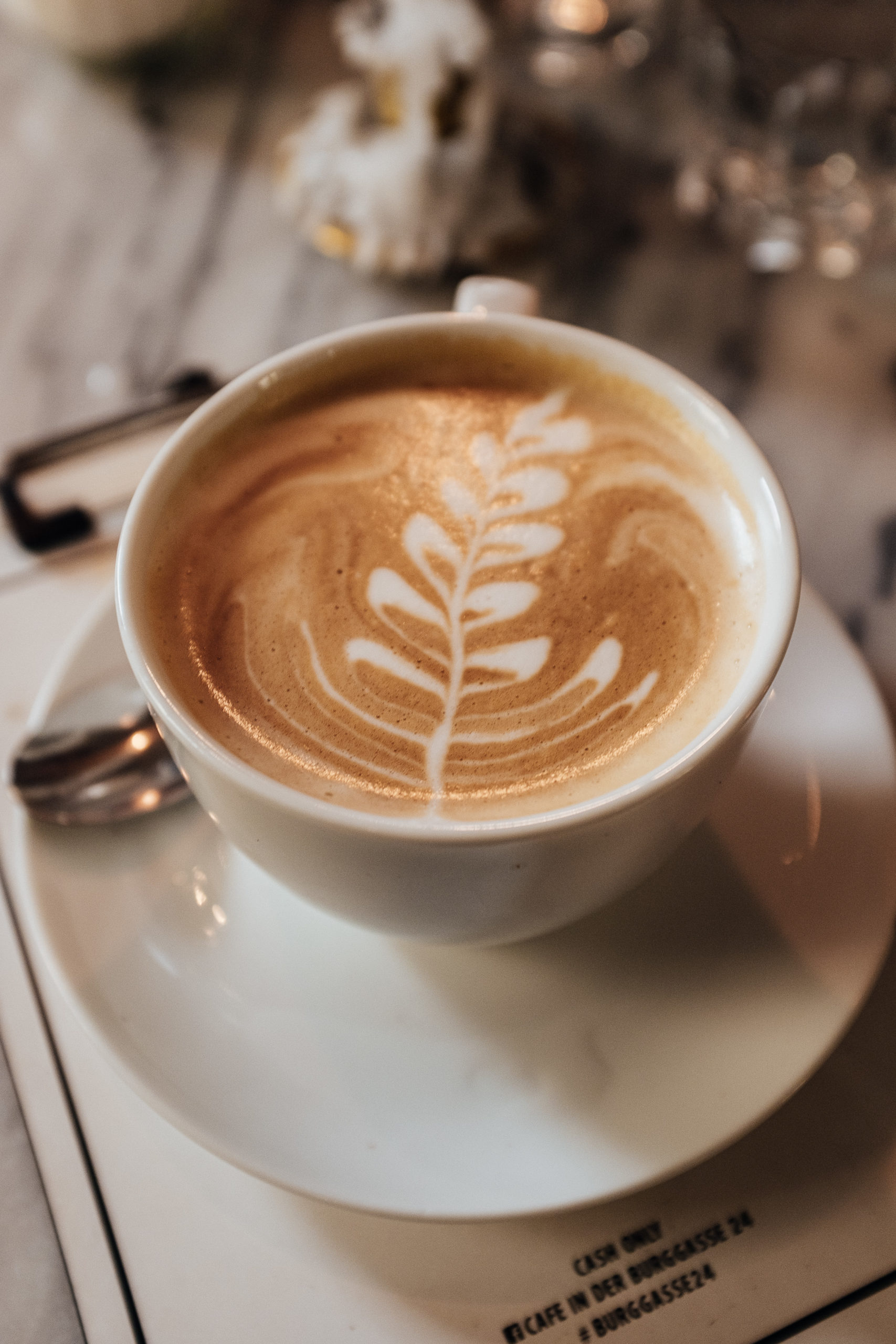 SUPPORT MY WORK!
If you enjoy my content and you'd like to support this channel, so that I will be able to continue offering you that kind of content, please consider using the below AFFILIATE LINKS (Booking & Amazon).
If you make a booking with BOOKING.COM with my link or a purchase on AMAZON.COM with my link, I earn a small commission at NO additional cost to you.
Thank you from the bottom of my heart for using my affiliate links! Helps a lot!
Vienna coffee houses: Burggasse 24
If there's any ultimate Neubau place, it's Burggasse 24. Every piece of furniture in this cozy café in the back of a second-hand shop is different, yet goes well with its artsy vibe and laid-back atmosphere. Here, you can sit on one of the colorful couches or chairs, sip on a great cup of coffee and look at the fireplace; or at yourself, as there are mirrors on every wall. The omnipresent abundance of plants completes the picture. Apart from coffee, breakfast and drinks are served. A true hygge experience in Vienna. 
Text by Kasia Makusz
Photos by me
♥
This blog post contains affiliate links.  I get a commission if you make a purchase through the links which comes at no cost to you. Thank you from the bottom of my heart for using my links.