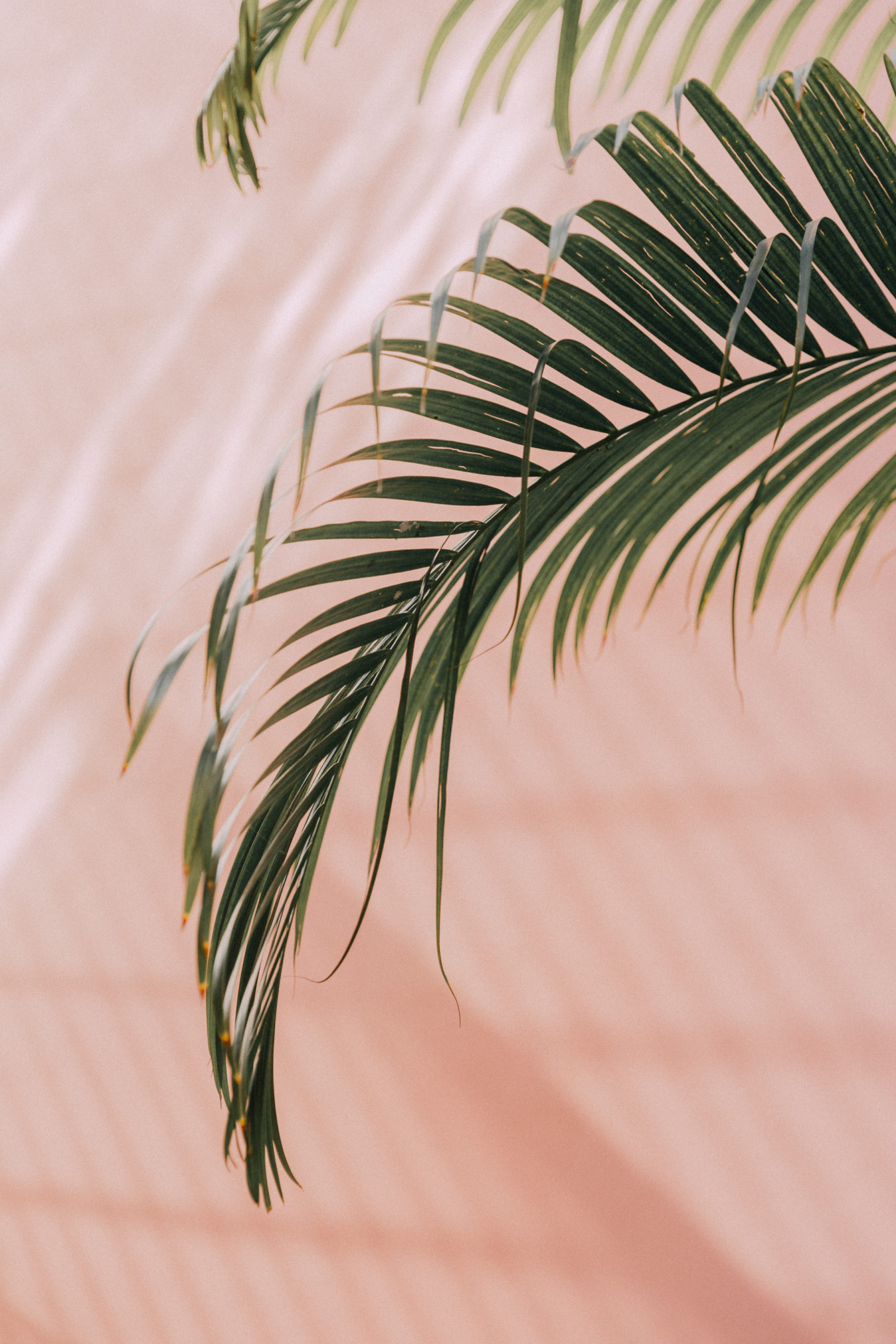 MY SOLO TRIP TO TEL AVIV
I finally visited Tel Aviv! This city has been on my mind for a long time, until one day, a friend of mine told me on the phone: "My daughter found some good flight deals for Tel Aviv. Why don't you go there?" She knew, I was desperately seeking a warm destination to escape the cold weather in Vienna. So this is how it all started…
Tel Aviv is a vibrant city with a rich history, beautiful beaches, and a vibrant nightlife. For those who love to travel solo, Tel Aviv is an excellent destination, as it is fun, welcoming, and has plenty to offer.
Are you looking for an exciting solo trip that offers an unforgettable adventure? Here is a photographer's guide and photo diary that aims to help you plan your own trip to Tel Aviv.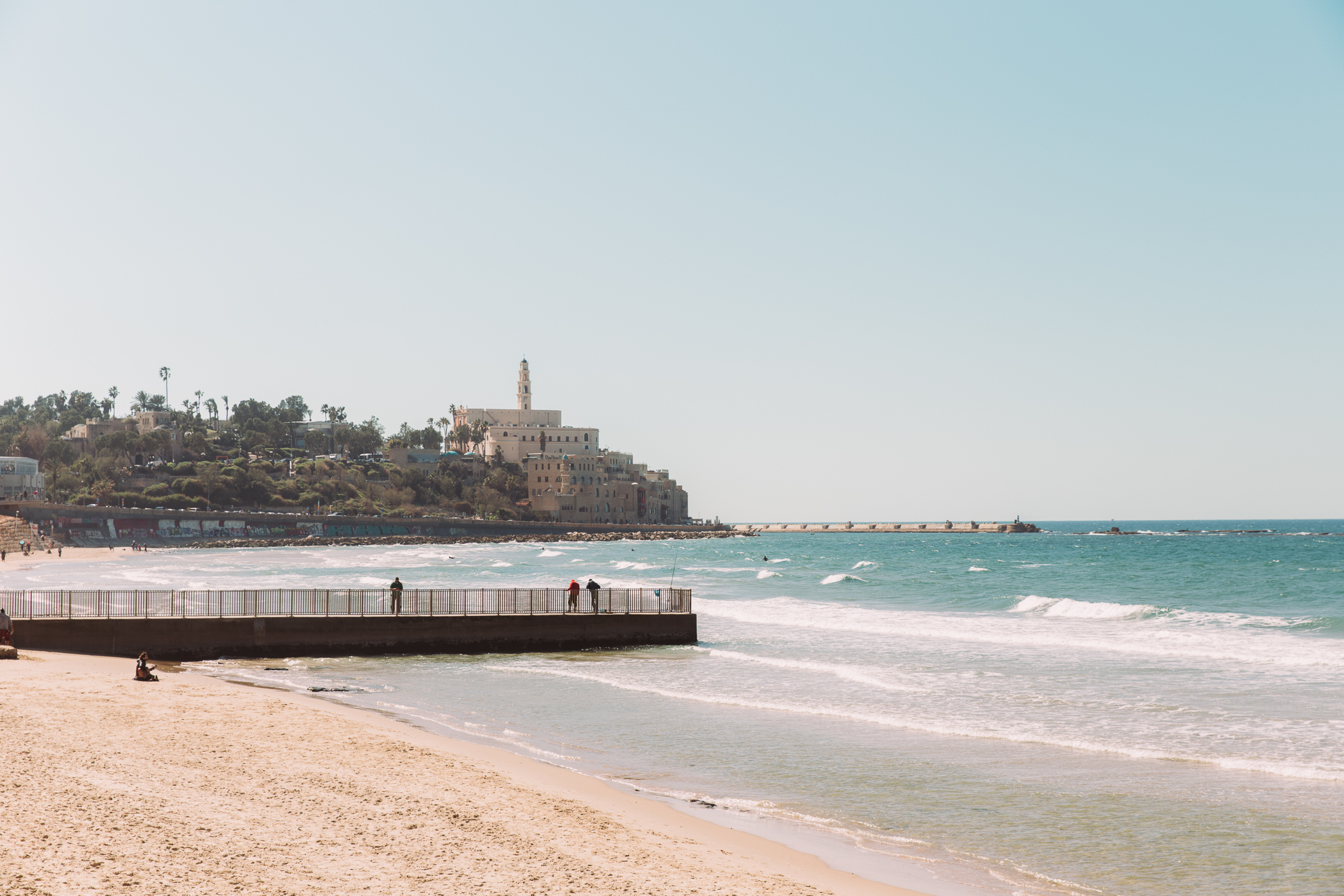 My Solo trip to Tel Aviv – Best Things to Do
Tel Aviv has a lot to offer, from museums to beaches to nightlife. Here are some top things to do in Tel Aviv:
Visit the Carmel Market – This bustling market is a great place to explore on foot, and you can find everything from fresh produce to souvenirs.
Relax on the Beach – Tel Aviv has several beautiful beaches, including Gordon Beach and Frishman Beach. Find the spot that feels right to you, spread out your beach towel, and soak up the sun.
Explore the Old City of Jaffa – Jaffa is an ancient port city that has a rich history and stunning architecture. You can explore the narrow streets and visit the famous Jaffa Flea Market.
Check out the Museums – Tel Aviv has several excellent museums, including the Tel Aviv Museum of Art and the Eretz Israel Museum.
Enjoy the Nightlife – Tel Aviv is known for its vibrant nightlife, with plenty of bars, clubs, and live music venues.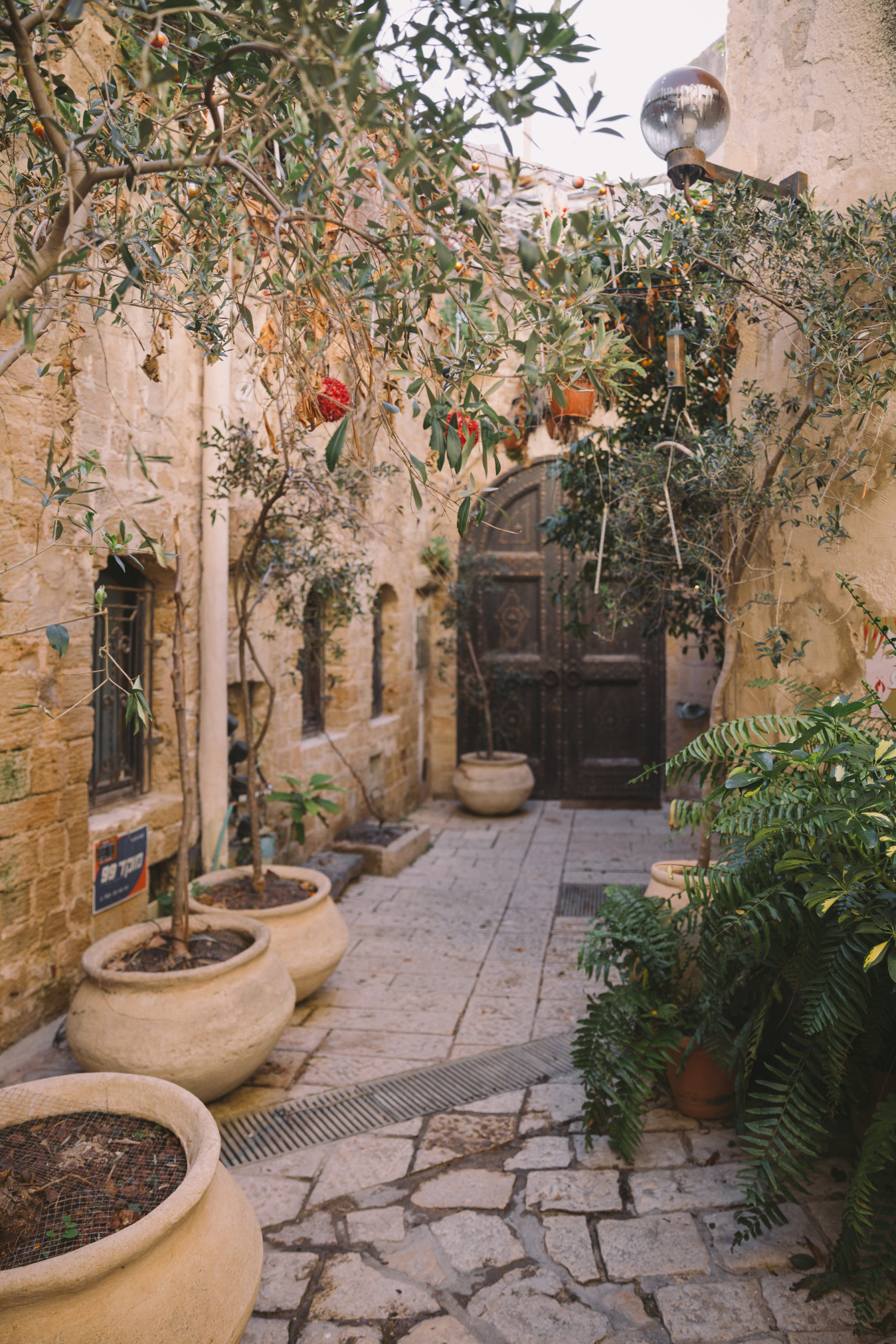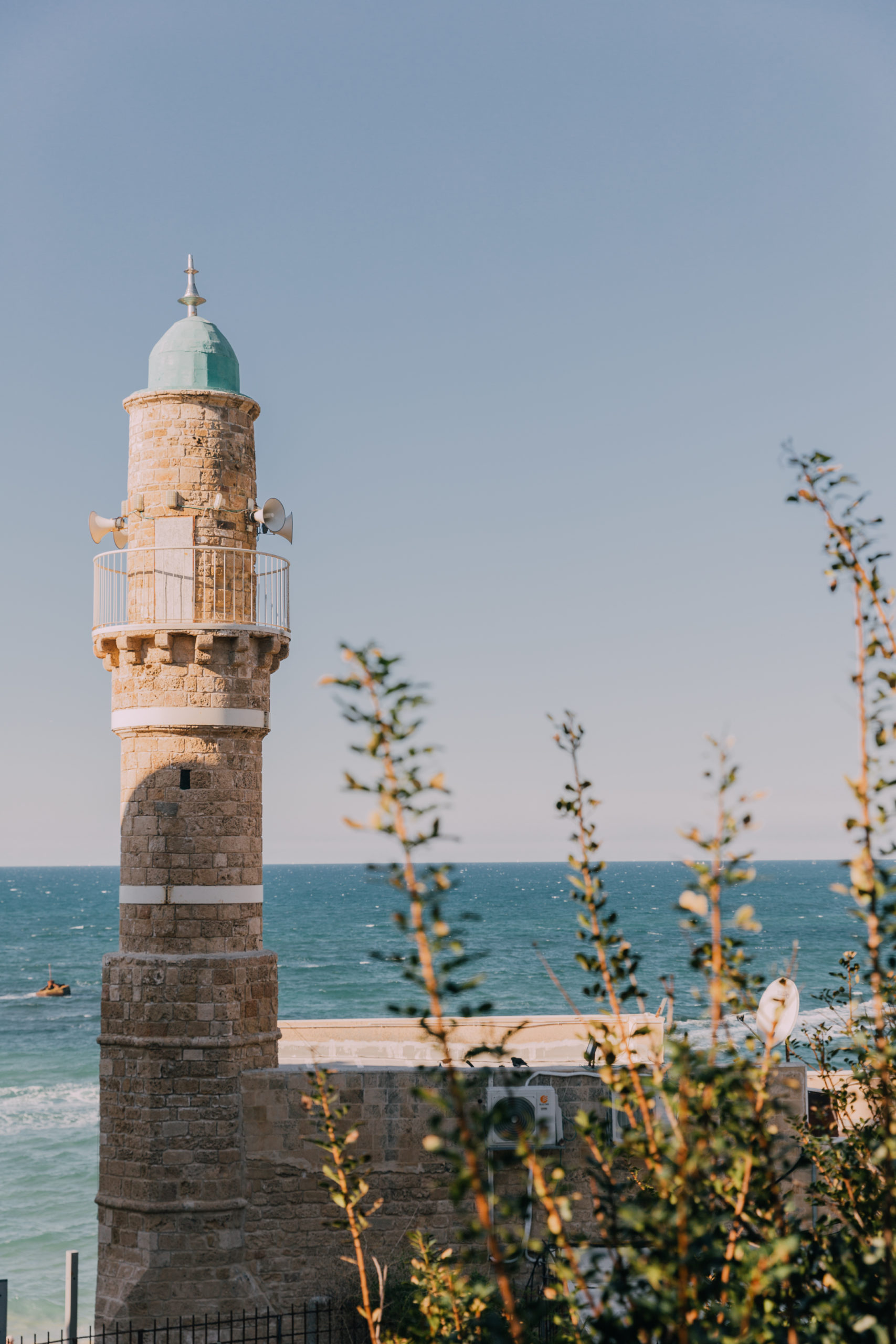 Getting there
The easiest way to get to Tel Aviv is by flying into Ben Gurion International Airport, which is located just outside the city. From there, you can take a taxi or the train to get into the city. Taxis are readily available outside the airport, but they can be expensive.
The train is a more affordable option, and it will take you directly into the city centre. From the train station, you may have to get a taxi to your hotel anyways, if you don't want to walk around with heavy luggages.
MY TOP TIP: In the airport look for the authorised taxis. They are the safest option.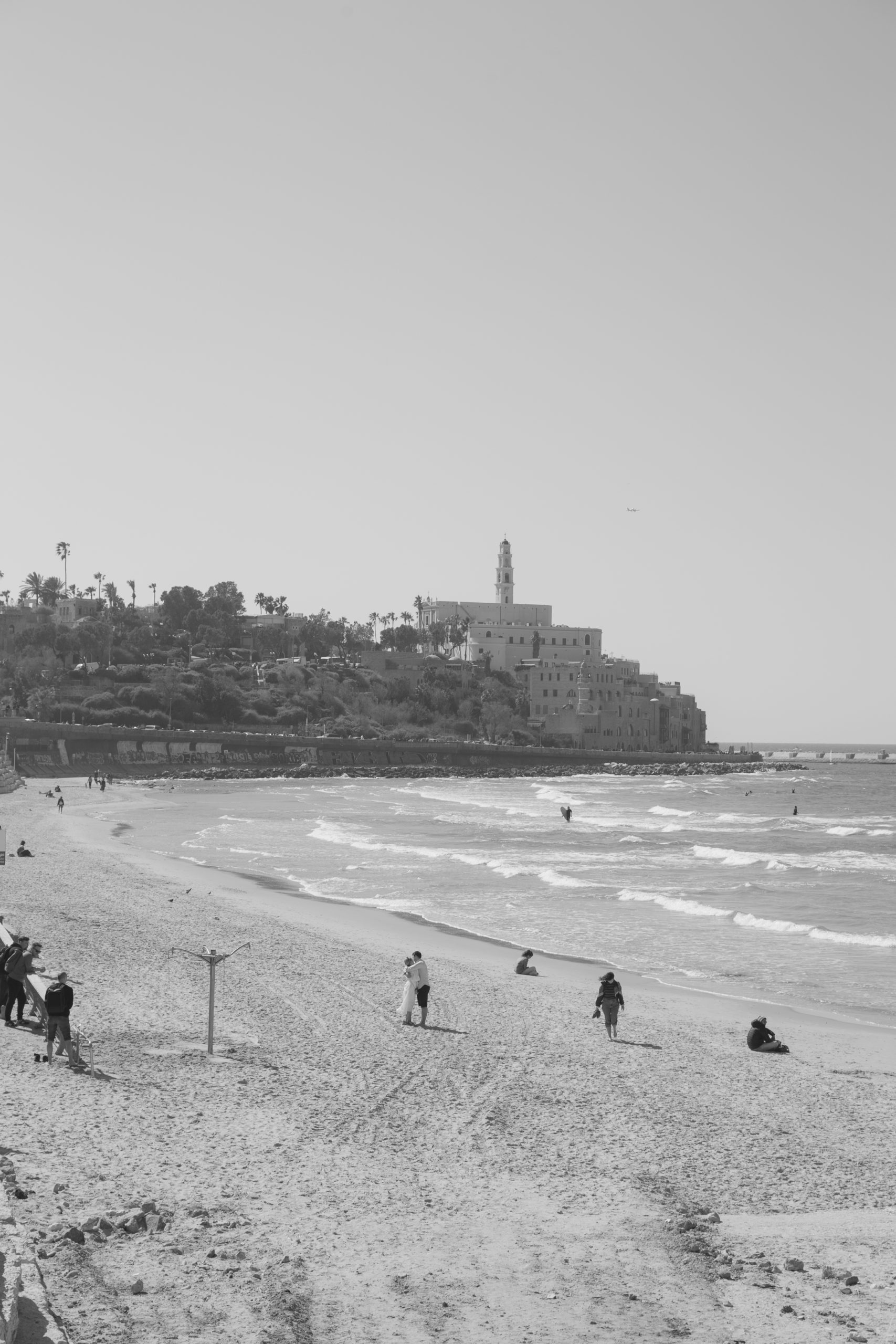 Is Tel Aviv Worth Visiting?
Tel Aviv is considered one of the most vibrant and cosmopolitan cities in the Middle East, offering a unique blend of history, culture, and modernity. It is home to some of the world's best beaches, art galleries, museums, restaurants, and nightlife. The city also has a rich history, with a mix of ancient and modern architecture, and is known for its Bauhaus-style buildings, which have earned it the nickname "the White City."
Visitors to Tel Aviv can enjoy a range of activities, from exploring historical sites such as the Jaffa Old City, the Tel Aviv Museum of Art, and the ancient port of Caesarea, to relaxing on the city's beautiful beaches, shopping in the colourful Carmel Market, or enjoying the lively nightlife scene.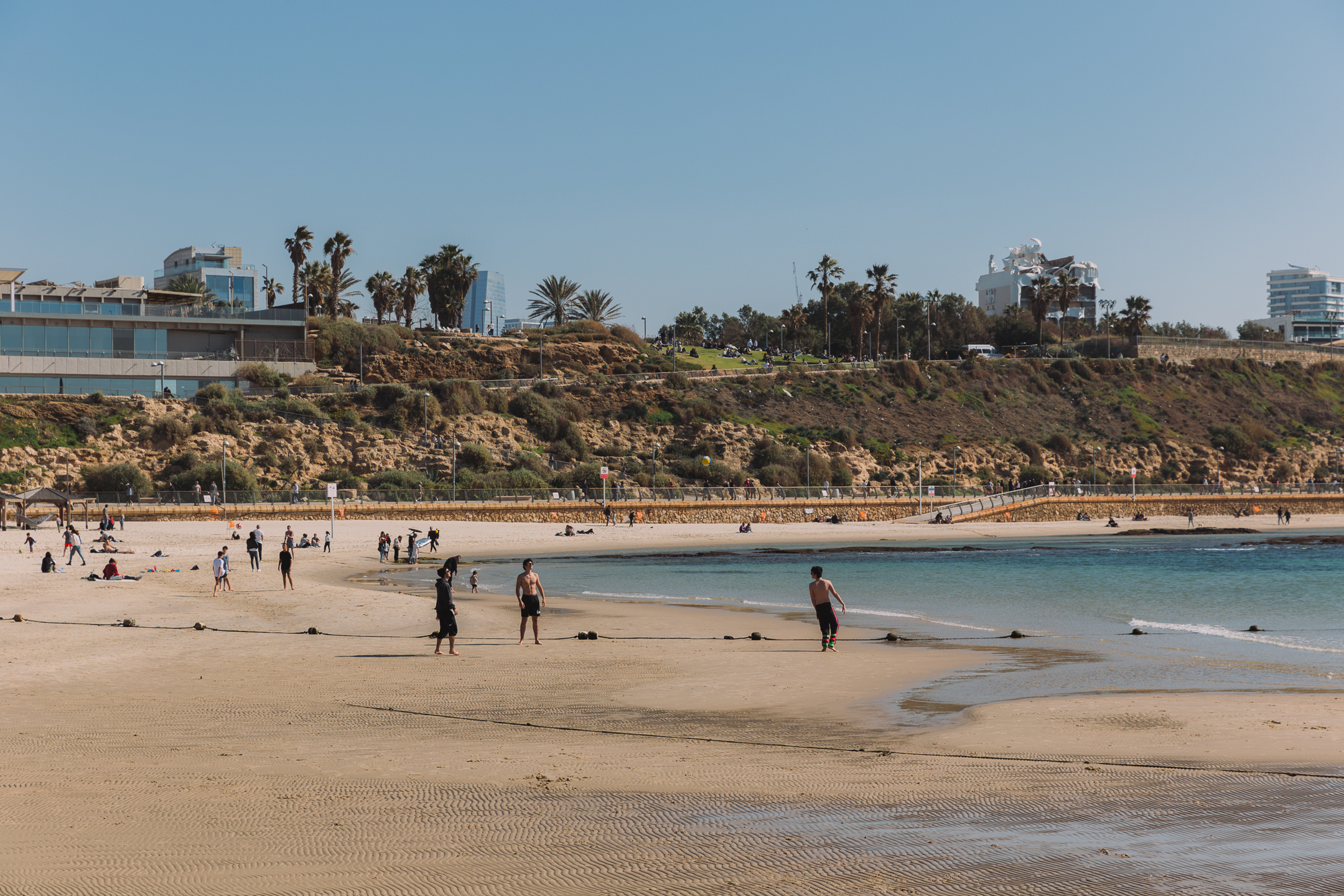 Tel Aviv Neighbourhoods 
Some popular neighbourhoods to visit include the trendy Florentin, the artistic Neve Tzedek, vibrant Carmel Market area, Rothschild Boulevard, Dizengoff Square and HaTachana, The Renovated Old Train Station of Tel Aviv.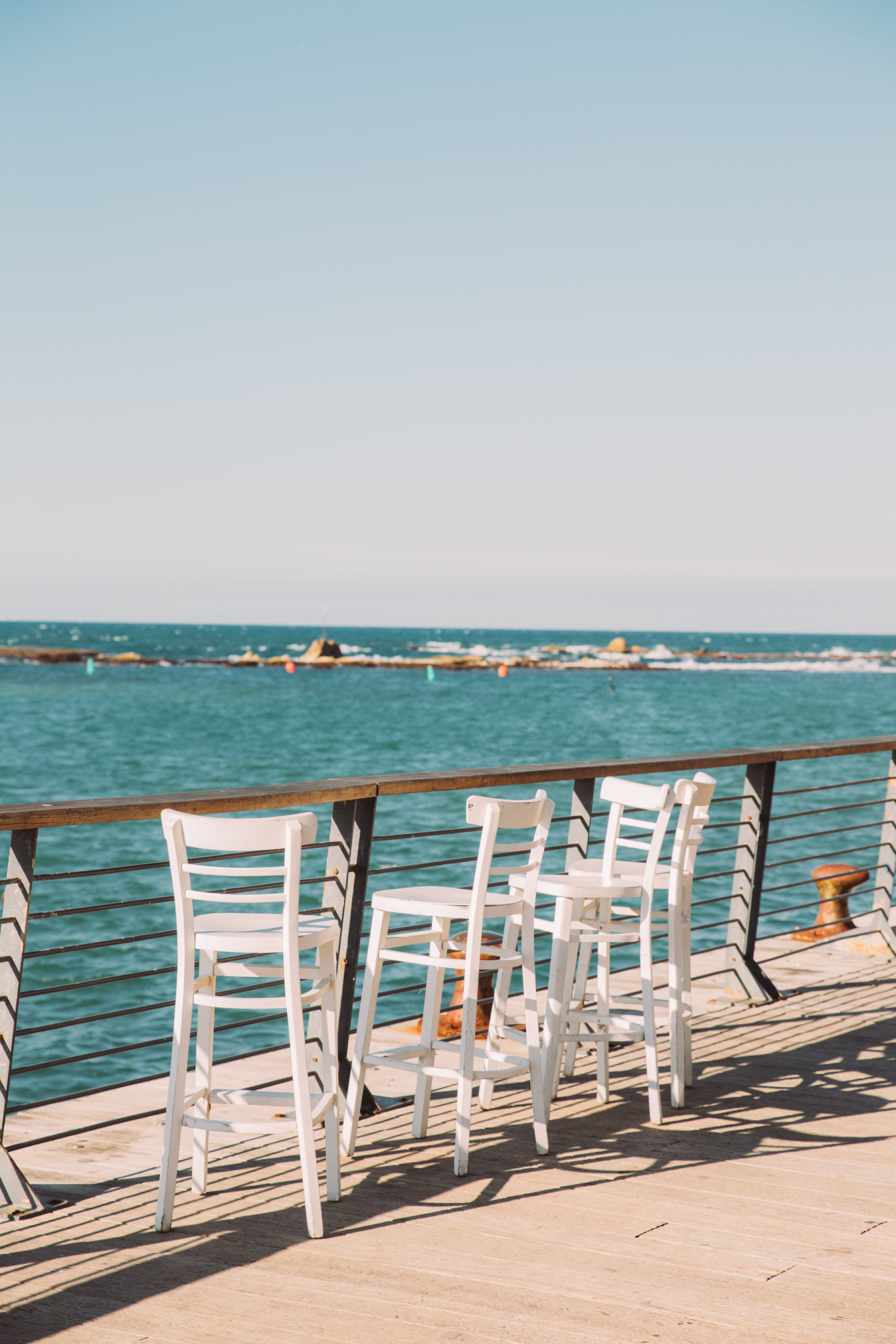 Is Tel Aviv safe for solo female travellers?
Tel Aviv is generally a safe city for solo travellers, but it is always important to take precautions. You should avoid walking alone at night in unfamiliar areas and keep an eye on your belongings in crowded places. It is also a good idea to stay aware of your surroundings and trust your instincts.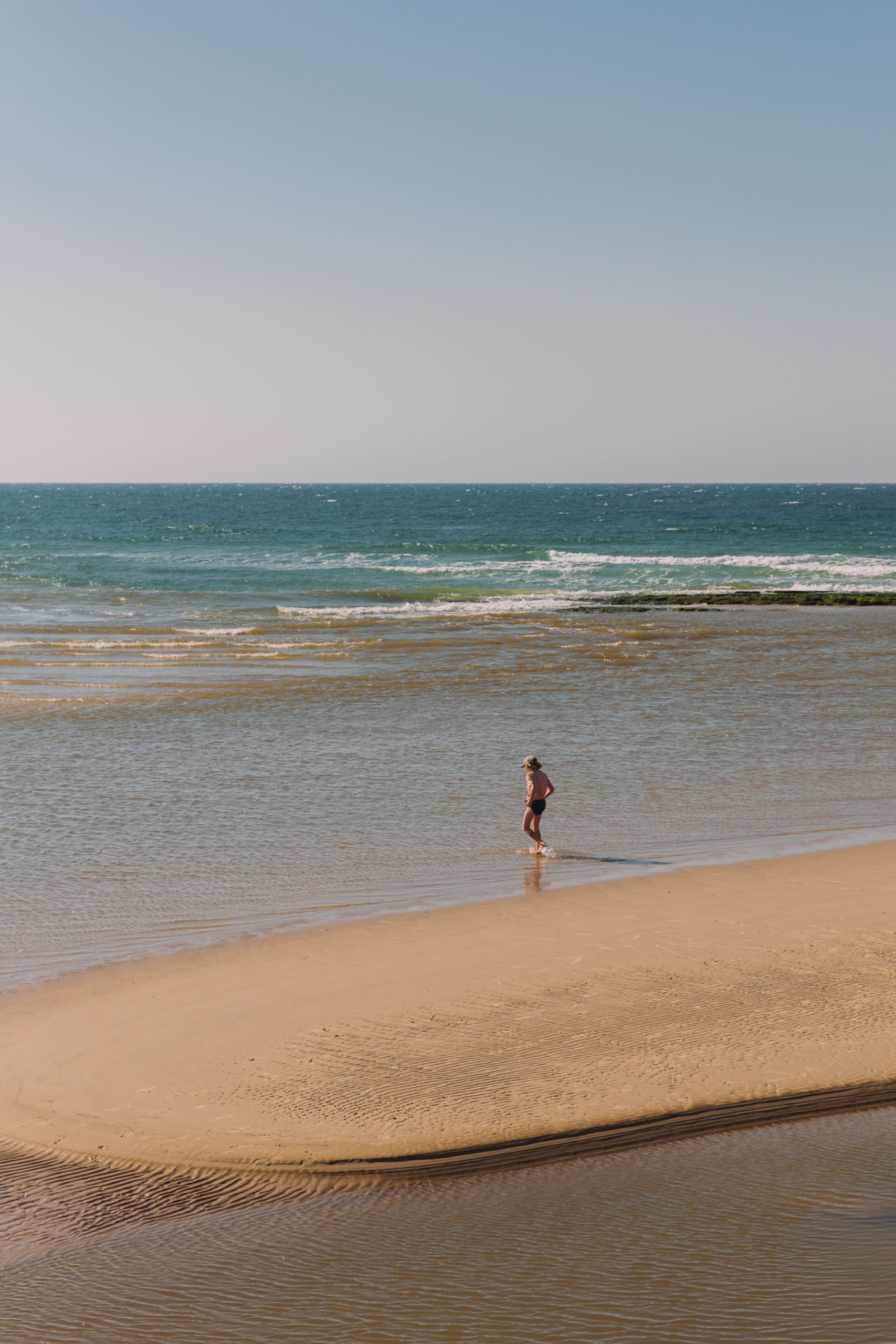 Places I fell in love with during my stay
Eats for breakfast (hipster place with great vibes)
Café Noir for lunch (French and chic, located in a nice neighbourhood )
Hotel Montefiore for lunch
Calabria restaurant for dinner (great vibes, fantastic playlist and food, sit on the bar)
Cicchetti restaurant for dinner (great vibes, fantastic playlist and food, sit on the bar)
Isla cafe, cool place to spend a day with your laptop (I only passed by but it looked wonderful)
Hilton Bay for all day drinks and food and best sunset spot in Tel Aviv (simply amazing)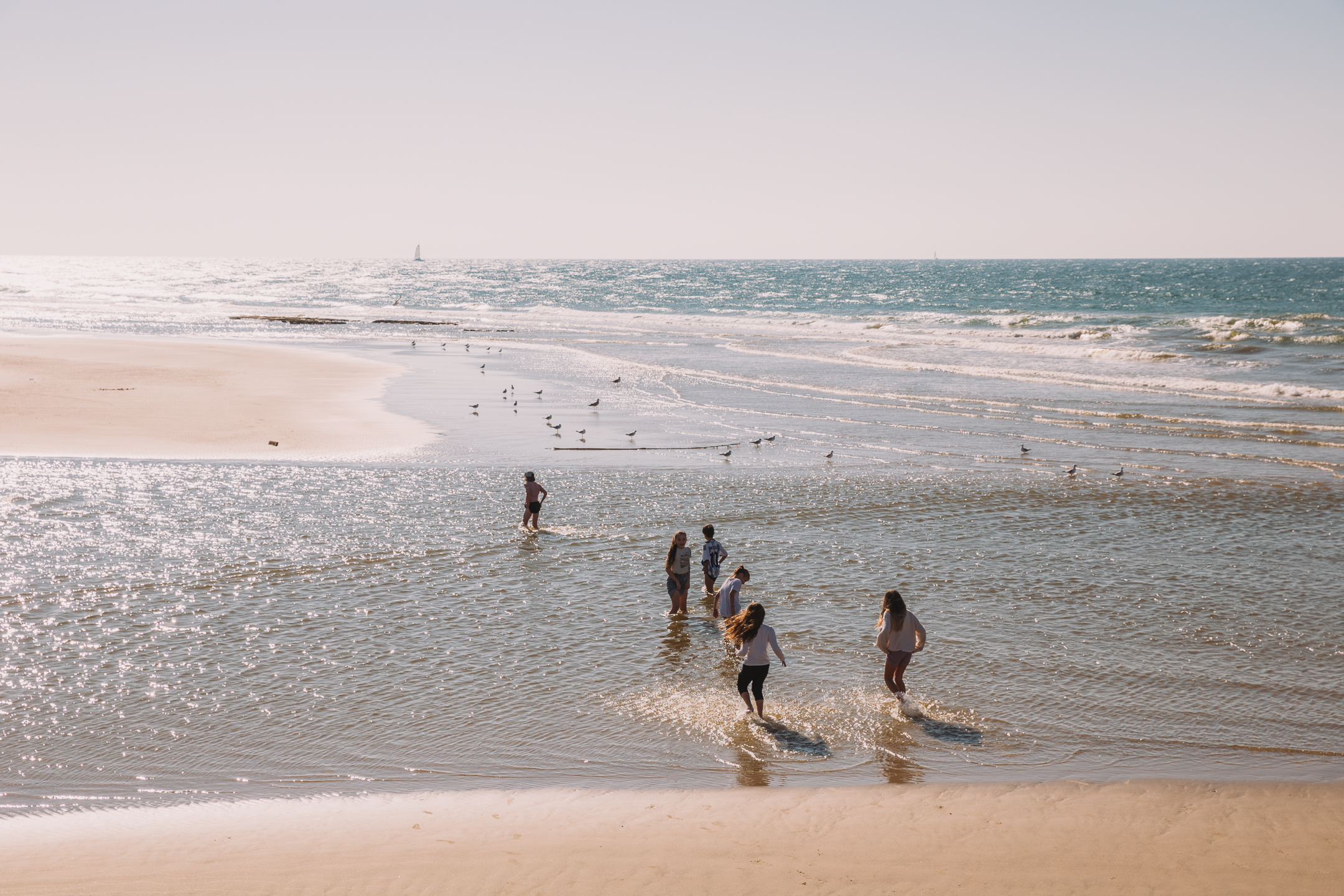 My solo trip to Tel Aviv / What is Tel Aviv best known for?
Tel Aviv is best known for its vibrant culture, beautiful beaches, and lively nightlife. It is a city that never sleeps and offers something for everyone, whether you're interested in art, music, food, or history.
Exploring Tel Aviv alone can be a great adventure. With its friendly atmosphere, great food, and interesting sights, there's plenty to keep solo travellers entertained and engaged.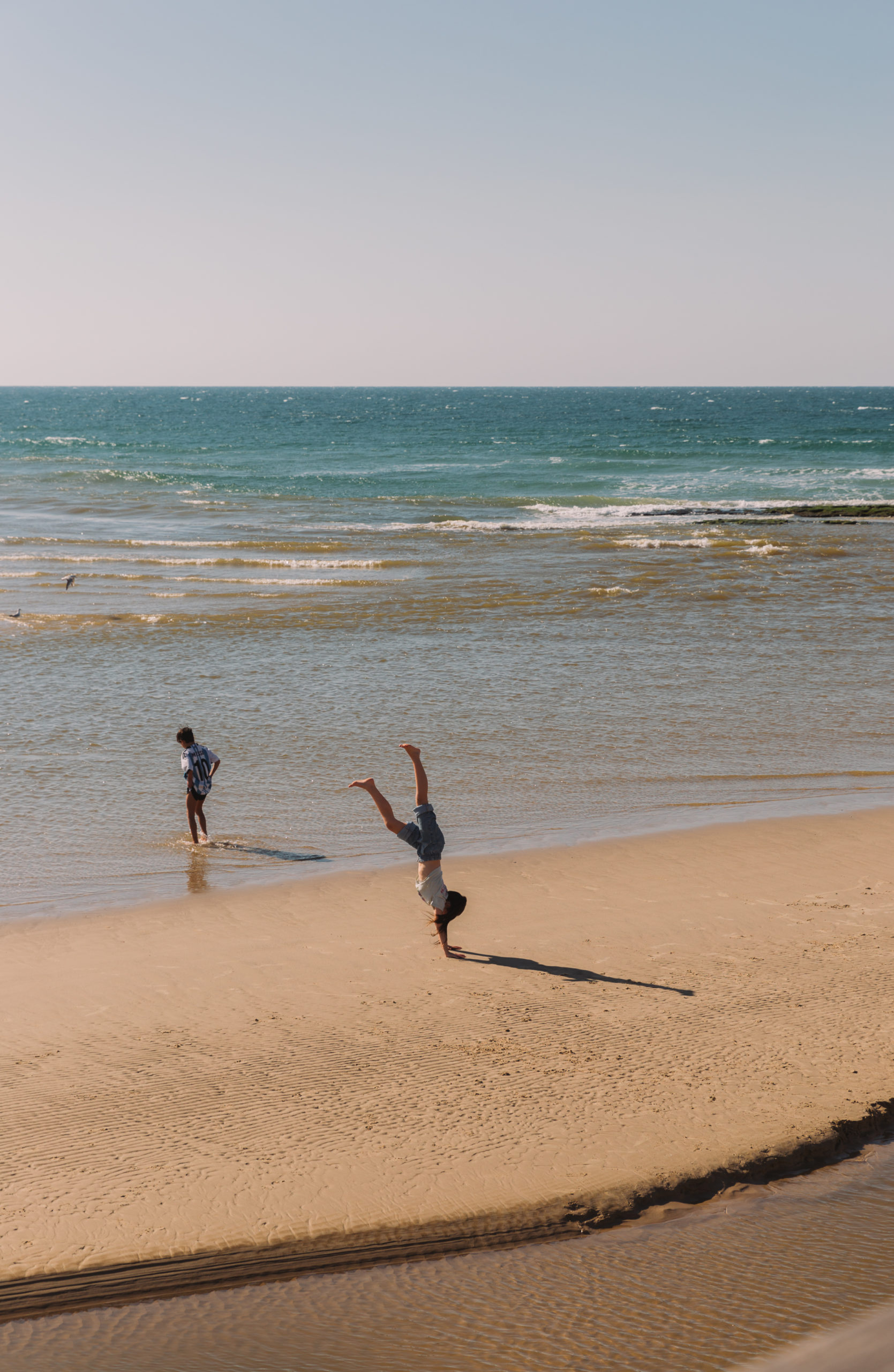 How many days do you need in Tel Aviv?
The number of days you need in Tel Aviv depends on your travel itinerary, interests, and budget. However, to experience Tel Aviv's main attractions and get a feel for the city, I would recommend spending at least three to four days in Tel Aviv.
Here's a sample itinerary for a four-day trip to Tel Aviv:
Day 1: Explore the city's Bauhaus architecture and visit the Tel Aviv Museum of Art, followed by a stroll along the beach and dinner at one of Tel Aviv's top-rated restaurants.
Day 2: Visit the ancient port city of Jaffa, walk around the flea market, and explore the Old City. In the evening, head to one of Tel Aviv's many bars or clubs.
Day 3: Take a day trip to Jerusalem or the Dead Sea, or spend the day exploring Tel Aviv's vibrant food scene and street art.
Day 4: Relax on the beach, visit the Carmel Market, and enjoy a final meal at one of Tel Aviv's many fantastic restaurants.
Of course, if you have more time, you can explore other parts of Israel or spend more time in Tel Aviv to delve deeper into its culture and attractions.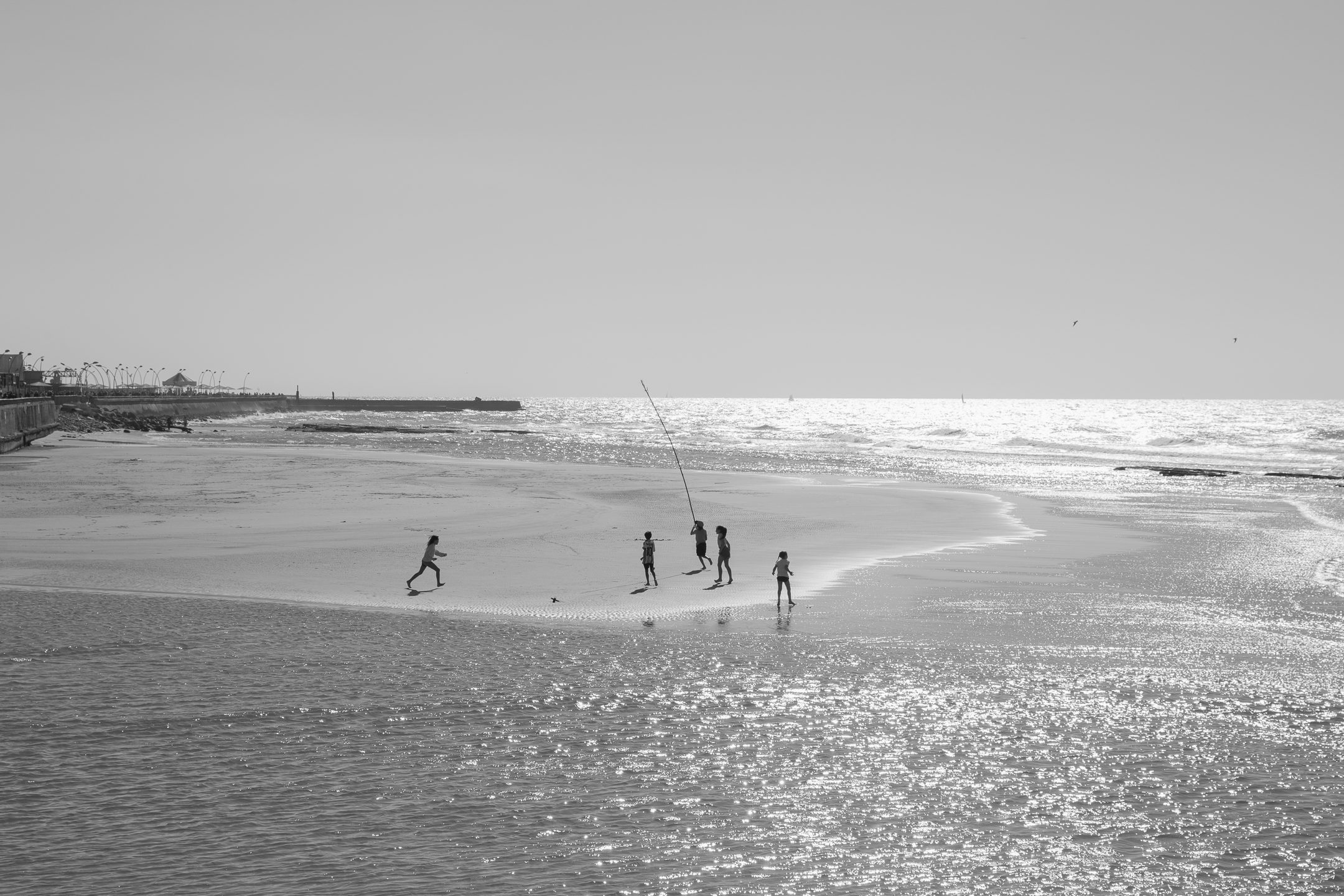 My solo trip to Tel Aviv – Is Tel Aviv a walkable city?
Tel Aviv is a walkable city. Walking is a great way to explore its vibrant neighbourhoods, beautiful beaches, and historic landmarks. Many of the city's main attractions, such as the beach promenade, Rothschild Boulevard, and the Carmel Market, are within walking distance of each other.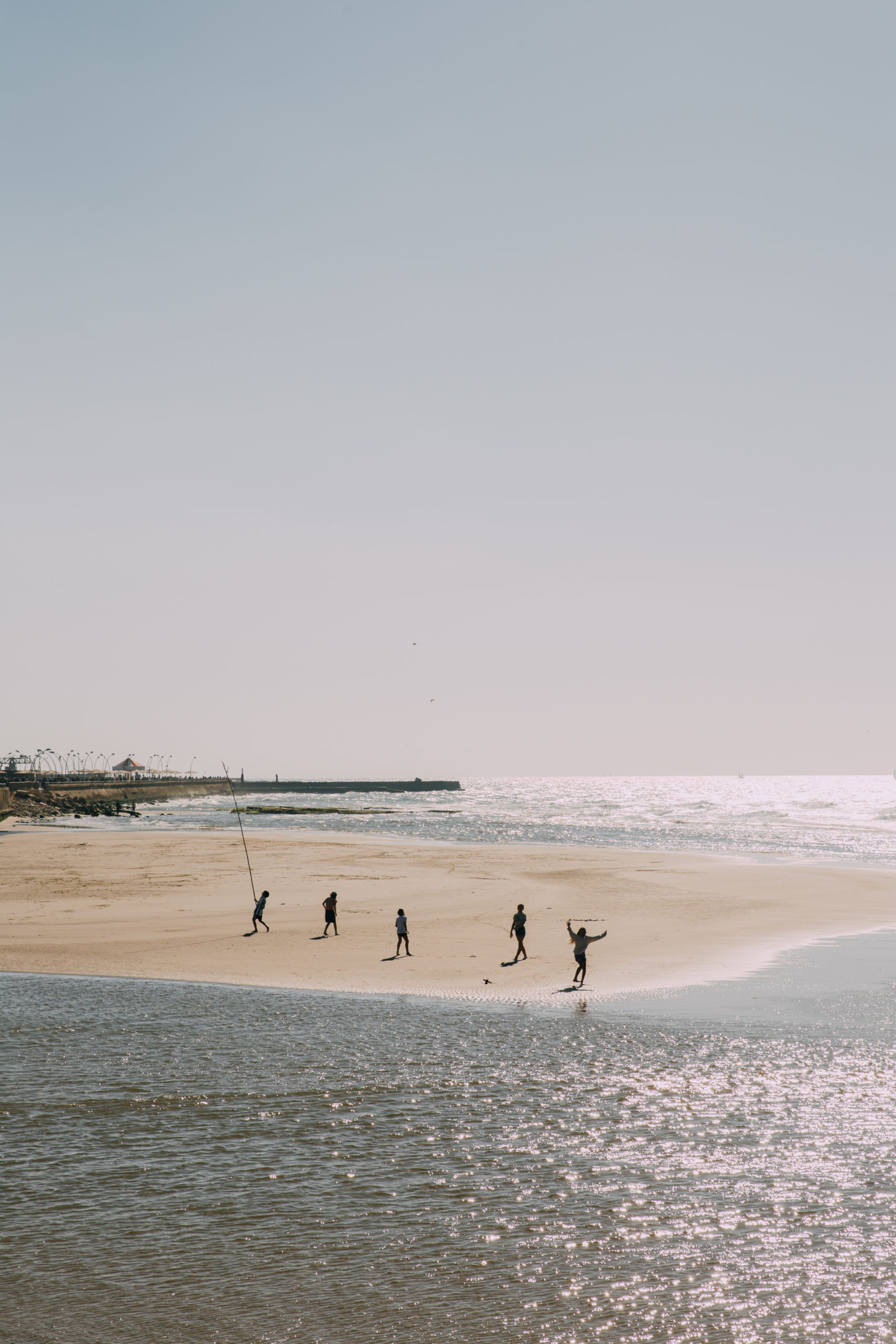 What is Shabbat?
Shabbat is the Jewish day of rest, which begins at sunset on Friday and ends at nightfall on Saturday. It is a significant and widely observed tradition in Israel, including Tel Aviv.
During Shabbat, many businesses, shops, and restaurants in Tel Aviv close, and public transportation services are reduced or stopped. The city takes on a more relaxed and quiet atmosphere, and many families and friends gather for meals and other social activities.
Visitors to Tel Aviv during Shabbat may notice some differences in the city's atmosphere, with many stores and restaurants closed and public transportation being less frequent. However, there are still plenty of things to do during Shabbat, including visiting the beach, exploring the city's parks and museums, or joining a Shabbat meal with a local family or community.
It's important to be respectful of Shabbat traditions and customs while in Tel Aviv, such as dressing modestly when visiting religious sites and refraining from using electronic devices or driving on Shabbat.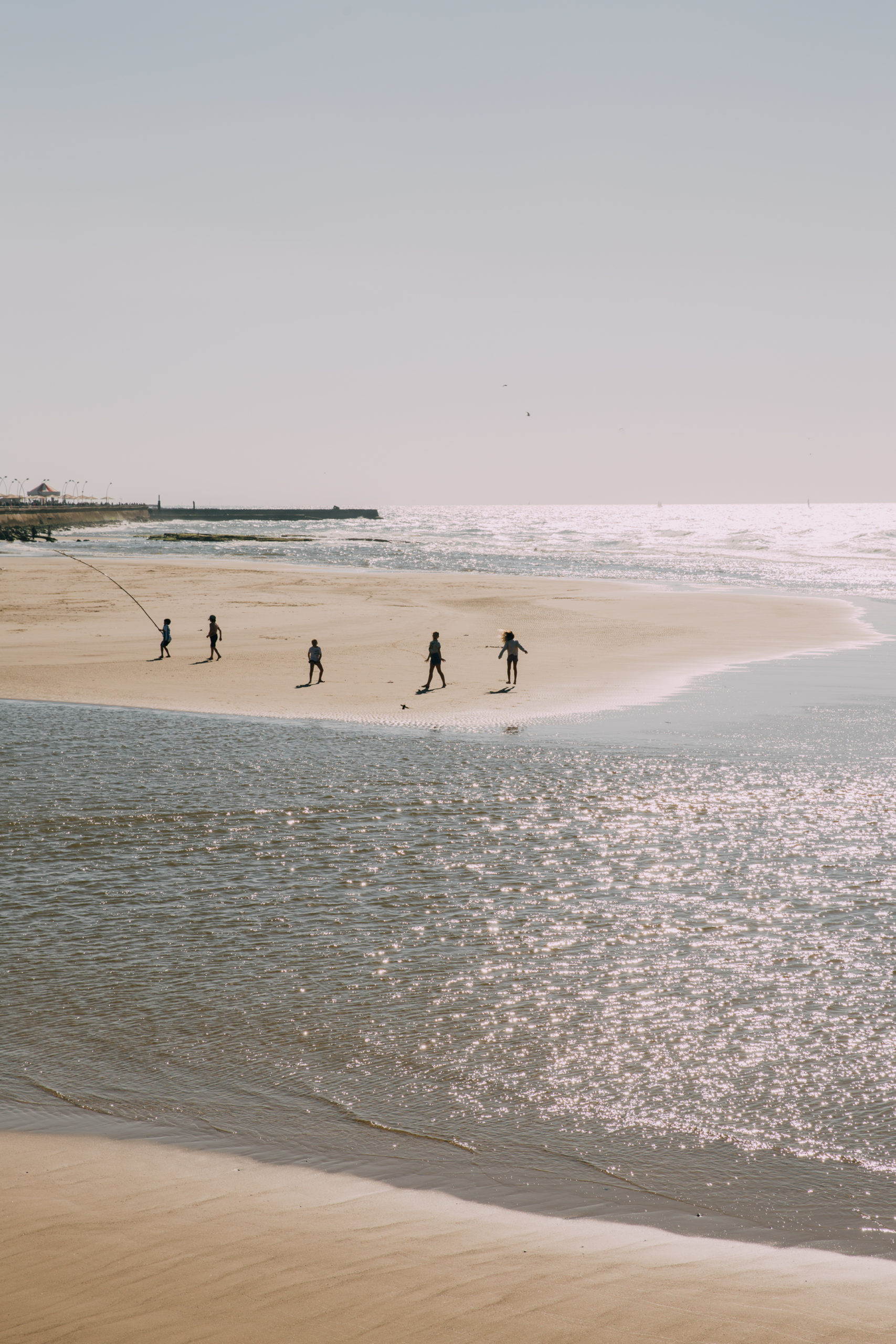 When is the best time to visit Tel Aviv?
The best time to visit Tel Aviv is during the spring (March to May) and fall (September to November) when the weather is mild and comfortable. During these seasons, temperatures are generally in the 20-25°C (68-77°F) range, and there's usually plenty of sunshine.
Summer (June to August) is also a popular time to visit Tel Aviv, especially for beachgoers and nightlife enthusiasts. However, it can get extremely hot and humid, with temperatures often reaching above 30°C (86°F), making it less comfortable for sightseeing and outdoor activities.
Winter (December to February) in Tel Aviv is mild, with temperatures ranging from 10-20°C (50-68°F). While it's still possible to enjoy the city's attractions during the winter months, there is a higher chance of rain and cooler temperatures.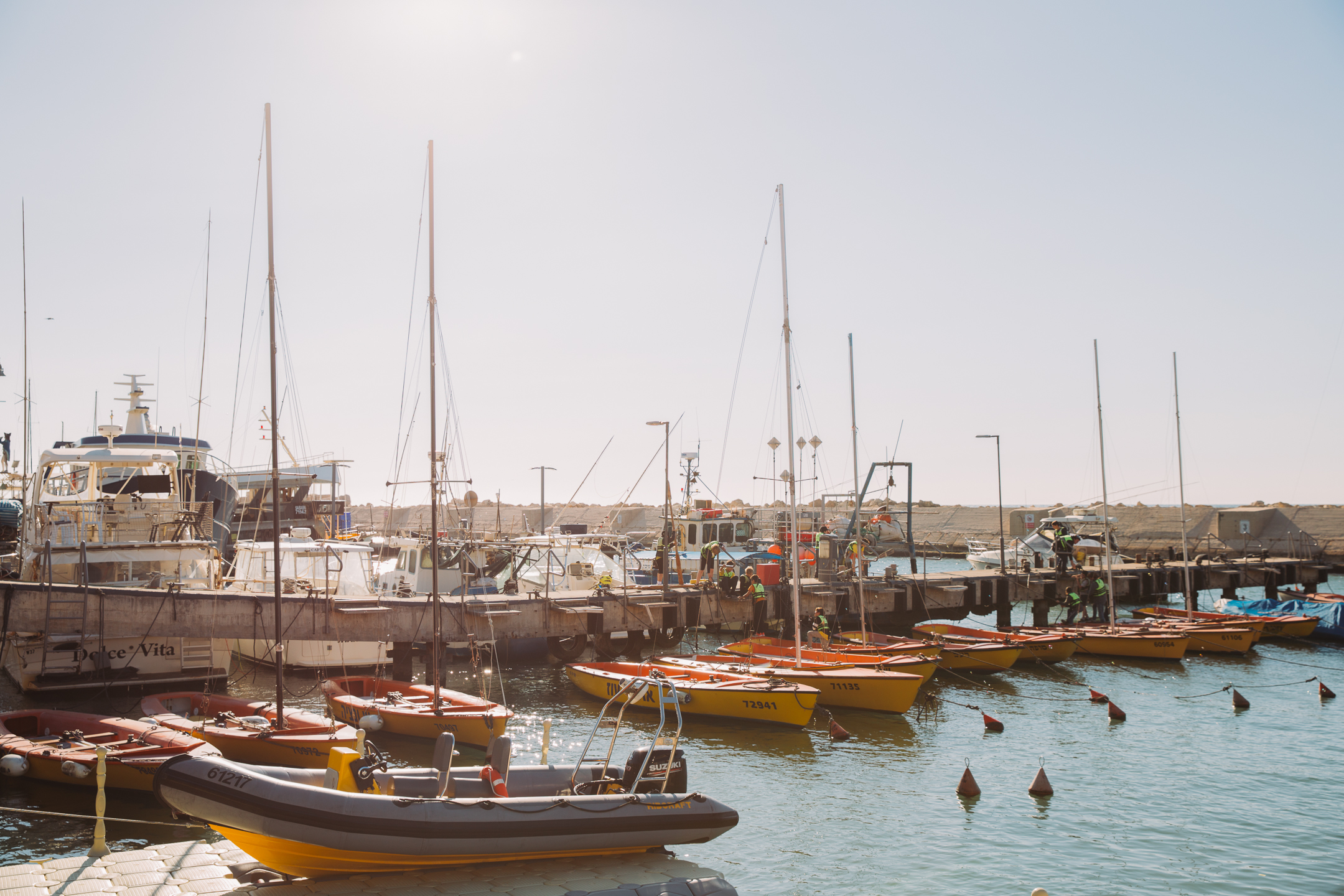 It's important to note that some of Tel Aviv's popular events and festivals, such as the Tel Aviv Pride Parade and the White Night Festival, take place in the summer months. However, they can also attract large crowds and higher prices.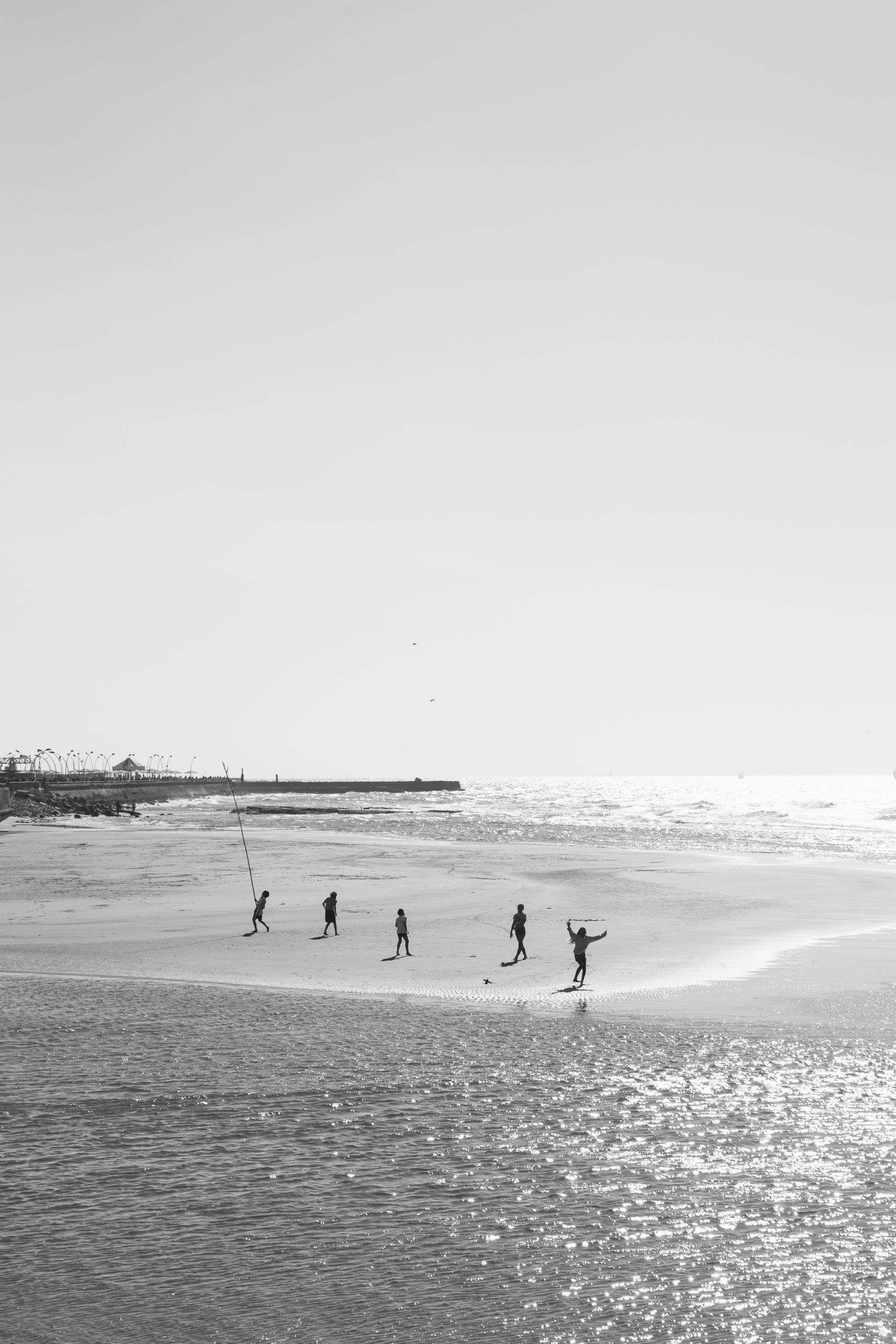 Overall, the best time to visit Tel Aviv depends on your preferences and interests, but spring and fall are generally considered the most pleasant seasons to explore the city.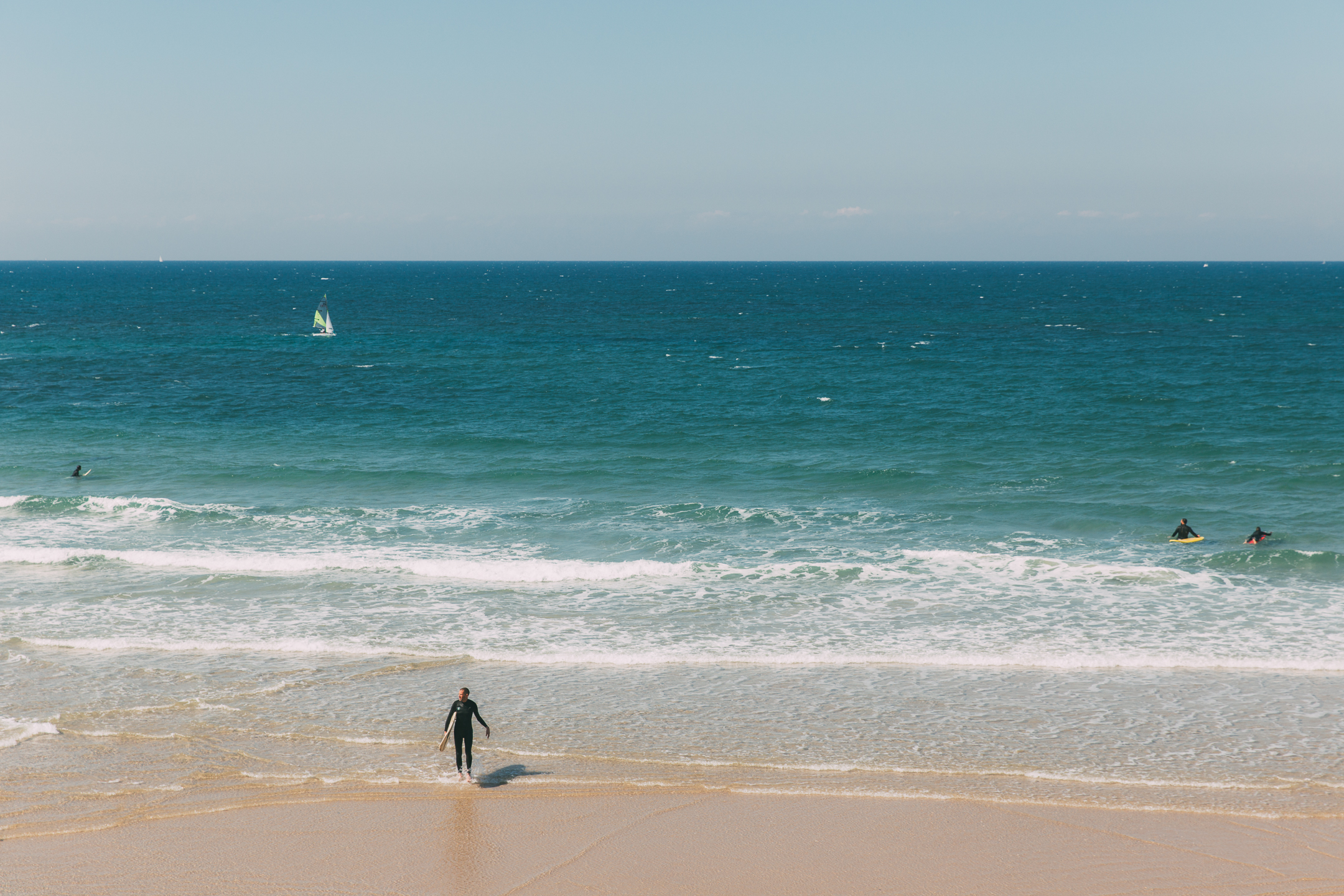 Read on to find out How to Make the Most of Your Solo Trip to Tel Aviv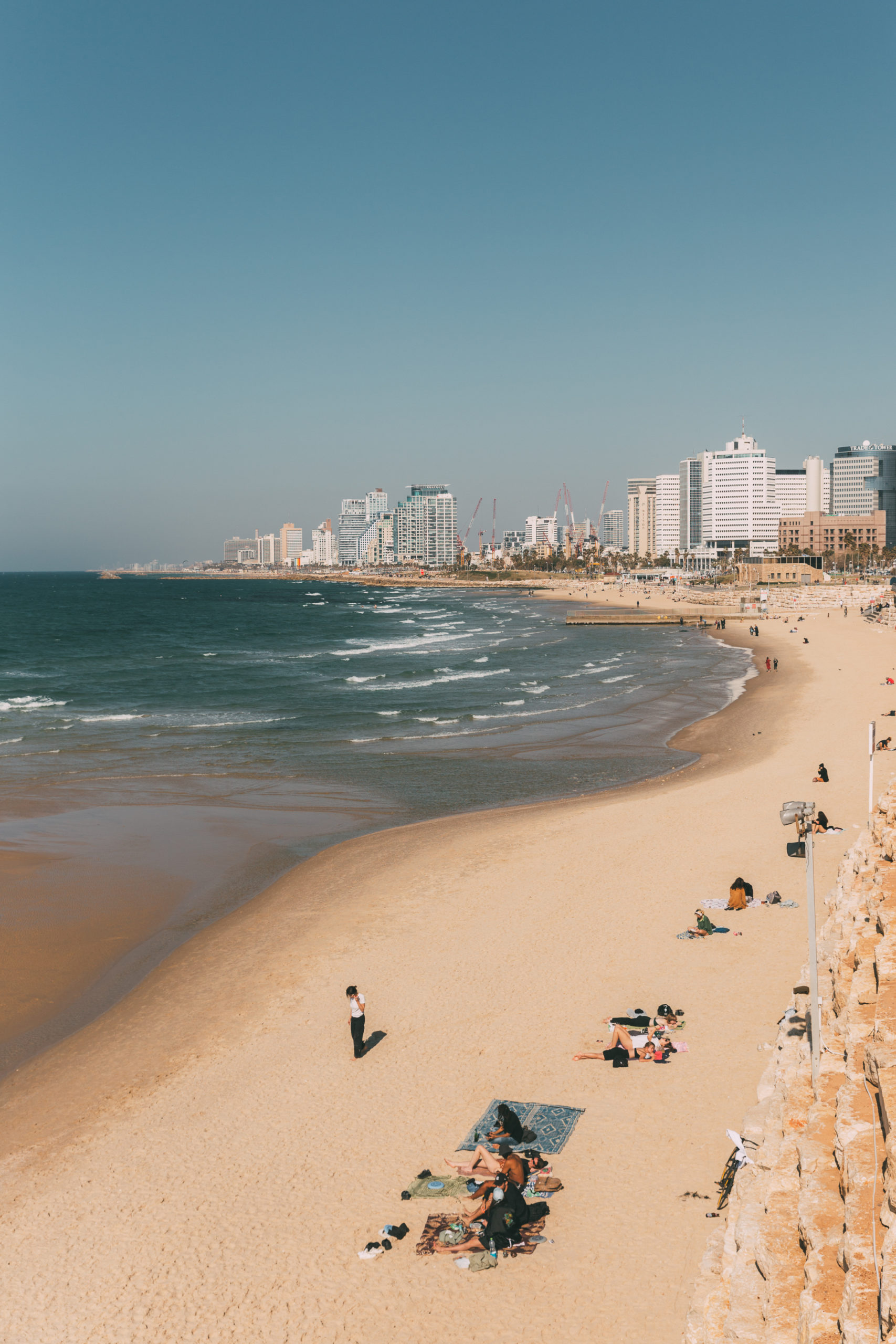 Explore the beaches
Tel Aviv is famous for its beaches, and there are plenty of options to choose from. Some popular ones include Hilton Beach, Gordon Beach, and Frishman Beach.
Tel Aviv's beaches are a must-visit, and they're a great place to relax and meet locals. Consider bringing a book or renting a beach chair and umbrella for a day of sun and sea.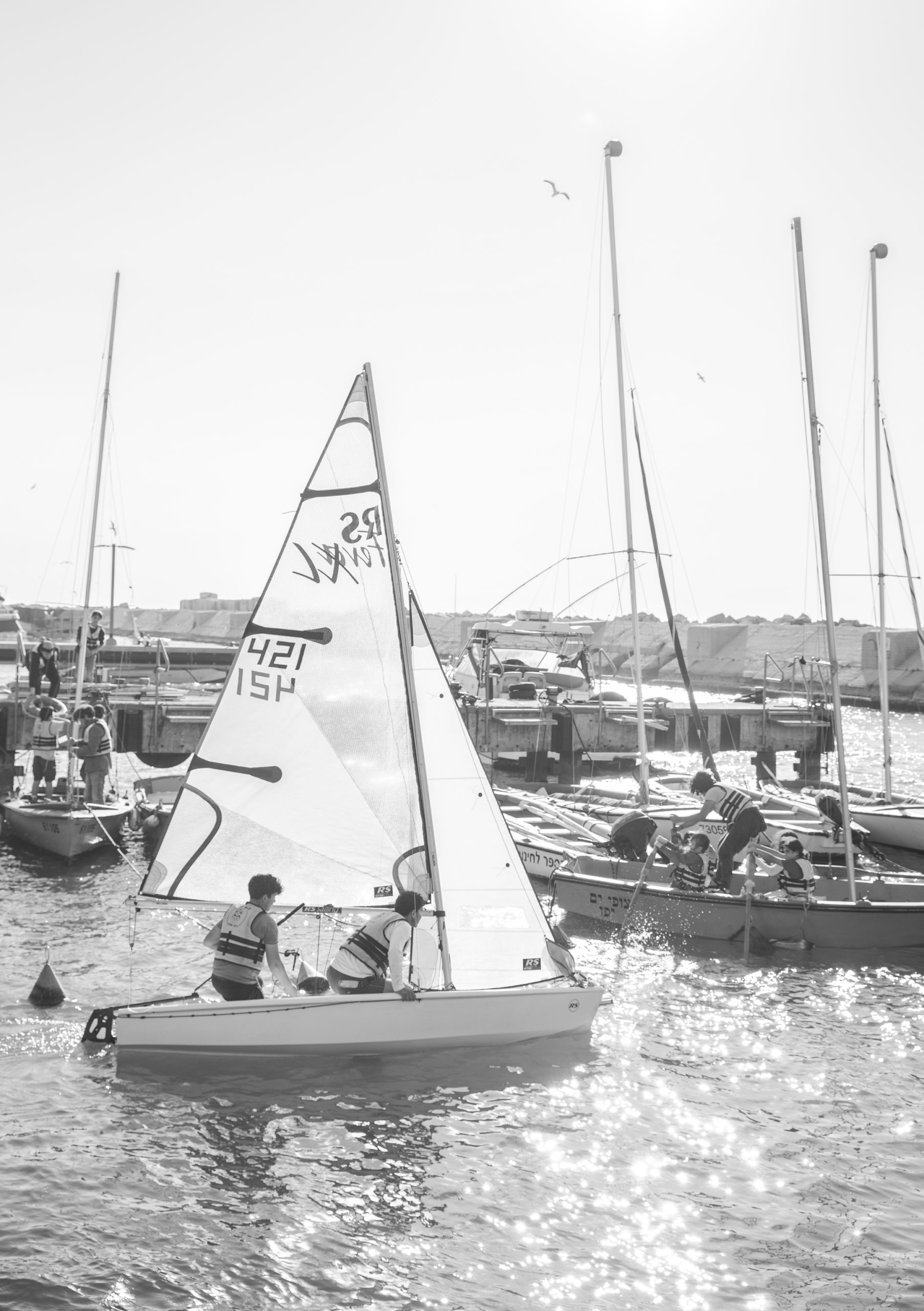 Visit Jaffa
Jaffa is a historic port city that's located just south of Tel Aviv. It's known for its winding alleys, ancient buildings, and bustling flea market. Don't miss the chance to try some delicious local food while you're here.
Take a food tour
Tel Aviv is a foodie's paradise, and there are plenty of delicious dishes to try. You can join a guided food tour to discover the best local food spots and learn about the city's culinary culture. Consider trying some of the city's famous street food, such as falafel, hummus, and shakshuka.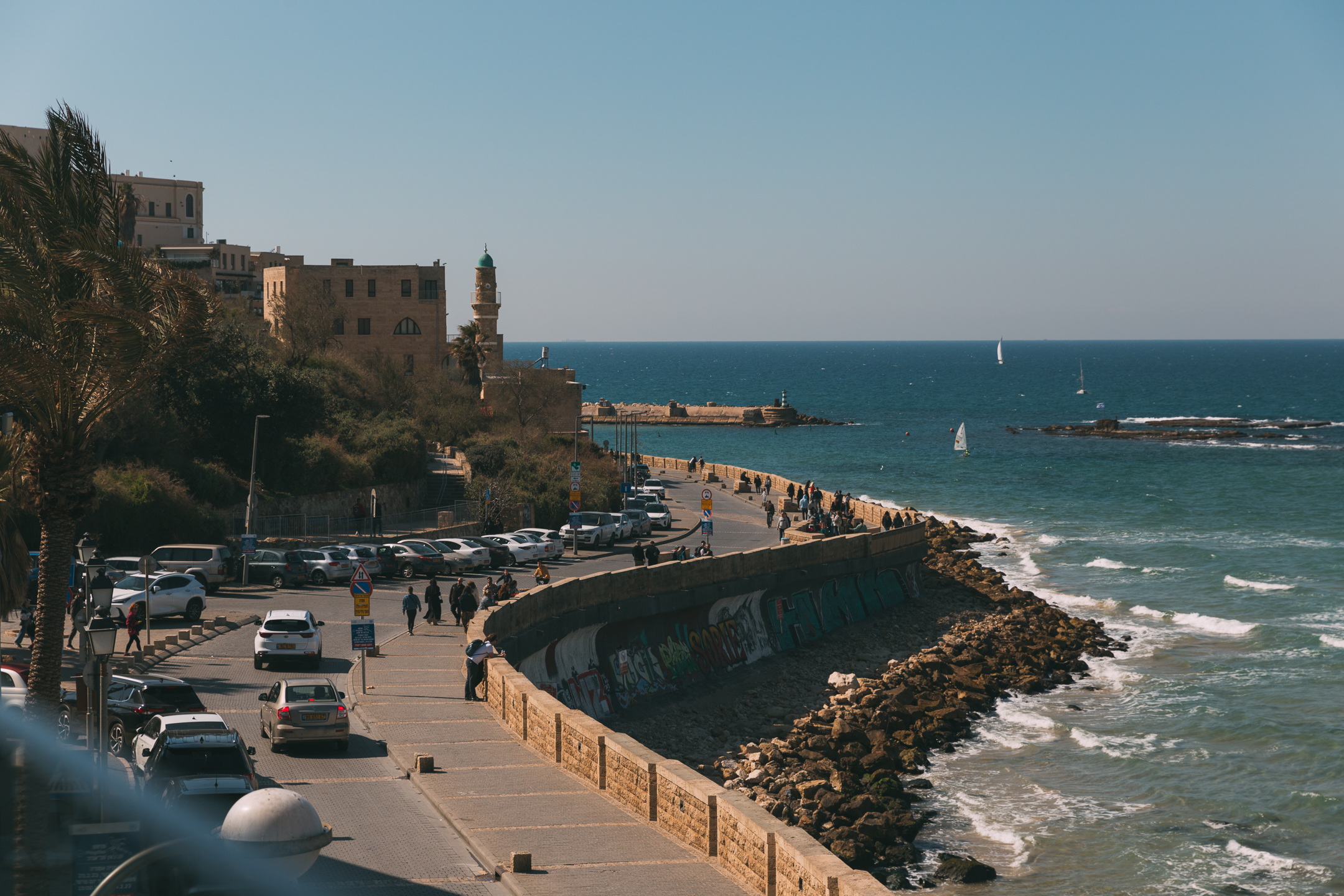 Explore the art scene
Tel Aviv has a thriving arts scene, and there are plenty of galleries and museums to visit. Some popular options include the Tel Aviv Museum of Art and the Bauhaus Center.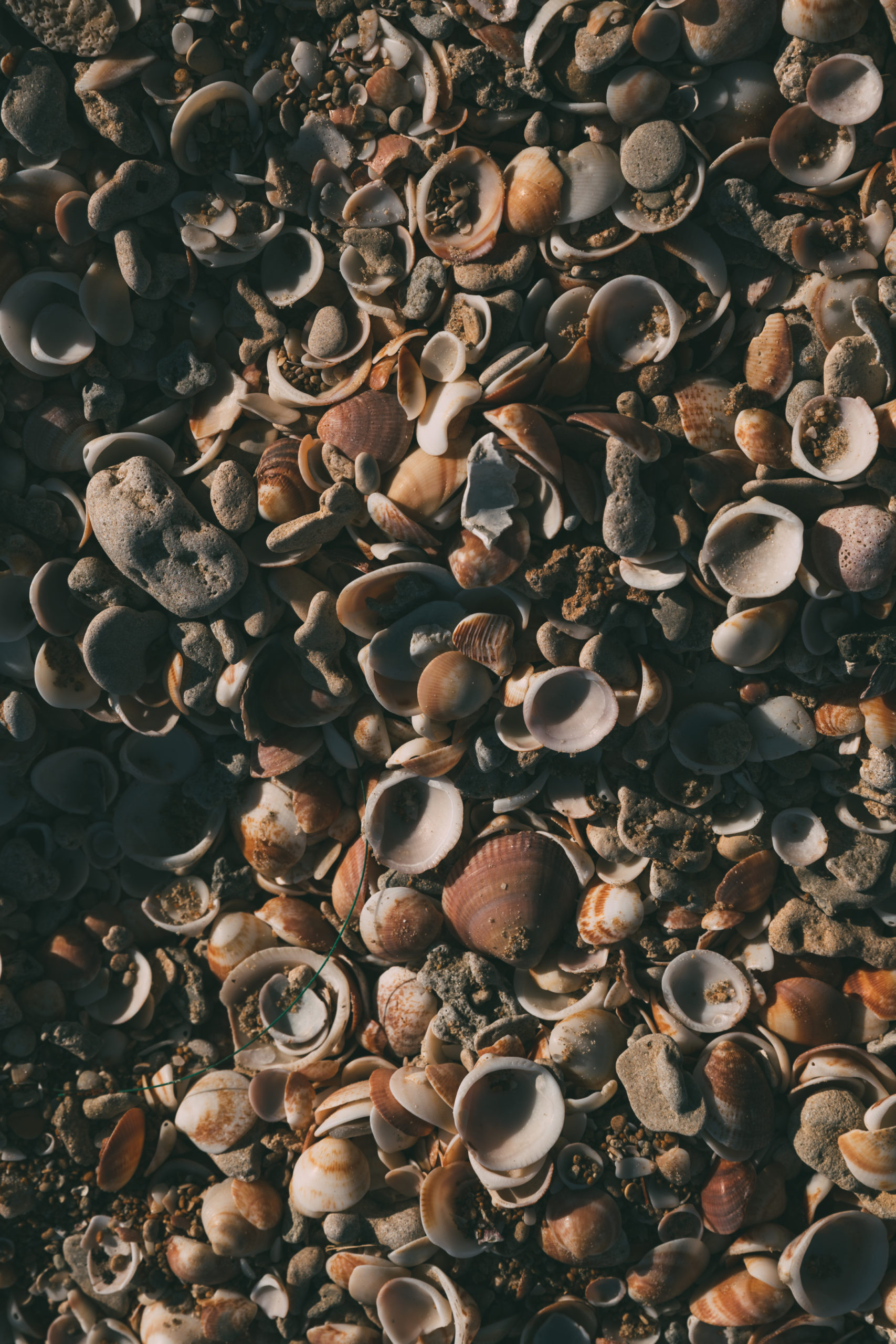 Take a bike ride
Tel Aviv is a very bike-friendly city, and there are plenty of bike rental shops around. You can take a leisurely ride along the beachfront or explore some of the city's parks and neighborhoods.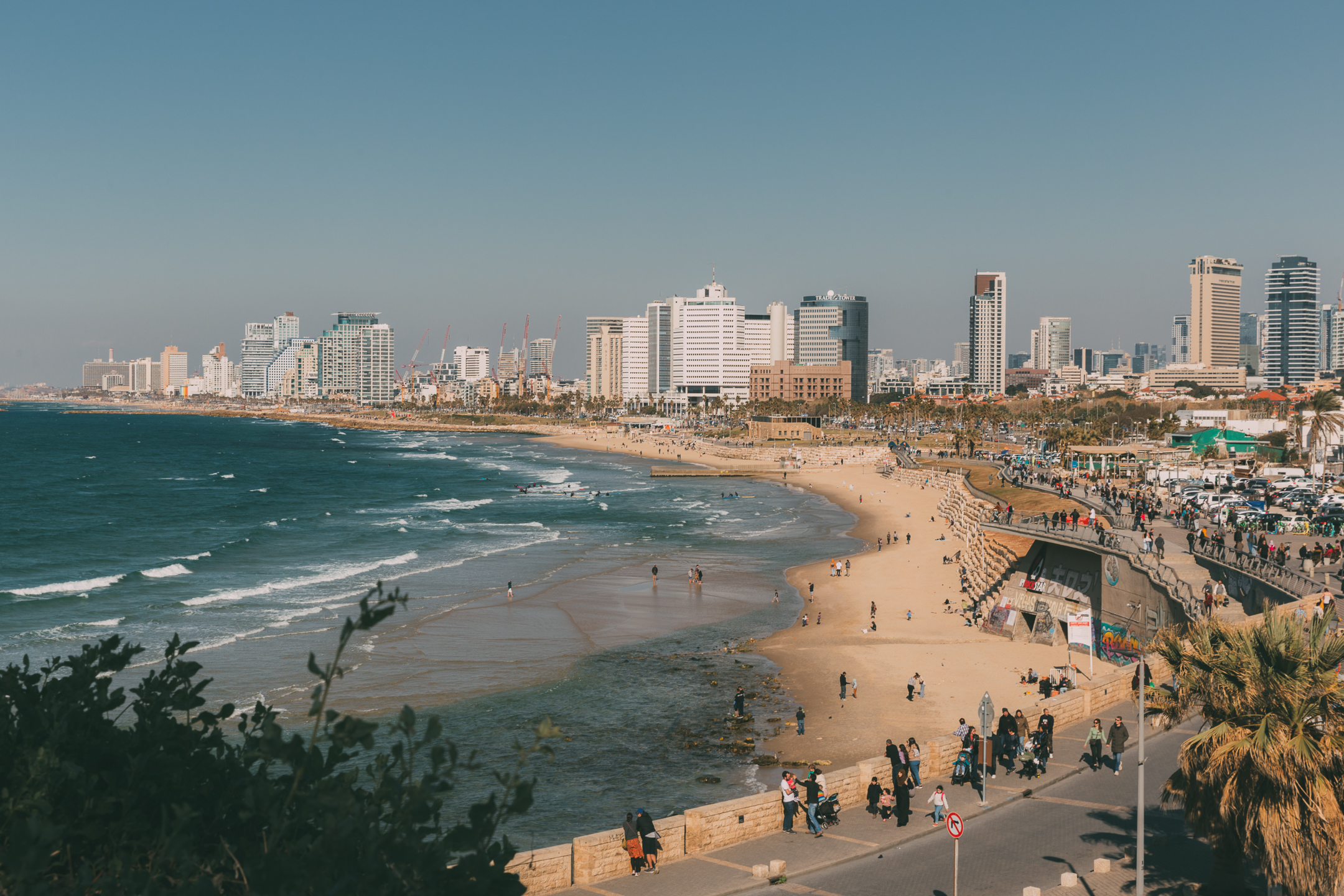 Enjoy the nightlife
Tel Aviv has a buzzing nightlife scene, with plenty of bars, clubs, and live music venues to choose from. Some popular areas for nightlife include Rothschild Boulevard, Florentin, and the Port of Tel Aviv.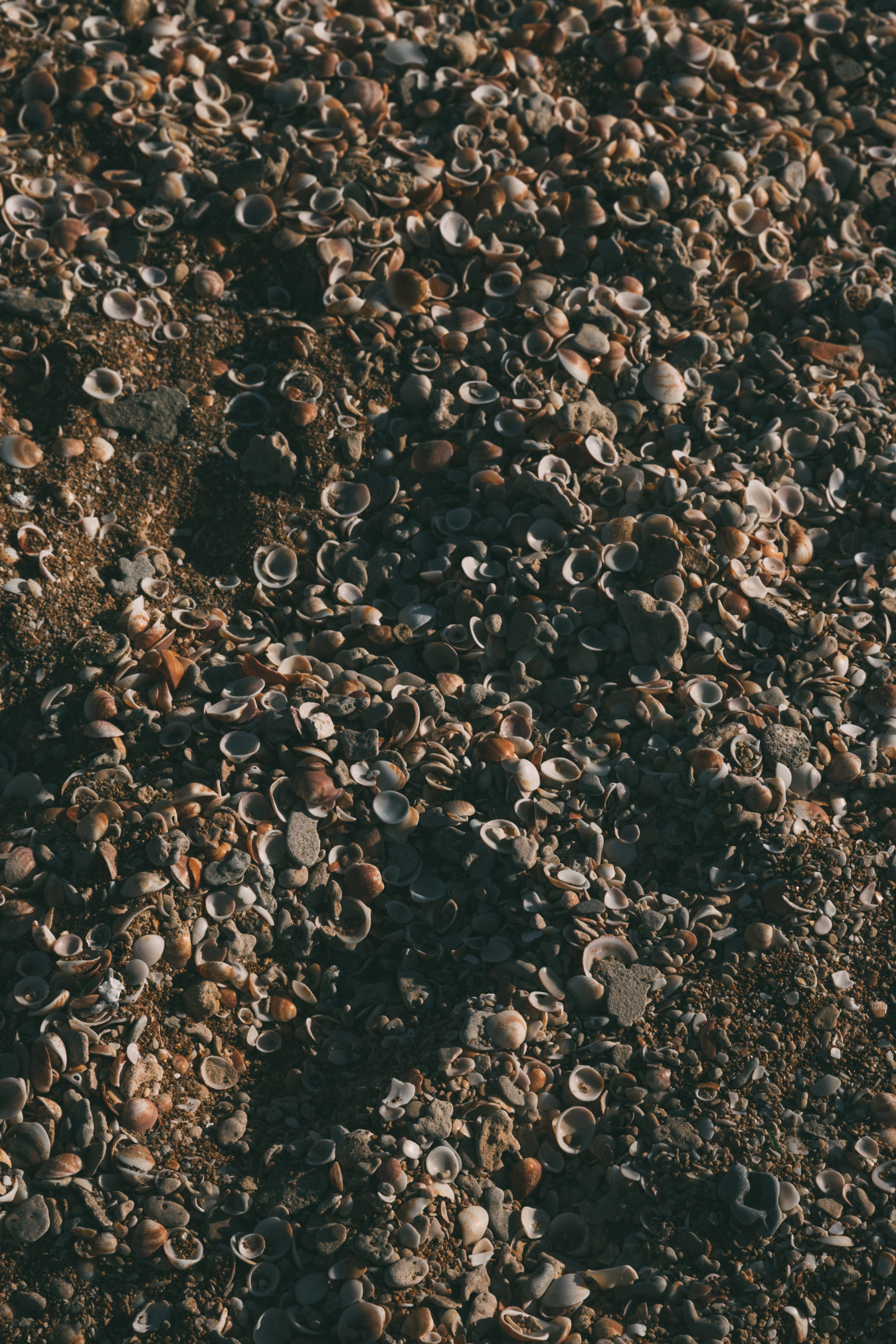 If you enjoy stories like this, my solo trip to Tel Aviv, follow me on Instagram for more!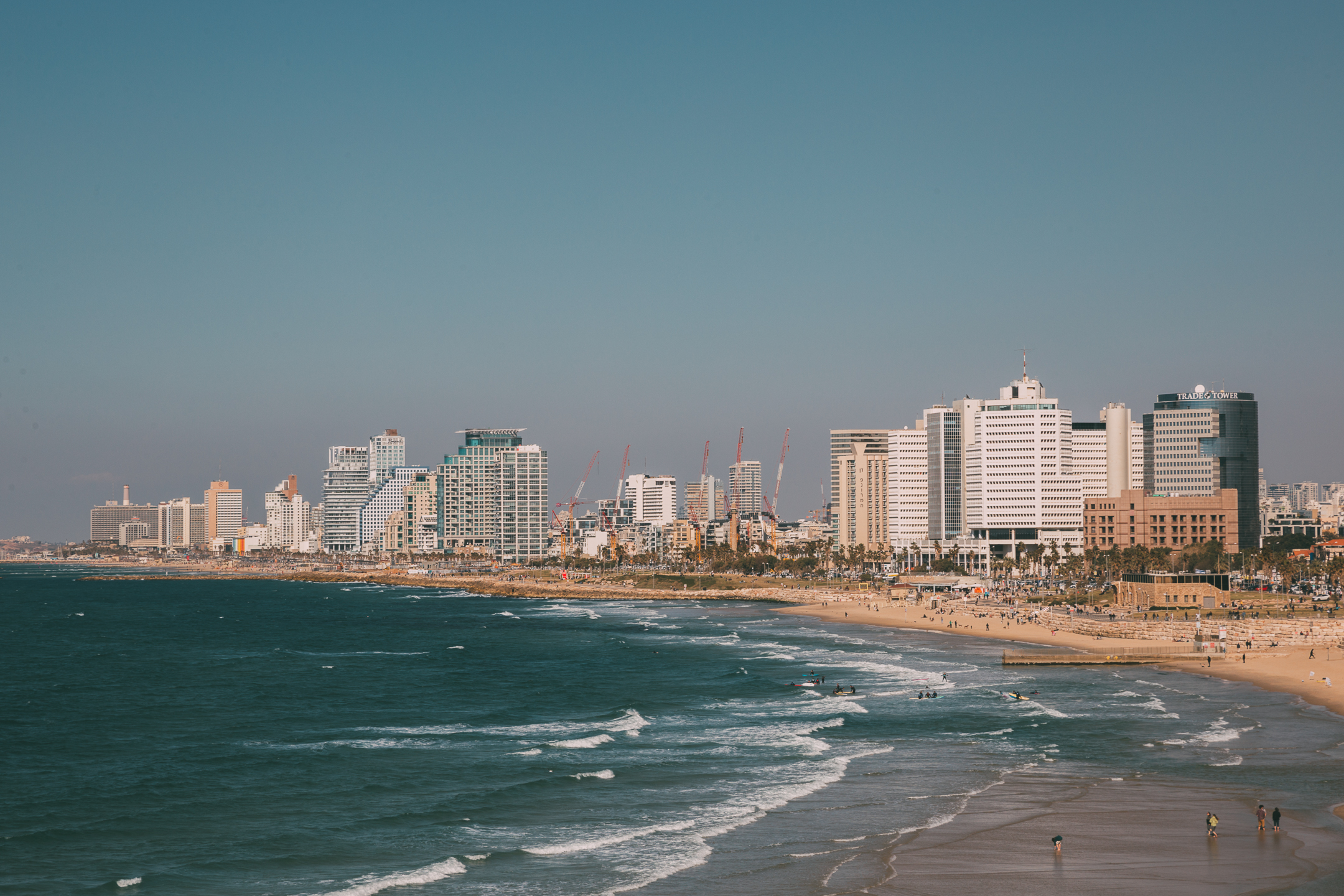 If you'd like to know more about my photography work, please have a look at my portfolio.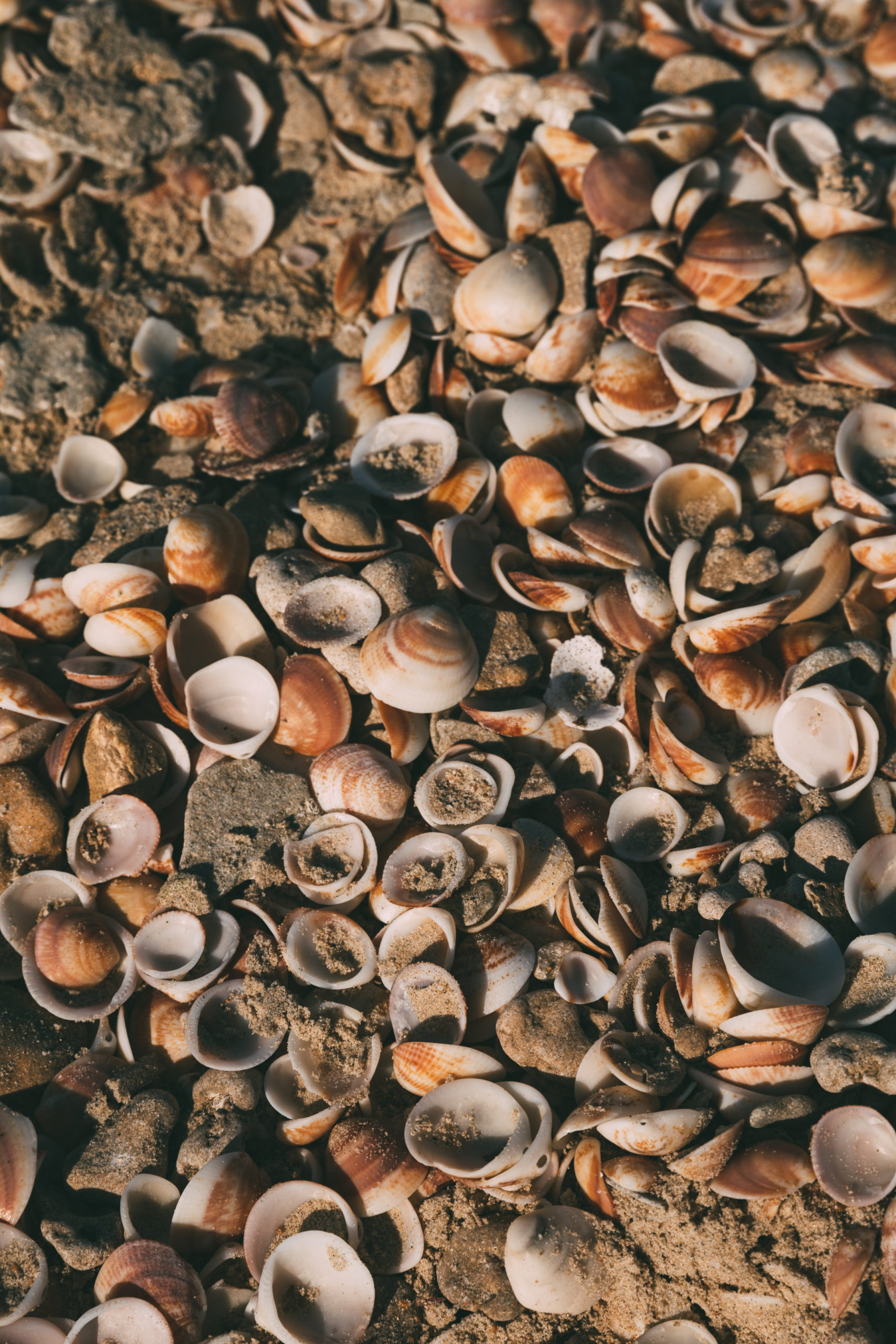 Day Trips from Tel Aviv
Here are some of the best day trips to take from Tel Aviv.
Jerusalem, one of the world's oldest and holiest cities, is just an hour's drive from Tel Aviv. It is a fascinating place to visit, with an incredible mix of ancient history, religious significance, and modern culture. You can explore the Old City, visit the Western Wall and the Dome of the Rock, and take in the bustling markets and vibrant cafes.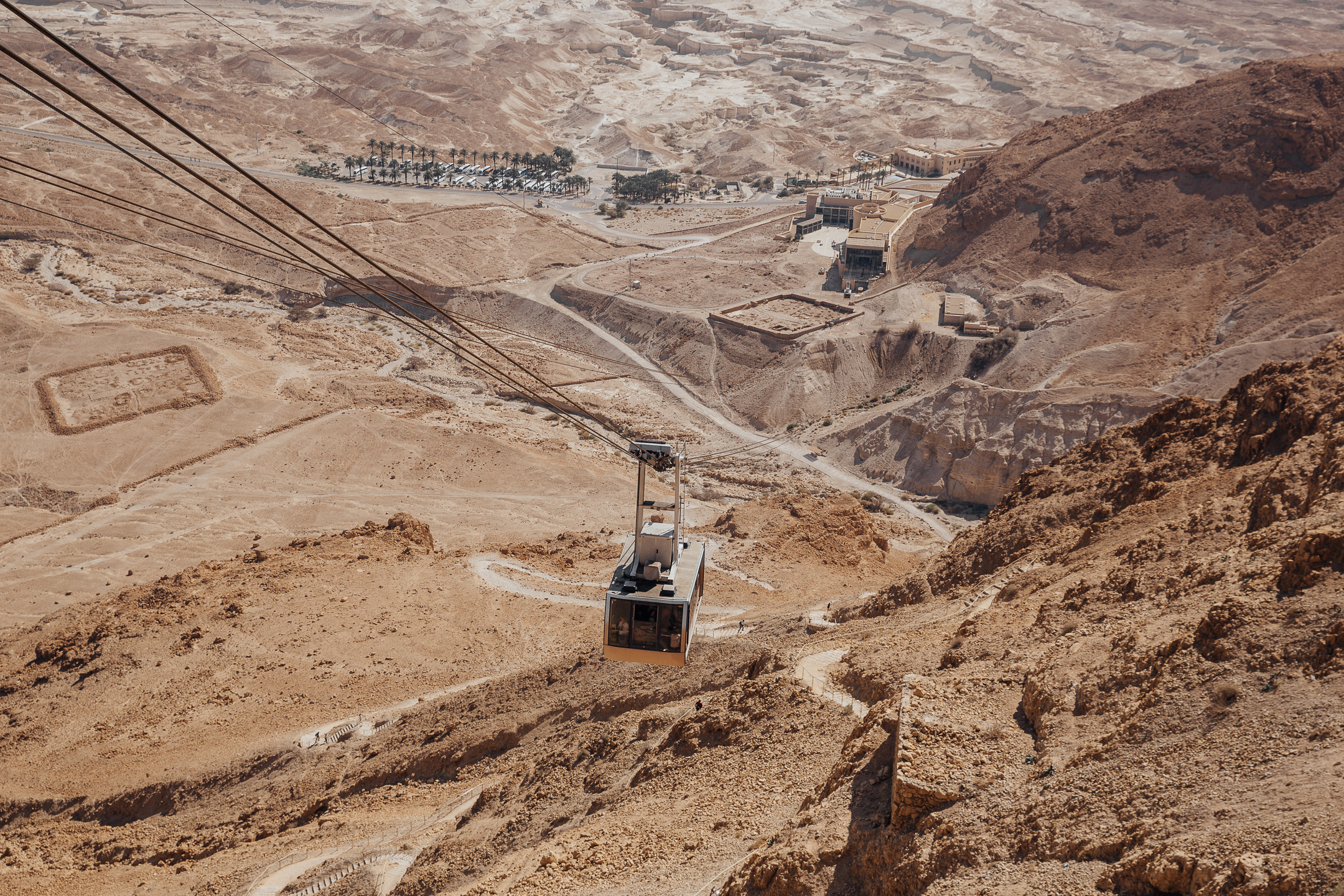 Dead Sea
The Dead Sea, the lowest point on Earth, is less than two hours from Tel Aviv. It is famous for its high salt content, which allows you to effortlessly float on the surface of the water. You can also enjoy mud baths, mineral-rich hot springs, and stunning desert scenery.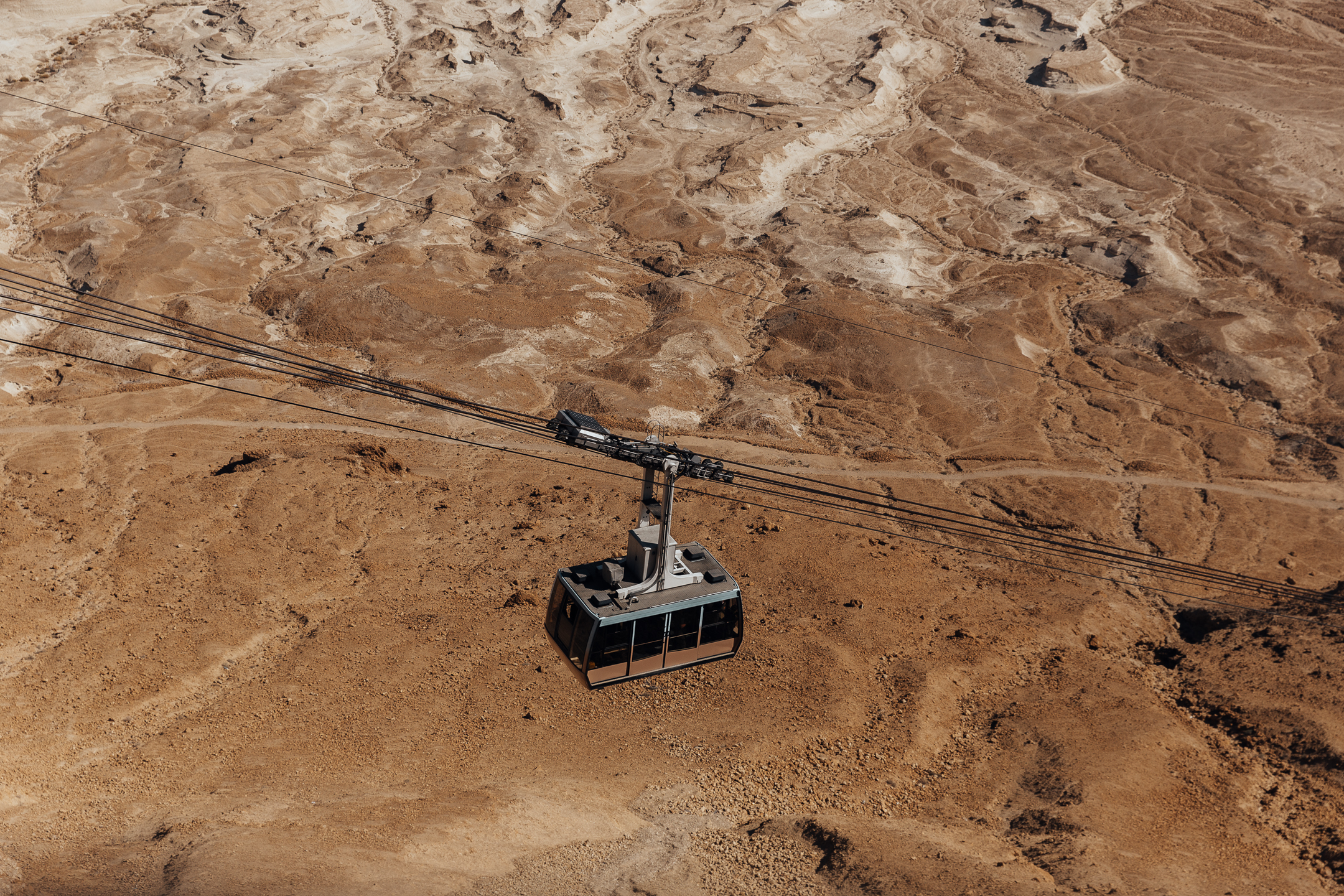 Masada and the Dead Sea
Masada, an ancient fortress perched on a rugged mountain plateau, is one of the most iconic and impressive sites in Israel. It is about an hour and a half from Tel Aviv and is often combined with a visit to the nearby Dead Sea.
Caesarea
Caesarea, a coastal city north of Tel Aviv, was once a major center of trade and culture in the Roman Empire. Today, it is home to some of Israel's most impressive archaeological sites, including a theater, amphitheater, and a massive aqueduct.
Haifa and Acre
Haifa, a beautiful coastal city with stunning views of the Mediterranean, is home to the Baha'i Gardens, a UNESCO World Heritage site. Acre, another coastal city just north of Haifa, is a well-preserved ancient port city with a rich history and impressive architecture.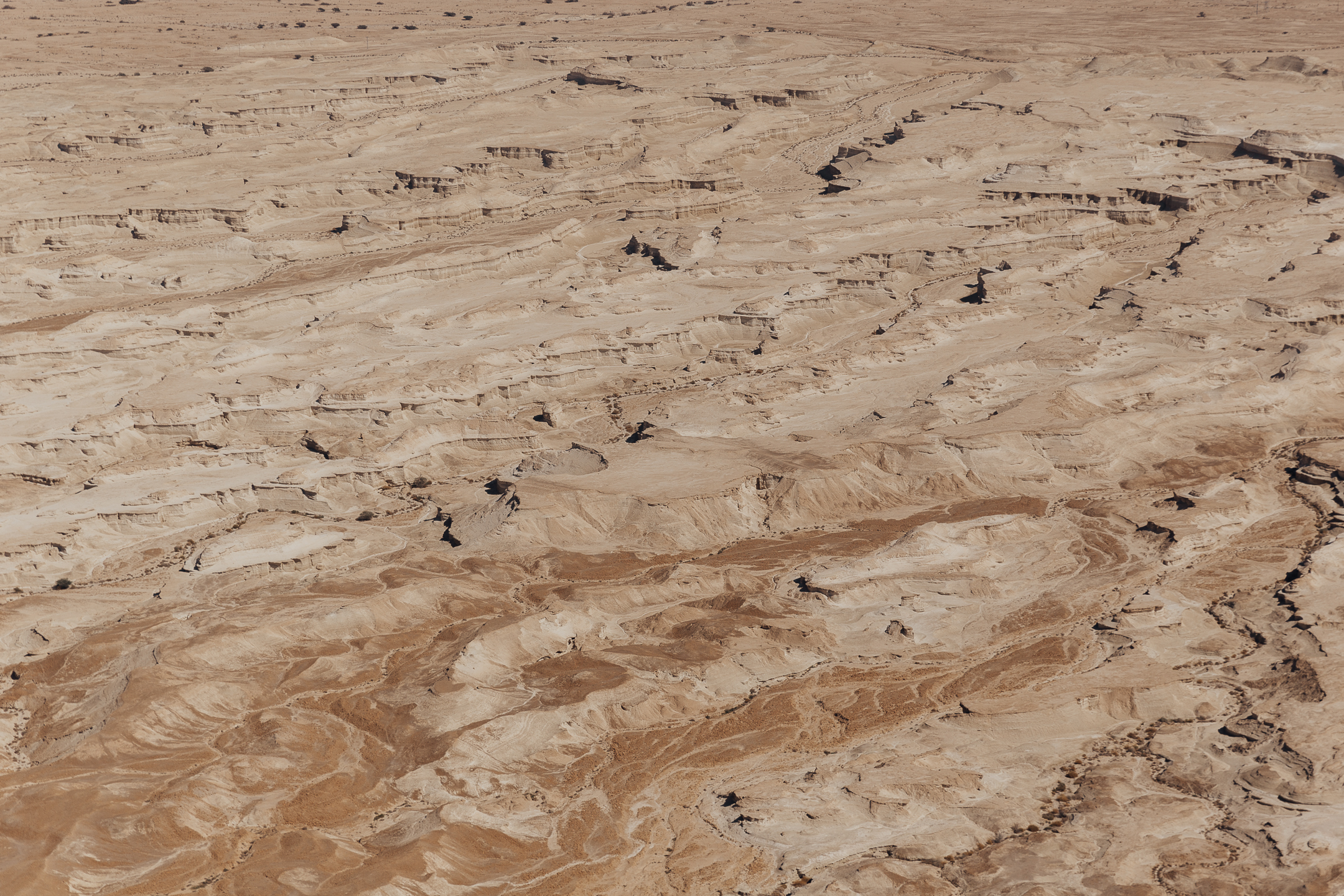 Nazareth and the Galilee
Nazareth, the childhood home of Jesus, is a fascinating city with many biblical sites, including the Basilica of the Annunciation and the Church of St. Joseph. The Galilee region, north of Nazareth, is home to many natural wonders, including the Sea of Galilee and the Mount of Beatitudes.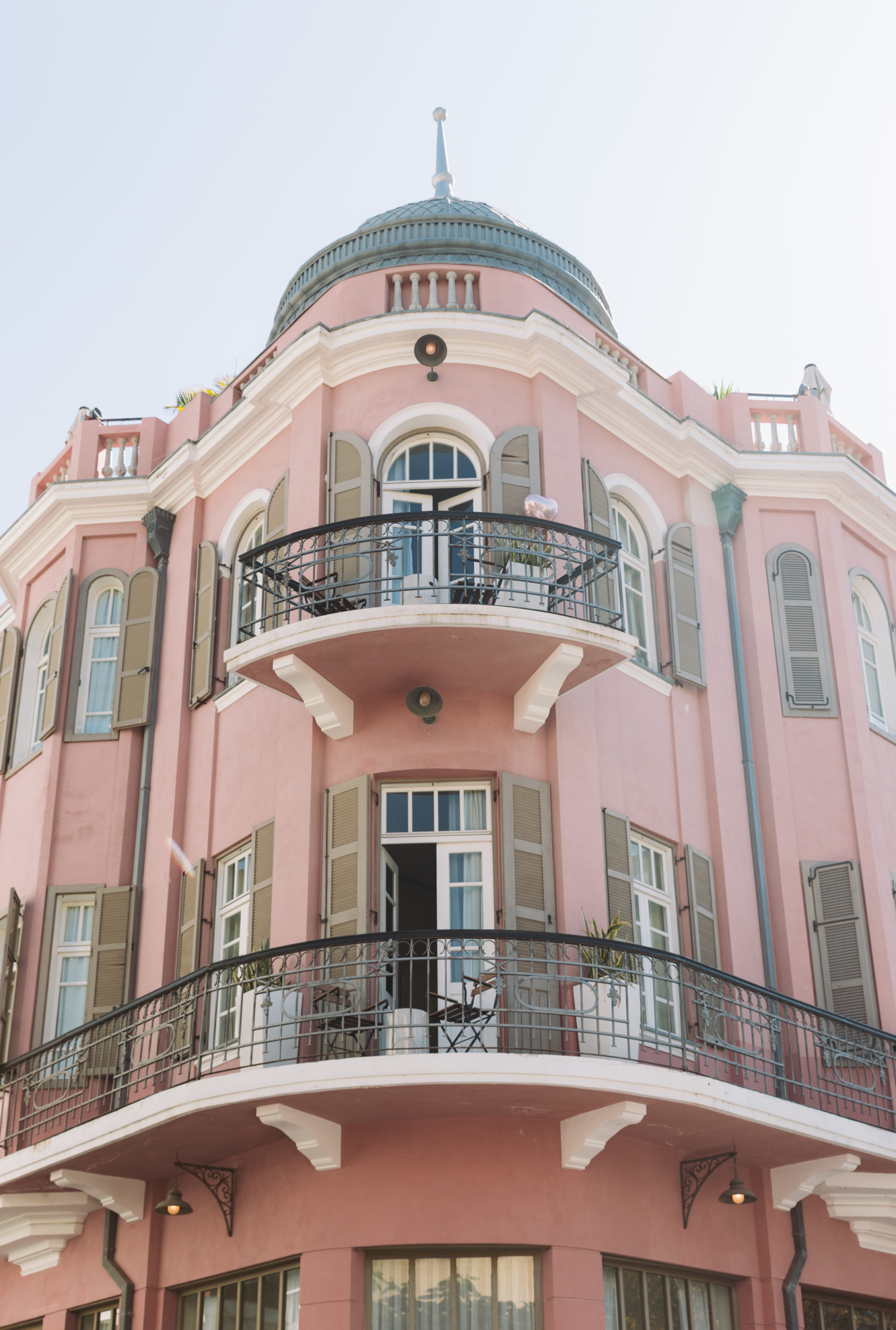 Where to Stay in Tel Aviv
There are plenty of accommodation options in Tel Aviv, from budget hostels to luxury hotels. If you are traveling on a budget, you may want to consider staying in a hostel, as they are a great way to meet other travellers. Abraham Hostel and Selina Frishman Tel Aviv are two popular options for budget travellers.
If you prefer a bit more privacy, you can opt for an Airbnb or a hotel. Sam&Blondi, Nordoy Hotel and Cucu Hotel are three great boutique hotels that are located in the heart of the city.
Book your stay in Tel Aviv with Booking.com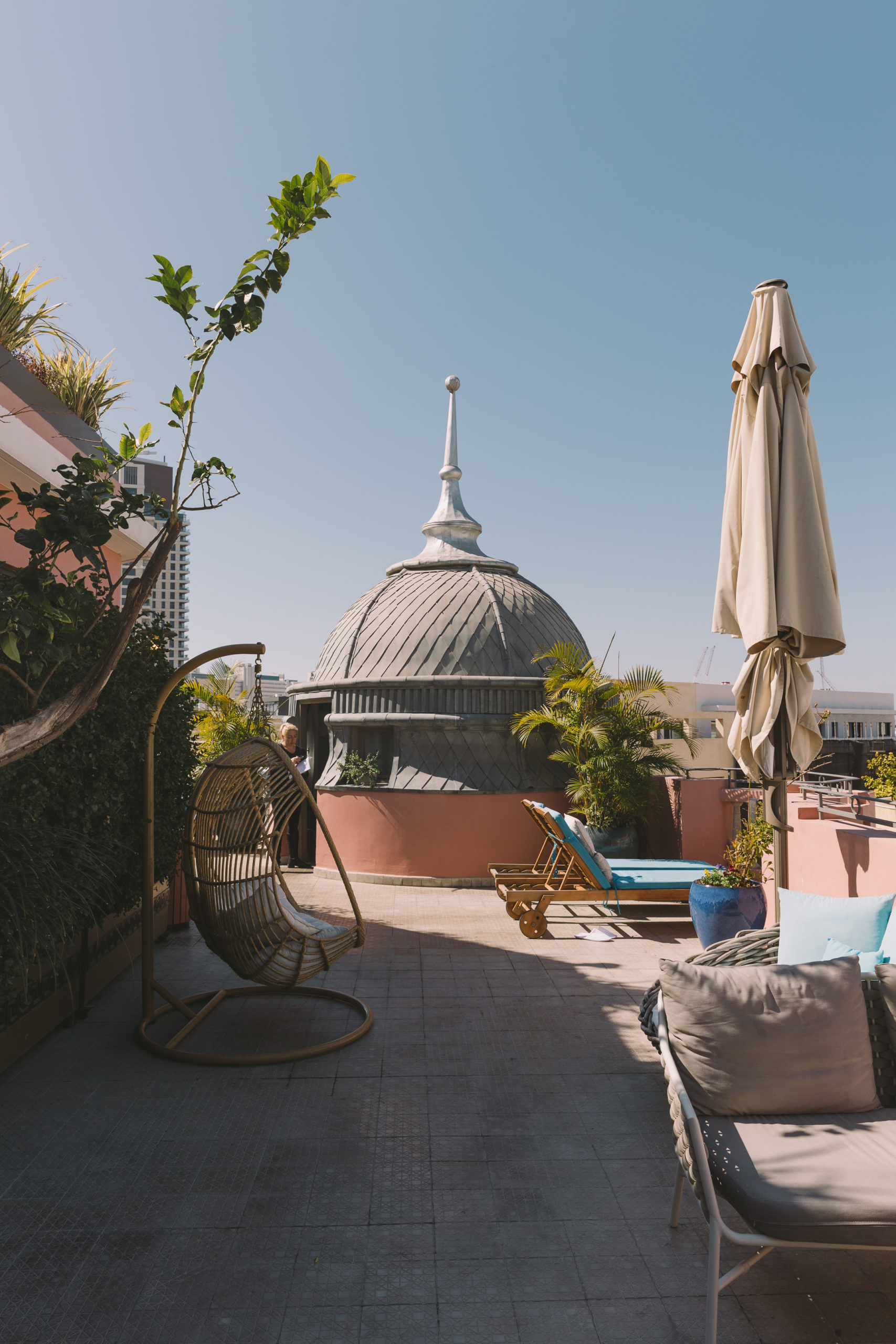 If you enjoy my content and you'd like to support this channel, so that I will be able to continue offering you that kind of content for free, please consider using my AFFILIATE LINK on Booking.
If you make a booking with BOOKING.COM using my link, I earn a small commission at NO additional cost to you.
Thank you from the bottom of my heart for using my affiliate link!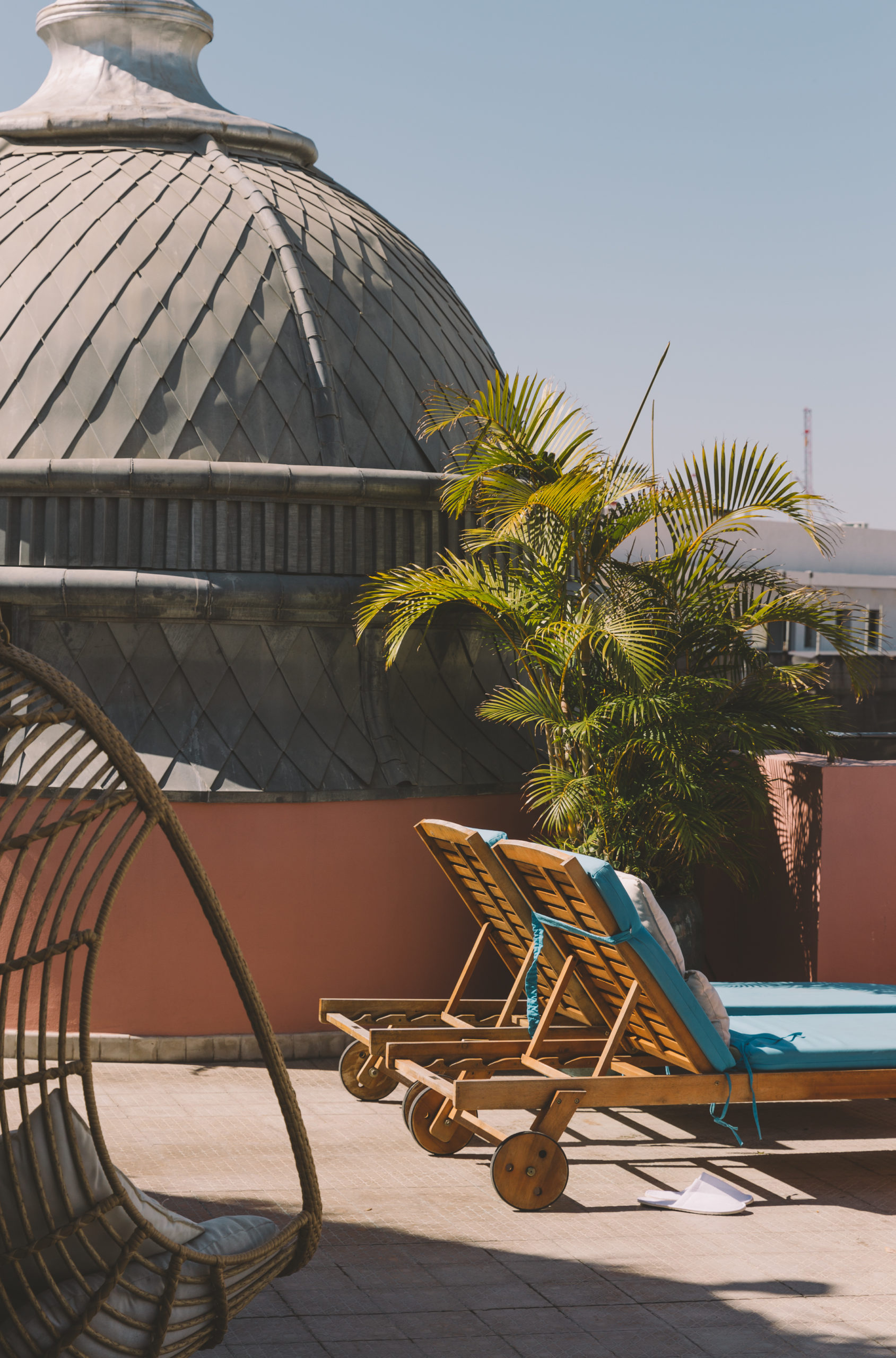 Where I stayed in Tel Aviv
I stayed at Sam&Blondi and loved everything about it.
The hotel is located in a fantastic neighbourhood where you could literally find everything your heart wish. From hair salons to wine bars, this neighbourhood has literally everything. I got lucky to stay in two different rooms, one in the second floor, and one on the sixth floor. Let me tell you…they were both amazing! The room on the second floor had a cute little balcony overlooking the main street in front of the hotel, and the room on the sixth floor had a big terrace with jacuzzi.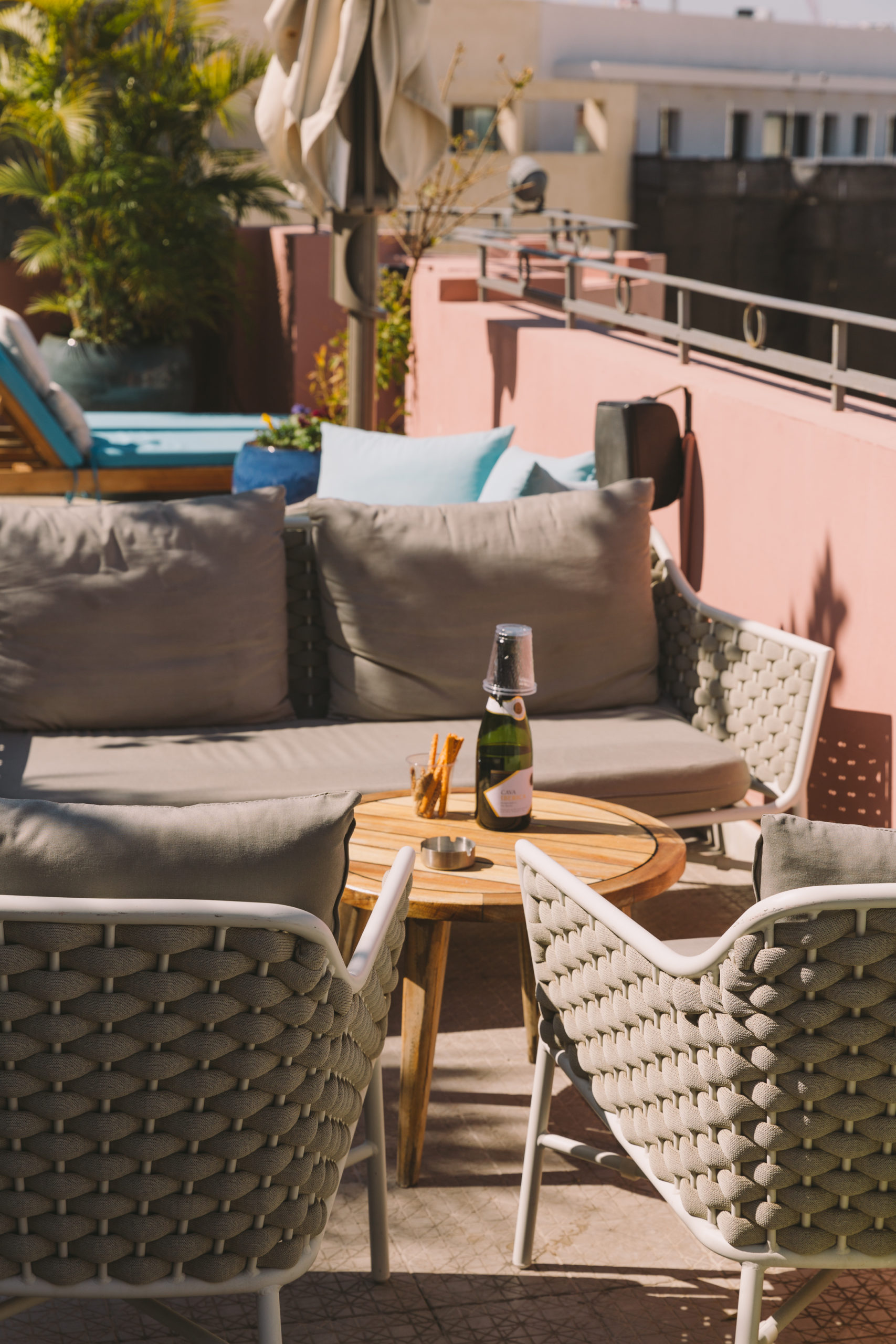 I had the best time in this hotel. They welcome you with chocolate, and they provide as many bottles of water and wine you want, and all this for free. This generosity goes very much appreciated. However, it wasn't the cheapest hotel in town. But as I love to say… in life you get what you pay!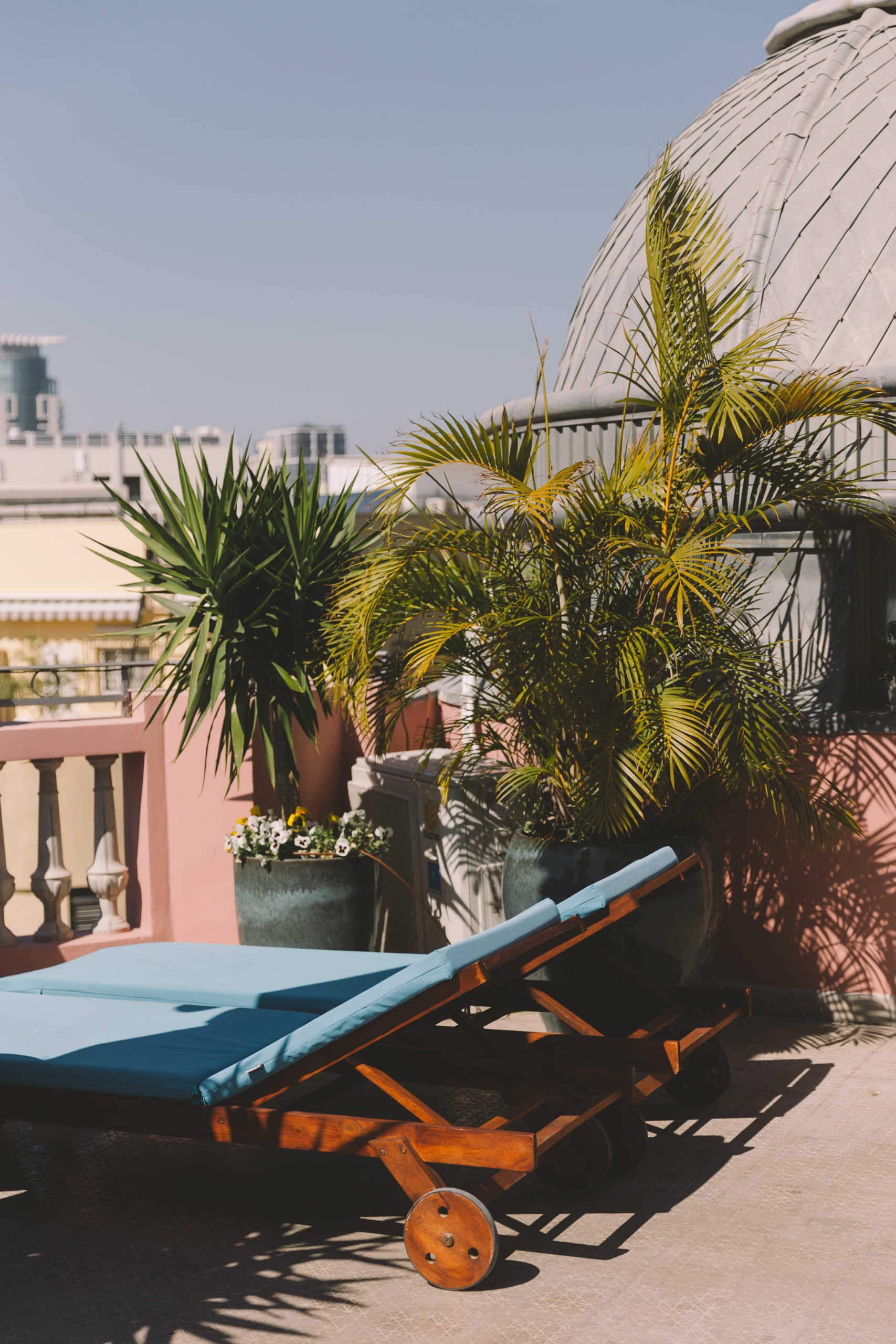 Stay in a central location. Consider staying in one of Tel Aviv's central neighborhoods, such as Rothschild Boulevard, Neve Tzedek, or the Carmel Market area. This will make it easier to explore the city's attractions and find restaurants and cafes.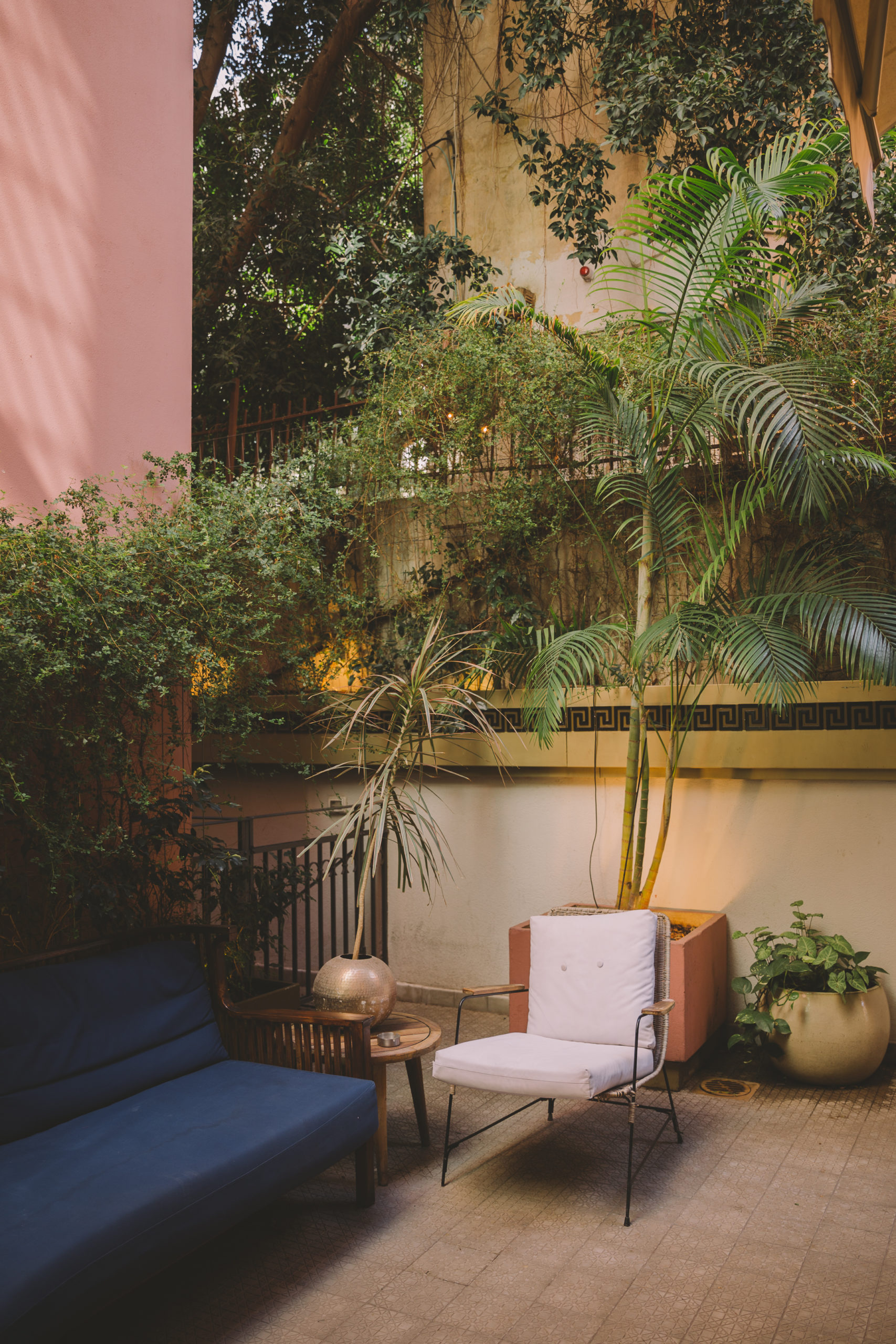 MY SOLO TRIP TO TEL AVIV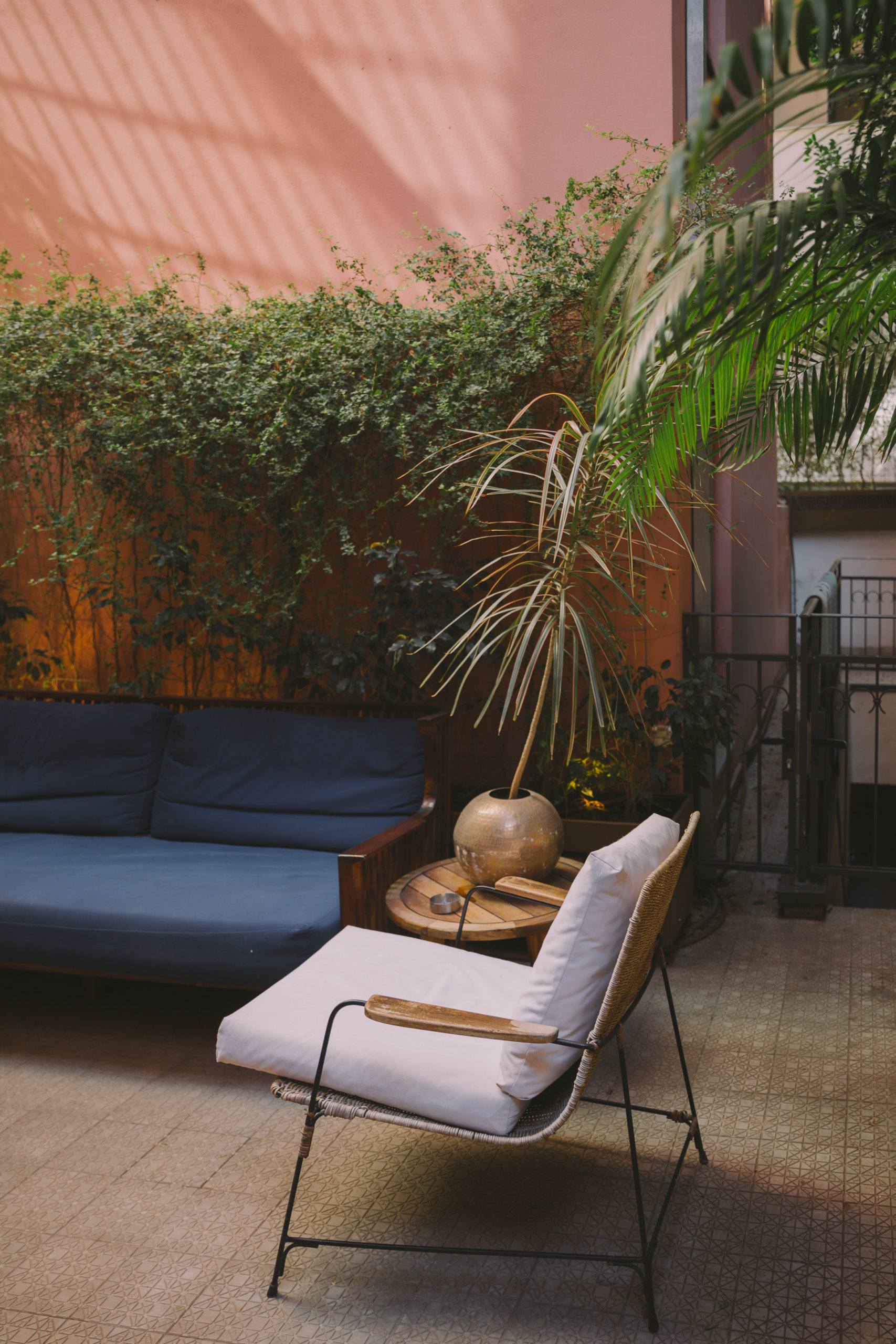 Book your stay in Tel Aviv with Booking.com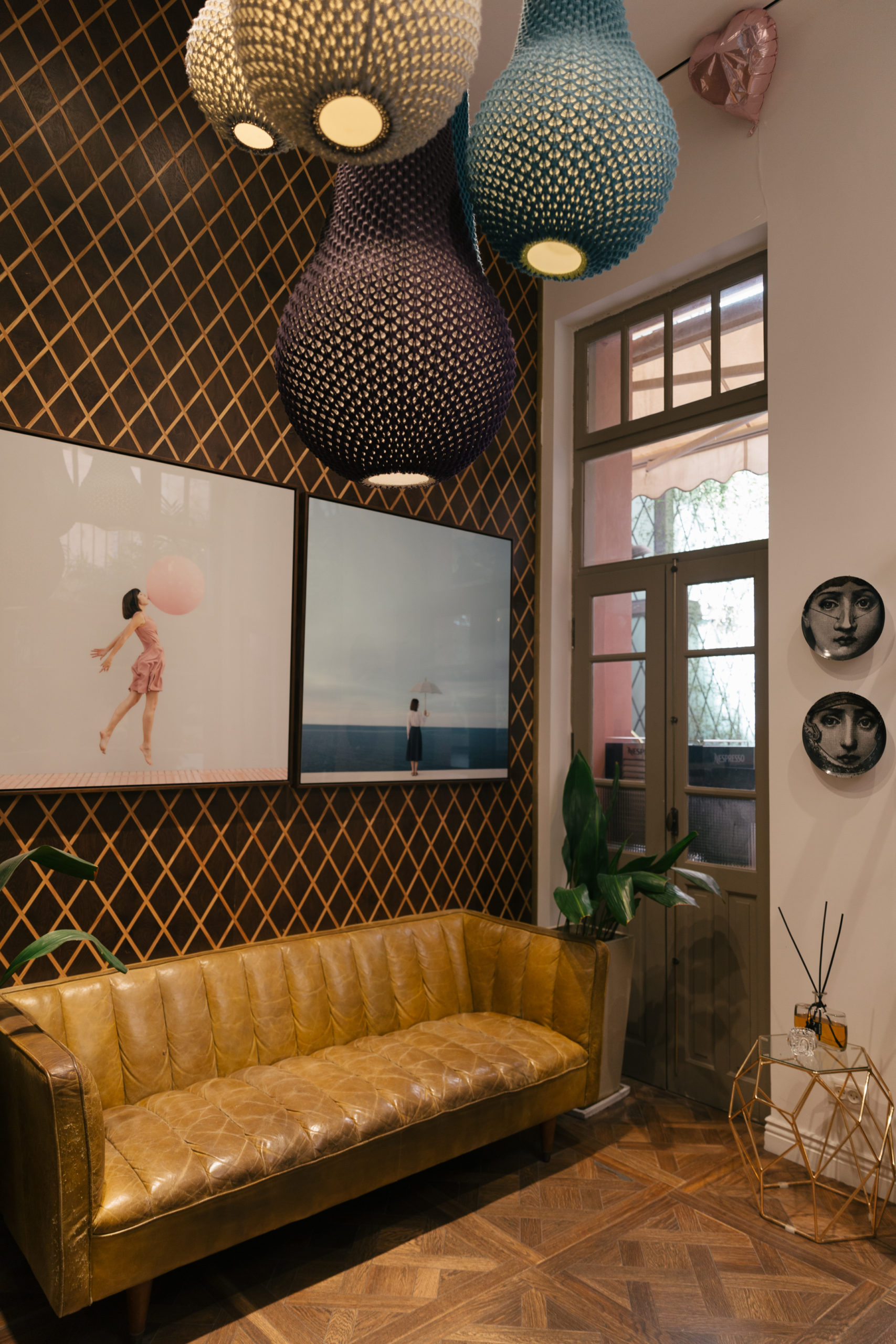 MY SOLO TRIP TO TEL AVIV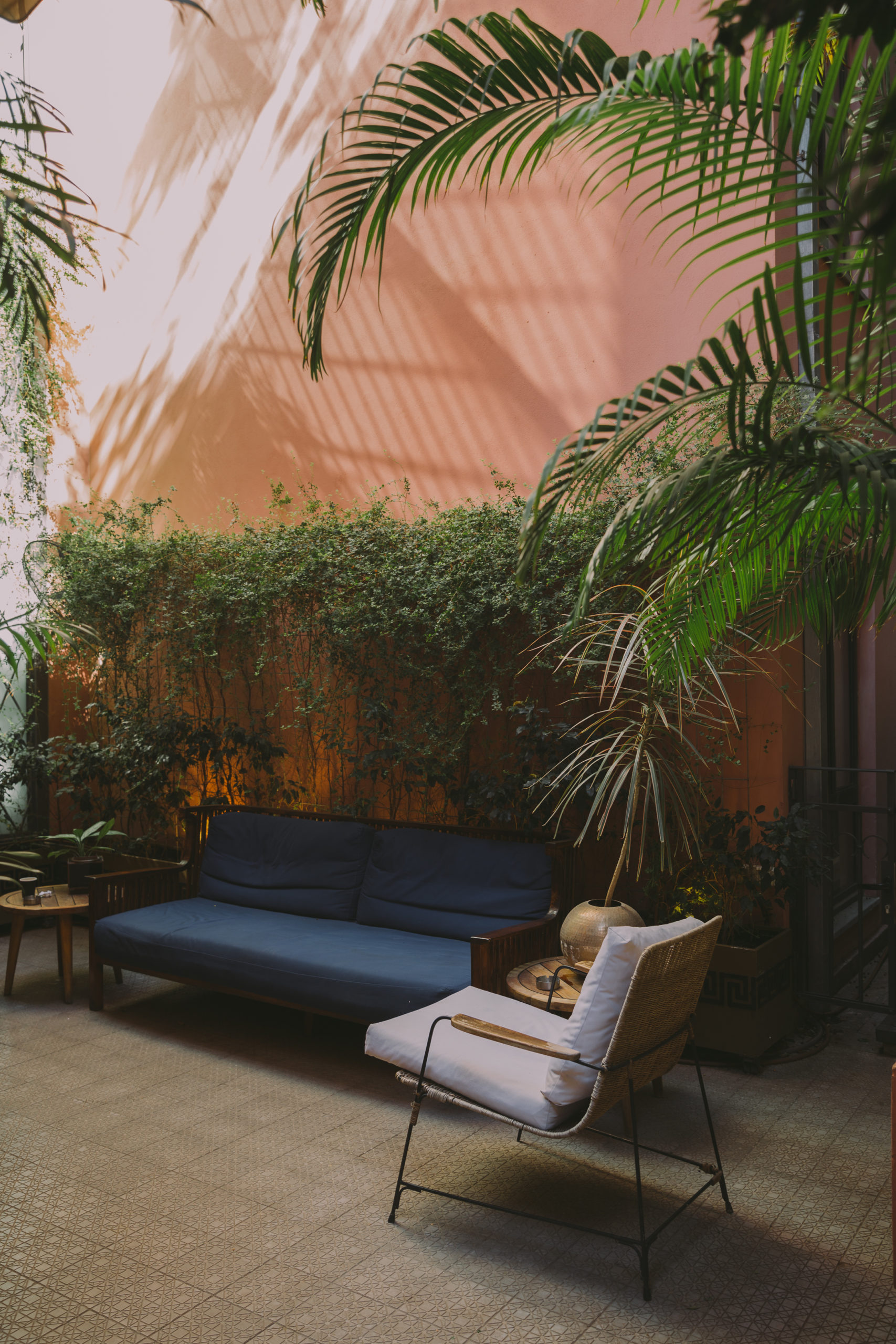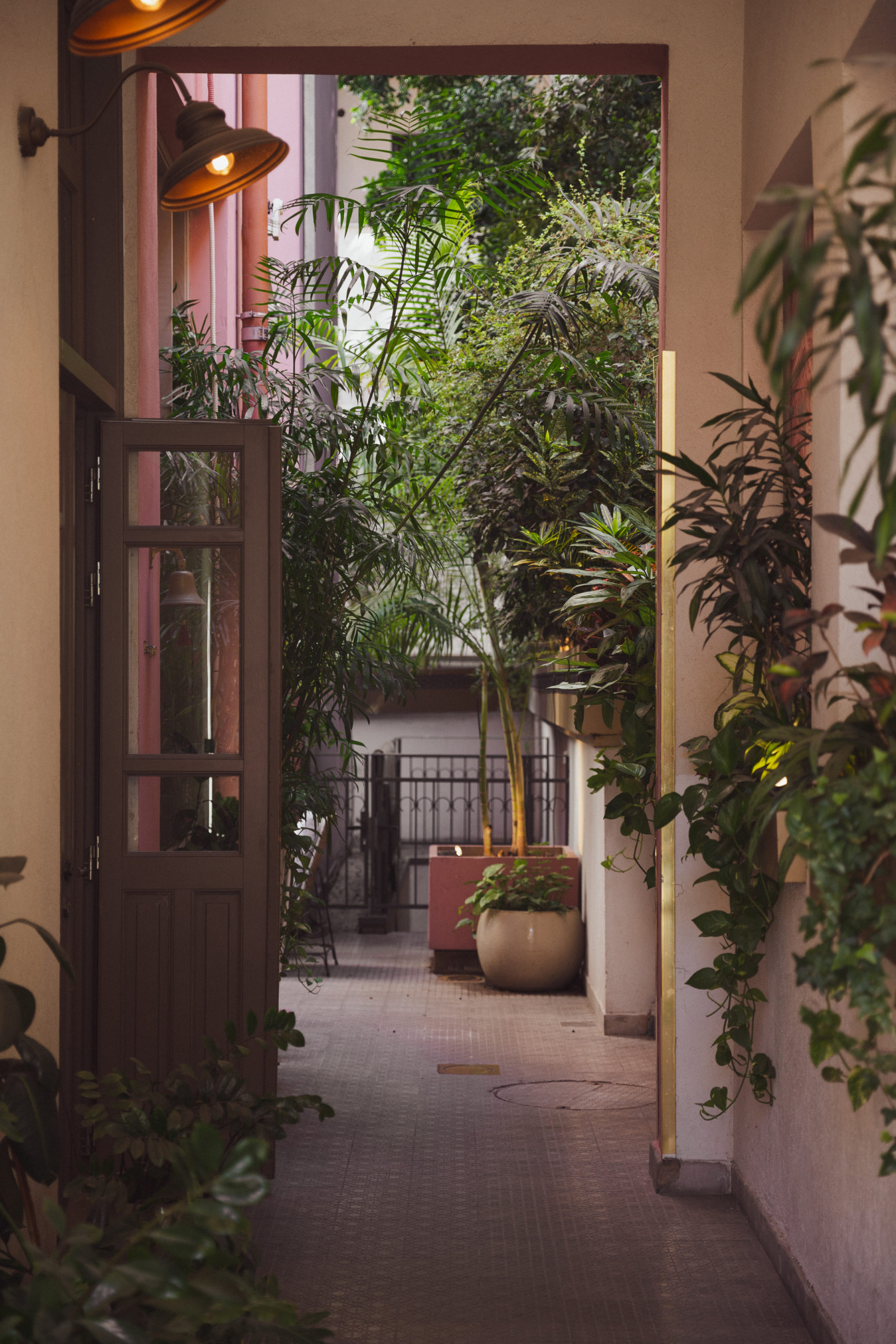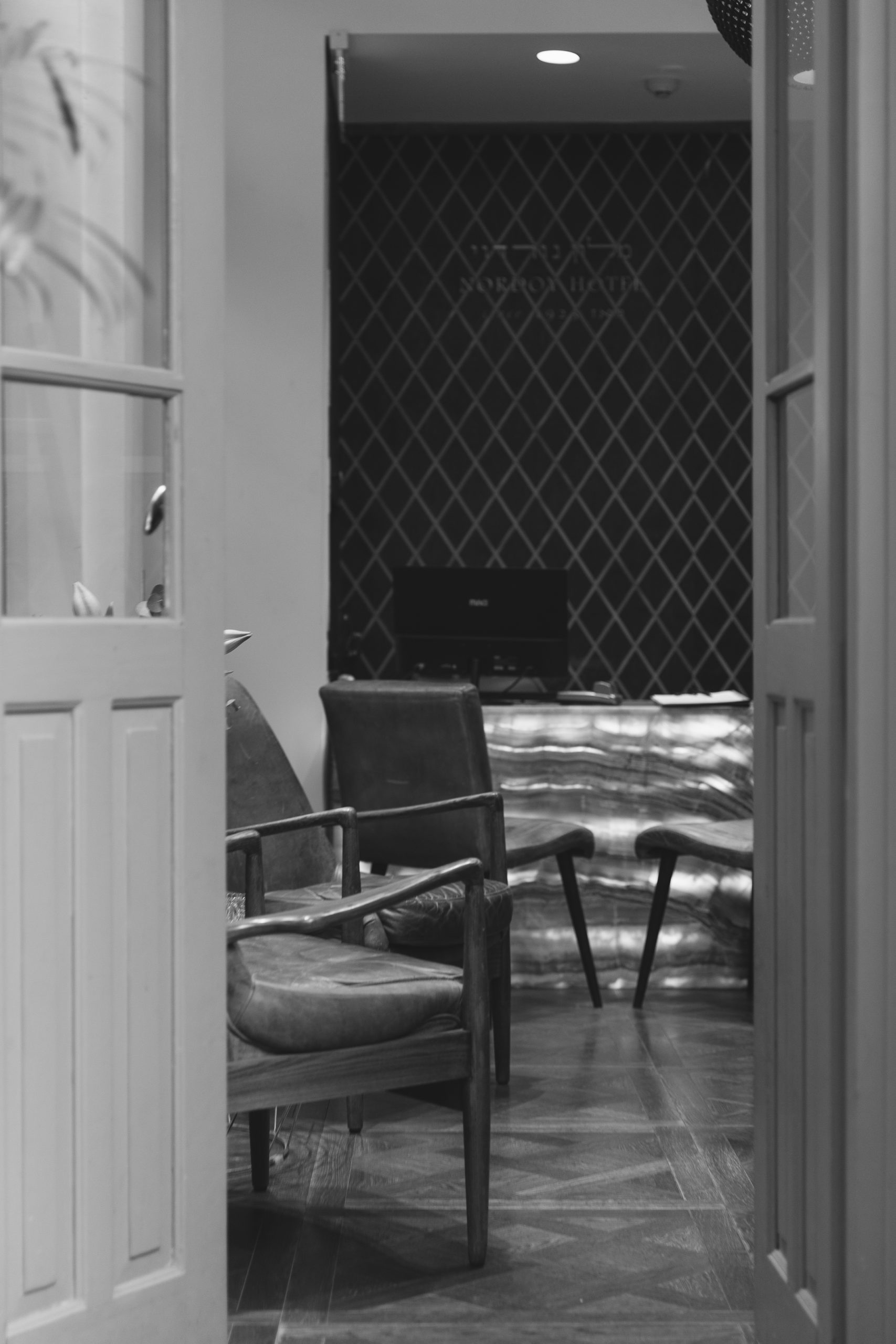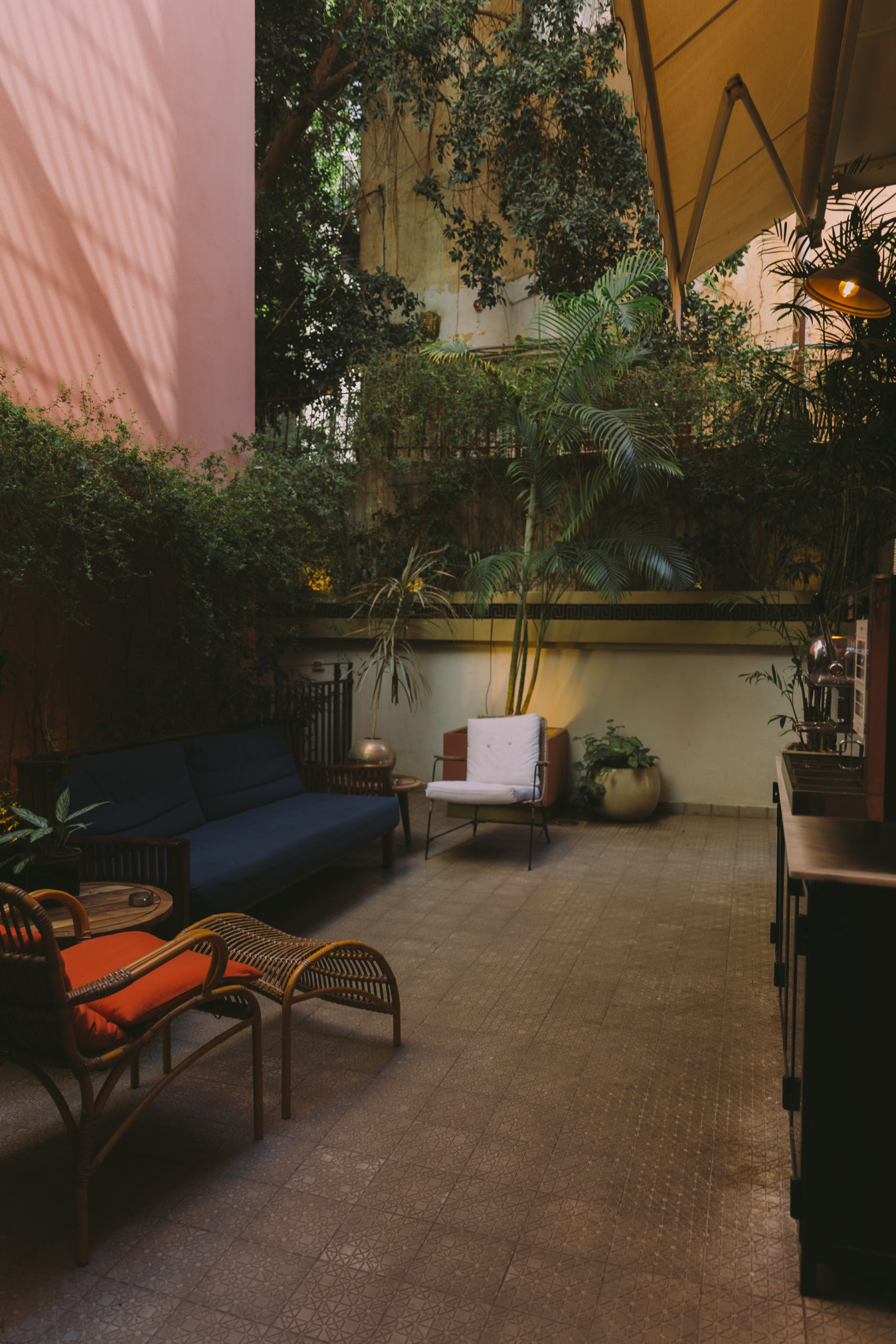 If you enjoy my travel stories, tips and photography, you can say Thank you by offering me a 'virtual' coffee here.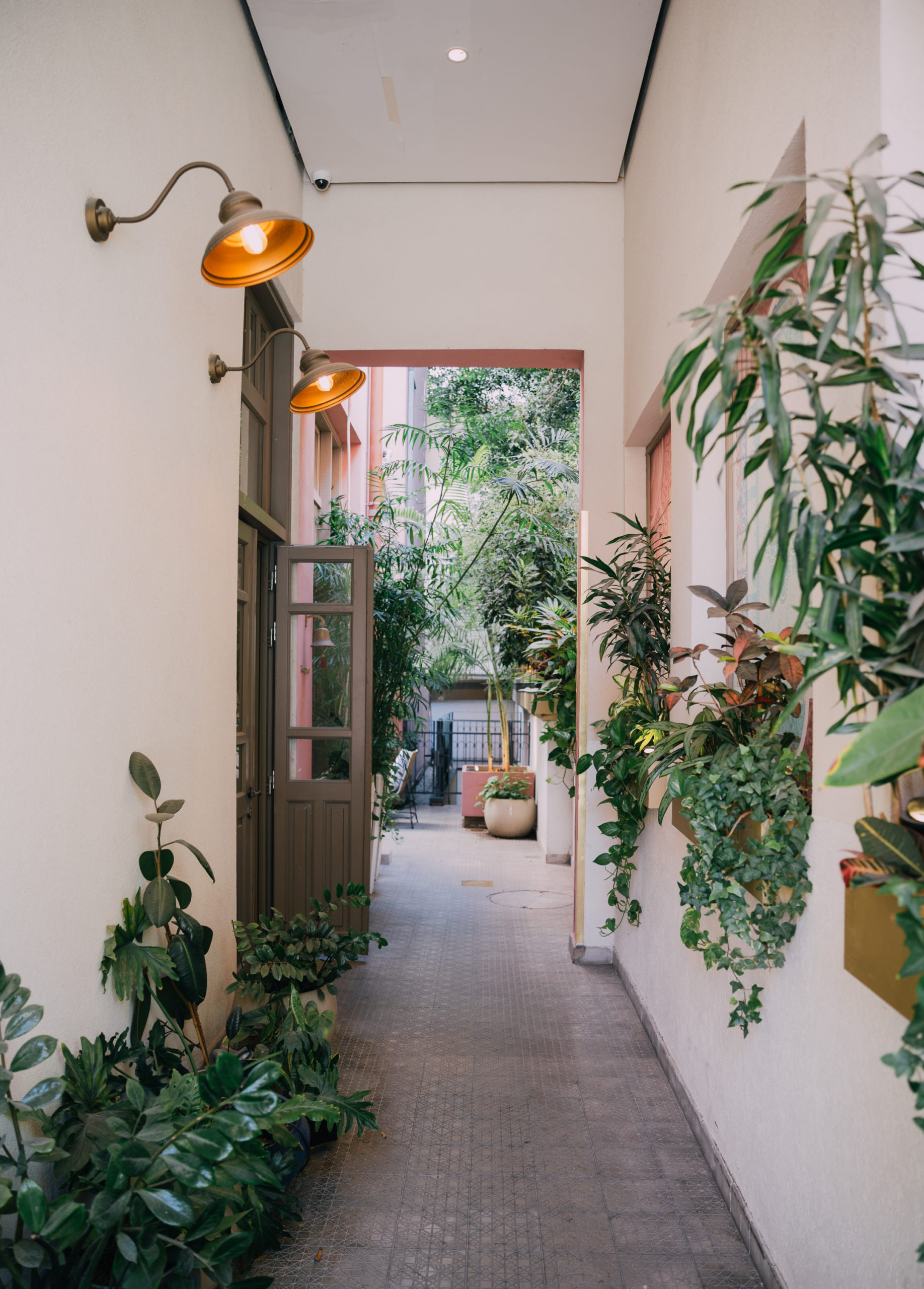 Food and Drink
Tel Aviv has a thriving food scene, with plenty of options for solo travelers. You can try traditional Israeli dishes like hummus and falafel, as well as international cuisine. Some popular restaurants to check out include Shila, Port Said, and Taizu.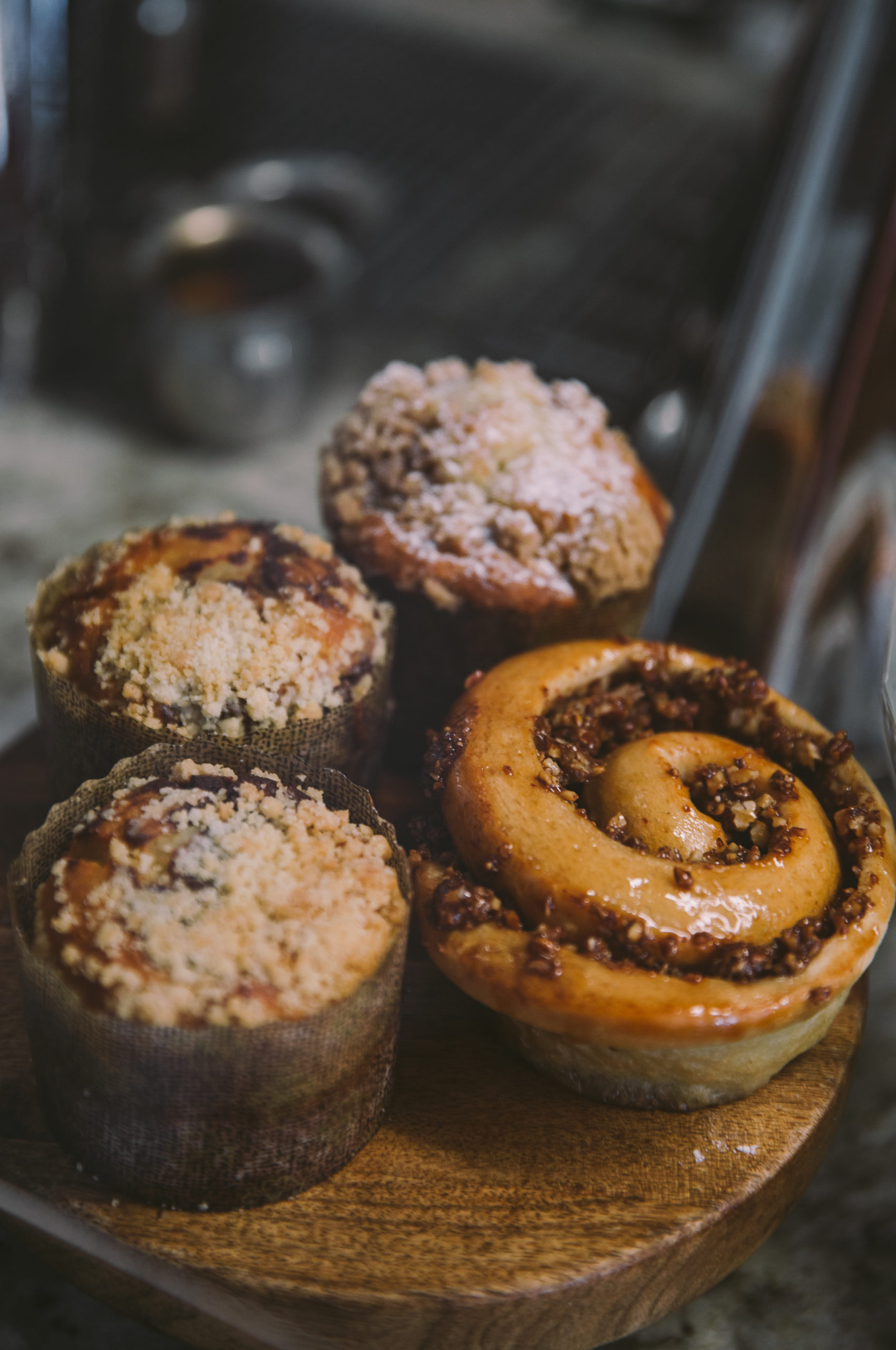 In terms of drinks, Tel Aviv has a great selection of bars and cafes. You can enjoy a cocktail at a rooftop bar or grab a coffee at a cozy cafe.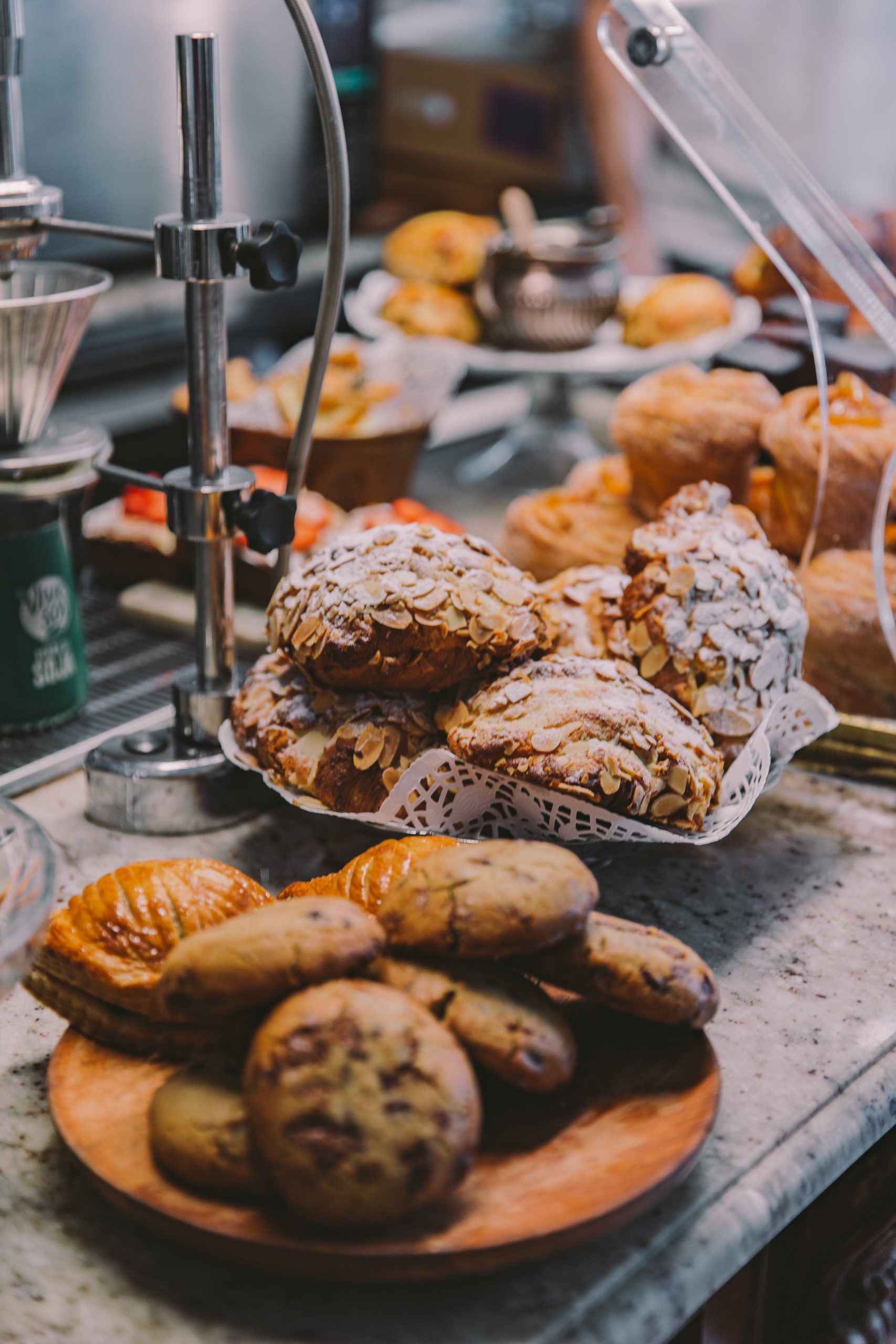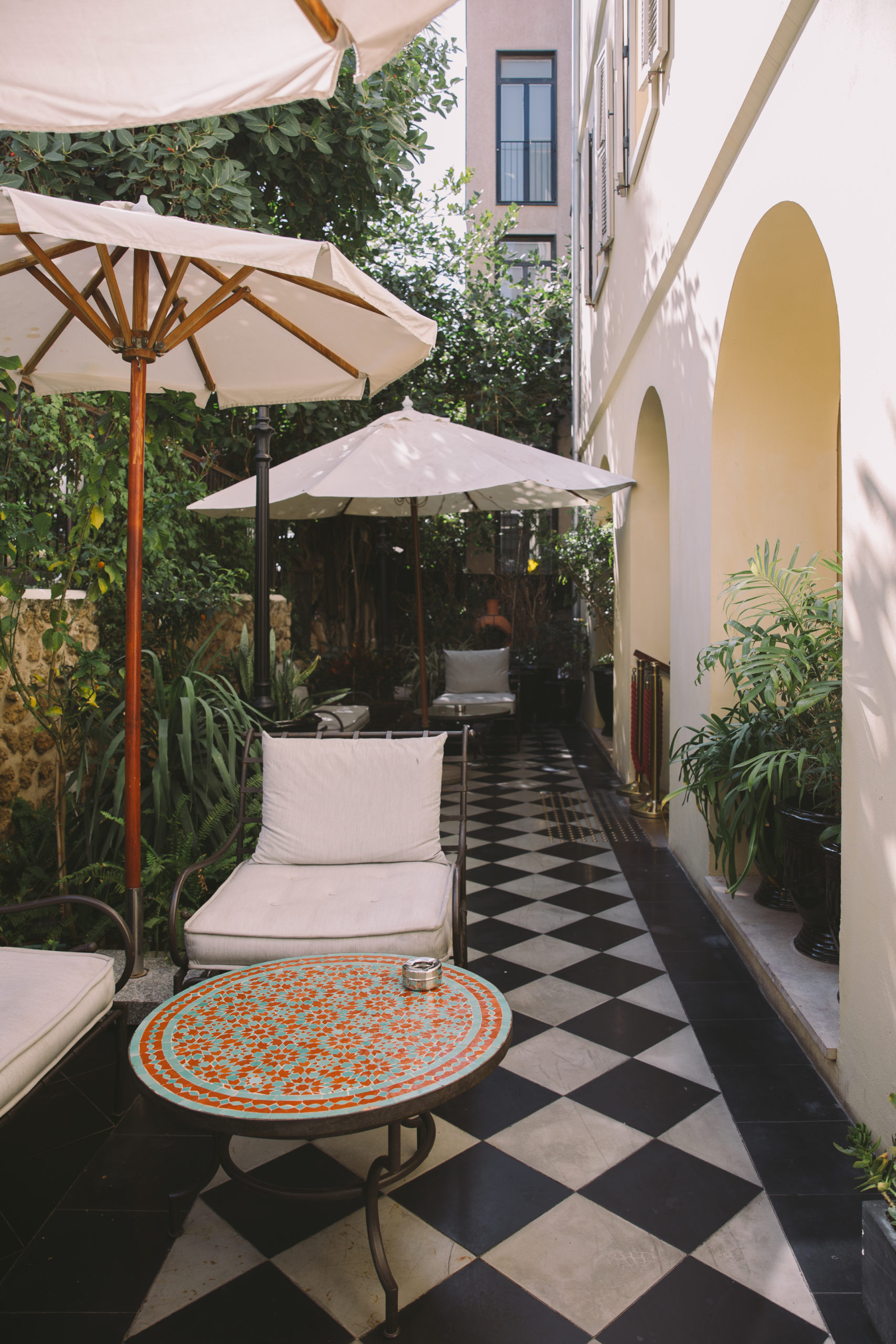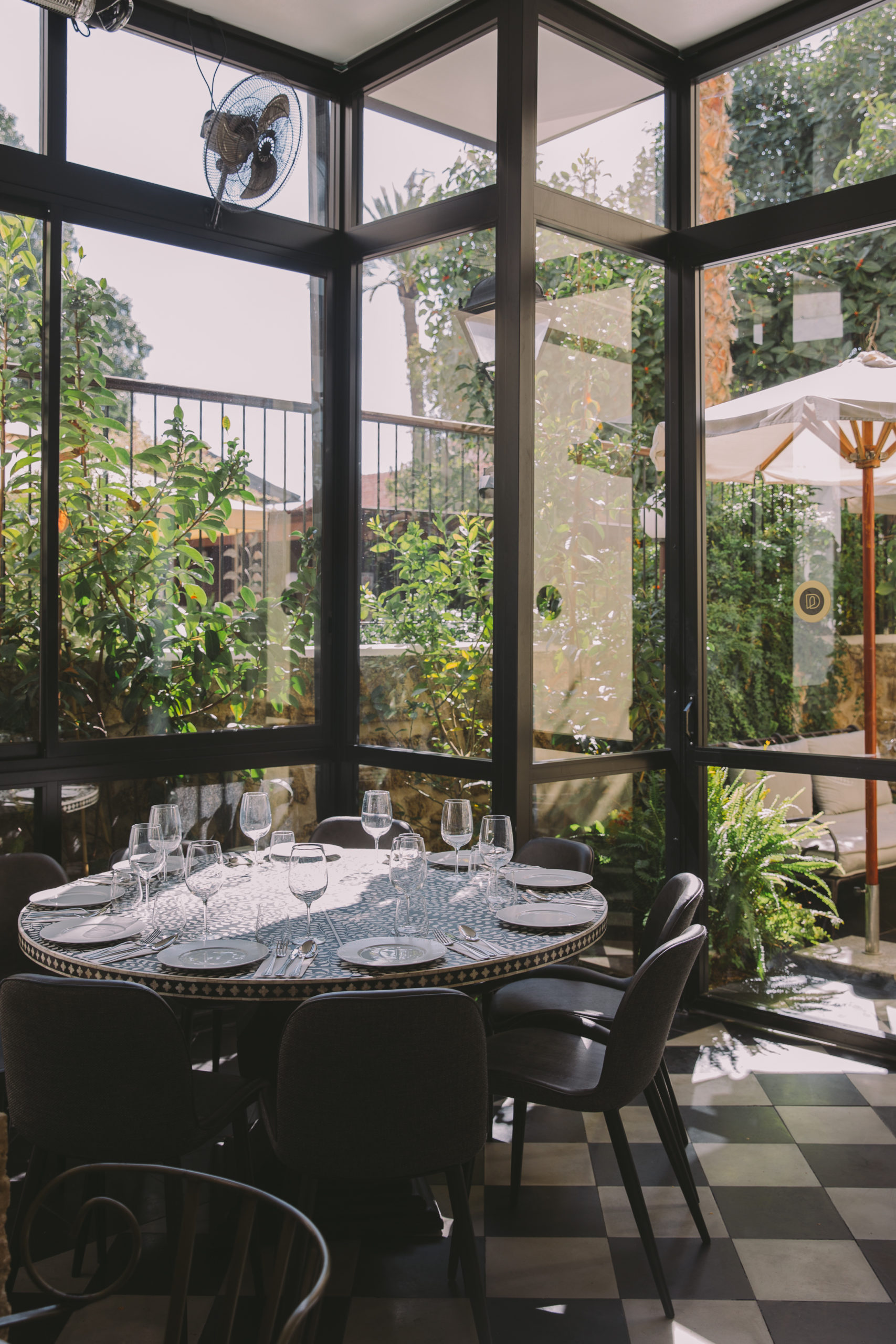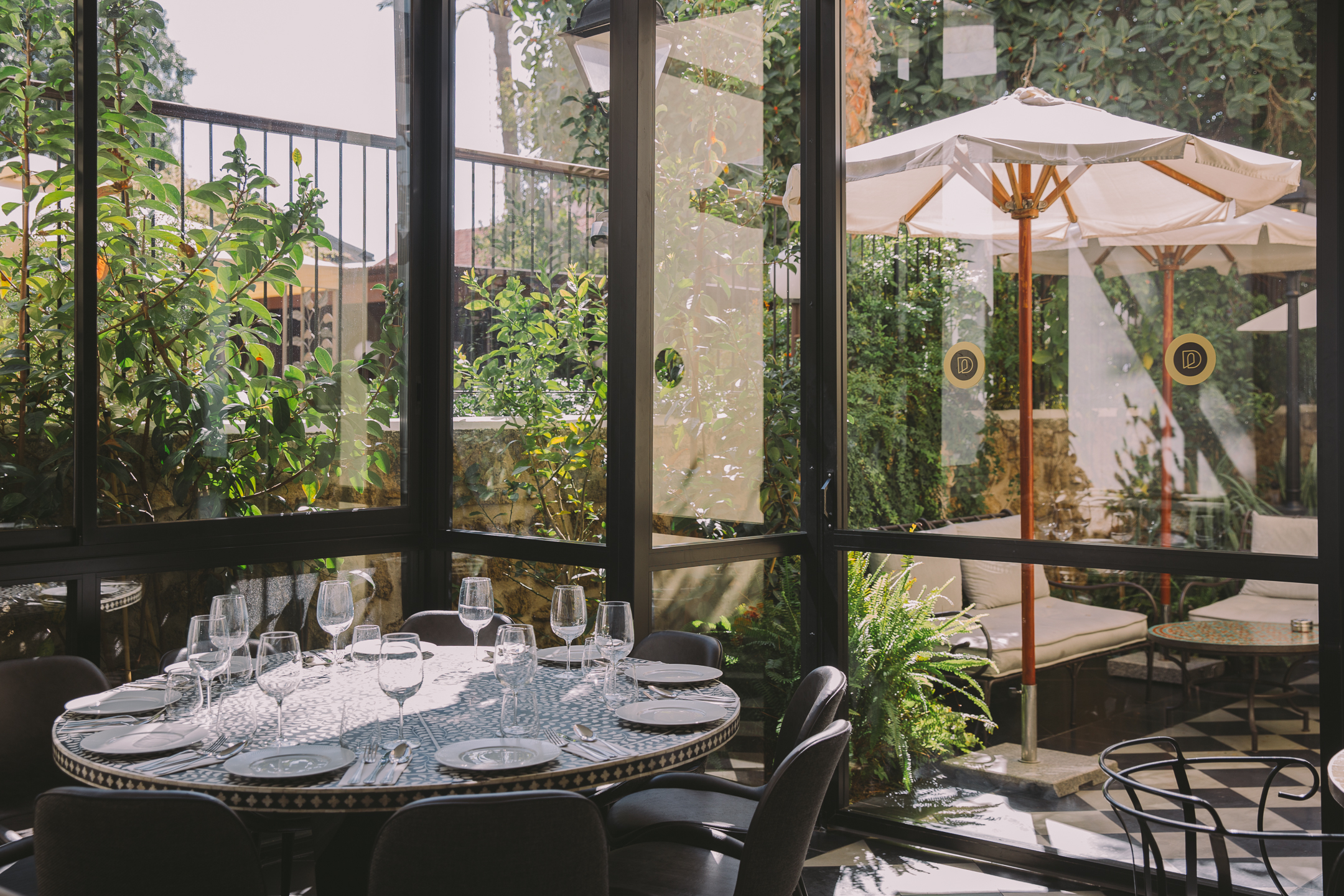 Book your stay in Tel Aviv with Booking.com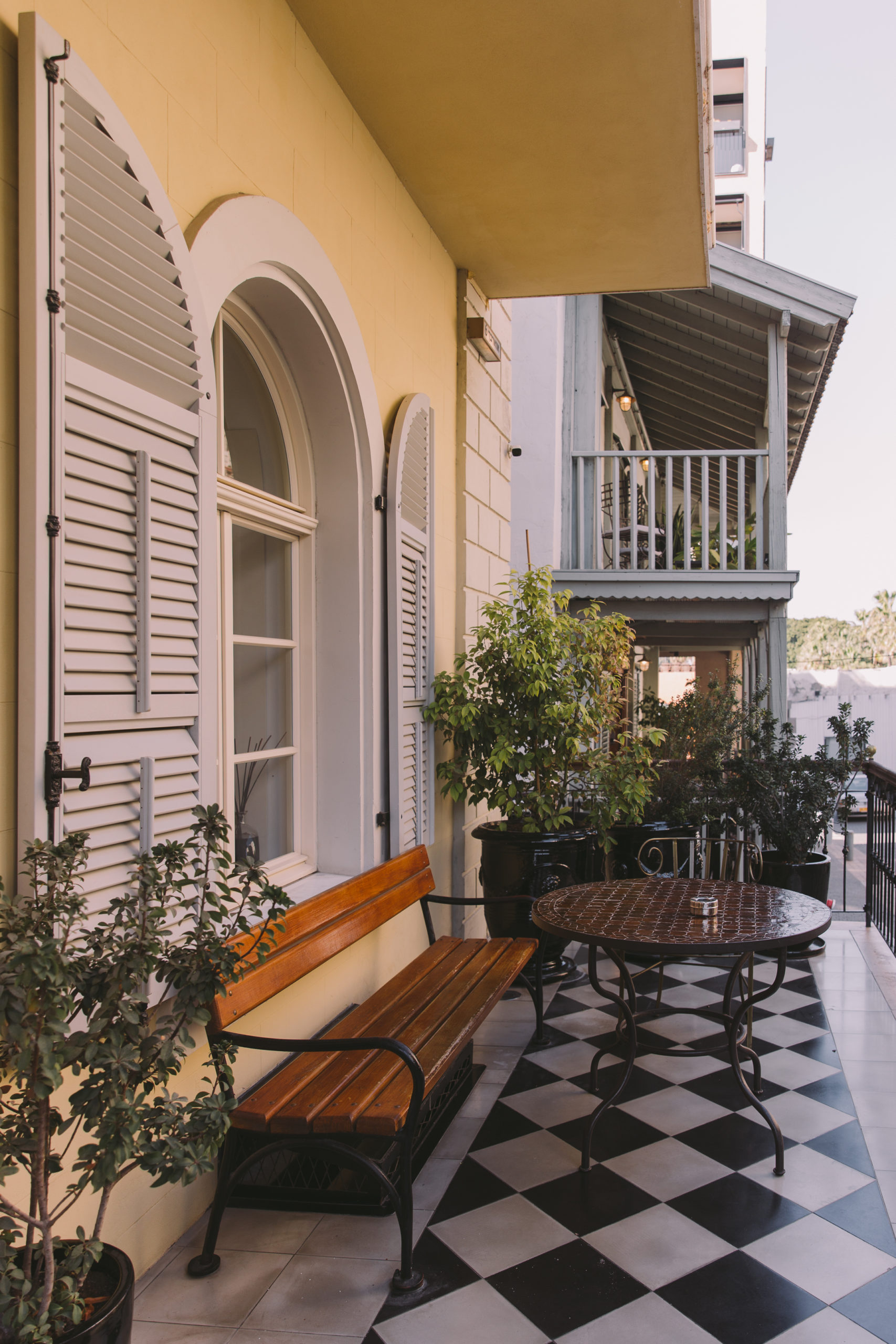 MY SOLO TRIP TO TEL AVIV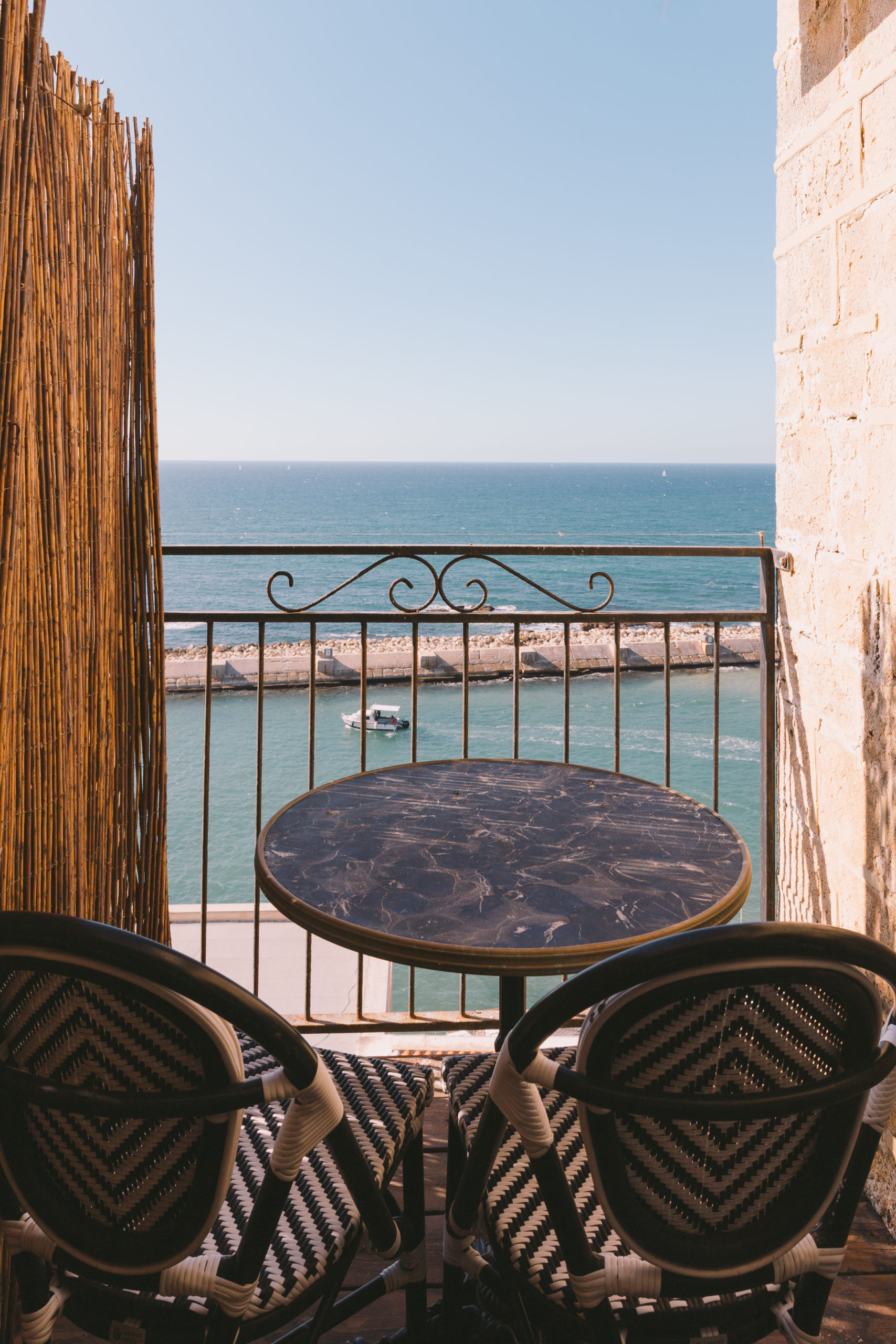 Visit the Old Train Station
The Old Train Station has been transformed into a cultural and entertainment complex, with shops, restaurants, and events taking place throughout the year.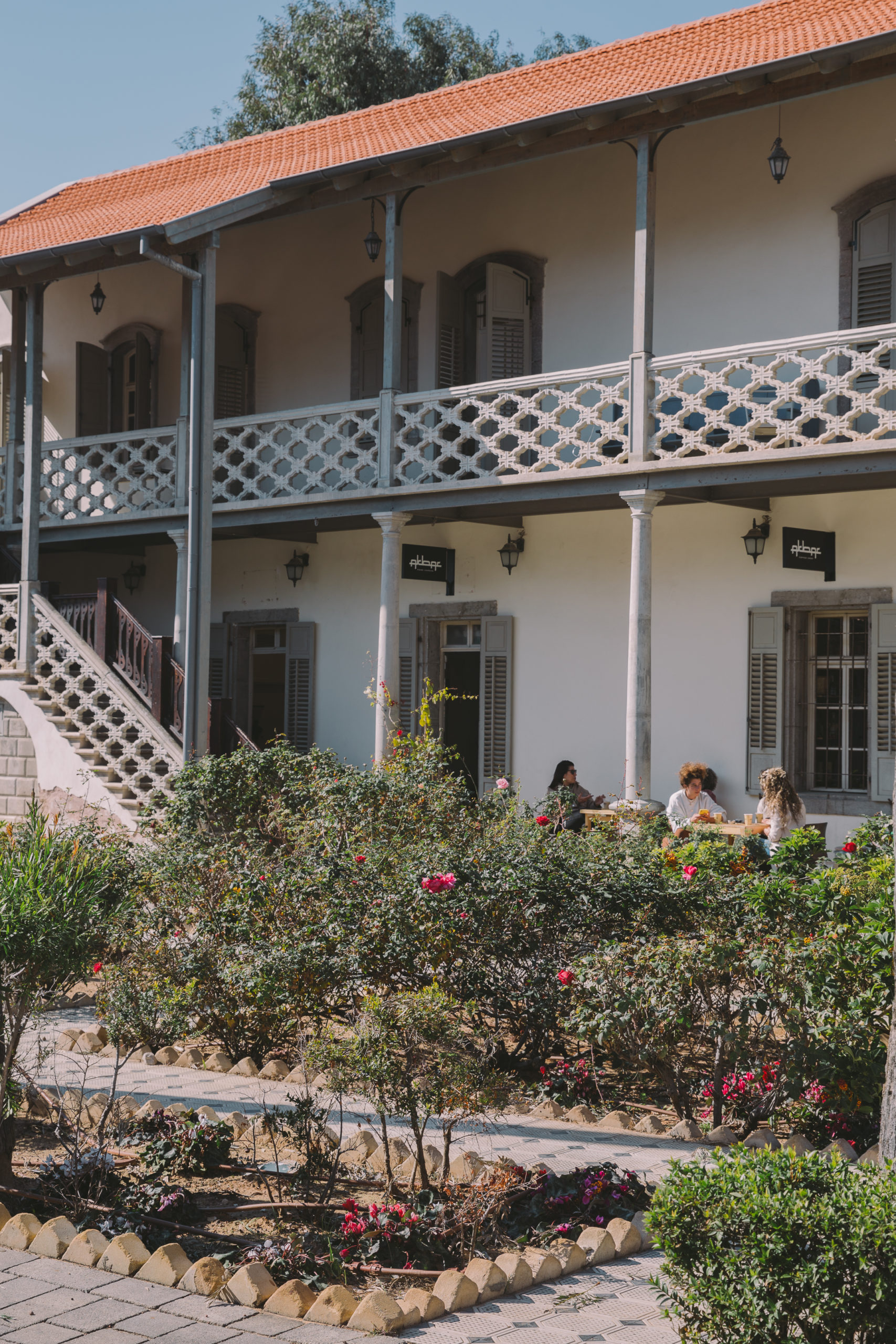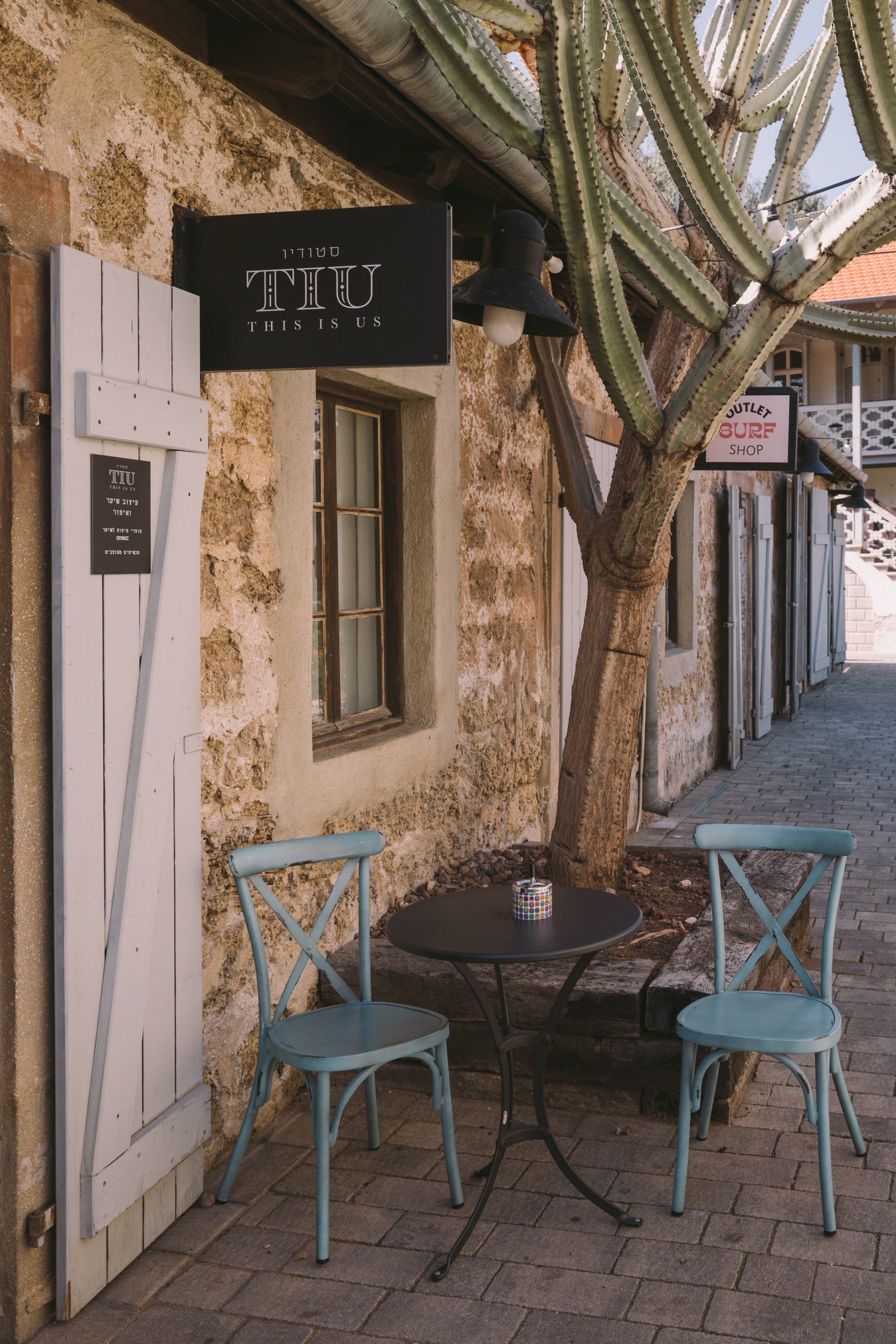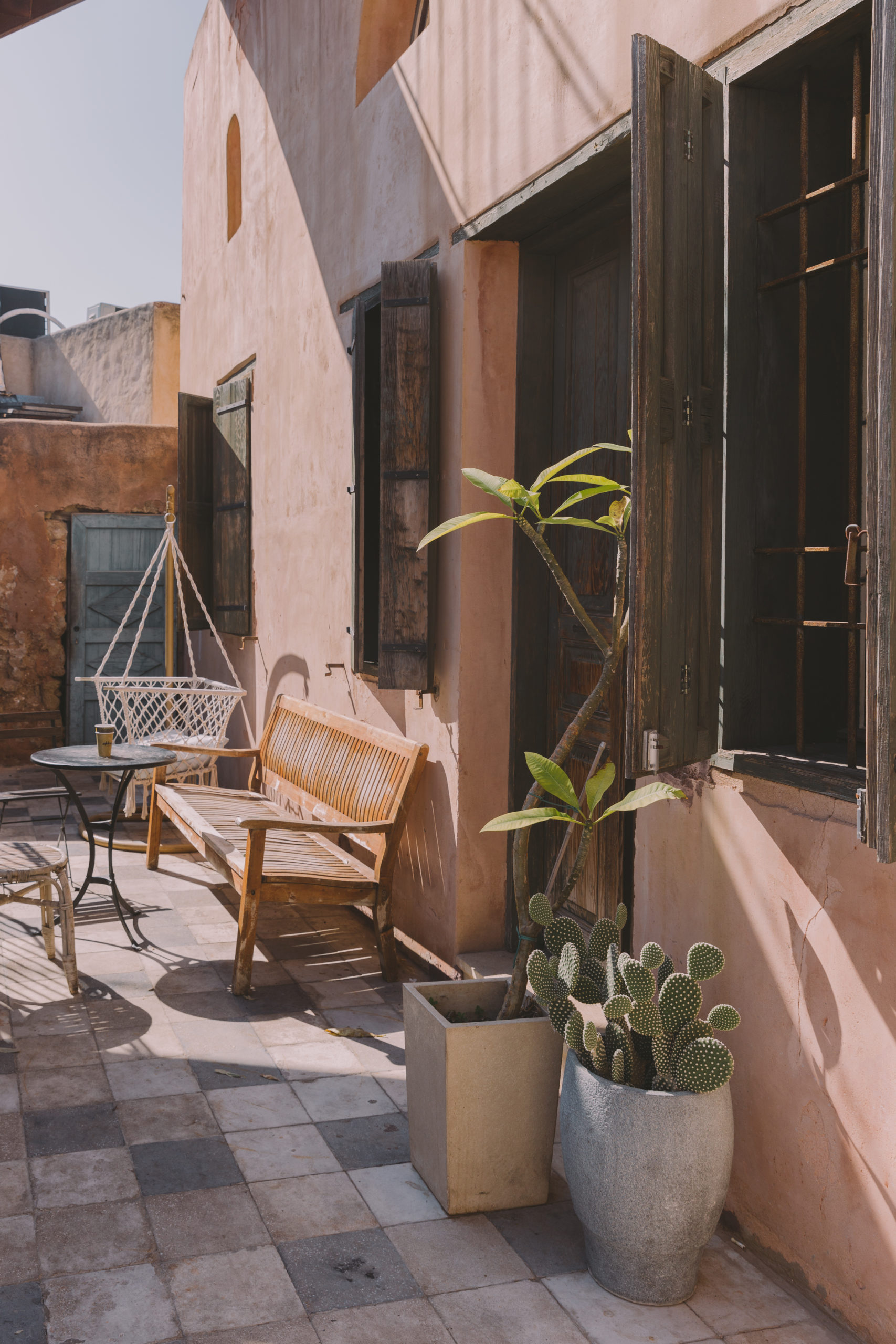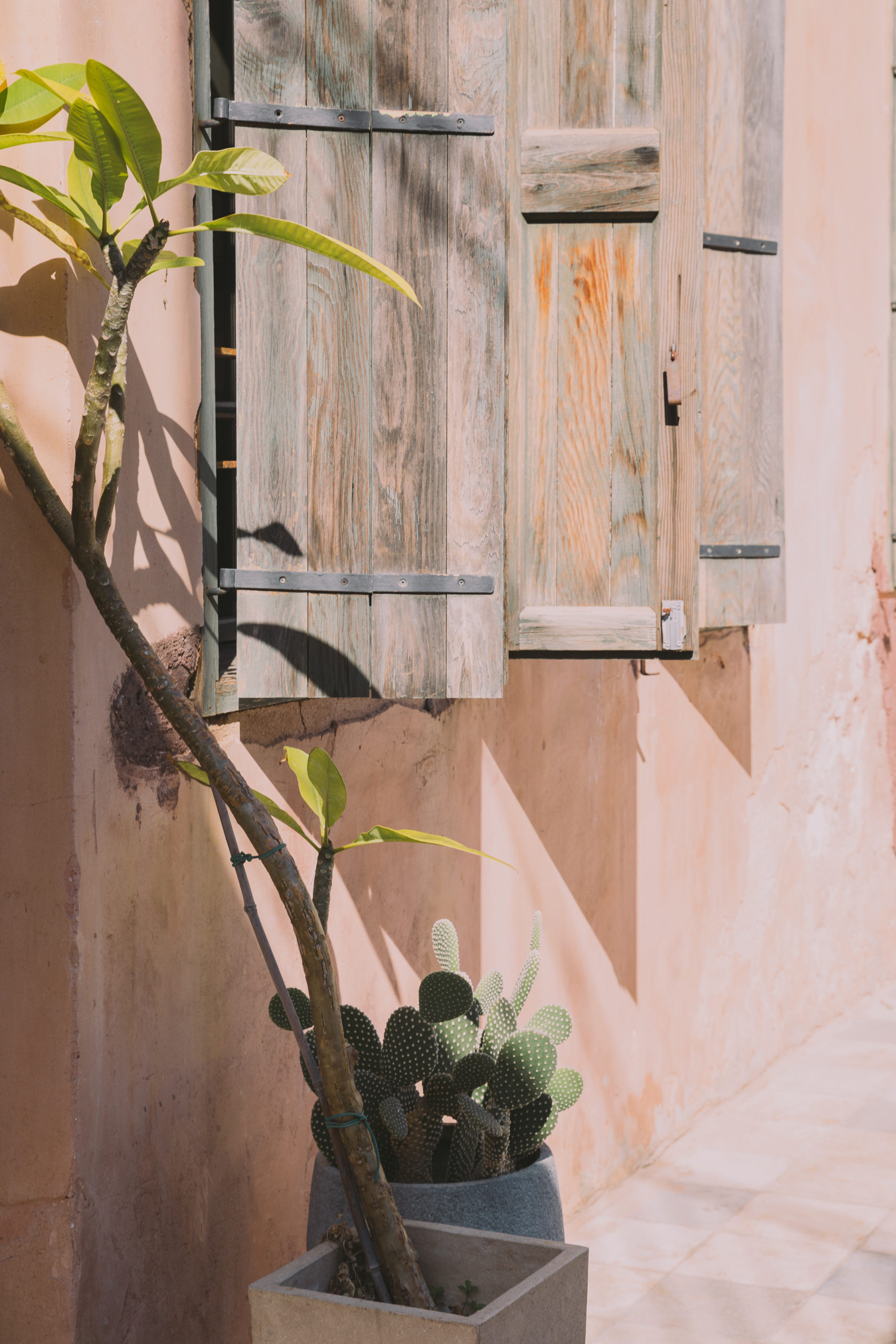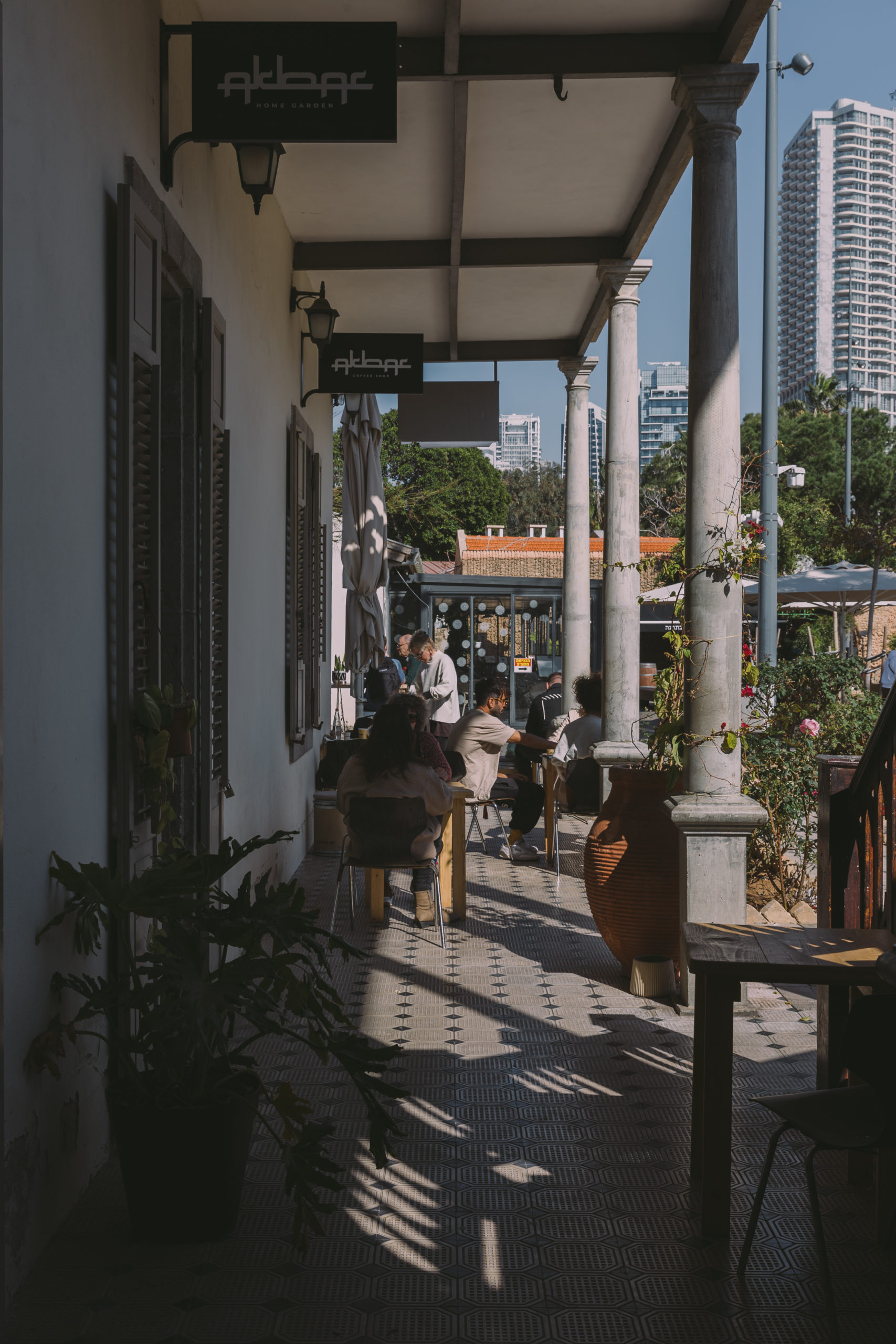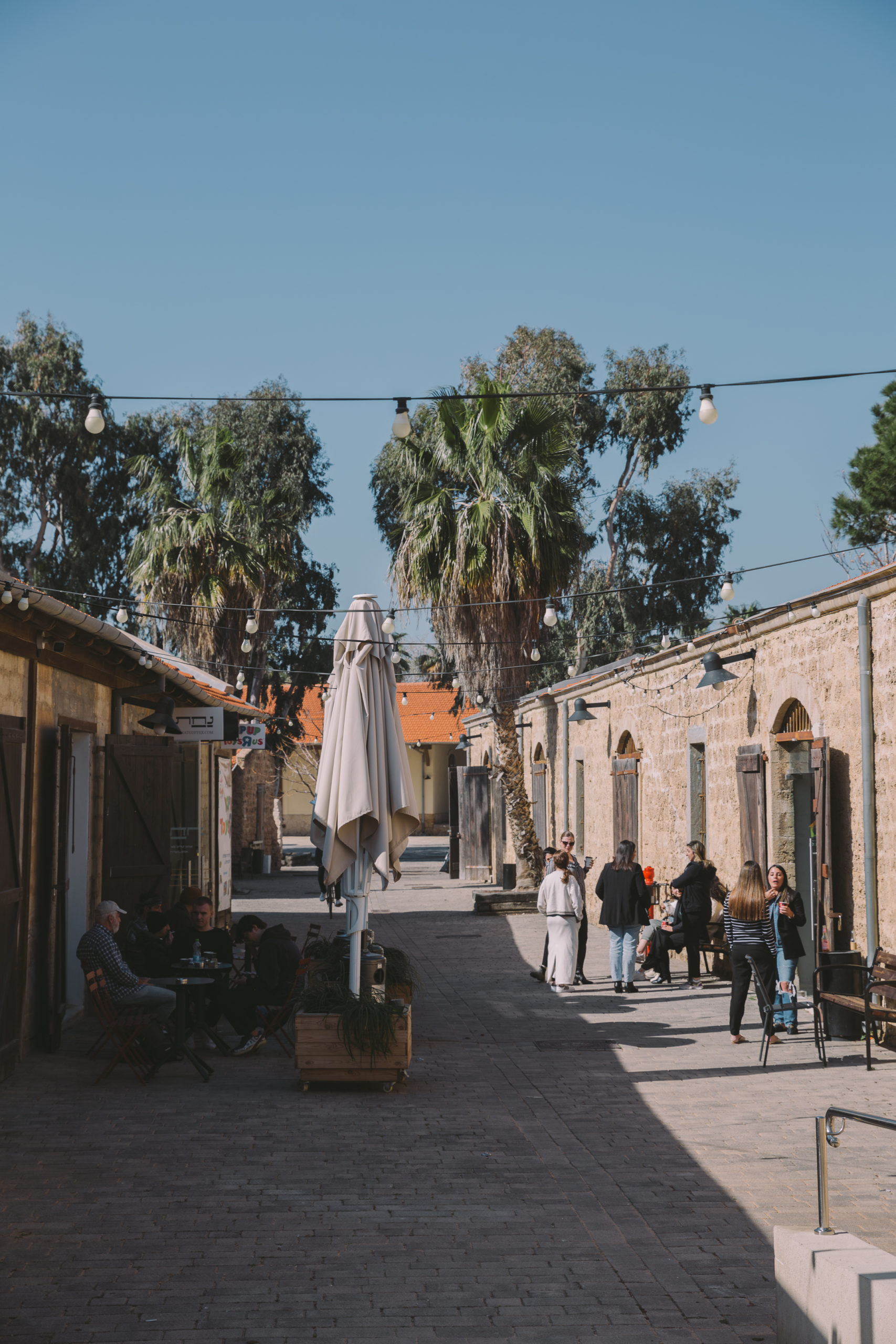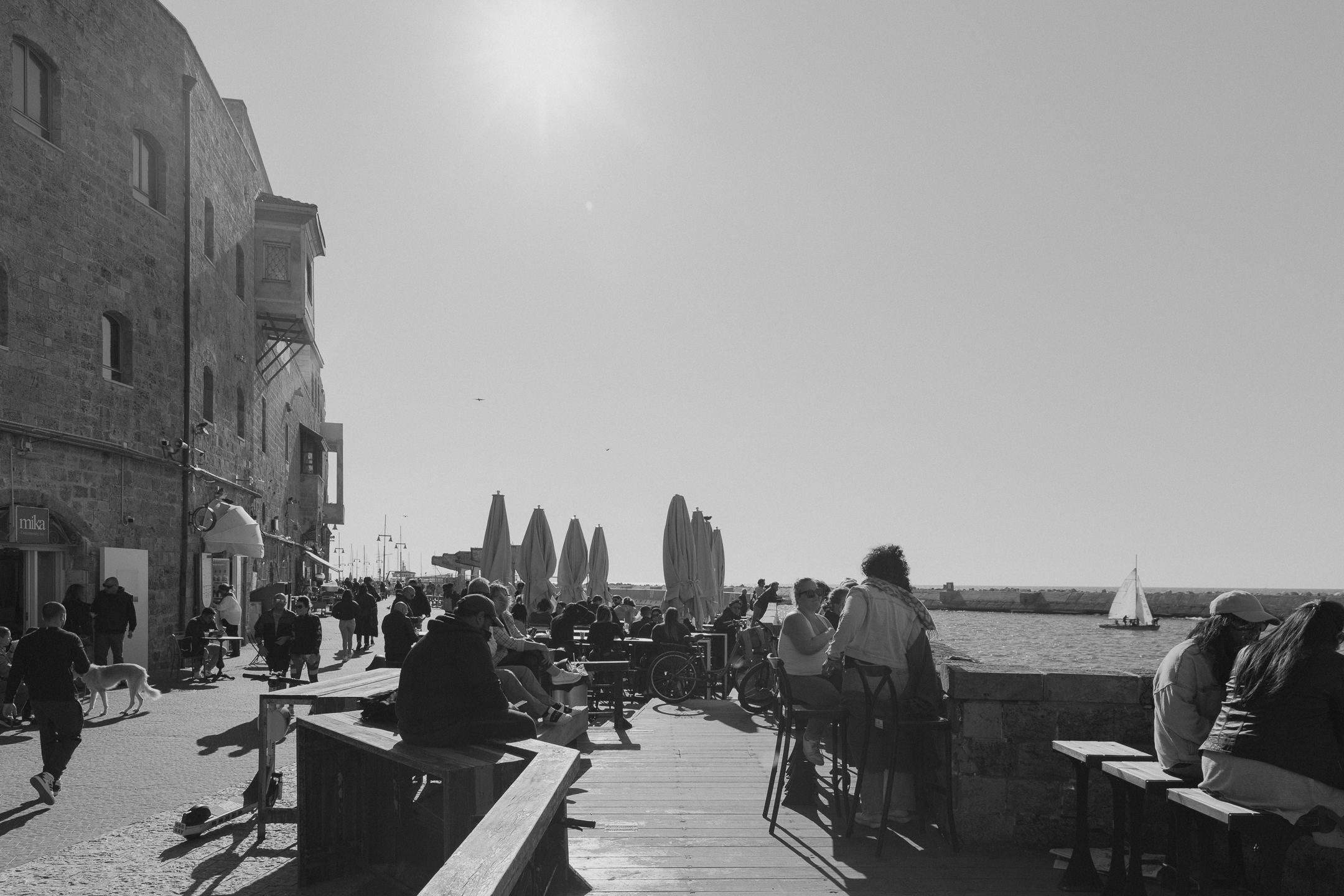 Tel Aviv Markets
Tel Aviv is a bustling city with a rich culinary scene and plenty of street markets where you can find delicious and fresh food. Here are some of the best food and street markets to explore in Tel Aviv.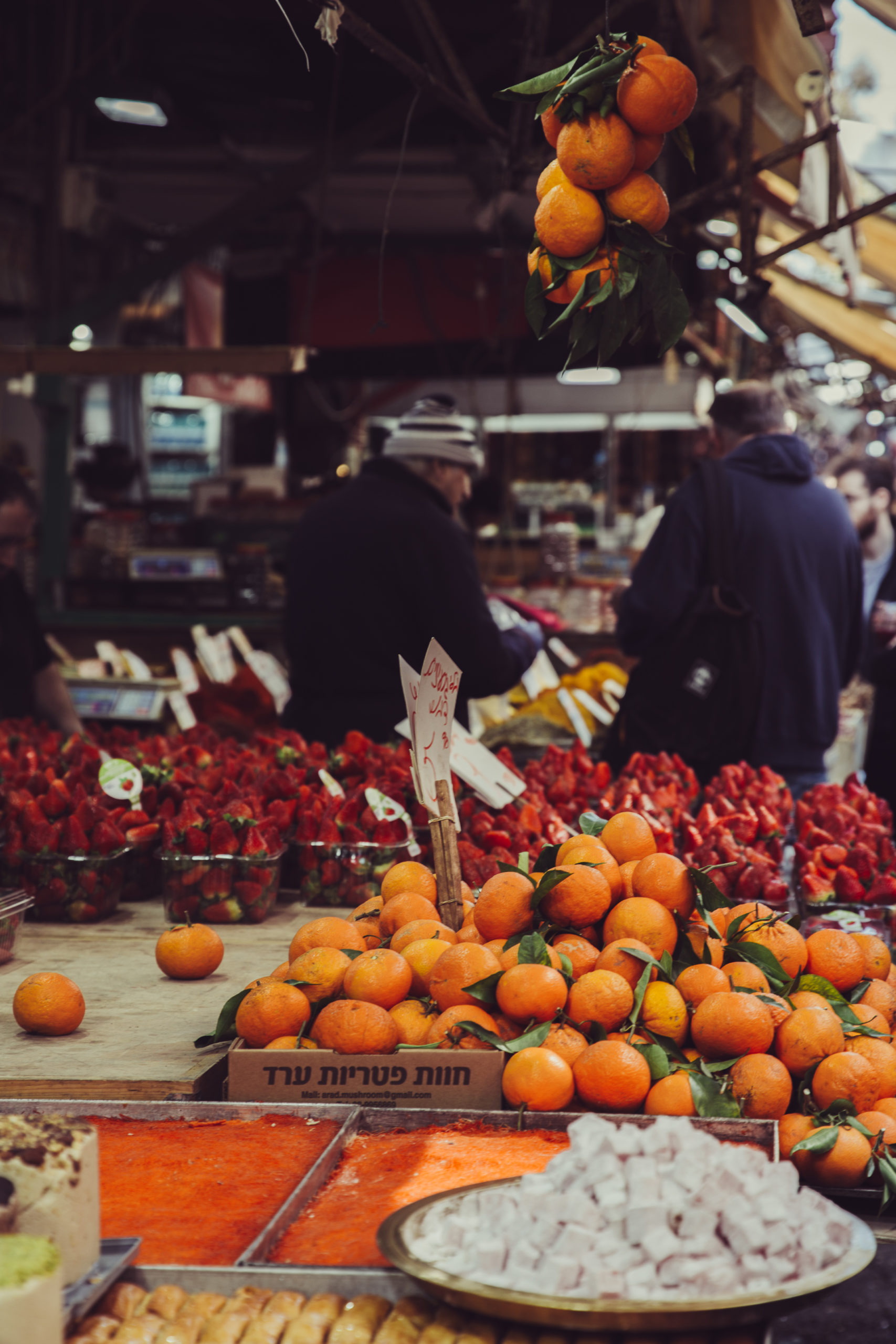 Carmel Market
Located in the heart of Tel Aviv, Carmel Market is one of the oldest and largest markets in the city. It's a popular destination for both locals and tourists alike. Here are a few things to know about Carmel Market:
History: Carmel Market was established in the 1920s and has been a hub of activity ever since. It started as a small market, but over time it has grown to become a sprawling outdoor market that sells everything from fresh produce to clothing, souvenirs, and electronics.
Products: At Carmel Market, you'll find a wide variety of products from fresh fruits and vegetables to fish, meat, and baked goods. You'll also find stalls selling clothing, jewelry, spices, and souvenirs. The market is a great place to experience the local culture and sample some of the delicious street food.
Atmosphere: The market is a lively and colorful place, with vendors shouting out their prices and trying to entice customers to their stalls. The sights, sounds, and smells of the market create a unique and exciting atmosphere.
Top Tip: When visiting Carmel Market, it's a good idea to come early in the morning to avoid the crowds. You should also be prepared to haggle over prices, as bargaining is a common practice in the market. It's also important to be mindful of your belongings and keep an eye on your surroundings, as the market can be quite busy and crowded at times.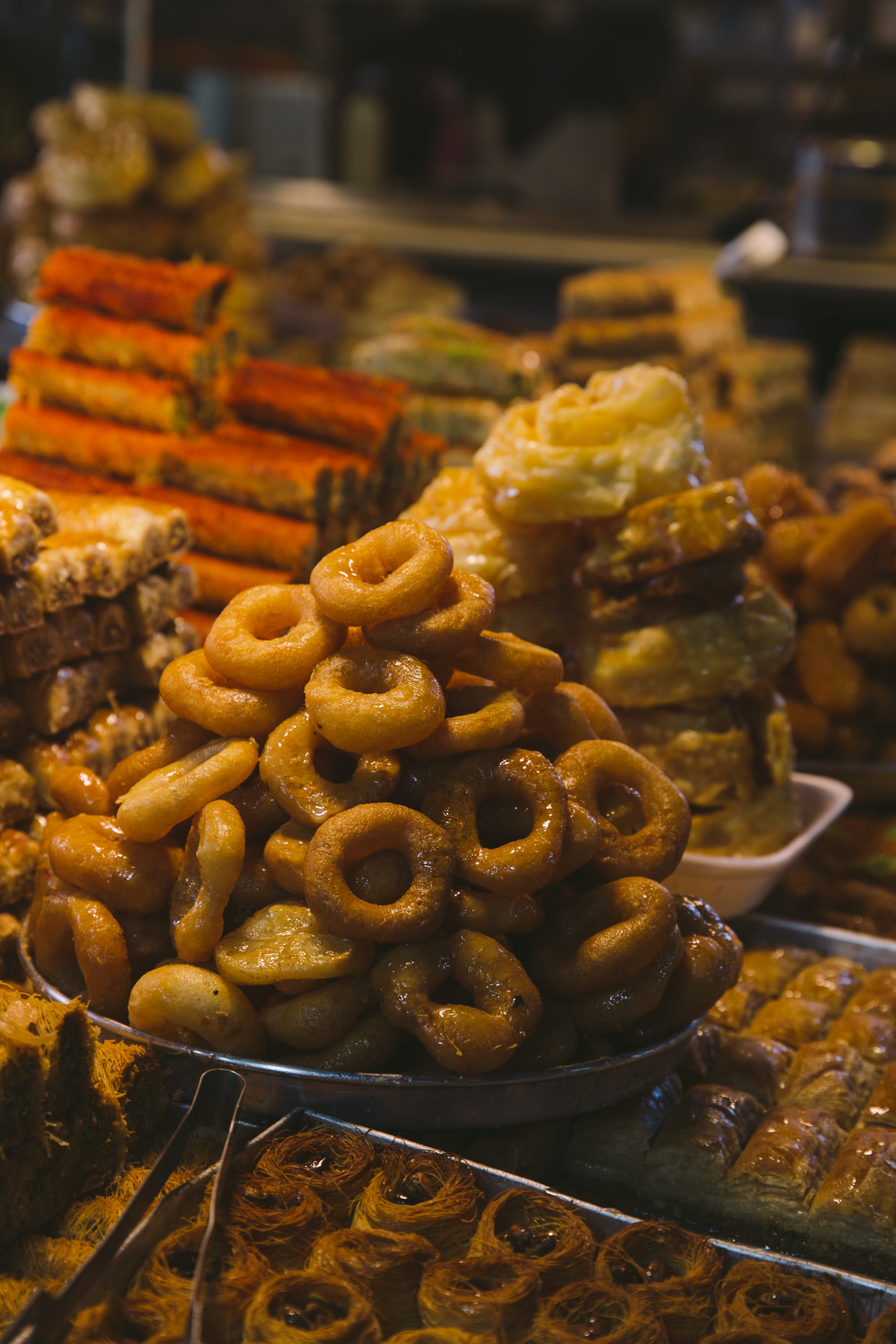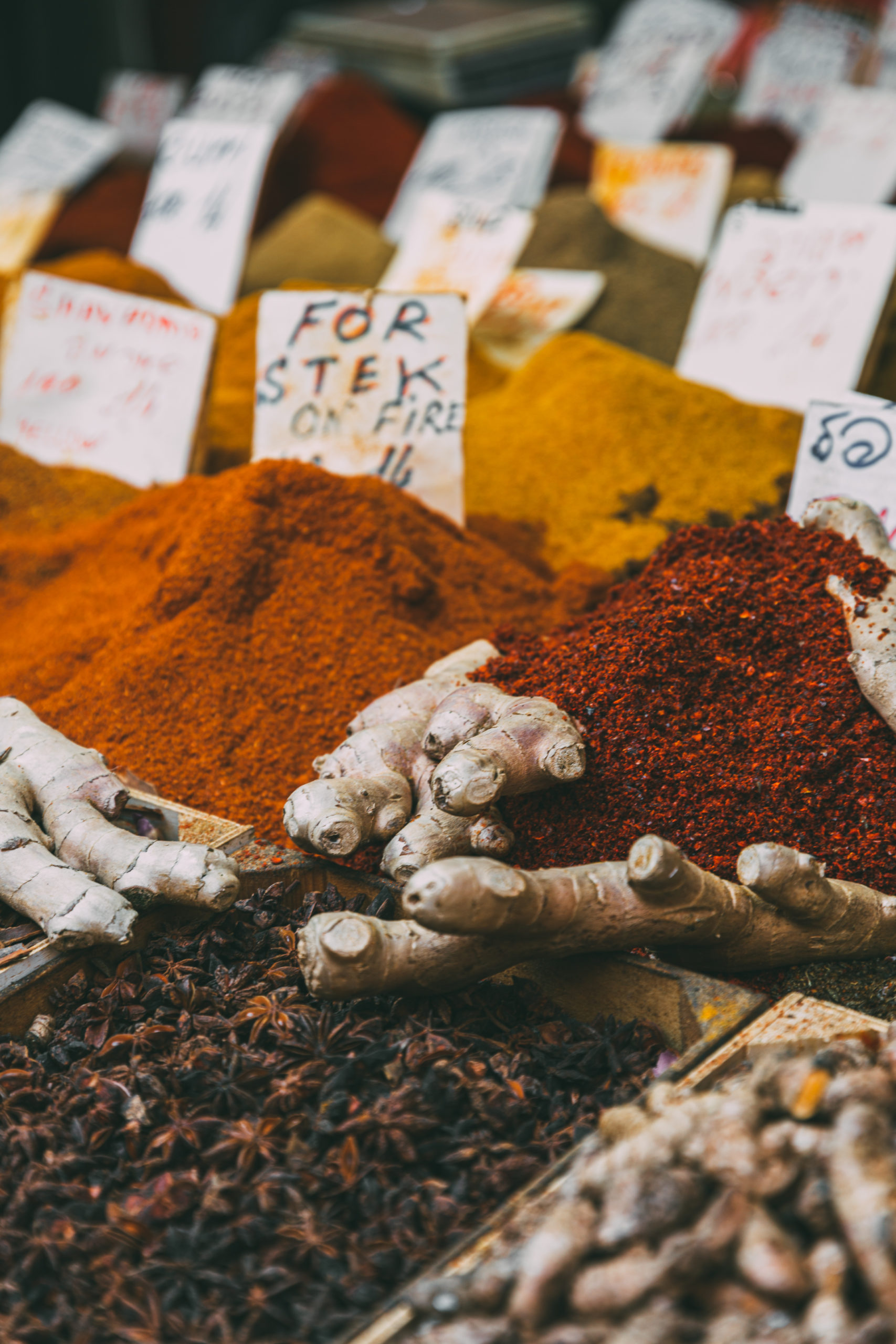 Levinsky Market
This market is known for its spices and specialty food shops. You can find a wide range of spices, dried fruits, nuts, and sweets, as well as gourmet cheeses, olives, and other Mediterranean delicacies.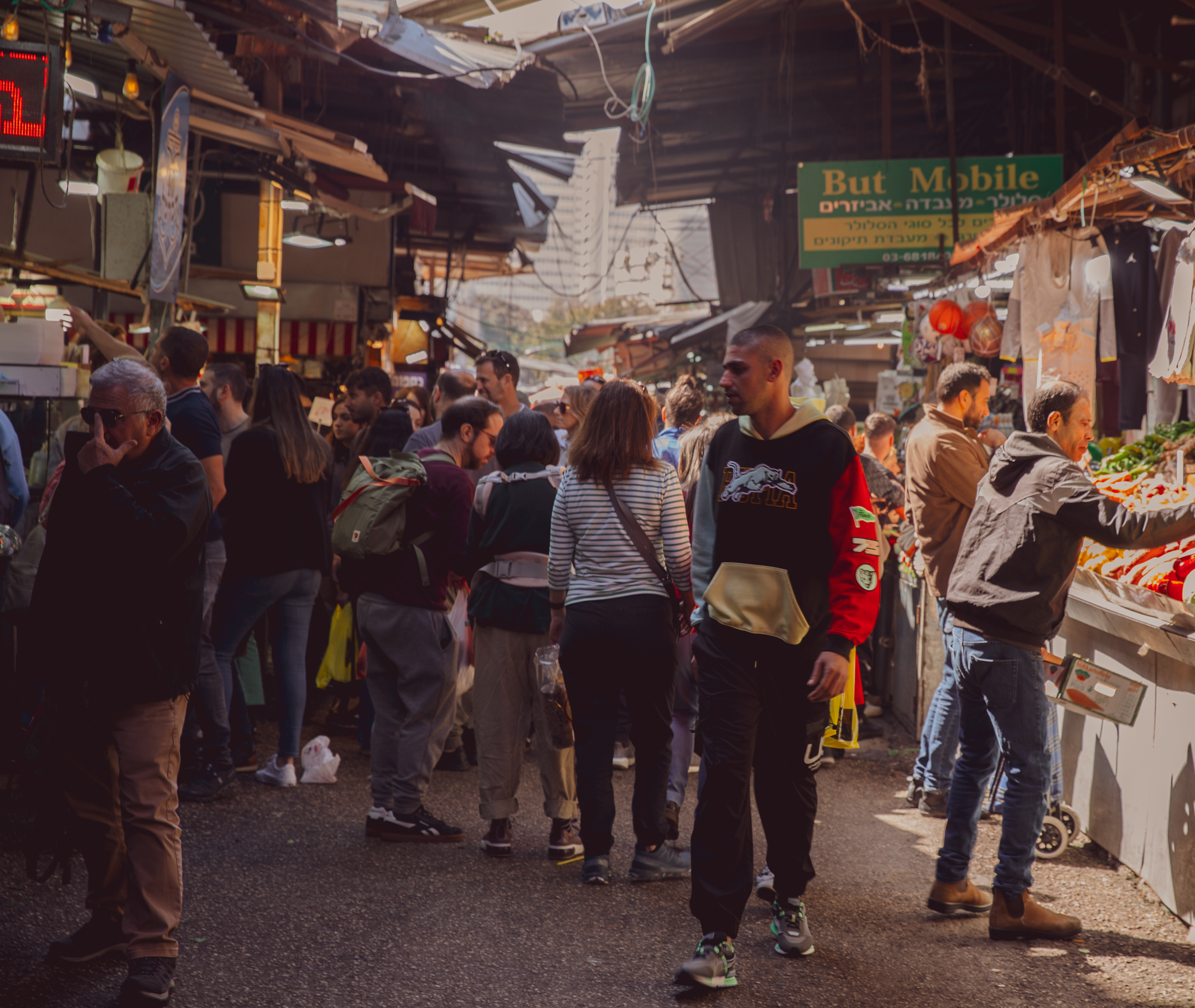 Sarona Market
Sarona Market is a modern indoor market that offers a wide range of gourmet food products, including fresh produce, meats, fish, cheeses, and baked goods. You can also find a variety of restaurants and cafes serving a range of international cuisine.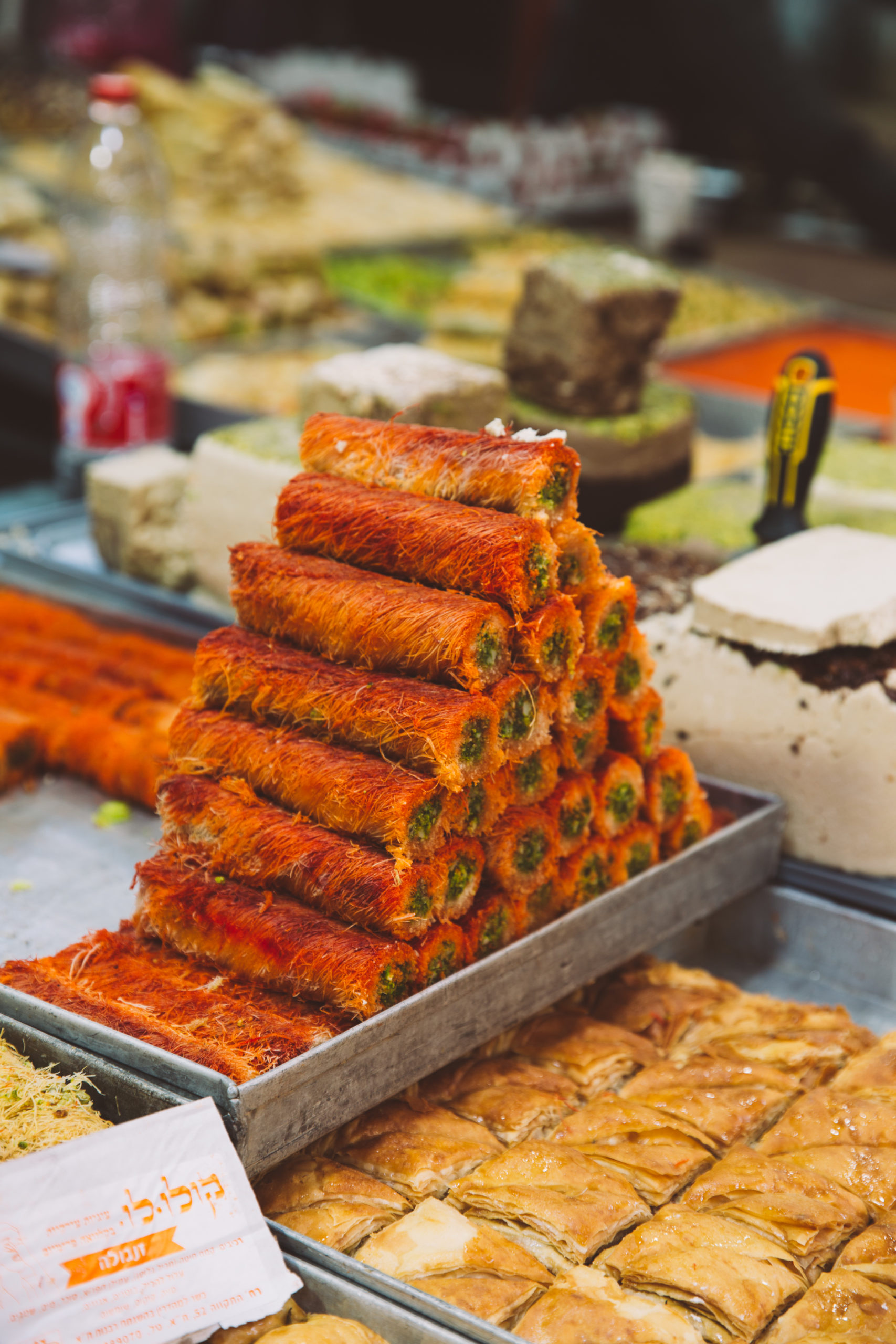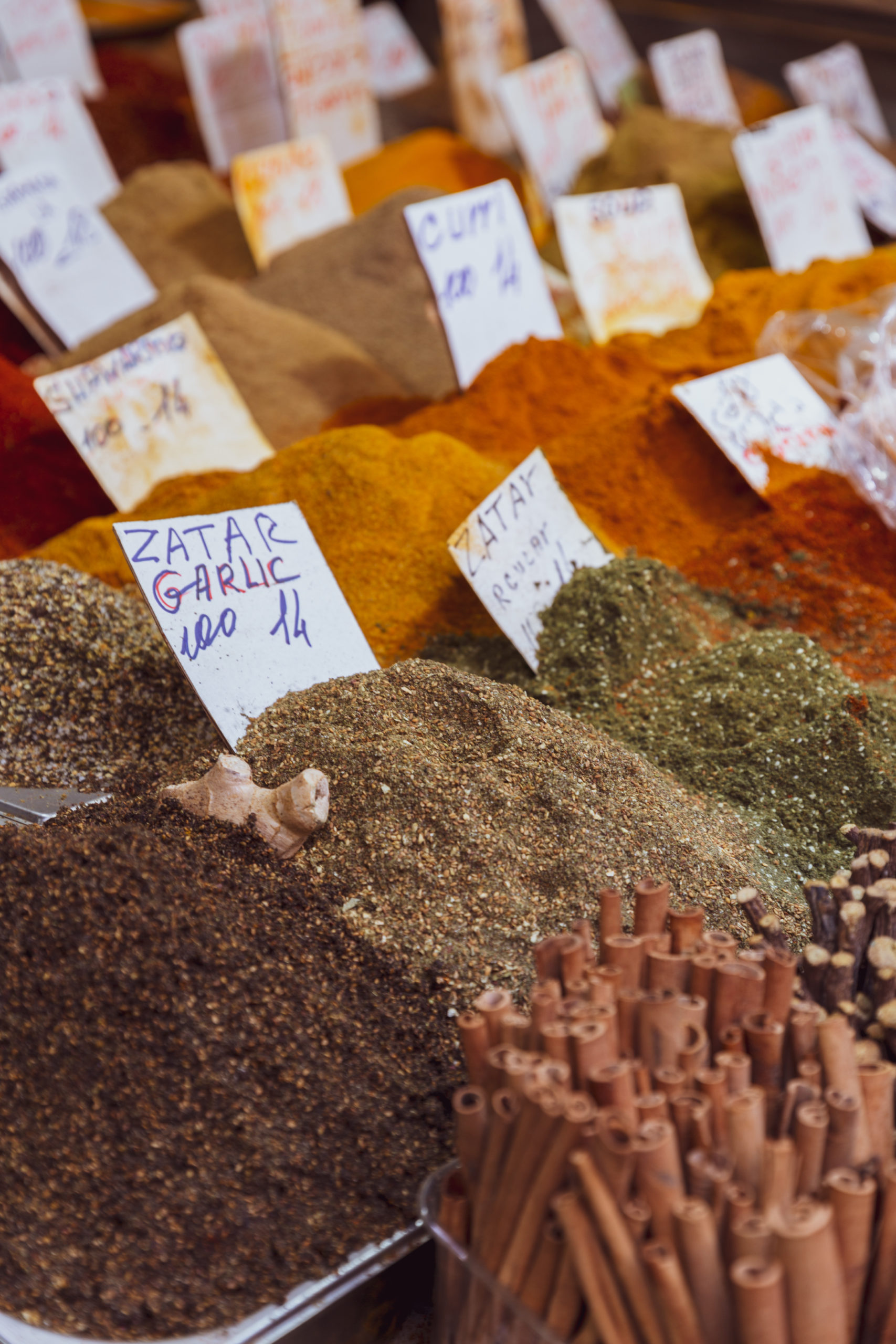 Jaffa Flea Market
While not strictly a food market, Jaffa Flea Market is a popular destination for food lovers. Here you can find a range of street food options, including hummus, falafel, and fresh juices, as well as plenty of gourmet food shops selling spices, sweets, and other treats. Visit the Jaffa Flea Market on Fridays.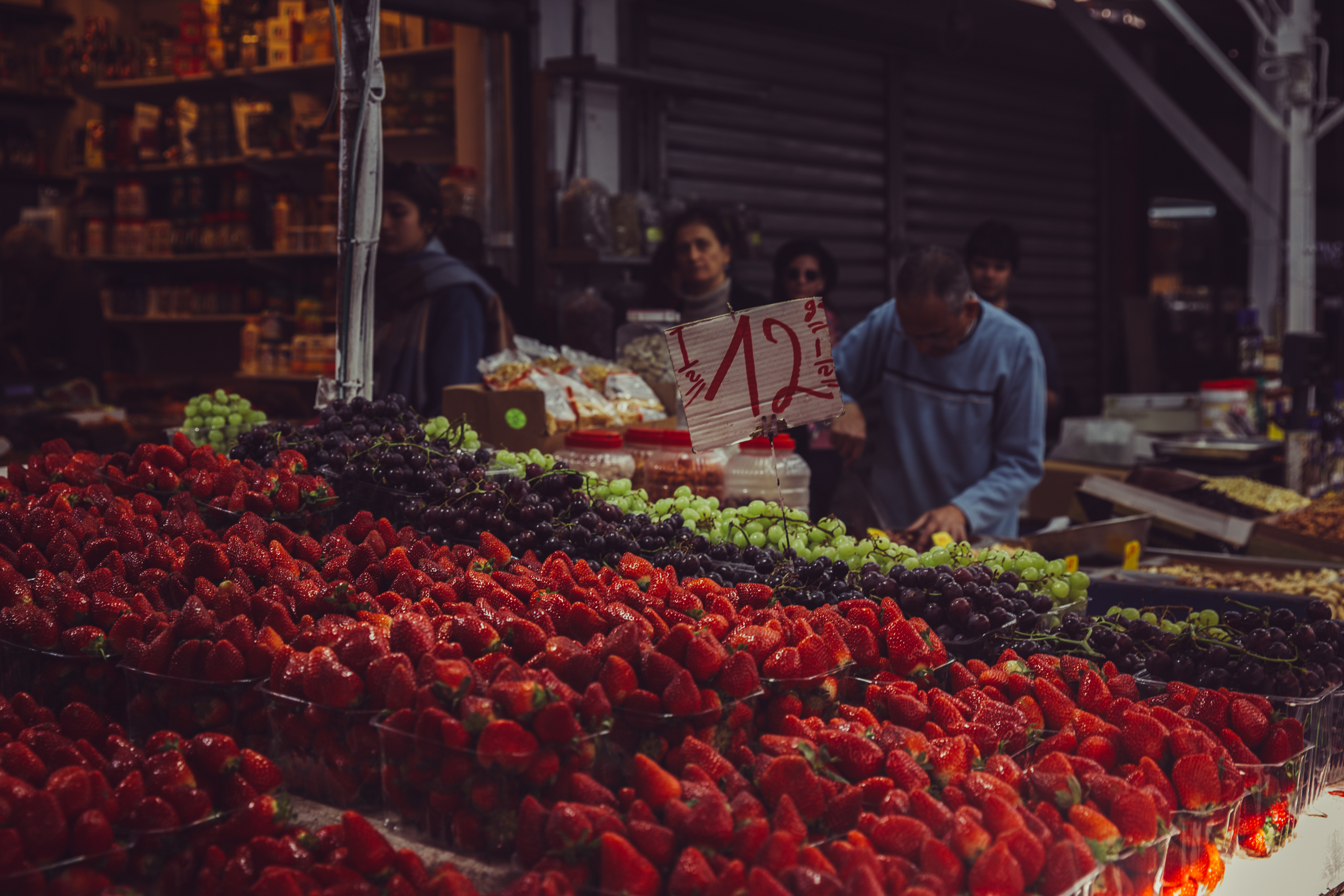 No matter which market you choose to visit, be sure to come hungry and ready to explore the vibrant culinary scene of Tel Aviv.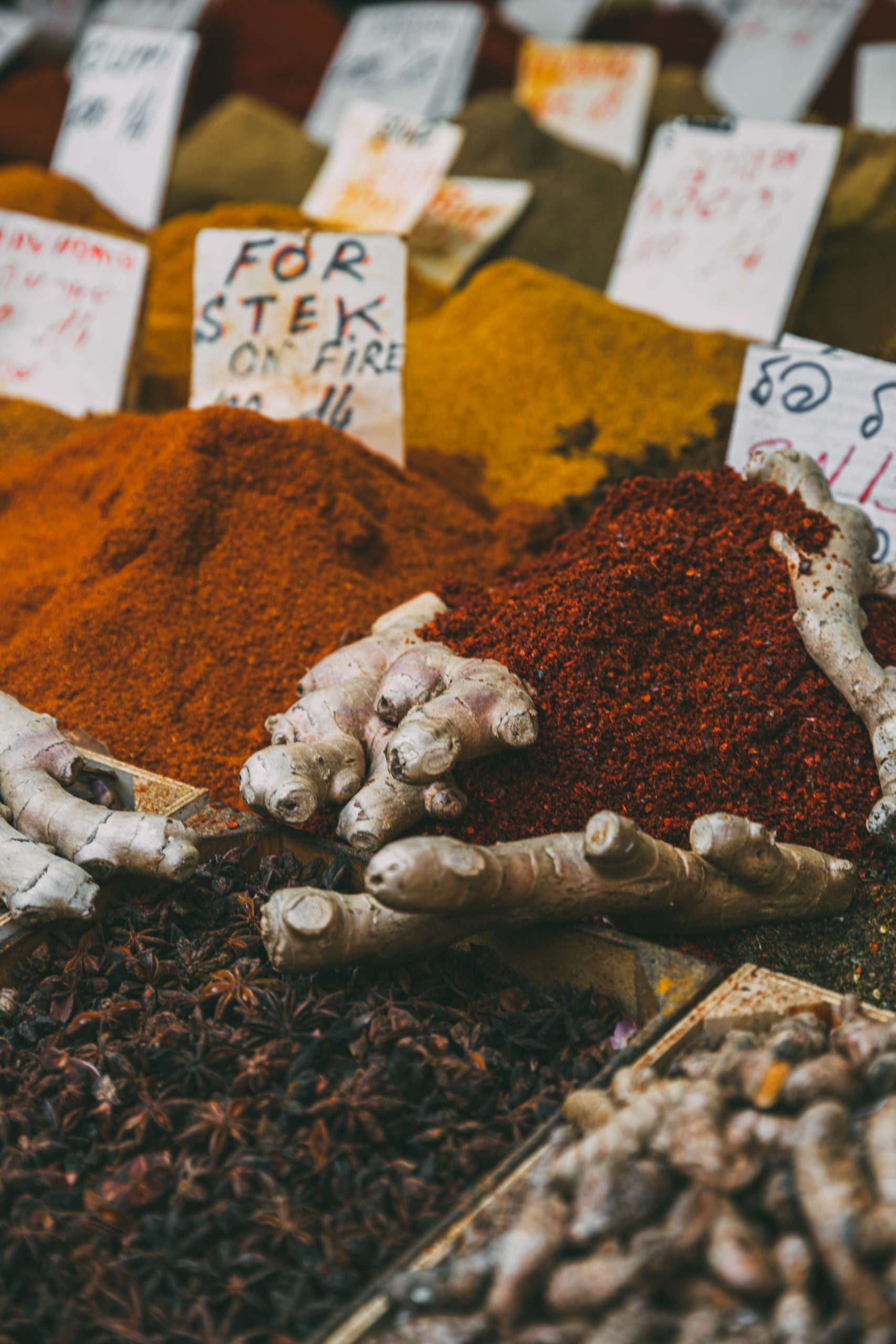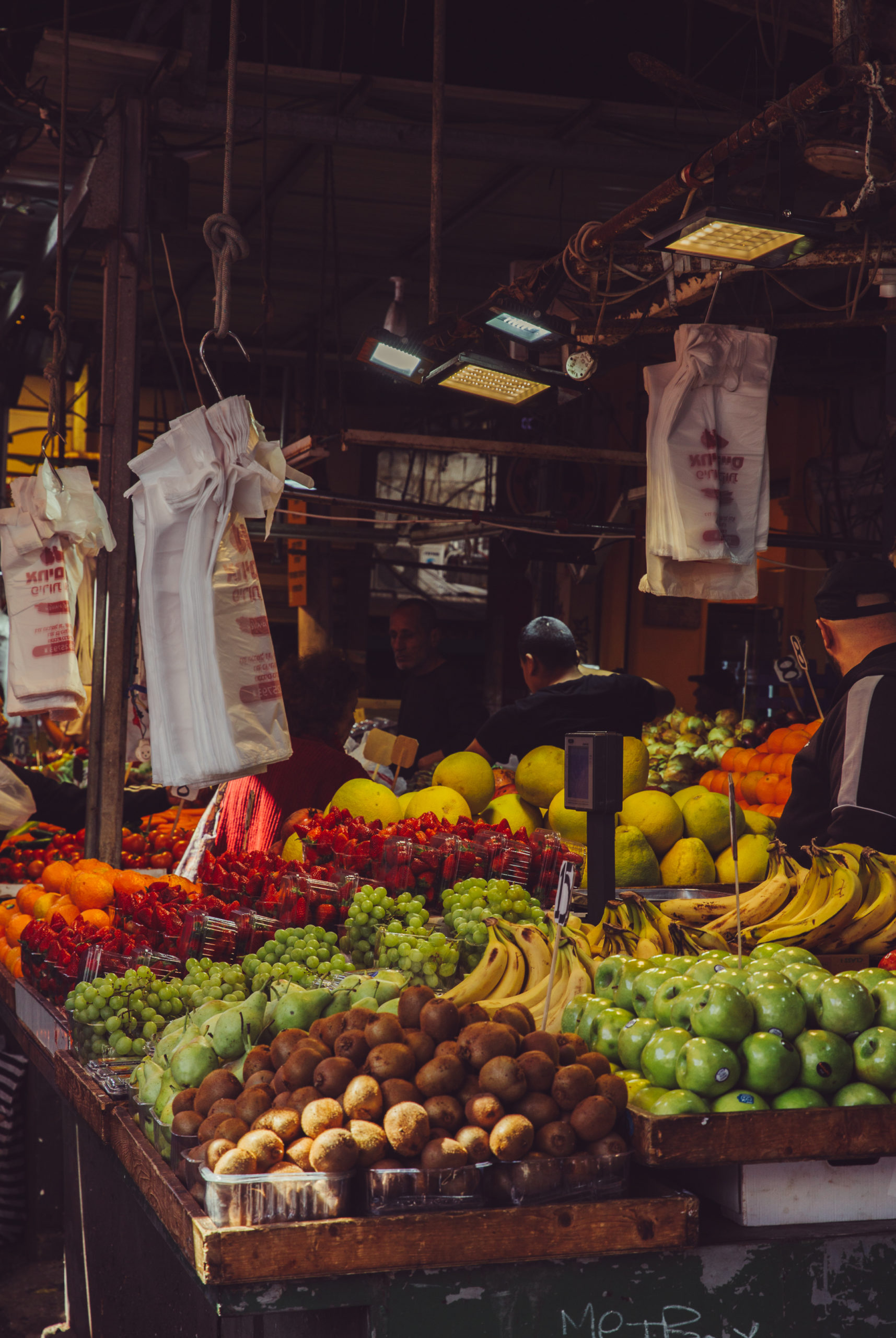 Don't miss out on exclusive behind-the-scenes photos and videos, follow me on Instagram!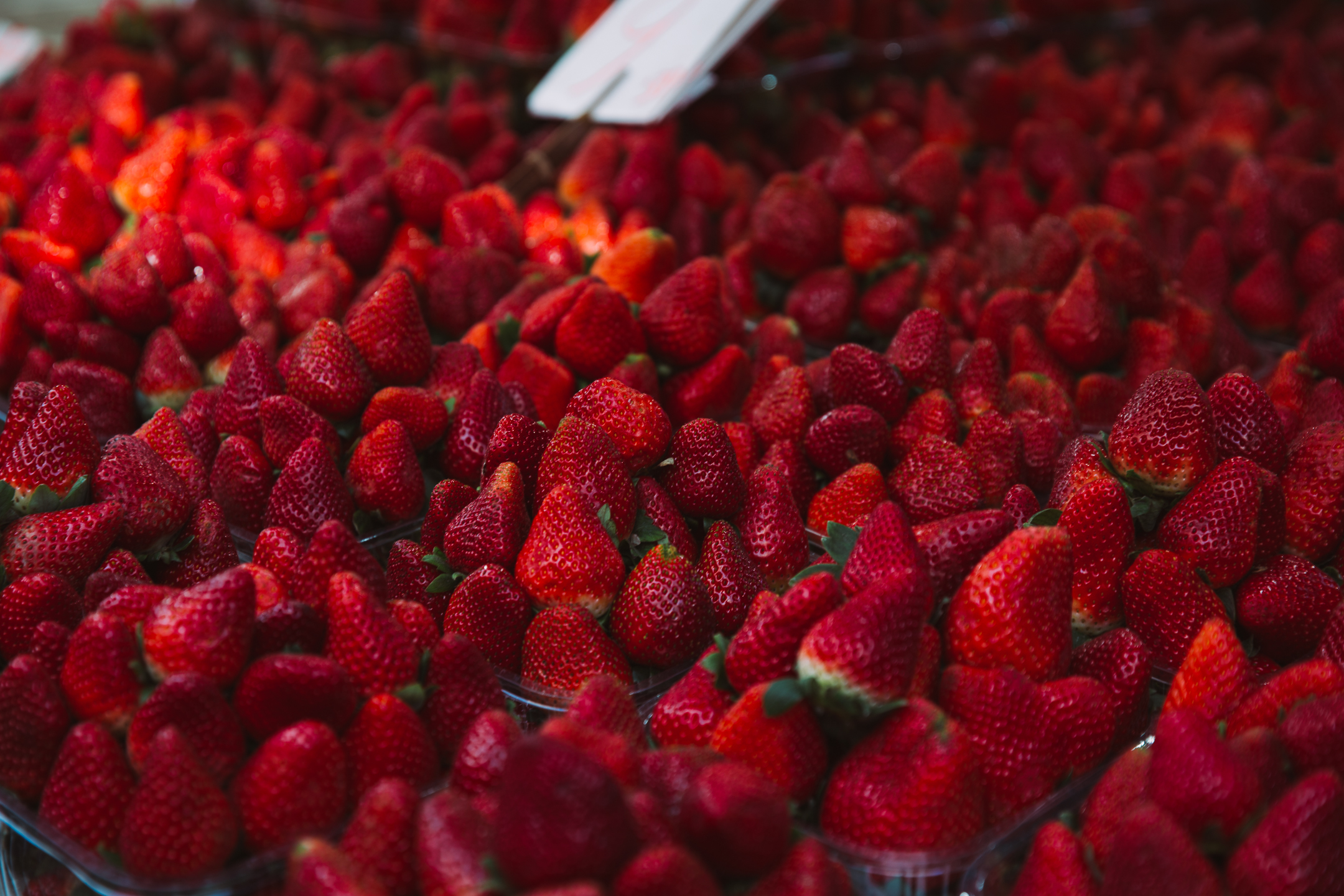 MY SOLO TRIP TO TEL AVIV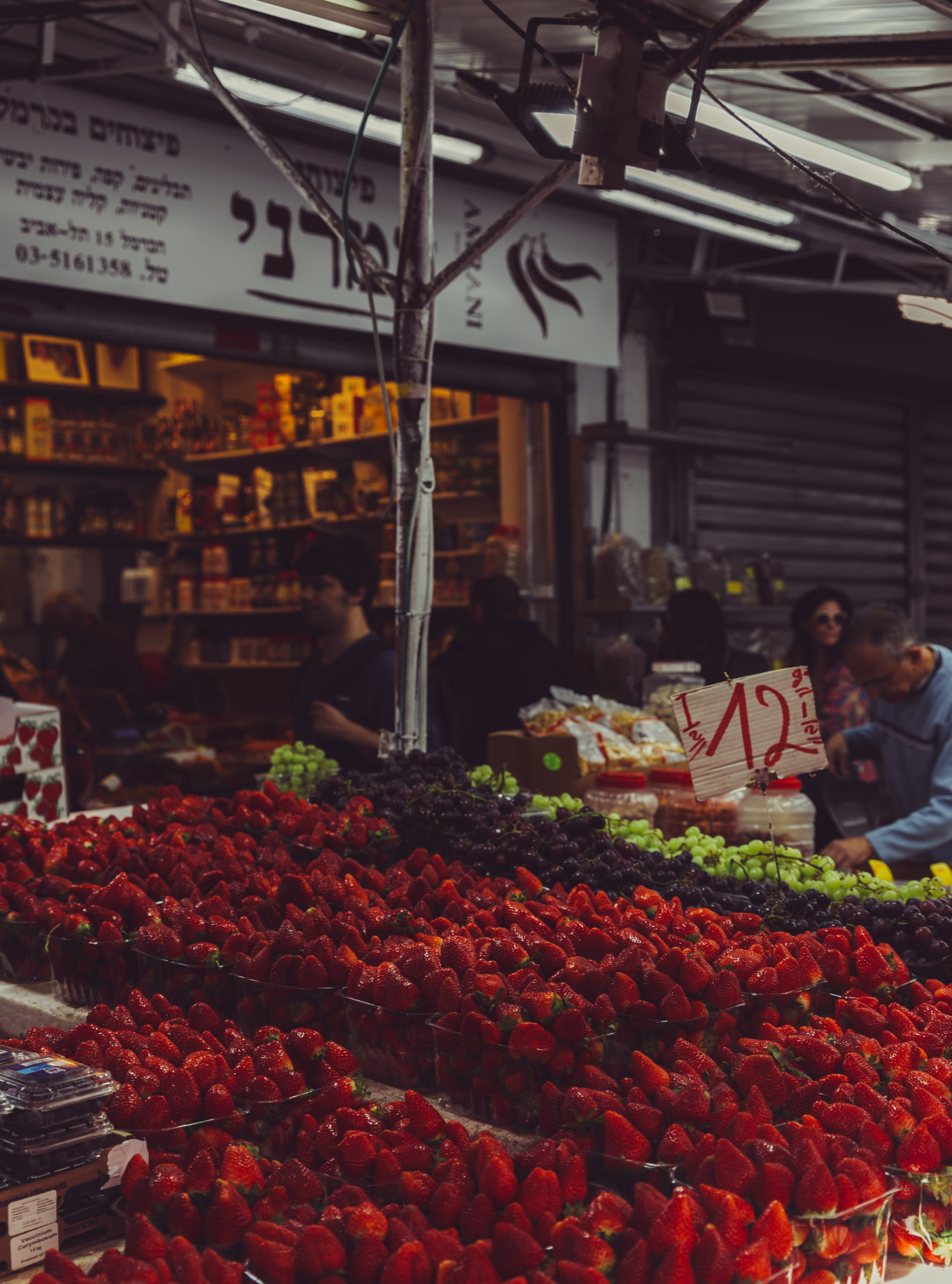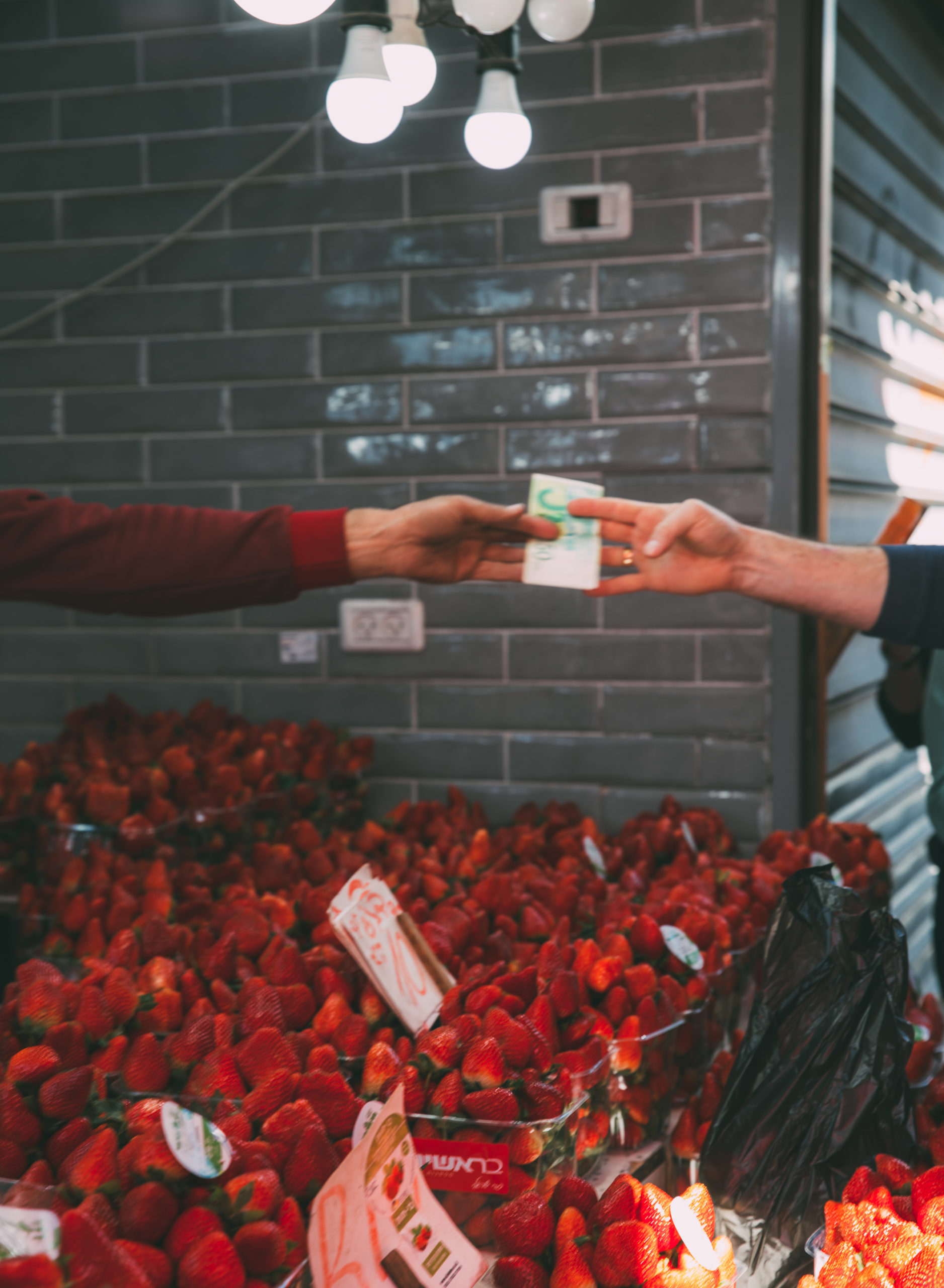 If you enjoy my travel stories, tips and photography, you can say Thank you by offering me a 'virtual' coffee here.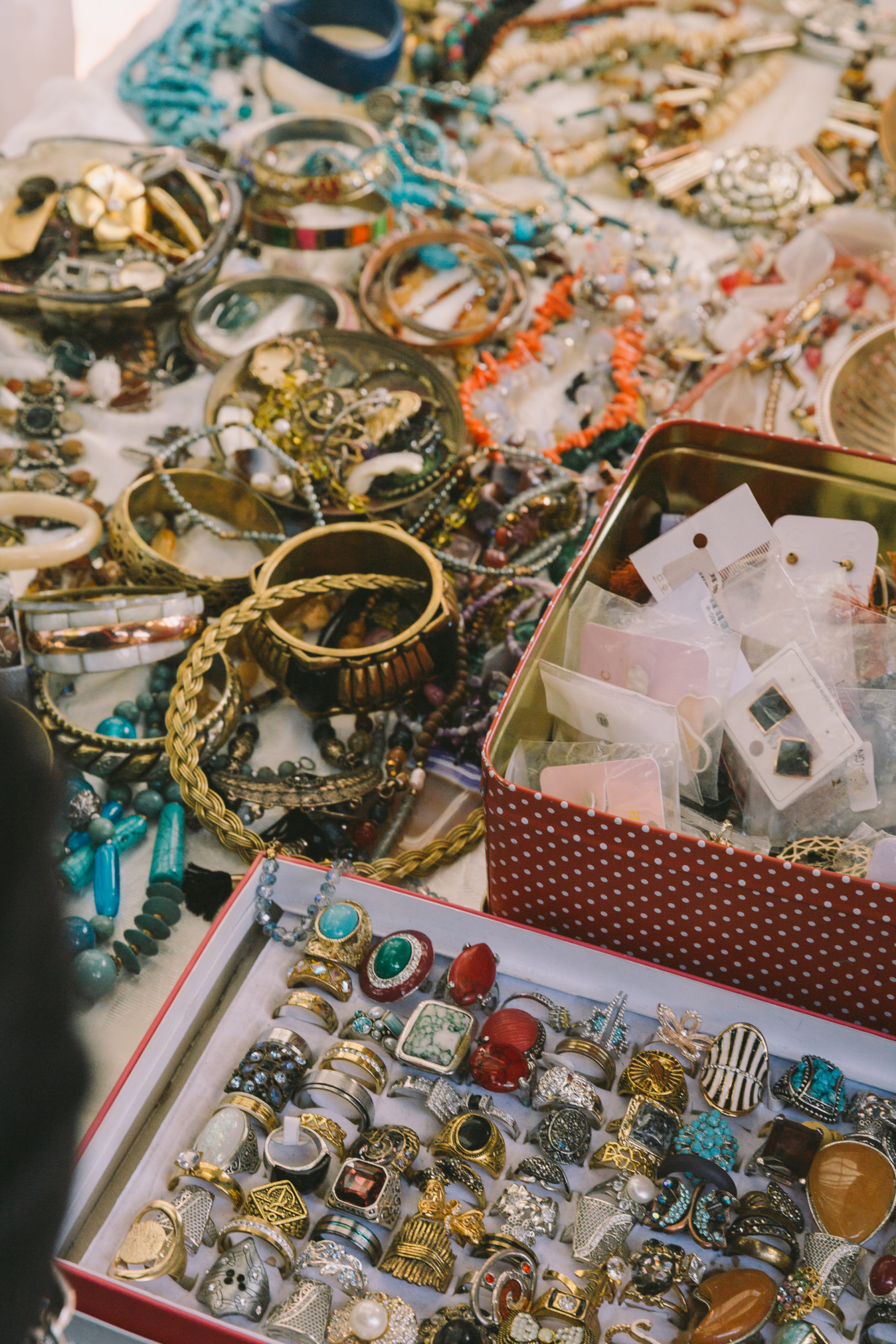 My personal opinion and experience
During my solo trip to Tel Aviv I loved these three things: the beach, the warm weather and the good food. But not the city itself.
I am very thankful for all the things above and for getting the chance to visit this city. It's just the architecture of the city wasn't my cup of tea. I walked around in different neighbourhoods and couldn't find something beautiful. The style and structure of the neighbourhoods reminded me of some not so nice areas in Athens.
If I had to describe the city with one word, I would pick the word "hipster." Maybe a little bit more hipster than I could handle.
Very soon I realised, this city is all about the beach, the warm weather and the good food. So if you go, know what to expect. Don't expect to see a beautiful city because most likely you are going to get disappointed.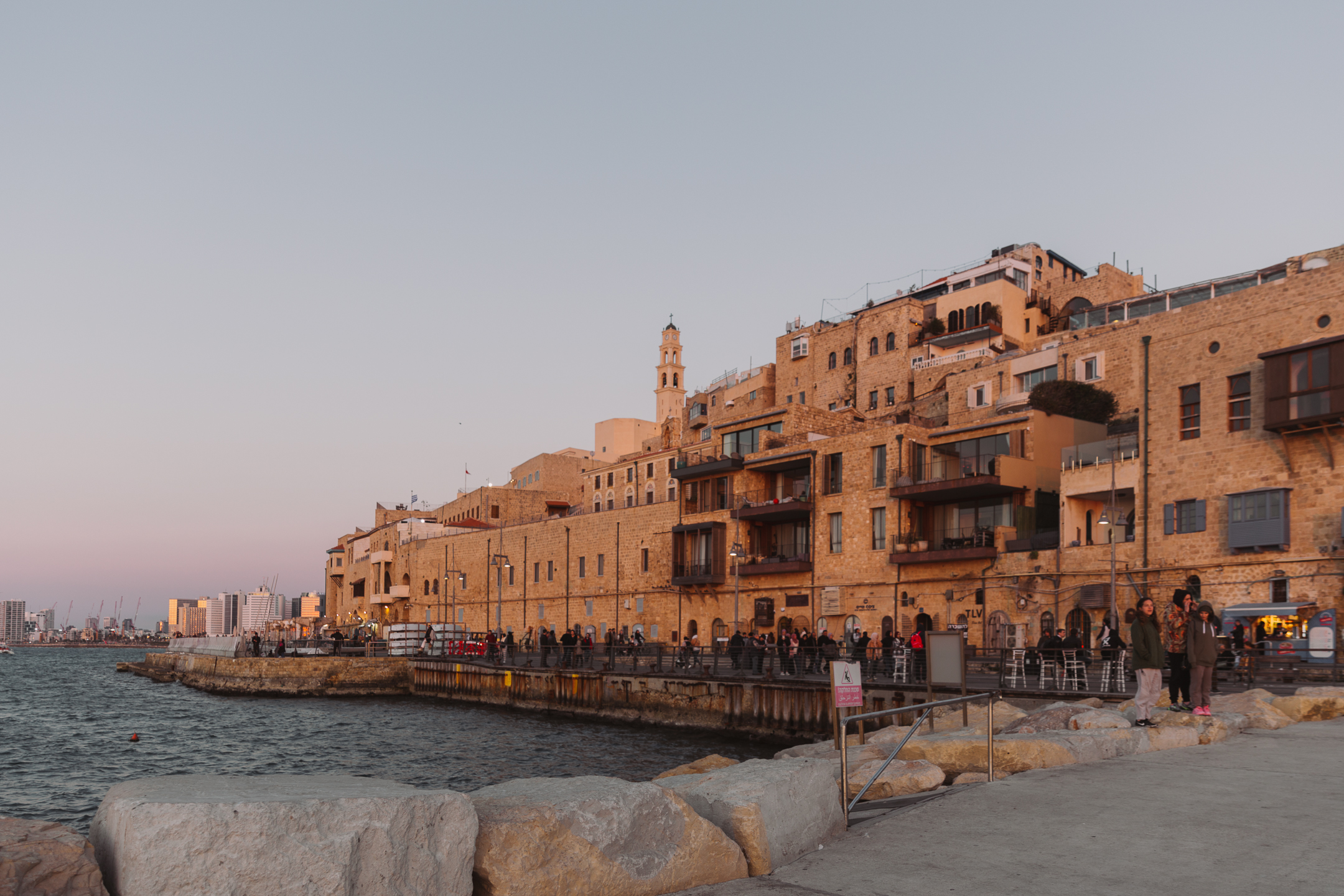 Would I go back? Yes! I would definitely go back. I think Tel Aviv is a perfect destination for escaping the cold European winter and with so many direct flights from Vienna, it's easy to get there fast and easy. 
My advice: When you travel to Tel Aviv, know what to expect.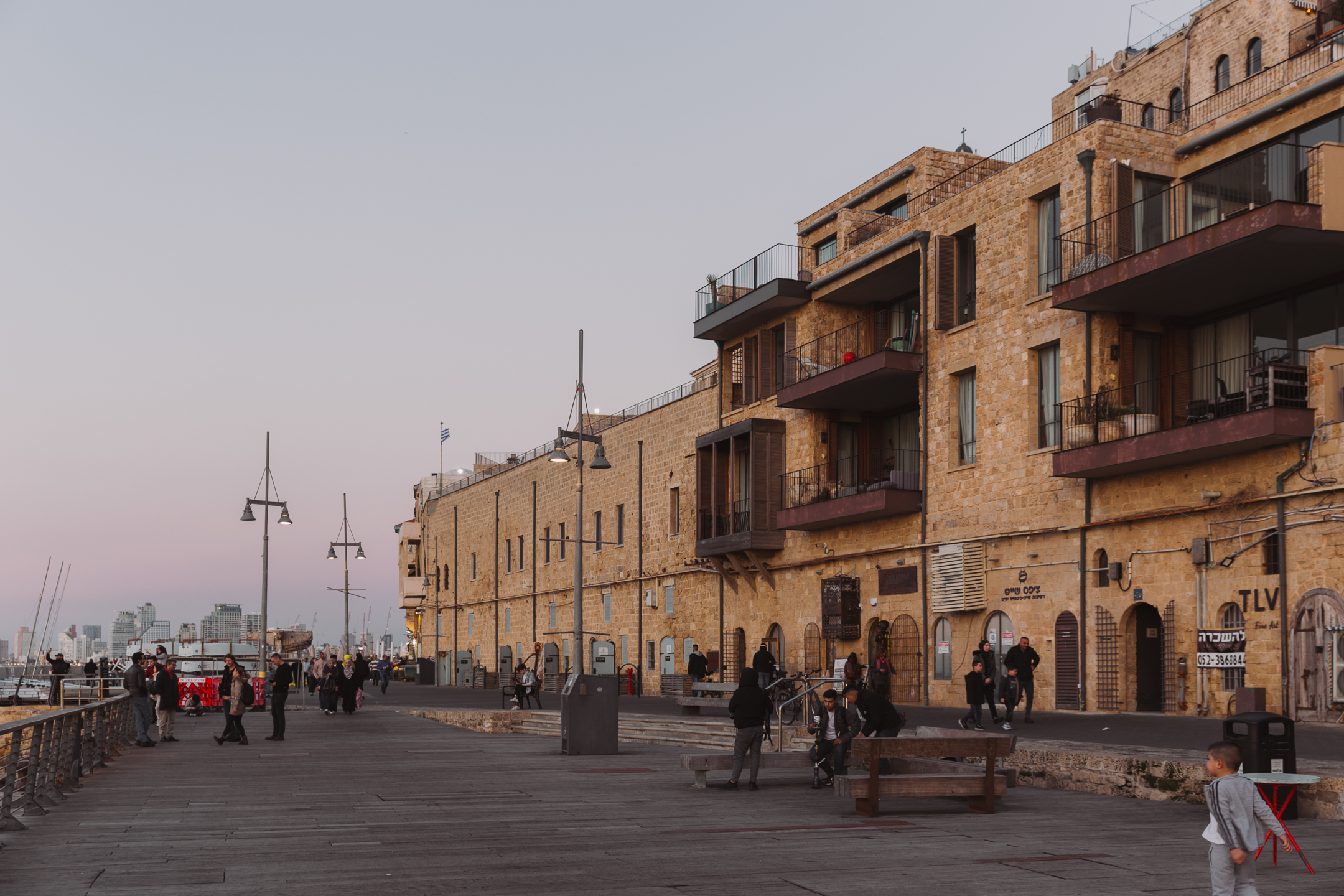 In conclusion, a solo trip to Tel Aviv can be an unforgettable experience. With plenty of things to see and do, delicious food and drink, and a welcoming atmosphere, it is a great destination for not only solo, but all kind of travellers. Just be sure to know what to expect, plan ahead, stay safe, and have fun!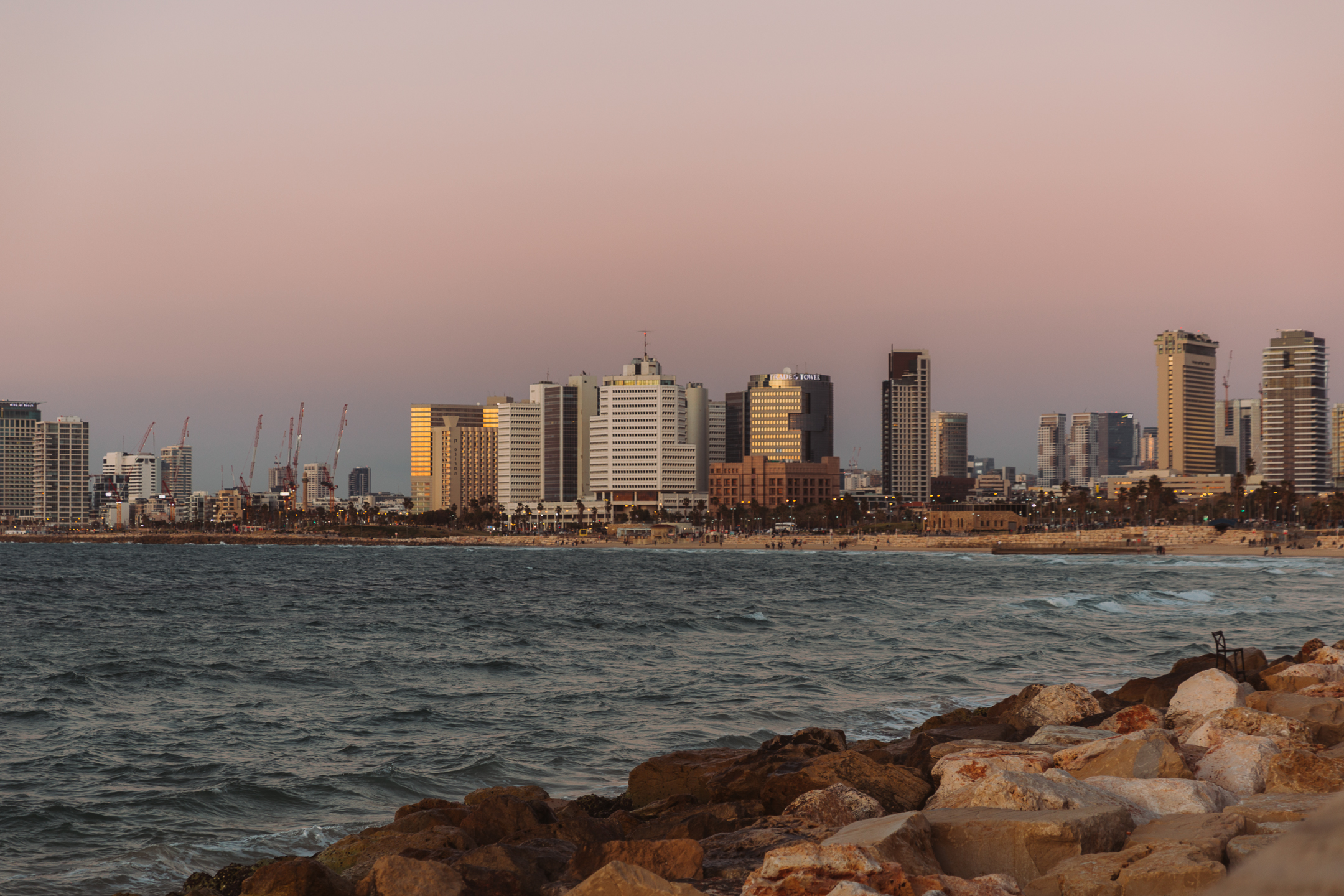 If you want to stay updated with my latest photos and videos, please follow me on Instagram @theviennesegirl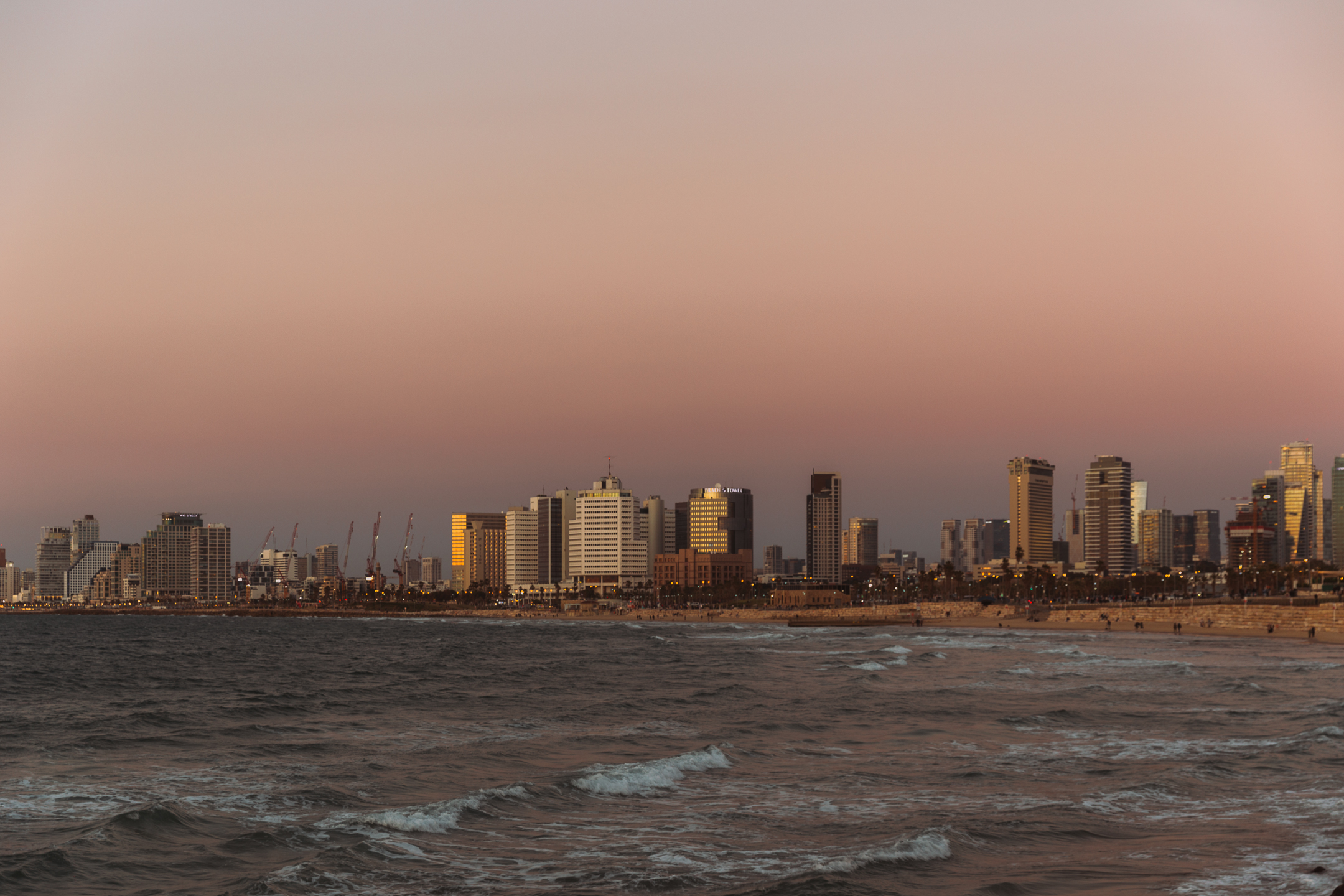 Best sunset spot in Tel Aviv
I loved watching the sunset from the Hilton Bay. In my opinion, this is the best sunset spot in the city. Hilton Bay is situated right on the beachfront, offering spectacular views of the Mediterranean Sea, the Tel Aviv skyline, and the setting sun.
The Hilton Bay is the perfect place to watch the sunset, with comfortable seating areas and a relaxing atmosphere. You can enjoy a cocktail or a glass of wine from the bar while taking in the stunning views. 
Overall, Hilton Bay is a must-visit spot for anyone looking to experience the beauty of Tel Aviv's sunset. With its stunning views, comfortable seating, and range of amenities, it is the perfect place to relax and unwind after a day of exploring the city.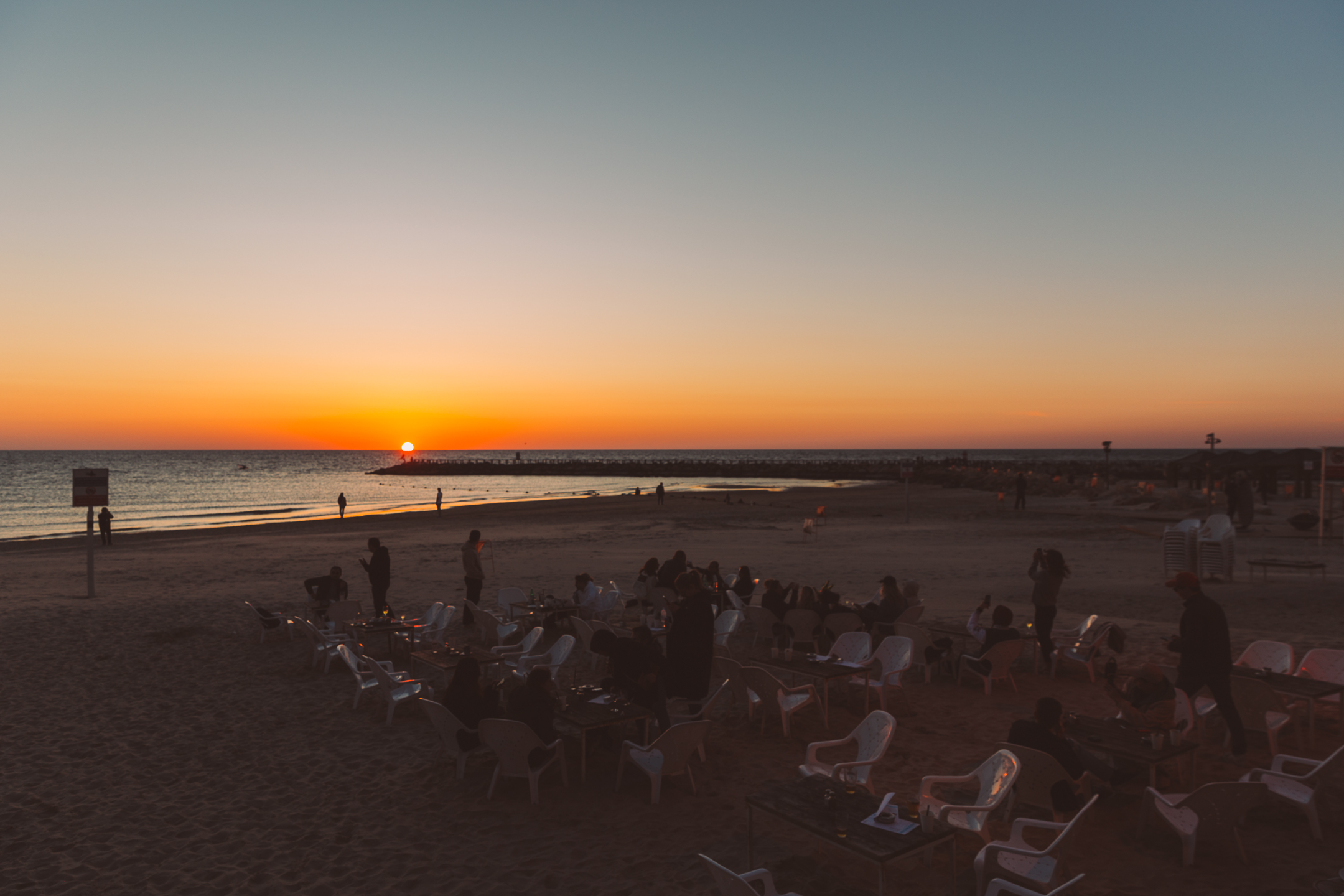 Dear Tel Aviv, Thank You for all the sunny moments by the sea and all the magical sunsets! 
WHERE TO NEXT? Discover more of my guides!
♥
Disclaimer: This blog post is NOT sponsored. It contains affiliate links. I get a commission if you make a purchase through the links which comes at no cost to you. Thank you from the bottom of my heart for using my links. All photos are taken and edited by me.