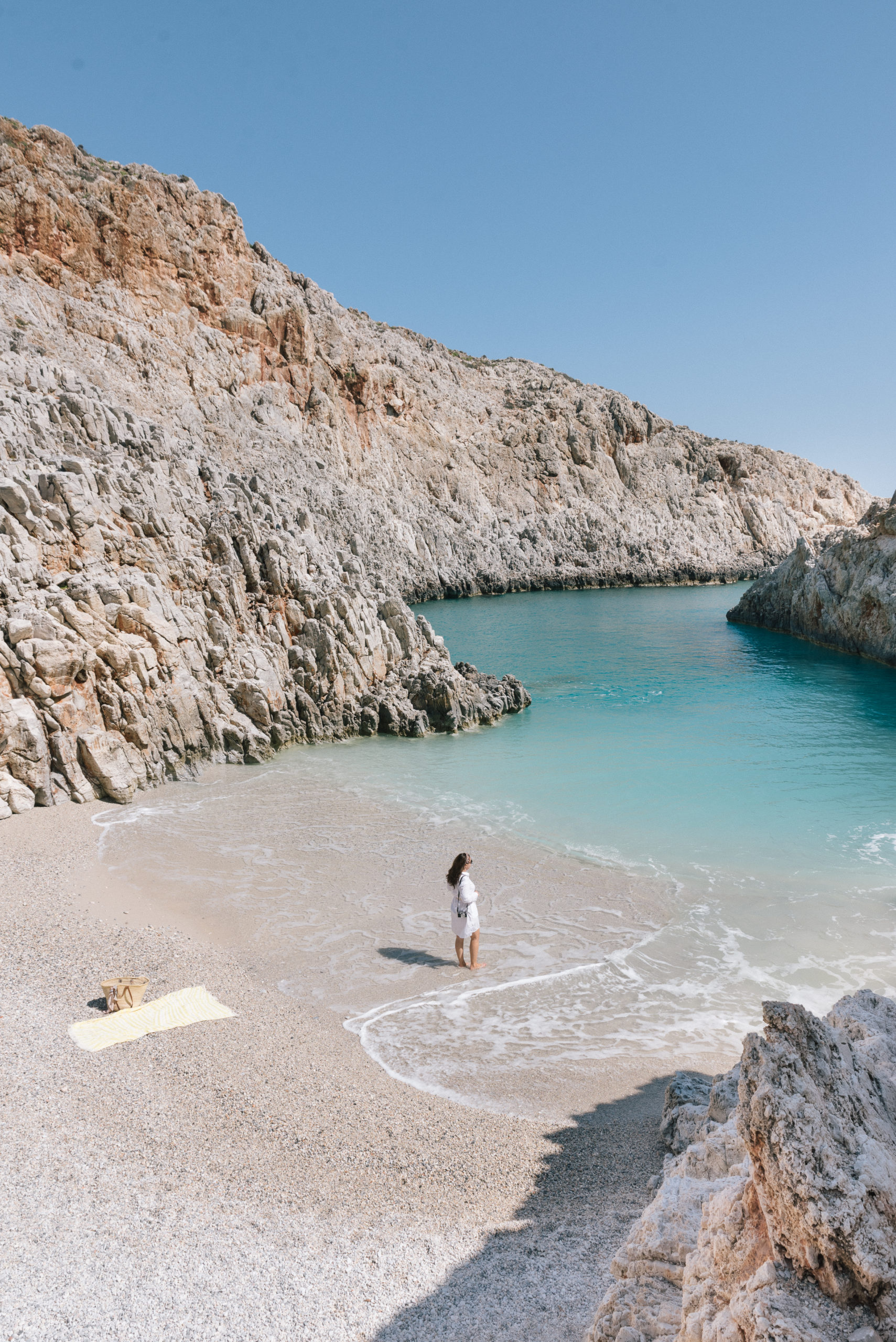 Seitan Limania beach: One April day, I had it all for myself!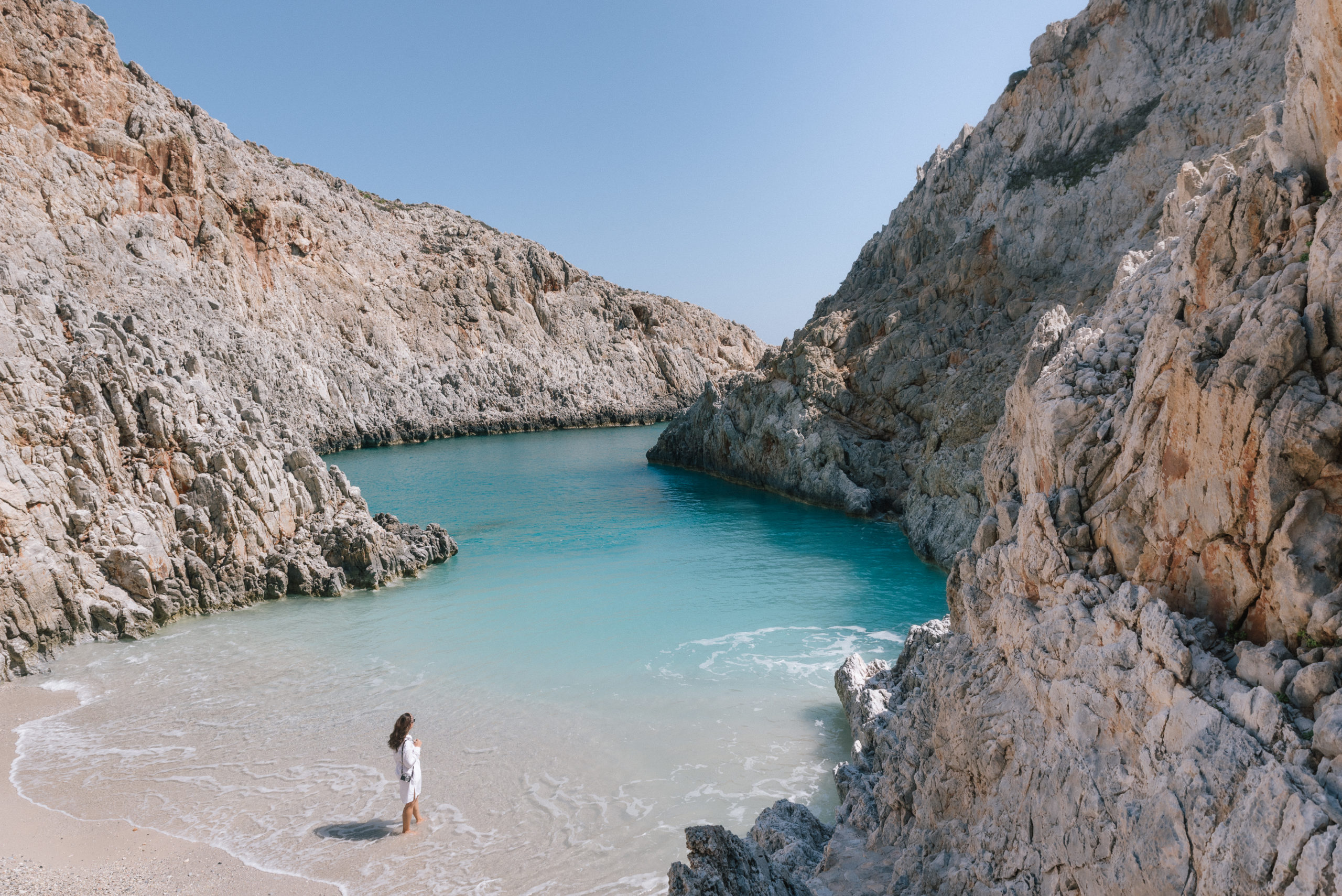 What a blessing to have one of the most beautiful beaches in the world just for your self, right?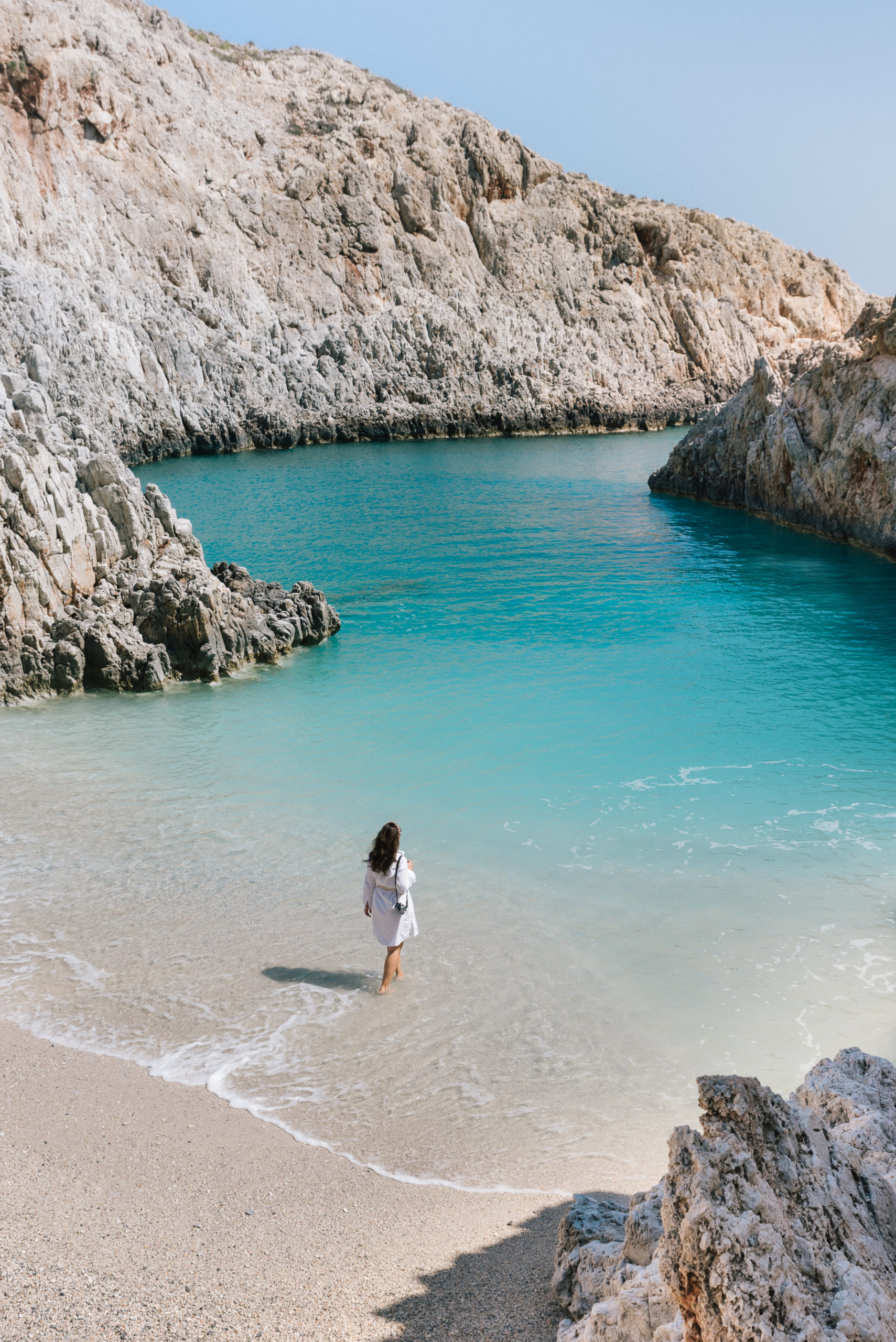 I have participated to many press trips that brought me to Crete island and guess what!! No one of them had Seitan Limania beach on the plan with the places to visit…There might be a reason for this though…getting down to the beach can be tricky, and the same goes for the way back…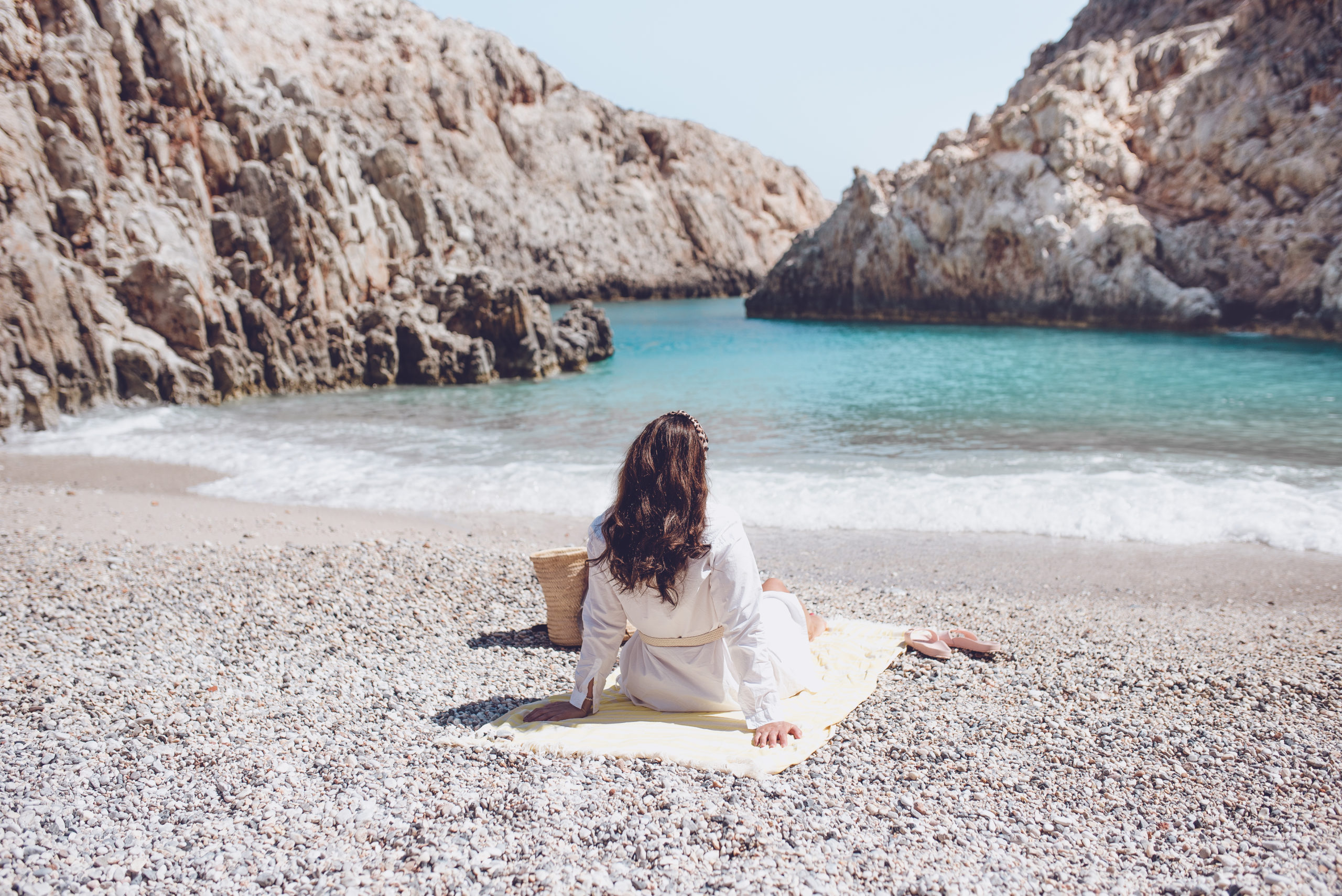 How did I finally get there? Two friends from Athens came to Crete island, Stefano and Dimitris, rented a car and we drove to the beach altogether. Seitan was our first place to visit on the list of one week's road trip. For me it was also the highlight of the road trip!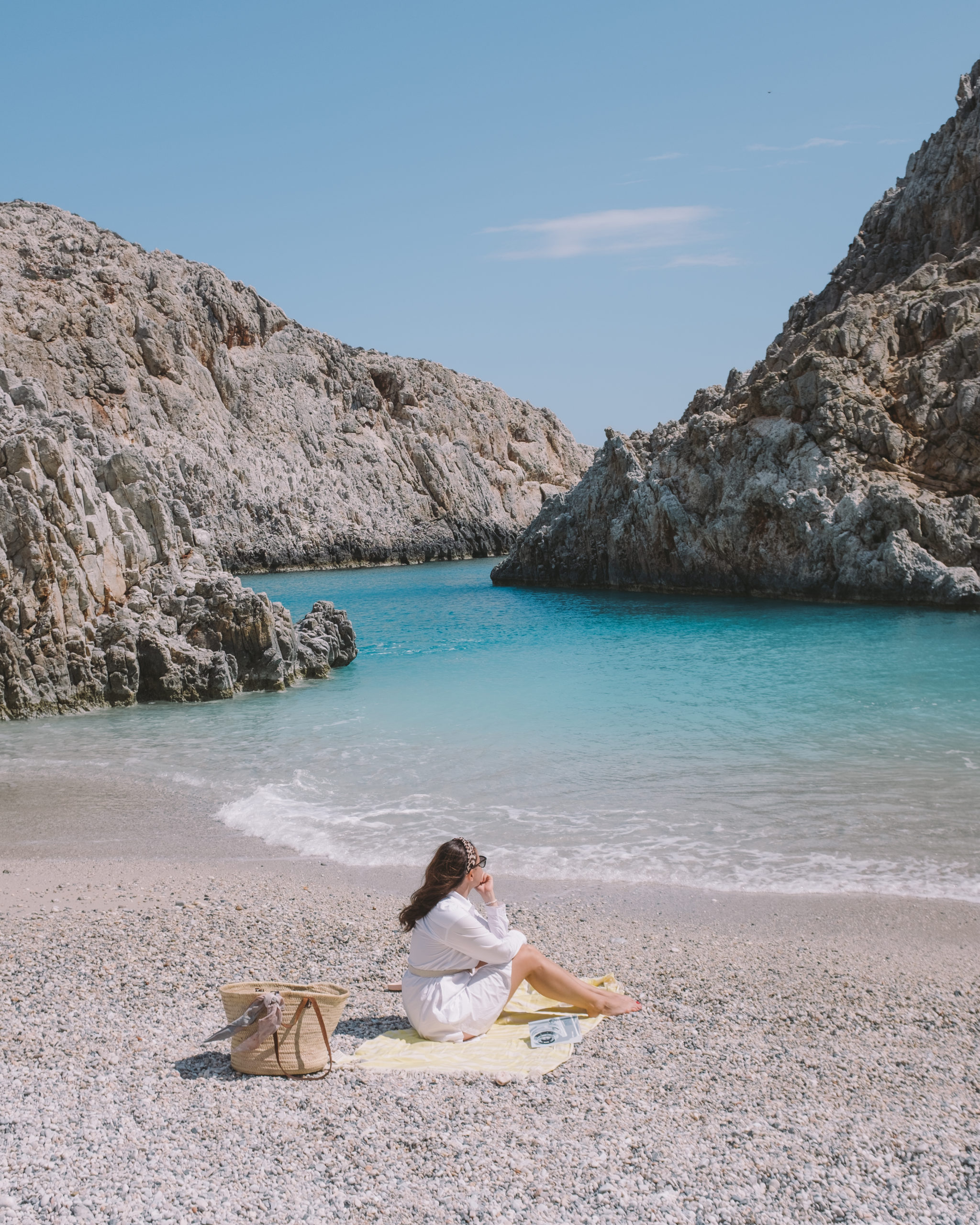 My 3 top tips for visiting Crete's most beautiful beach:
Bring hiking shoes with you, along with a pair of beach sandals.
Be extra careful cause the mountain path is quite steep.
Visit the beach in April, early May, or end of September, so that you can also have it all for yourself!
SUPPORT MY WORK!
If you enjoy my content and you'd like to support this channel, so that I will be able to continue offering you that kind of content, please consider using the below AFFILIATE LINKS (Booking & Amazon).
If you make a booking with BOOKING.COM with my link or a purchase on AMAZON.COM with my link, I earn a small commission at NO additional cost to you.
Thank you from the bottom of my heart for using my affiliate links! Helps a lot!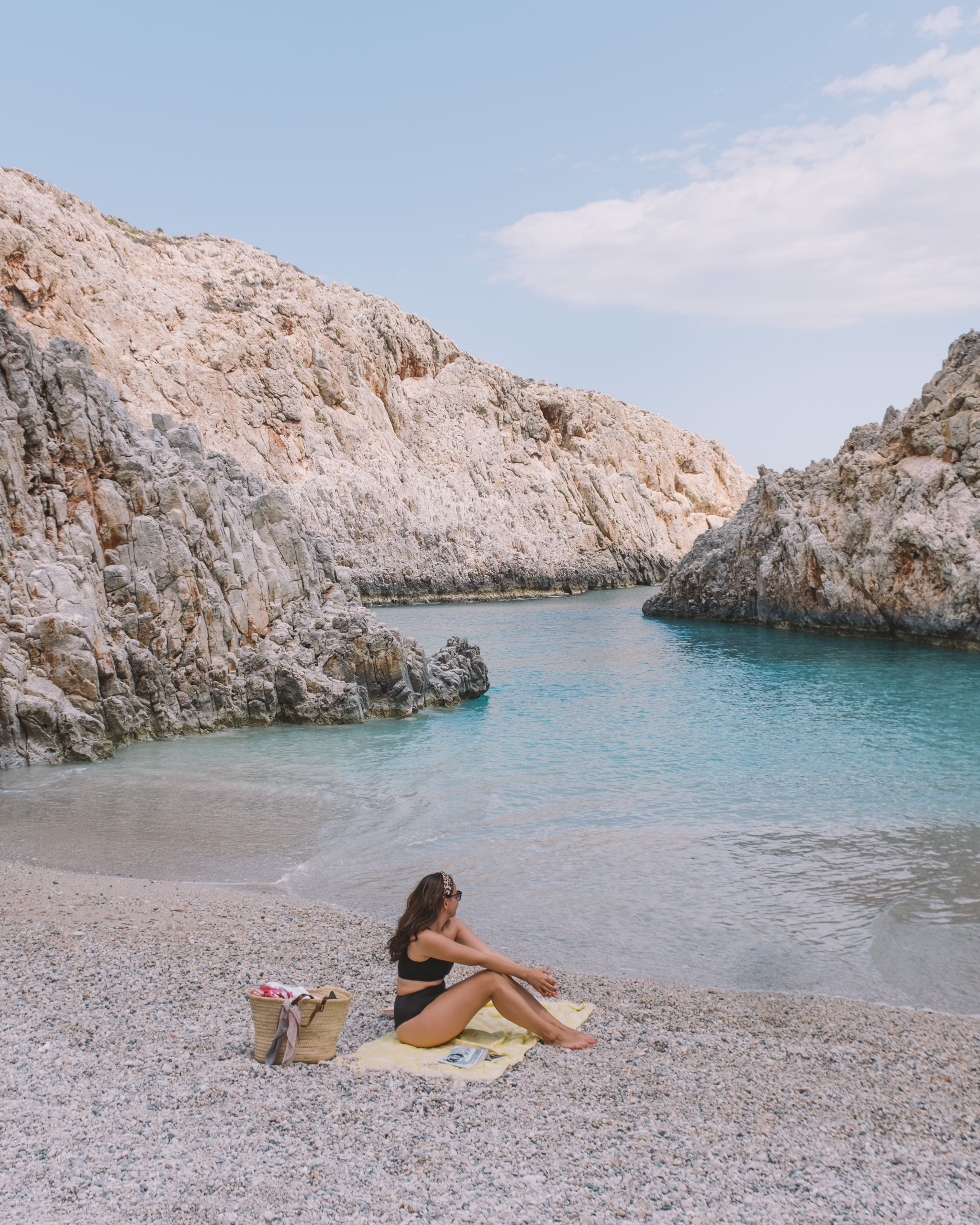 ♥