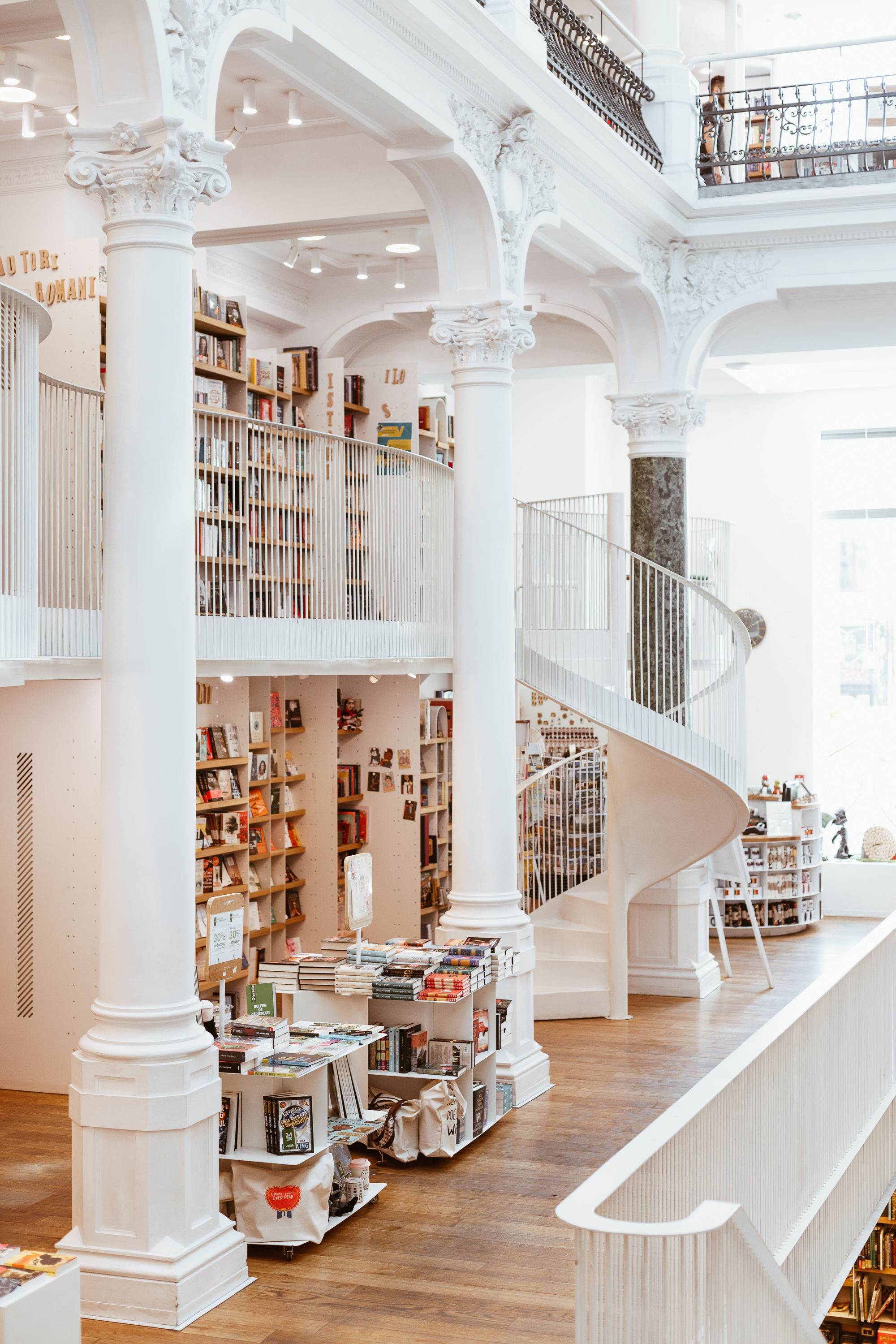 Travel with Galaxy
Last month I was given the chance to visit Bucharest. A city I've never been to before, a city that has been on my bucket list for a long time. An invitation by @samsungaustria to visit Bucharest felt like a good reason to finally go.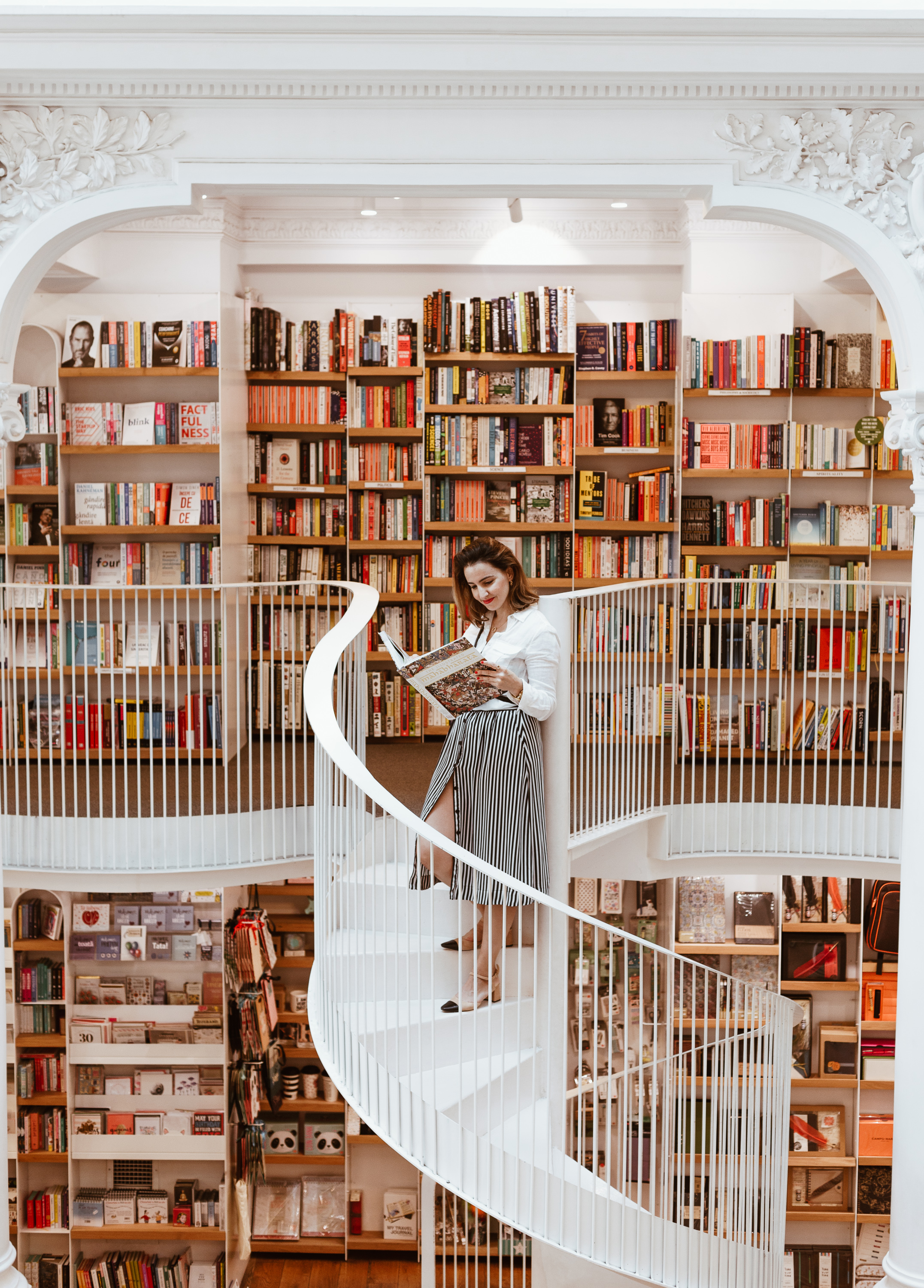 Day 1 Travel with Galaxy
@samsungaustria had organised a 2 day program full of exciting activities. On the first day, we kicked off the experience with a #GalaxyS10+ product briefing that took place in Carturesti Carusel, one of the most iconic (and instagrammable) bookstores in the world! As always, Samsung knows how to choose event locations!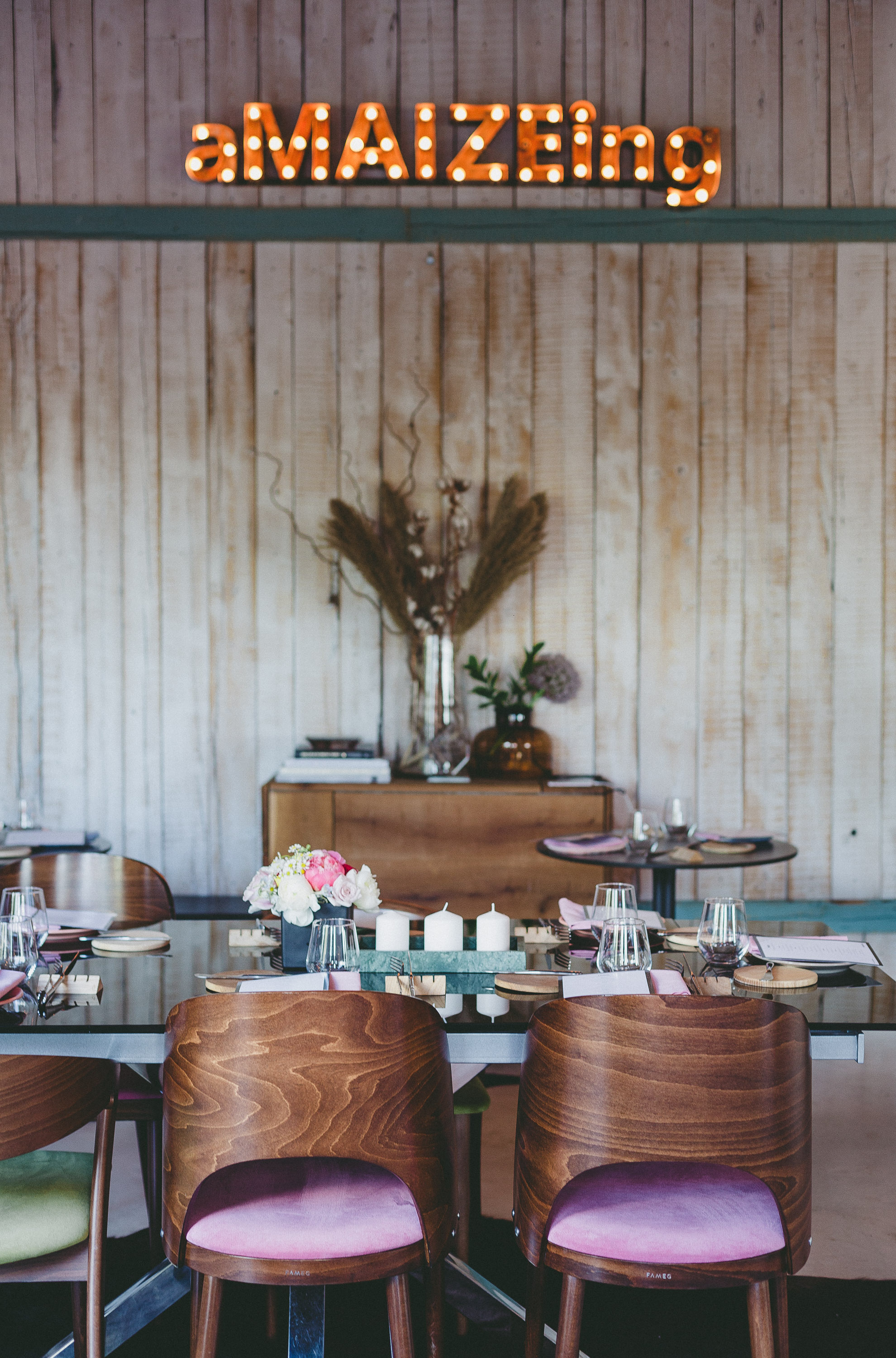 Later on, we drove to Labyrinthe Paris, a creative space in Bucharest. There we attended the workshop "How to style a fashion shoot" directed by fashion stylist Lucy Faur. Lucy Faur showed us a few outfits and explained the reasons why she chose those pieces and all the thought processes that go behind them.
Afterwards, we were given the opportunity to pick the outfit that we liked the most and get photographed with our Galaxy S10+ devices. Here I found out about an interesting product feature, that is called Shot suggestions.
If you are not good at finding the right composition, you can let your Samsung Galaxy S10+ find the best shot for you. Easy, peasy and fun!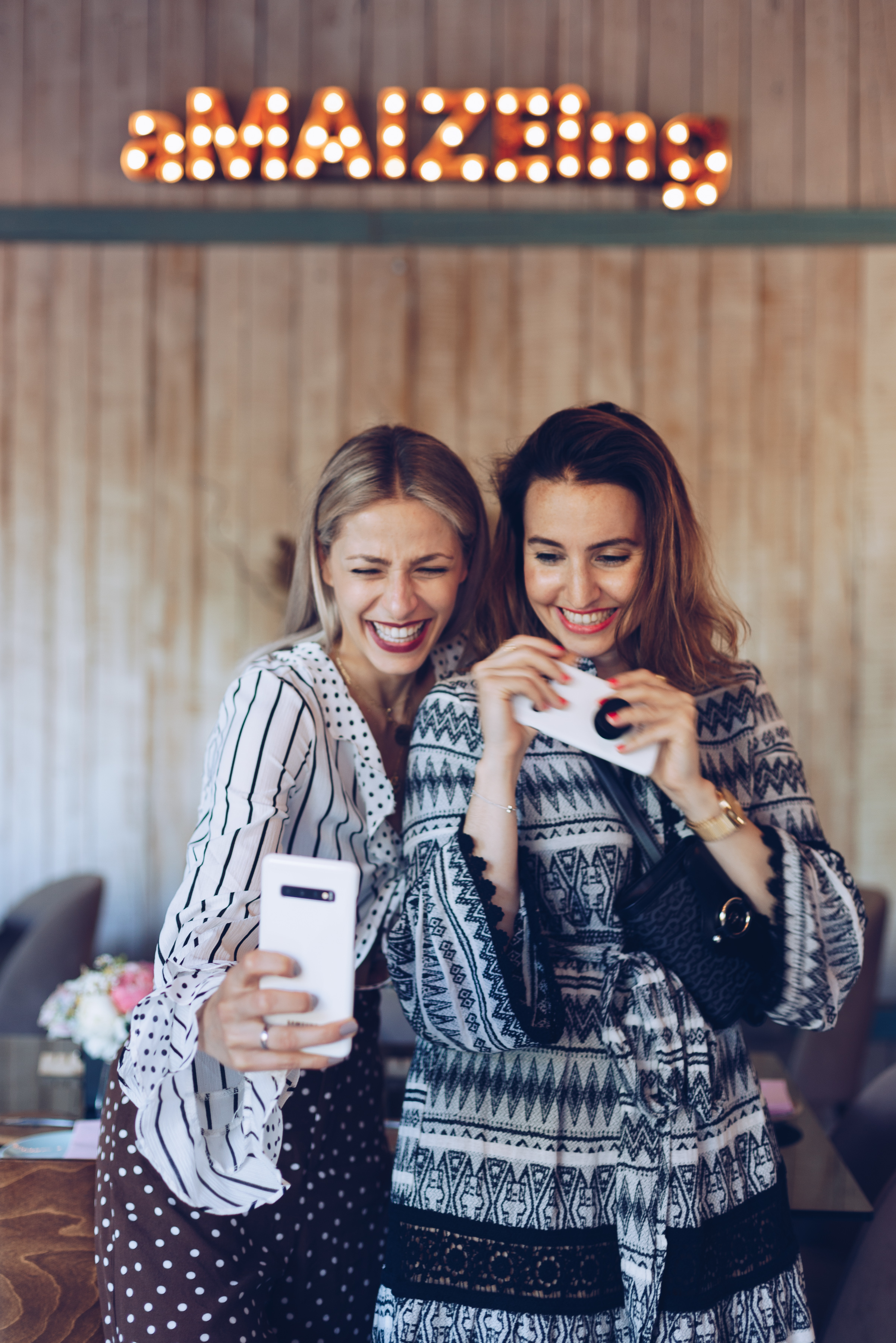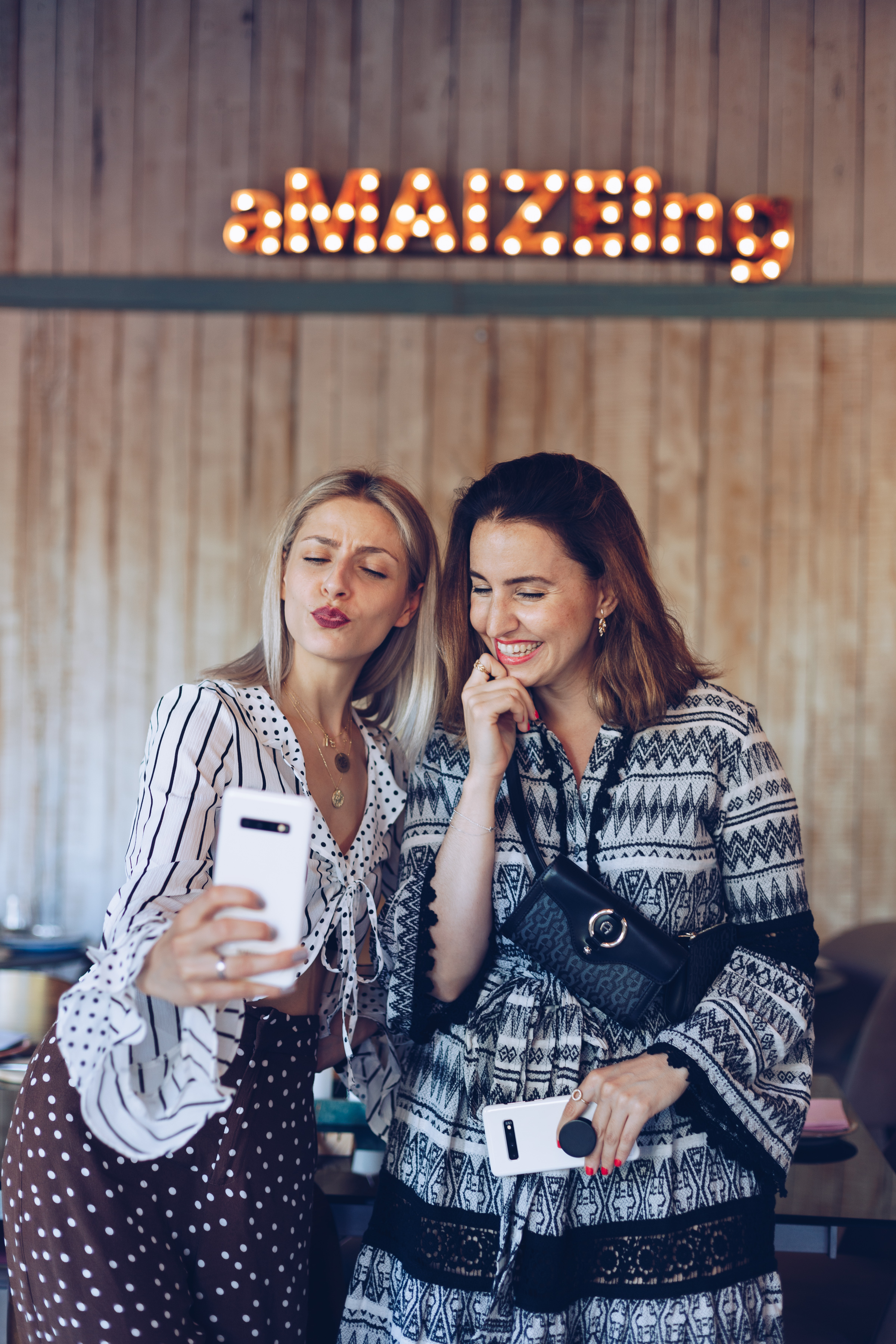 The day ended with a fine dining experience at the loft of the restaurant Maize.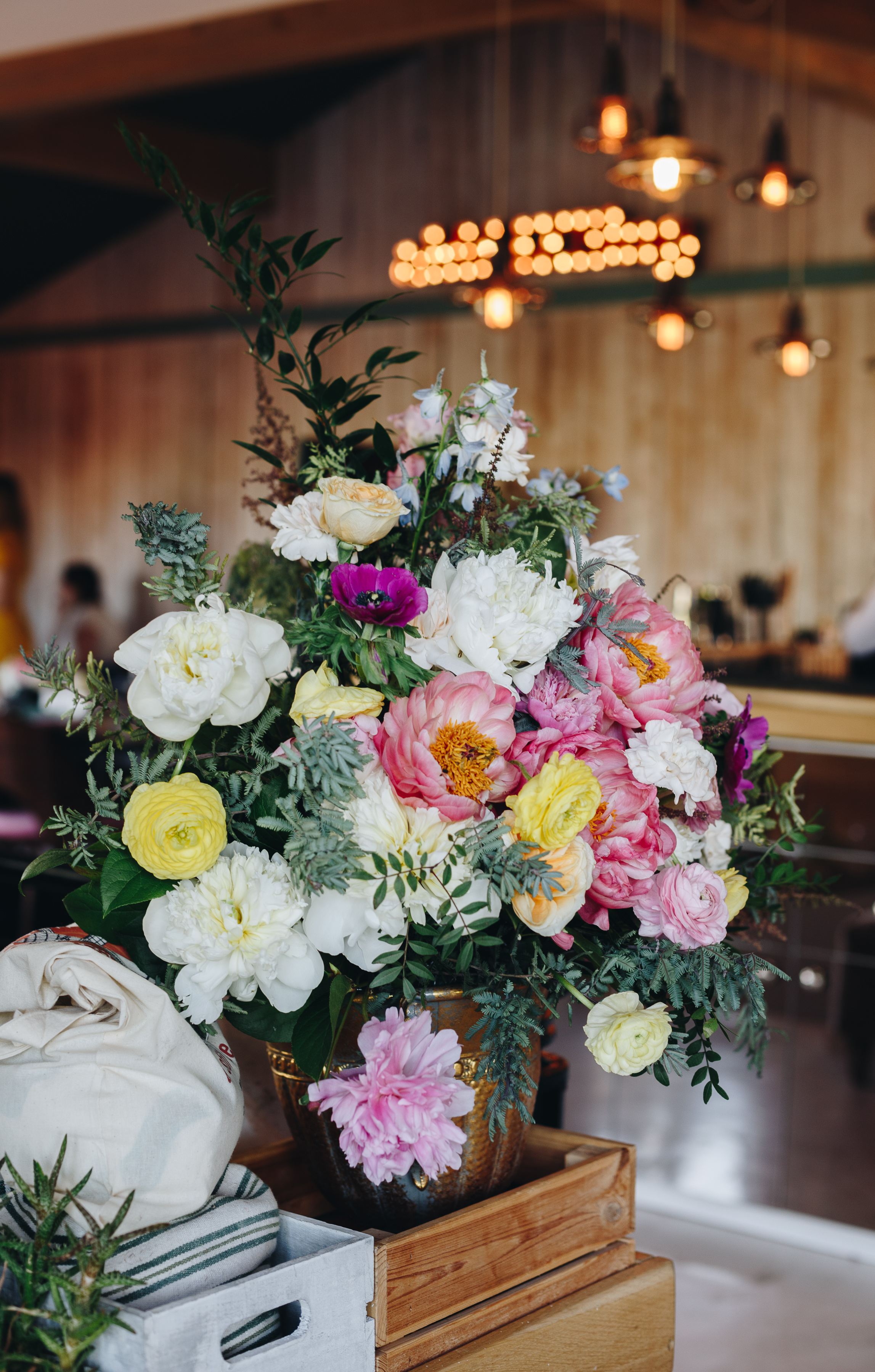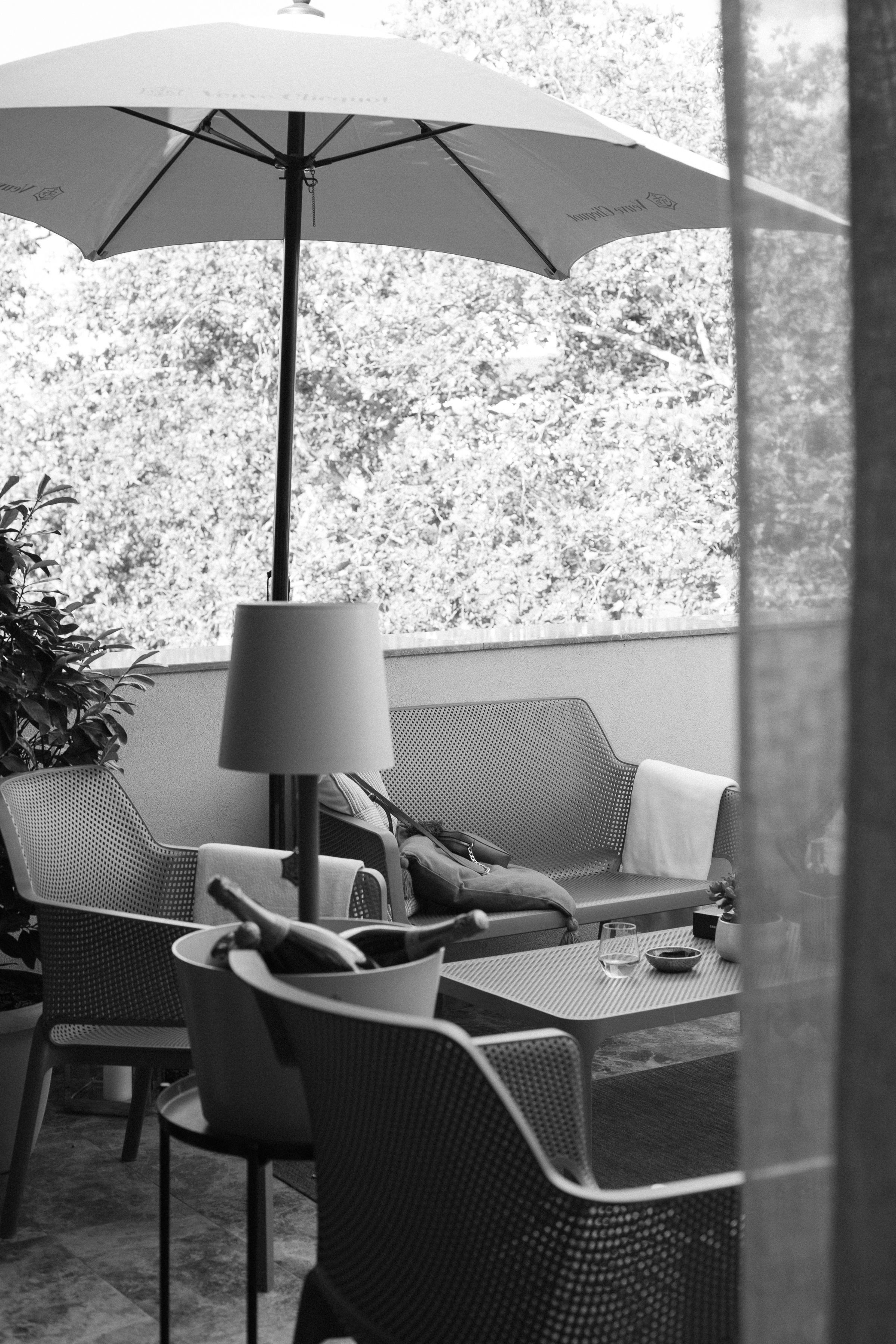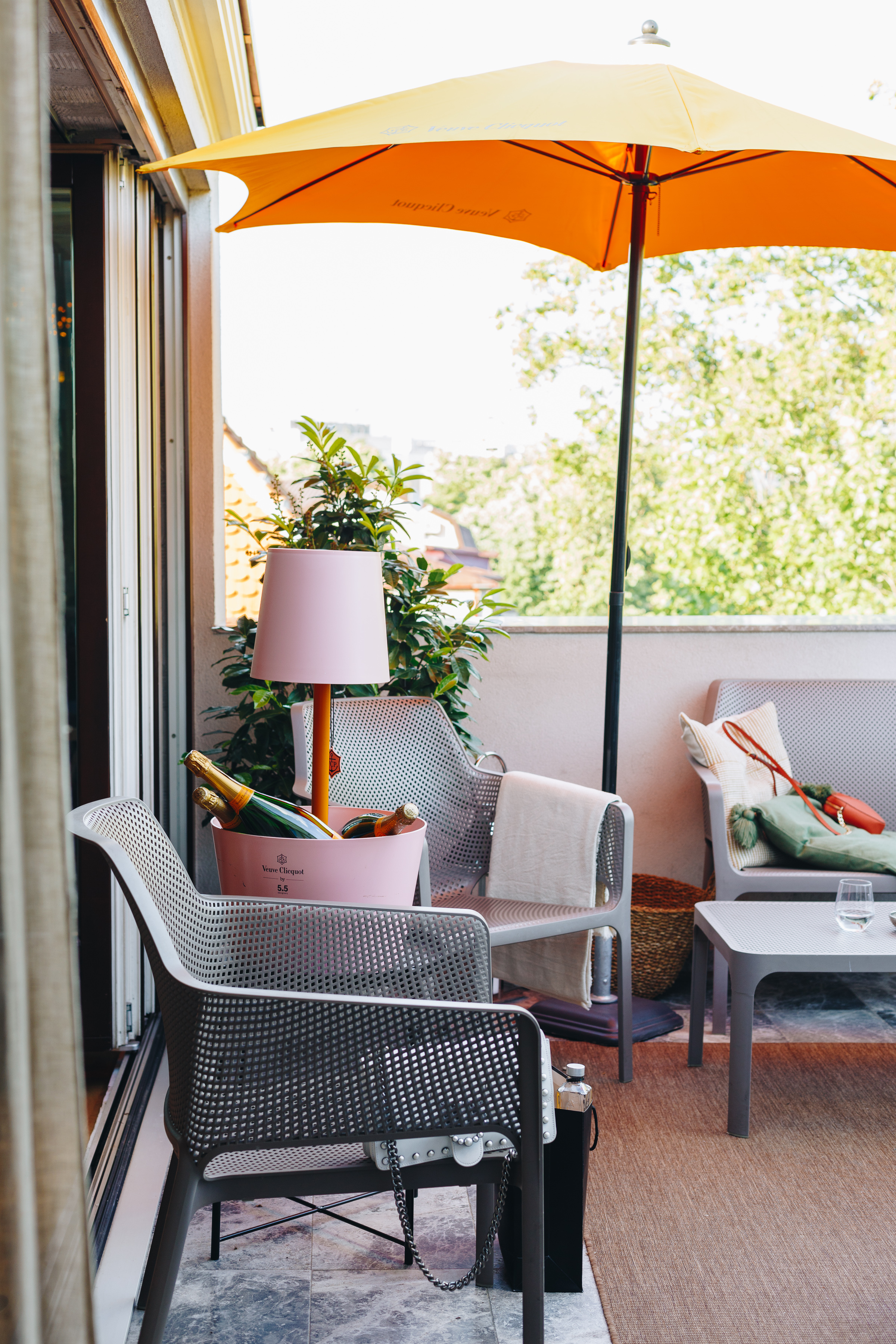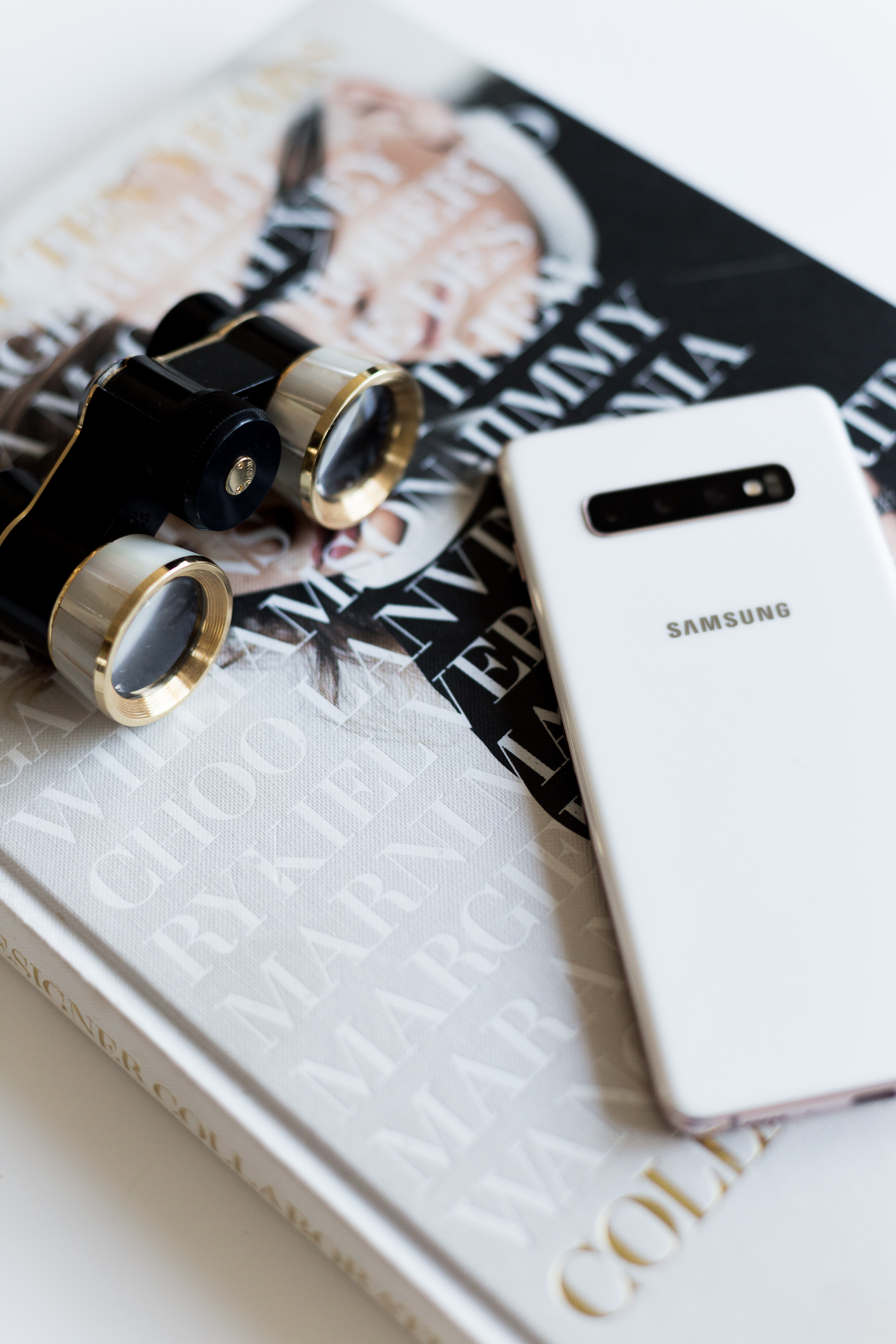 Travel with Galaxy Day 2
@samsungaustria took us on a garden party at Société Gourmet, where we had the chance to attend a food styling workshop, with the stunning food photographer Adina Chitu. Our task during the workshop was first to cook and photograph the dishes afterwards.
During the food photography workshop, what I found very helpful was the Live focus camera feature. The camera focus on the object in the front and offer you a blurred background. You can decide how strong the effect will be by dragging up and down the Blur slider.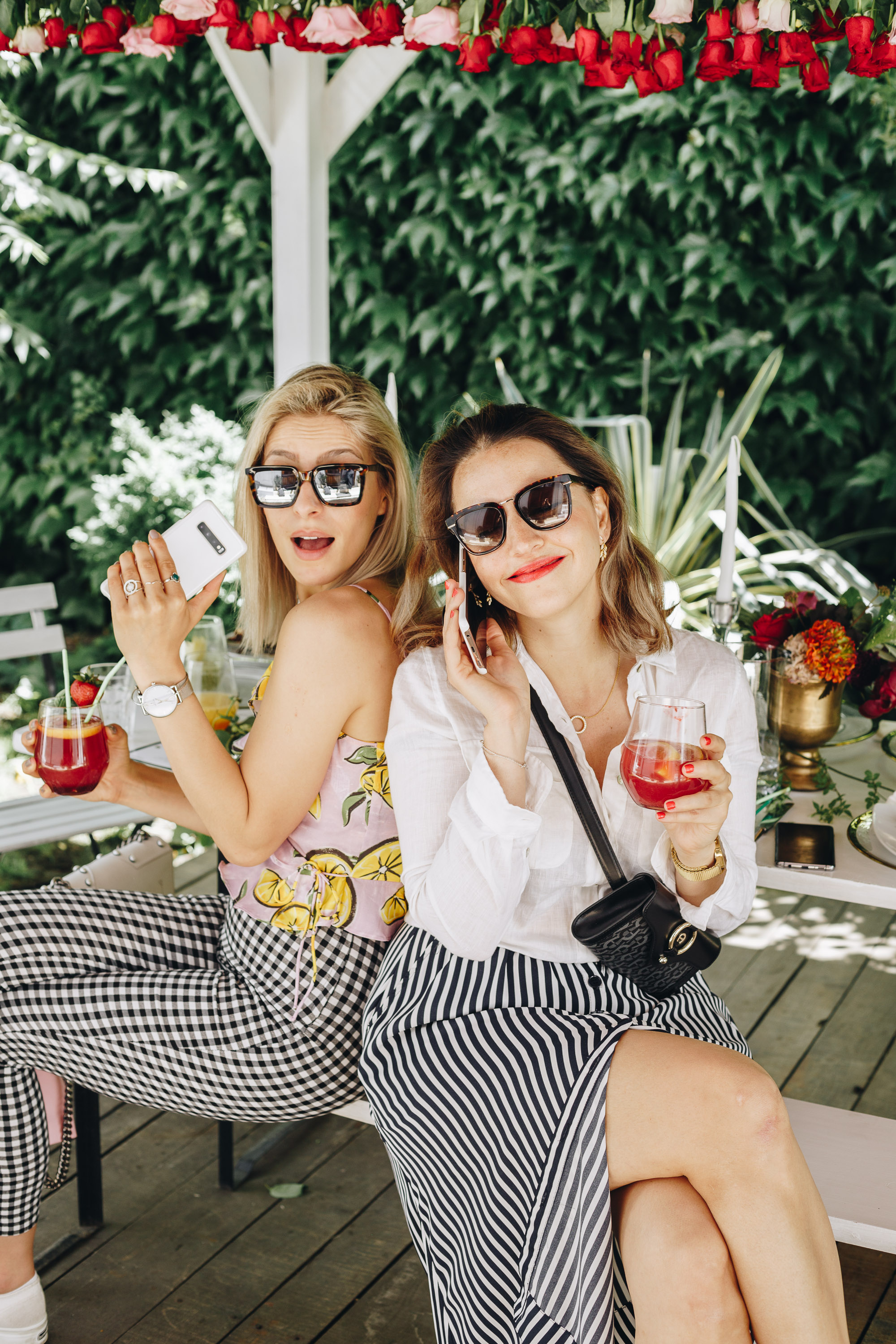 We spent quite a big part of the day in this charming Bucharest house and enjoyed the beautiful outdoor space, warm rays of sun and good food!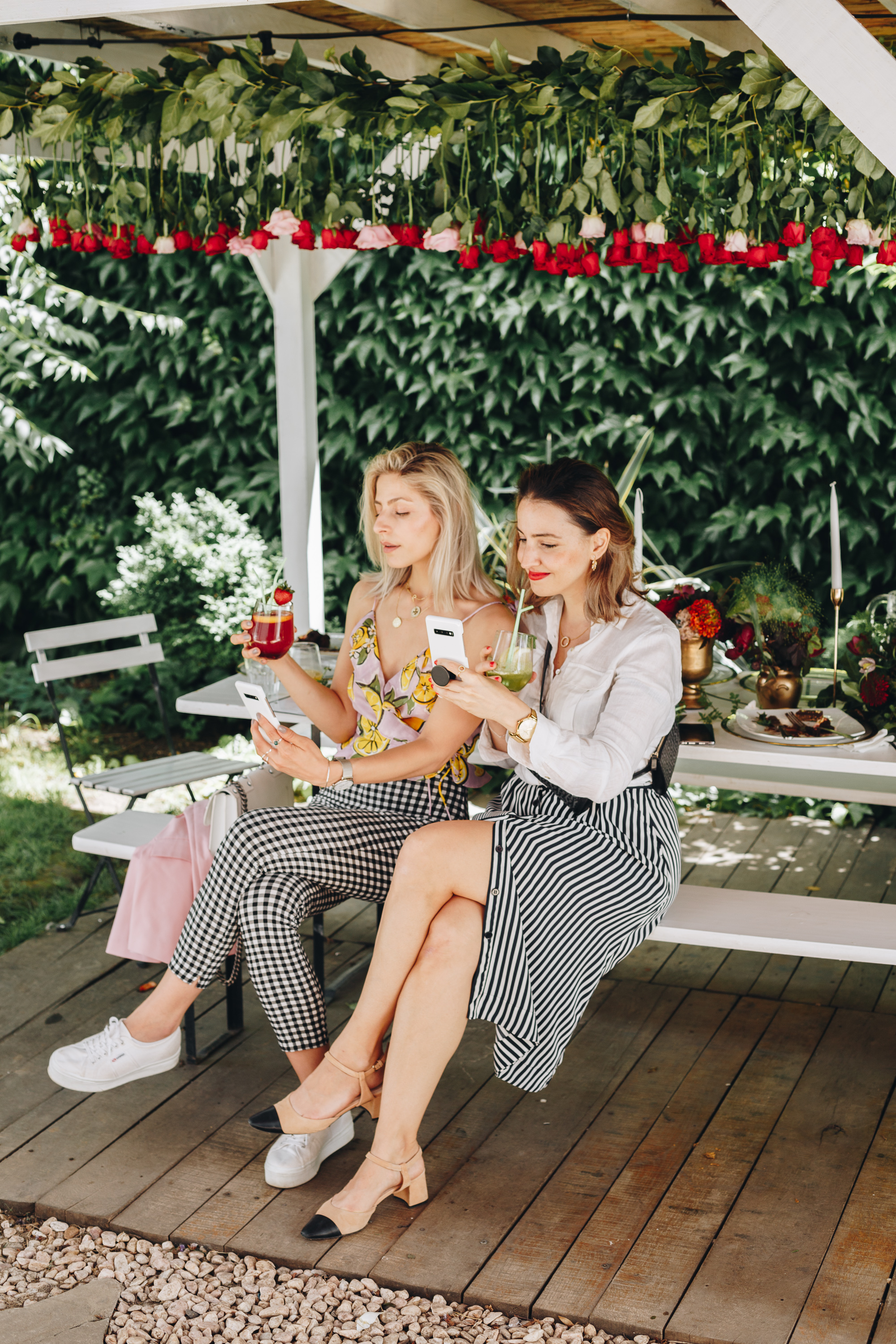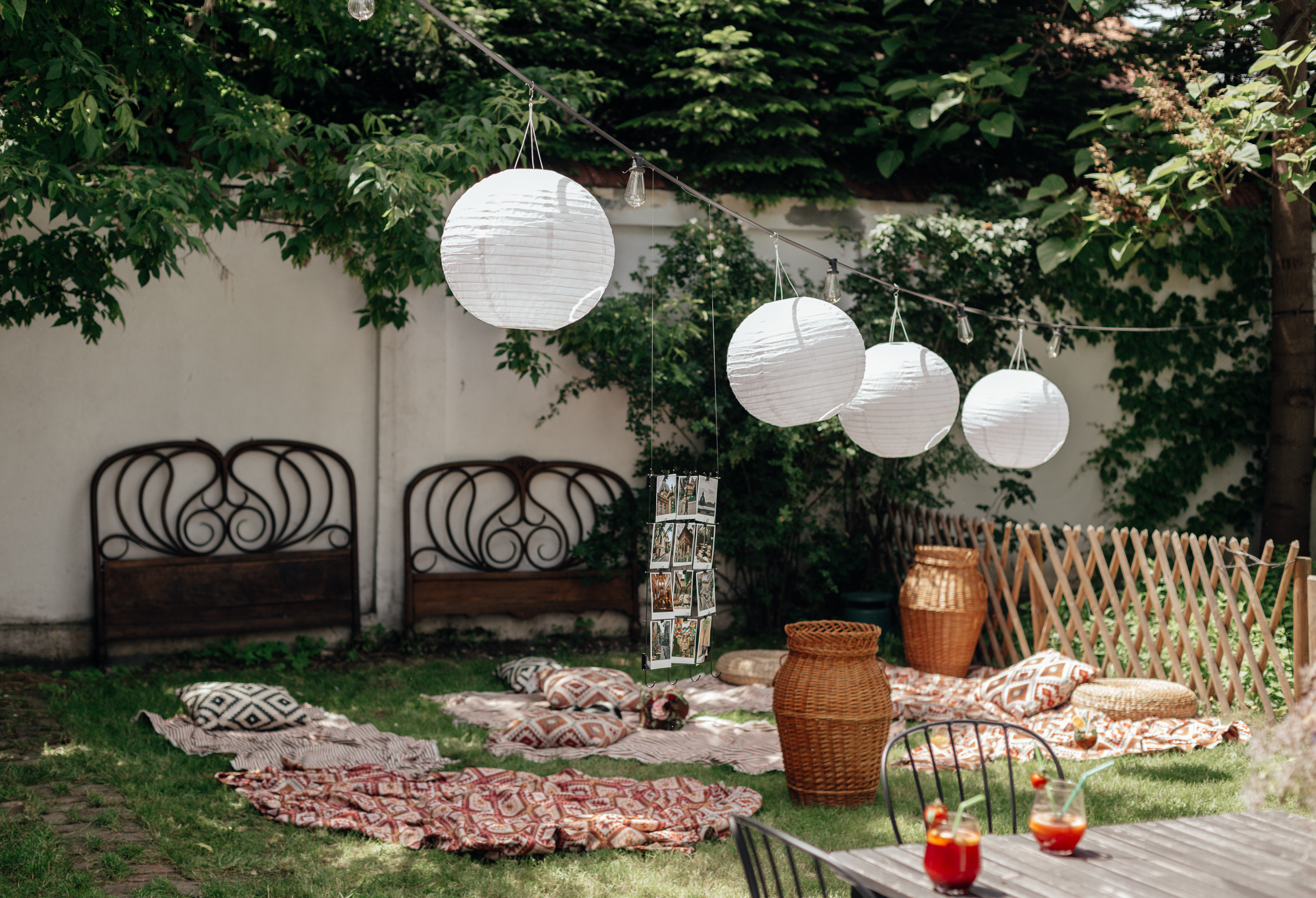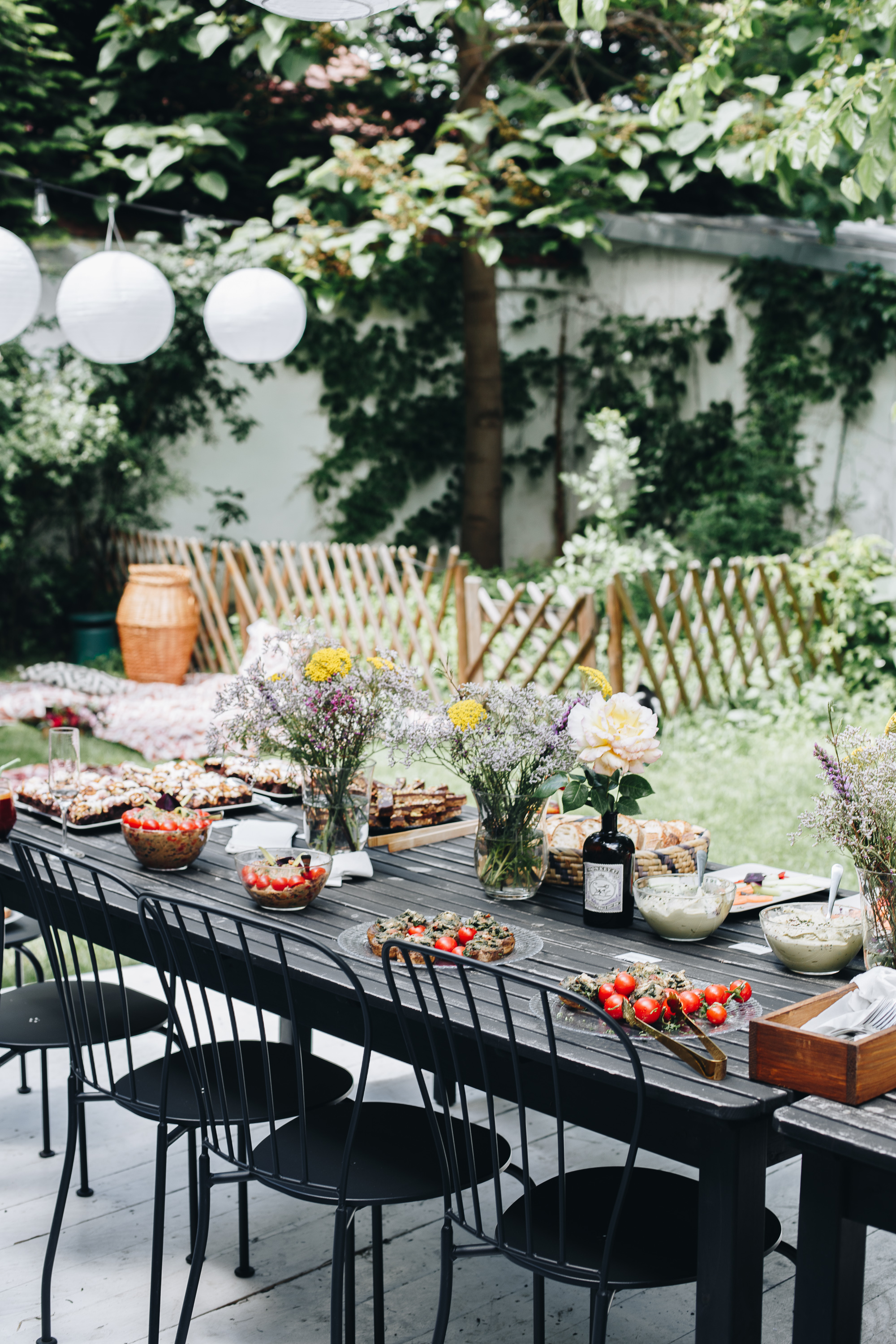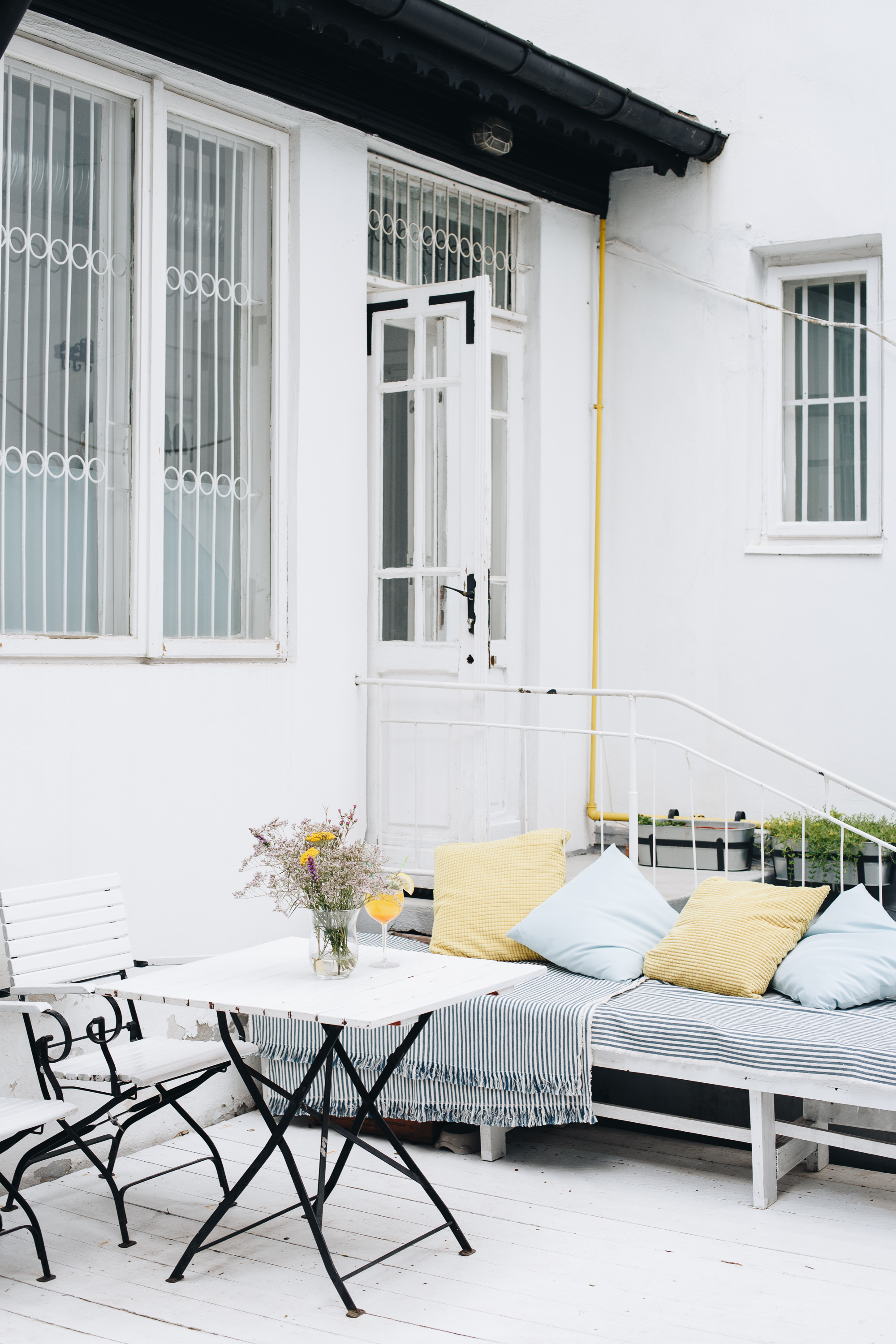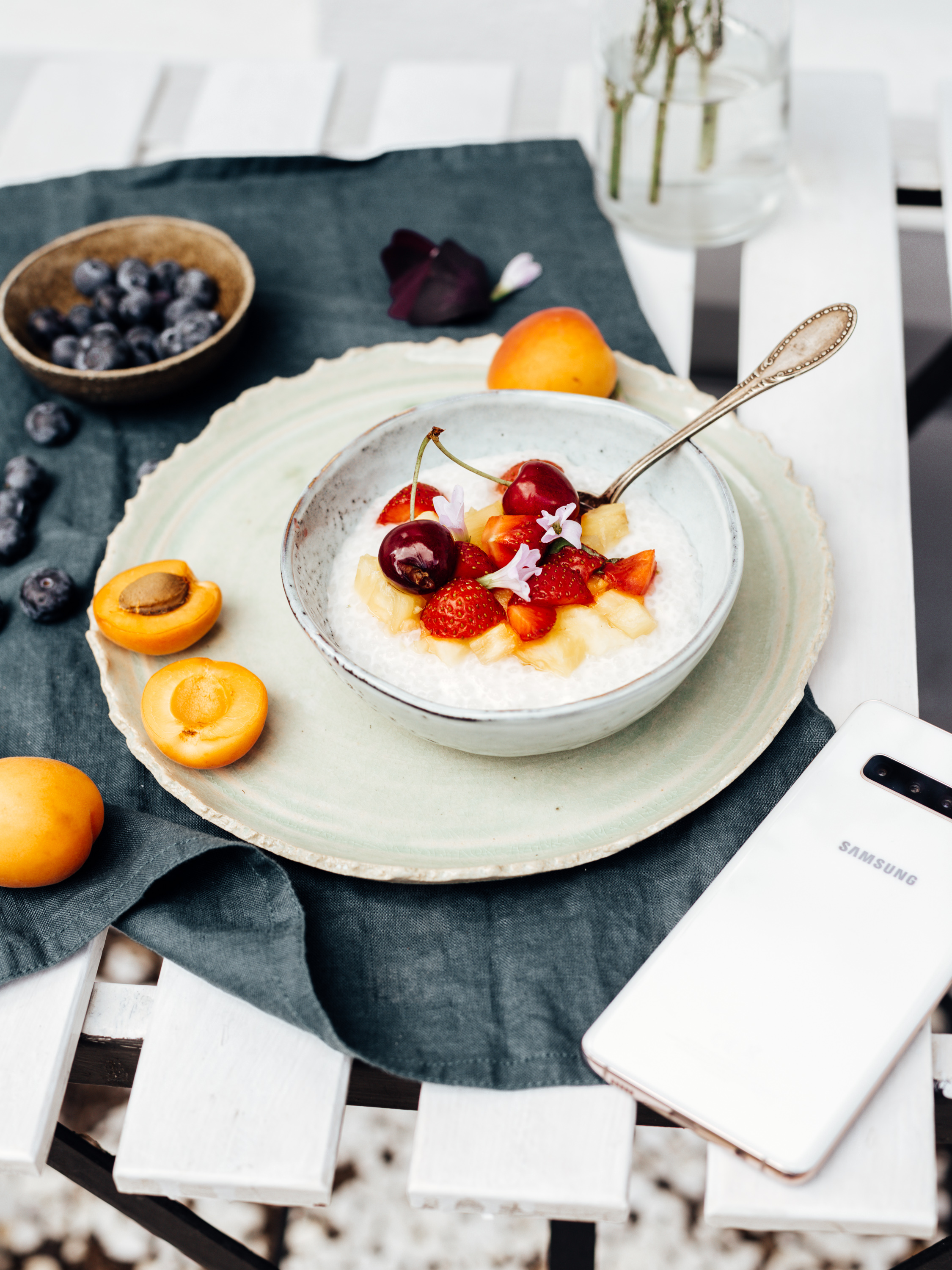 Afterwards, we discovered the city from a completely different perspective through a city tour on a vintage tram that gave us a glimpse of how was everyday life in the Communist era.  Day 2 ended at a stunning bar restaurant right by the side of the lake.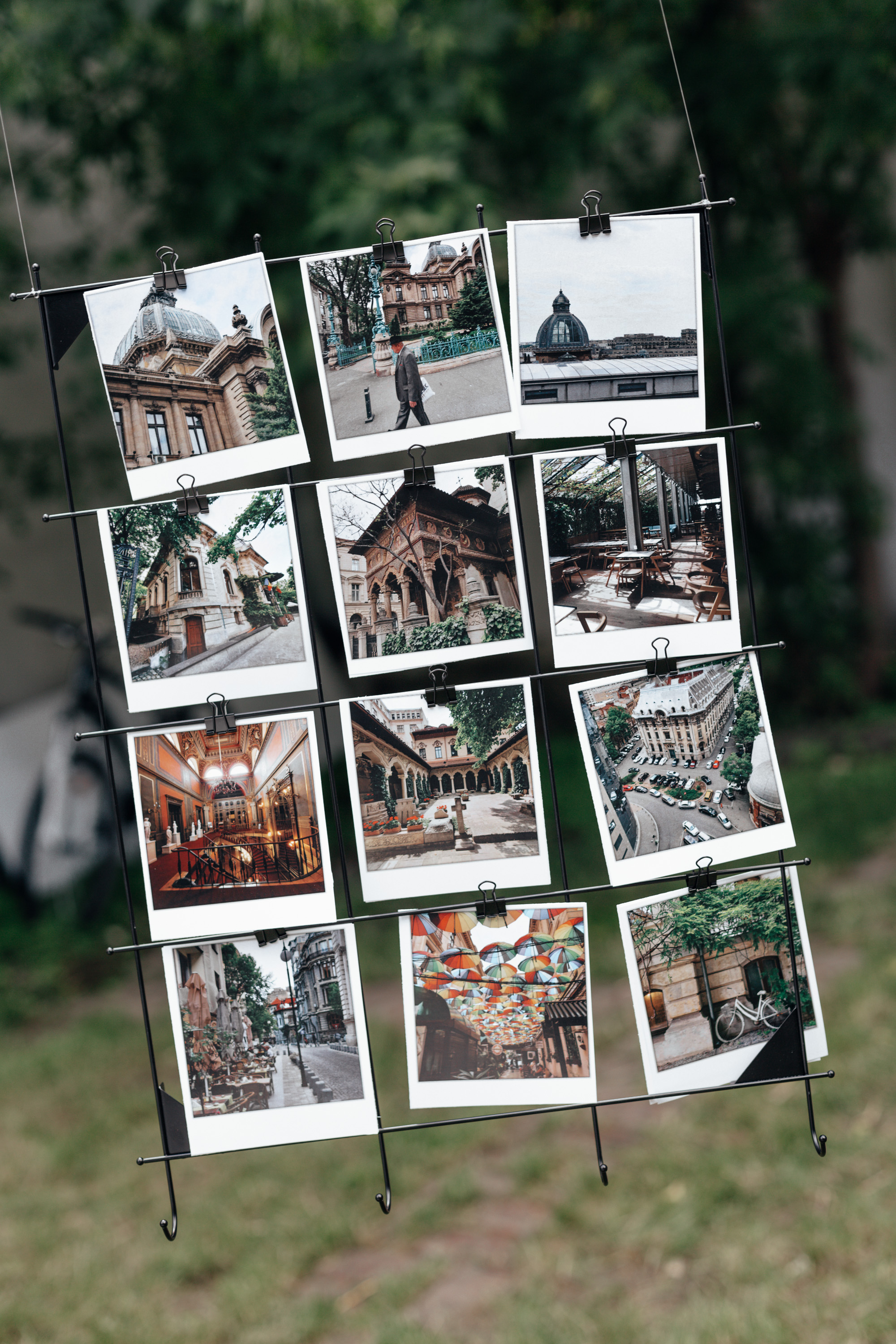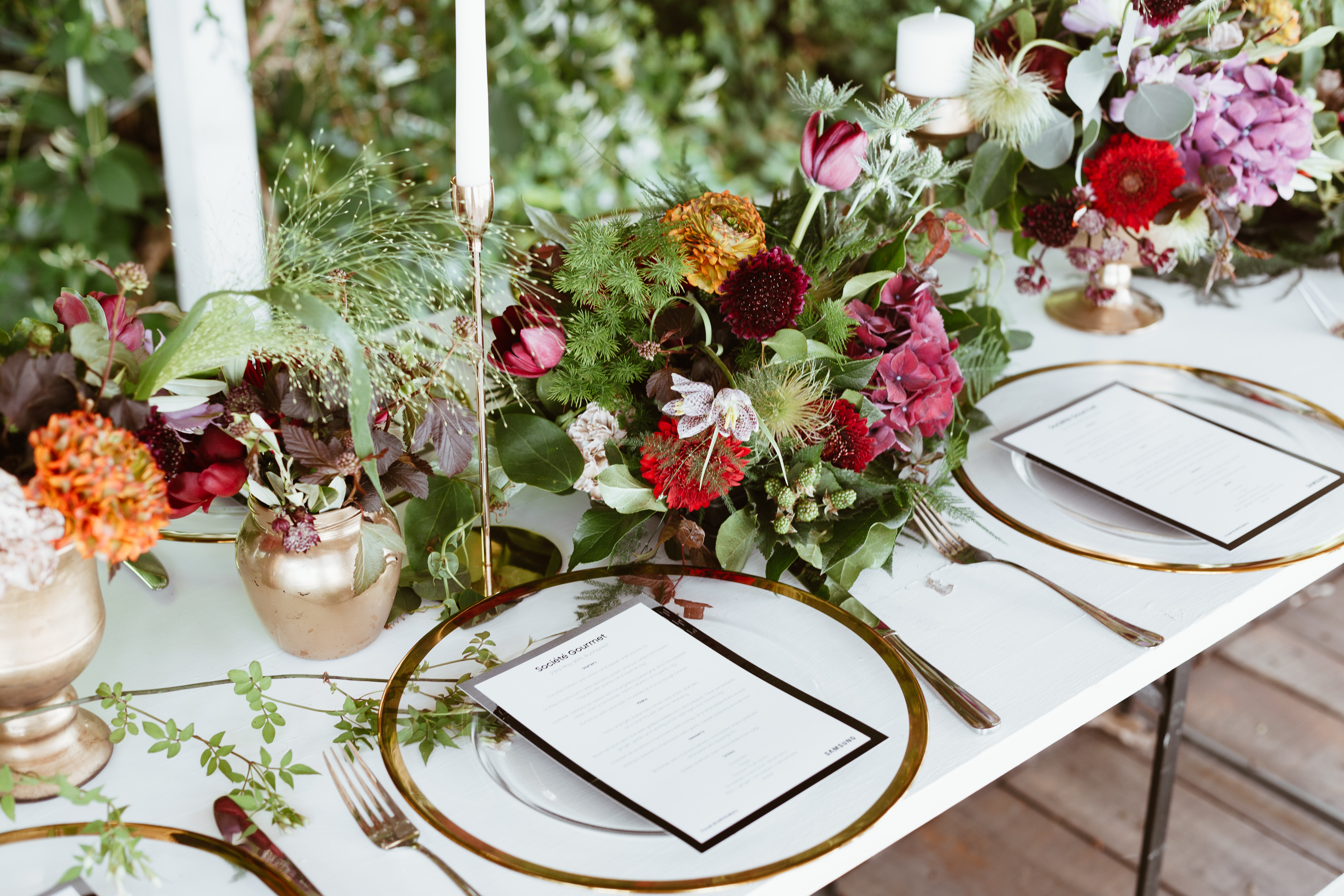 Travel with Galaxy Day 3
Although we knew that it would rain, we didn't want to stay in the hotel. It was our free day with a late flight in the evening. We ventured out and ended up drinking tasty matcha lattes with coconut flavour in Bucharest's cutest Matcha Bar.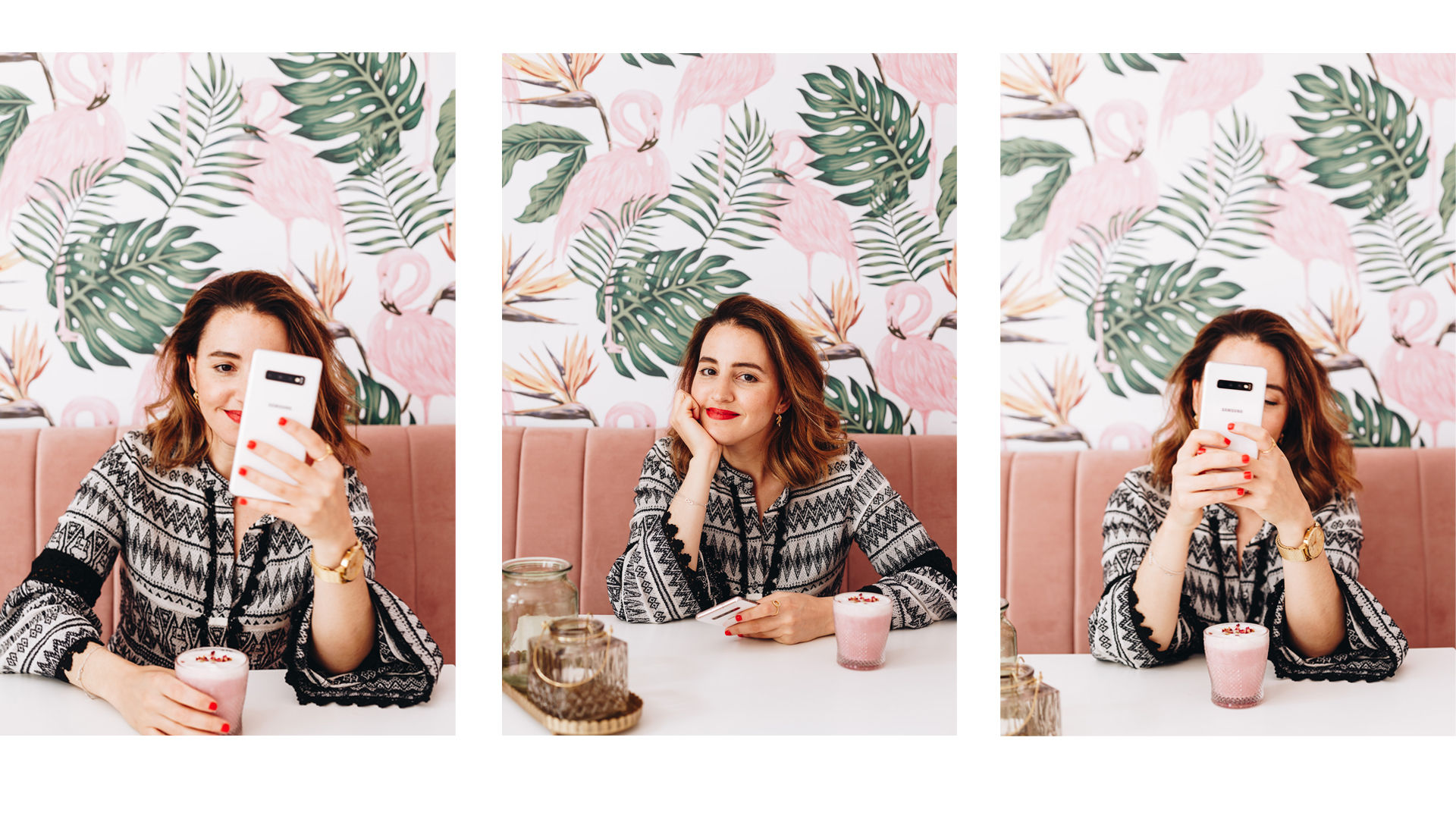 During those 3 days in Bucharest, not only did I have the chance to see Bucharest and visit some of it's impressive buildings, such as The Palace of the Parliament, but also to learn about the endless creative possibilities of the Samsung Galaxy S10+ camera.
For a person like me who is passionate about photography, it was a blast to gain exposure to so many different activities where we got the opportunity, not only to take photos, but also to create collages, GIFs and movies. 
For those who would like to see more, I have shared a few Instagram stories on Instagram. You can find them in the highlight sections under the title "6th trip 2019". And those who would like to visit the Little Paris, @samsungaustria put up a few travel tips together to help you get the best of Bucharest.
So far, I've traveled with @samsungaustria to quite a few places around the world: Paris, London, NYC, Ibiza, San Francisco and now Bucharest. We love creating thousands of unforgettable #samsunggalaxy moments around the world together and through all these travels, my Galaxy S10+ has turned out to be my favourite travel companion. 
More on Instagram
♥
Disclaimer: In collaboration with Samsung Austria