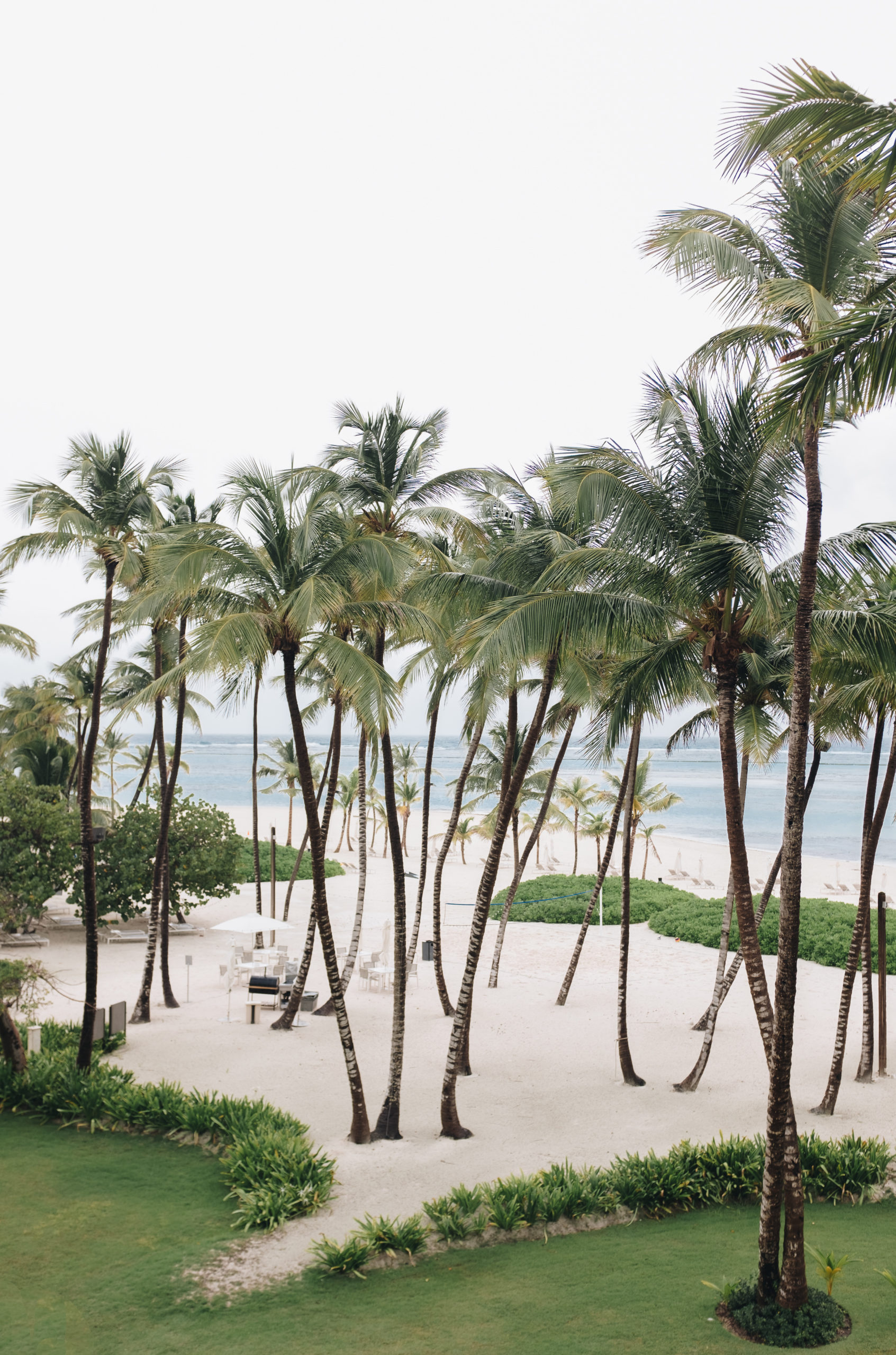 Visit Dominican Republic
The list of negative news lately felt like having no end… If you follow my personal project TVG for a long time, I guess you know already. My work is all about celebrating life, the beauty of life, beautiful places in the world… Let me explain my thoughts a little bit more…
When I came back to Vienna on September, I convinced myself that the Greek island hopping was the last trip for this year… until an invitation to visit Dominican Republic landed in my inbox. But how was that even possible during a Lockdown"?   
Visit Dominican Republic
Days passed by… The agency Noble Kommunikation checked all the parameters carefully to find out whether a trip like this is allowed to happen and get informed about all the rules we have to abide by (Covid19 tests on the airports, social distancing etc).
After spending the first twenty days of November in between the four walls of my shoe box (this is how I like to call my little flat in Vienna), I decided to take the plunge into the adventure of discovery and hopped on that plane for the Dominican Republic on the 21st of November.
Follow me on Instagram for more great content like this!
Book your stay in Dominican Republic with Booking.com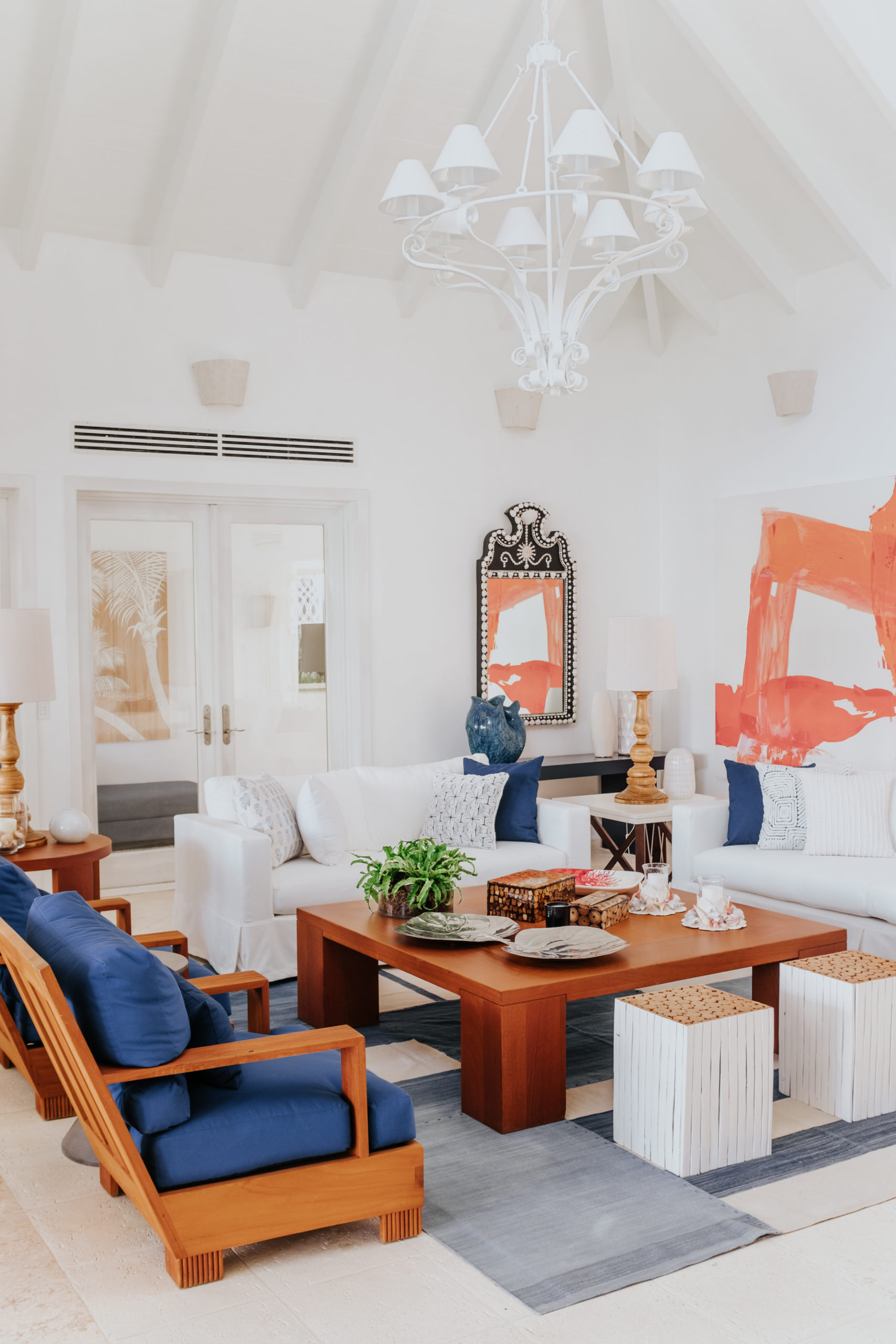 A Caribbean Adventure Amidst Austria's Second Lockdown
It felt quite strange to be in the Caribbean while Austria was going through a second lockdown. I guess it also looked a little bit weird to post beach photos at the end of November. I am fully aware of it.
But on the other hand, I couldn't say no to such an invitation. Who could have said no?
I was so excited to escape for a while, visit a place I've never been before, go back to the beach, see the ocean, stare at palm trees, drink coconut water, finally start taking some pictures again and the most important of all, feel alive again…
If you want to stay updated with my latest photos and videos, please follow me on Instagram @theviennesegirl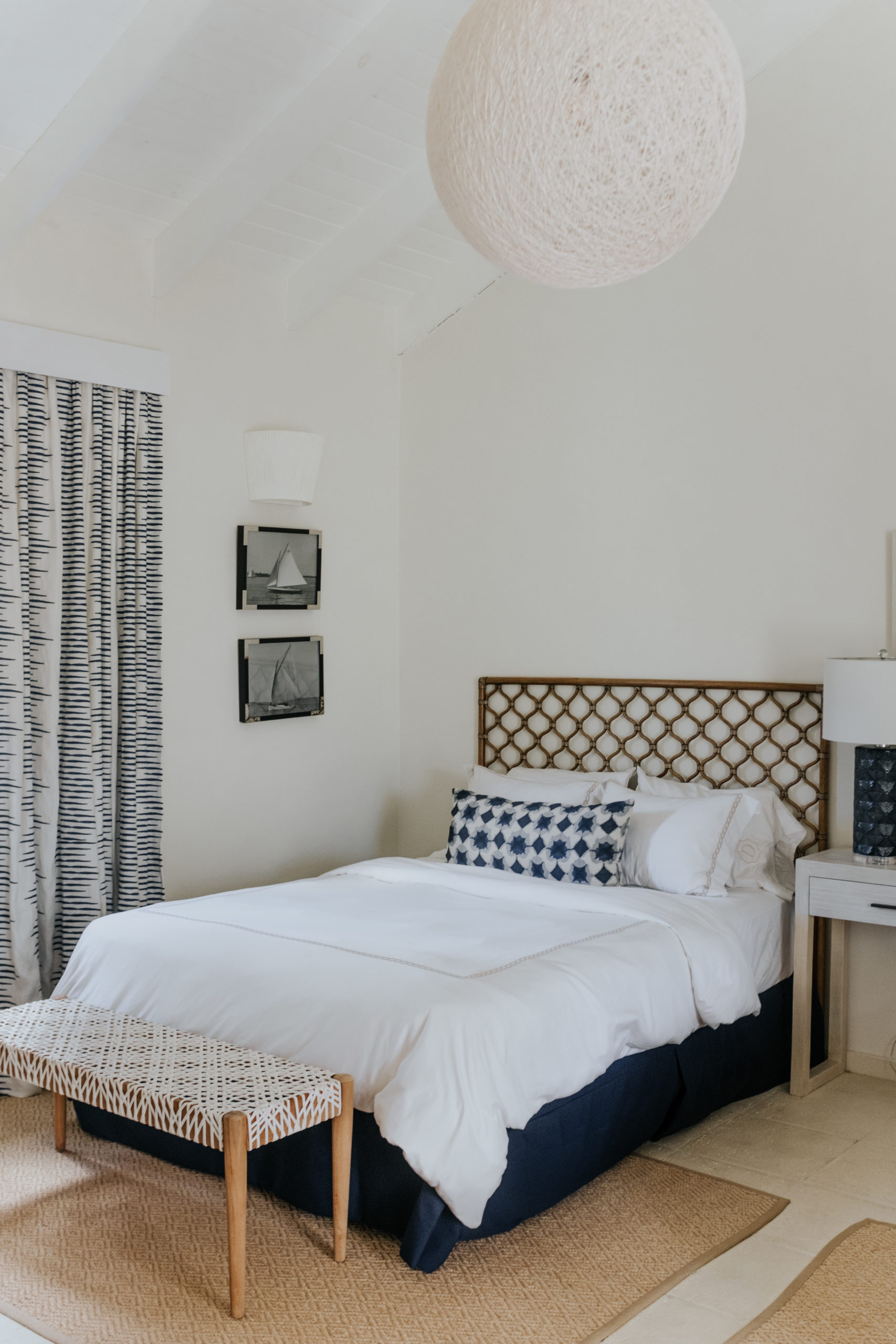 Are you looking for a beautiful Caribbean destination to visit? If so, then you should definitely consider Visit Dominican Republic! This beautiful country offers a range of attractions and activities that make it a must-visit destination. From its stunning beaches to its vibrant culture, there are plenty of reasons to explore the Dominican Republic. In this blog post, we'll discuss:
Where to stay in Dominican Republic
My list with the Top 10 things to do in Punta Cana.
Why you should Visit Dominican Republic and the top reasons why it should be on your bucket list.
Stay connected with me and my adventures by following me on Instagram!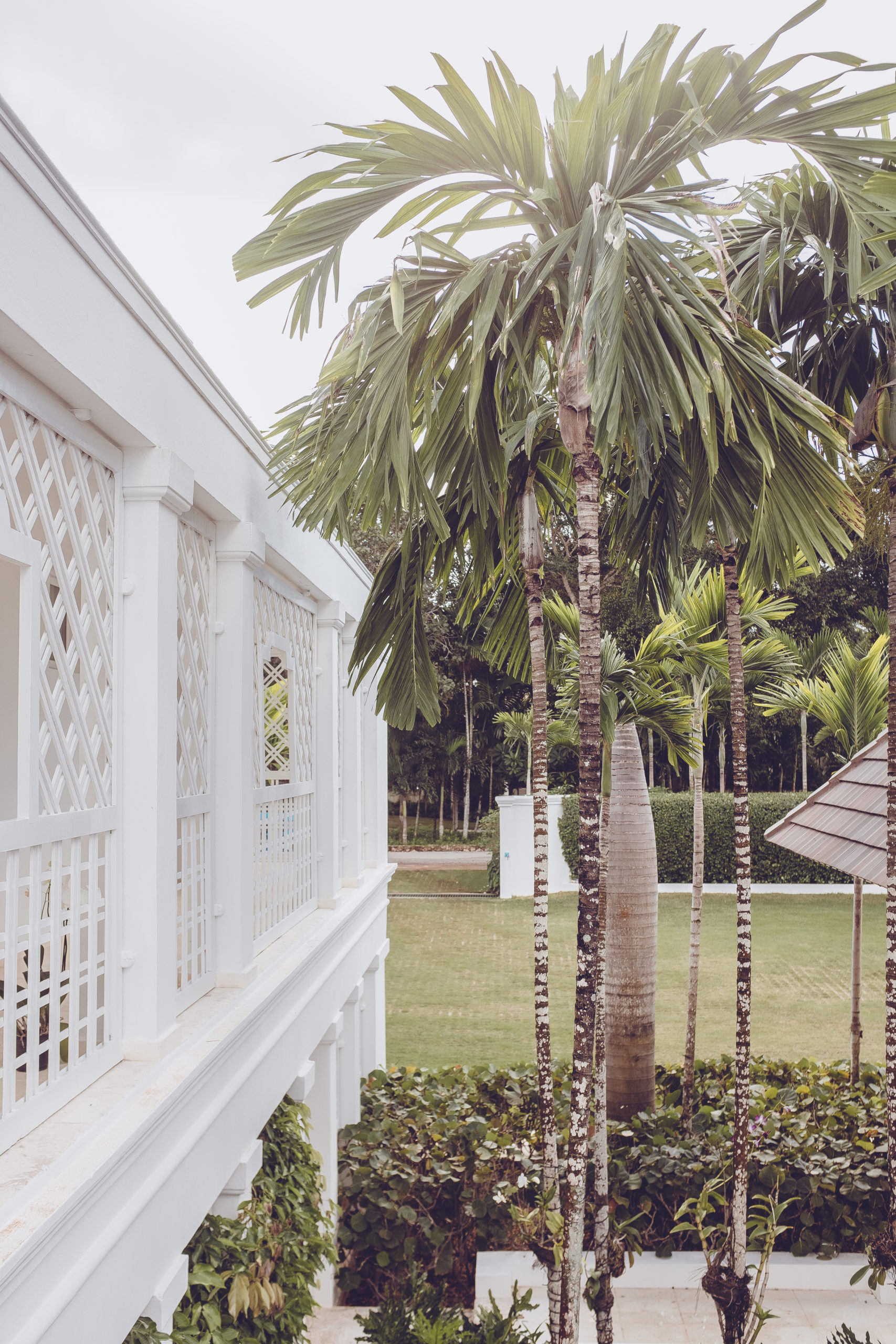 Where to stay in Dominican Republic 
There are plenty of beautiful hotels in the area of Punta Cana and La Romana. The decision is yours to make.
Hotel Westin Punta Cana Resort & Club, Tortuga Bay Resort & Club, Hotel Majestic Mirage Punta Cana, Hotel Palladium TRS Turquesa Punta Cana, Sanctuary Cap Cana, Casa de Campo Resort & Villas.
Book your stay in Dominican Republic with Booking.com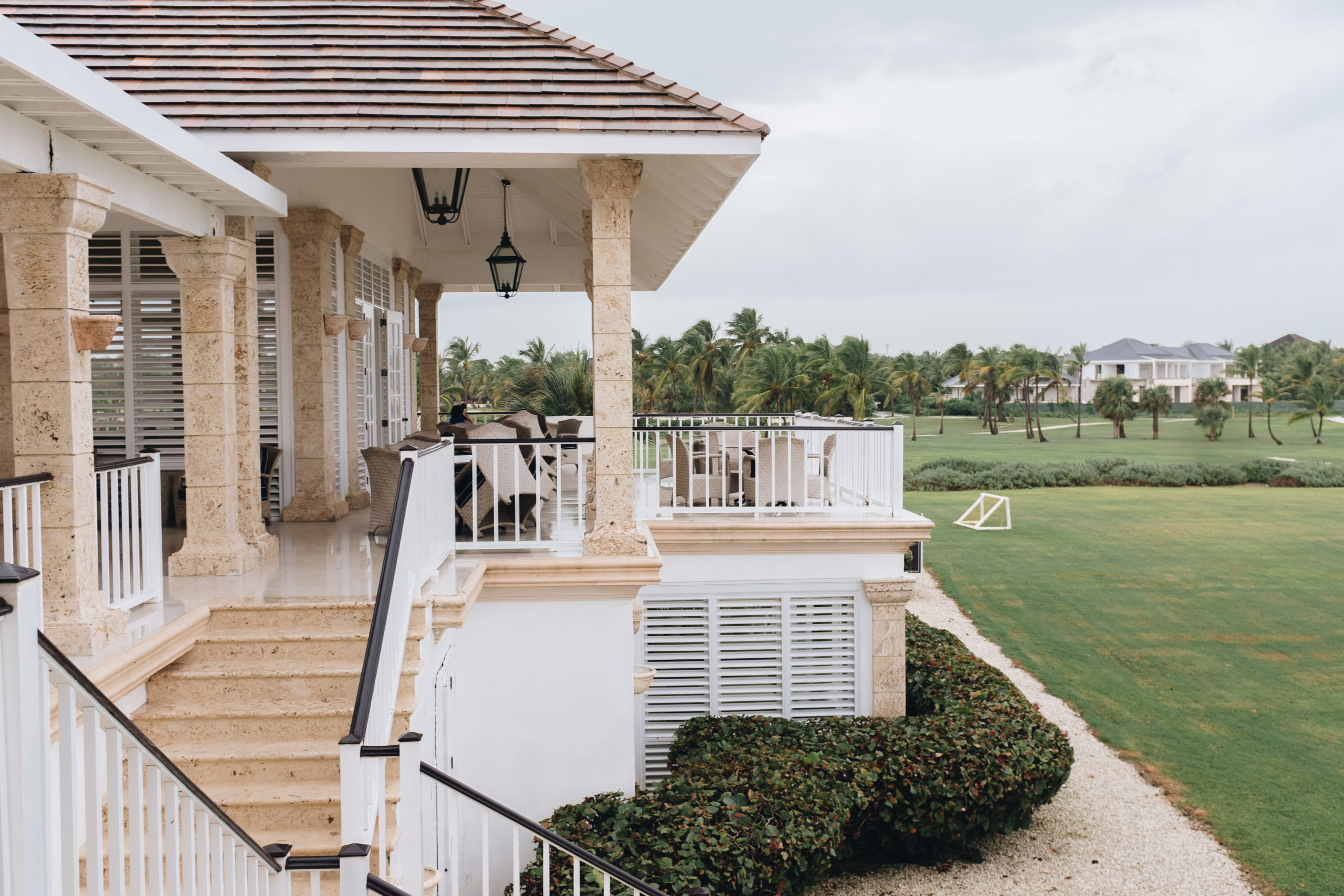 Top 10 things to do in Punta Cana
1.Check out the the perfect Zen ambiance of the Six Senses Spa in Punta Cana and indulge yourself with a single signature massage or hot stone therapy that rejuvenate mind and body. 
2. Dine at La Yola restaurant which is modeled after a fisherman's boat and perched right on the sea. 
3. Visit the Ojos Indígenas Ecological Park and Reserve and swim in the turquoise and emerald fresh waters of one of the twelve lagoons.
4. Swim in a cavernous lake, known as Hoyo azul lake, which is located in the Scape Park.
5. Take a day trip to Isla Saona, dig your toes in the brilliant white sand on the beaches, and enjoy a typical Dominican barbecue lunch on an open bar.
6. If you happen to end up at Macao beach, look for a place called "El fogon de mi abuela". Lunch here is quite an authentic experience. They also serve amazing Pina coladas.
7. Get a bit muddy on an adventurous Buggy tour.
8. My favourite experience of all: Horseback Riding on a completely wild virgin beach at Playa Limon. Unforgettable unique experience.
9. Montaña Redonda can not be missed. Enjoy the 360-degree panoramic views and take advantage of multiple swings and props that offer great photo opportunities.
10. Visit the scenic fishing town of Bayahíbe – try a local beer and dance with the locals on the street! (photo taken on the beach of Bayahíbe during sunset time below)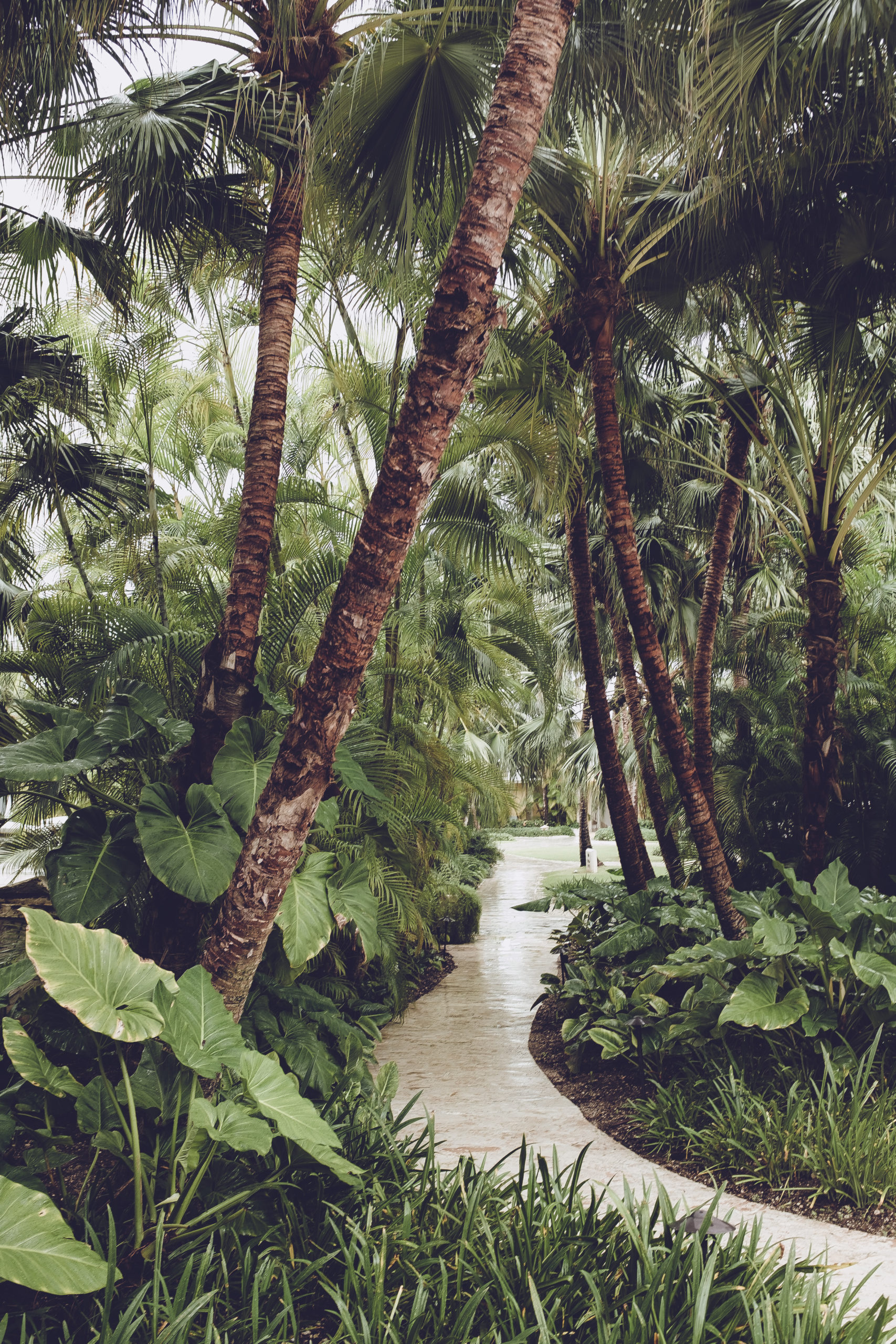 Why you should Visit Dominican Republic
The beaches are beautiful. If you're a fan of crystal-clear waters and soft sand, then the Dominican Republic is the perfect destination for you. The country boasts over 800 miles of coastline and some of the most beautiful beaches in the world. The white sand beaches of Punta Cana, for example, are simply breathtaking. With crystal-clear turquoise waters, it's no surprise that they're some of the most popular in the country. But that's just the beginning. You'll also find stunning beaches in the Samana Peninsula, Bavaro, and Puerto Plata, among other destinations.
Don't miss out on exclusive behind-the-scenes photos and videos, follow me on Instagram!
Book your stay in Dominican Republic with Booking.com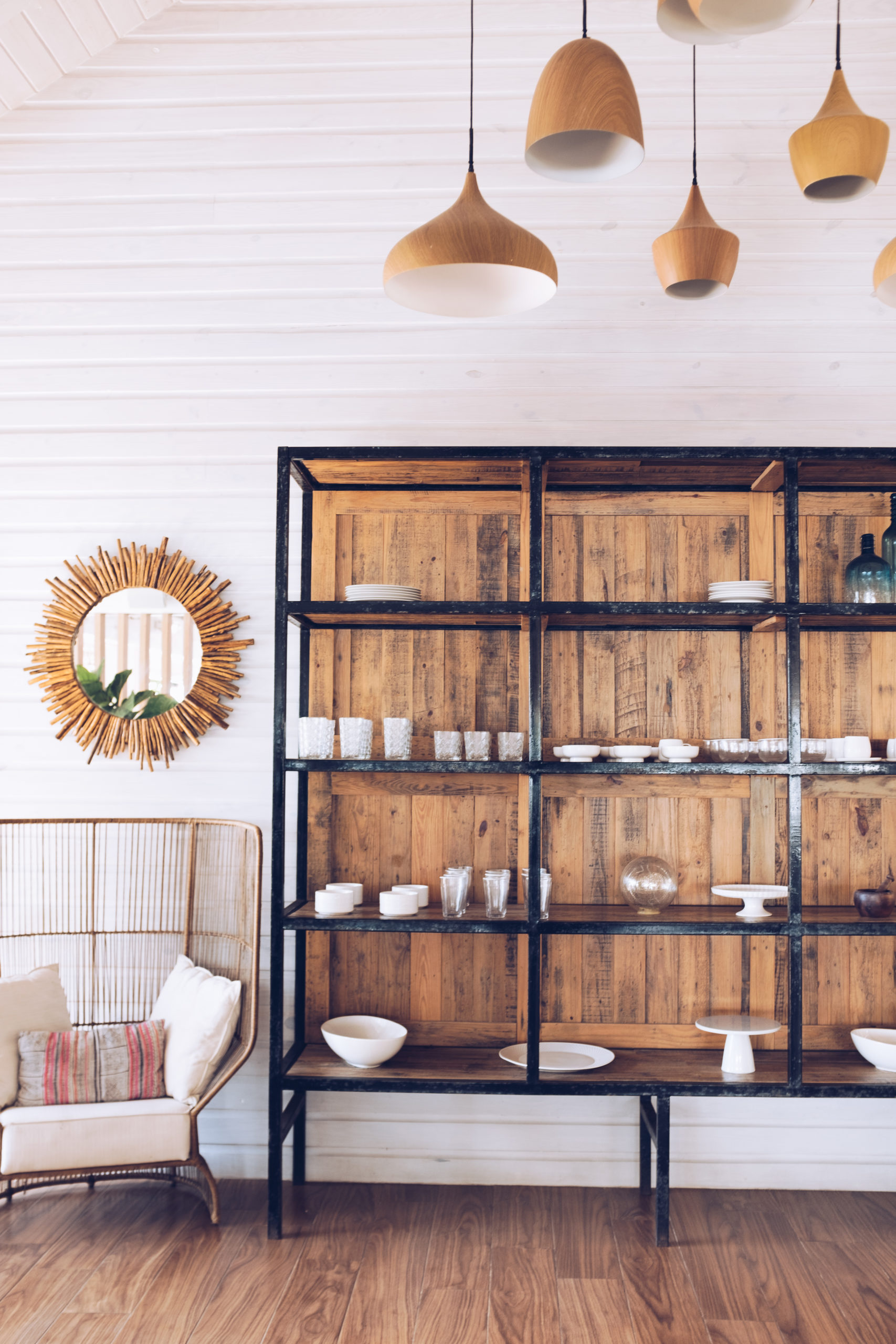 Visit Dominican Republic
The Dominican Republic has something for everyone, whether you're looking to simply relax and soak up the sun or enjoy some water sports like surfing or scuba diving. With a tropical climate that allows for year-round swimming and water activities, there's never a bad time to visit the Dominican Republic's beautiful beaches.
But the country's natural beauty extends beyond just the beaches. You'll find beautiful natural landscapes all over the island, including lush forests, towering waterfalls, and serene lagoons. It's the perfect place for outdoor enthusiasts who enjoy hiking and exploring.
If you're looking to unwind and recharge your batteries, a visit to the Dominican Republic's beautiful beaches will definitely do the trick. And if you're looking to add some adventure to your trip, you'll have plenty of options too. From jet skiing to parasailing to deep sea fishing, there's something for everyone in this tropical paradise. So why not book your trip today and experience the beauty of the Dominican Republic for yourself?
If you love travelling, make sure to follow me on Instagram for more.
Book your stay in Dominican Republic with Booking.com
History and culture
If you're someone who loves to immerse themselves in the history and culture of a new place, then the Dominican Republic should definitely be on your list of travel destinations. The country has a rich and fascinating history, having been discovered by Christopher Columbus in 1492 and subsequently colonized by the Spanish. This colonial legacy is still evident in the country's architecture and cultural traditions, making it a great place to explore the fusion of European and Afro-Caribbean cultures.
One of the must-see historical sites in the Dominican Republic is the Zona Colonial in Santo Domingo, which is the oldest city in the New World and a UNESCO World Heritage site. The Zona Colonial is a beautiful walled city that is home to many important historical landmarks, including the Alcazar de Colón (the former home of Christopher Columbus's son) and the Cathedral of Santa Maria la Menor, which is the oldest cathedral in the Americas.
Join my Instagram community and stay updated on my latest posts by following me!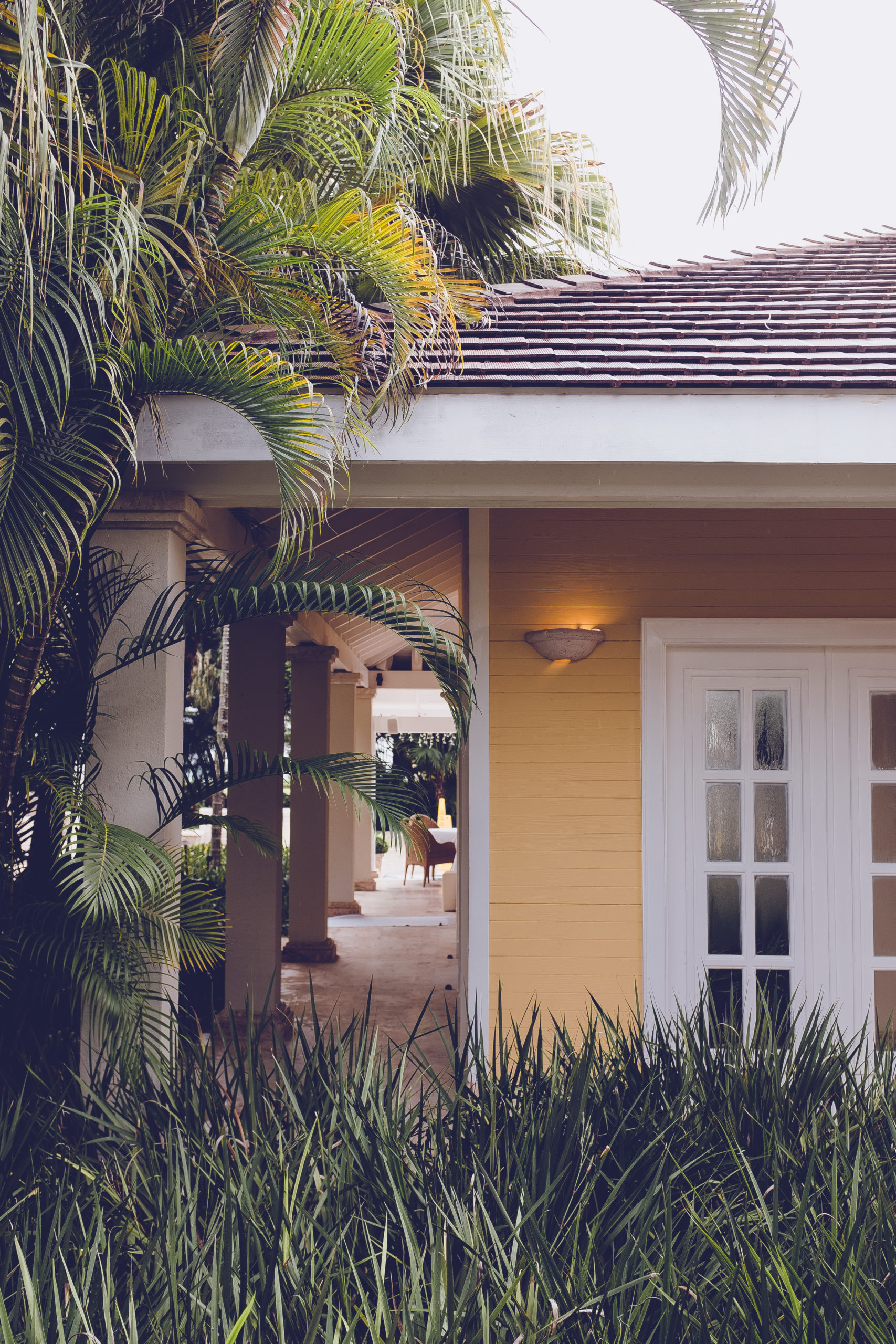 In addition to its historical attractions, the Dominican Republic also has a vibrant arts and music scene. Merengue and bachata music originated in the country, and you'll find plenty of opportunities to hear live music and dance while you're there. The National Museum of History and Geography is another great place to explore the country's cultural heritage, with exhibits on everything from pre-Columbian artifacts to contemporary art.
Don't forget to follow me on Instagram for daily inspiration and motivation!
All in all, the Dominican Republic is a great destination for anyone who wants to learn more about the history and culture of the Caribbean. Whether you're exploring ancient ruins, soaking up the vibrant street art scene, or just chatting with the locals over a plate of delicious food, you'll find that there's always something new and interesting to discover in this fascinating country.
Want to see more of my travel photos? Follow me on Instagram!
Book your stay in Dominican Republic with Booking.com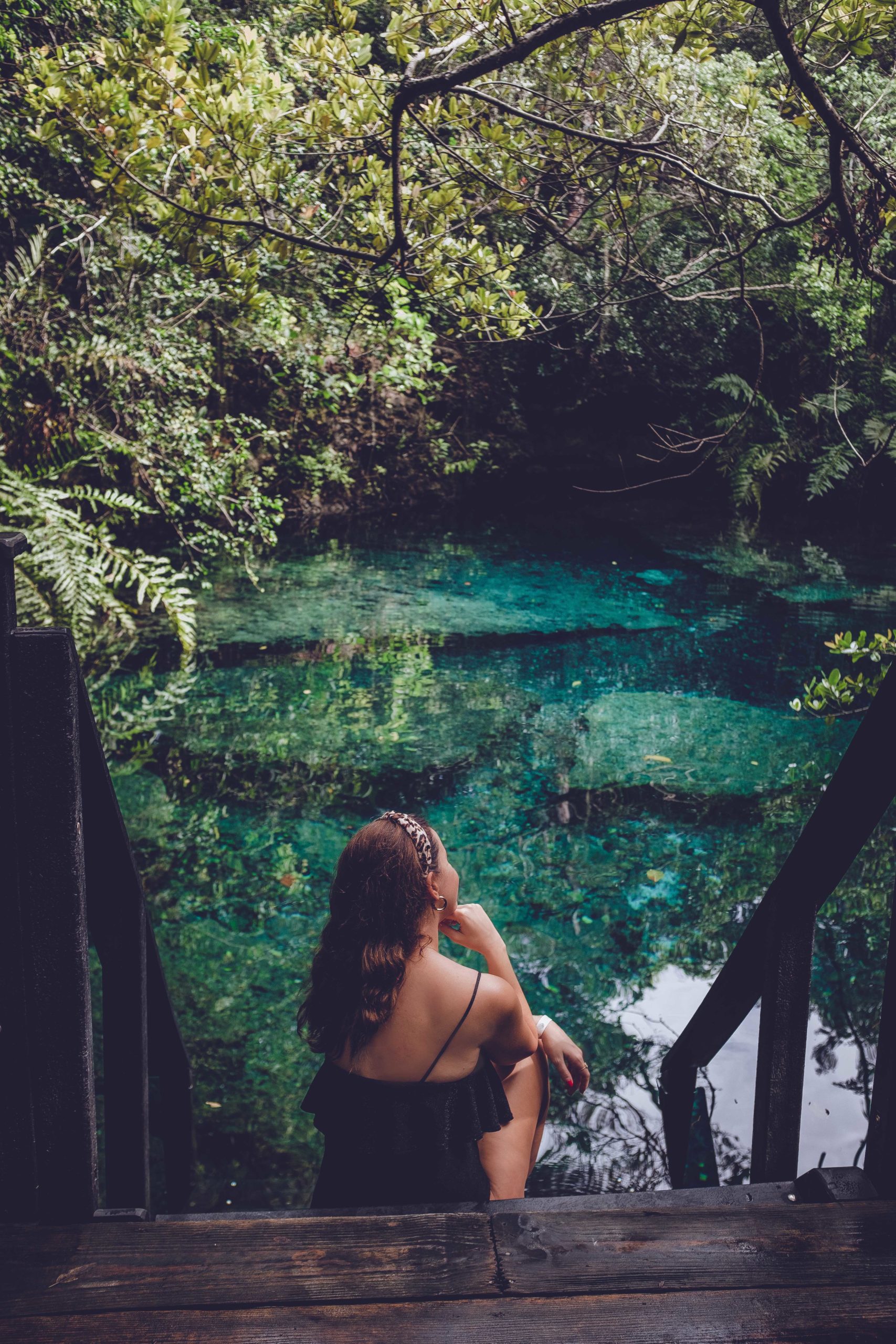 Delicious Dominican cuisine
Dominican cuisine is a perfect reflection of the country's multicultural history and blend of influences from various regions. You can find traditional Spanish, African, and indigenous Taino influences in the cuisine of the Dominican Republic. The flavors are bold, spicy, and full of life.
One of the must-try dishes in the Dominican Republic is sancocho. It's a hearty soup with chicken, beef, pork, vegetables, and root vegetables like yucca and plantains. It's often served with white rice and avocado. Another staple dish is mangu, a mashed plantain dish served with fried eggs, salami, and cheese. The dish is a delicious and hearty breakfast.
Follow me on Instagram and join the conversation in the comments!
Seafood is also a must-try in the Dominican Republic, with dishes like ceviche and fried fish served at local beachside restaurants. Don't forget to try the national drink of the Dominican Republic, rum! You can visit local distilleries to learn more about the history and production of the spirit.
Overall, the Dominican Republic is a foodie paradise with a rich culinary heritage. From traditional Dominican dishes to international cuisine, there's something to satisfy every palate. Be sure to come hungry!
Let's stay connected! Follow me on Instagram @theviennesegirl for more great content.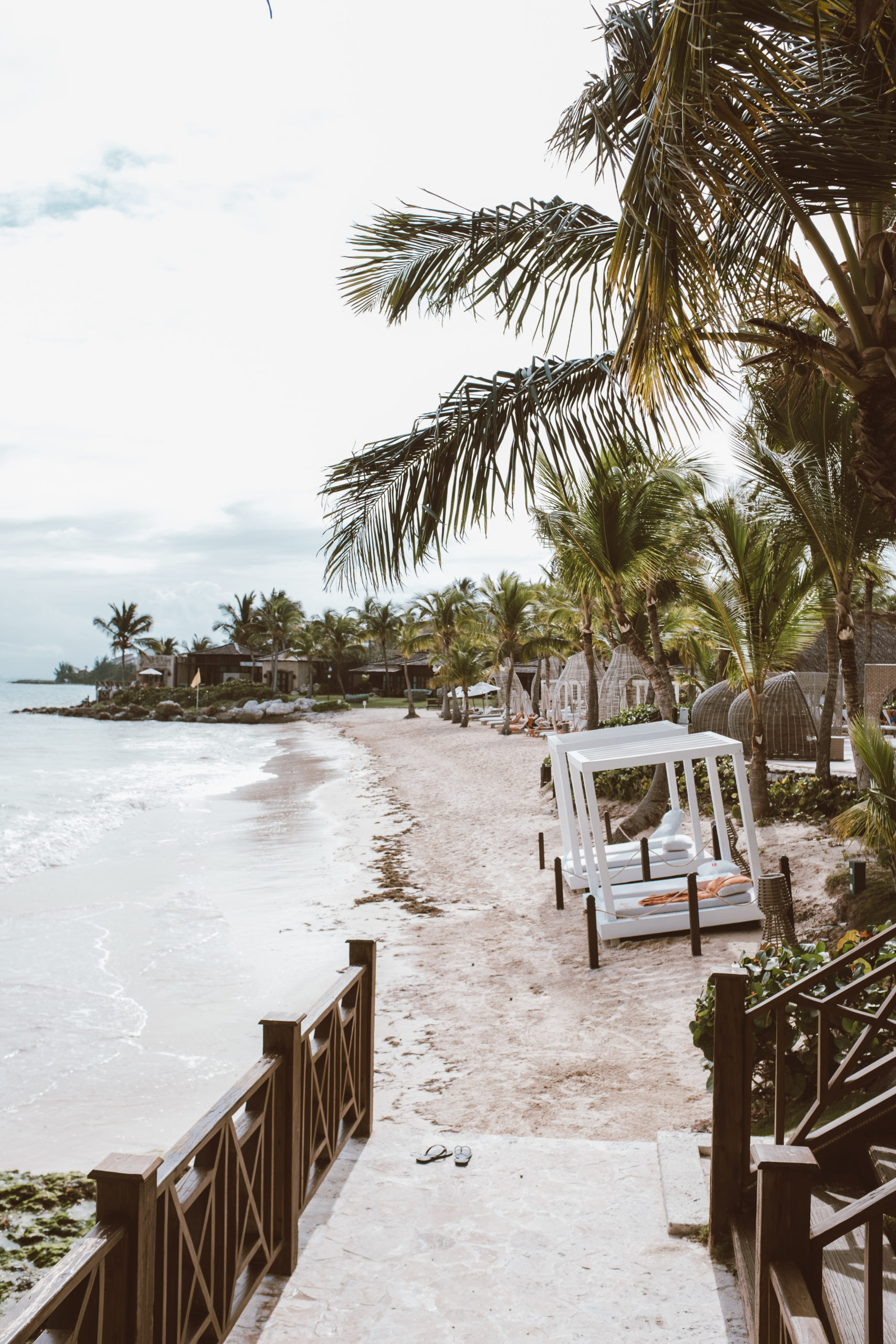 The Dominican Republic is a great place to learn Spanish
If you're interested in learning or improving your Spanish skills, the Dominican Republic is the perfect destination for you. Spanish is the official language of the country, and it's spoken by nearly all of its residents. As such, you'll be surrounded by opportunities to practice speaking, listening, and reading Spanish, no matter where you go in the country.
One great way to learn Spanish in the Dominican Republic is to take a language immersion course. These programs typically offer several hours of Spanish instruction each day, along with opportunities to practice speaking with native speakers in real-life settings. Some programs even include homestays with local families, which can provide an even more immersive language learning experience.
In addition to language schools, there are also plenty of opportunities to practice your Spanish outside of a formal classroom setting. Whether you're chatting with locals at a market, ordering food at a restaurant, or negotiating prices with a vendor, you'll find yourself using Spanish on a daily basis.
Learning Spanish in the Dominican Republic is not only practical, but it's also a lot of fun. You'll get to experience the country's vibrant culture and customs up close, while also making new friends and connections. And once you've mastered the language, you'll have a valuable skill that you can use for years to come, whether you're traveling to other Spanish-speaking countries or simply communicating with Spanish speakers back home. So why not make your next vacation to the Dominican Republic a language learning adventure?
Saona Island
I do not have many photos to post from Saona Island, apart from the video and the two consecutive photos below. The reason for this is that it was raining for most of the time we were there, therefore I was quite hesitant to use my camera during the rainfall.
But I dived into the crystal clear waters of the Caribbean on our way to Saona island to film these beautiful starfishes. This video is completely unedited. You see exactly what I filmed.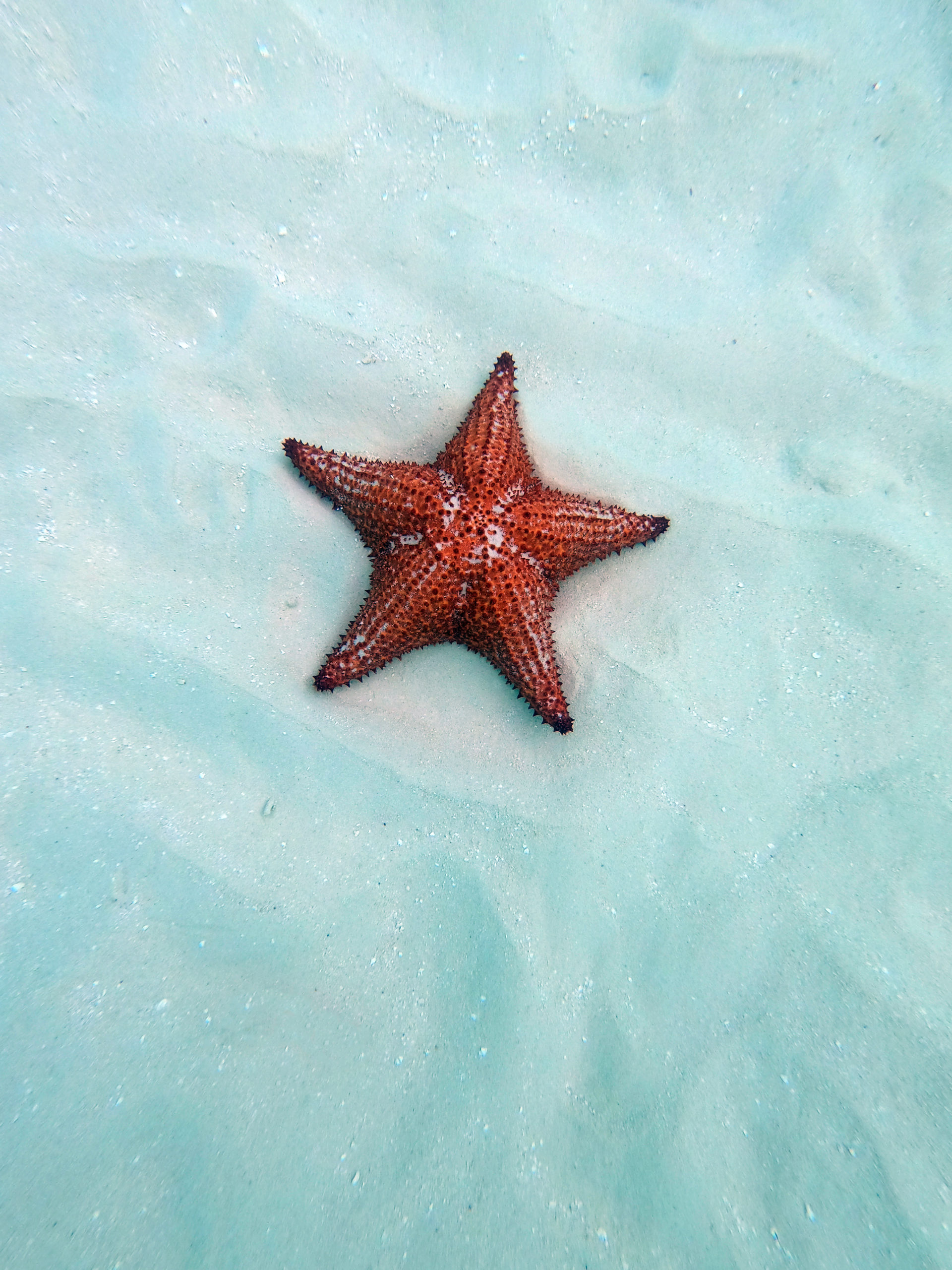 SUPPORT MY WORK!
If you enjoy my content and you'd like to support this channel, so that I will be able to continue offering you that kind of content for free, please consider using my AFFILIATE LINK on Booking.
When you make a booking with BOOKING.COM using my link, I earn a small commission at NO additional cost to you.
Thank you from the bottom of my heart for using my affiliate link!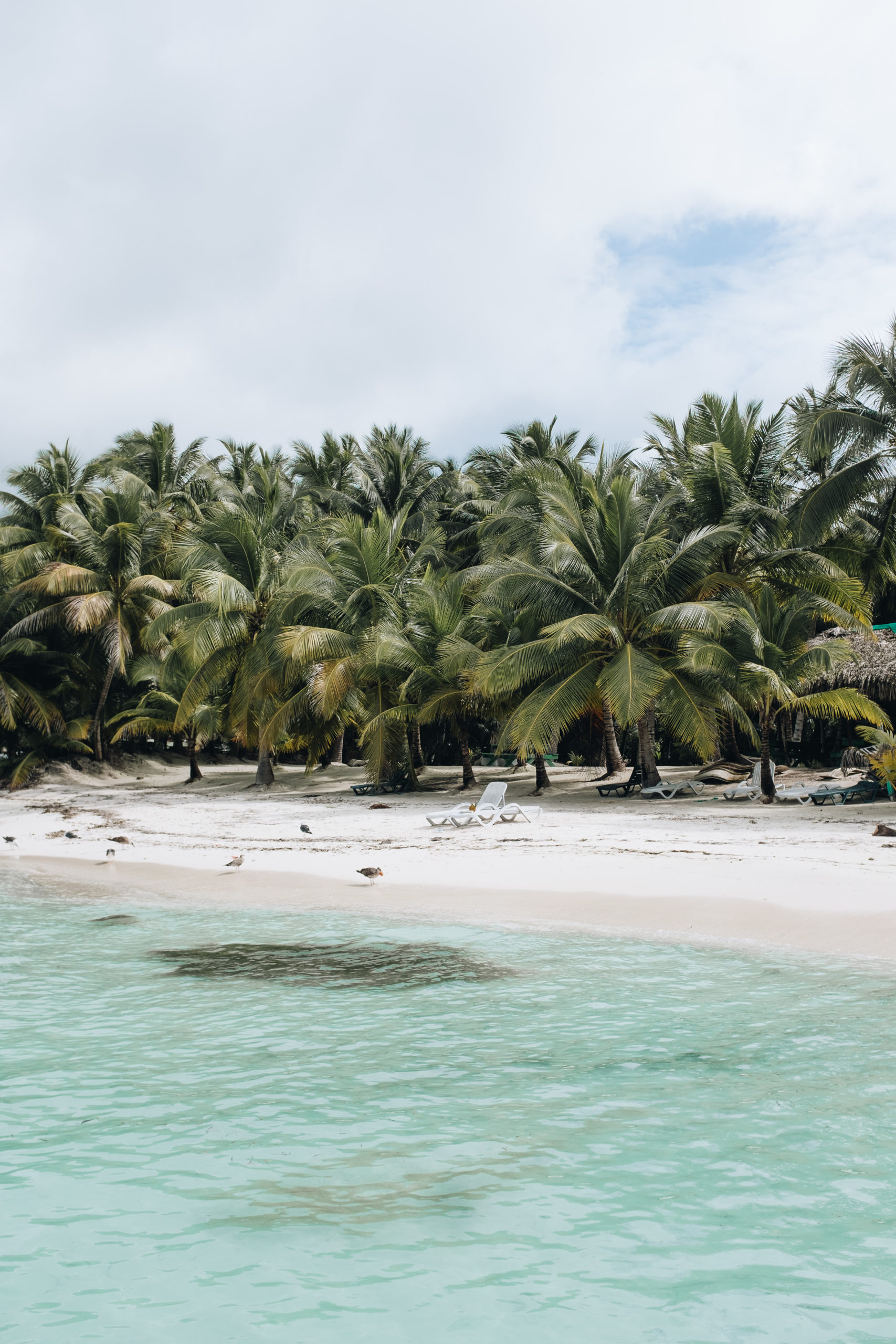 Alternatively, if you enjoy my travel stories, tips and photography, you can say Thank you by offering me a 'virtual' coffee here.
In case you'd like to book me as your photographer in Vienna, you can find more info here.
Please have a look at my portfolio, if you'd like to know more about my photography work.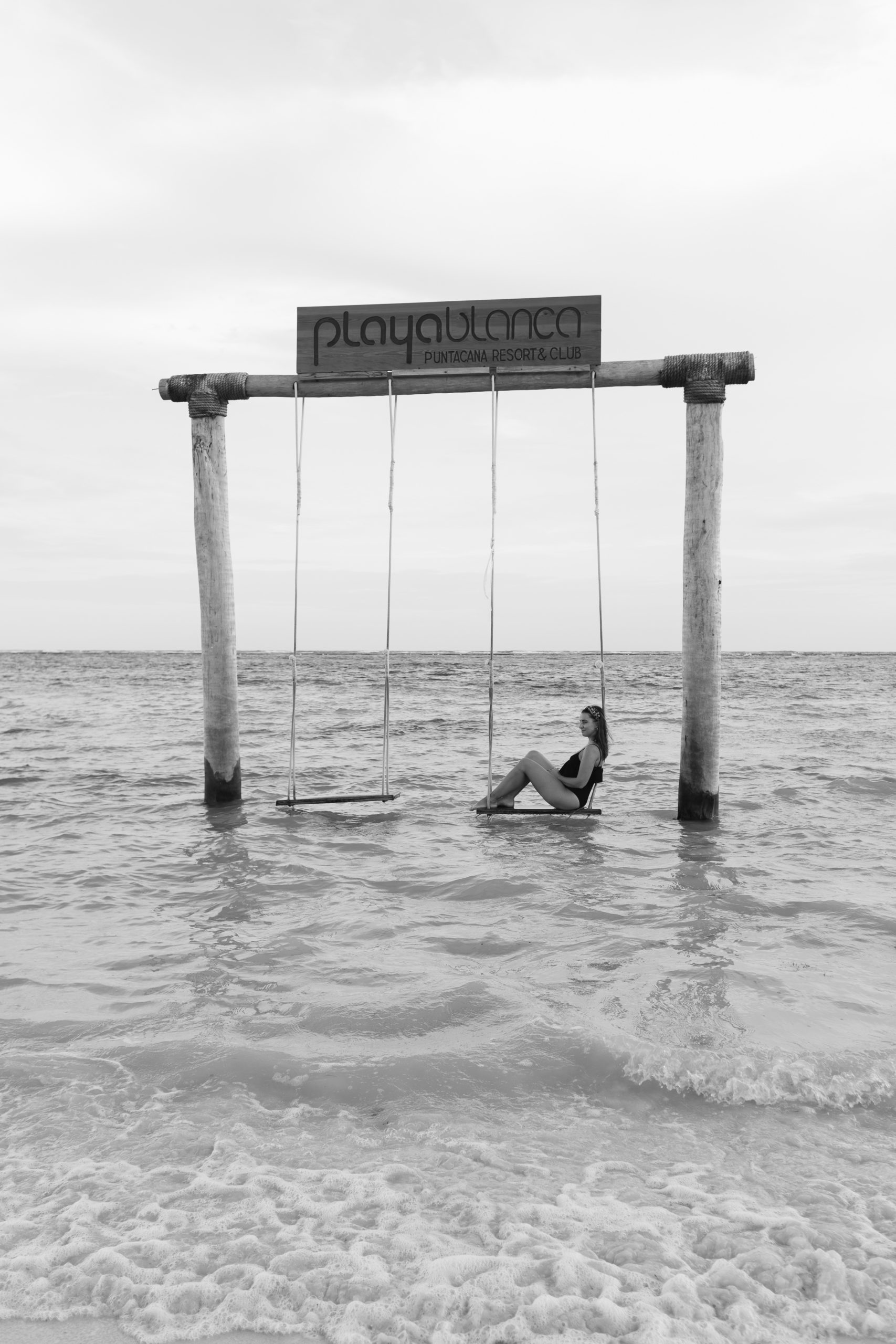 Dominican Republic is literally a piece of heaven on earth. I wish you all get the chance to visit Dominican Republic by yourself at least once in a lifetime. I was definitely lucky to get invited to a press trip to the Dominican Republic in a moment of time when I least expected it and I am quite sure the other participants of the press trip think the same too.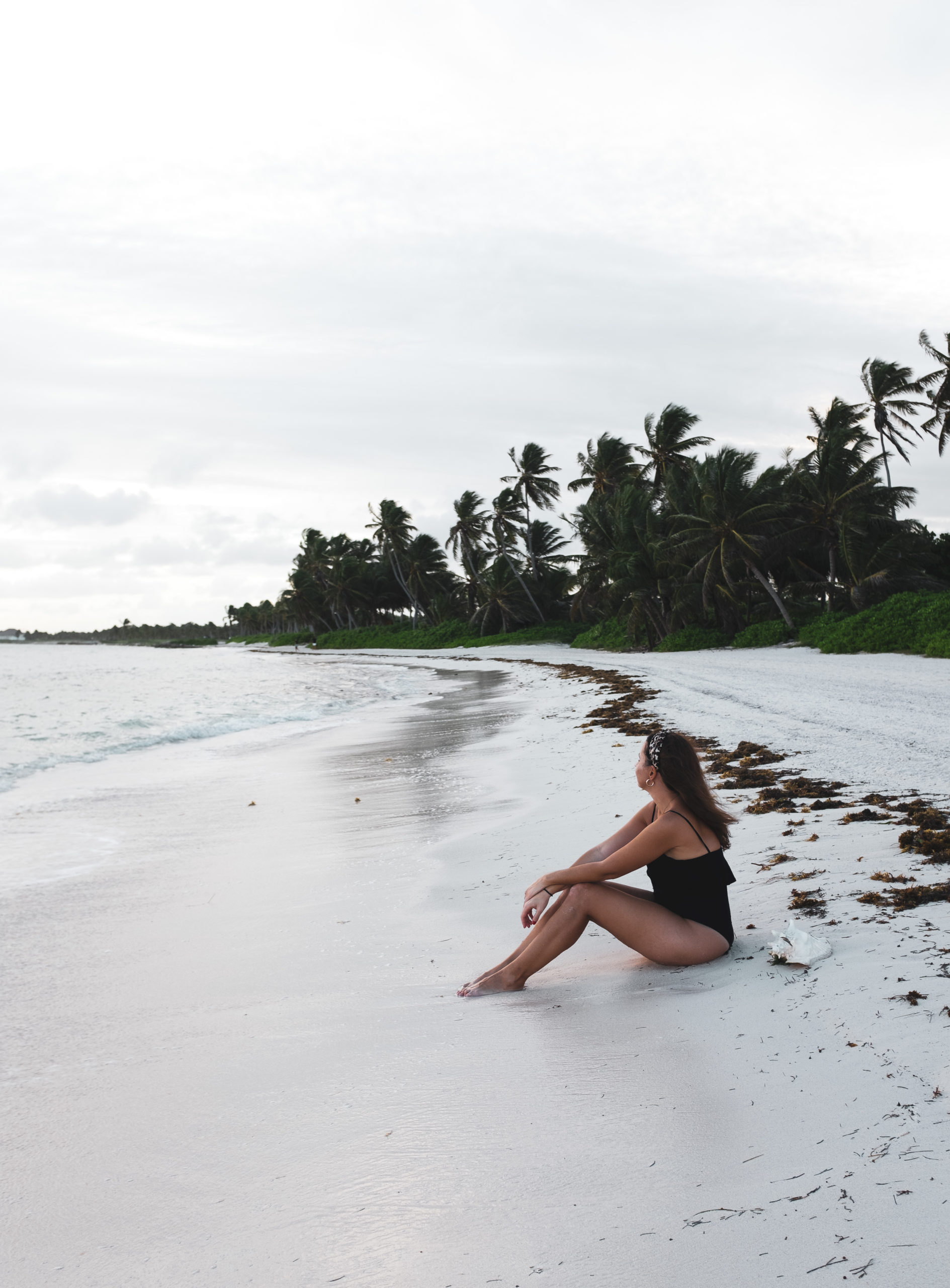 Thank you Note
I'd like to thank wholeheartedly  the Official Tourism board of the Dominican Republic  for inviting me to explore and photograph this beautiful Caribbean island and all the people involved for their work to make this happen. I loved the Dominican Republic and I hope I'll be back soon.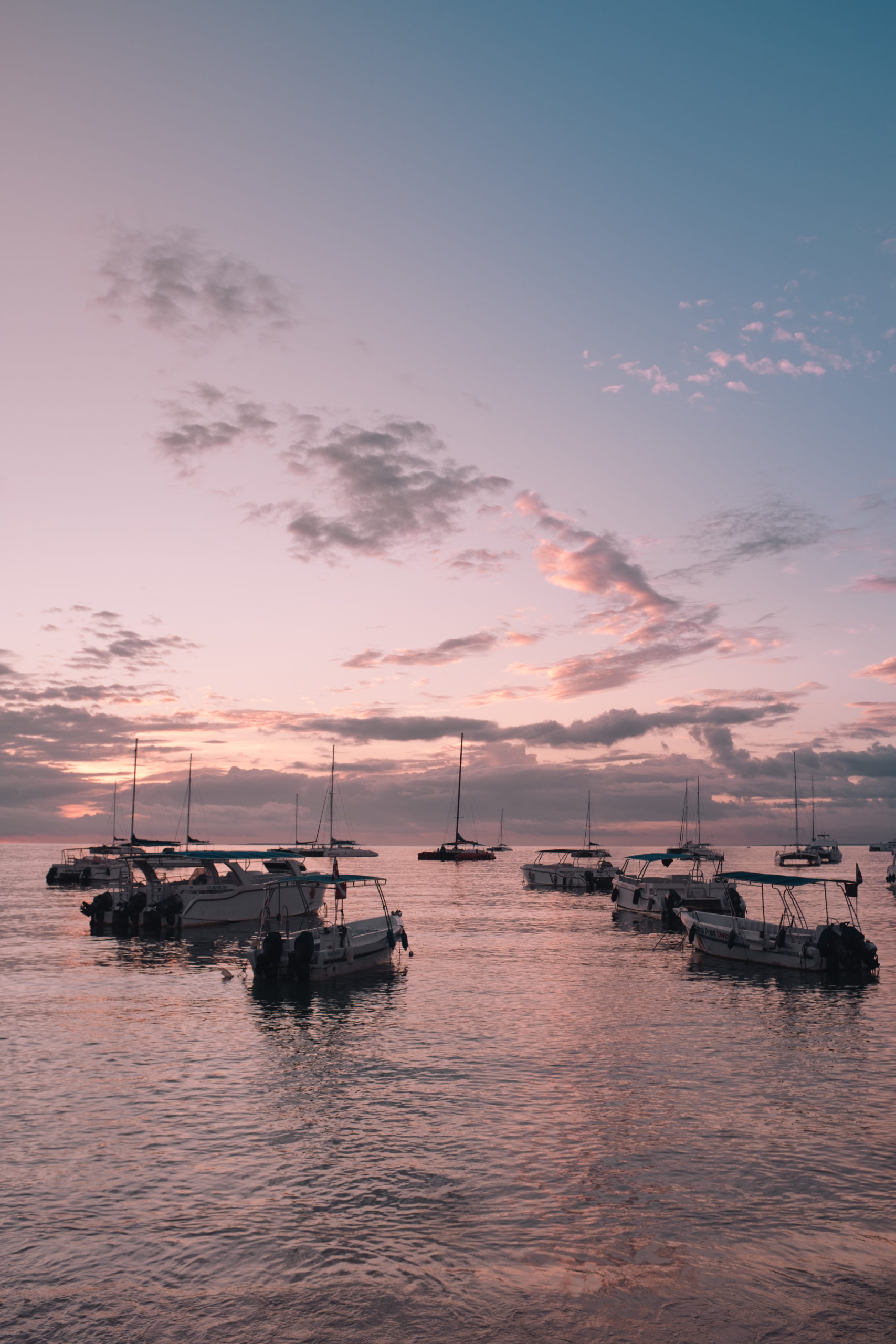 Please take a moment to share this blog post with your friends and family on your Facebook profile. They might also be looking for inspiring travel stories and exceptional travel photography. Sharing is caring.
*Disclaimer: Press trip organised by Noble Kommunikation in collaboration with the Official Tourism board of the Dominican Republic. All thoughts and opinions are my own.
My content includes an affiliate link. I earn a small commission if you make a purchase. The price does NOT change for you. Nobody has paid me to include the affiliate link. Thank you from the bottom of my heart for using my links. It's a great support for this channel!
If you have any questions about my trip to Dominican Republic, I will be happy to answer in the comment section below! 
WHERE TO NEXT? Discover more of my guides!
The Best Restaurants in Chania
Hydra island: 10 must do activities
Where to stay in Patmos island
The Ultimate Karpathos Travel Guide
Follow me on Instagram for more
♥