Life on a private island in The Maldives
Upon arrival at Coco Prive Kuda Hithi Resort Island in the Maldives, we were welcomed with a drink and we were guided to our villas.I had my own beachfront villa, named Manta Villa, that came with a private swimming pool, a spacious living area, and a large bathroom with outdoor showers!
I felt like a member of the British royal family or even a celebrity (even though I am none of those). The island has 6 villas and they can only be booked as an island and not as an individual villa.
Imagine…a private island only for you and your favorite people! 
Life on a private island in The Maldives
In the days that followed, I enjoyed snorkeling in the pristine waters, the spa treatments, and I practiced yoga.
Everywhere I stood, there was uninterrupted Indian Ocean views. I loved everything. The feeling of harmony everywhere on the island, the privacy and the maximum exclusivity.
I loved the fact that I was spending the whole day carefree swimming in turquoise waters, having my feet on the unspoiled white sand and that the only piece of clothing that I needed was just a swimsuit.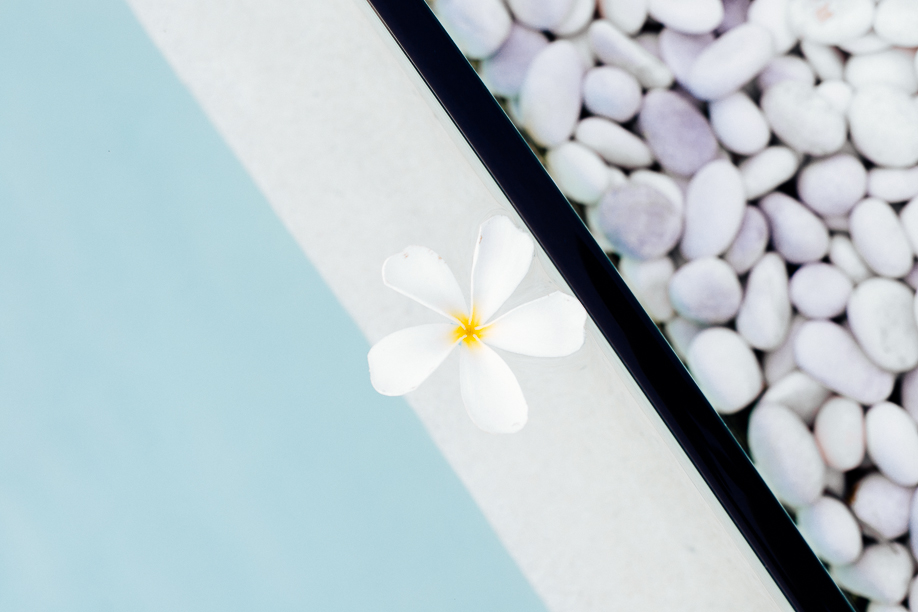 Exploring the underwater world and swimming among coral reefs with the turtles, reef sharks, and other beautiful sea creatures was a unique experience.
And what a dream to have a daily fresh coconut drink and dinner every night under the Maldivian night sky.
Every meal was expertly crafted by a private chef.
SUPPORT MY WORK!
If you enjoy my content and you'd like to support this channel, so that I will be able to continue offering you that kind of content for free, please consider using the below AFFILIATE LINKS (Booking & Amazon).
If you make a booking with BOOKING.COM with my link or a purchase on AMAZON.COM with my link, I earn a small commission at NO additional cost to you.
Click here for Booking.com
Click here for Amazon.com
Thank you from the bottom of my heart for using my affiliate links! Helps a lot!
One day, Coco prive Kuda Hithi organised for us breakfast on a sand bank. Do you know what a sand bank is? It is a very small island of sand in the sea.
There is only white sand and nothing else. In the photos above you can see a sand bank, the endless blue and white around it.
My favourite colors. Visiting a sand bank in the Maldives is a life experience.
The only thing that went wrong was that my 50mm camera lenses broke down unexpectedly. Unfortunately, I couldn't take as many pictures as I wanted.
I could spend days and nights taking photos of this little island.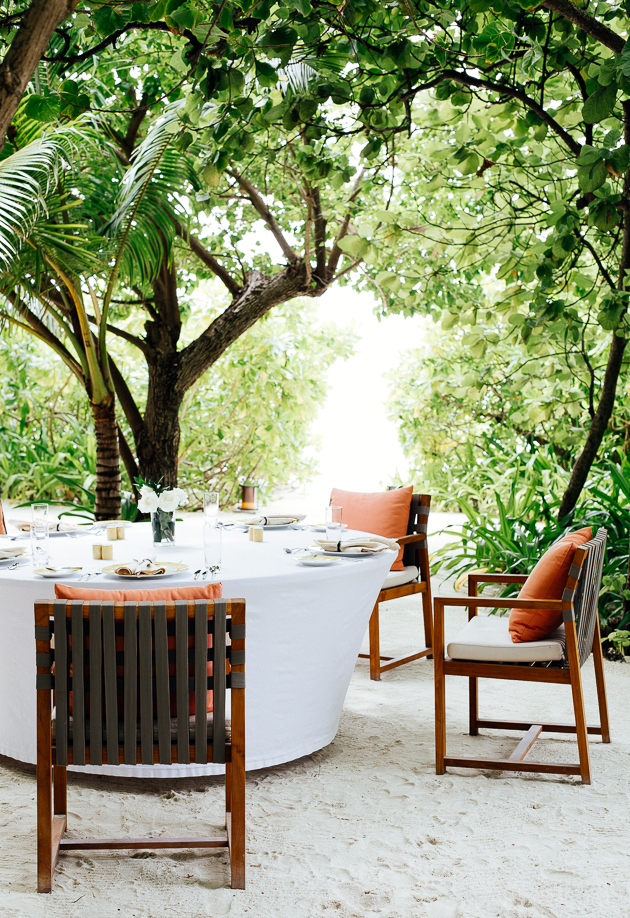 This was my last trip in 2016 and one of the best trips in my life so far. If one can only have one wish, I wish 2017 will bring me back to the private island of Coco Prive Kuda Hithi in the Maldives. 
Swimsuit: Madame Shou Shou
♥
*Disclaimer: My stay the private island was an invitation. However, all words, comments and thoughts in this post are my own. This blog post contains affiliate links.  I get a commission if you make a purchase through the links which comes at no cost to you. Thank you from the bottom of my heart for using my links.