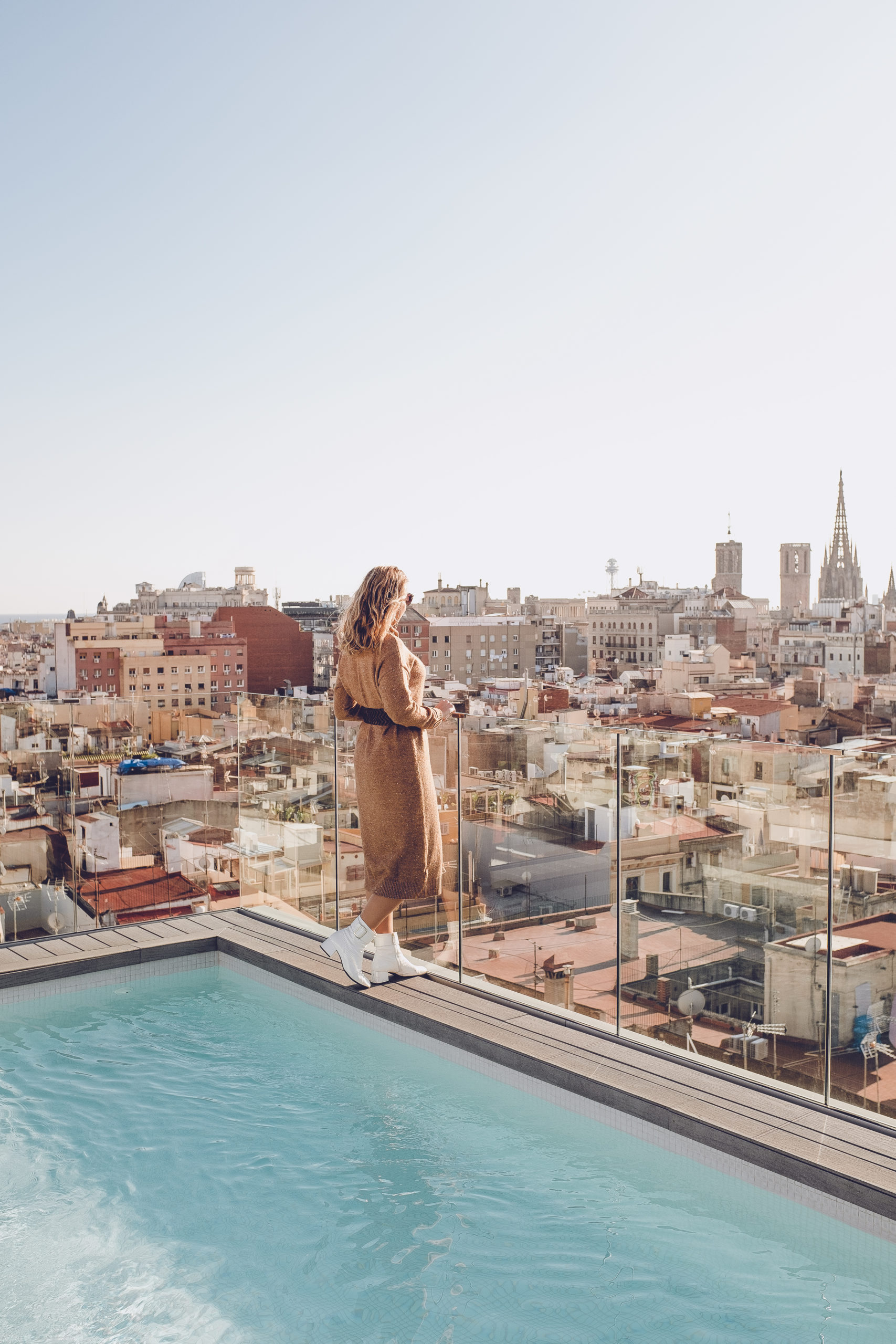 Barcelona Travel . December 2019. Last trip for 2019. 
There is this well known song from Fredie Mercury that goes like this: It was the first time that we met, Barcelona, how can I forget, the moment that you stepped into the room, you took my breath away.
That was NOT exactly what I felt with Barcelona though. Yes, I did like the city, but it didn't take my breath away. What I found breathtaking, or rather mind-blowing, was the warm temperature during December.
Think of that: one day, I left the hotel without taking my jacket with me. Coming from a cold city, that is mind-blowing!
Follow me on Instagram for more great content like this!
Book your stay in Barcelona with Booking.com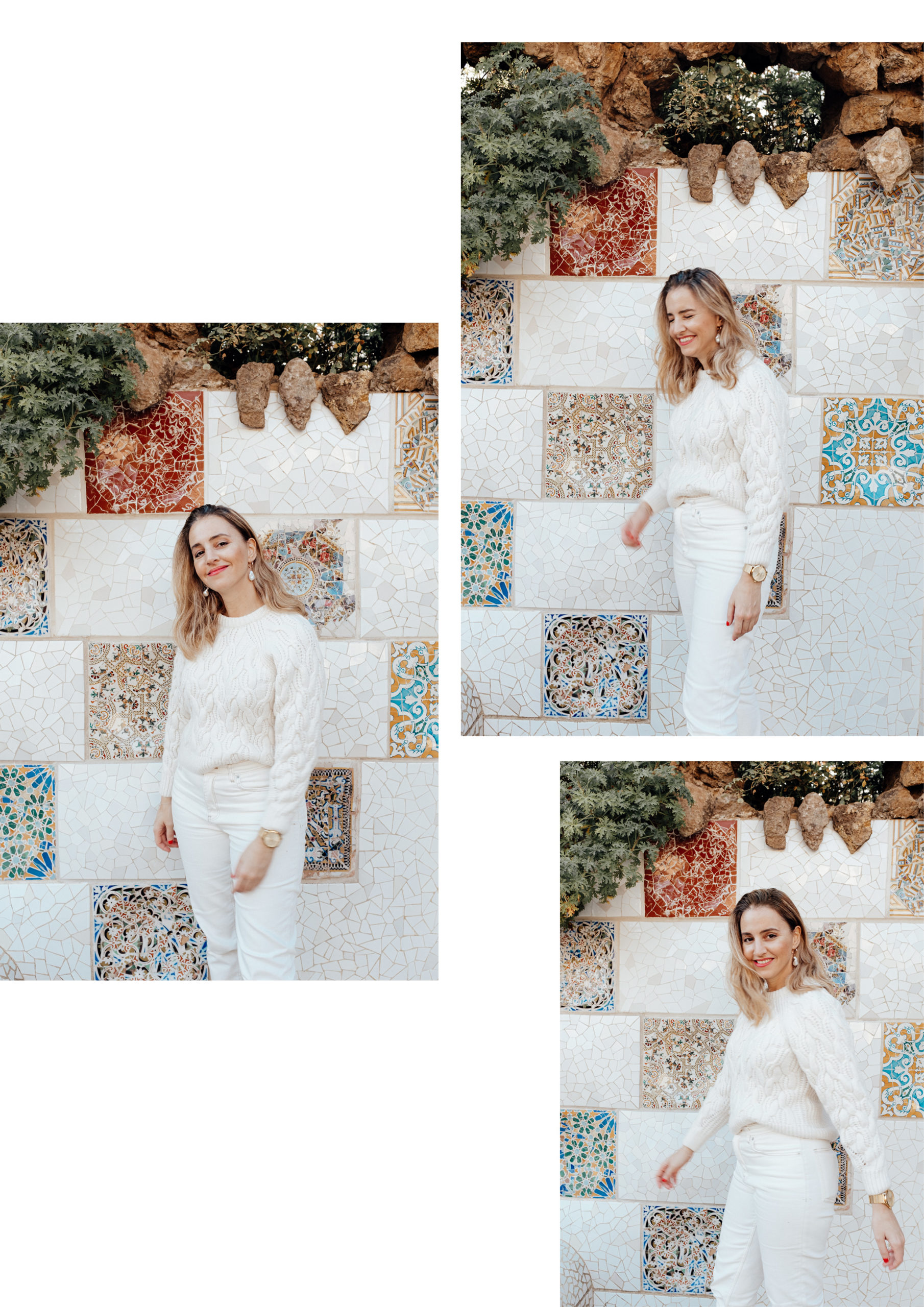 Barcelona Travel
Are you planning a trip to Barcelona? You're in for a treat. Whether you're interested in art, history, or simply soaking up the sun on the beach, Barcelona has something for everyone.
In this blog post, we'll cover the must-see sights that should definitely be on your itinerary when visiting Barcelona and a few personal thoughts about this city. So, pack your bags, grab your camera, and get ready for an unforgettable journey through this enchanting city.
Book your stay in Barcelona with Booking.com
How many days do you need in Barcelona
I insisted on spending a minimum of 5 nights in Barcelona because I believed that such a vibrant and expansive city deserved ample time for exploration. Rather than rushing through a checklist of historical monuments, I wanted to fully immerse myself in the city's offerings and truly savor the experience. Barcelona's abundance of attractions and diverse cultural aspects made it essential for me to take the time to appreciate its many wonders.
Book your stay in Barcelona with Booking.com
If you want to stay updated with my latest photos and videos, please follow me on Instagram @theviennesegirl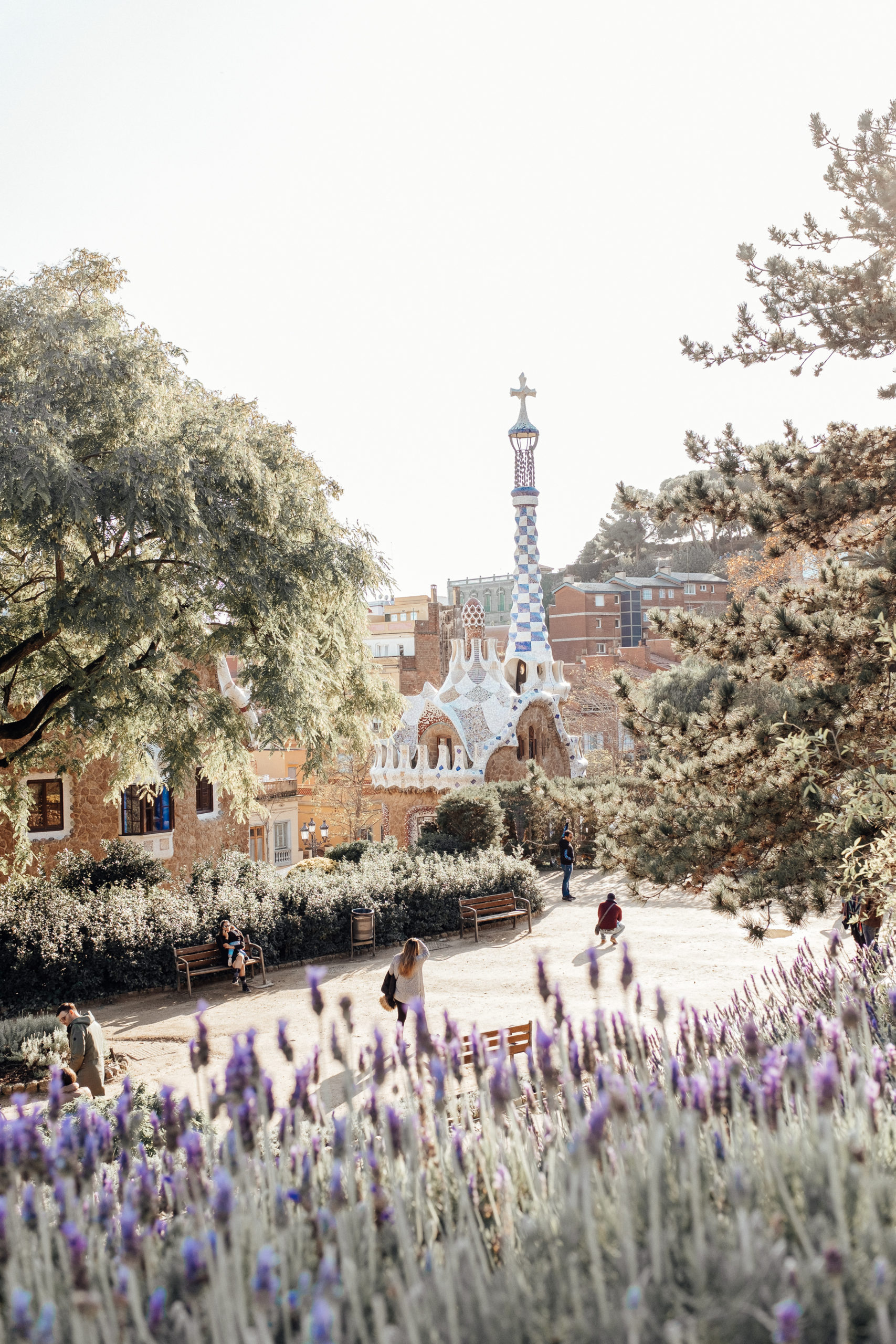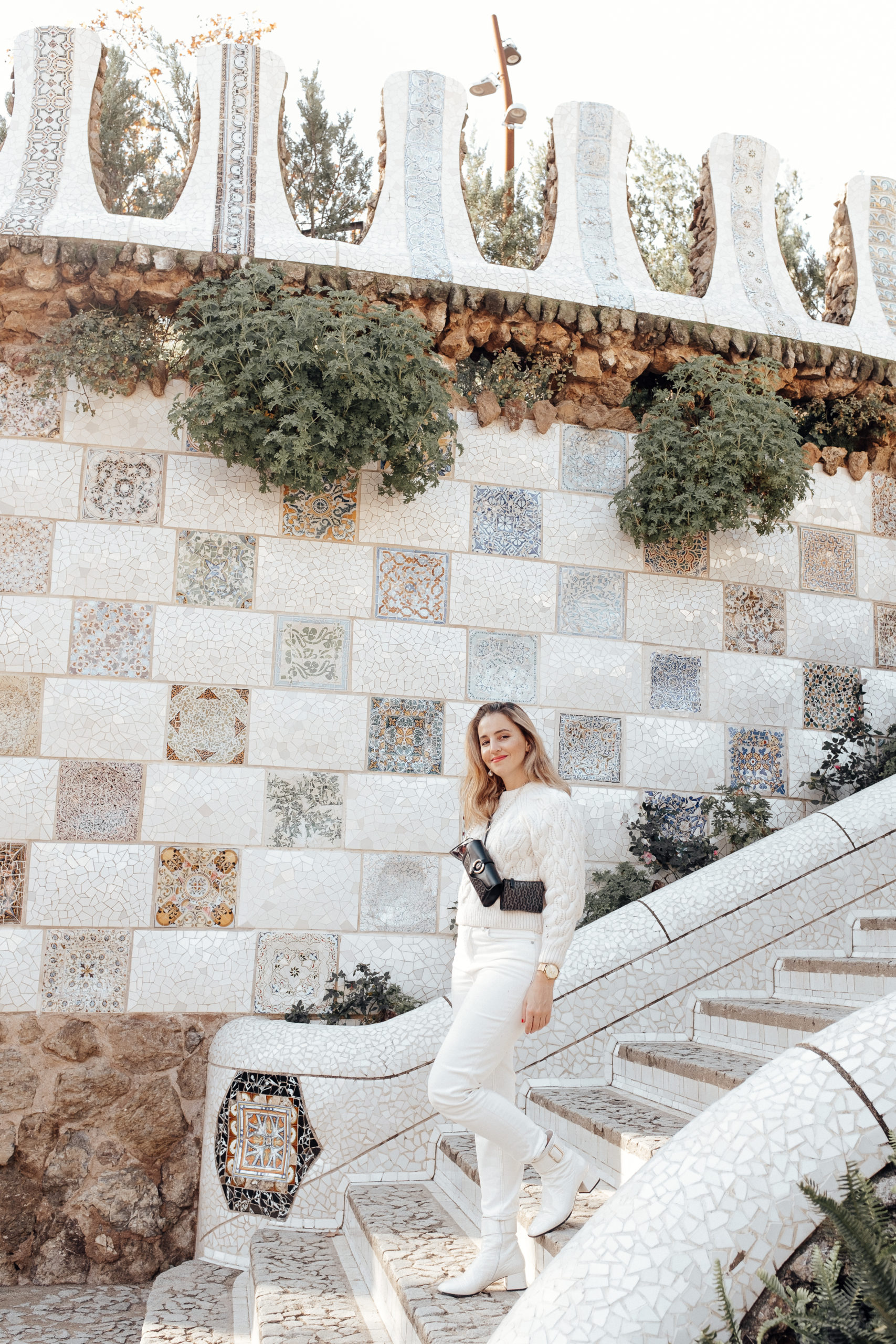 Barcelona Travel Guide and Tips
Barcelona holds a significant role as the capital of Catalonia, an autonomous region that takes pride in its occasional aspirations for independence from Spain.
The streets resonate with the sound of Catalan, and the city proudly showcases the artistic creations of local legends such as Miró and Gaudí, both in museums and along the vibrant Passeig de Gràcia.
While Barcelona is renowned for its lively nightlife, it also manages to captivate visitors with its ability to transport them through time, whether they stroll through the winding lanes of the Gothic quarter or savor a glass of cava accompanied by a plate of olives in a traditional pinchos bar.
Stay connected with me and my adventures by following me on Instagram!
Book your stay in Barcelona with Booking.com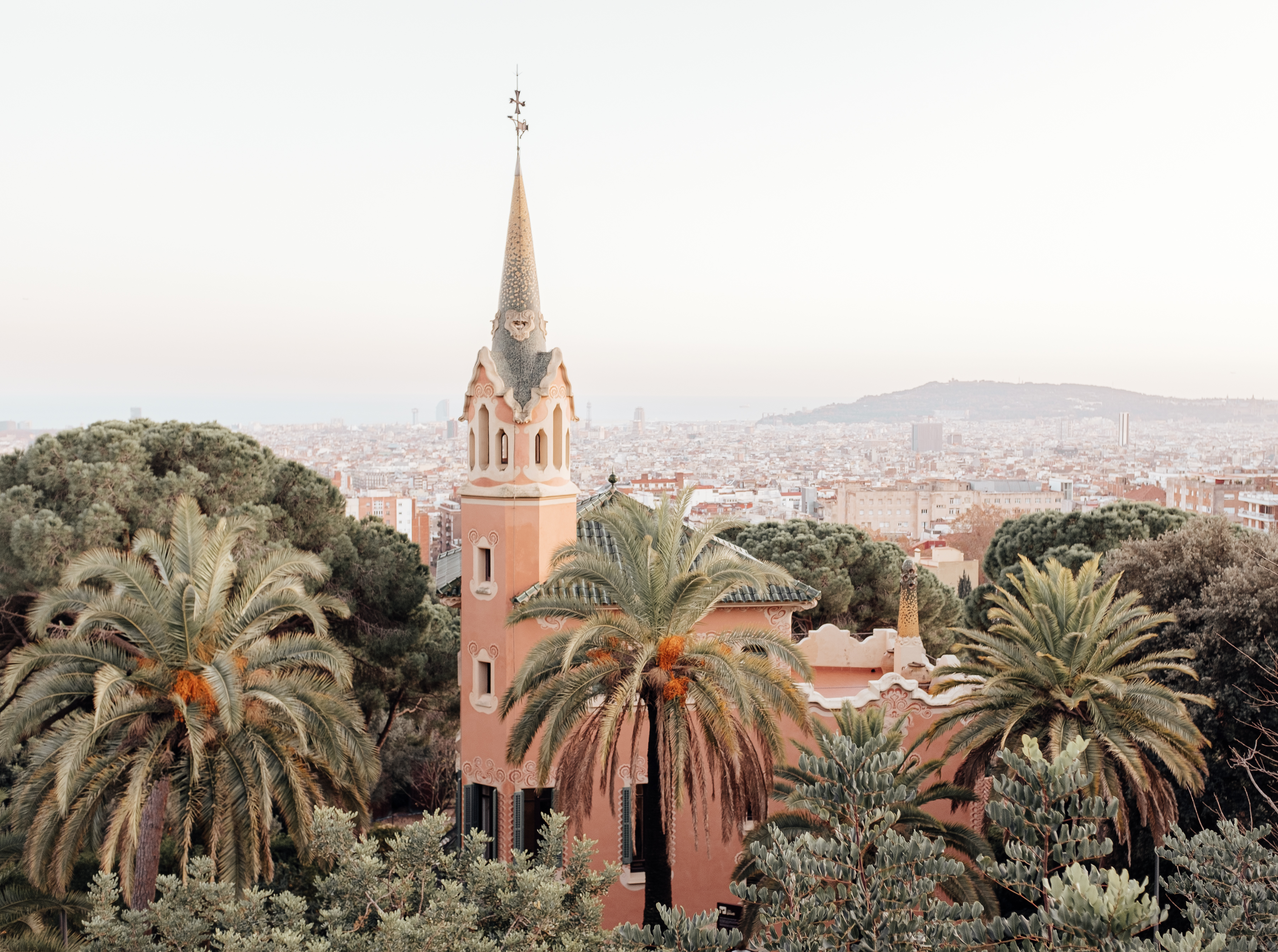 Where to stay in Barcelona
As a popular destination for travelers, Barcelona has no shortage of great accommodations. However, if you're looking for a luxurious stay with a rich history, look no further than the Cotton House boutique hotel.
This former textile factory turned hotel is located in the heart of Barcelona, just steps away from the bustling Passeig de Gracia. Inside, you'll find a mix of classic and contemporary design elements, with rooms that are spacious and well-appointed. Each room comes equipped with modern amenities like a flat-screen TV, free Wi-Fi, and a coffee machine.
But it's the hotel's history that truly sets it apart. Originally built in the late 19th century, the building was once home to the Cotton Textile Foundation, an organization dedicated to promoting the Catalan textile industry. Today, the hotel pays homage to this heritage with elegant decor and unique touches like vintage sewing machines in the lobby.
When you're not out exploring the city, the Cotton House offers plenty of ways to unwind. Relax in the cozy library or take a dip in the rooftop pool, which offers stunning views of the surrounding area. There's also a well-equipped fitness center, as well as a spa offering a range of treatments.
If you're planning a trip to Barcelona, make sure to include the Cotton House on your list of potential places to stay. As one of the most unique and luxurious accommodations in the city, it's sure to make your trip all the more memorable.
The Best boutique Hotel in Barcelona: Cotton House
Book your stay in Barcelona with Booking.com
Don't miss out on exclusive behind-the-scenes photos and videos, follow me on Instagram!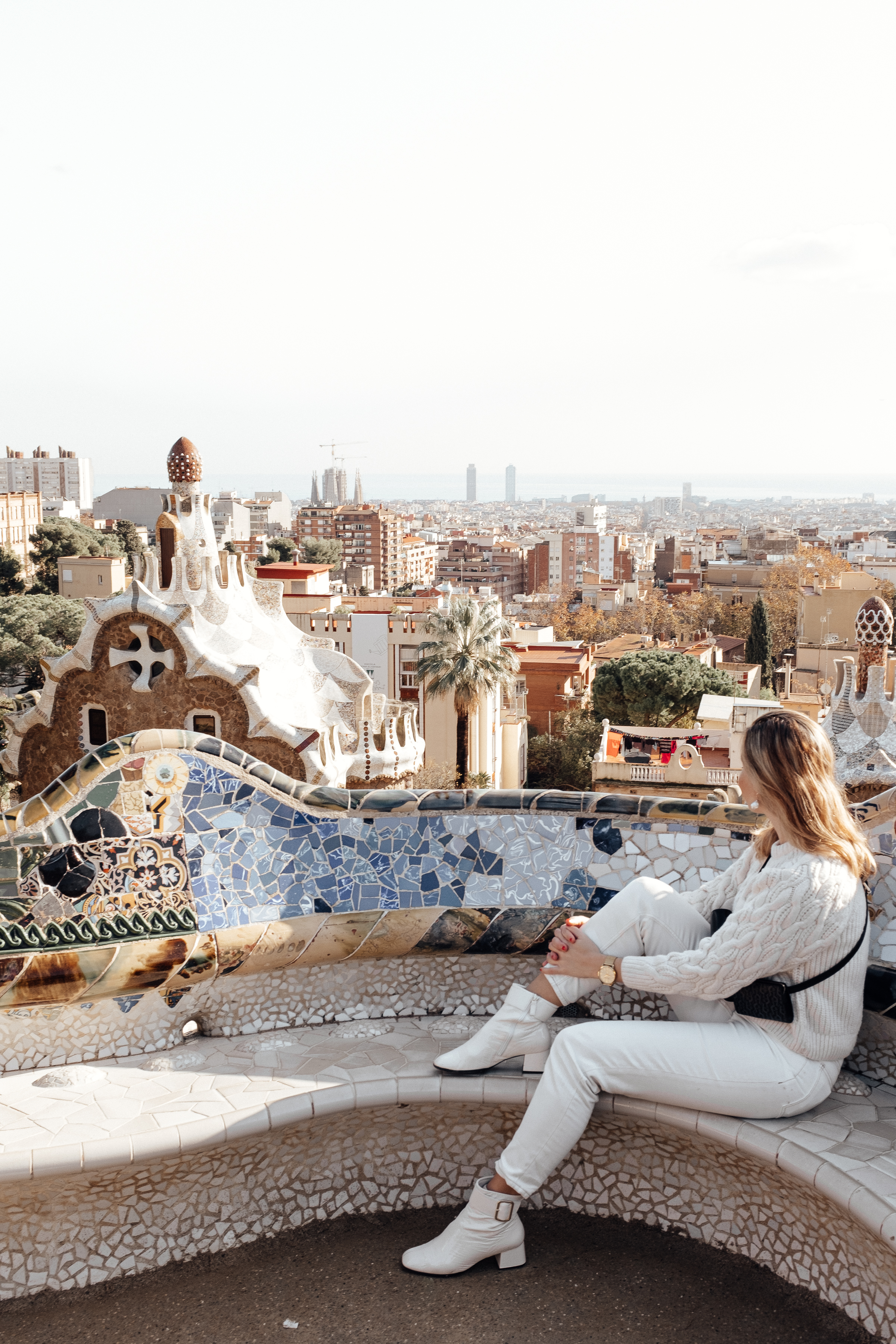 PLAN YOUR BARCELONA TRIP 
A list of places you should include in your Barcelona travel itinerary
Park Güel
Another one of Antoni Gaudi's creations, Park Guell is a public park that features a stunning display of mosaic tiles, twisted stone pillars, and intricate statues. It was designed to be a garden city, with plenty of greenery and picturesque views. Located on Carmel Hill, this is a popular tourist attraction in Barcelona. You can wander around the park and enjoy the vibrant colors of the tiles and mosaics, take pictures of the unusual architecture, or relax and soak in the serene ambiance of the park. Be sure to head up to the top terrace to enjoy panoramic views of the city.
The park is divided into two sections: the Monumental Zone and the Free Zone. The Monumental Zone requires an entrance fee and is the main area with all the beautiful and famous Gaudi features. In the Monumental Zone, you can admire the impressive dragon-like structure and the Hypostyle Room with 86 twisted columns, all covered with multicolored mosaics. You will also find two houses designed by Gaudi that are now converted into museums: Gaudi House Museum and Casa Museu Gaudi.
The Free Zone, as the name suggests, is free to visit and consists of the forested area around the Monumental Zone. The area has plenty of winding paths and walking trails, as well as hidden nooks and crannies where you can relax and enjoy the serene ambiance.
Tip: Park Guell is incredibly popular, and the lines can get very long. If you want to avoid the crowds and enjoy a quieter experience, it is recommended to visit early in the morning or later in the evening.
A visit to Park Guell is a must for all first-time visitors to Barcelona, as the park offers an incredible insight into Gaudi's unique and colorful architecture and creativity. Make sure you wear comfortable shoes as the park has steep inclines and steps to climb. Also, don't forget your camera to capture all the incredible and Instagram-worthy moments.
La Rambla
If you want to experience the heart and soul of Barcelona, look no further than La Rambla. This bustling street runs through the heart of the city and is a hub for shopping, dining, and entertainment.
One of the main draws of La Rambla is the street performers who line the sidewalk, entertaining tourists with their impressive talents. From musicians to living statues, these performers add to the vibrant energy of the street.
La Rambla is also home to some of the city's best outdoor markets, including the Boqueria Market. Here, you can sample some of the freshest seafood, produce, and sweets in all of Barcelona.
At the end of La Rambla, you'll find yourself at the Port of Barcelona, where you can take in stunning views of the Mediterranean Sea. It's the perfect spot for a romantic evening stroll or a morning jog.
While La Rambla can be busy and touristy at times, it's still a must-see for anyone traveling to Barcelona. So put on your walking shoes and get ready to soak up the sights and sounds of this lively street.
Basilica de la Sagrada Familia
One of the most iconic landmarks in Barcelona is the La Sagrada Familia, a basilica designed by the famous architect Antoni Gaudi. Its construction began in 1882 and it still remains unfinished. However, this doesn't stop thousands of tourists from visiting it each year. The basilica is a masterpiece of modernist architecture, and the sheer scale and grandeur of the building will leave you in awe.
As a Barcelona travel guide, we recommend visiting the La Sagrada Familia early in the morning or late in the afternoon to avoid crowds. You can purchase your tickets in advance online to skip the line and save time. Once inside, take your time to explore the intricate details of the basilica. Look up to admire the colourful stained glass windows, and take a walk around the interior to appreciate the beauty of its unique design.
La Sagrada Familia is undoubtedly a must-see sight on any Barcelona travel itinerary. Whether you are an architecture enthusiast or simply a curious traveller, you won't regret visiting this stunning attraction.
Picasso museum
No Barcelona travel guide would be complete without mentioning the Museu Picasso. This museum houses an extensive collection of artwork by Pablo Picasso, one of the most famous artists of the 20th century. The museum is located in the El Born neighbourhood, a picturesque area filled with narrow streets, cafes, and boutiques.
The Museu Picasso contains over 4,000 works of art, ranging from sketches and drawings to sculptures and paintings. Visitors can see how Picasso's style evolved over time, from his early days as a student to his later, more experimental works. One of the highlights of the museum is the series of Las Meninas paintings, which are based on a famous work by Diego Velazquez.
If you're a fan of art or history, the Museu Picasso is definitely worth a visit during your Barcelona travel itinerary. Be sure to check the museum's hours of operation, as they may vary depending on the time of year. You may also want to book your tickets in advance to avoid waiting in line. And while you're in the El Born neighbourhood, be sure to check out some of the local bars and restaurants for a taste of Barcelona's vibrant food and drink scene.
If you love travelling, make sure to follow me on Instagram for more.
Book your stay in Barcelona with Booking.com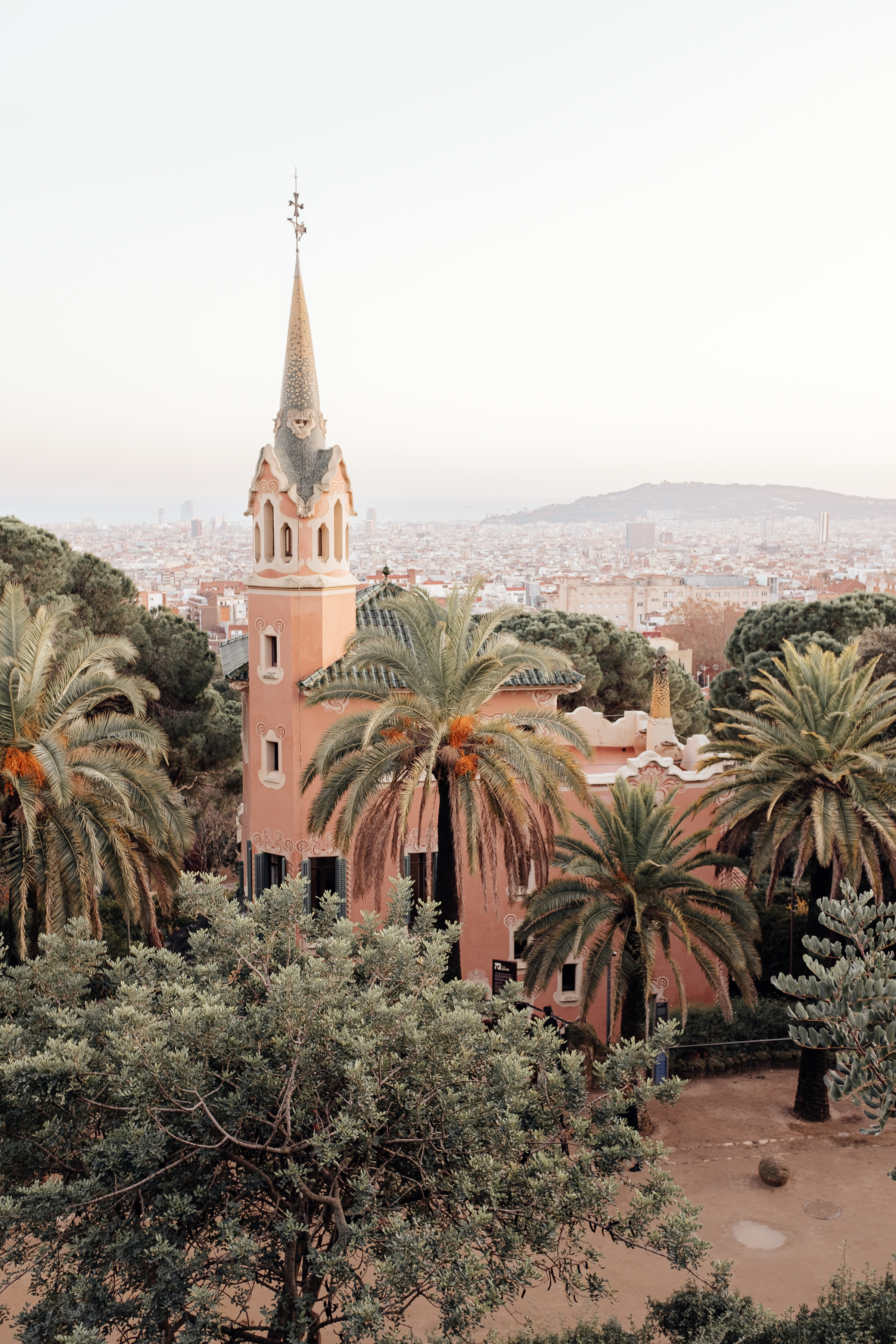 3 things I enjoyed most in Barcelona
1.The boating lake at Park de la ciutadella (Ciutadella Park)
2.This cute Italian restaurant called Meneghina
3.The 30 minutes tuk tuk ride that took us from the old historical centre, through the seaside neighborhood of La Barceloneta, to our hotel.
Join my Instagram community and stay updated on my latest posts by following me!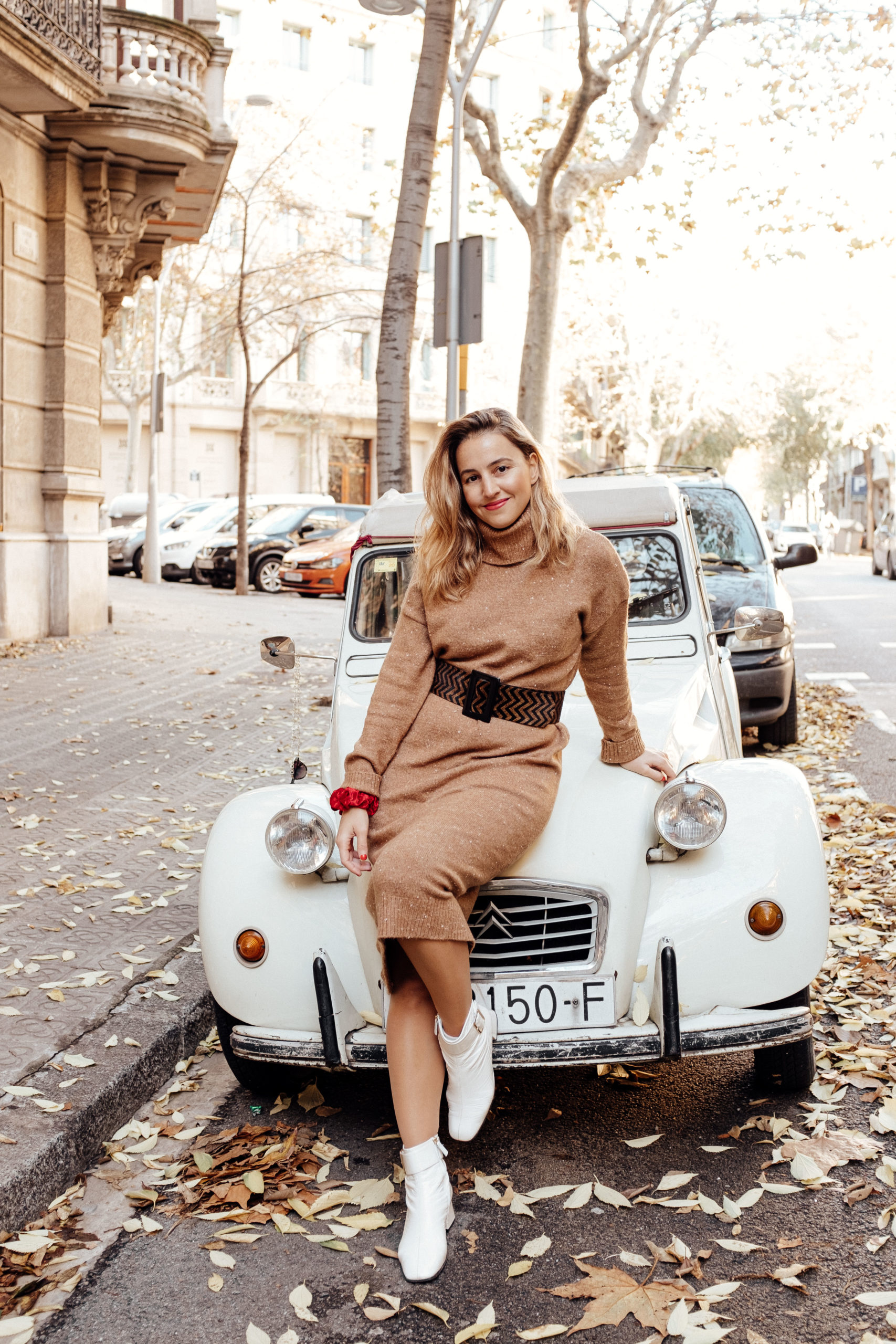 On a more personal note…
Barcelona Travel
As I grow older, I increasingly value the significance of privacy and exclusivity in my life. This sentiment extends to my travel preferences, where I find myself drawn to destinations during their off-season. Rather than seeking crowded places, I prioritise the opportunity to explore serene and peaceful settings that offer a more personal and intimate experience.
As I delve deeper into my passion for photography, I've come to realize my preference for capturing moments in less crowded settings. Although I appreciate the allure of bustling places, such as Park Güell, when it comes to photography, it can be quite challenging and overwhelming. While I acknowledge the beauty of such locations, the difficulties I encountered while trying to capture the perfect shot served as a valuable lesson in the importance of finding quieter, more serene settings that allow for a smoother and more focused photography experience.
I have come to realise that the most delightful moments often arise unexpectedly. While the iconic Sagrada Familia was certainly part of our itinerary, it was the charming cafe we stumbled upon by chance that truly captured my heart. Rather than solely chasing after famous landmarks and wrestling with the challenges of photographing them, I've come to appreciate the authenticity and genuine experiences that unfold naturally. These are the moments that truly resonate with me and hold a special place in my memory.
Don't forget to follow me on Instagram for daily inspiration and motivation!
Book your stay in Barcelona with Booking.com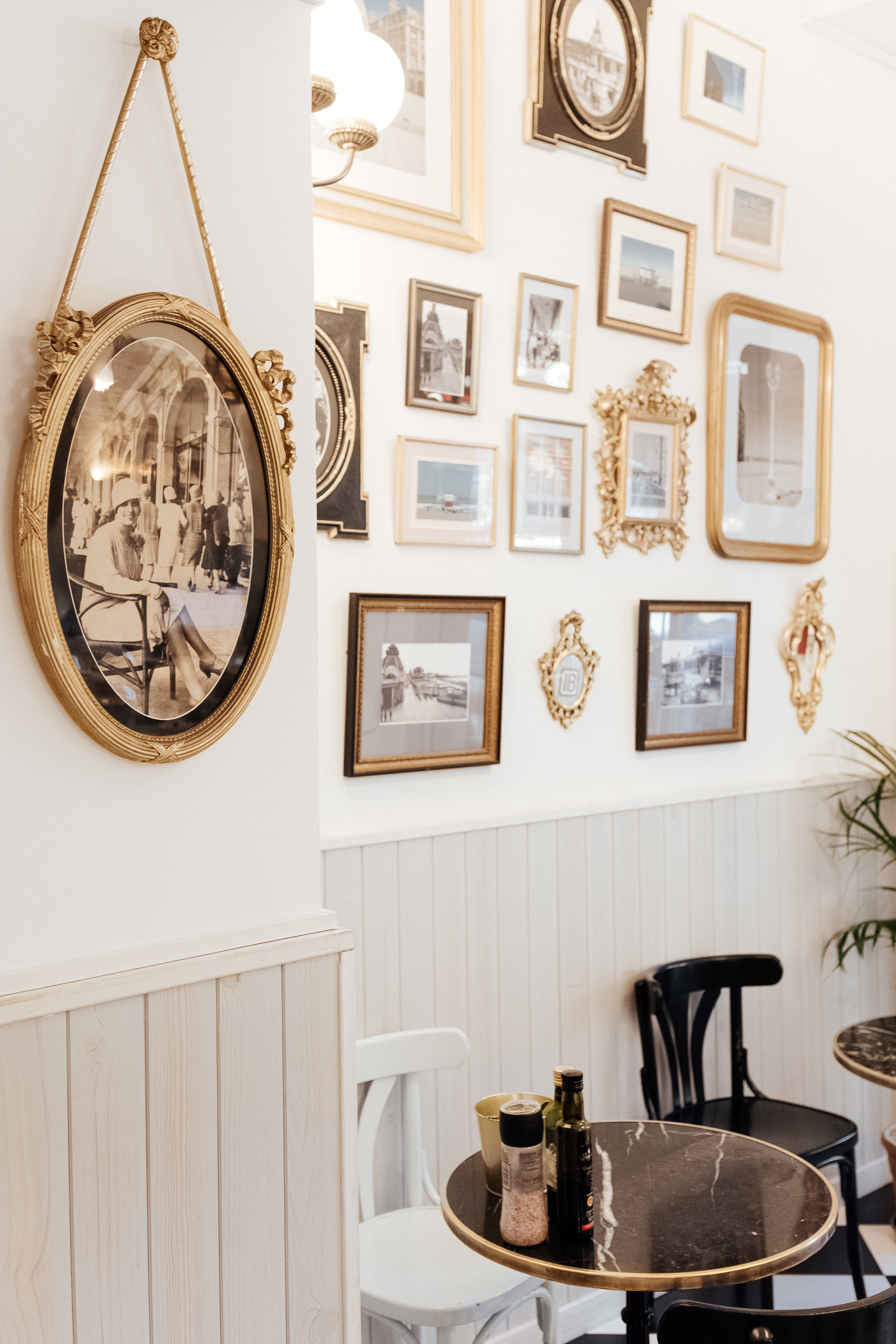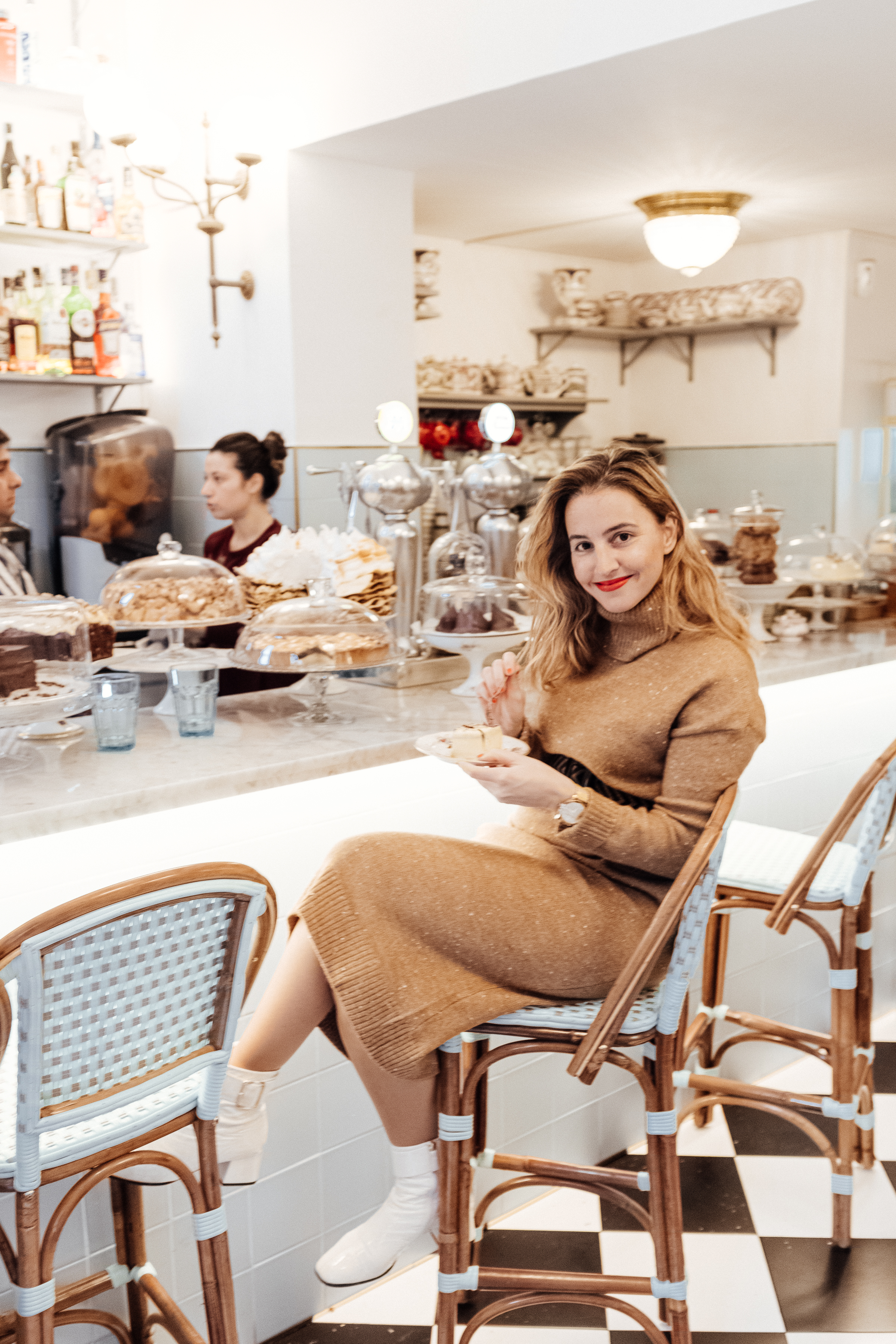 SUPPORT MY WORK!
If you enjoy my content and you'd like to support this channel, so that I will be able to continue offering you that kind of content for free, please consider using my AFFILIATE LINK on Booking. When you make a booking with BOOKING.COM using my link, I earn a small commission at NO additional cost to you.
Alternatively, if you enjoy my travel stories, tips and photography, you can say Thank you by offering me a 'virtual' coffee here.
In case you'd like to book me as your photographer in Vienna, you can find more info here. Please have a look at my portfolio, if you'd like to know more about my photography work.
Thank you from the bottom of my heart for using my affiliate link!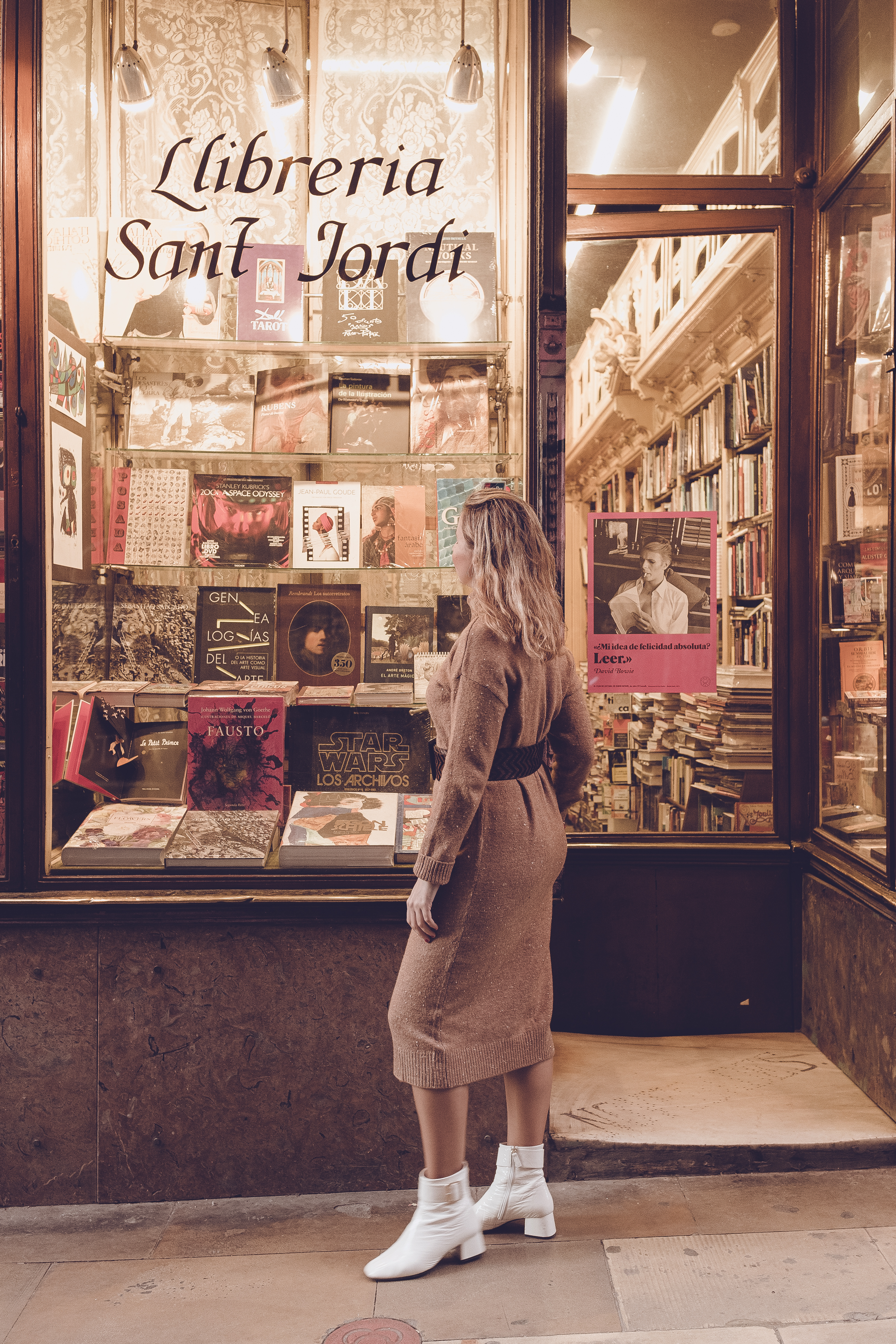 Please take a moment to share this blog post with your friends and family on your Facebook profile. They might also be looking for inspiring travel stories and exceptional travel photography. Sharing is caring.
Disclaimer: This blog post is NOT sponsored. It contains affiliate links. I get a commission if you make a purchase through the links which comes at no cost to you. Thank you from the bottom of my heart for using my links. All photos are taken and edited by me.
WHERE TO NEXT? Discover more of my guides!
Book your stay in Barcelona with Booking.com
Follow me on Instagram for more
Hydra island: 10 must do activities
Where to stay in Patmos island
♥