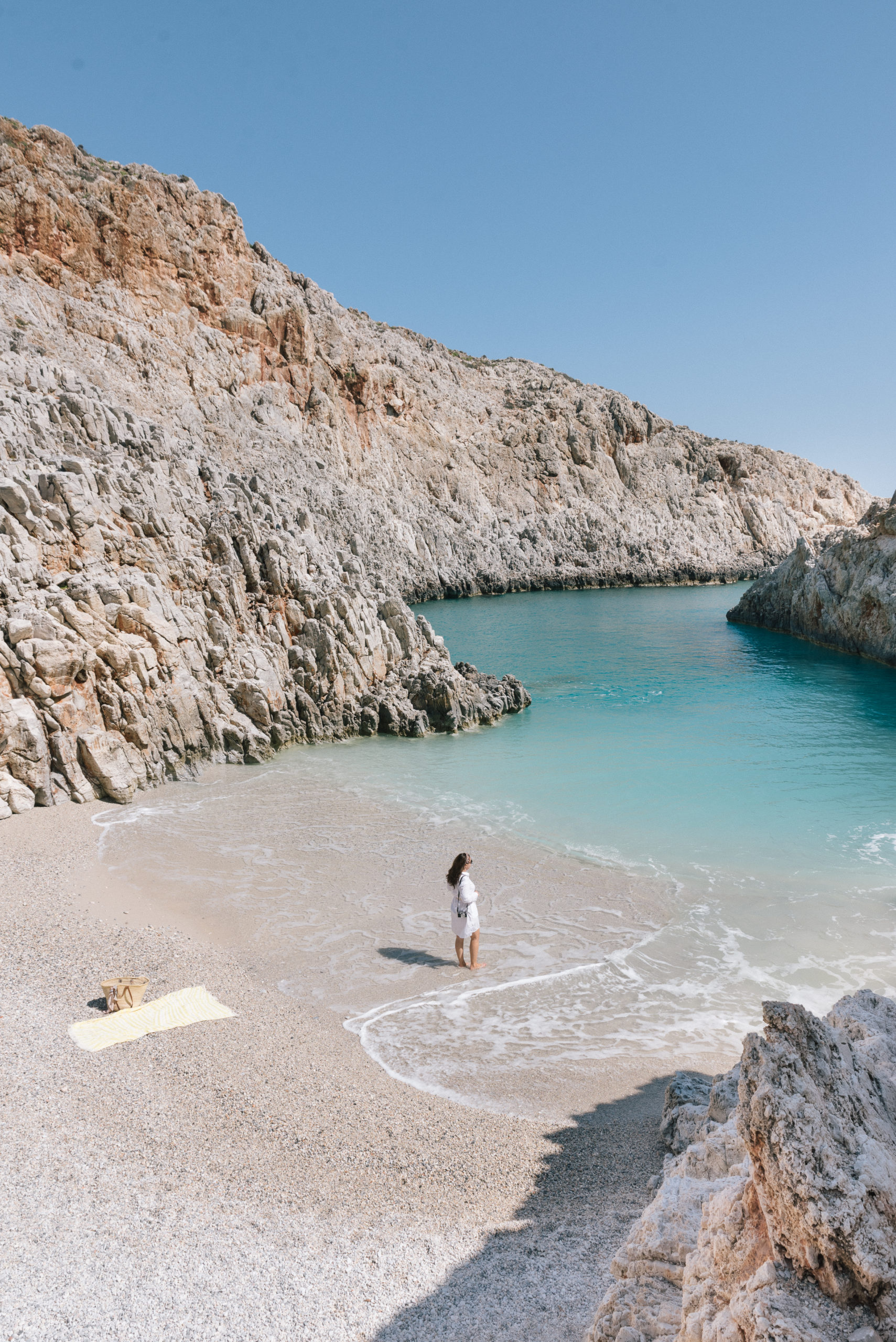 Exploring the Hidden Gem of Crete Island: Seitan Limania Beach
Crete, the enchanting Greek island known for its rich history, beautiful landscapes, and pristine beaches. Among the many treasures that Crete offers, there lies a hidden gem waiting to be discovered – Seitan Limania Beach.
In this blog post, I will take you on a virtual journey to explore the breathtaking beauty of Seitan Limania Beach, revealing why it is a must-visit destination for nature lovers and adventure seekers alike.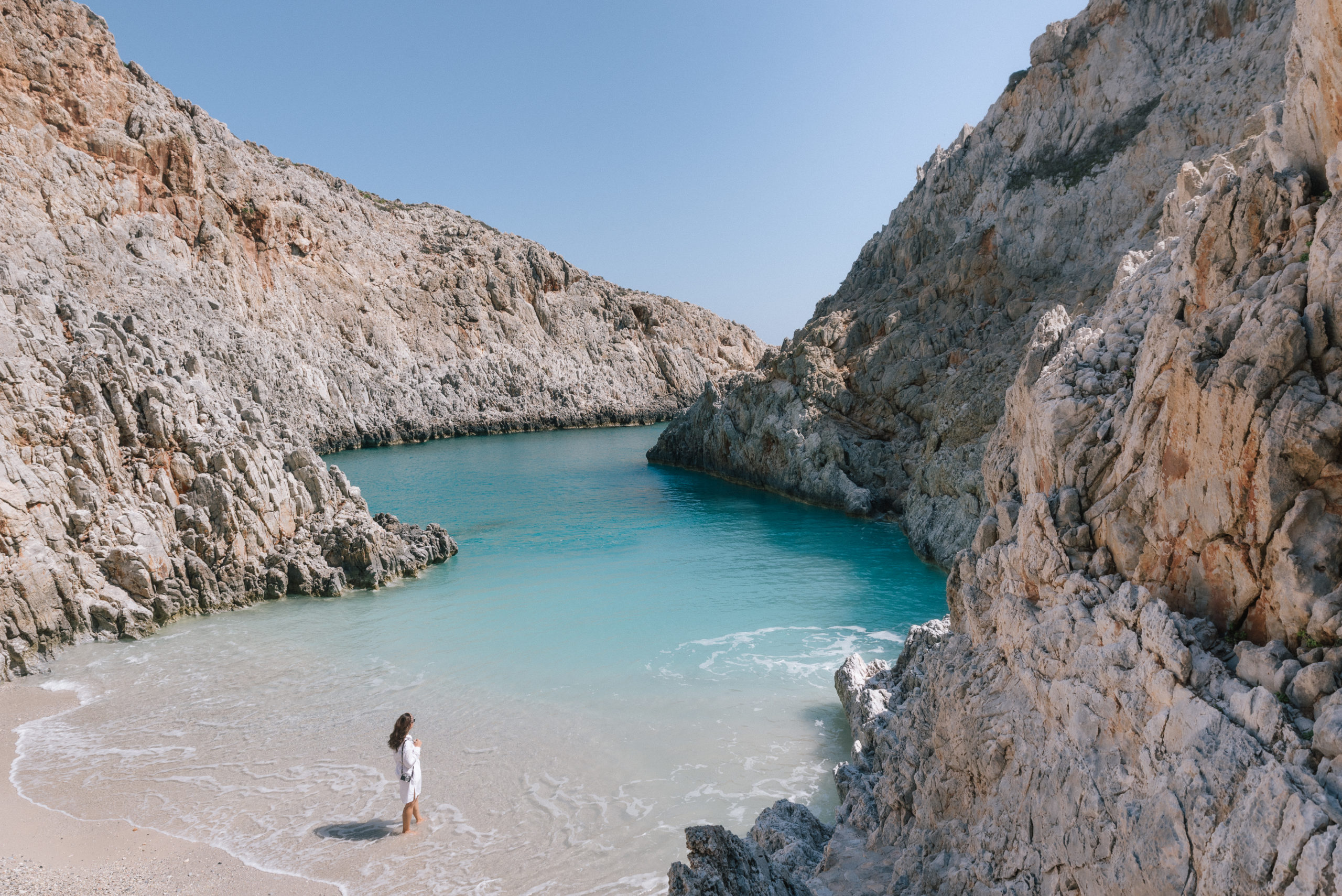 SEITAN LIMANIA BEACH
One April day, I had it all for myself! What a blessing to have one of the most beautiful beaches in the world just for your self, right?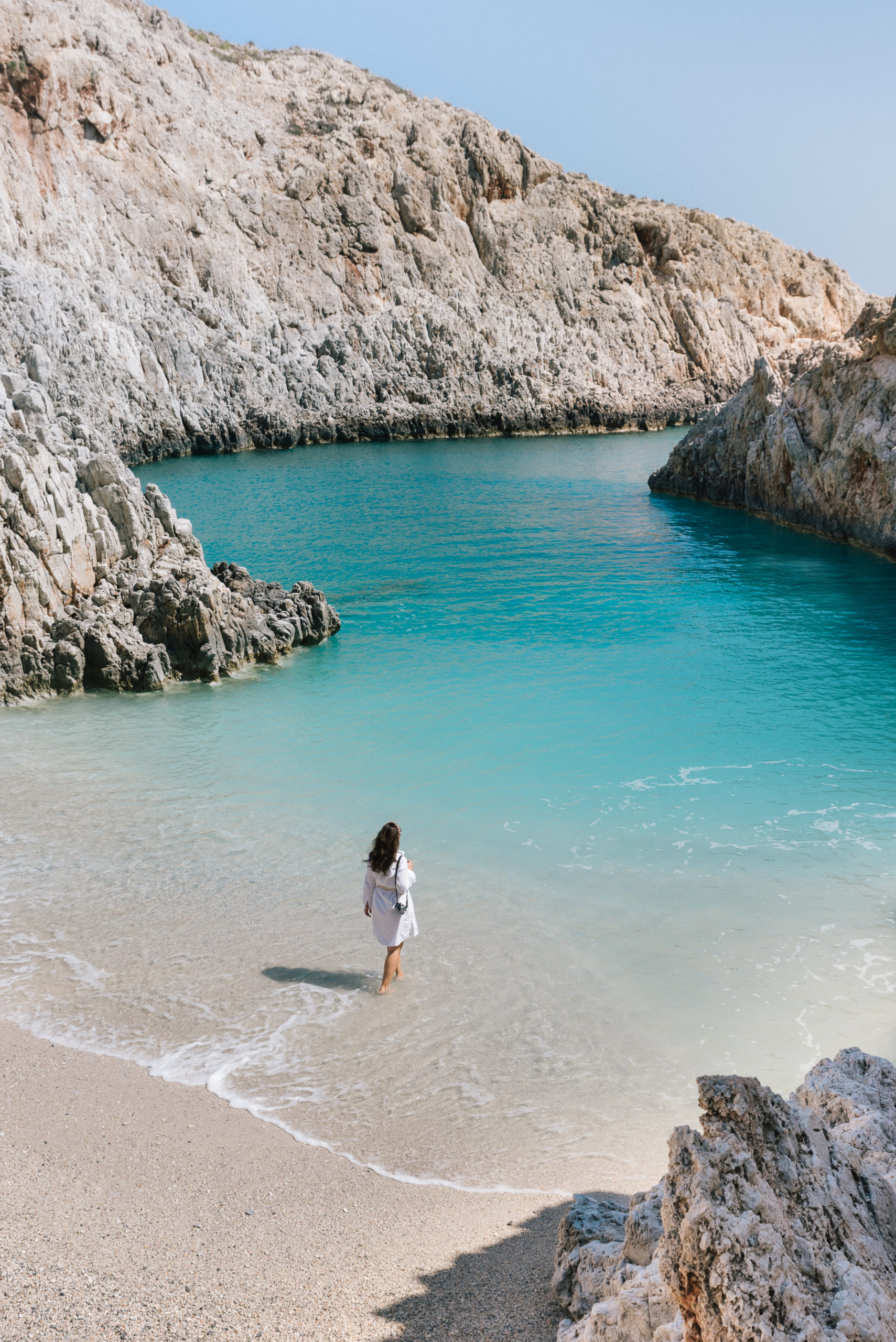 I have participated to many press trips that brought me to Crete island and guess what!! No one of them had Seitan Limania beach on the plan with the places to visit…There might be a reason for this though…getting down to the beach can be tricky, and the same goes for the way back…
Follow me on Instagram for more great content like this!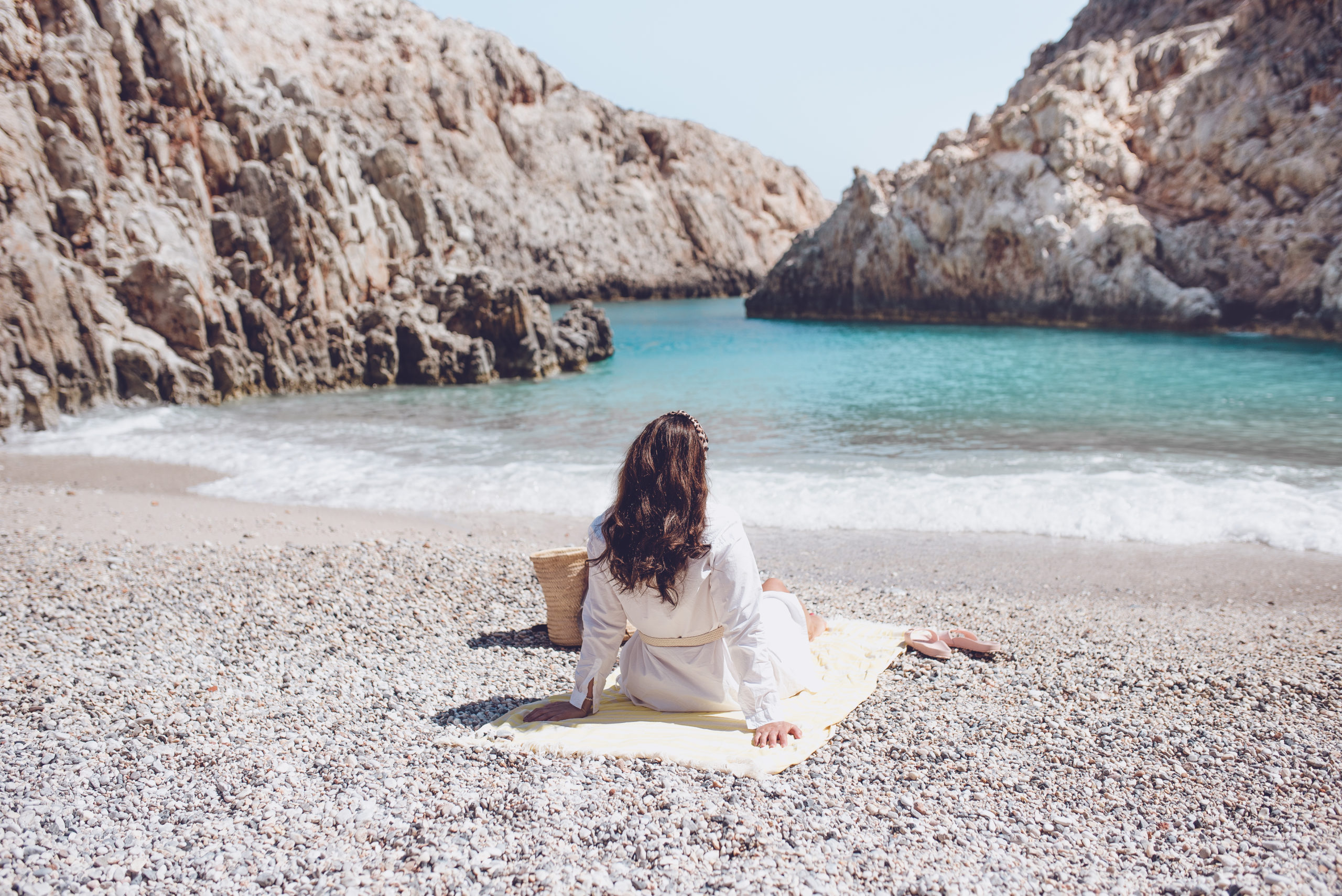 How did I get to Seitan Limania beach
Two friends from Athens came to Crete island, Stefano and Dimitris, rented a car and we drove to the beach altogether. Seitan was our first place to visit on the list of one week's road trip. For me it was also the highlight of the road trip!
Stay connected with me and my adventures by following me on Instagram!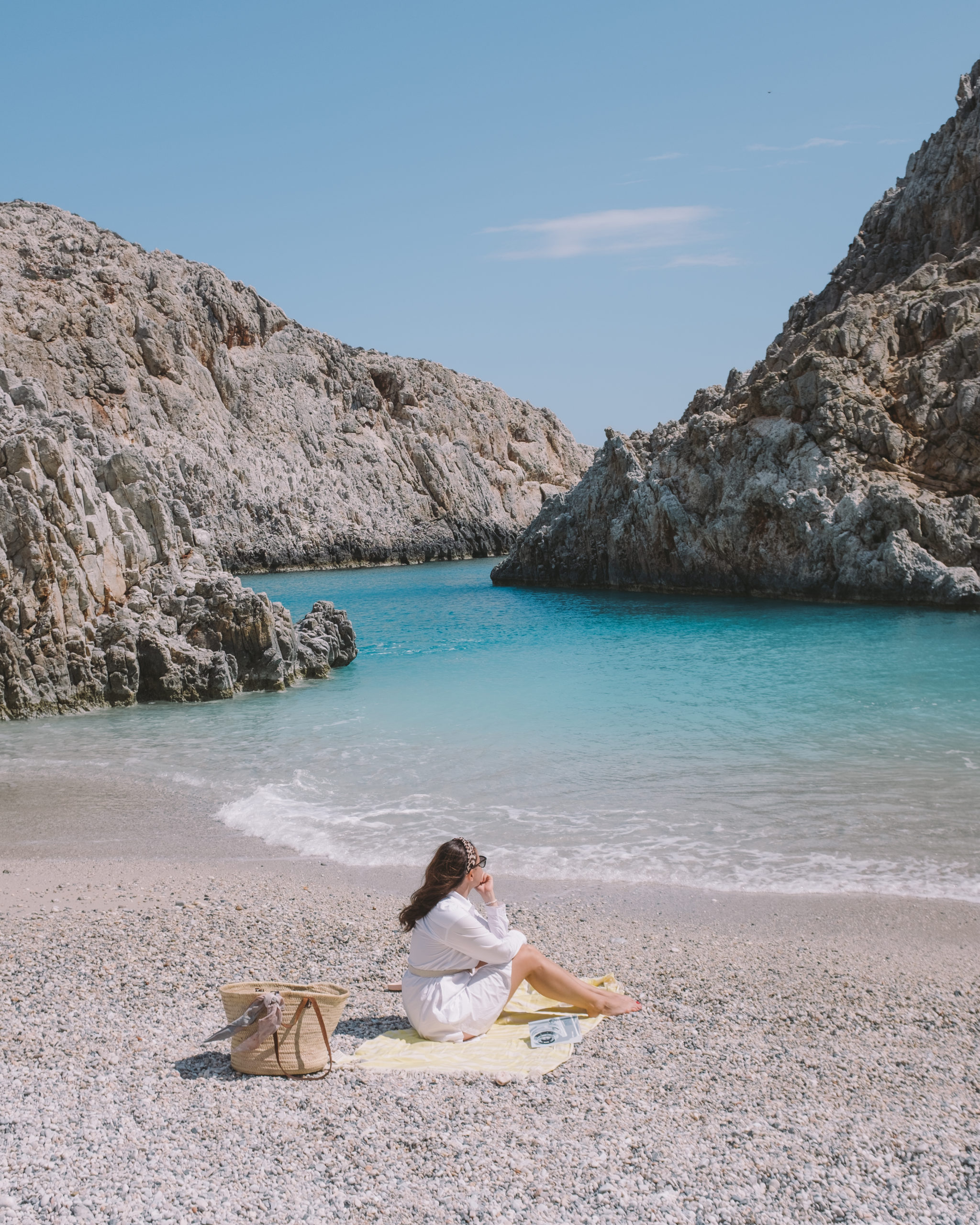 My 6 top tips for visiting Crete's most beautiful beach
The beach is less crowded during weekdays, making it the perfect time for a tranquil visit.
Visit the beach in April, early May, or end of September, so that you can also have it all for yourself!
As there are no amenities available, be sure to bring all necessary supplies, including food, water, and sunscreen.
Wear appropriate footwear for the hike, as the terrain can be uneven and rocky. Bring hiking shoes with you, along with a pair of beach sandals.
Practice responsible tourism by carrying any trash back with you and respecting the natural surroundings.
Be extra careful cause the mountain path is quite steep.
Don't miss out on exclusive behind-the-scenes photos and videos, follow me on Instagram!
SUPPORT MY WORK!
If you have found this article useful and if you enjoy my content and you'd like to support this channel, so that I will be able to continue offering you that kind of content for free, please consider using my AFFILIATE LINK on Booking. When you make a booking with BOOKING.COM using my link, I earn a small commission at NO additional cost to you. Thank you from the bottom of my heart for using my affiliate link!
Alternatively, if you enjoy my travel stories, tips and photography, you can say Thank you by offering me a 'virtual' coffee here.
In case you'd like to book me as your photographer in Vienna, you can find more info here. Please have a look at my portfolio, if you'd like to know more about my photography work.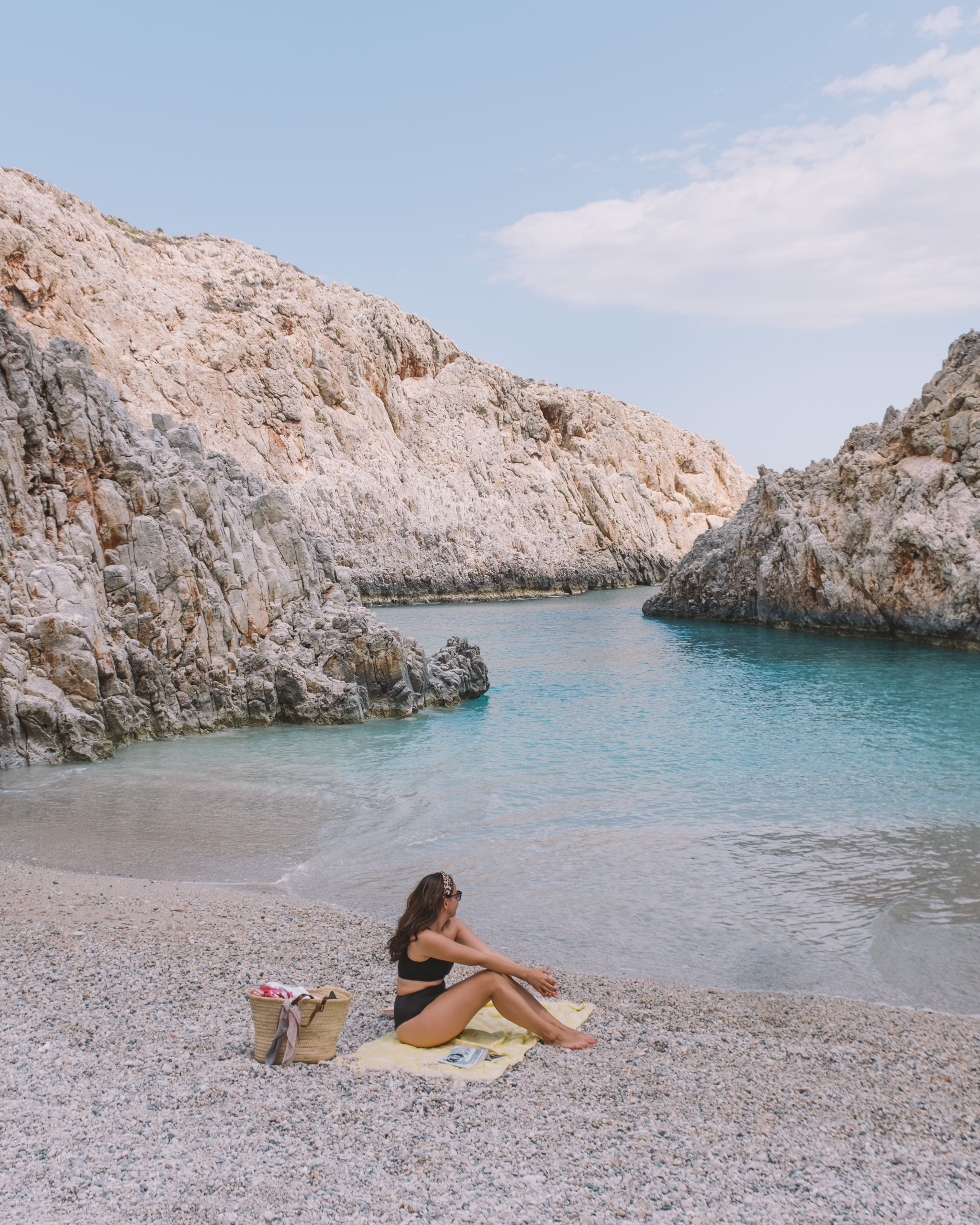 If you're seeking a slice of paradise tucked away on the beautiful island of Crete, Seitan Limania Beach is waiting to welcome you with its untouched beauty and tranquility. From its stunning cliffs to its crystal-clear waters, this hidden gem promises an unforgettable experience for those willing to venture off the beaten path. Embrace the adventure, immerse yourself in nature, and create cherished memories that will last a lifetime.
Please take a moment to share this blog post with your friends and family on your Facebook profile. They might also be looking for inspiring travel stories and exceptional travel photography. Sharing is caring.
WHERE TO NEXT? Discover more of my Travel Guides!
The Best Restaurants in Chania
Hydra island: 10 must do activities
Where to stay in Patmos island
The Ultimate Karpathos Travel Guide
Follow me on Instagram for more
♥