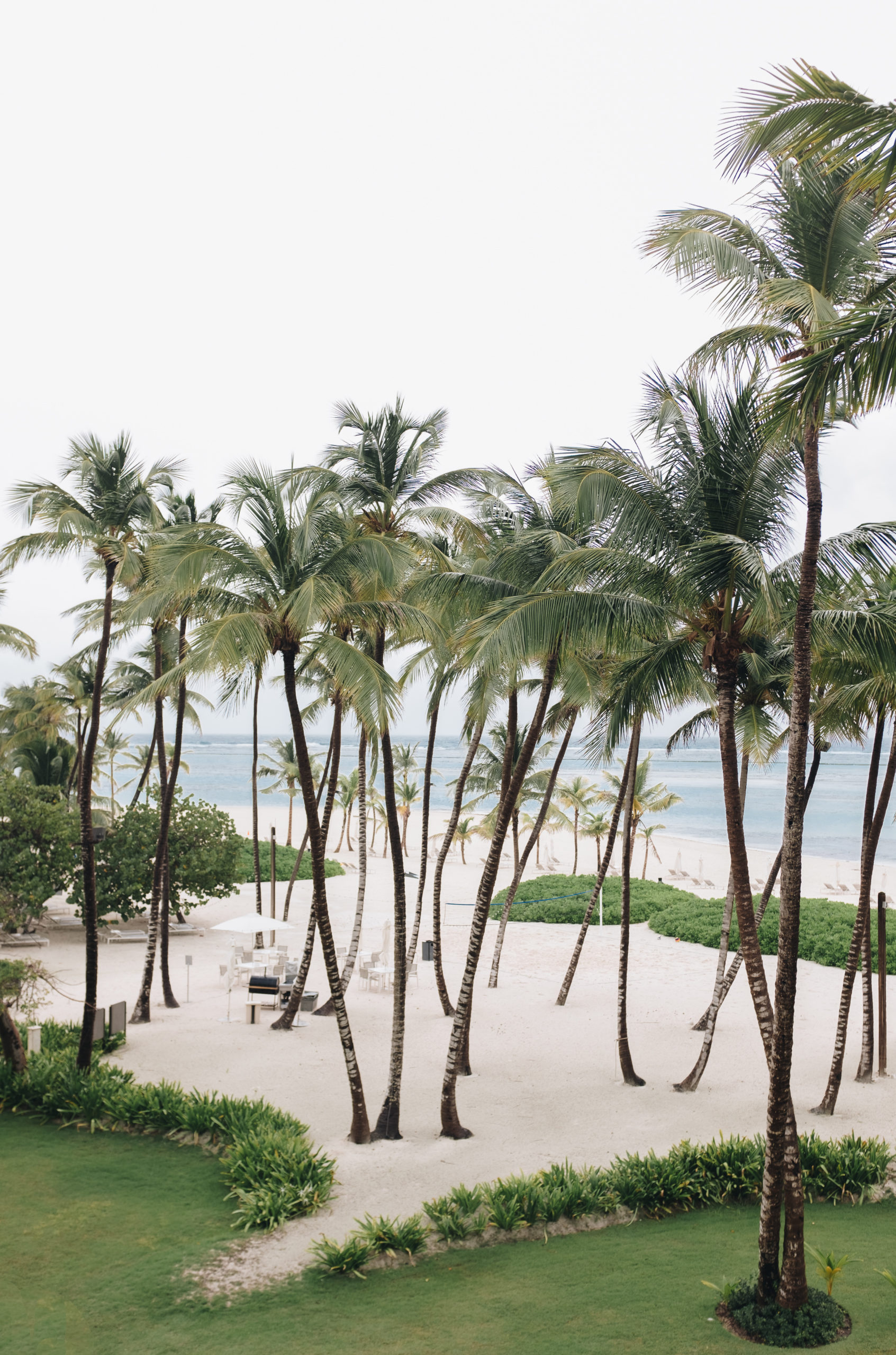 The list of negative news lately felt like having no end…
If you follow my personal project TVG for a long time, I guess you know already. My work is all about celebrating life, the beauty of life, beautiful places in the world…
Let me explain my thoughts a little bit more…
When I came back to Vienna on September, I convinced myself that the Greek island hopping was the last trip for this year… until an invitation to visit Dominican Republic landed in my inbox. But how was that even possible during a Lockdown"?   
Days passed by… Noble kommunikation checked all the parameters carefully to find out whether a trip like this is allowed to happen and get informed about all the rules we have to abide by (Covid19 tests on the airports, social distancing etc).
Take the plunge into the adventure
After spending the first twenty days of November in between the four walls of my shoe box (this is how I like to call my little flat in Vienna), I decided to take the plunge into the adventure of discovery and hopped on that plane for the Dominican Republic on the 21st of November.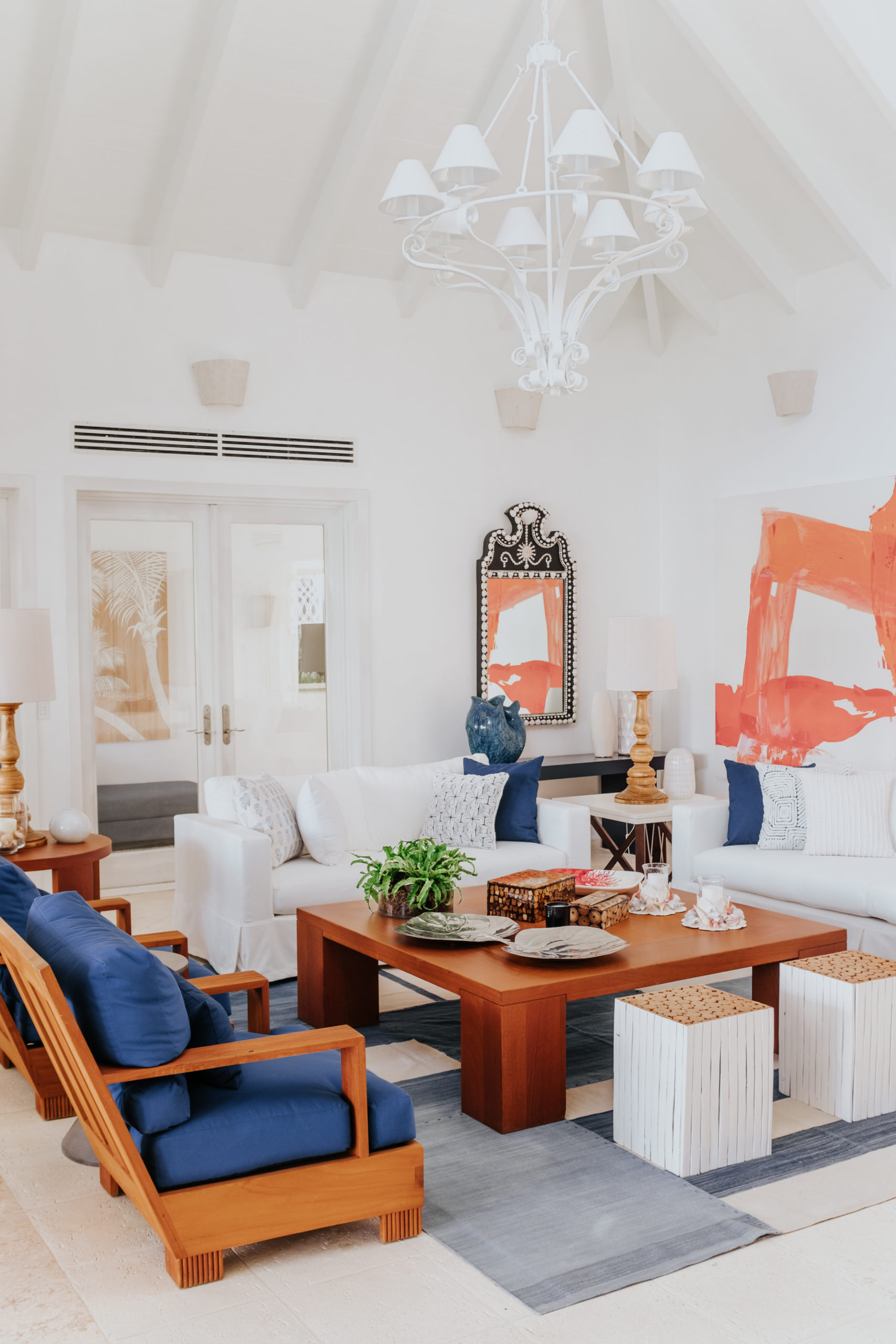 It felt quite strange to be in the Caribbean while Austria was going through a second lockdown. I guess it also looked a little bit weird to post beach photos at the end of November. I am fully aware of it.
But on the other hand, I couldn't say no to such an invitation.
Who could have said no?
I was so excited to escape for a while, visit a place I've never been before, go back to the beach, see the ocean, stare at palm trees, drink coconut water, finally start taking some pictures again and the most important of all, feel alive again…
Without further ado, below you will find my tips on:
and my list with the Top 10 things to do in Punta Cana.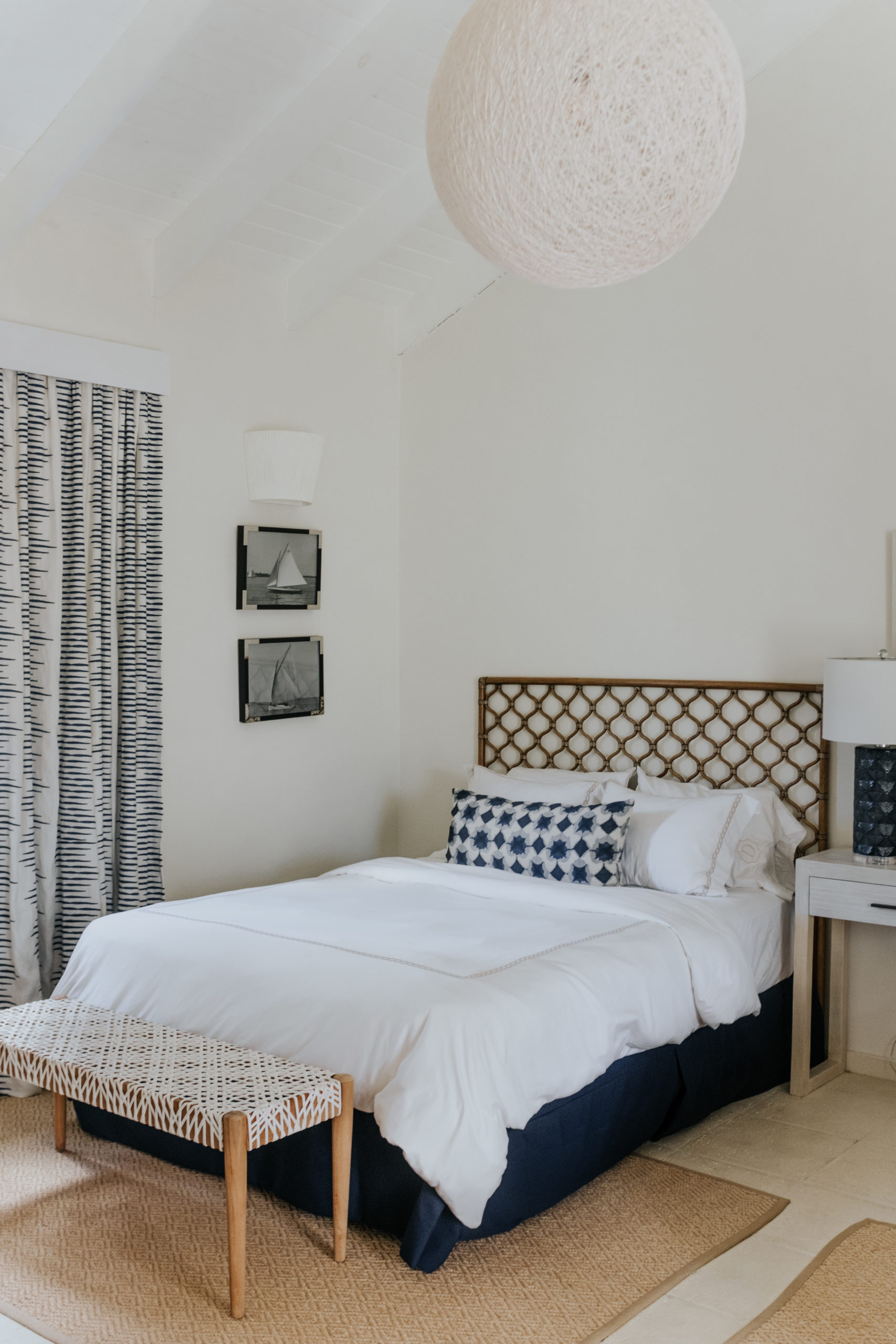 Where to stay
There are plenty of beautiful hotels in the area of Punta Cana and La Romana. The decision is yours to make.
These are my suggestions:
Hotel Westin Punta Cana Resort & Club, Tortuga Bay Resort & Club, Hotel Majestic Mirage Punta Cana, Hotel Palladium TRS Turquesa Punta Cana, Sanctuary Cap Cana, Casa de Campo Resort & Villas.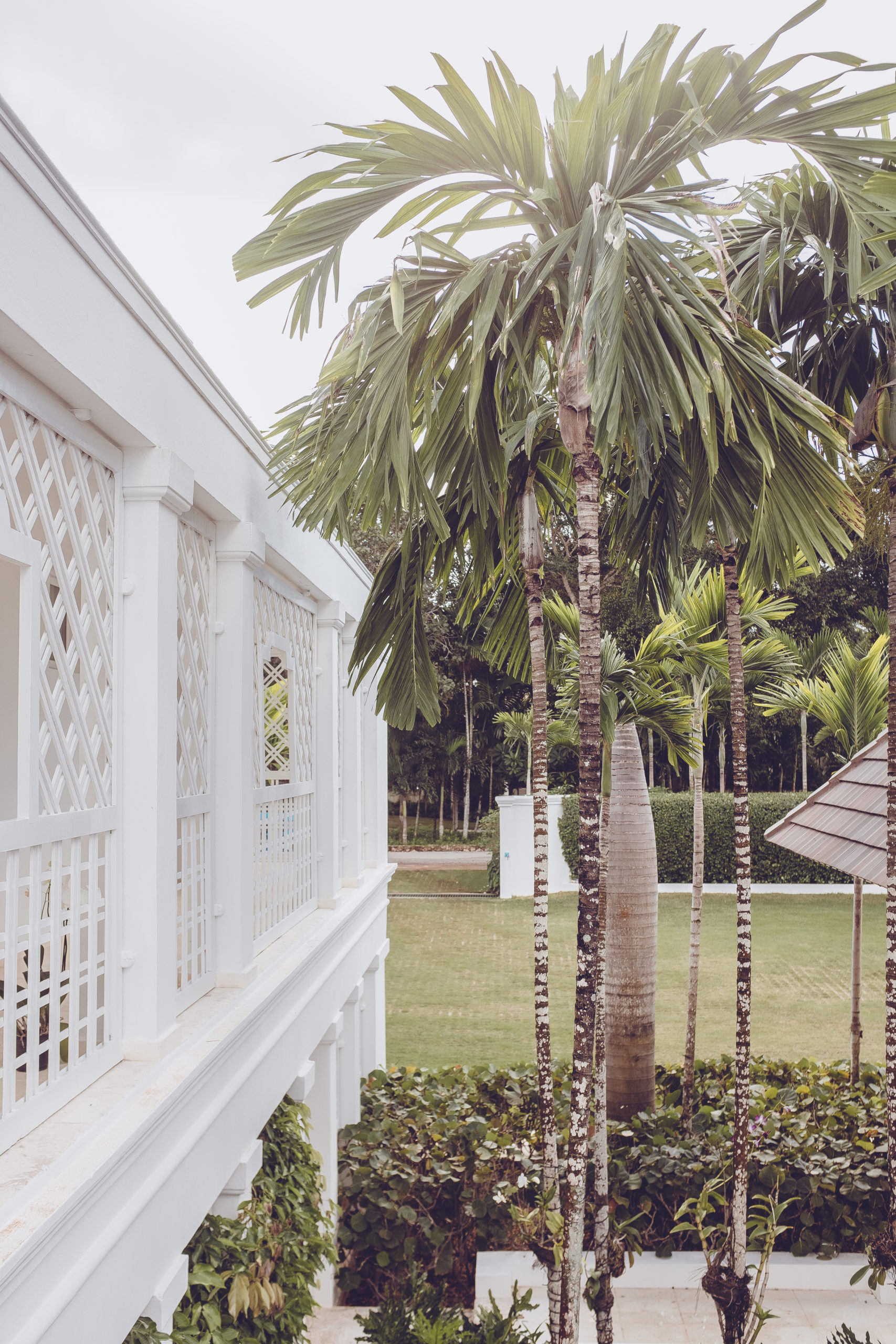 SUPPORT MY WORK!
If you enjoy my content and you'd like to support this channel, so that I will be able to continue offering you that kind of content, please consider using the below AFFILIATE LINKS (Booking & Amazon).
If you make a booking with BOOKING.COM with my link or a purchase on AMAZON.COM with my link, I earn a small commission at NO additional cost to you.
Thank you from the bottom of my heart for using my affiliate links! Helps a lot!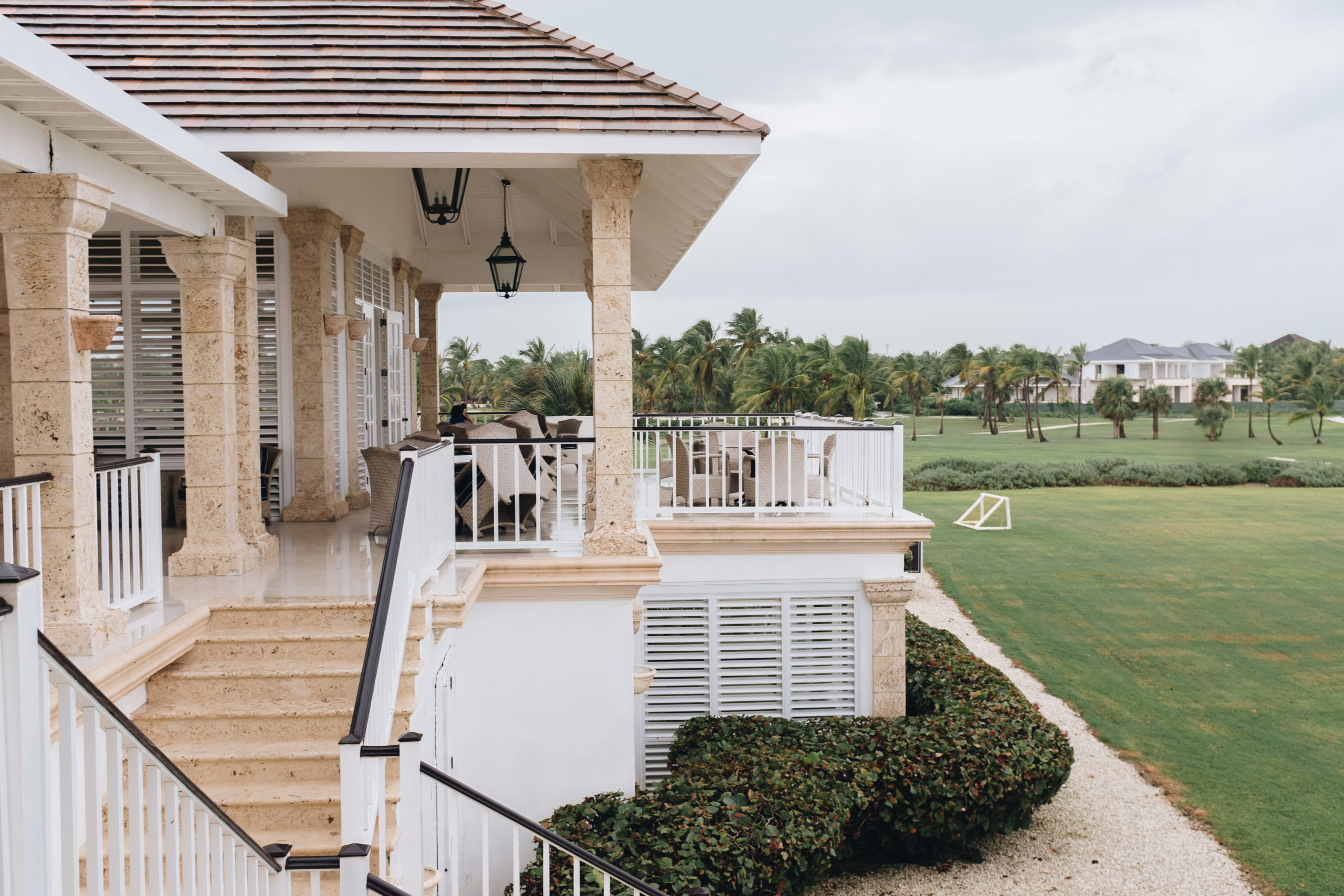 Top 10 things to do in Punta Cana
1.Check out the the perfect Zen ambiance of the Six Senses Spa in Punta Cana and indulge yourself with a single signature massage or hot stone therapy that rejuvenate mind and body. 
2. Dine at La Yola restaurant which is modeled after a fisherman's boat and perched right on the sea.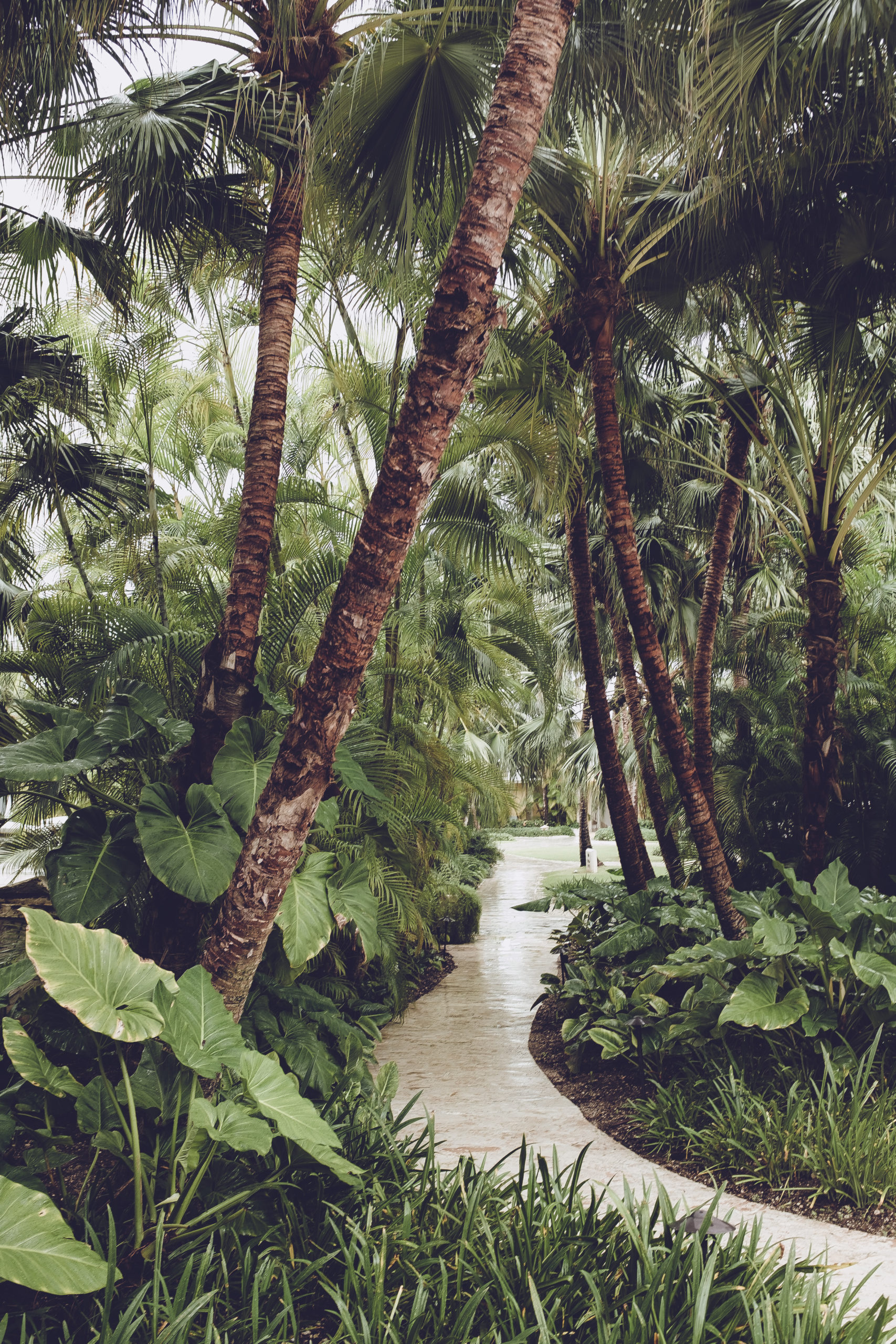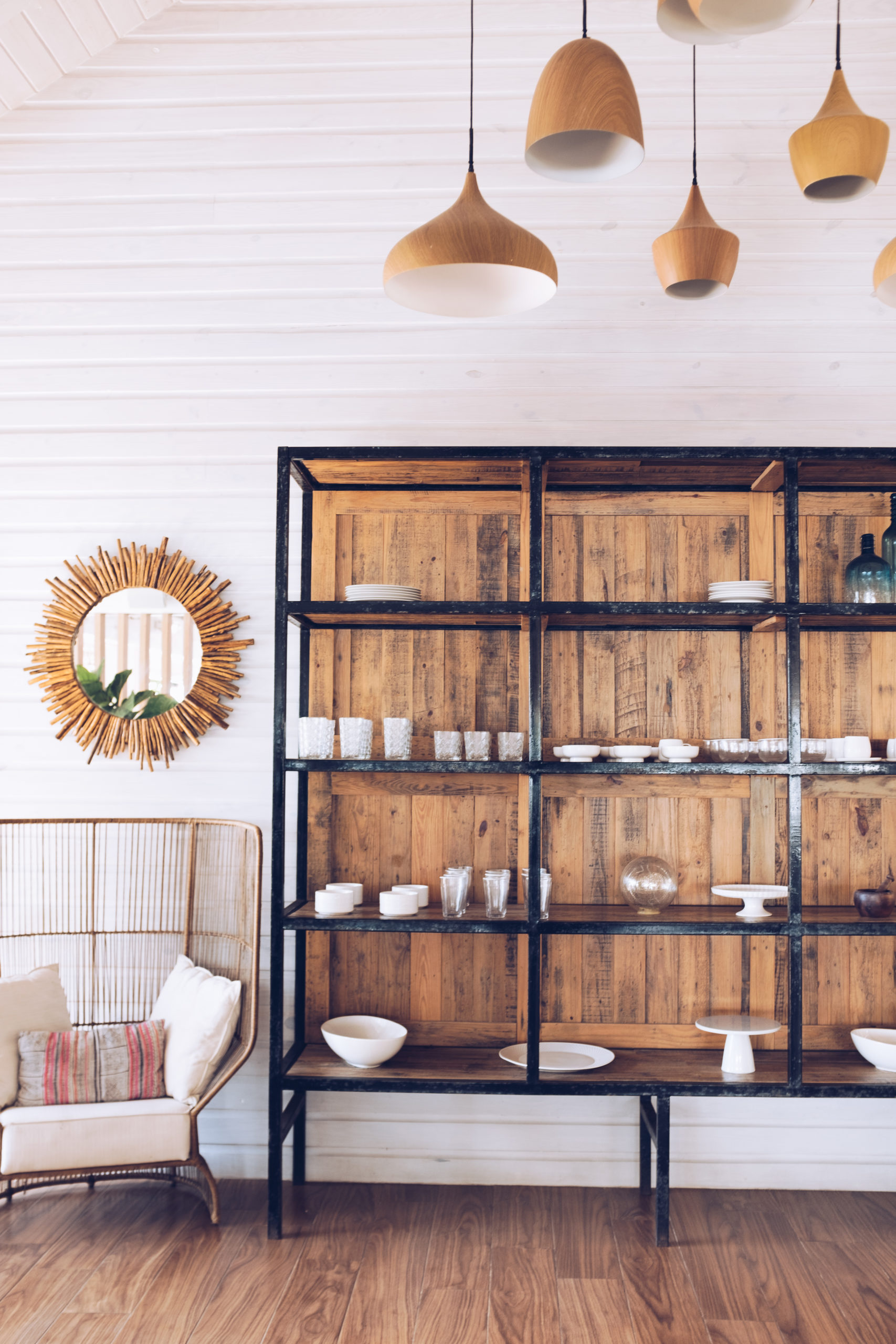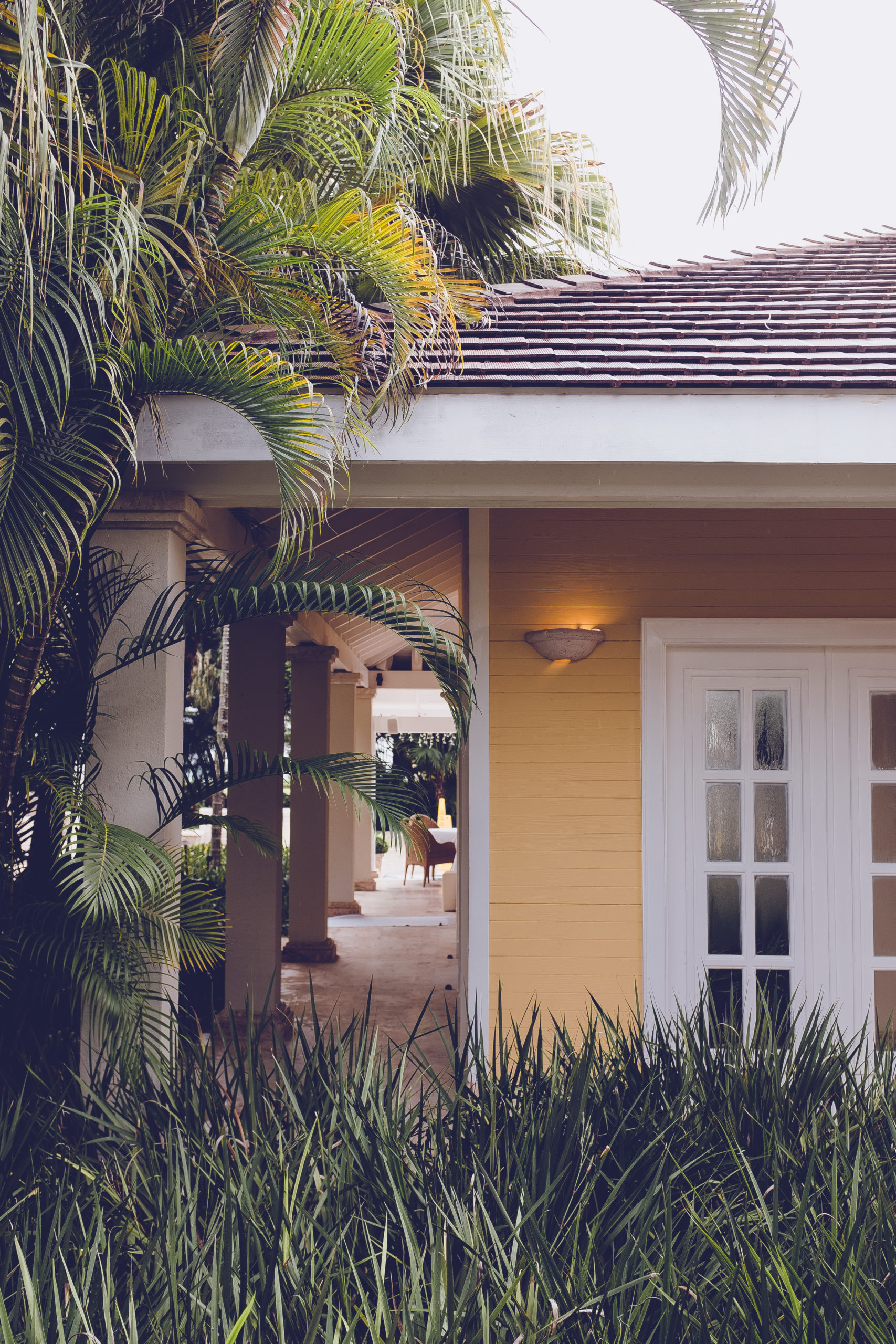 3. Visit the Ojos Indígenas Ecological Park and Reserve and swim in the turquoise and emerald fresh waters of one of the twelve lagoons (photo below).
Book your stay in Dominican Republic with Booking.com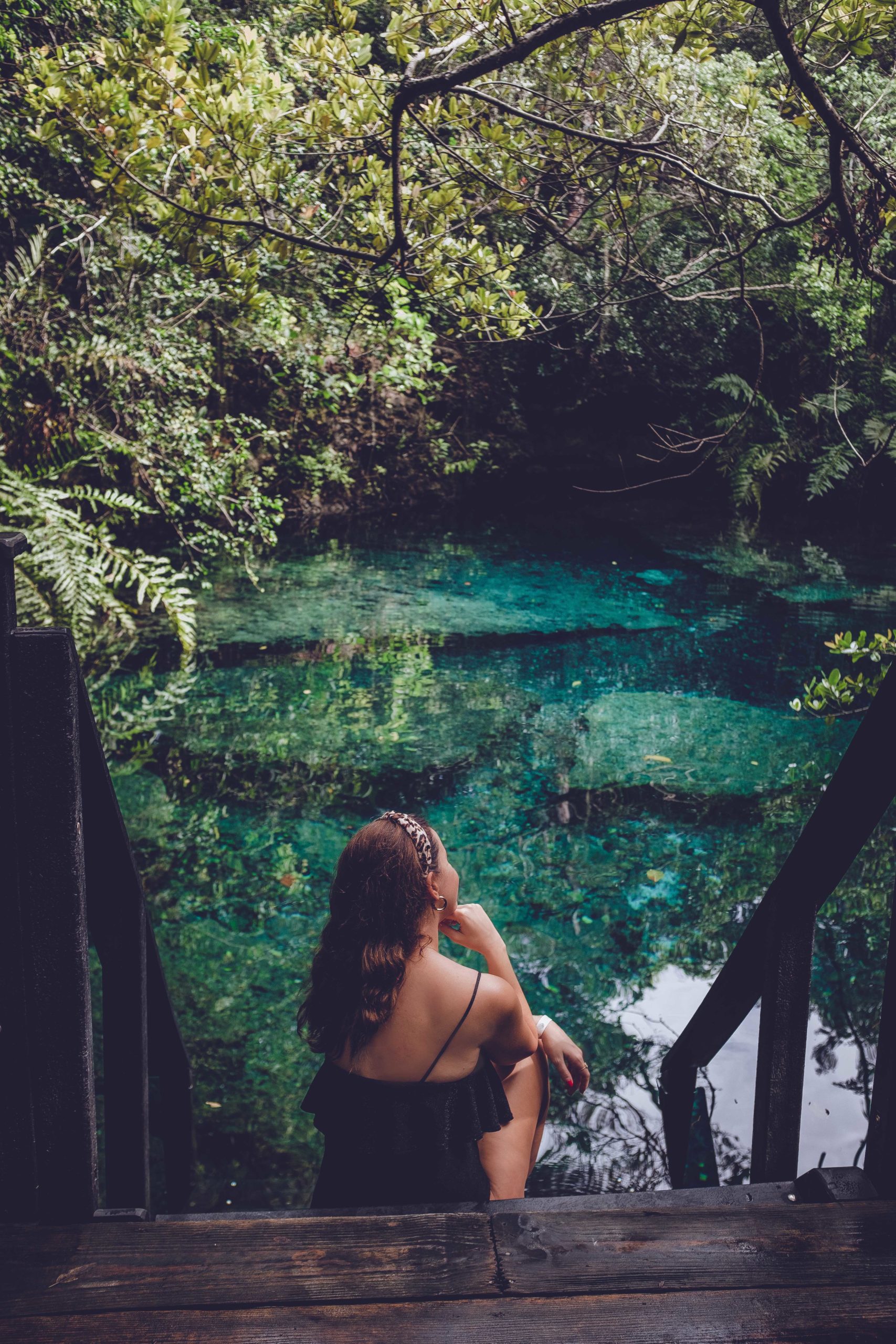 4. Swim in a cavernous lake, known as Hoyo azul lake, which is located in the Scape Park (photo below).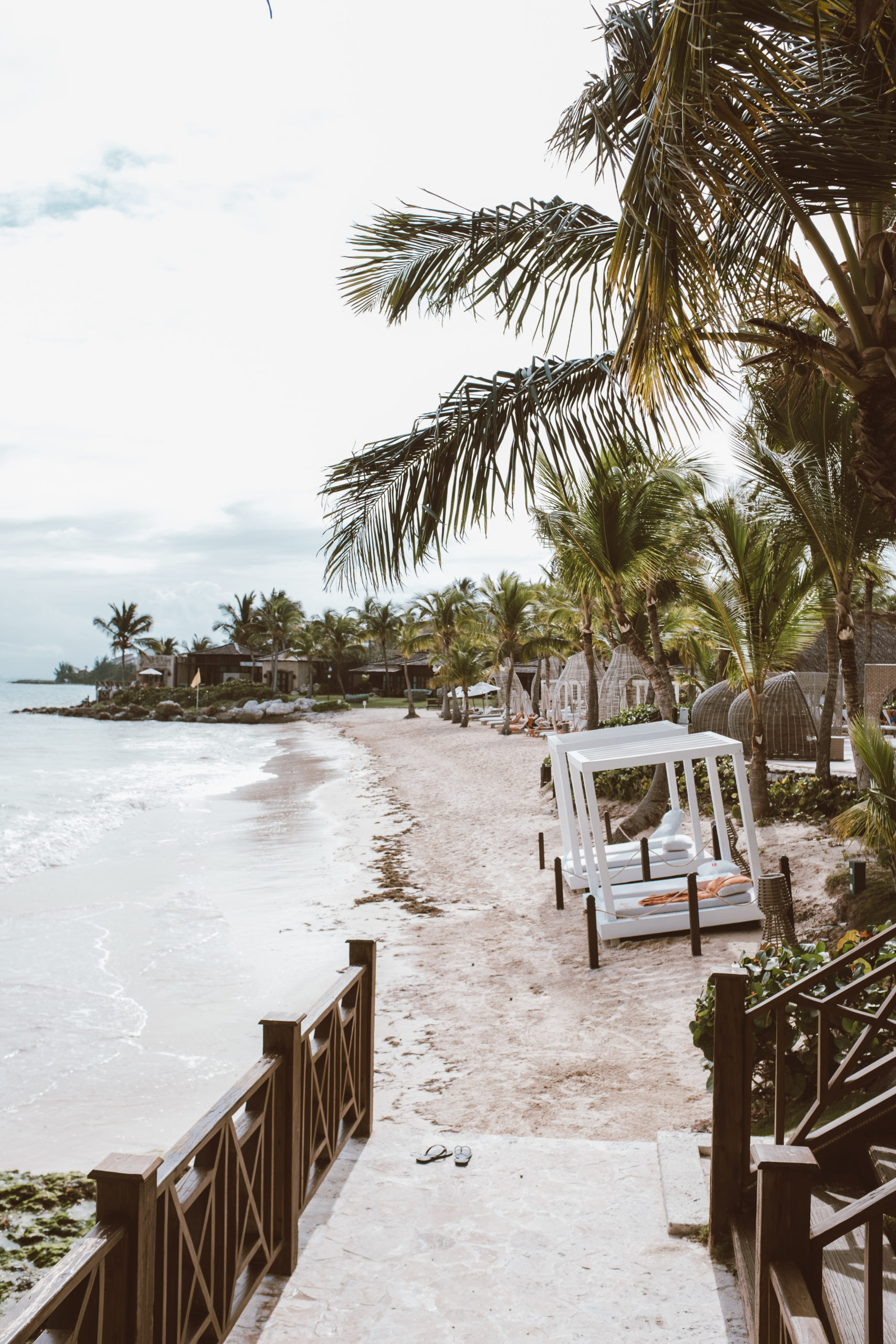 5. Take a day trip to Isla Saona, dig your toes in the brilliant white sand on the beaches, and enjoy a typical Dominican barbecue lunch on an open bar.
I do not have many photos to post from Saona Island, apart from the video and the two consecutive photos below. The reason for this is that it was raining for most of the time we were there, therefore I was quite hesitant to use my camera during the rainfall.
But I dived into the crystal clear waters of the Caribbean on our way to Saona island to film these beautiful starfishes. This video is completely unedited. You see exactly what I filmed.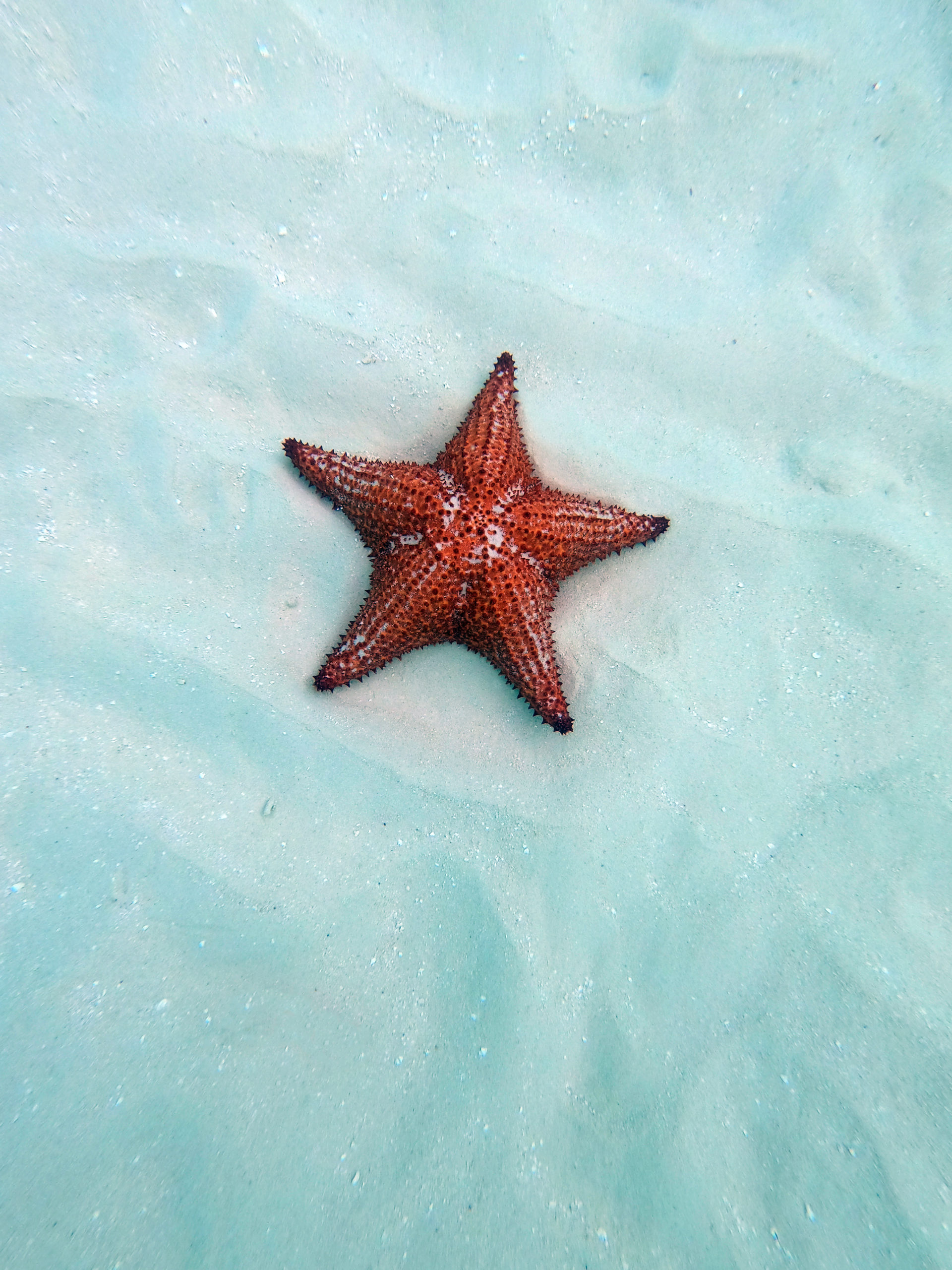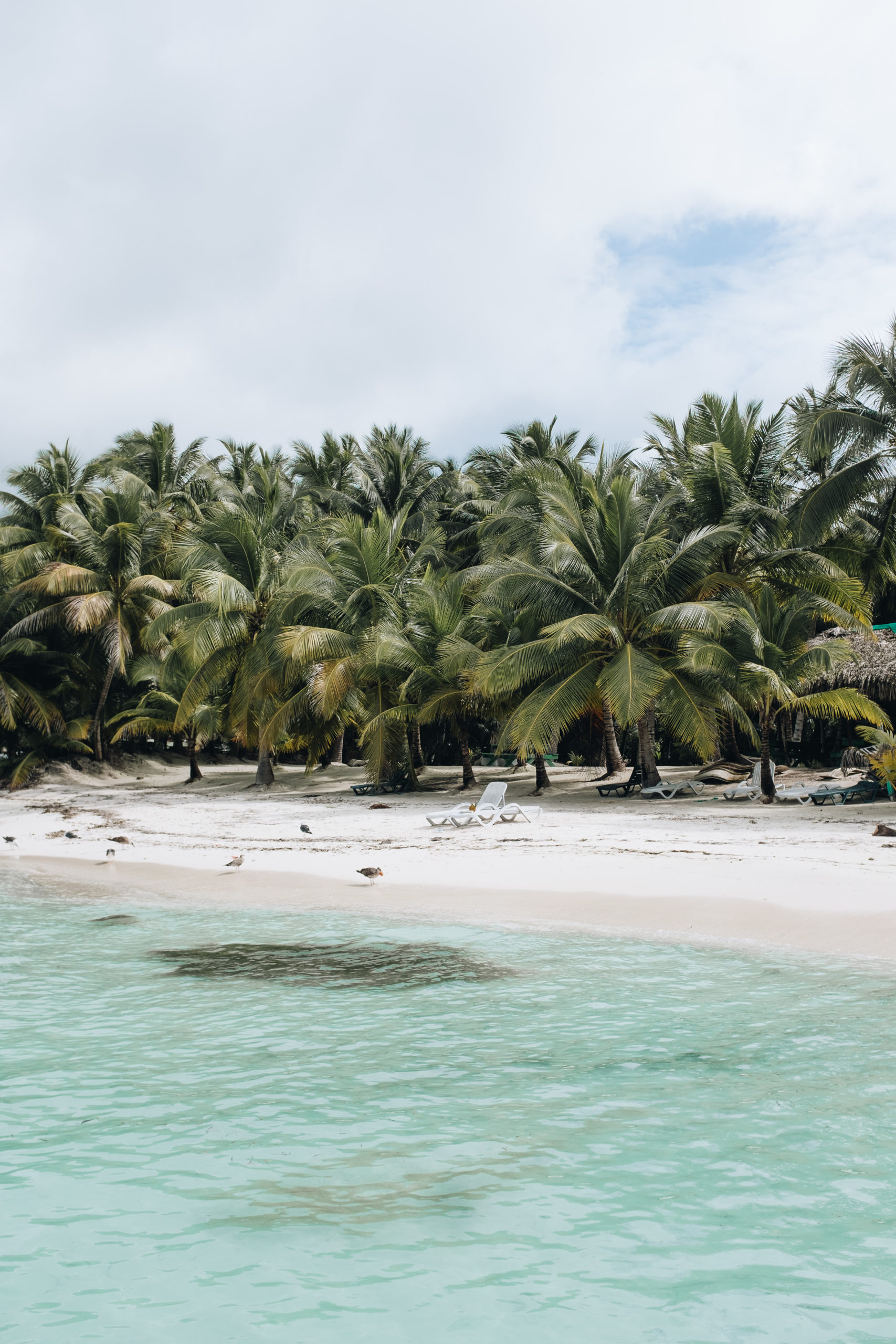 6. If you happen to end up at Macao beach, look for a place called "El fogon de mi abuela". Lunch here is quite an authentic experience. They also serve amazing Pina coladas.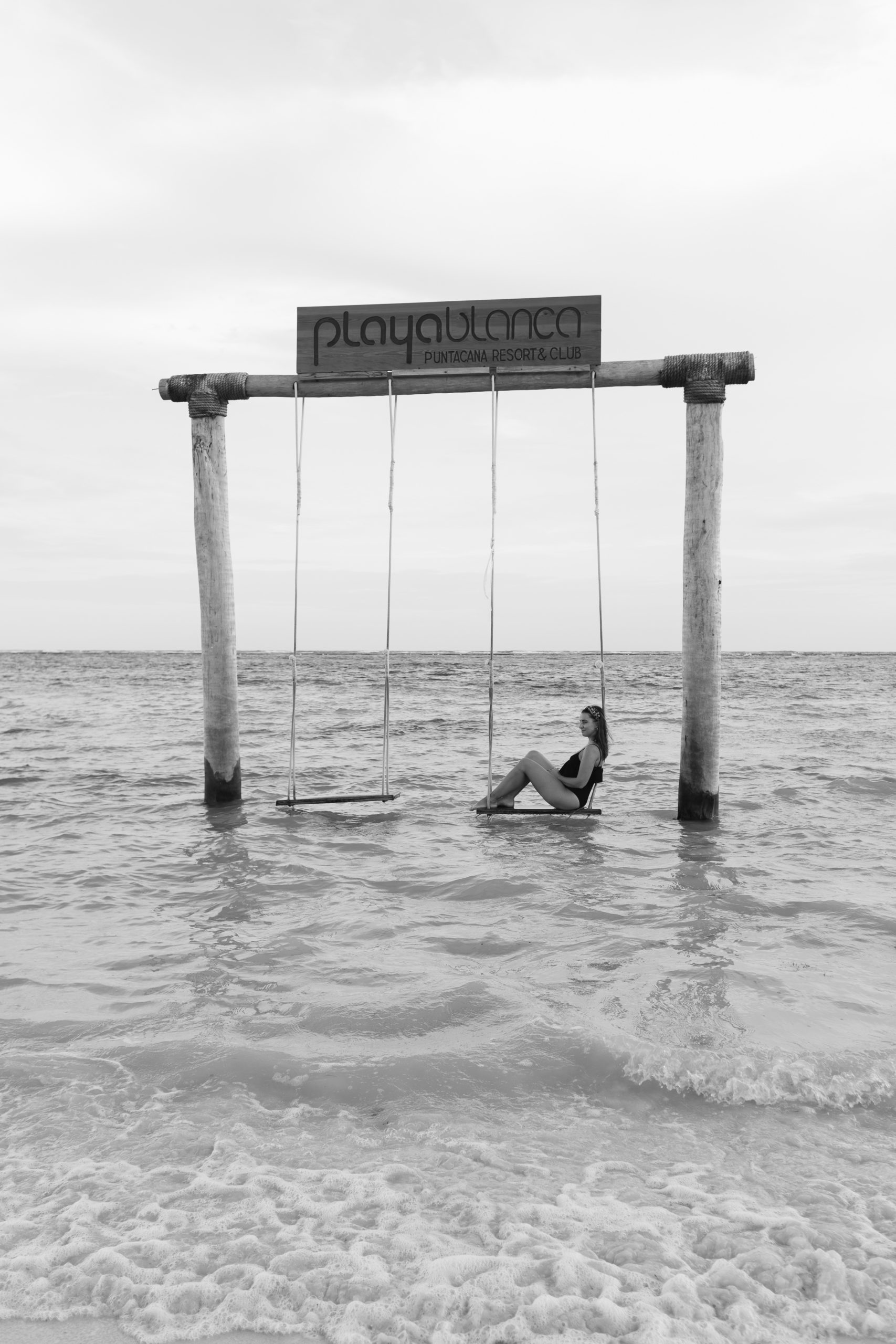 7. Get a bit muddy on an adventurous Buggy tour. 
8. My favourite experience of all: Horseback Riding on a completely wild virgin beach at Playa Limon. Unforgettable unique experience. 
9. Montaña Redonda can not be missed. Enjoy the 360-degree panoramic views and take advantage of multiple swings and props that offer great photo opportunities.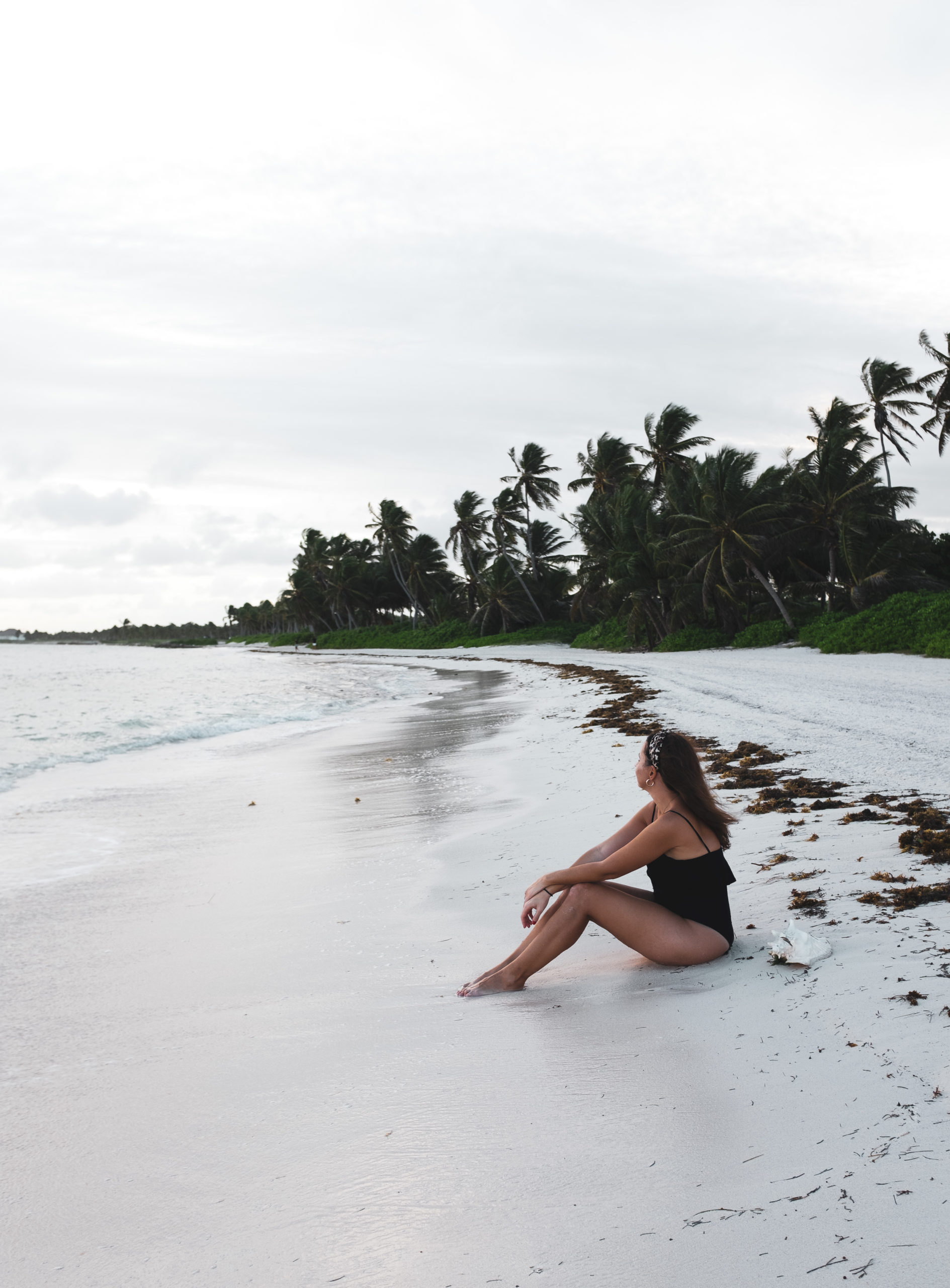 10. Visit the scenic fishing town of Bayahíbe – try a local beer and dance with the locals on the street! (photo taken on the beach of Bayahíbe during sunset time below)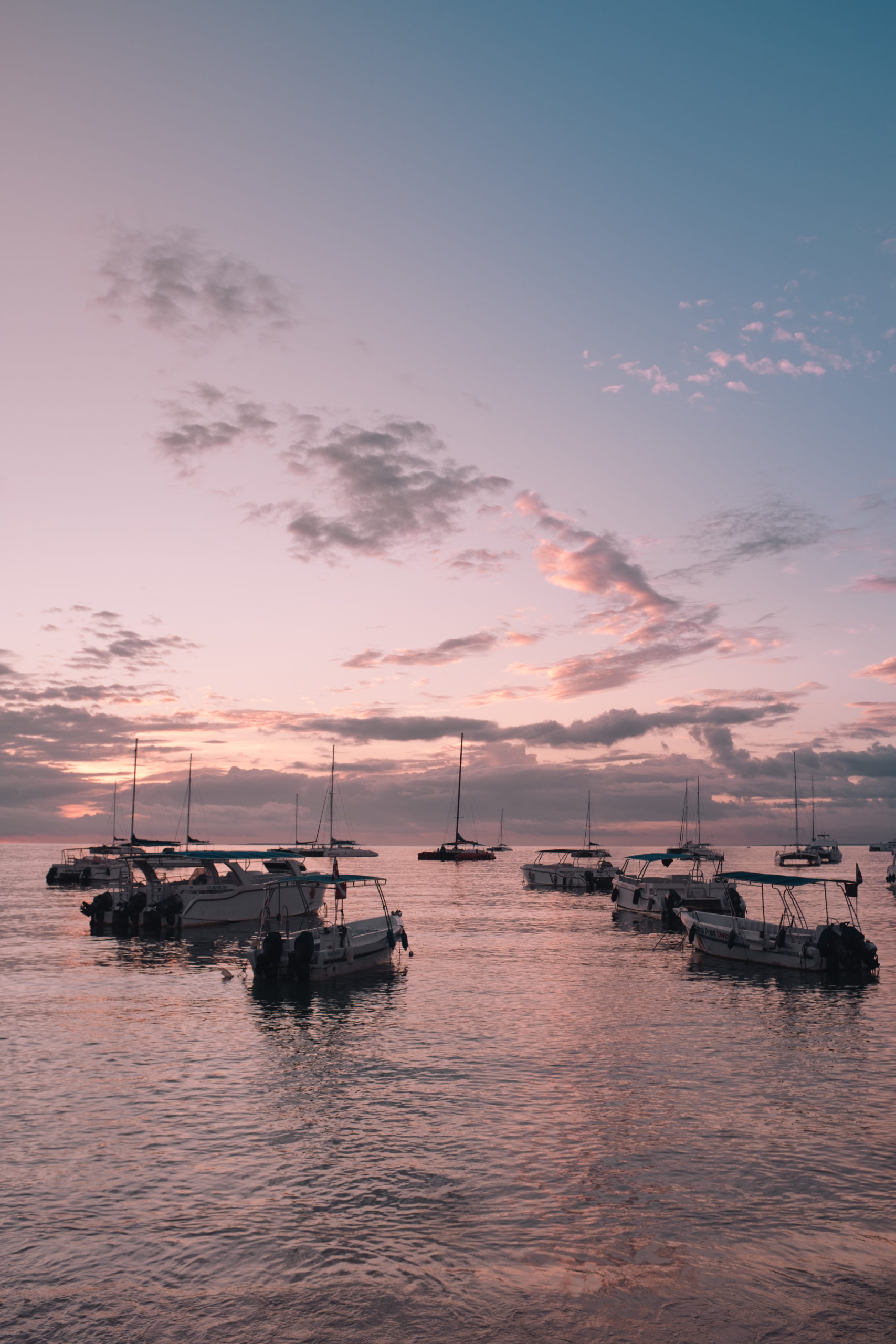 Dominican Republic is literally a piece of heaven on earth. I wish you all get the chance to visit Dominican Republic by yourself at least once in a lifetime. I was definitely lucky to get invited to a press trip to the Dominican Republic in a moment of time when I least expected it and I am quite sure the other participants of the press trip think the same too.
I'd like to thank wholeheartedly  the Official Tourism board of the Dominican Republic  for inviting me to explore and photograph this beautiful Caribbean island and all the people involved for their work to make this happen. I loved the Dominican Republic and I hope I'll be back soon.
If you have any questions, I will be happy to answer in the comment section below! 
♥
*Disclaimer: Press trip organised by Noble Kommunikation in collaboration with the Official Tourism board of the Dominican Republic. All thoughts and opinions are my own. My content includes an affiliate link. I earn a small commission if you make a purchase. The price does NOT change for you. Nobody has paid me to include the affiliate link. Thank you from the bottom of my heart for using my links. It's a great support for this channel!