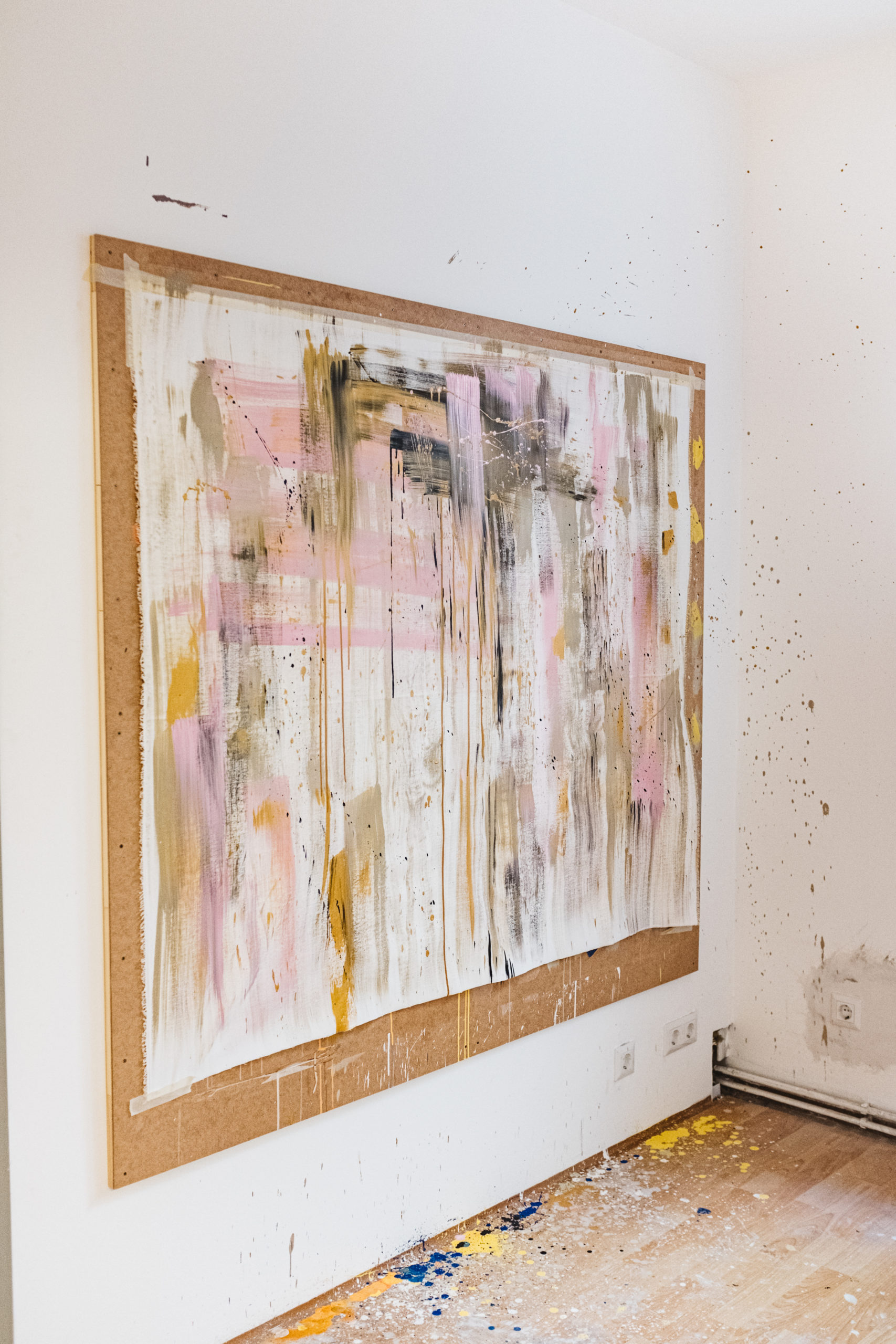 Things to do in Vienna: Create your own artwork!
Today I met Stefanie from Art-o. She emailed me a few days ago and invited me to her new art studio. Funny thing is that I have had this idea of painting on a canvas for a long time lately. And it happened. Your thoughts create your life, they say…
So today was the day I went to Stefanie's art studio in Vienna's 7th district. At the beginning, Stefanie explained to me a few techniques, gave me lots of tips and tricks, and then I chose the colours.
Beige, pink, gold and a little bit of black
The main colours I used were beige, pink, and gold. We also splashed a little bit of black at the end. It was the first time I painted on a canvas. I didn't have an idea what I was doing. But I had a precise vision regarding the colours I wanted to use. I wouldn't like to hang on my wall a painting with colours that doesn't reflect my style and do not complement the interior of my little apartment. I also wanted harmony and I love minimalism, so I would't go for harsh extra saturated colours. Beige, pink, gold and black were just perfect for me.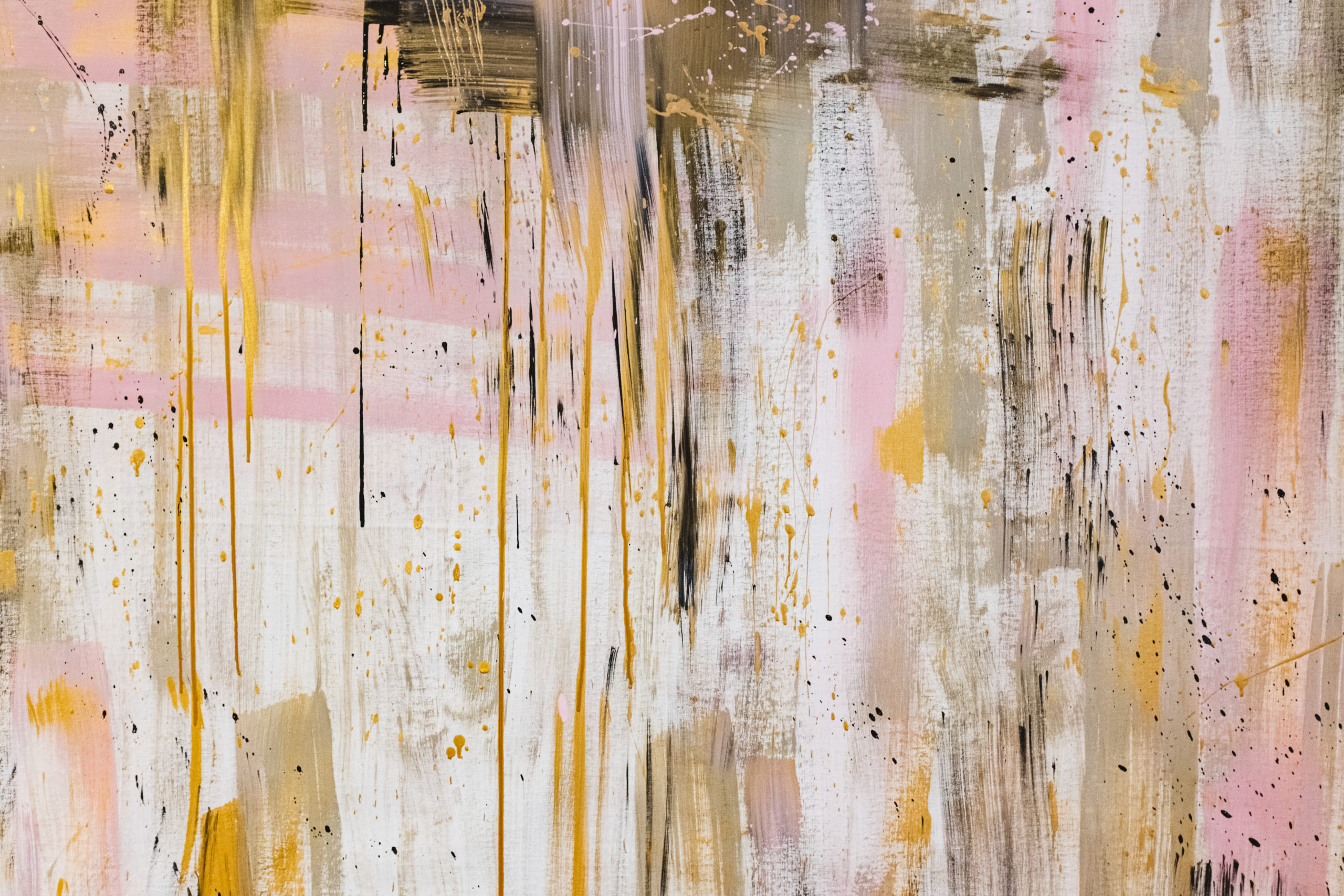 Things to do in Vienna: Create your own artwork!
You can also book a painting workshop with Stefanie. Feel free to text her or call her. I promise you, it's going to be an amazing experience. My artwork is now at Stefanie's art studio. Stefanie will varnish it and frame it, and I will go pick it up in about 2 weeks, when it's going to be ready. Can't wait!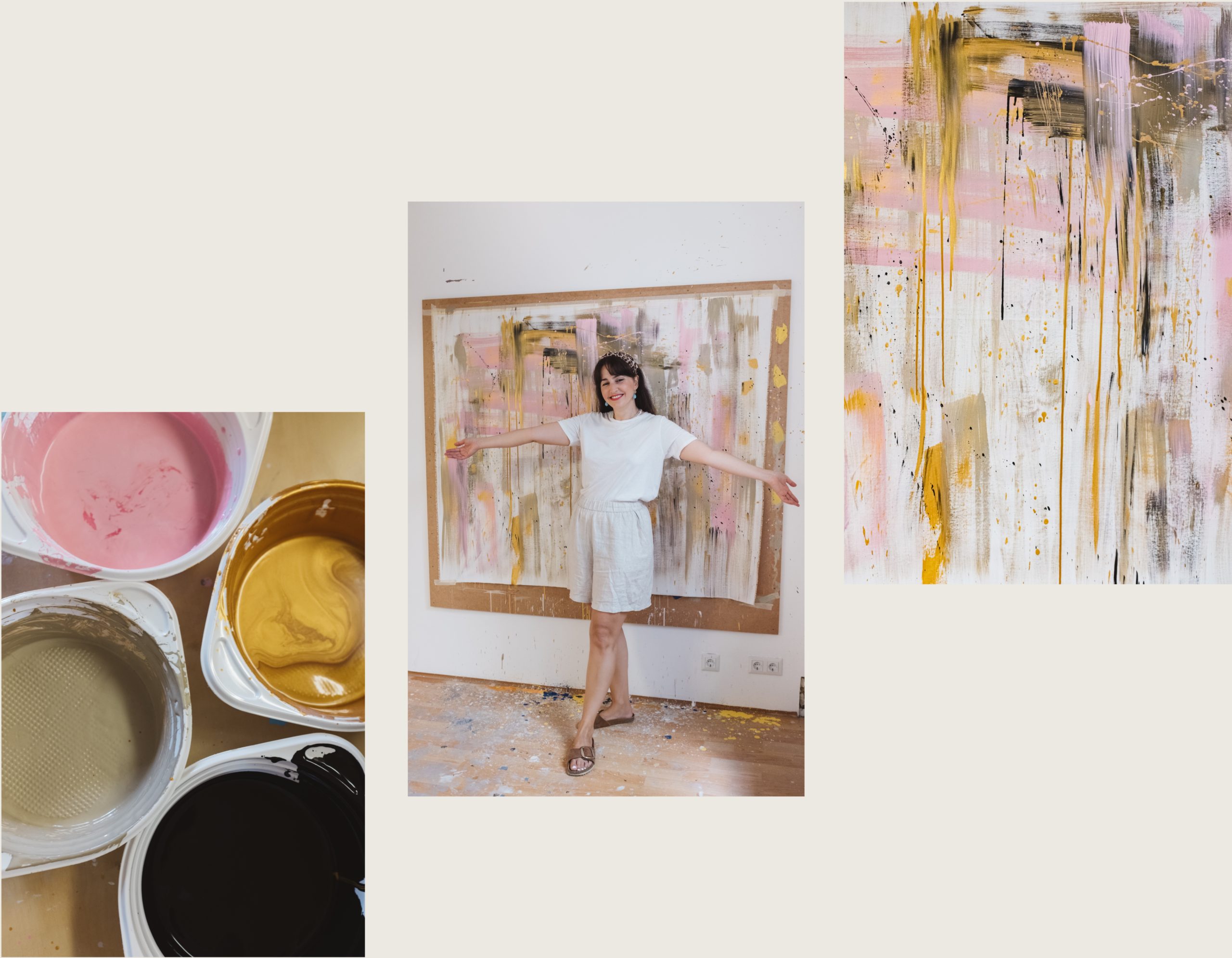 SUPPORT MY WORK! 
If you enjoy my content and you'd like  to support this channel, so that I will be able to continue offering you that kind of content,  please consider using the below AFFILIATE LINKS (Booking &Amazon). 
If you make a booking with BOOKING.COM or a purchase on AMAZON.COM, I earn a small commission at NO additional cost to you.
Thank you from the bottom of my heart for using my affiliate links!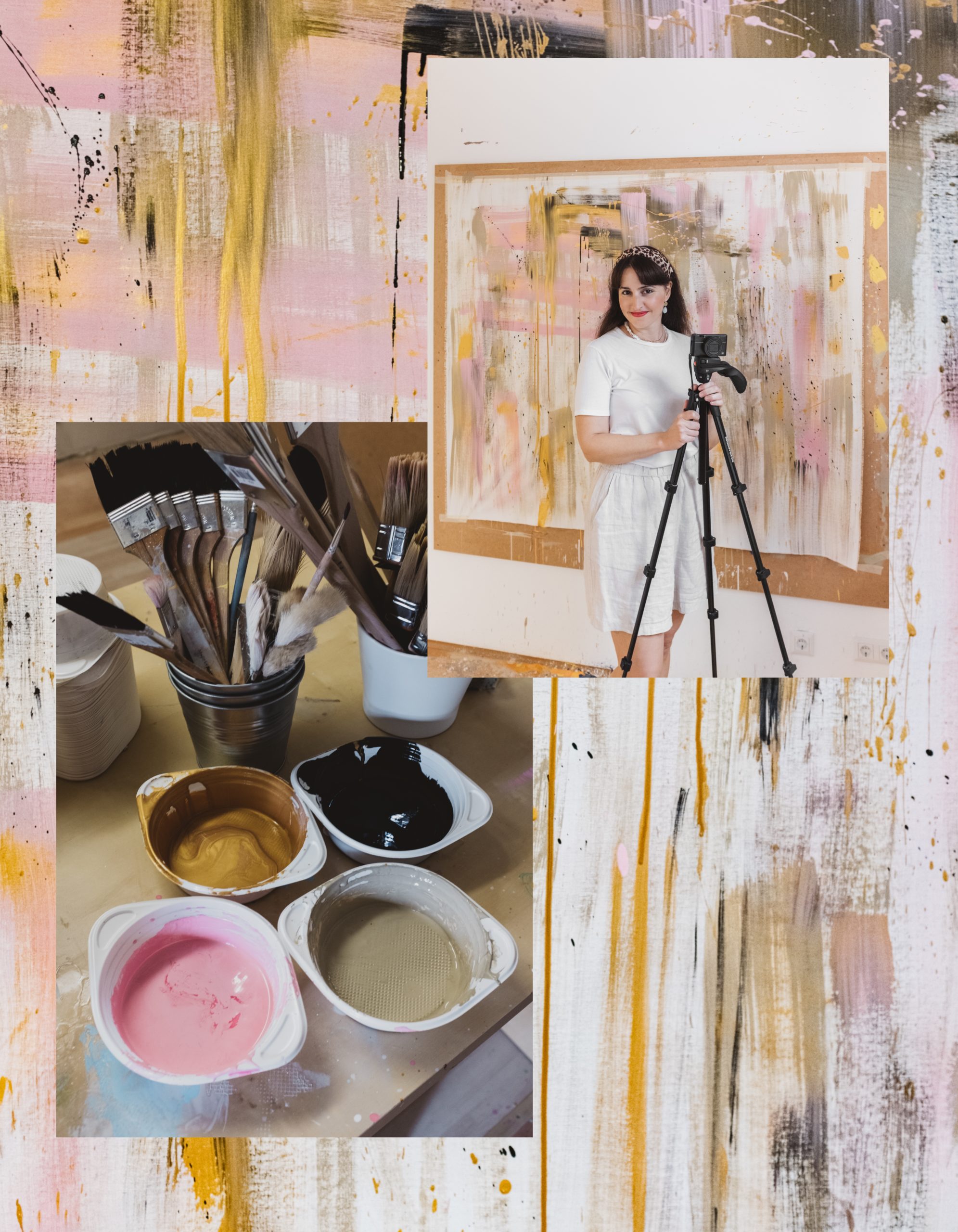 ♥