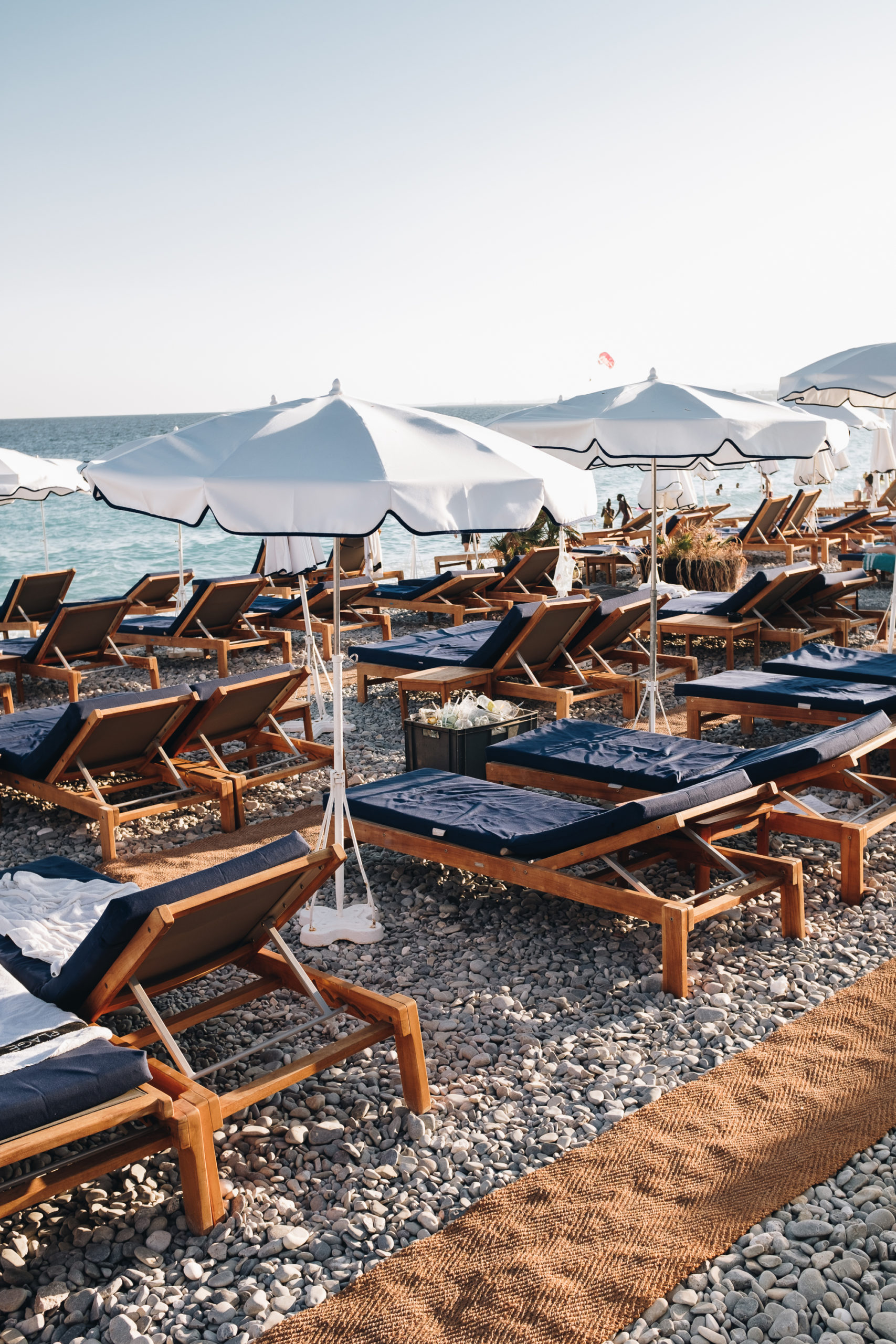 Nice Côte d'Azur
To be completely candid, I never anticipated going on a trip to France this August. The invitation for a personalized press trip to Nice Cote d'Azur from Atout France caught me off guard. Although I've visited France on numerous occasions, I've never had the chance to explore the beautiful French Riviera. This opportunity felt like it was time to change that.
Book your stay in Nice with Booking.com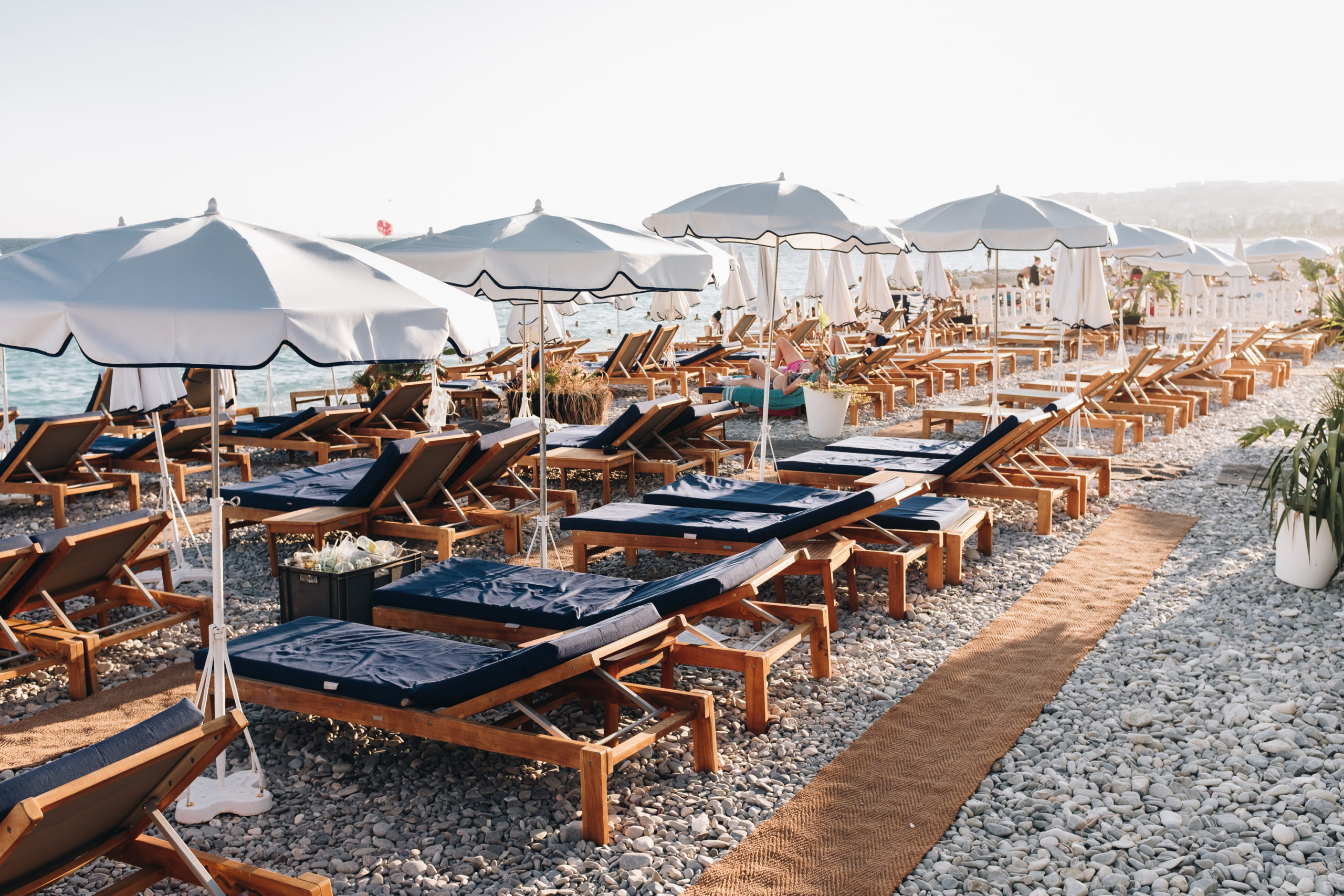 How to get from Vienna to Nice Côte d'Azur
I flew to Nice from Vienna on a Friday evening and returned on Monday evening. I spent an amazing weekend in Nice. This amazing opportunity, to spend a wonderful weekend in the French Riviera, is possible when you book with Wizz Air. Did you know that Wizz Air is one of the most sustainable airlines in Europe and is constantly working to keep it that way? More info about it you will find here.
Follow me on Instagram for more great content like this!
Book your stay in Nice with Booking.com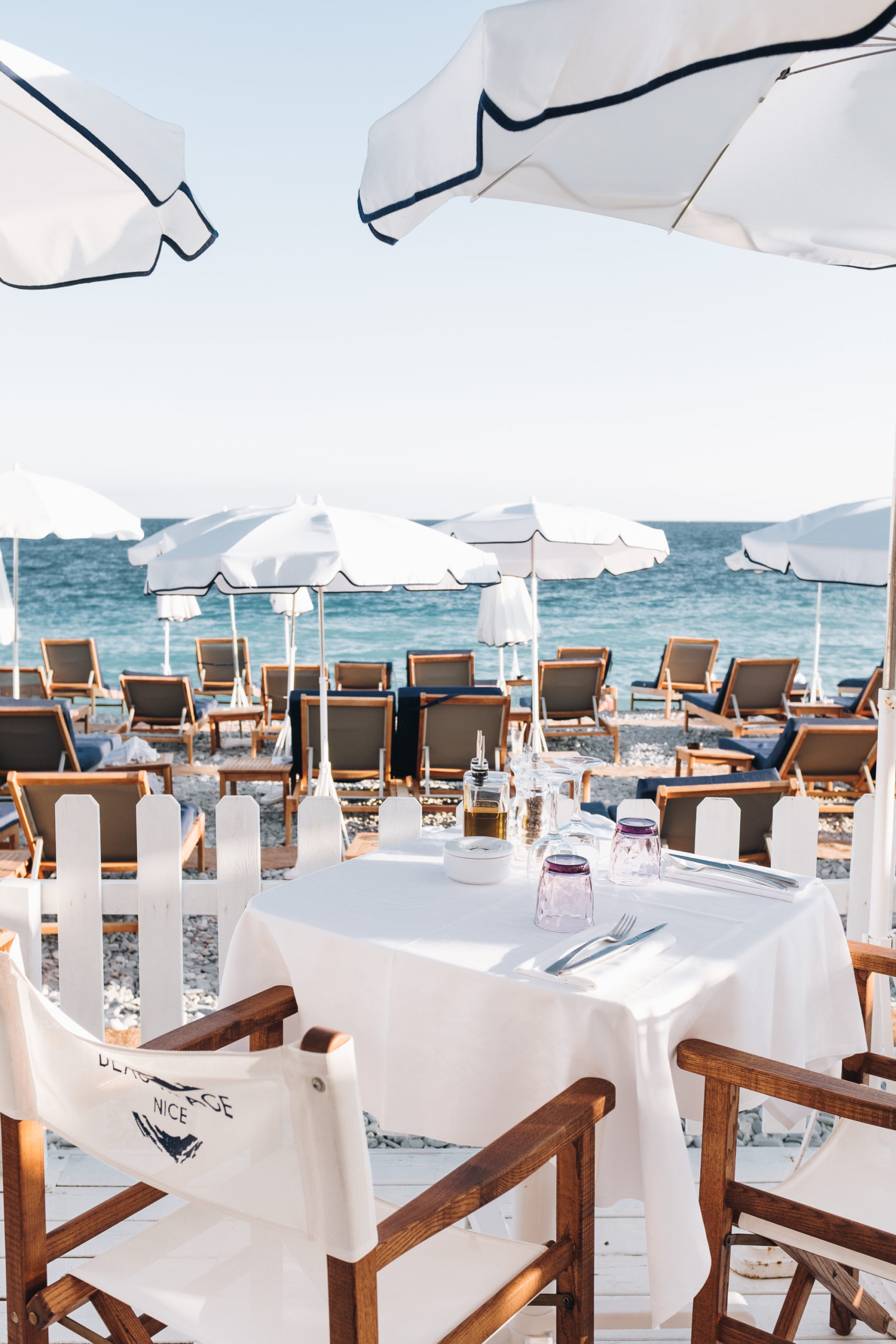 Saint Jean Cap Ferrat, Beaulieu, Villefranche and Eze Village
In a whirlwind of three days, I embarked on an exhilarating journey through the picturesque landscapes of Nice and its enchanting surroundings, including Saint Jean Cap Ferrat, Beaulieu, Villefranche, and Eze Village. It's truly astounding how much excitement and adventure one can pack into such a short time frame. By the time I returned to Vienna, my mind and heart were overflowing with unforgettable memories and joy. And today, I am thrilled to share with you my top 13 travel tips for making the most of your visit to the breathtaking Nice in Cote d'Azur. 
Stay connected with me and my adventures by following me on Instagram!
Book your stay in Nice with Booking.com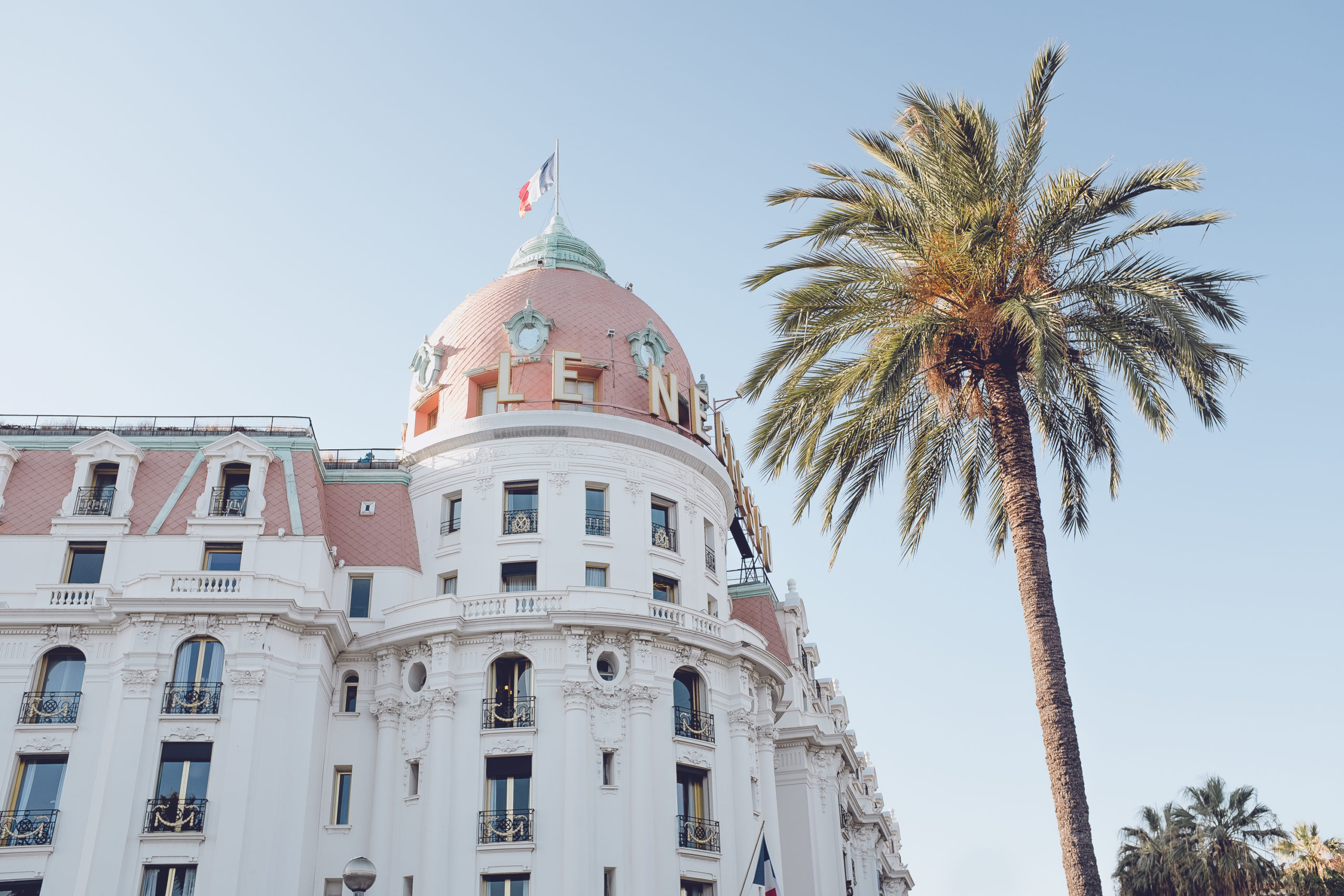 Nice Côte d'Azur Best Travel Tips
Buy a French Riviera Pass.
It will save you time and money. Investing in a French Riviera Pass is undoubtedly a wise decision that can significantly enhance your travel experience. This all-in-one pass is designed to save you both time and money, making your exploration of the stunning French Riviera even more enjoyable. The French Riviera Pass is an invaluable tool for any traveler seeking to make the most of their time in this enchanting region. By providing access, discounts, and time-saving benefits, this pass ensures your trip is both seamless and memorable, leaving you with cherished memories of your French Riviera adventure.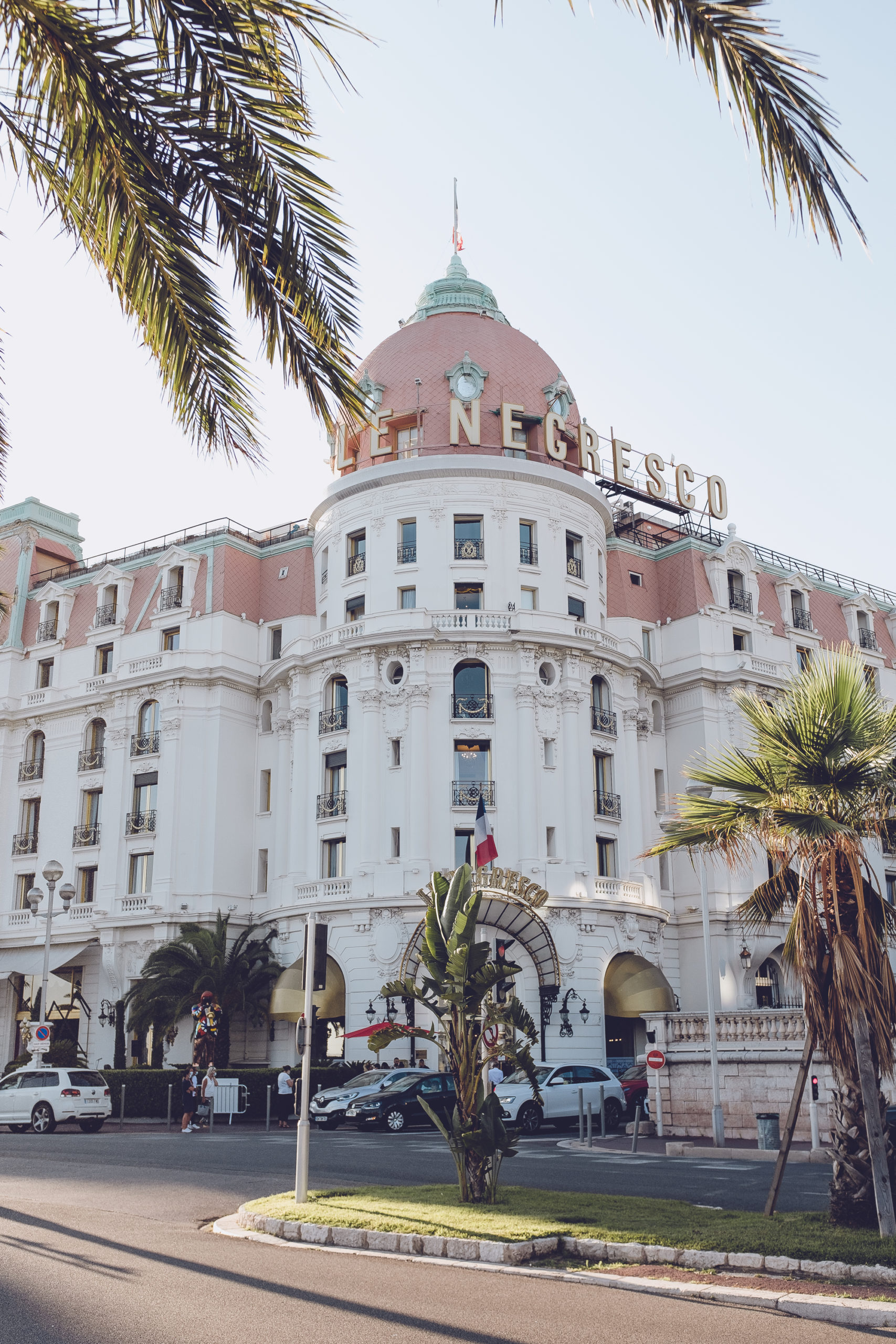 First thing to do in Nice Cote d'Azur
Walk along the world-famous Promenade des Anglais to get a first impression of the city. This iconic boulevard, stretching gracefully along the sparkling azure waters of the Mediterranean Sea, is the perfect gateway to capture the essence of the city's enchanting beauty. As you stroll leisurely along the promenade, a gentle sea breeze caresses your face, and the rhythmic sounds of waves create a soothing symphony, inviting you to unwind and immerse yourself in the relaxing atmosphere. Lined with palm trees, vibrant flowerbeds, and inviting benches, the Promenade des Anglais offers a picturesque setting that beckons you to pause, reflect, and savor the moment.  Whether you're a seasoned traveler or a first-time visitor, this iconic promenade promises to captivate your senses and offer you a first impression of the city that you'll cherish forever.
During the next days of your stay in Nice Cote d'Azur explore the old city, downtown, the port and the hills. Allow yourself to be fully immersed in the diverse facets of Nice Cote d'Azur, each one leaving an indelible mark on your soul. From the quaint alleys of Vieux Nice to the cosmopolitan buzz of downtown and the serenity of the hills, every moment spent here promises to be an enriching and unforgettable experience.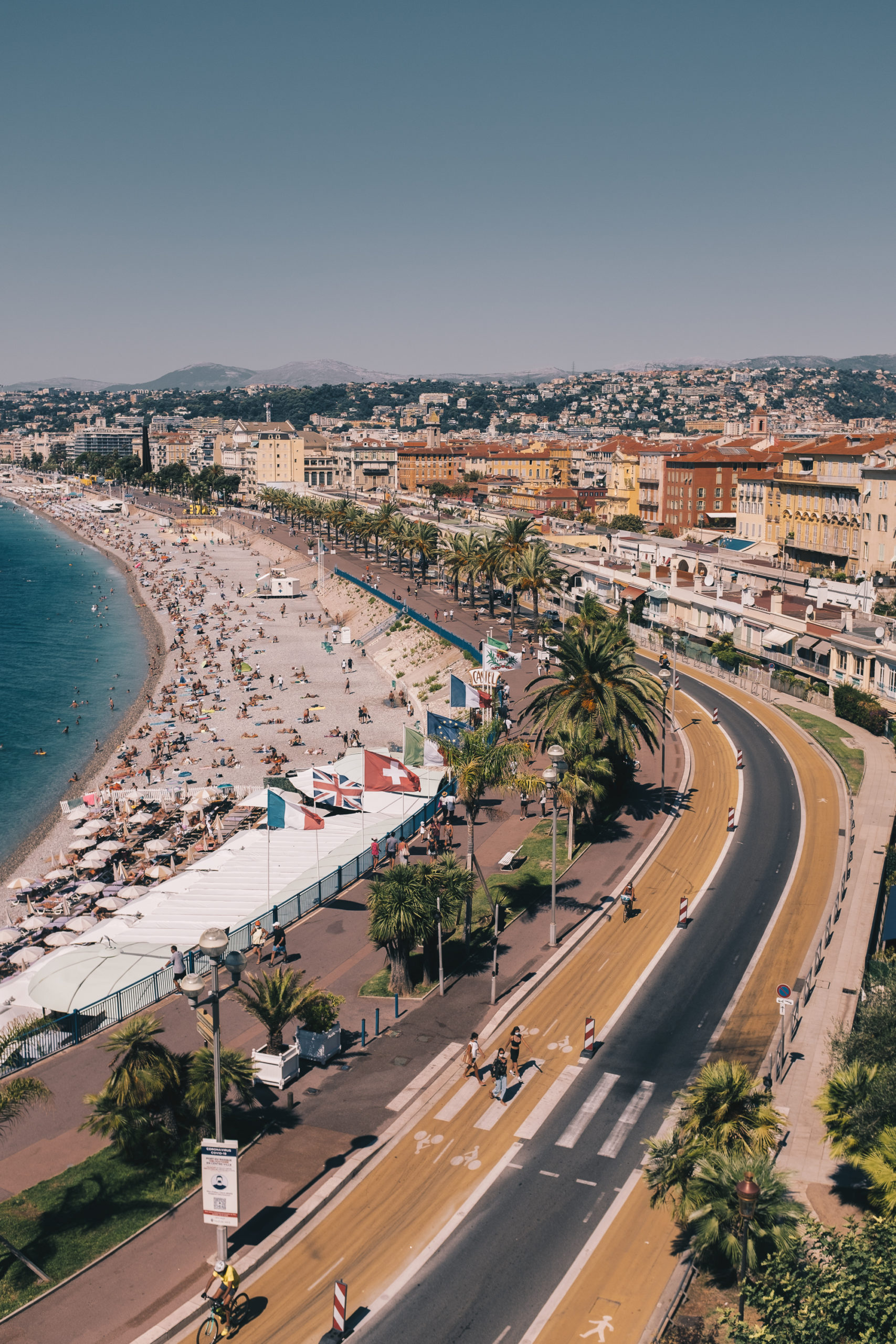 Nice in Côte d'Azur: How to begin your day
Pay a visit to the flower and vegetable market in Cours Saleya. In the early morning, as the first rays of sunlight gently grace the streets of Nice Cote d'Azur, an enchanting experience awaits you at the Cours Saleya market. Make your way to this bustling square, alive with vibrant colors and a symphony of scents, as local vendors set up their stalls to showcase an array of fresh flowers and vegetables.
From fragrant roses to delicate lilies and cheerful sunflowers, the Cours Saleya market is a botanical paradise, a haven for both flower enthusiasts and casual visitors alike. The market's cheerful ambiance, combined with the sight of locals selecting their favorite blossoms, offers a delightful glimpse into the heart of Nice's community spirit.
TOP TIP: Try the local specialties such as: Pan bagnat, Pissaladière and the Fougasse.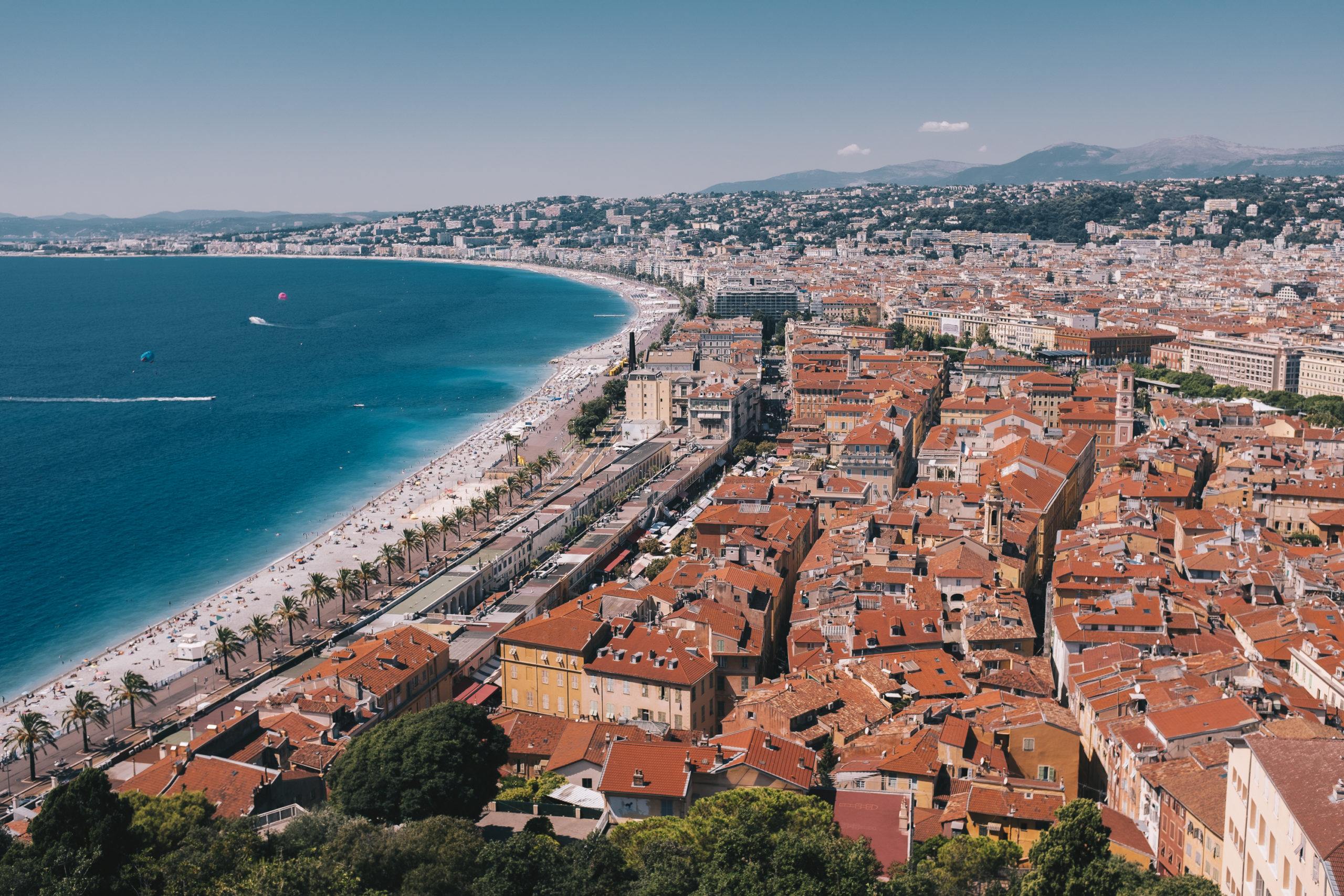 Visit the Castle Hill. From here, you will be able to see Nice and its surroundings from above. This is a must!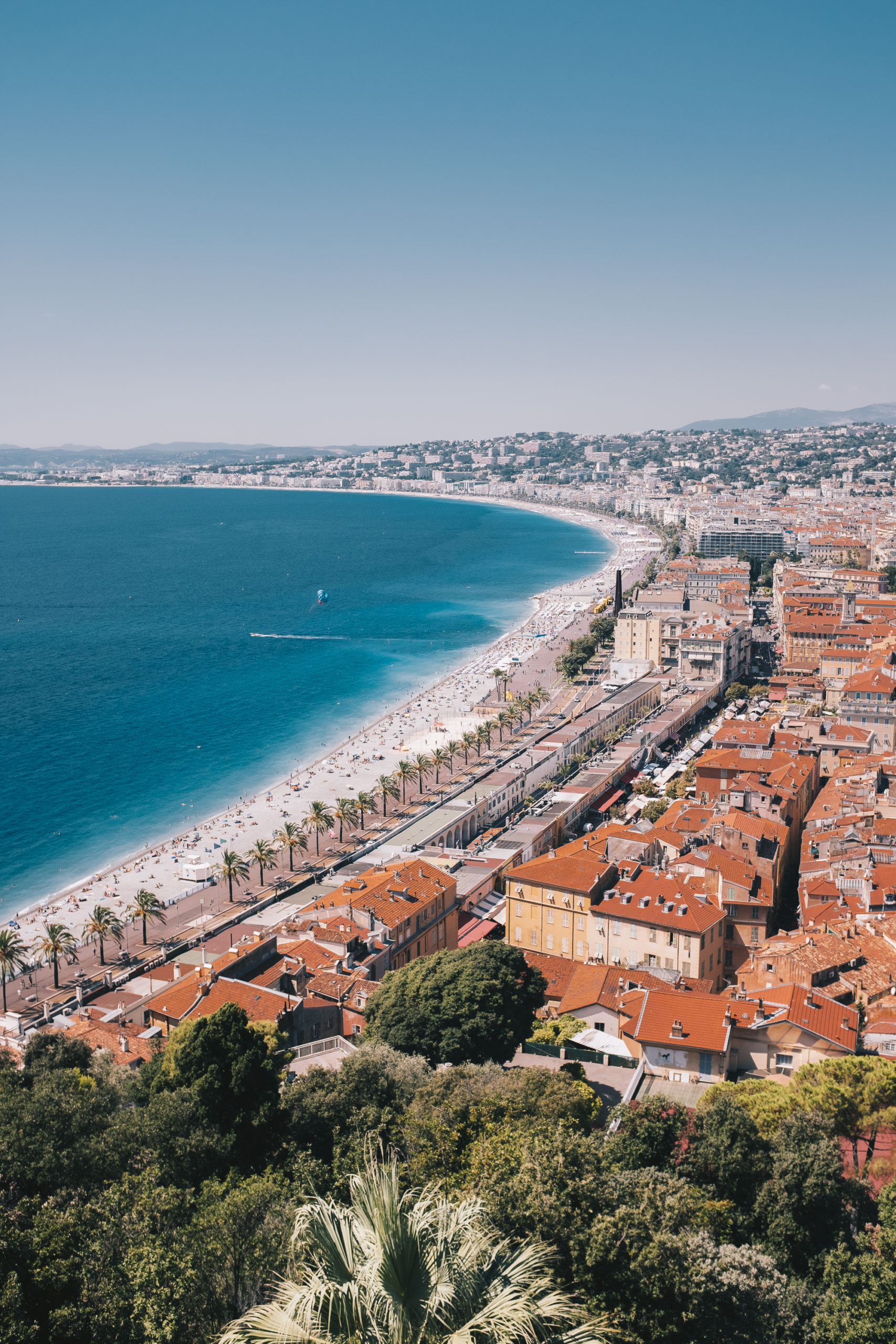 Have dinner at a beach restaurant!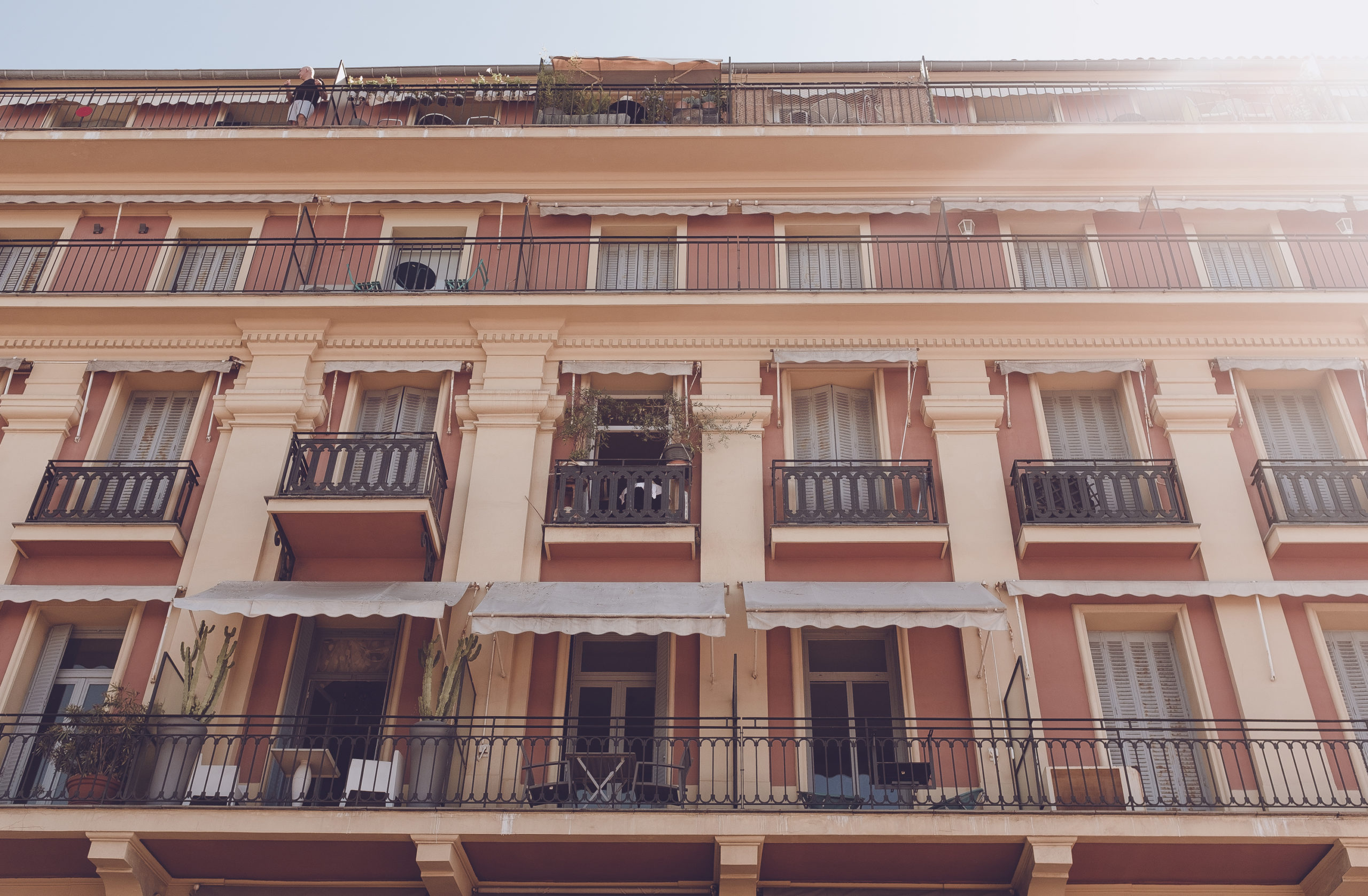 Visit a museum in Nice. There are plenty of them, so you need to select the ones that interest you. I visited the Photography Museum which was located in the heart of the Old Town, exactly next to the flower market.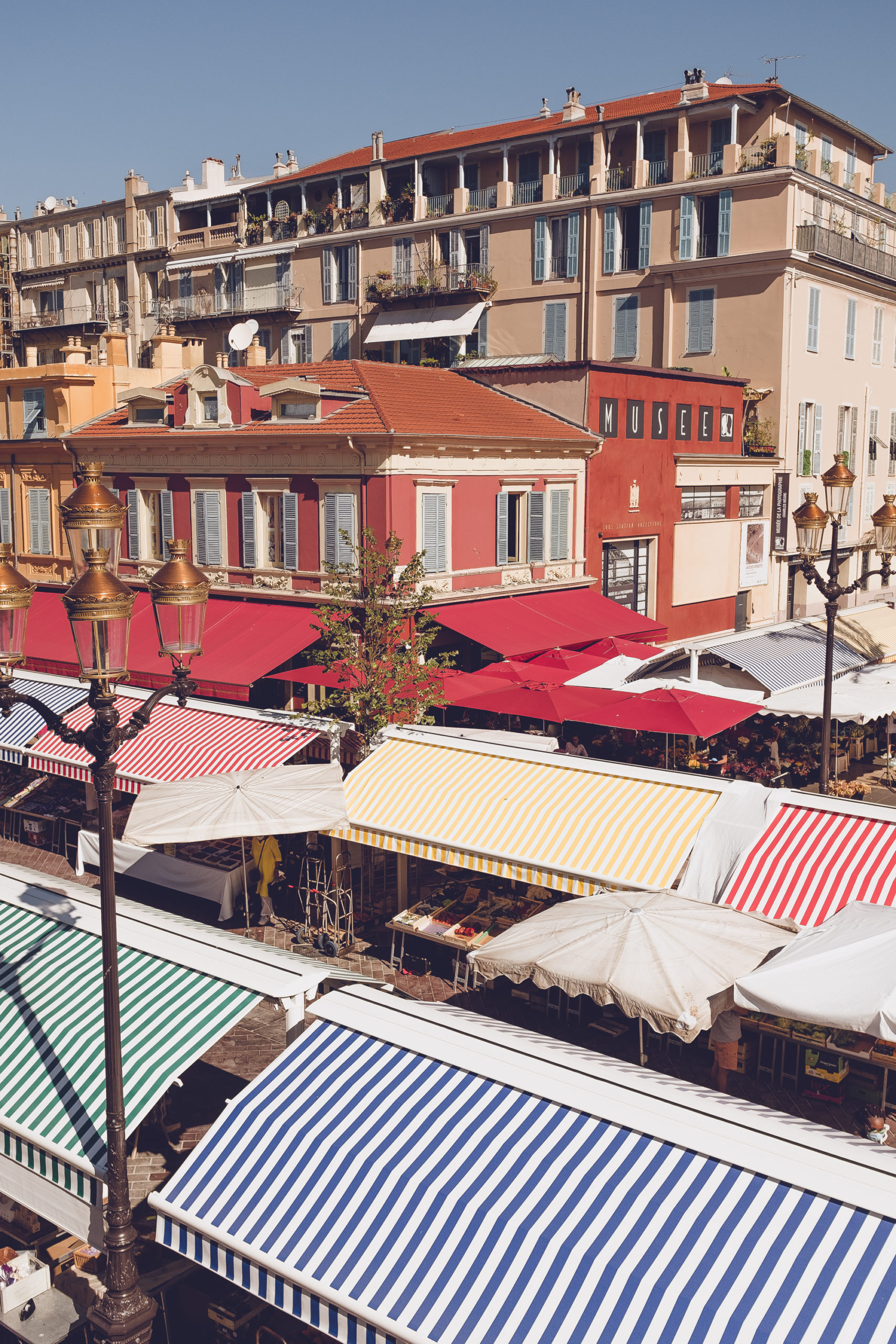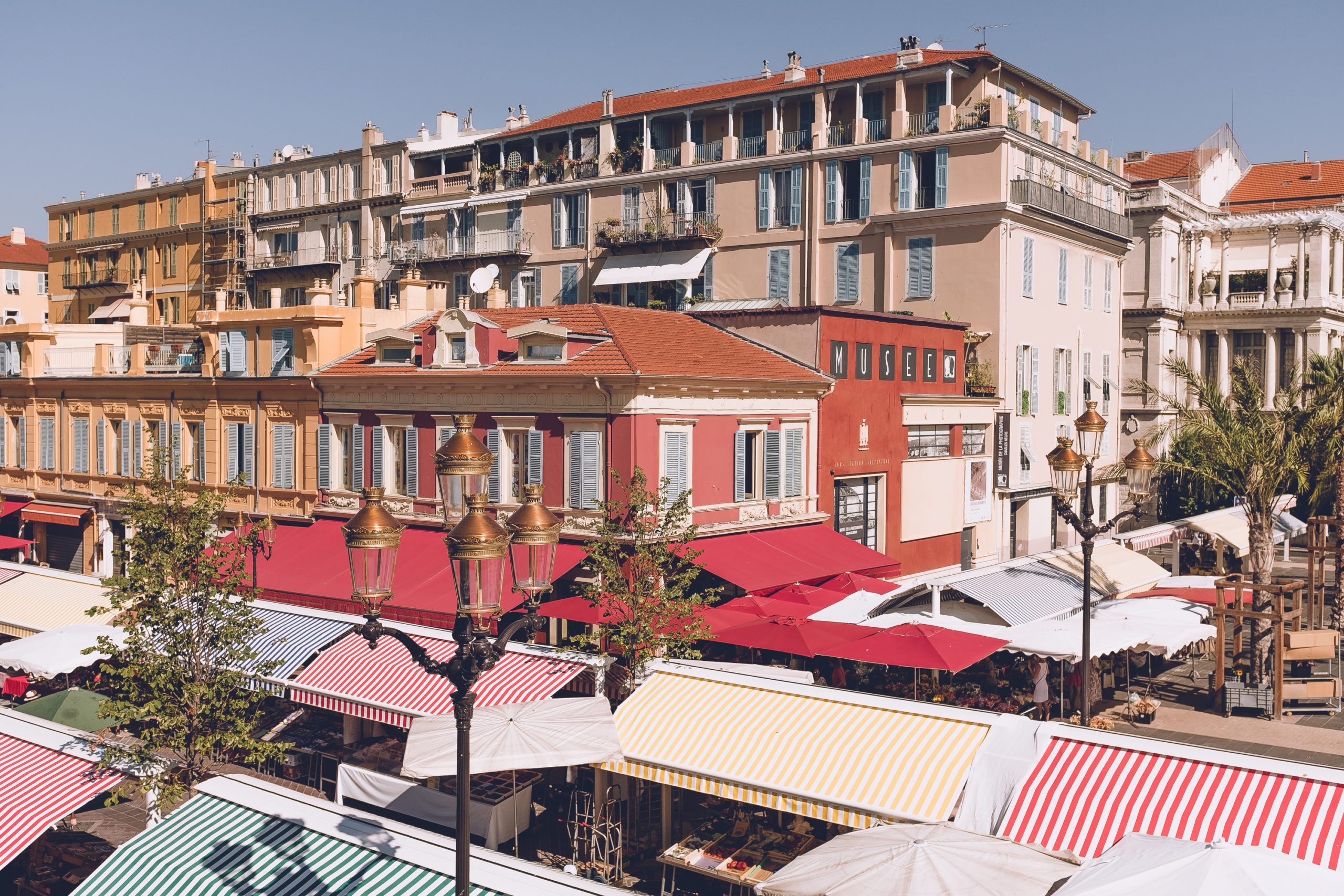 Join a guided tour. This can be a food and wine tour, a tour by bike or by boat.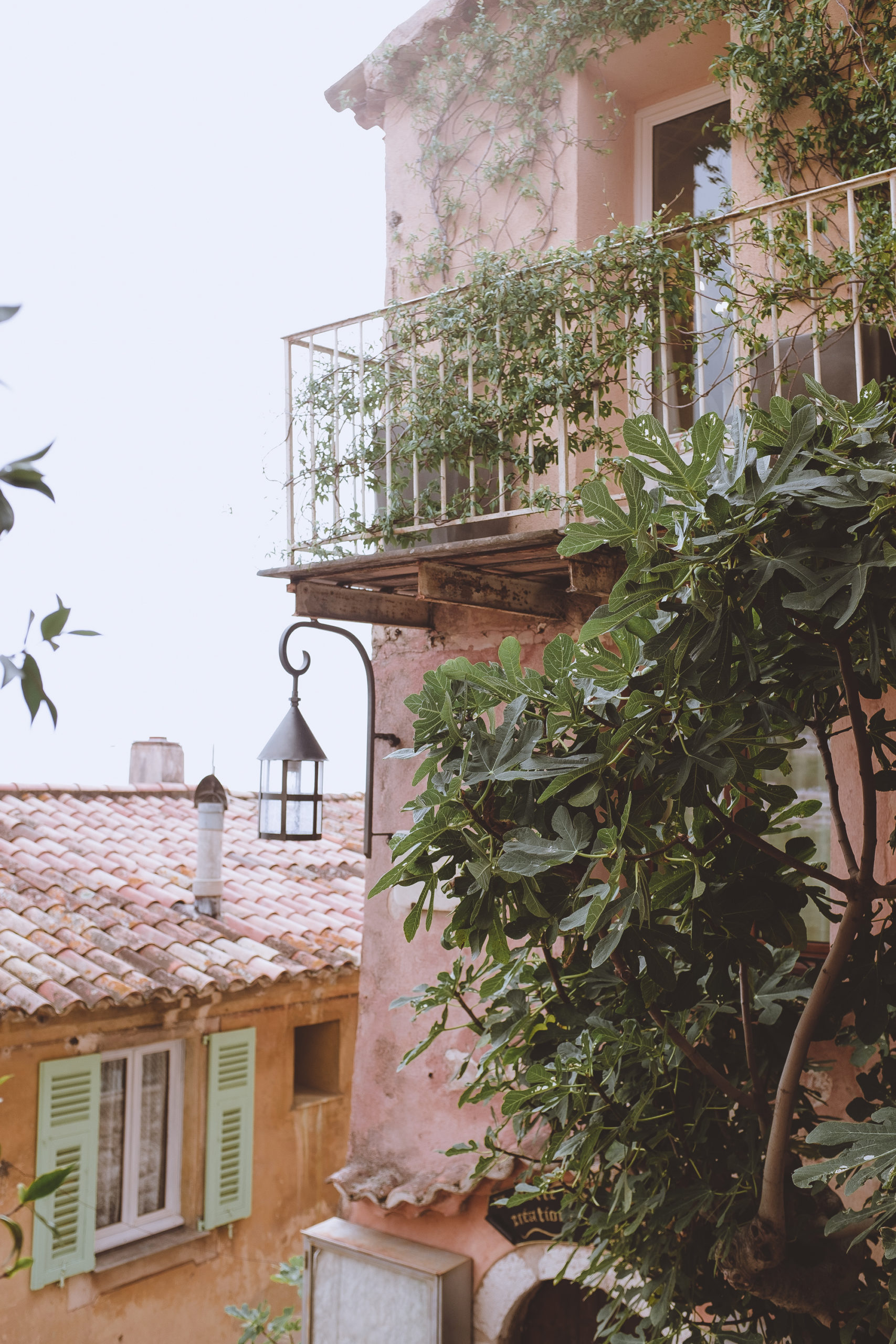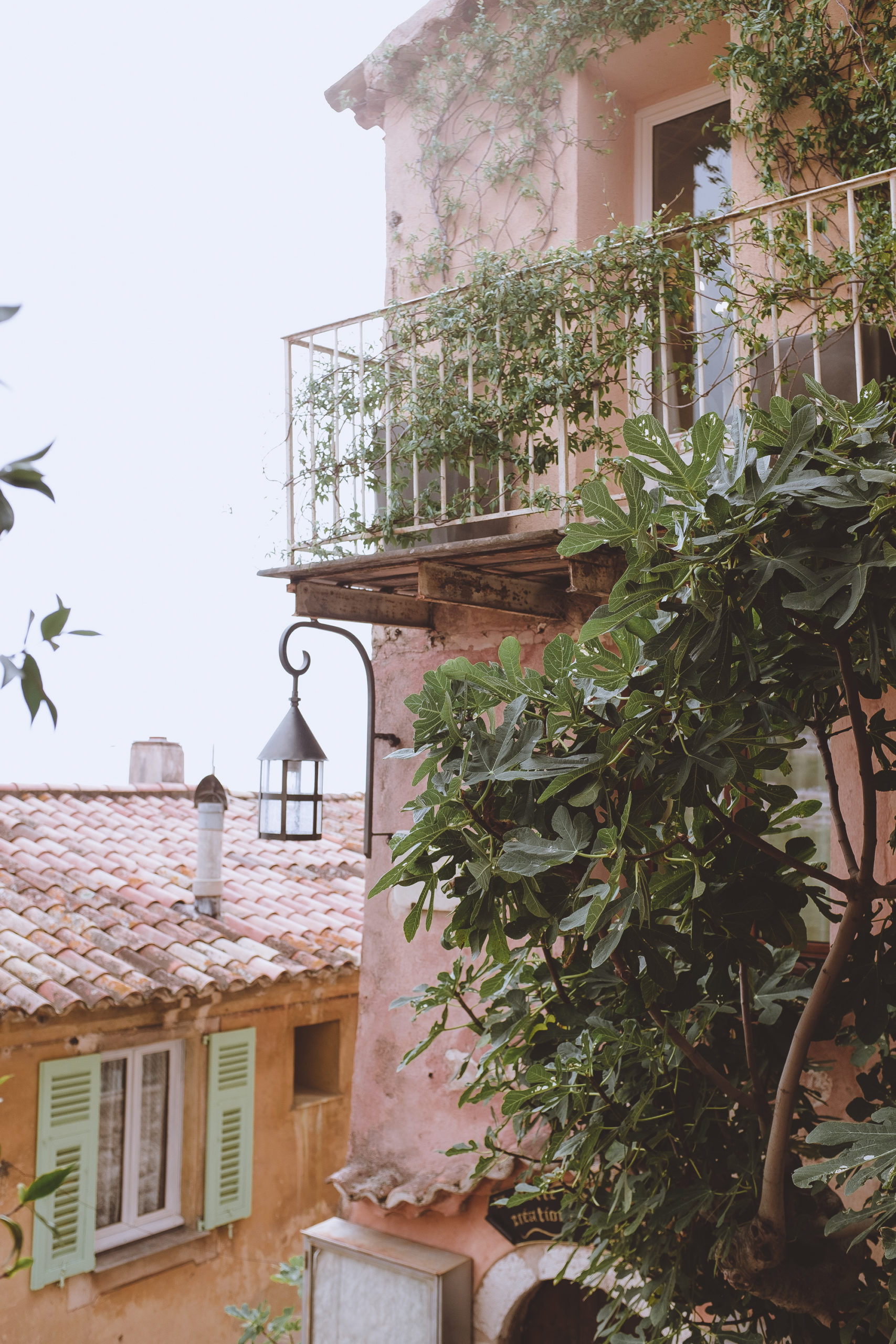 Visit the Greek Villa Kerylos in Beaulieu sur Mer.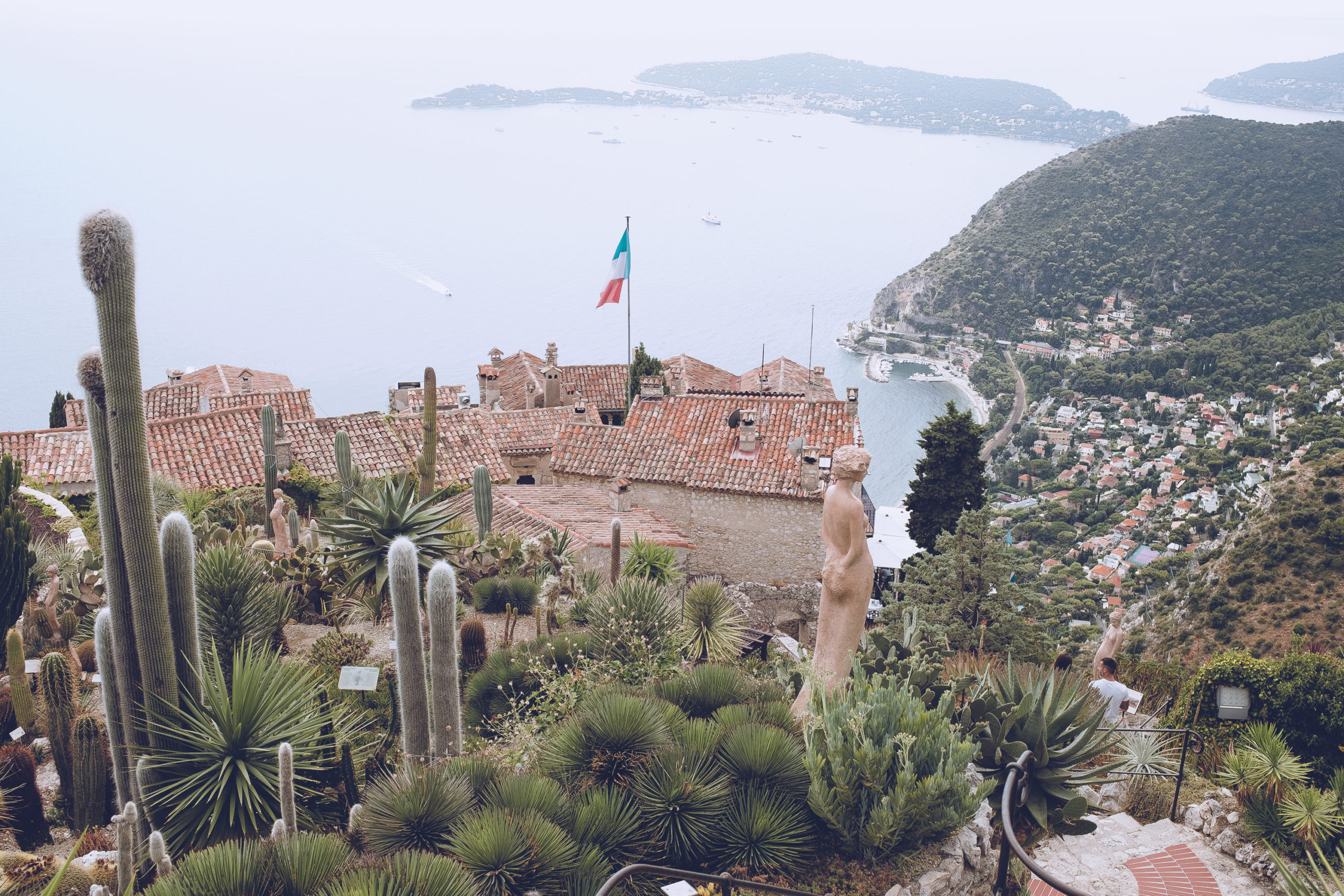 Visit Eze Village and its exotic garden that offers a breath-taking panorama over the French Riviera and the Mediterranean sea.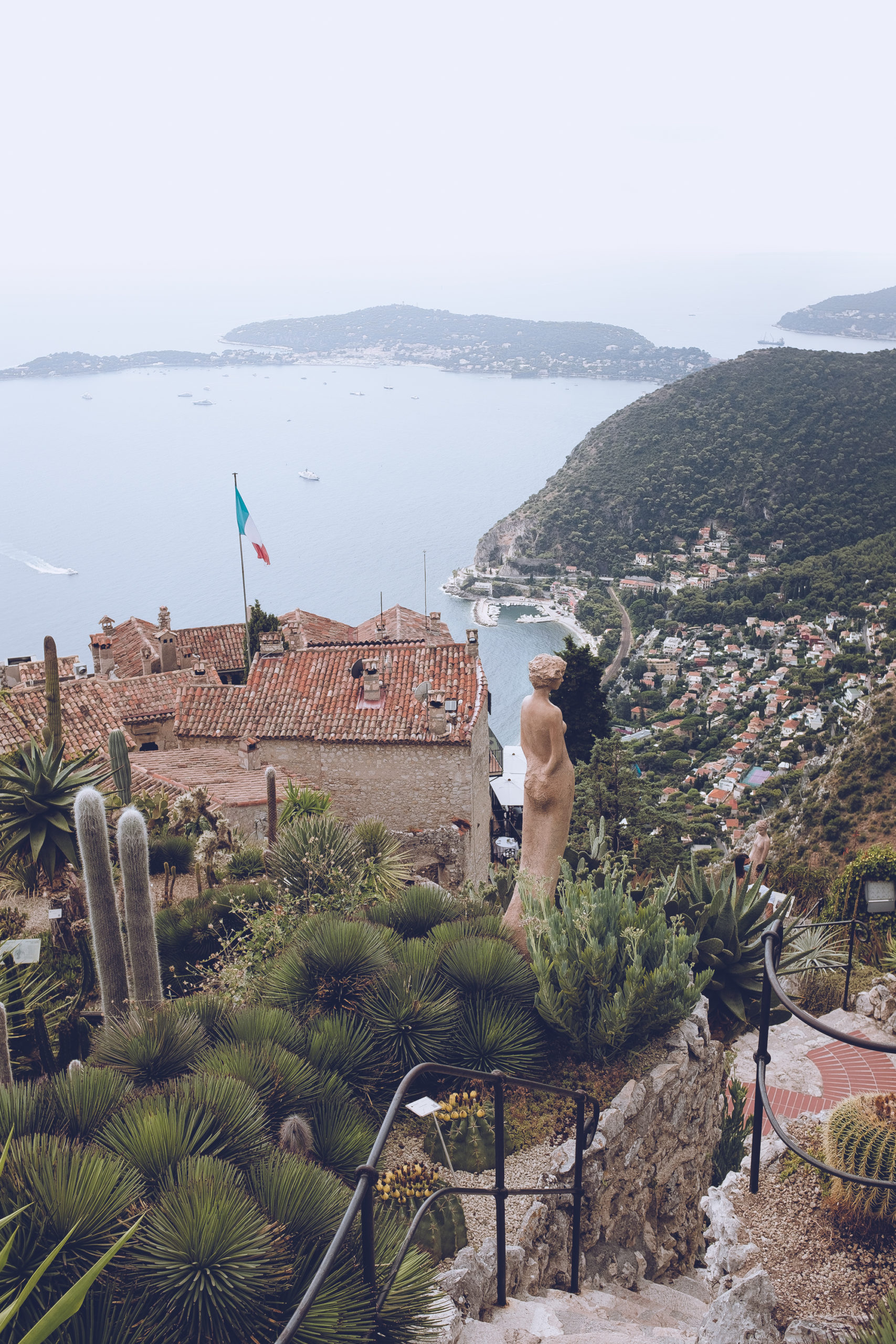 SUPPORT MY WORK!
If you have found this article useful and if you enjoy my content and you'd like to support this channel, so that I will be able to continue offering you that kind of content for free, please consider using my AFFILIATE LINK on Booking. When you make a booking with BOOKING.COM using my link, I earn a small commission at NO additional cost to you. Thank you from the bottom of my heart for using my affiliate link!
Alternatively, if you enjoy my travel stories, tips and photography, you can say Thank you by offering me a 'virtual' coffee here.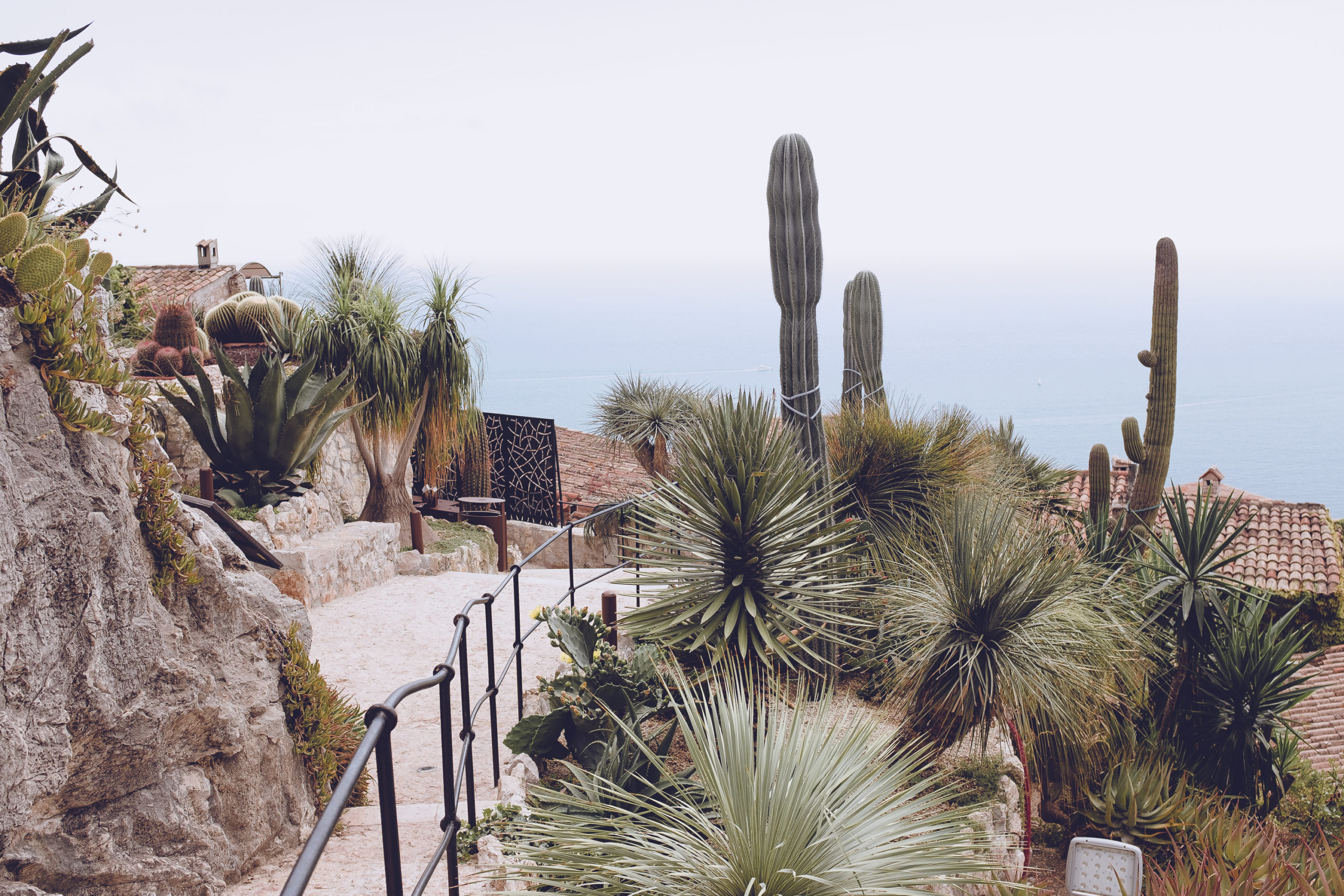 In case you'd like to book me as your photographer in Vienna, you can find more info here. Please have a look at my portfolio, if you'd like to know more about my photography work.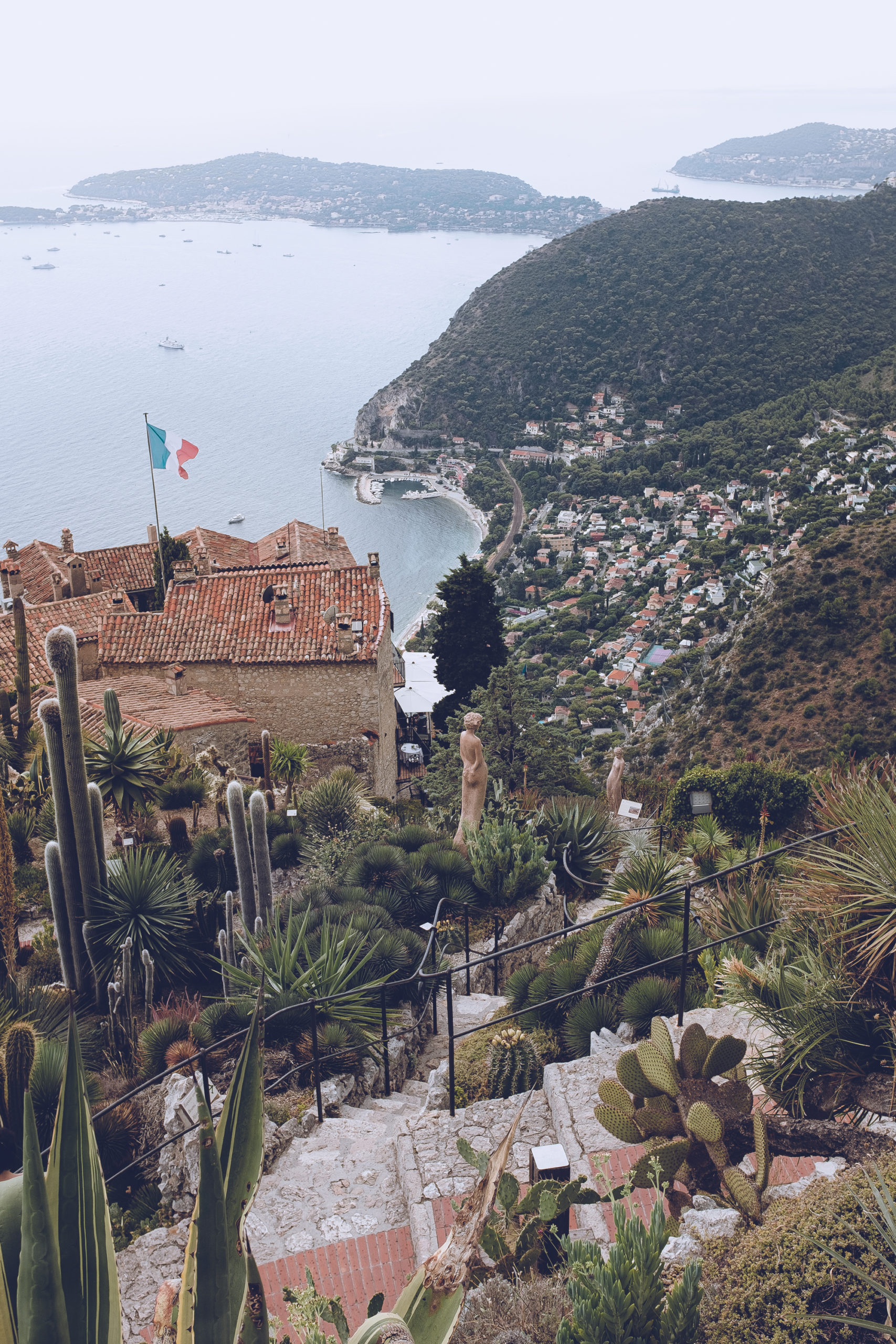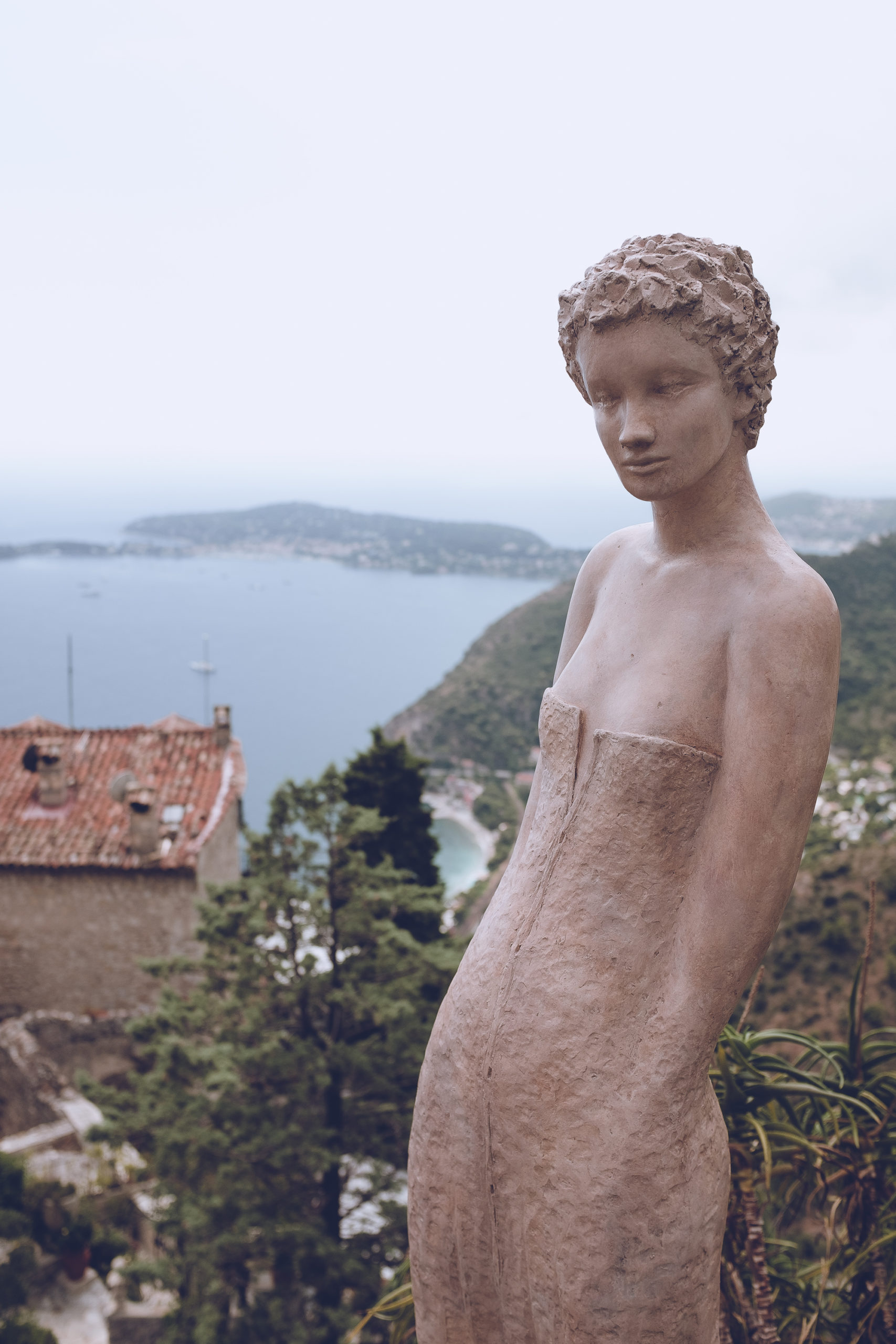 Visit Villa Ephrussi de Rothschild and its theme gardens. Walk down to Saint Jean Cap Ferrat afterwards, and end the day in one of the beaches.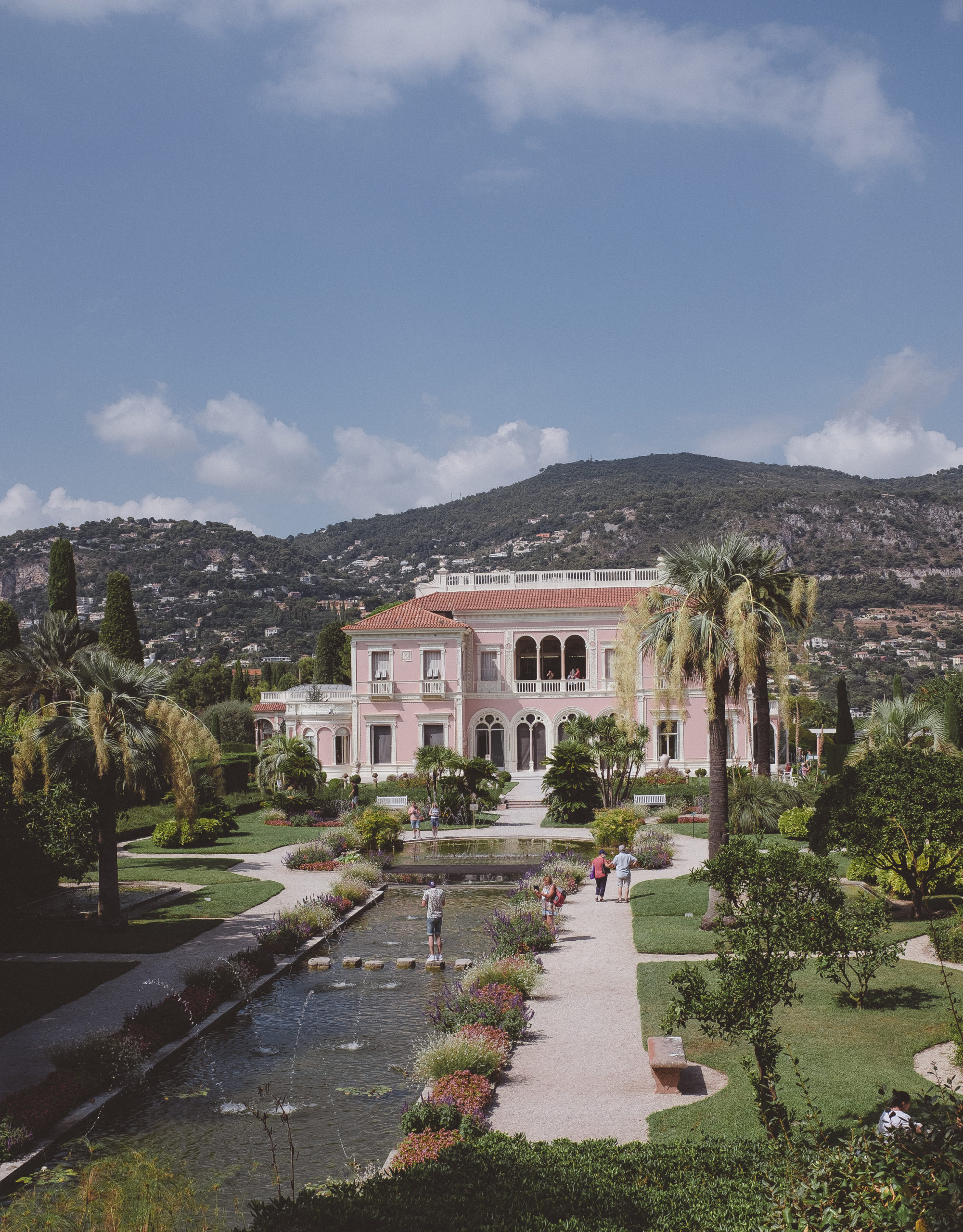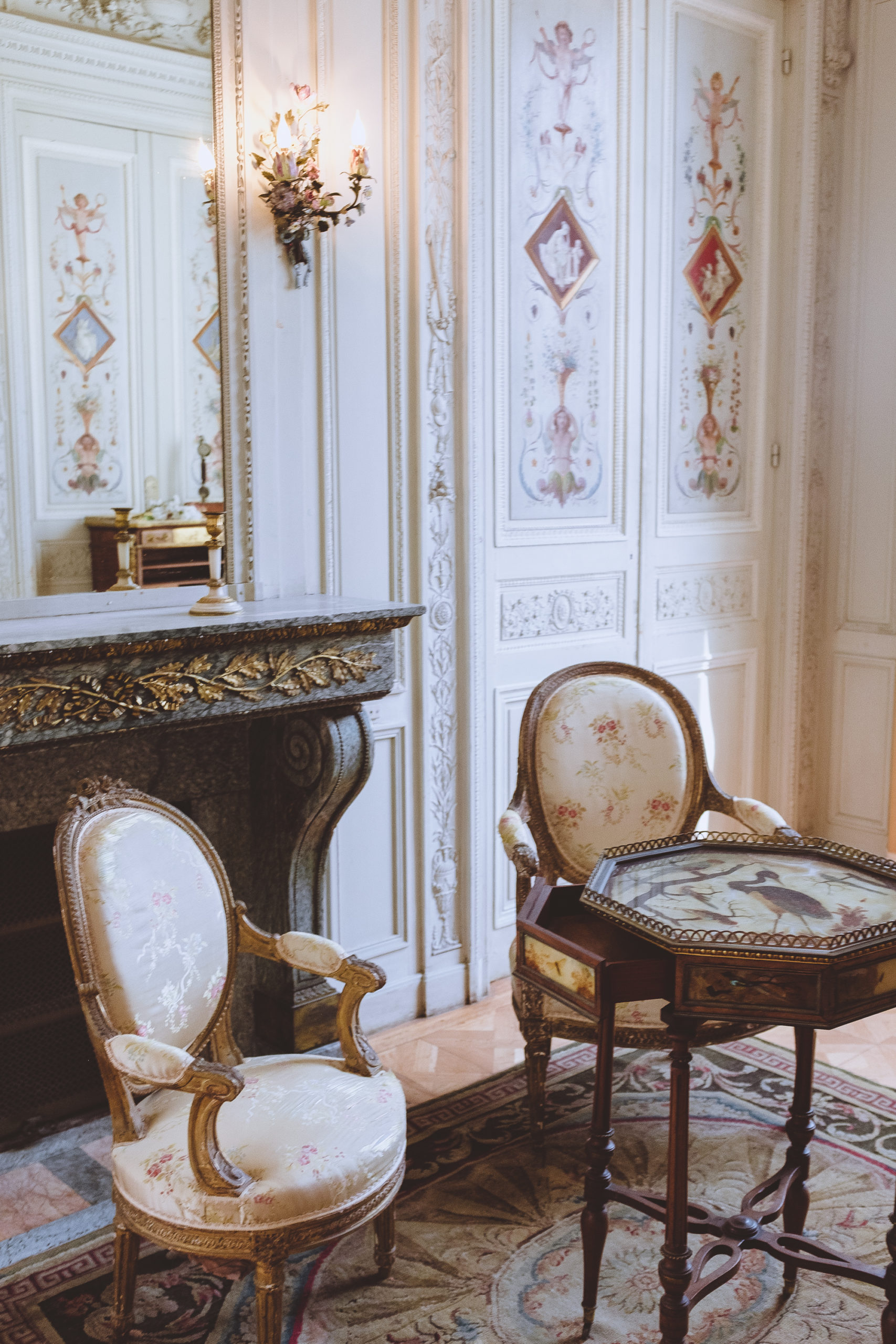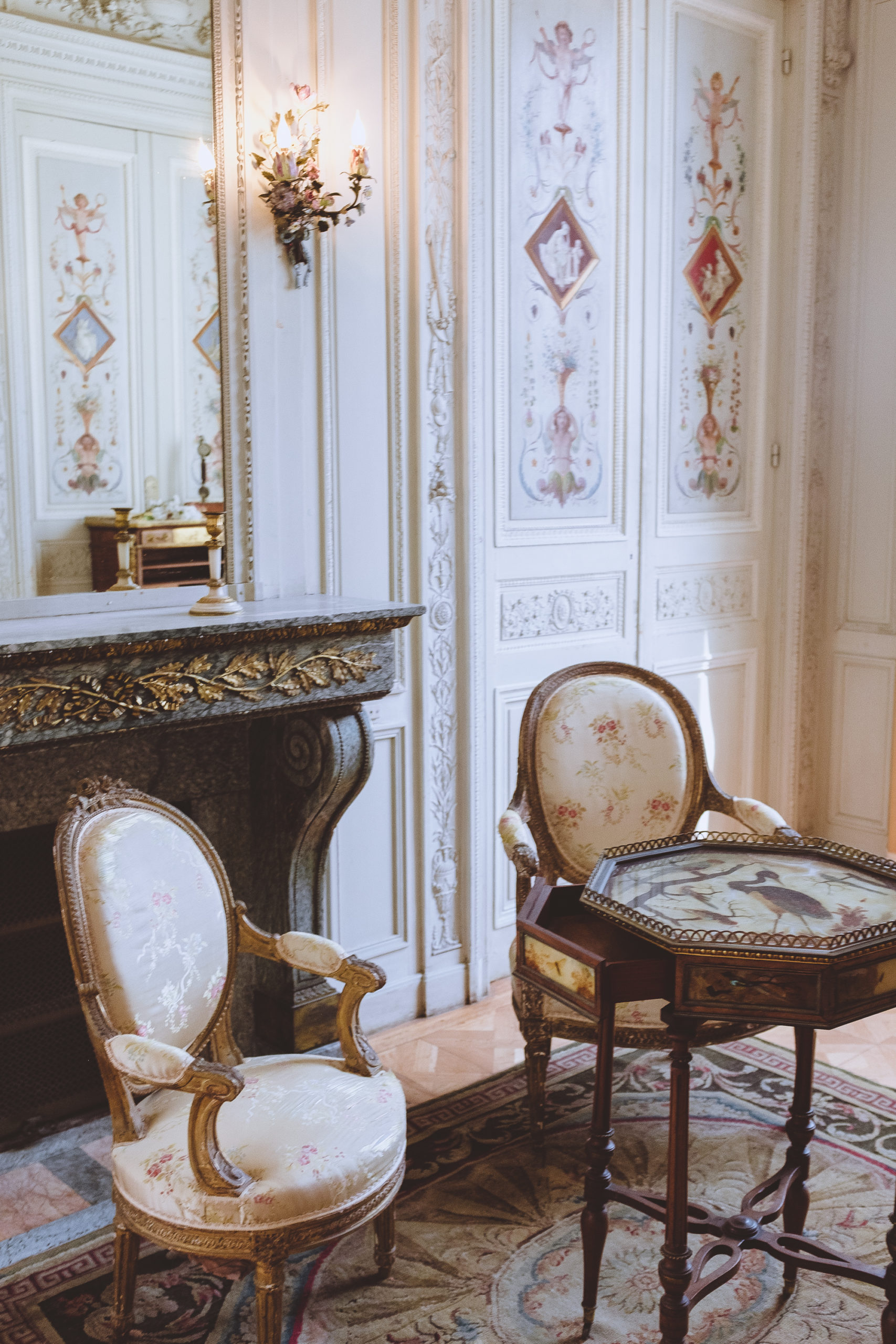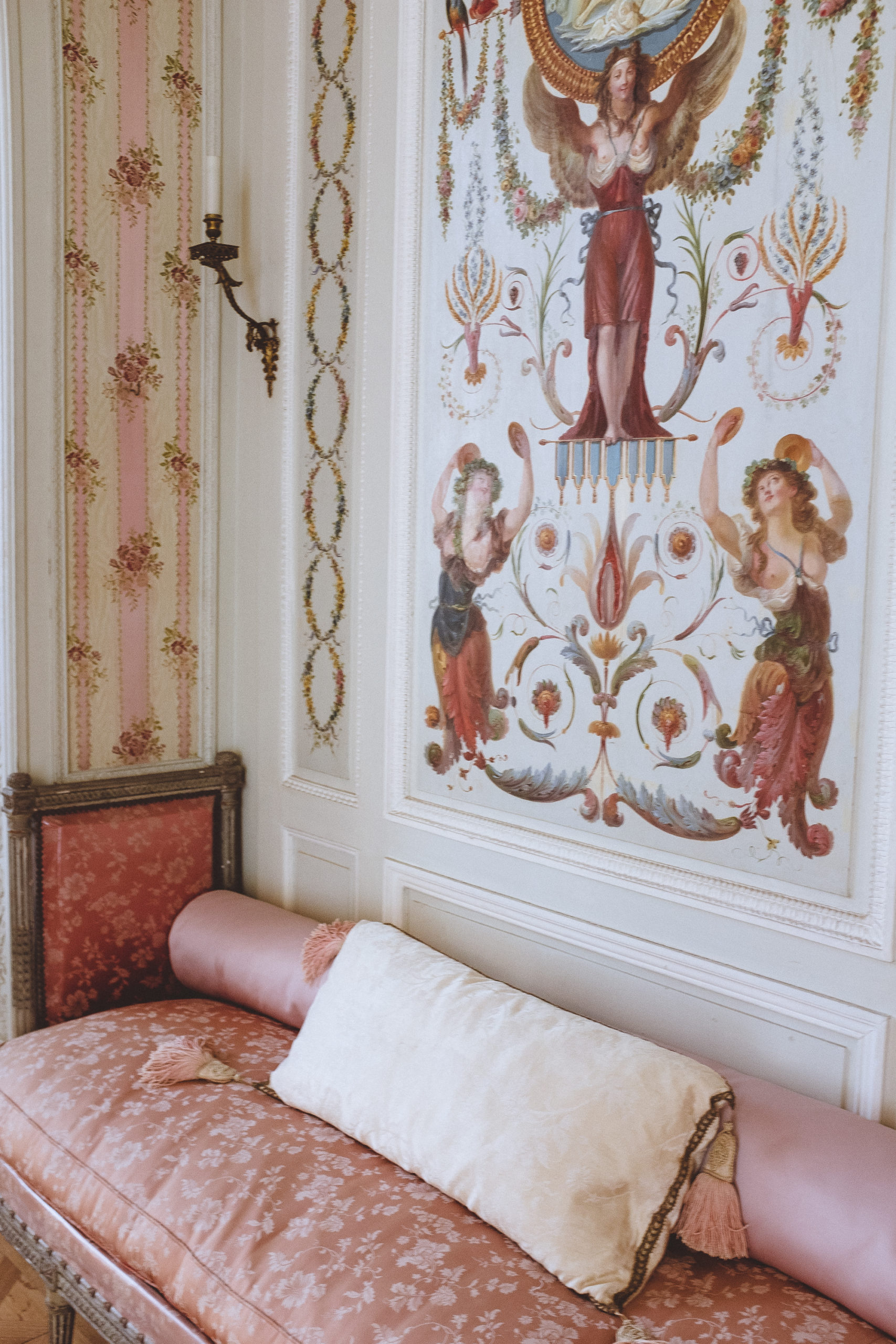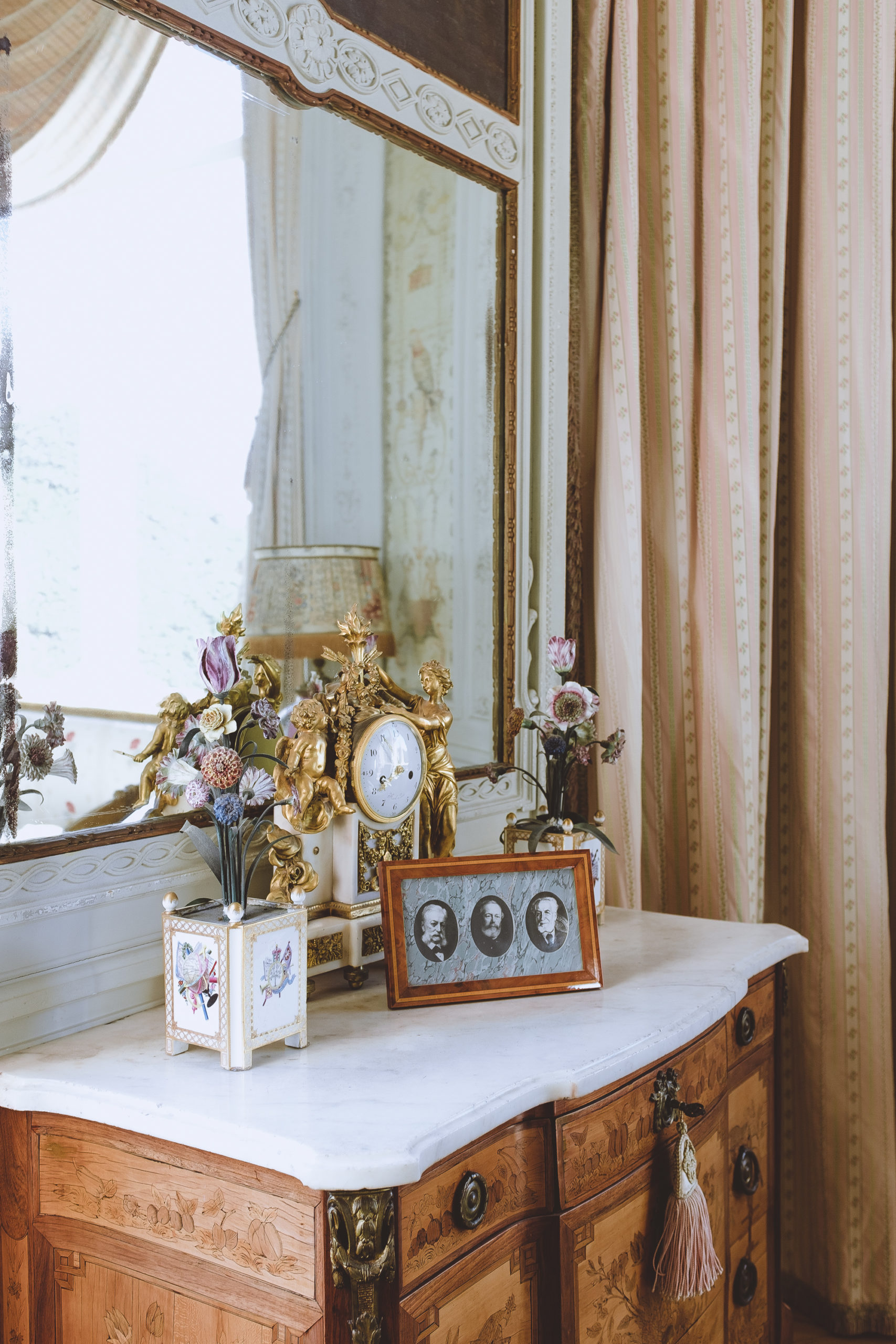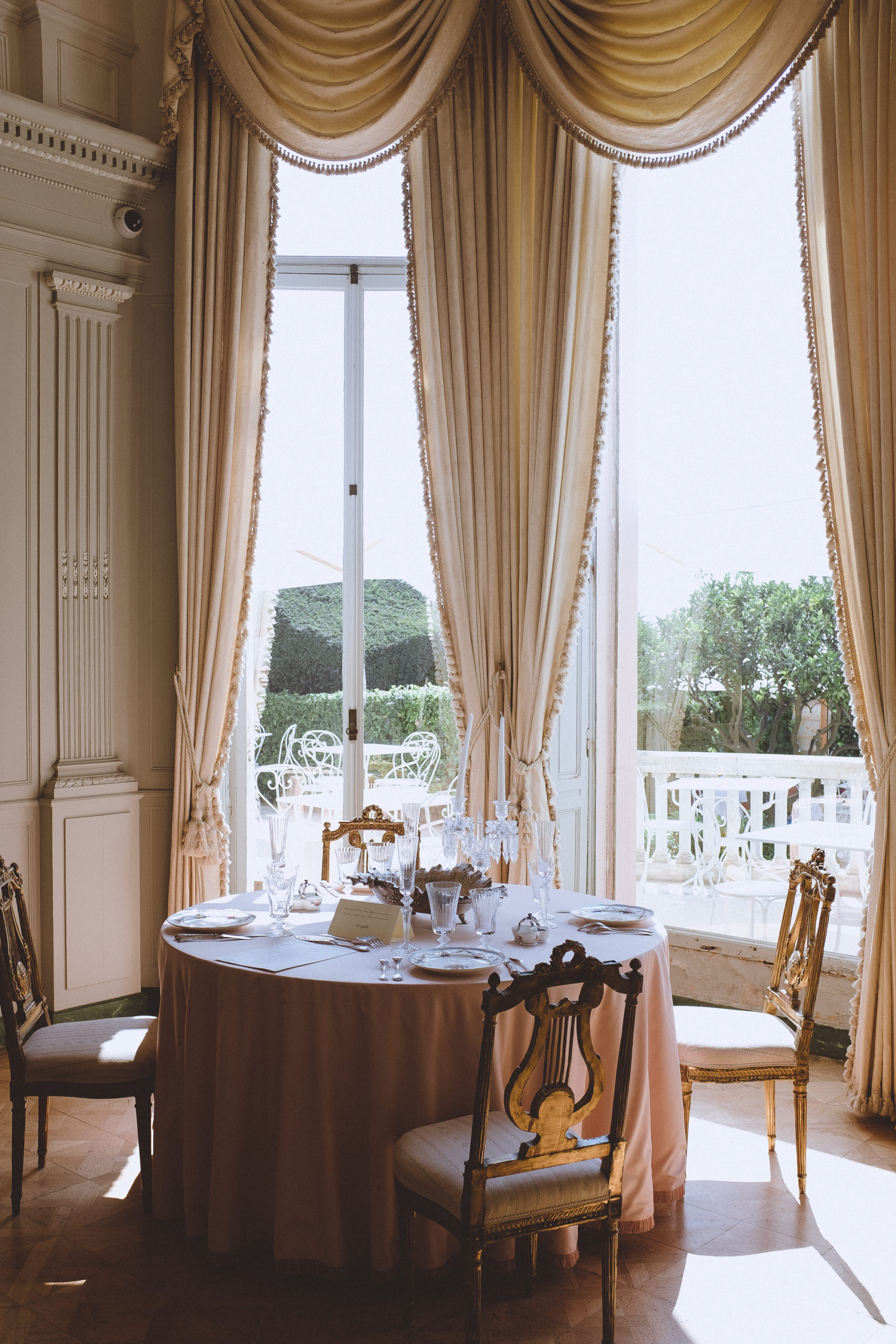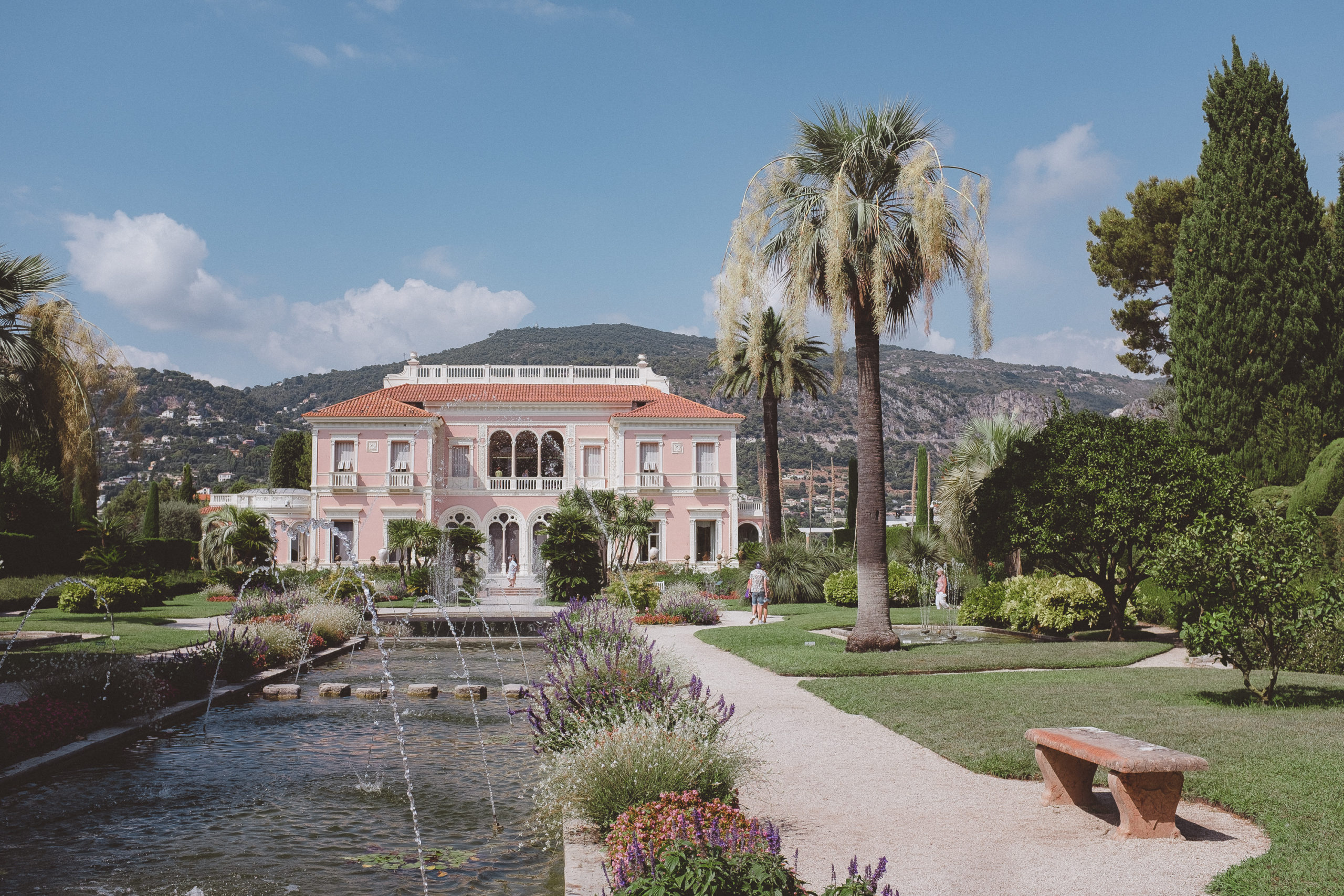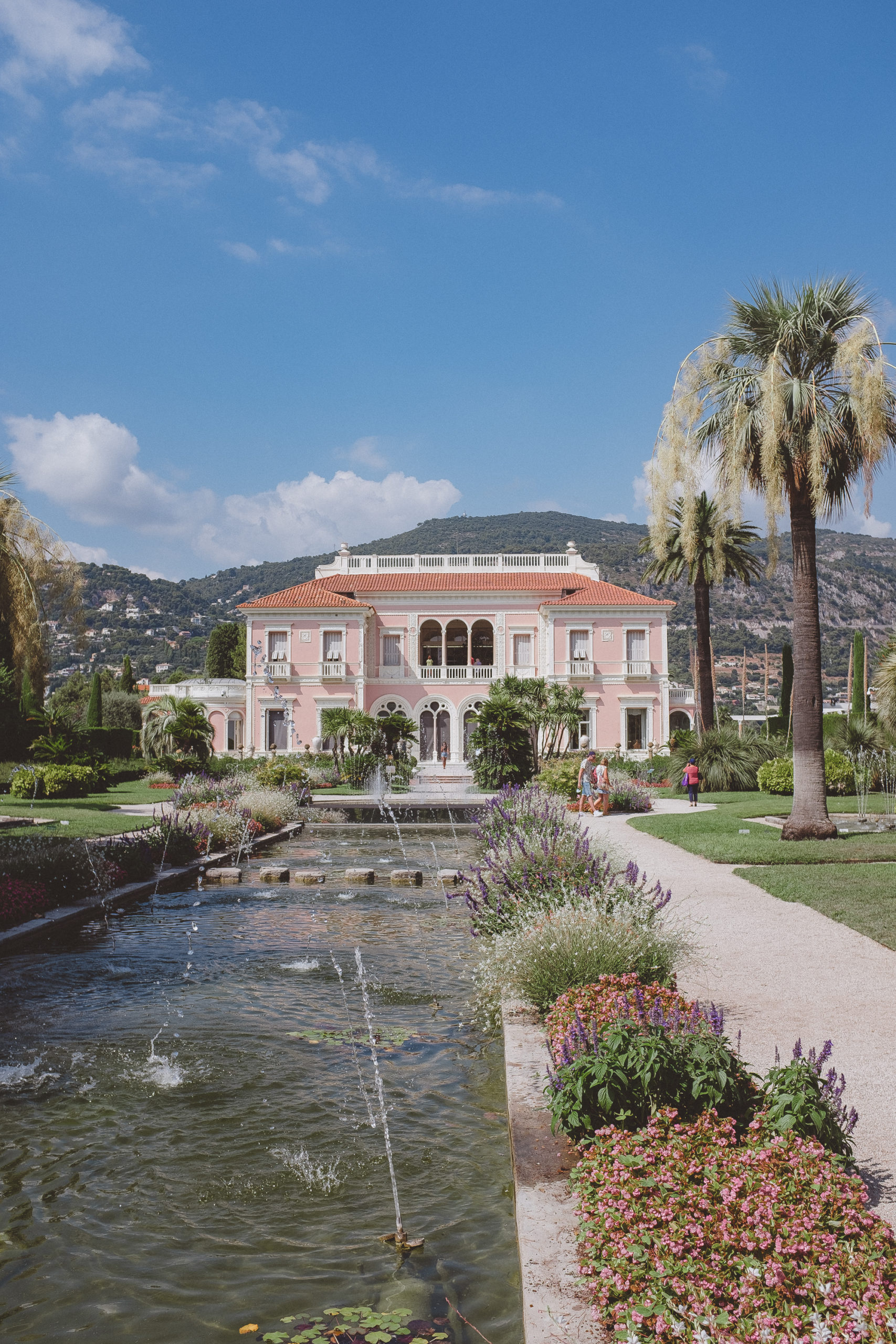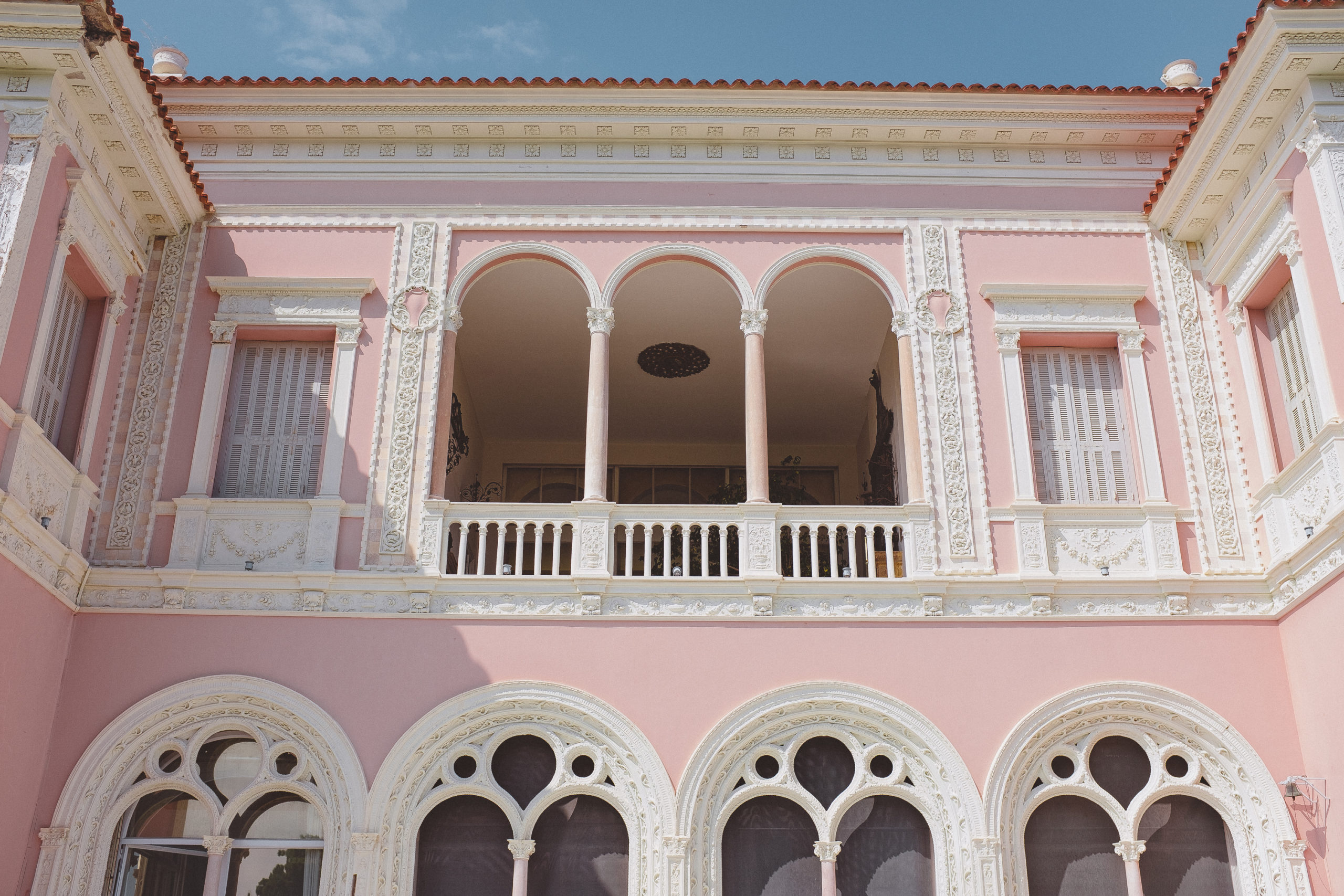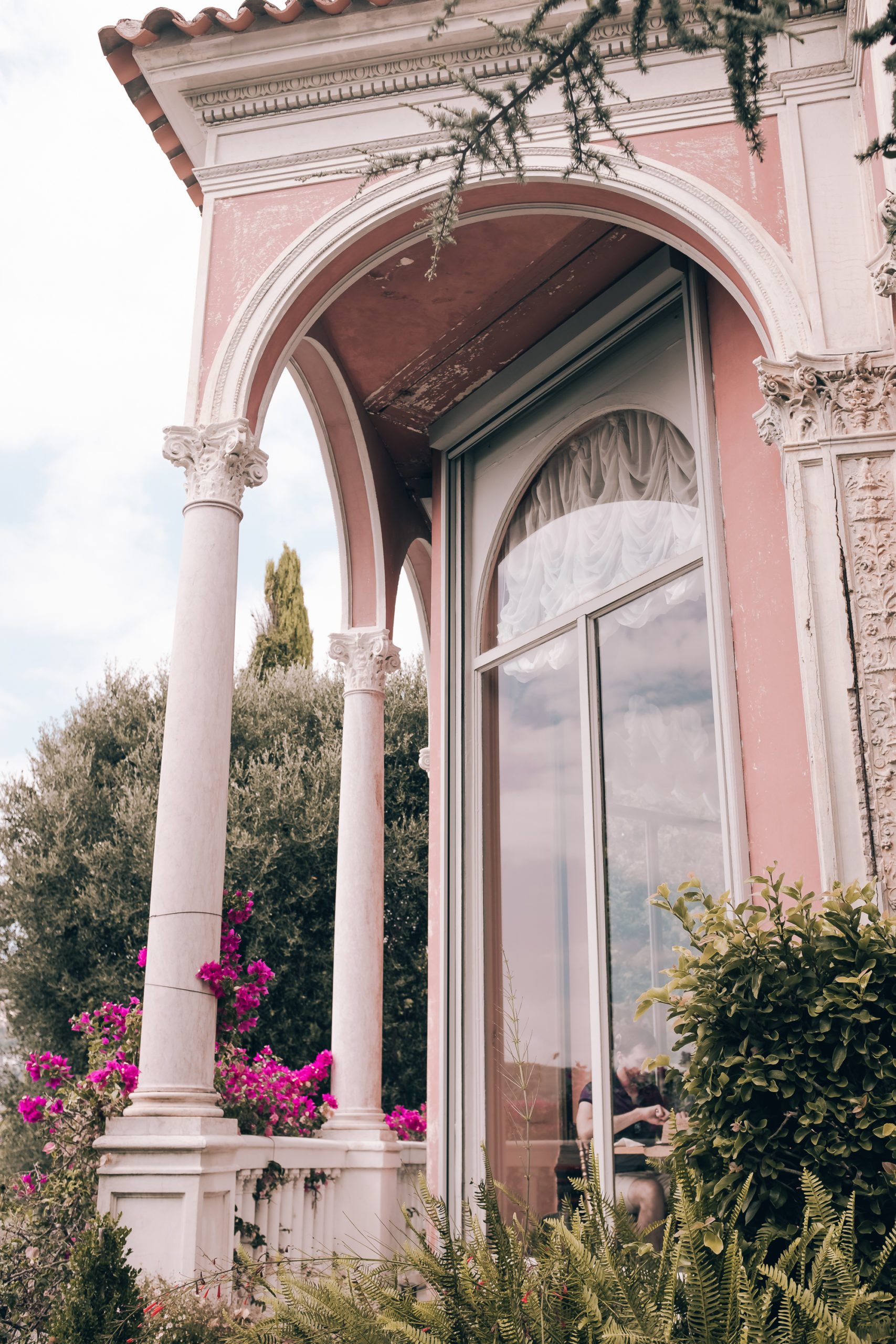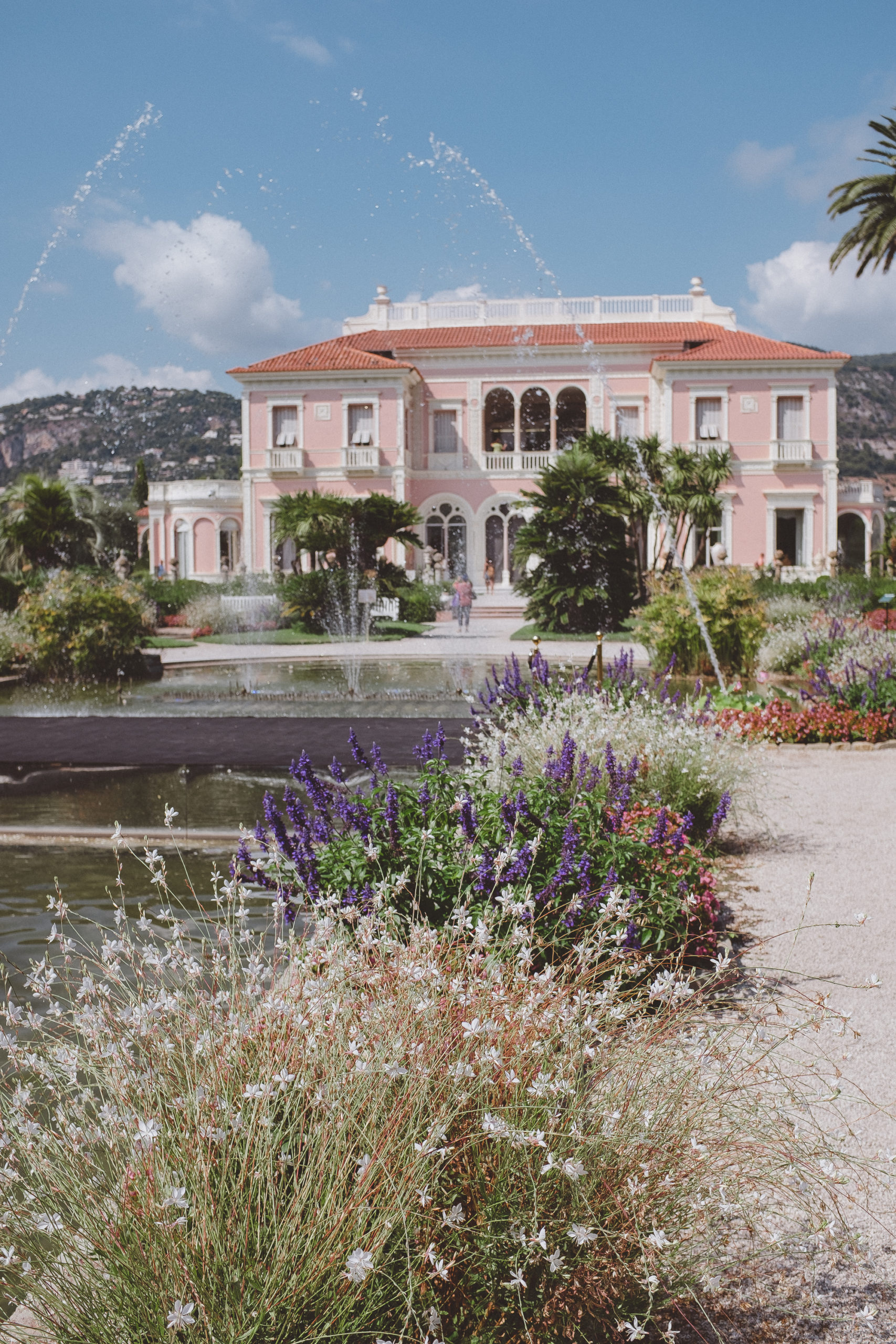 Book your stay in Nice with Booking.com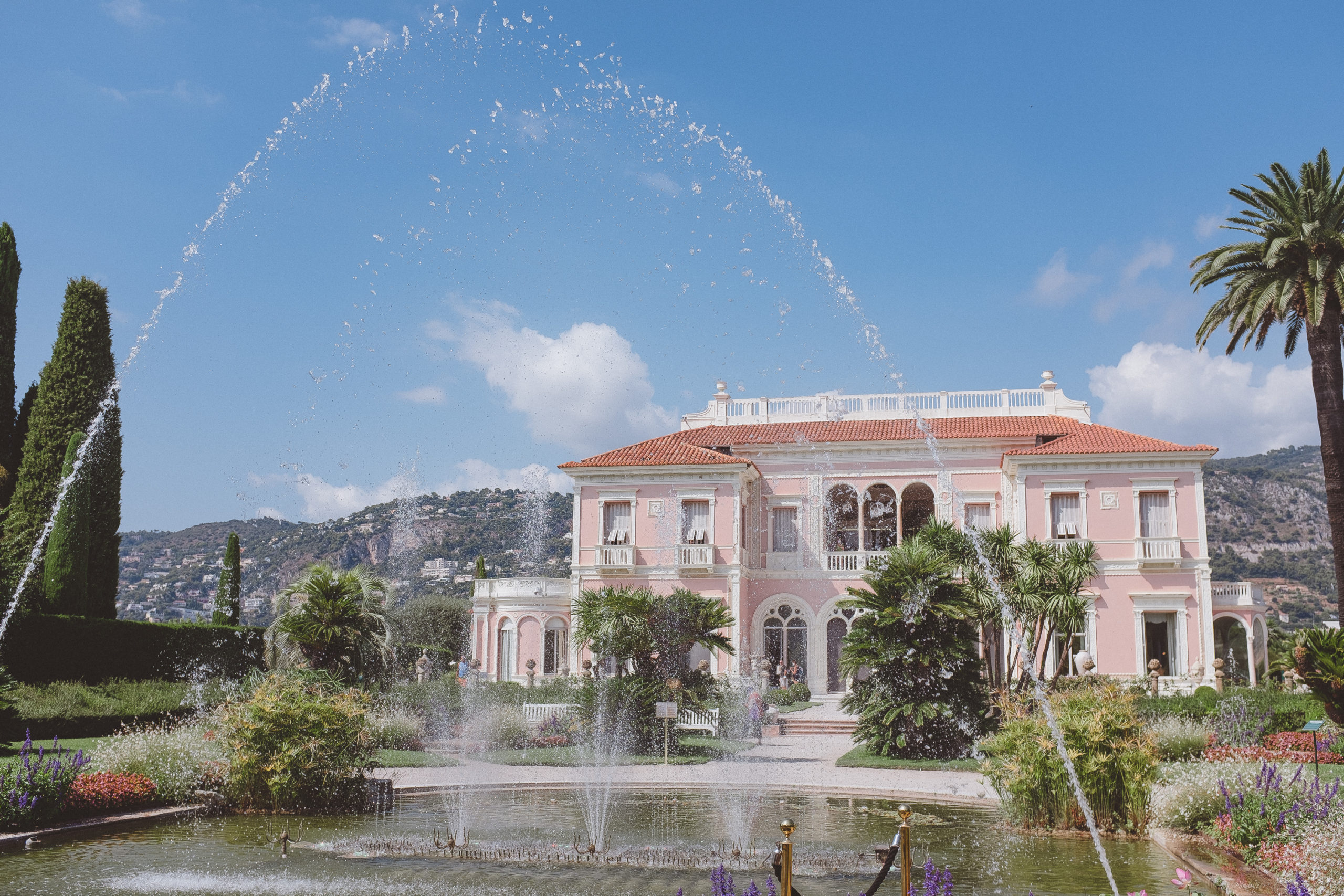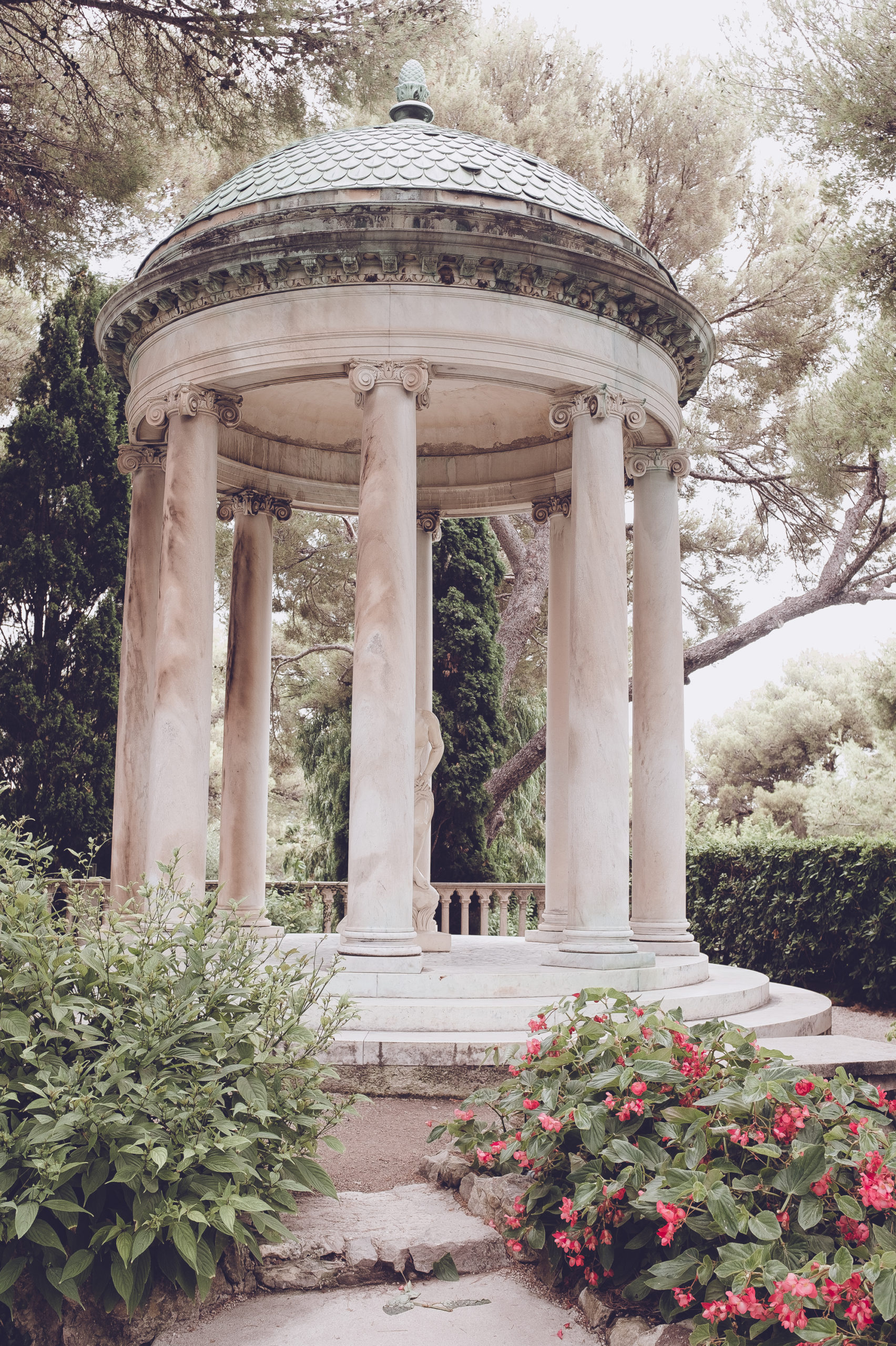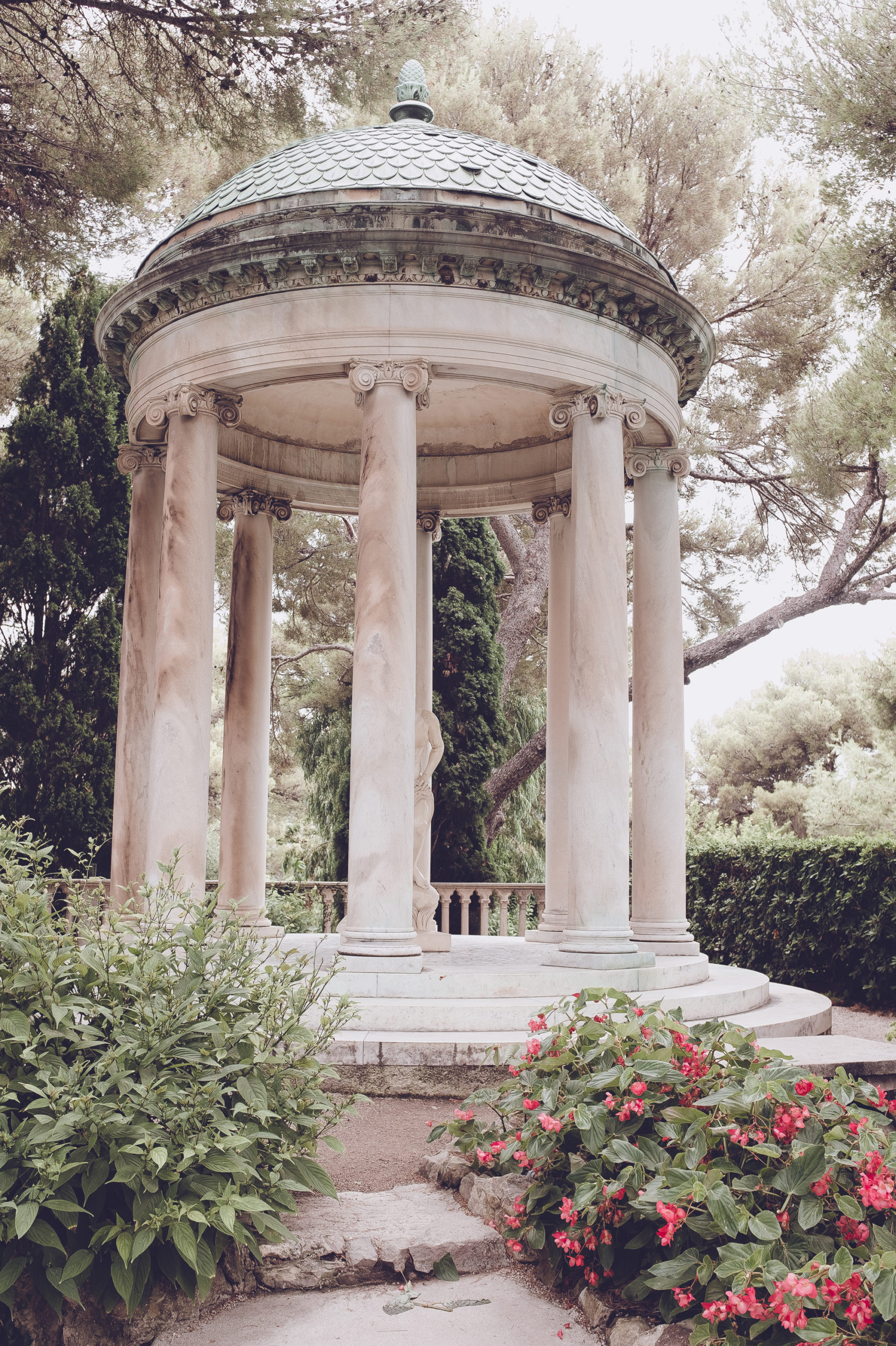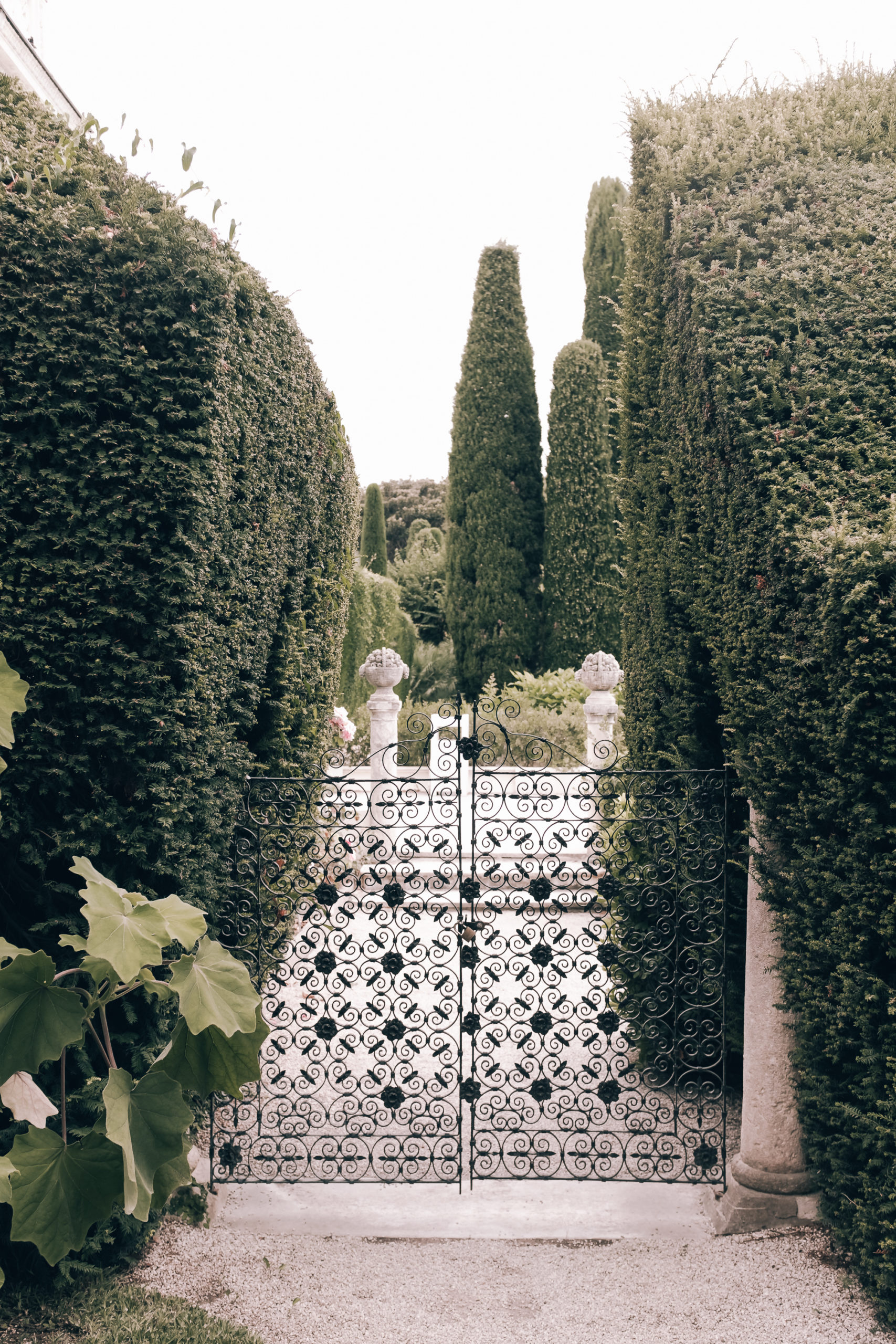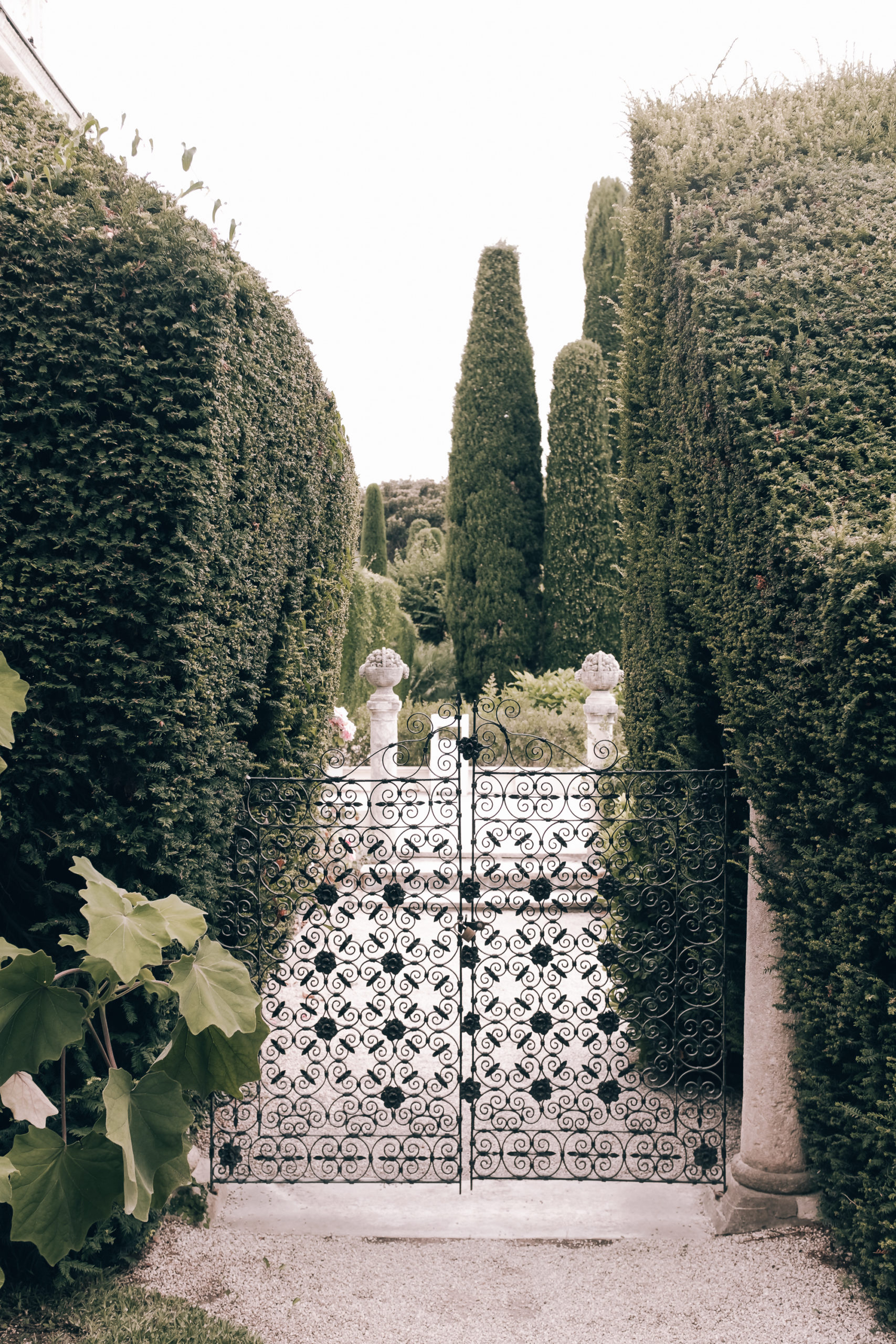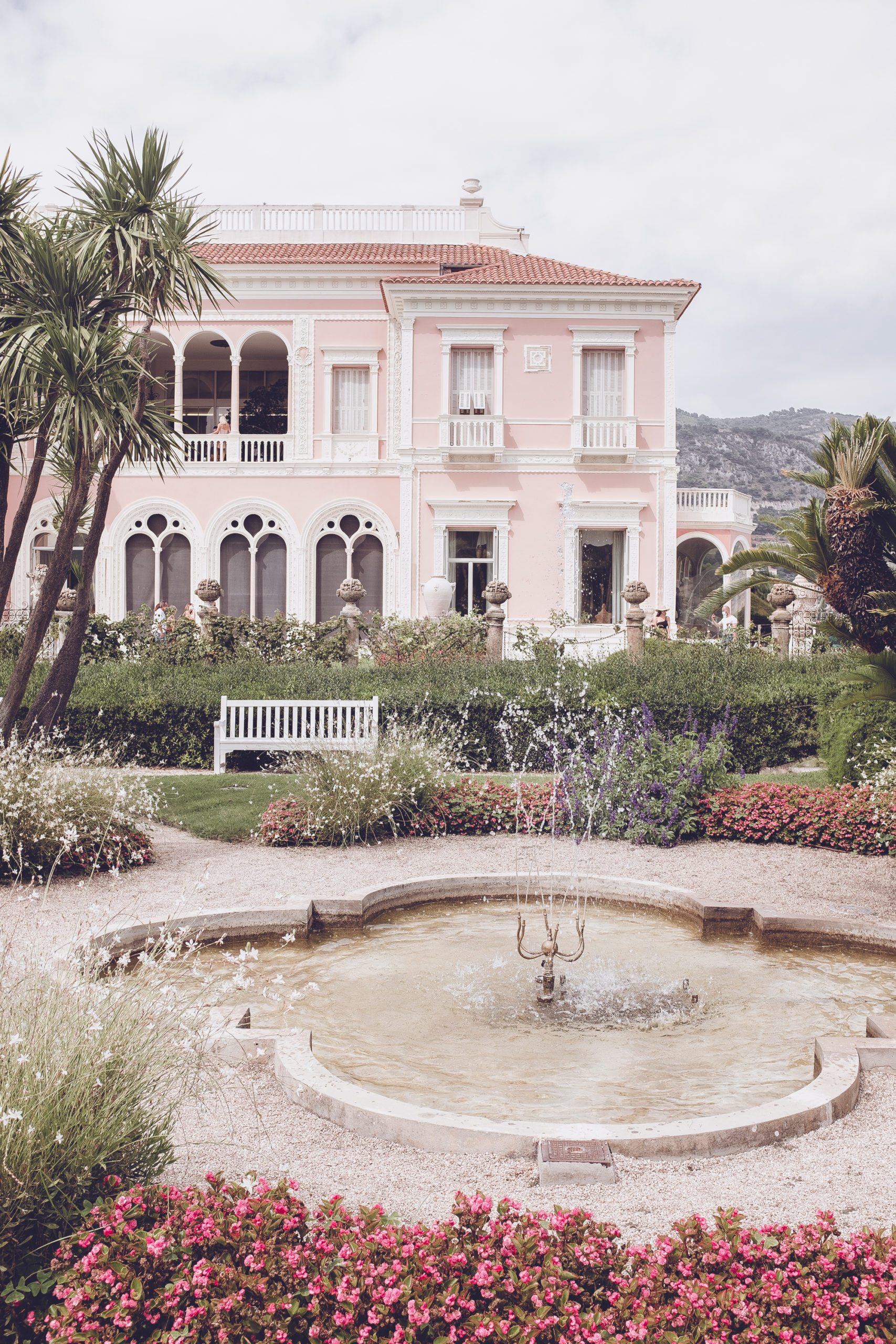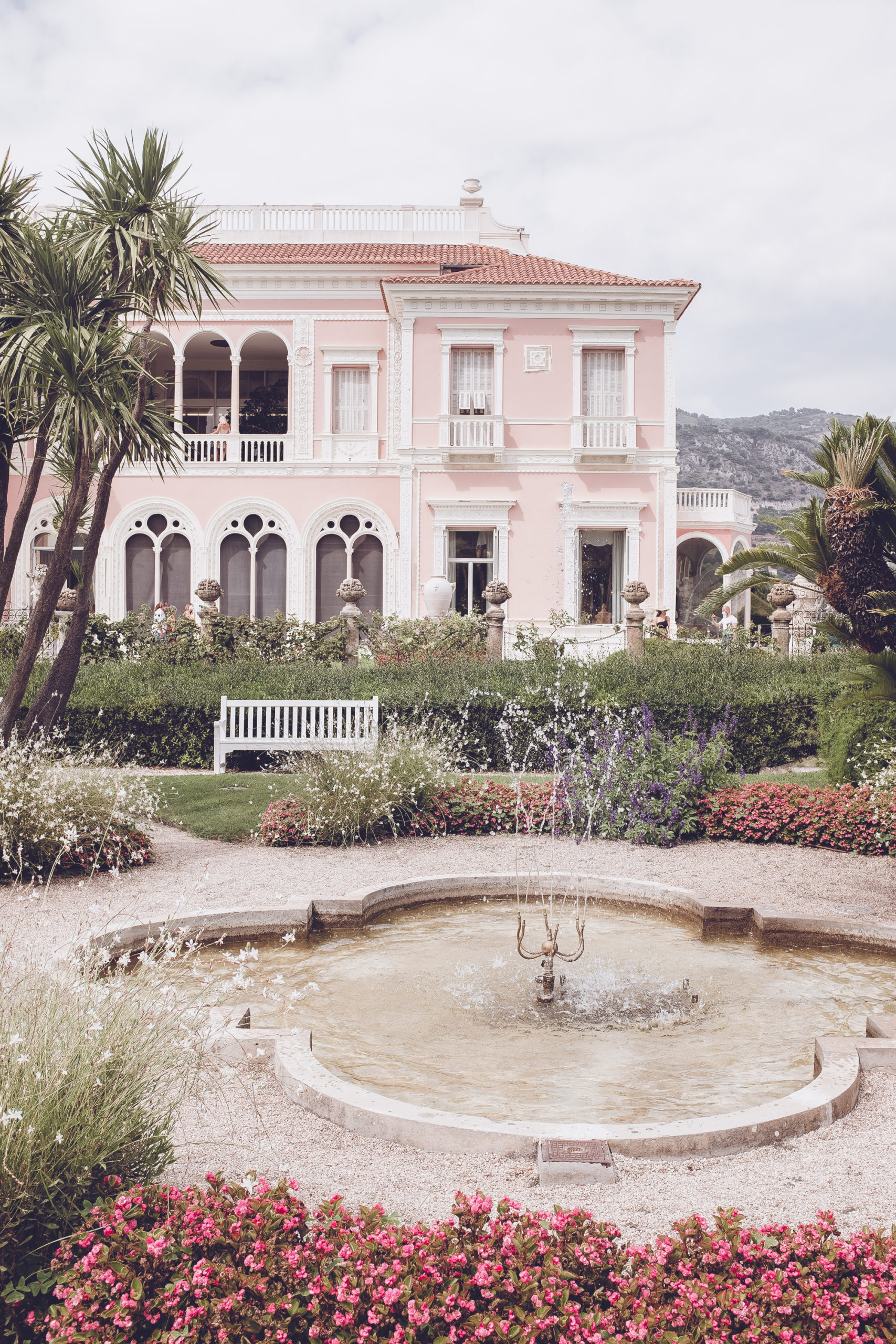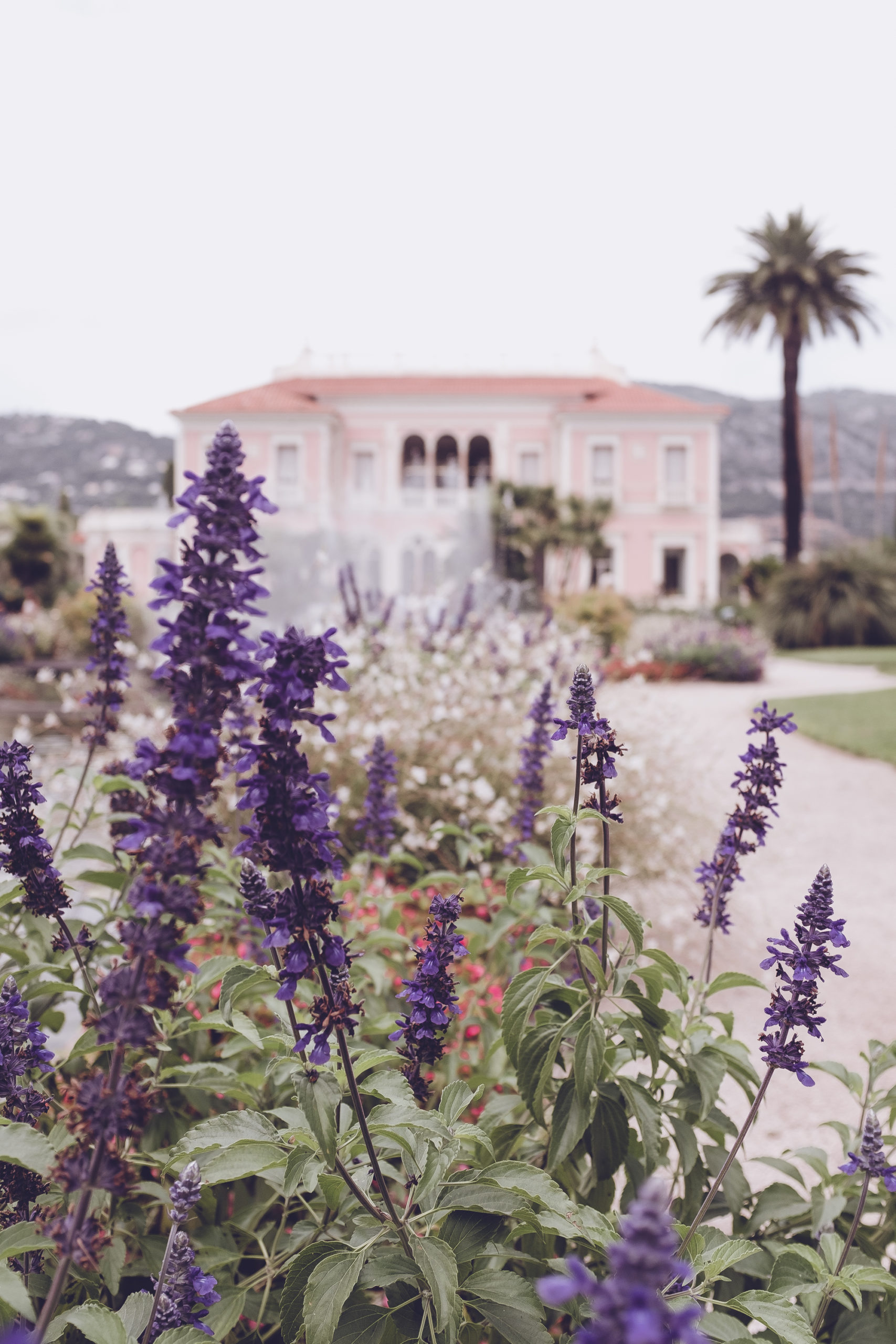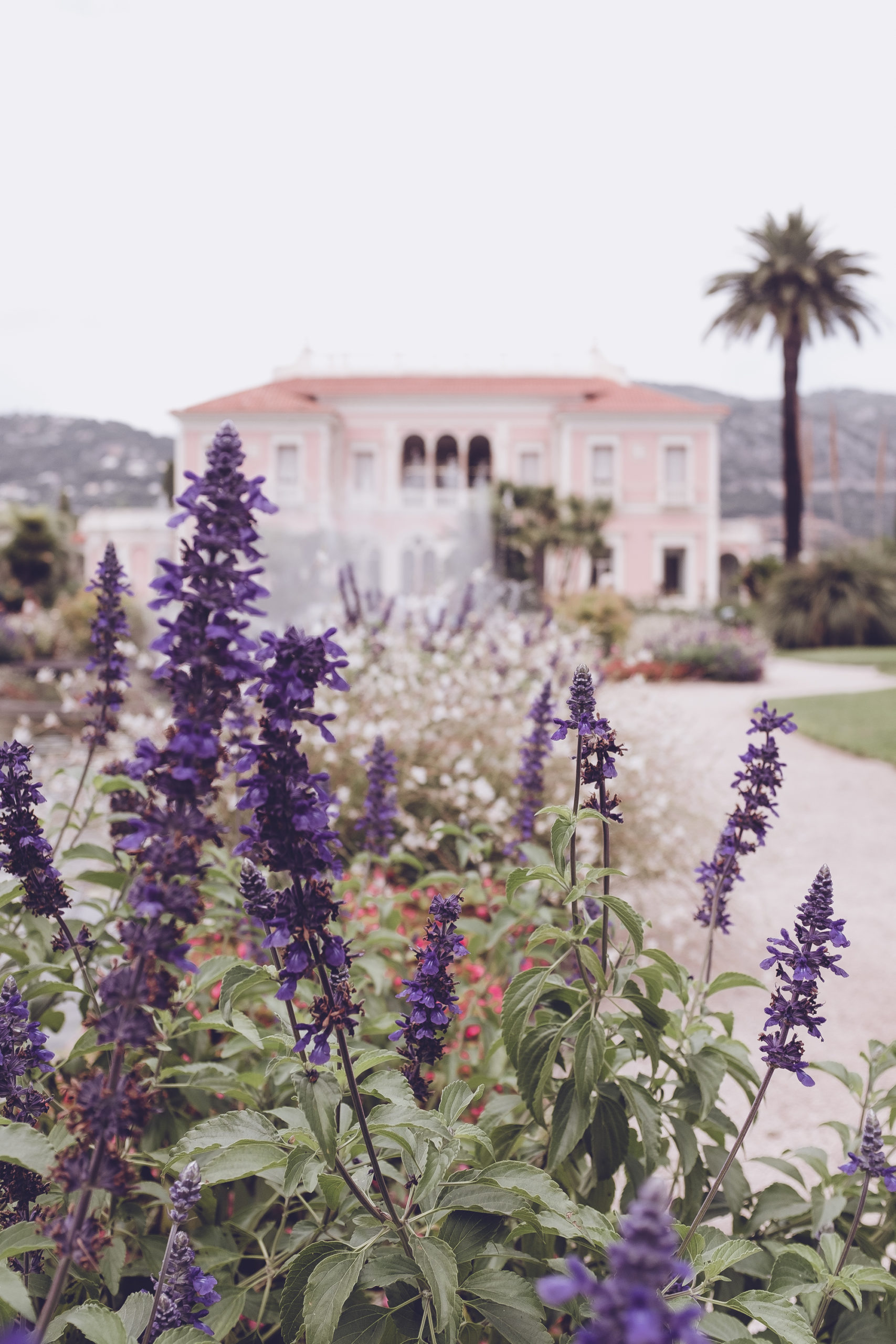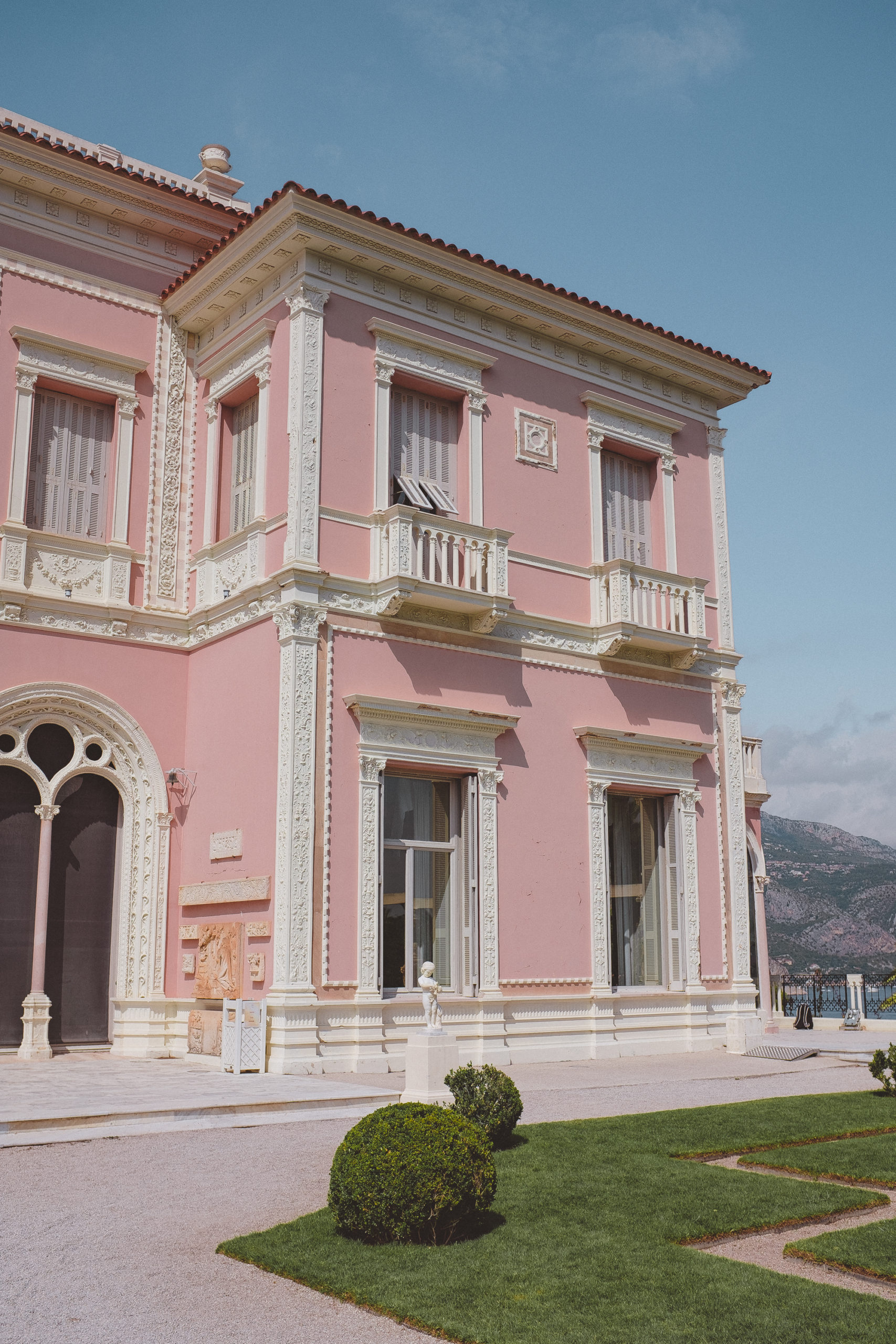 Make a stop above Villefranche sur Mer to admire the panorama and take some photos.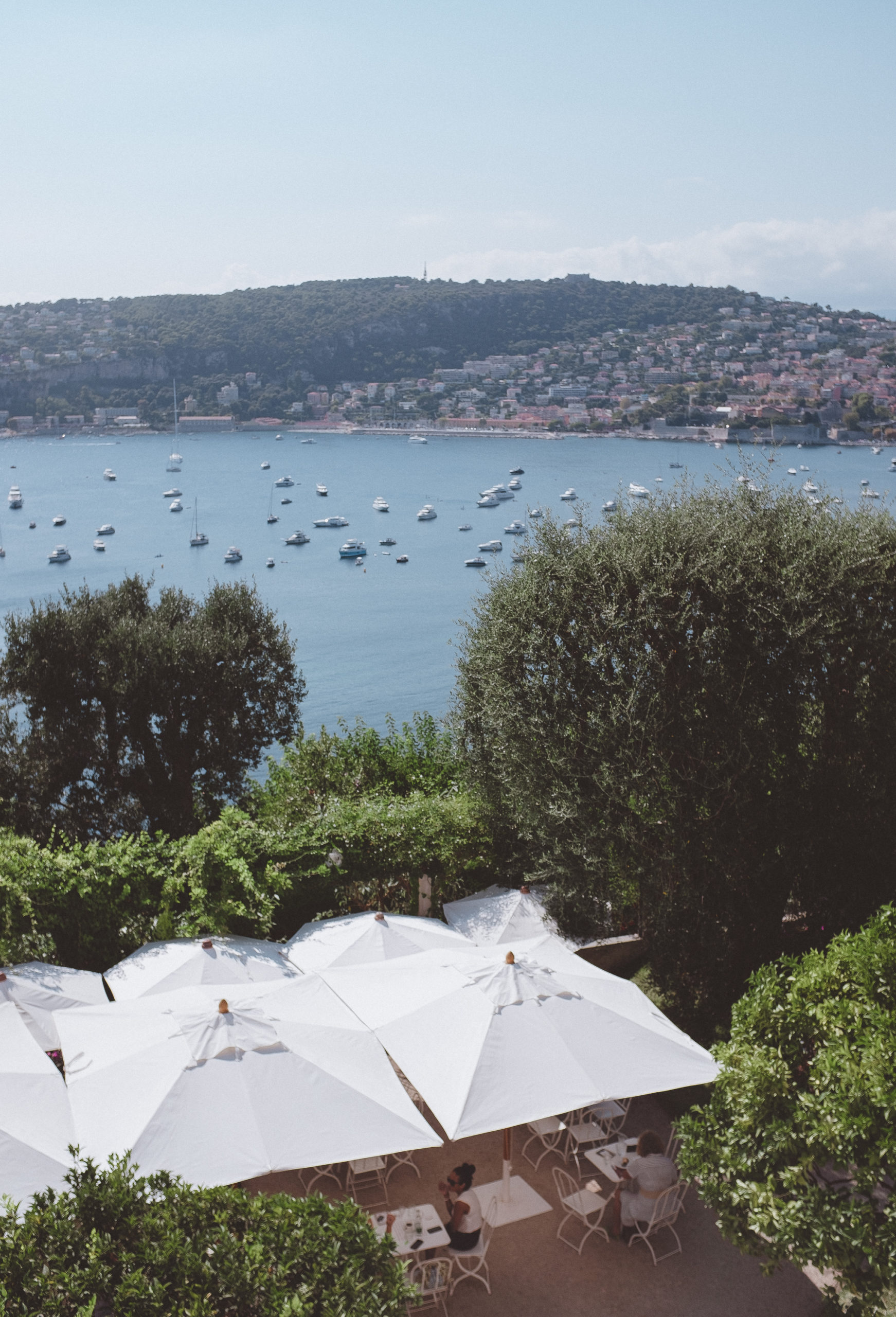 For drinks and dinner on a rooftop Bar, head to Hotel Monsigny during sunset time.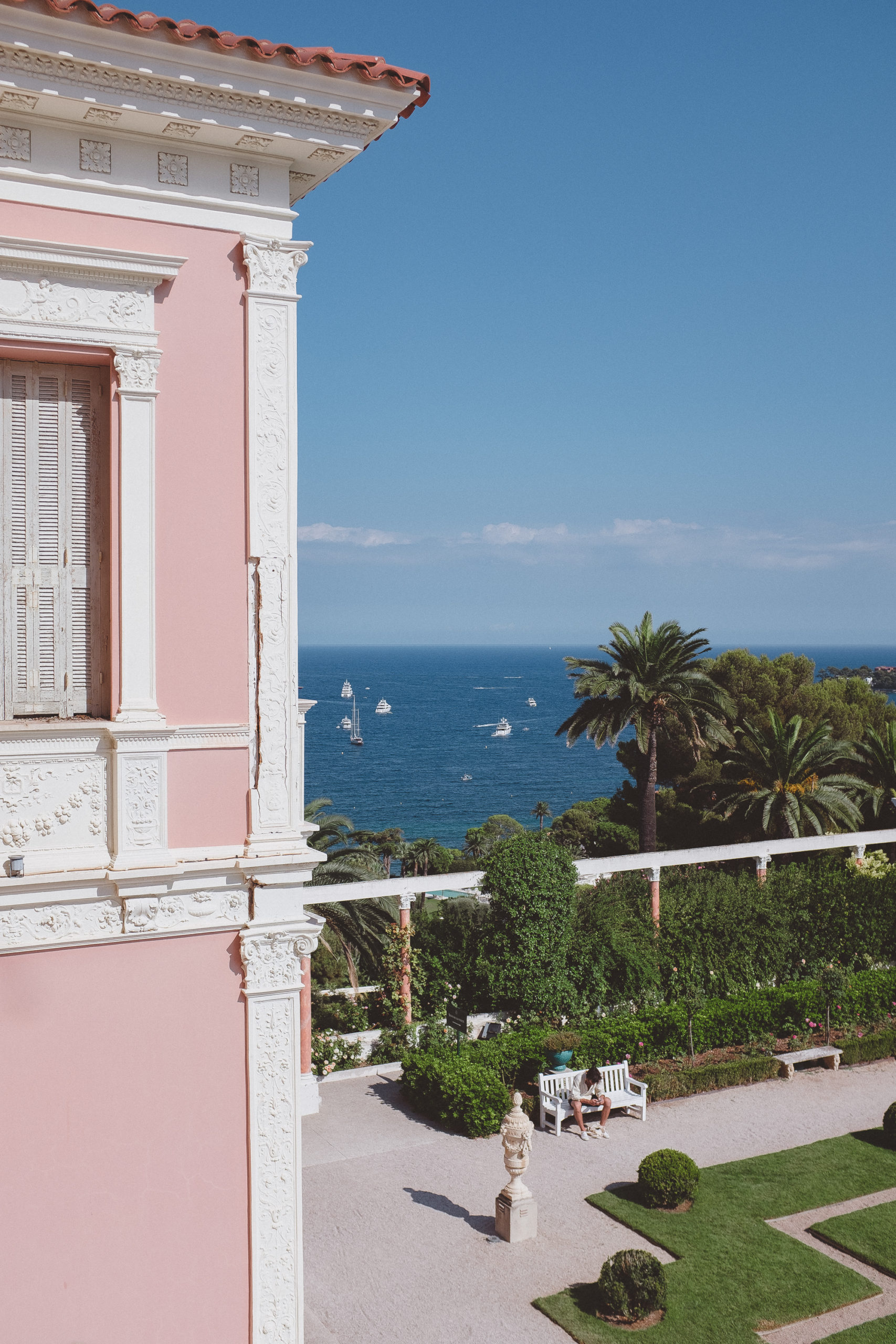 Where to stay in Nice Côte d'Azur
The Deck Hotel is a 4-star boutique hotel located in the heart of Nice, France, known for its prime location and contemporary design. The hotel offers an excellent location, as it is within walking distance of popular attractions, restaurants, and the beach. Being centrally situated allows guests to explore Nice easily. The Deck Hotel is known for its stylish and contemporary decor, creating a comfortable and visually appealing atmosphere for guests.
Book your stay at The Deck Hotel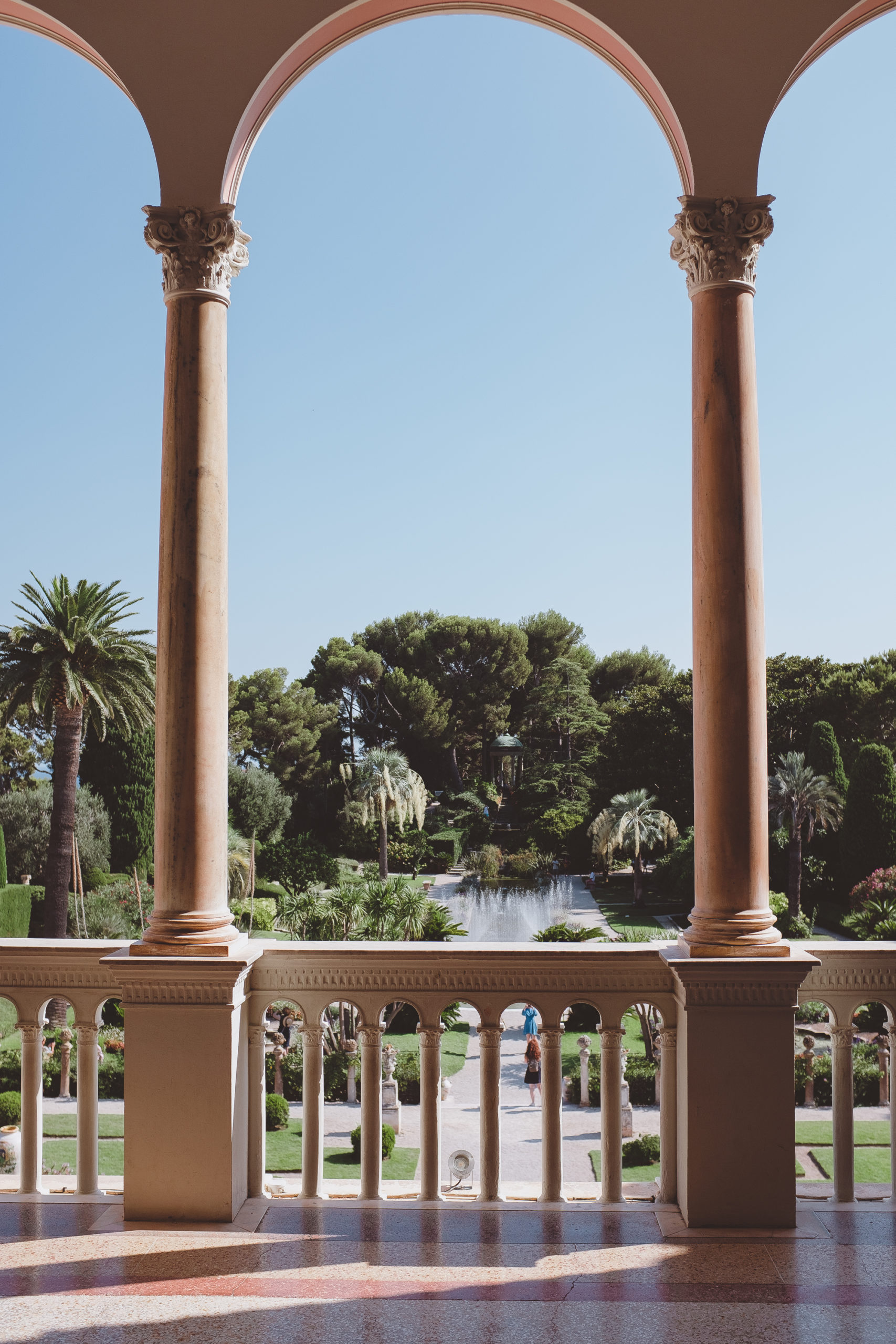 Please take a moment to share this blog post with your friends and family on your Facebook profile. They might also be looking for inspiring travel stories and exceptional travel photography. Sharing is caring.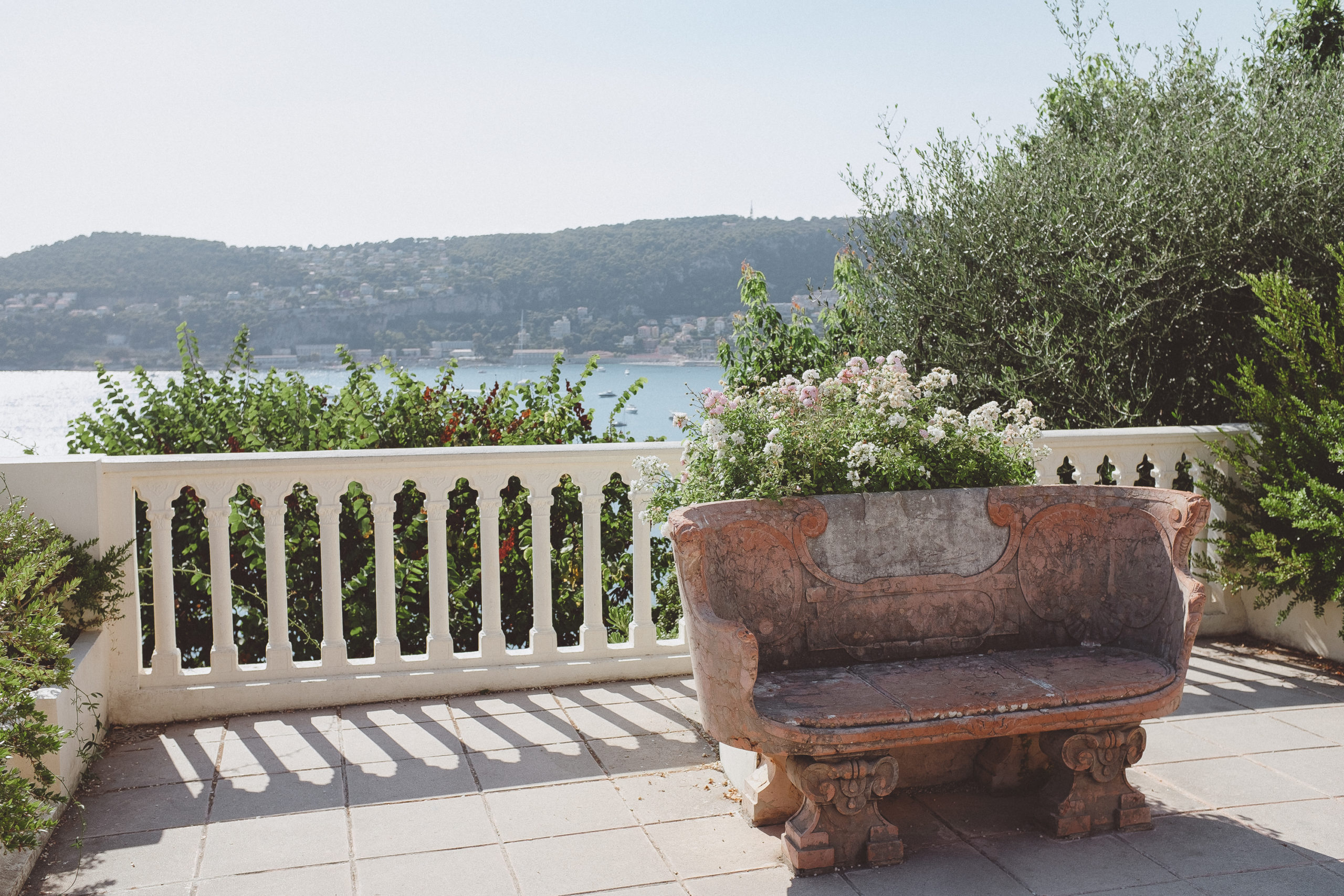 Those who are looking more informations, please visit the official website of Nice Tourism Board and follow their Instagram account. If you have any questions, I will be happy to answer in the comment section below!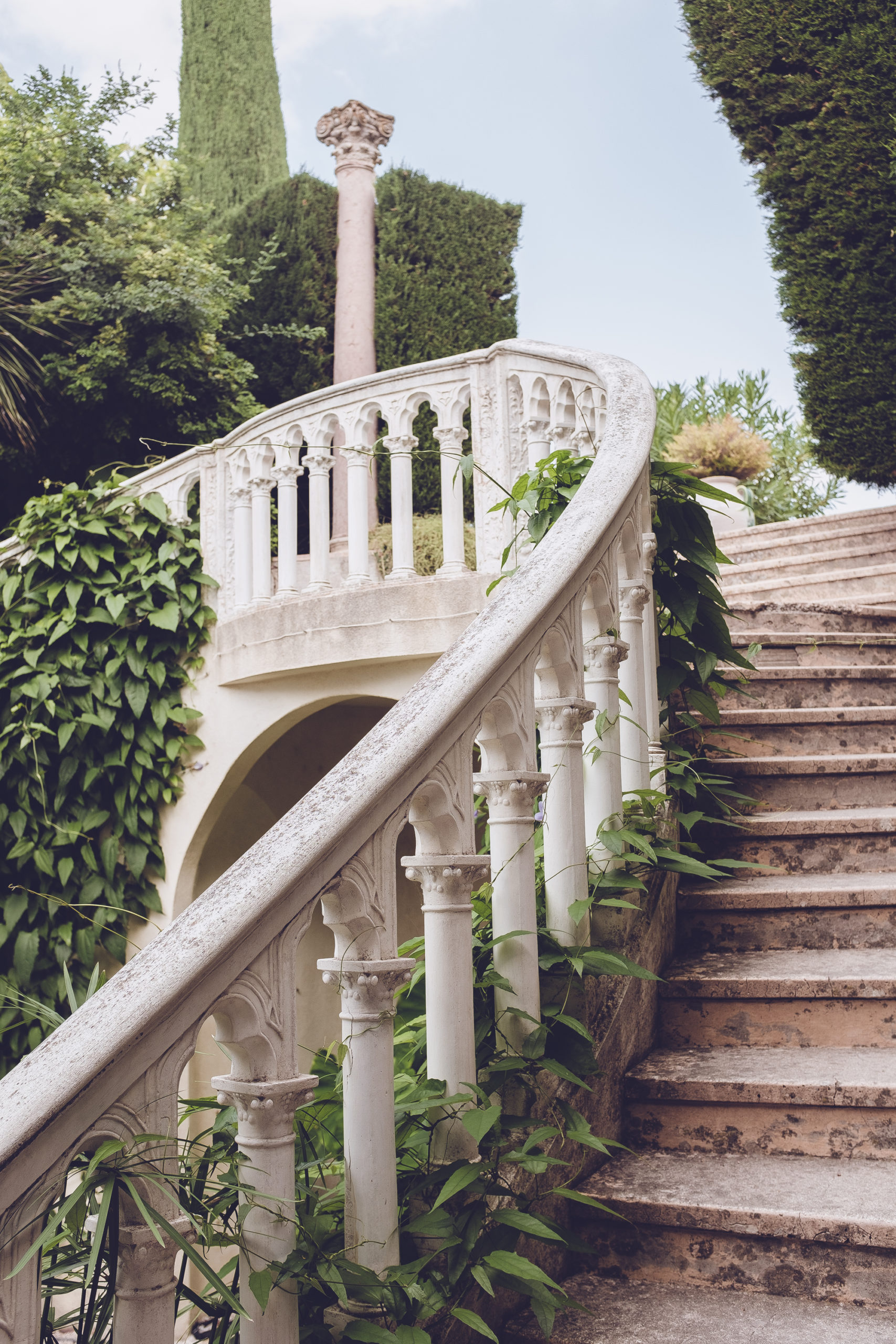 *Disclaimer: Individual Press trip organized by Atout France in collaboration with Wizz Air.  All thoughts and opinions are my own. This blog post is NOT sponsored. It contains affiliate links. I get a commission if you make a purchase through the links which comes at no cost to you. Thank you from the bottom of my heart for using my links. All photos are taken and edited by me.
WHERE TO NEXT? Discover more of my Travel Guides!
7 day Itinerary for Hamburg and beyond
The Best Restaurants in Chania
Hydra island: 10 must do activities
Where to stay in Patmos island
The Ultimate Karpathos Travel Guide
Follow me on Instagram for more
♥