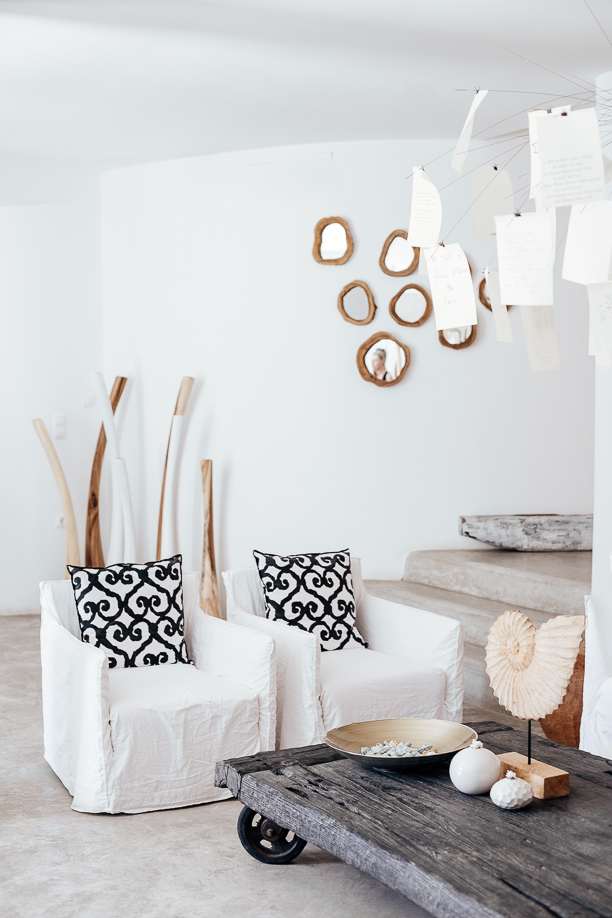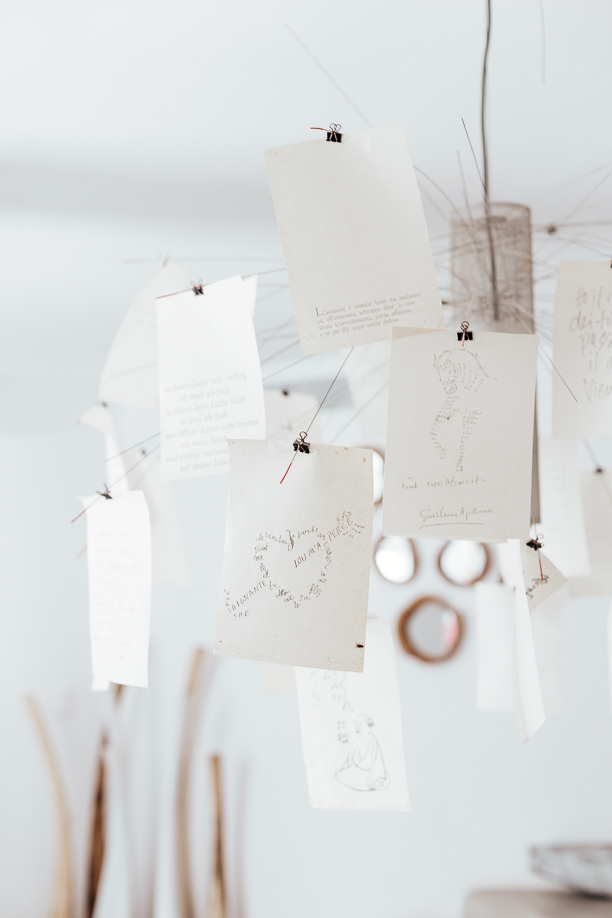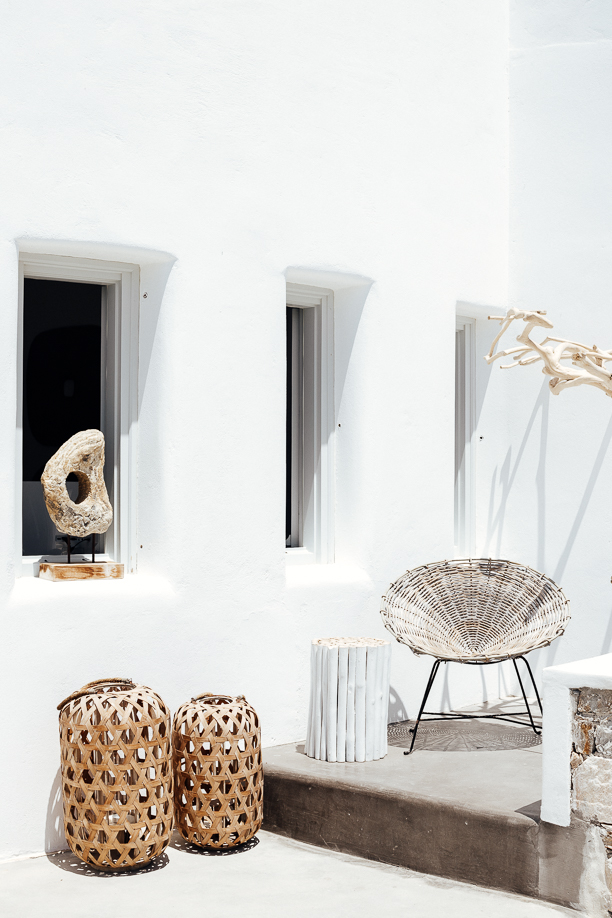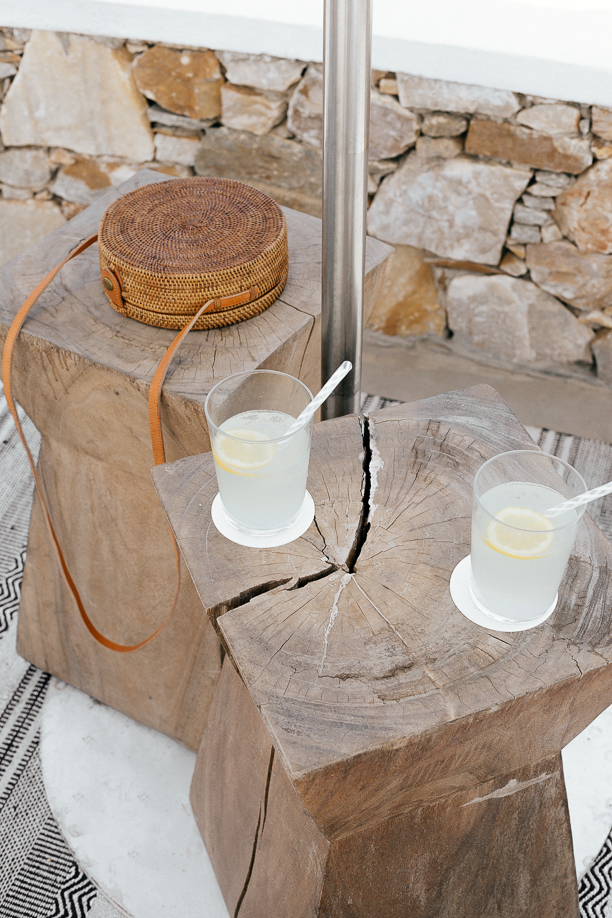 As you may have already noticed on Instagram, last June I embarked on a great adventure.
I went island hopping in Greece. During my Greek island adventure, I stayed in 8 hotels in total. One of those was the Blue Sand, a charming Boutique Hotel that has views to Agali Bay in Folegandros.
I have done this in other destinations and I did it once again at Blue Sand Boutique Hotel & Suites. I spent the first four days in the hotel and didn't leave Agali Bay. Even though it was my first visit to Folegandros and we were curious to explore the whole island, my friend Pauline and I decided to hang around the hotel instead. Tell me if I'm wrong…
We simply wanted to soak in all the beauty of the landscape, breathe in and out, relax in our hotel room, and take as many photos as possible. And we couldn't have found a better place to do just that.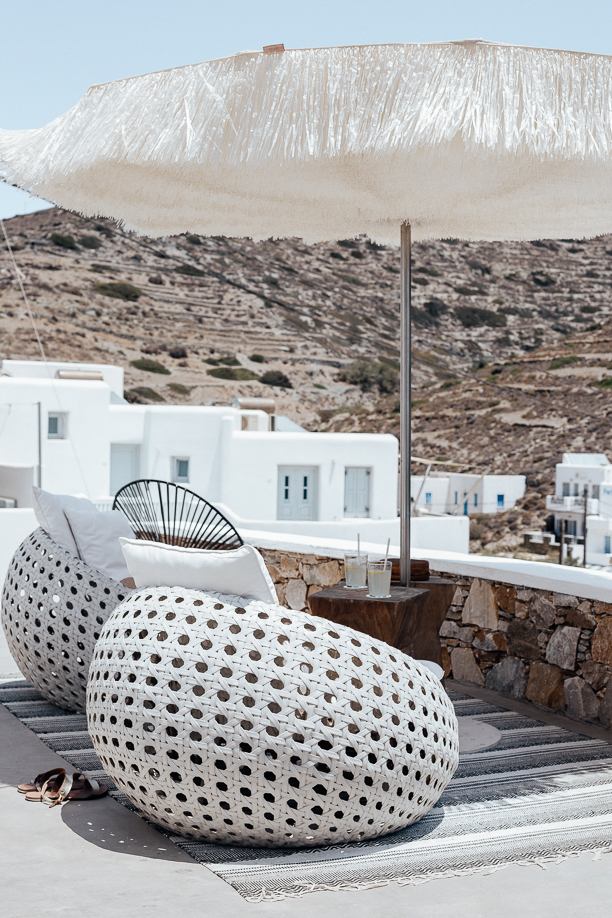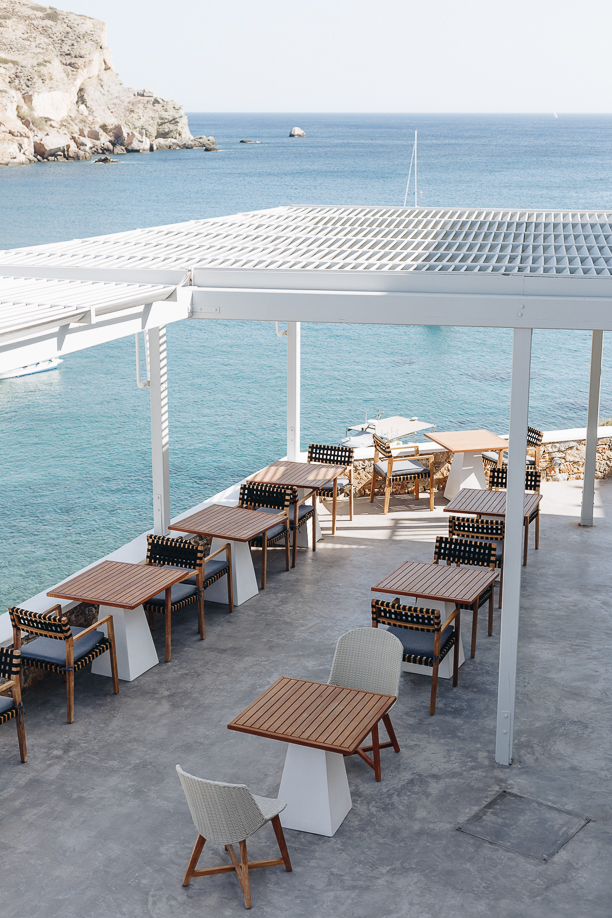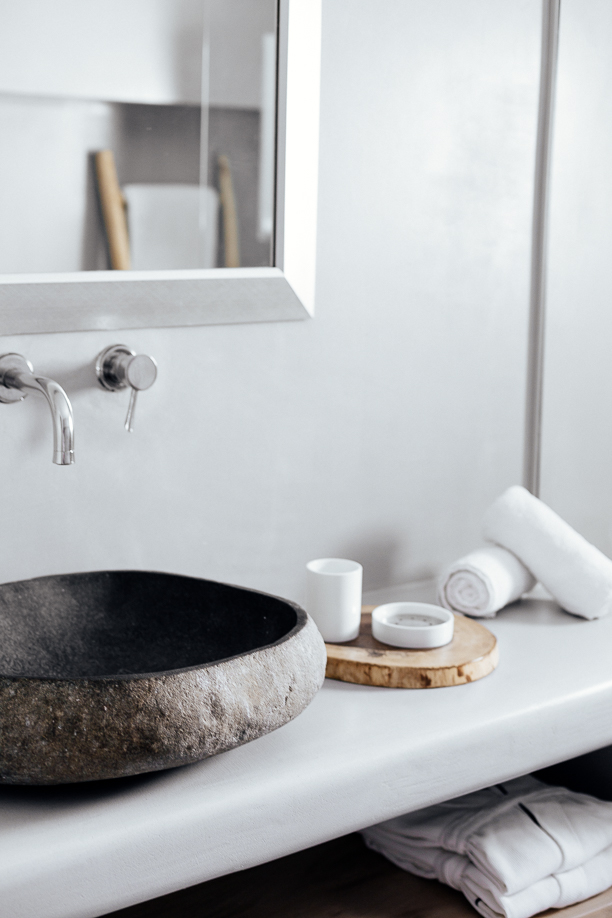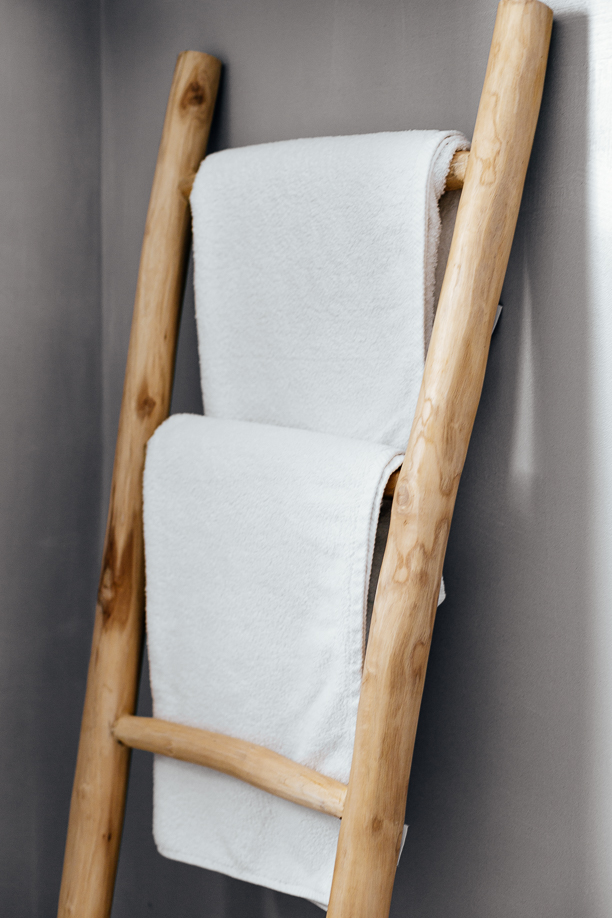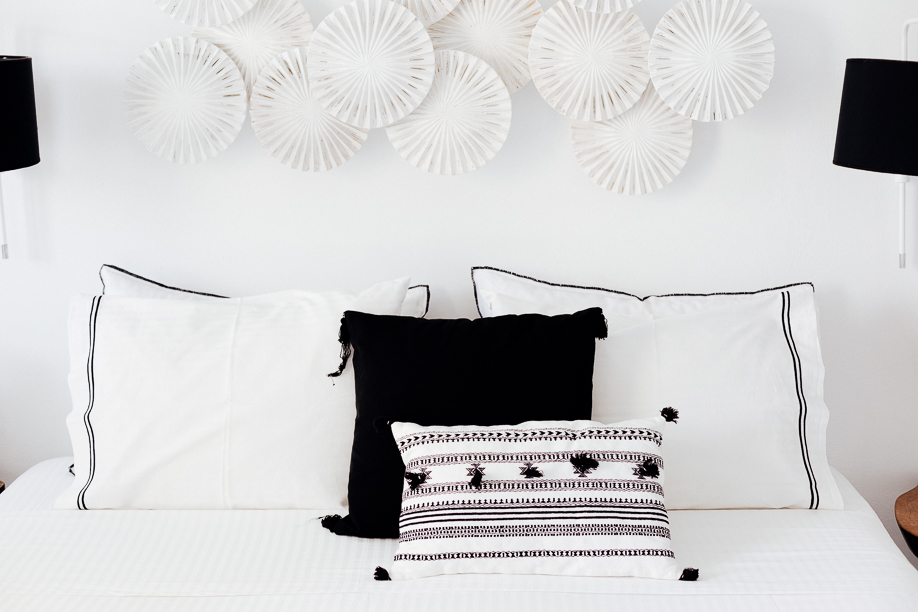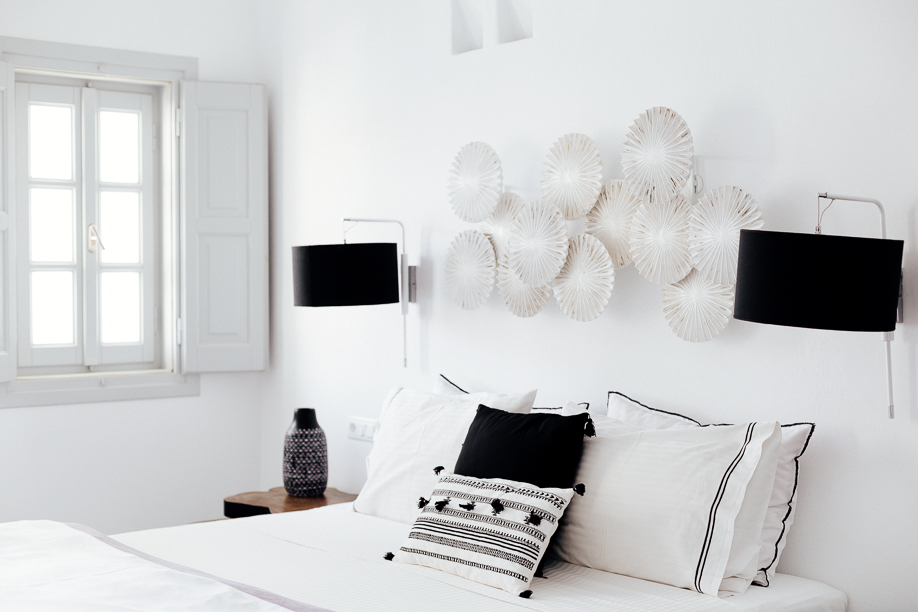 Agali Beach and Blue Sand Boutique Hotel & Suites had us covered in every way. We were within close proximity to everything our soul and mind needed: the beach, a choice of tavernas, a traditional cafe and wifi…
Plus, we were told that if we took the coastal path to the right of the hotel, we would discover three other secluded and unspoiled beaches. We did just that! Pauline and I love walking, so we didn't miss the chance to go for a walk.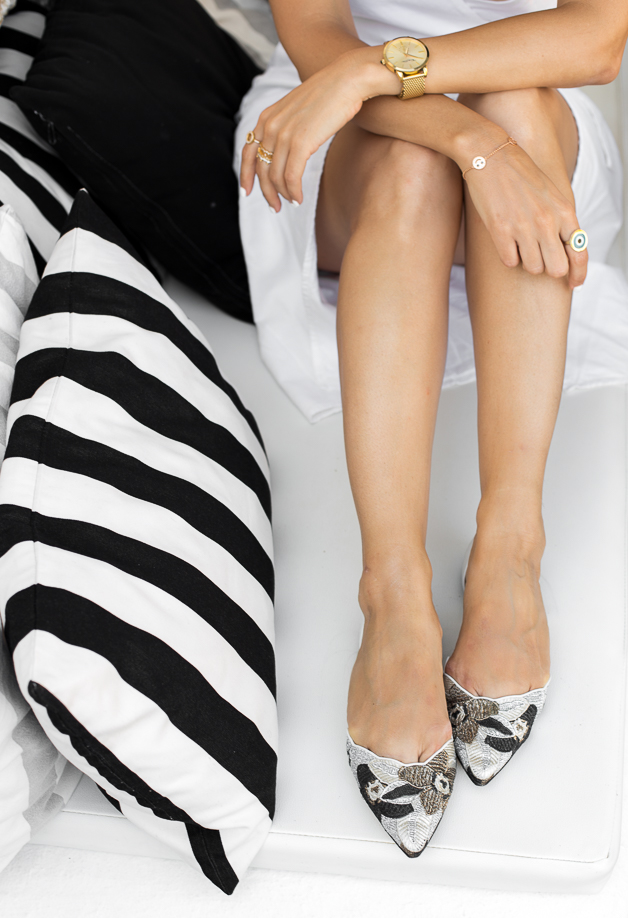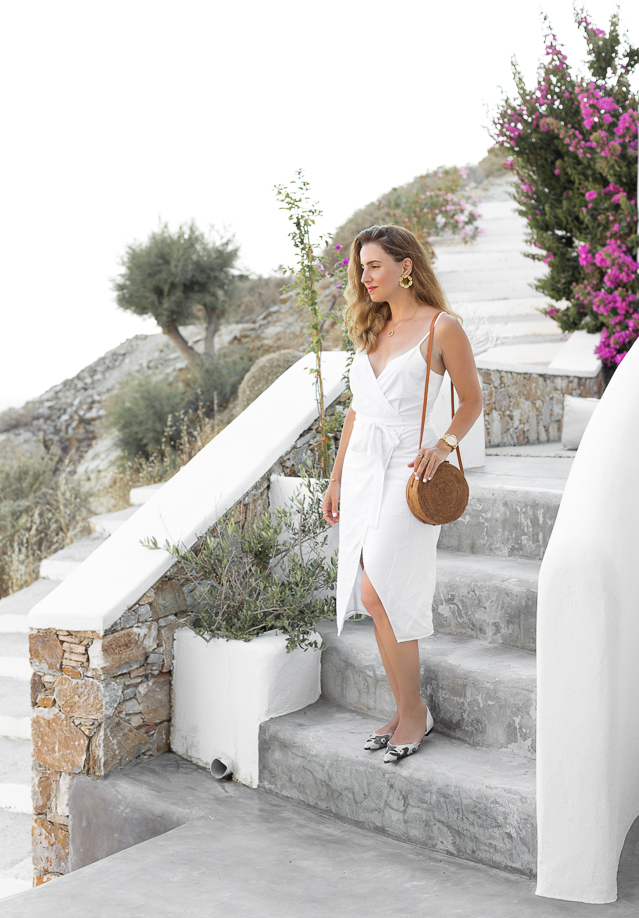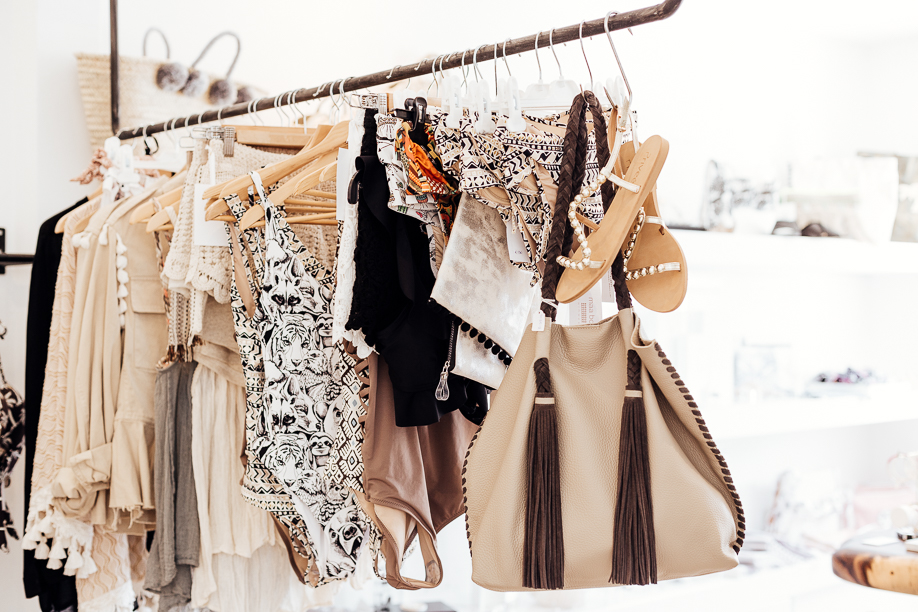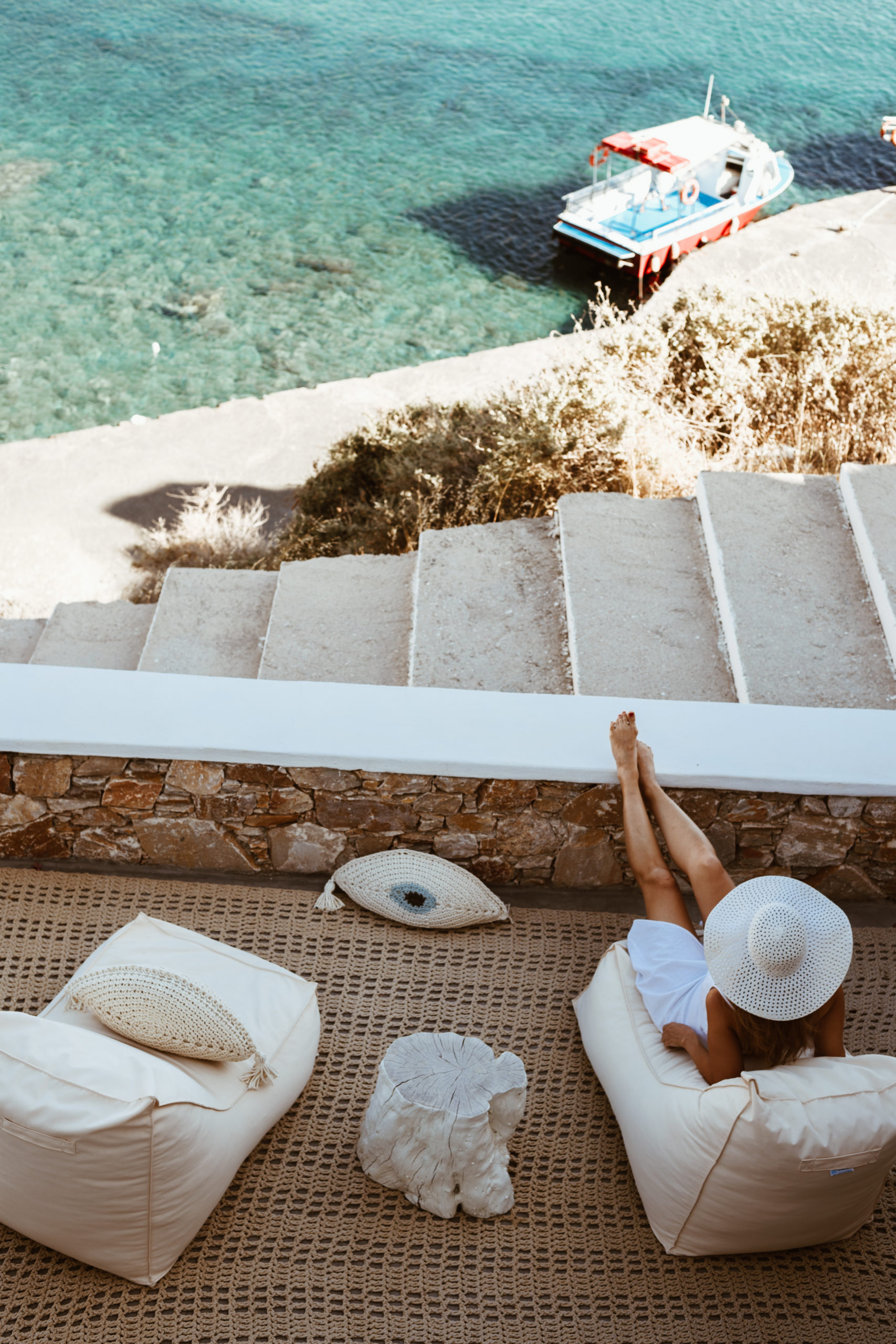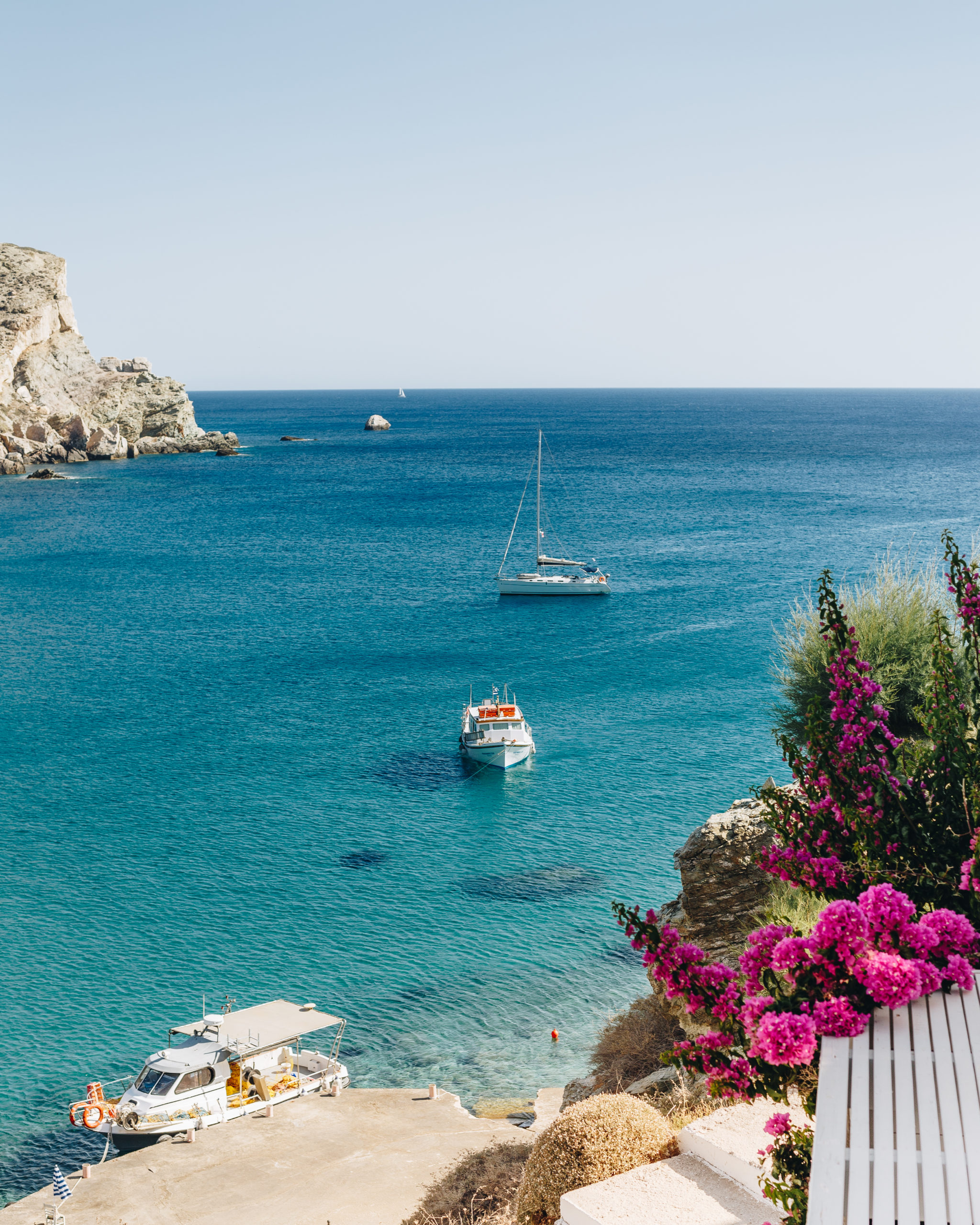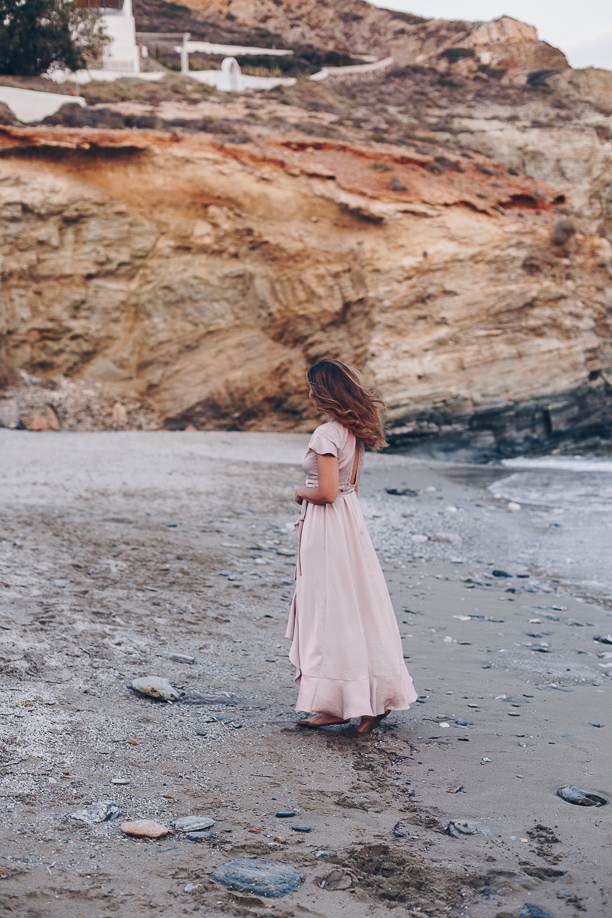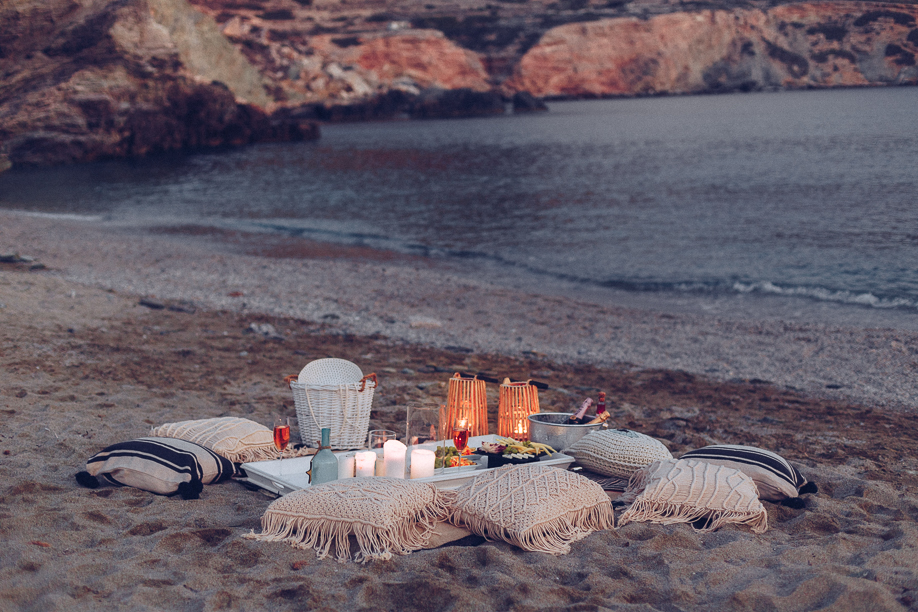 A beachfront picnic
On one of those balmy summer evenings during our stay in Folegandros, our boutique hotel set up a beachfront picnic for us.
The team at the Blue Sand Boutique Hotel & Suites created the perfect atmoshpere using stylish rugs, boho-chic pillows, and lanterns. They spoiled us with with cheese plates and champagne. We were lucky to have someone who knew how to do all this right.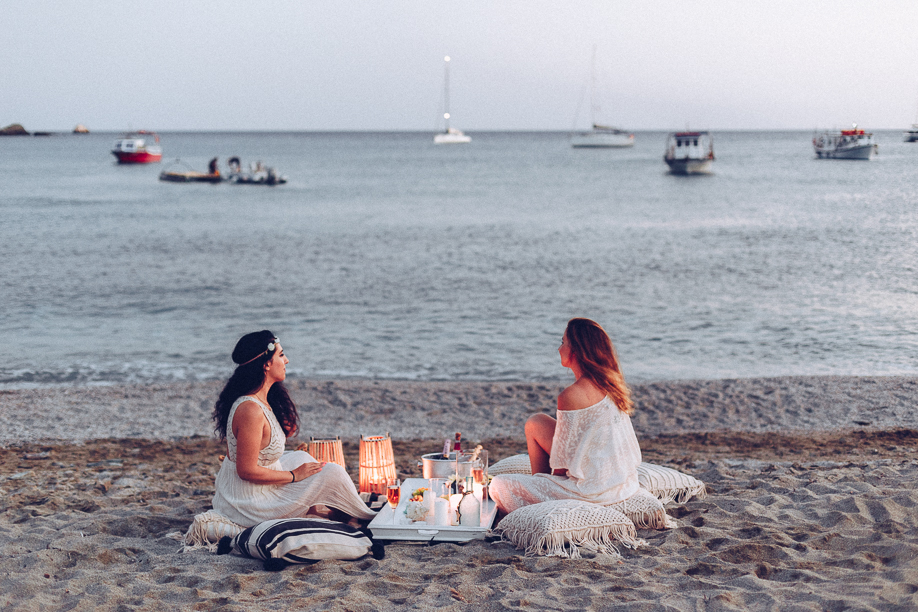 I have always found it hard to find the right words to describe amazing places and unforgettable experiences. I prefer to let the photos above do the talking. All I know is that we were lucky and privileged to have spent a few days at the Blue Sand Boutique Hotel & Suites in Folegandros. We feel forever mesmerized by the entire experience and we wish to come back.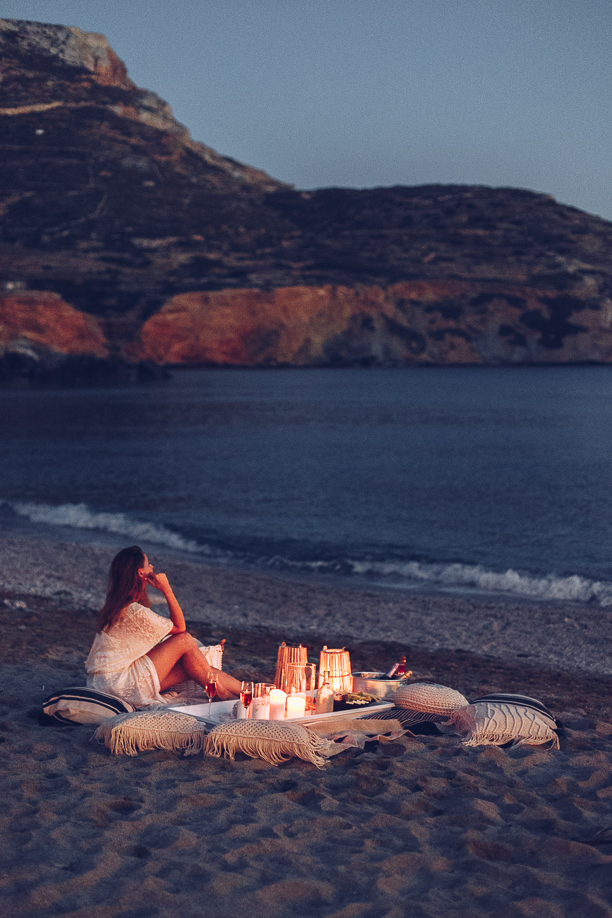 Thank you Katerina, Spiros, Vasilis and Panagiotis.
The Viennese Girl visited Folegandros island in partnership with the Greek Tourism board.
Follow me on Instagram
♥
*Disclaimer: My stay at Blue Sand Boutique Hotel & Suites was hosted. All words, comments and thoughts in this post are my own. This post may also contain affiliate links, meaning I get a commission if you make a purchase through the links which comes at no cost to you. Thank you from the bottom of my heart for using my links.