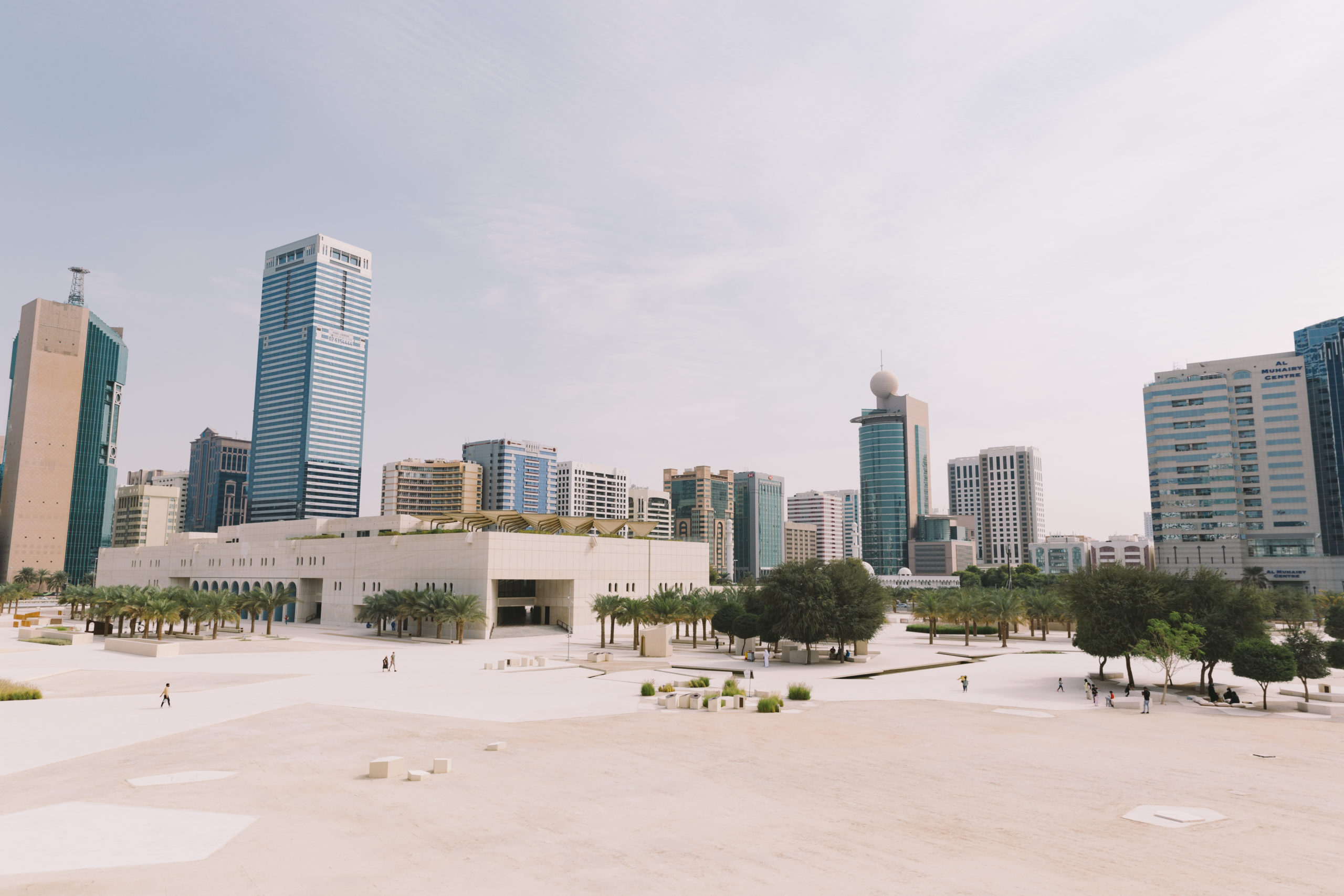 Visit Abu Dhabi
At the end of December and all of a sudden, I received an invitation to visit Abu Dhabi. So exciting! I've never been to that city before. A trip to spend a few days in a warmer destination was all I needed at that moment. Therefore, I accepted the invitation, packed my things, and a few days later, I jumped on a Lufthansa flight to Abu Dhabi via Frankfurt airport.
Scroll down if you are interested in seeing my photos and reading my itinerary. Hopefully my travel tips will help you to organise your trip to Abu Dhabi.
Follow me on Instagram for more great content like this!
Visit Abu Dhabi
Are you looking for an exciting getaway? Abu Dhabi is the perfect destination for travelers of all types. From its stunning beaches and historical sites to its wide variety of activities and nightlife, Abu Dhabi has something to offer everyone. For those looking to experience the best that the city has to offer, here are the Top 9 must-visit attractions in Abu Dhabi.
Stay connected with me and my adventures by following me on Instagram!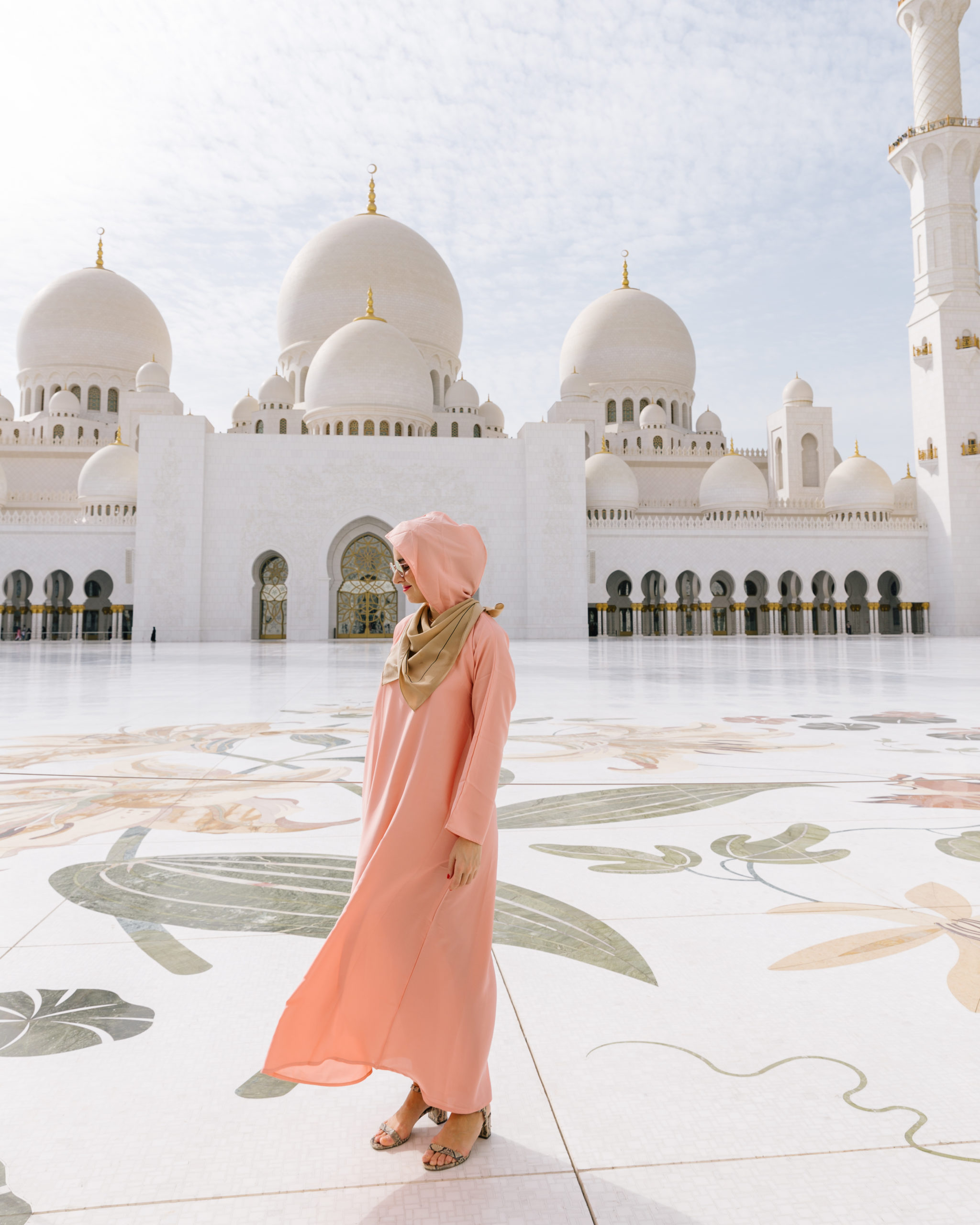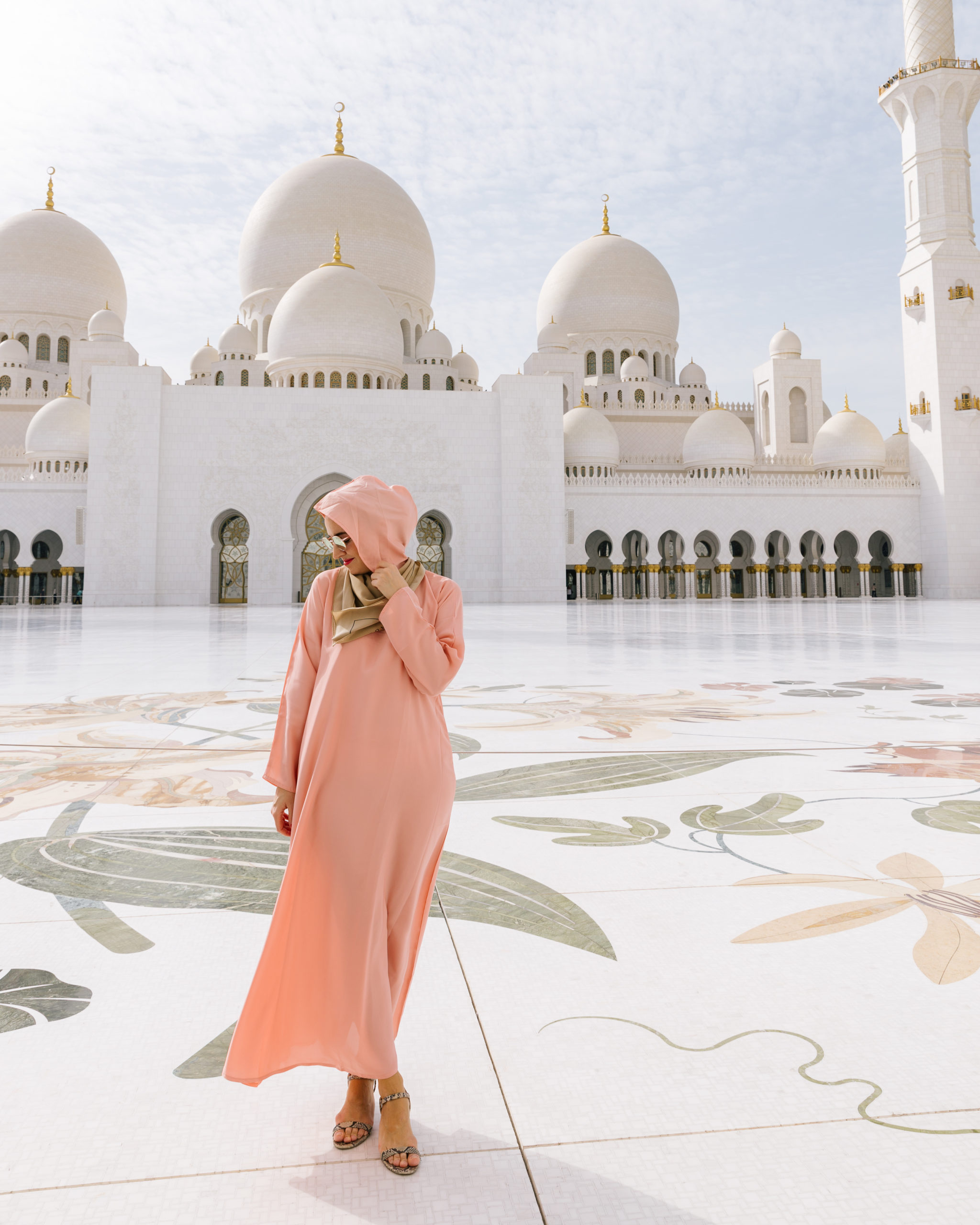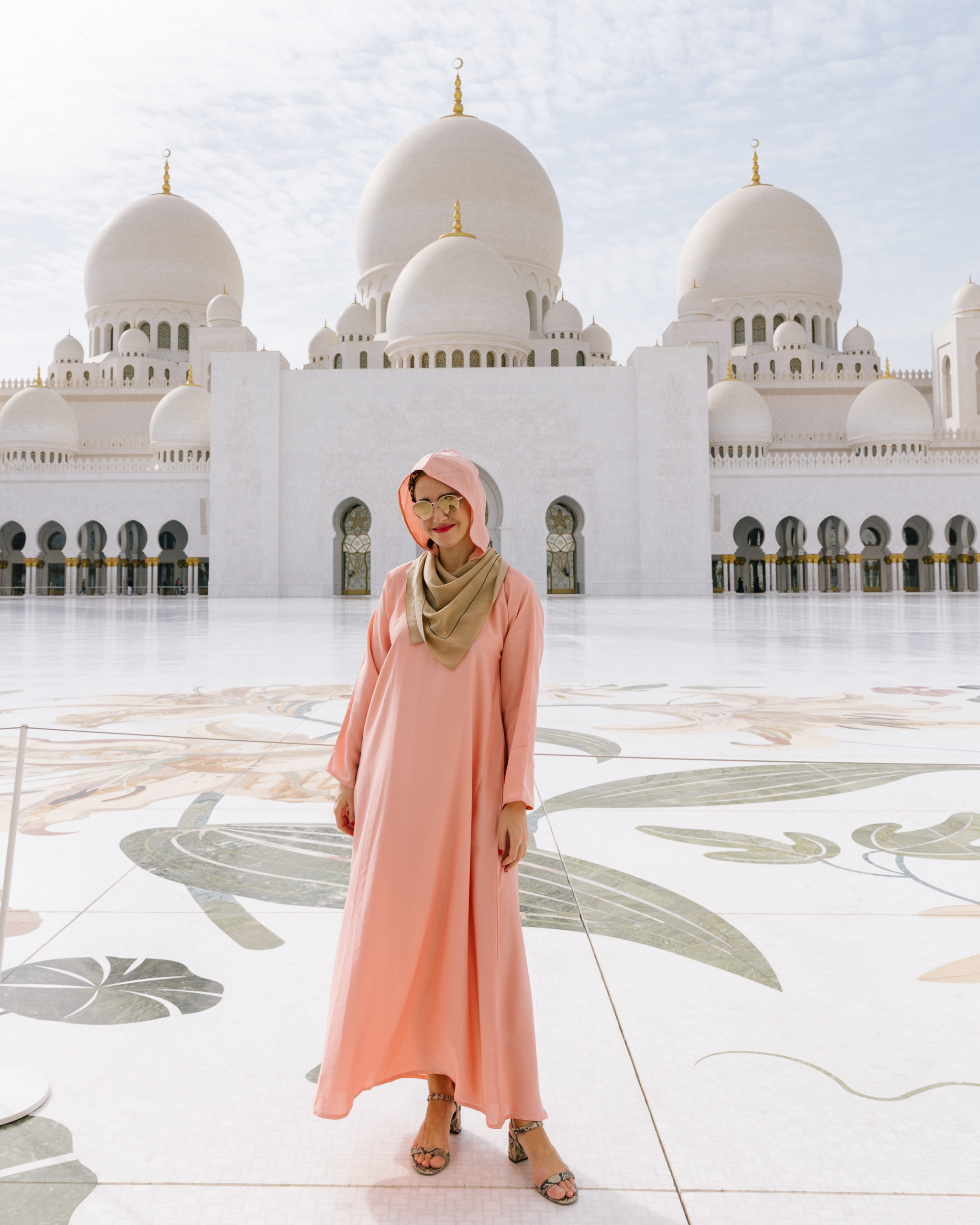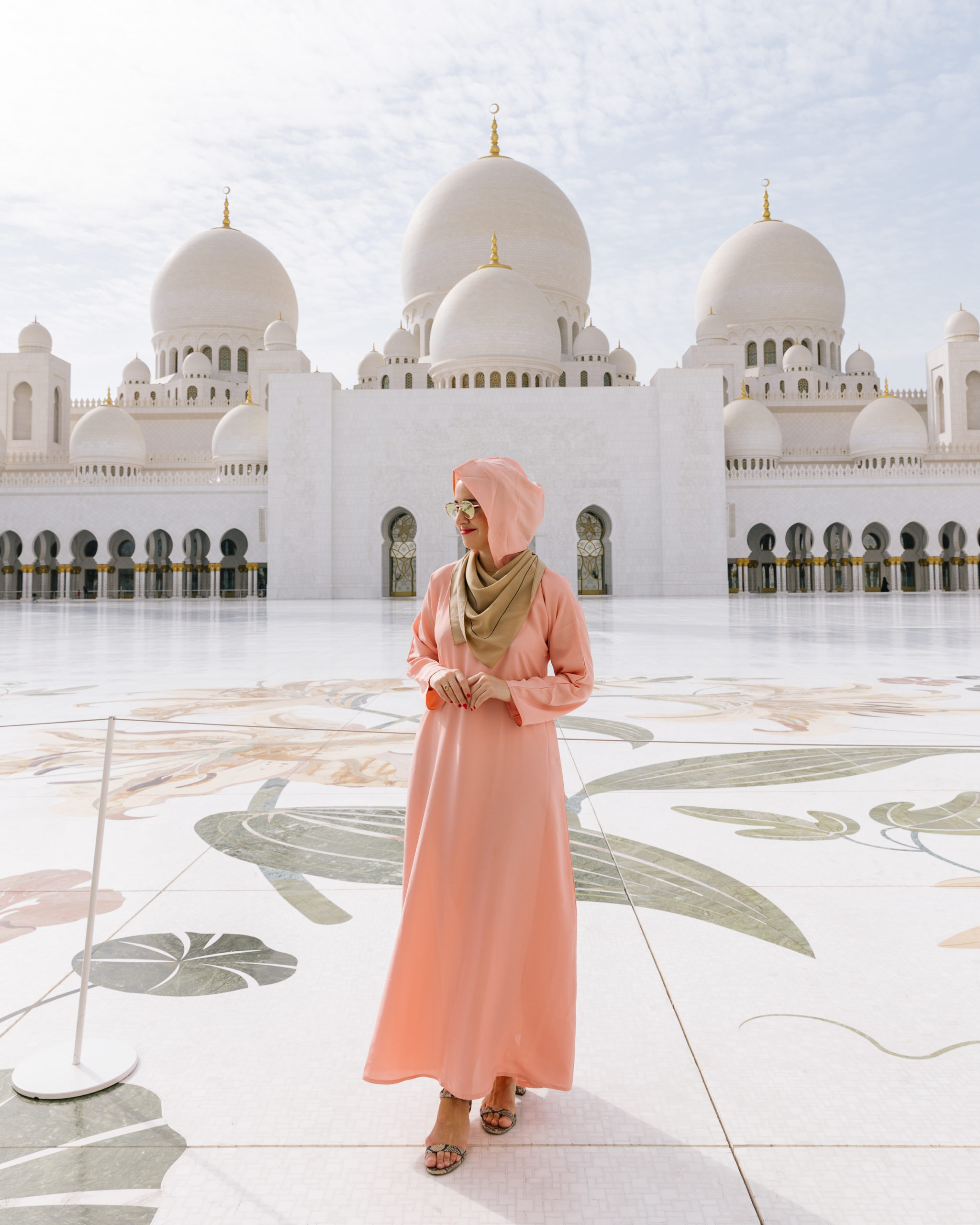 Qasr Al Hosn in Abu Dhabi
As you plan your visit to Abu Dhabi, one of the places that should be at the top of your list is Qasr Al Hosn. This is an important landmark in Abu Dhabi that has been around for over 200 years. The fortress served as the home for the ruling family and was a political center in the early days of Abu Dhabi. Today, Qasr Al Hosn is open to visitors who want to explore the rich history and culture of the city.
Book your stay in Abu Dhabi with Booking.com
Don't miss out on exclusive behind-the-scenes photos and videos, follow me on Instagram!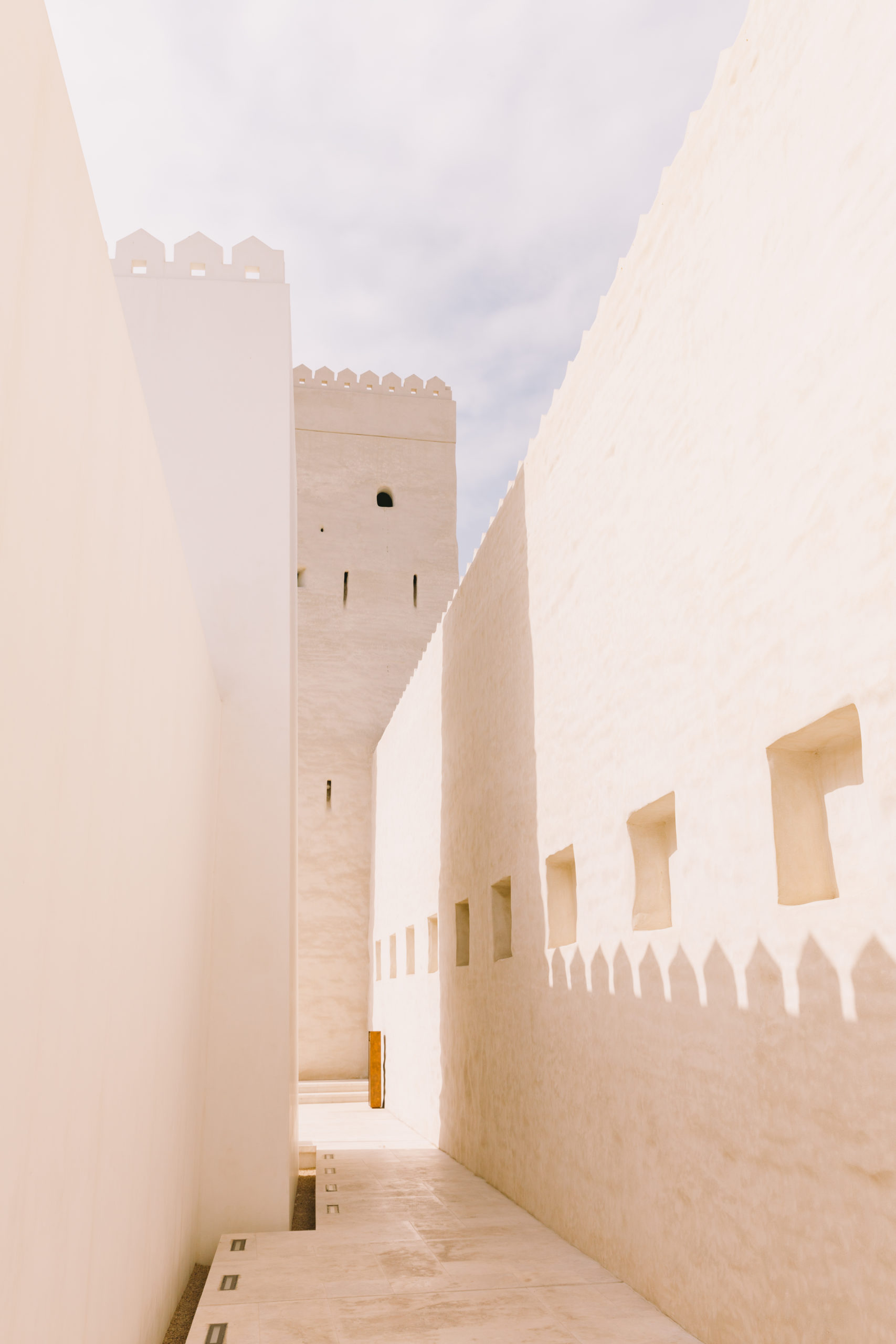 Upon arrival at Qasr Al Hosn, visitors will be greeted by the impressive walls of the fortress. The exterior of the fortress has been restored to its original condition and is a beautiful sight to behold. Visitors can take a walk around the outside walls and appreciate the beautiful architecture and the attention to detail that went into its construction.
Follow me on Instagram for more great content like this!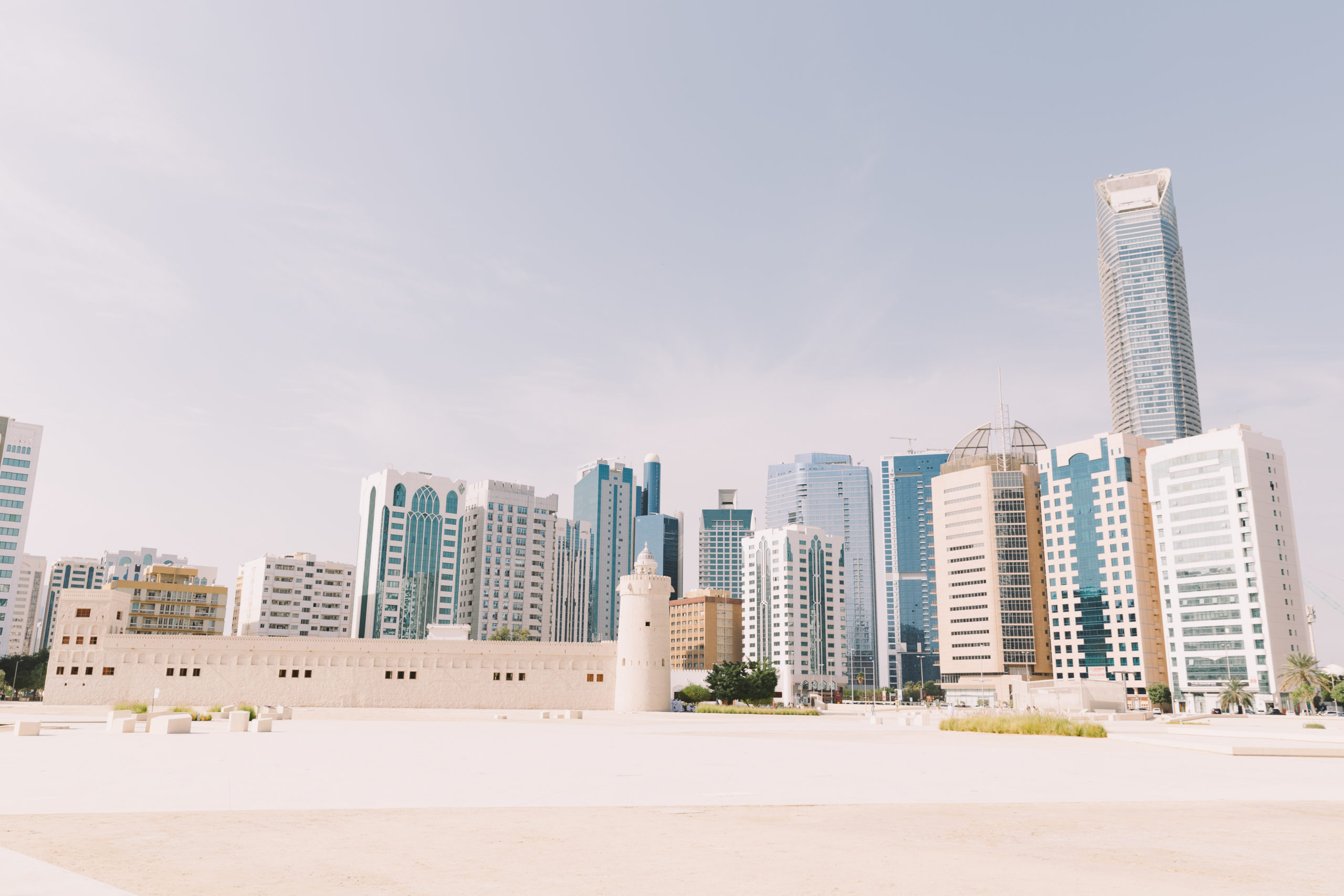 As you enter the fortress, you'll find yourself transported back in time to the early days of Abu Dhabi. The interiors of Qasr Al Hosn have been restored to give visitors a glimpse into the life and culture of the ruling family. The exhibits inside the fortress showcase the traditional crafts and skills of the Emiratis, and you can learn about the rich heritage and history of Abu Dhabi.
If you want to stay updated with my latest photos and videos, please follow me on Instagram @theviennesegirl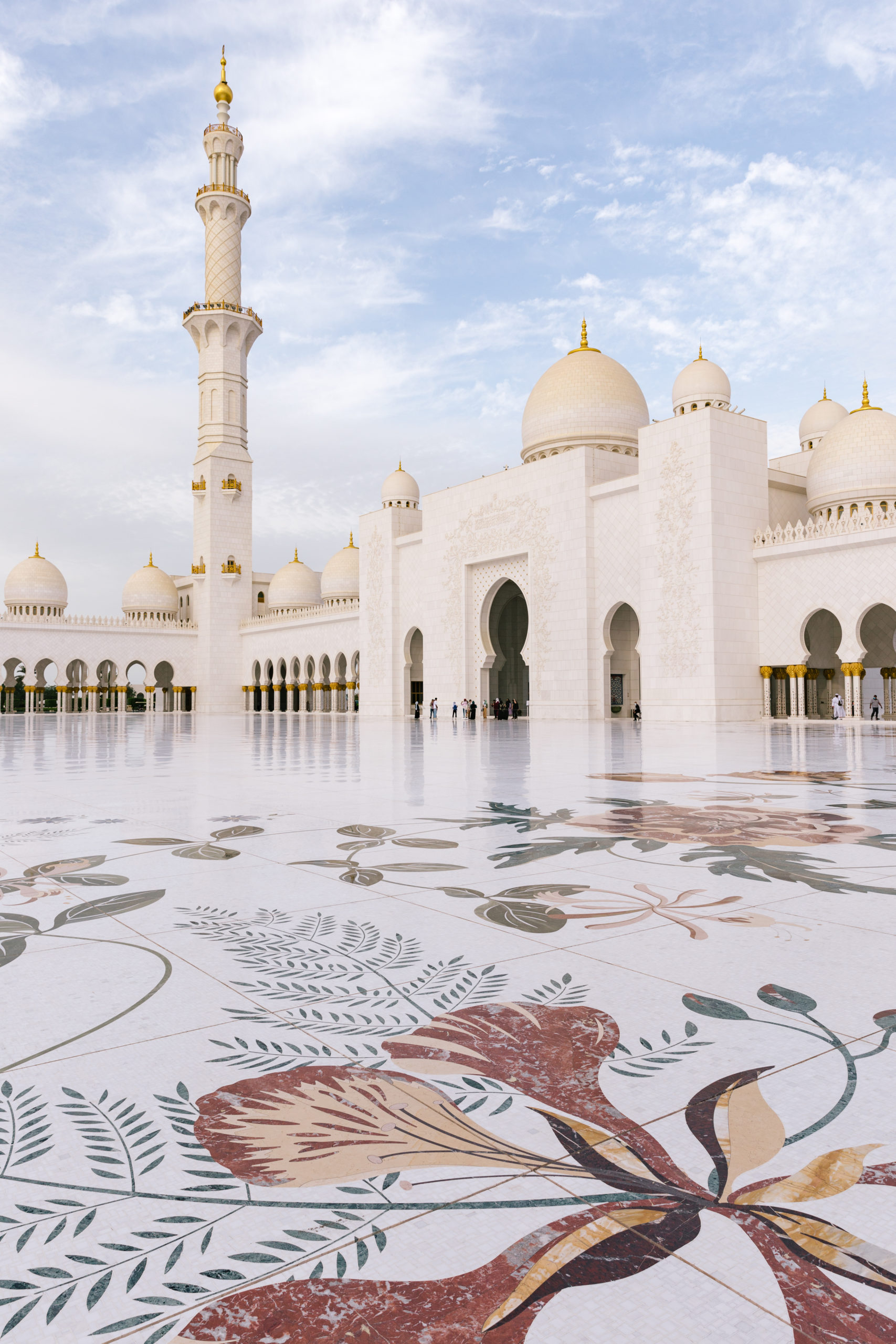 One of the highlights of a visit to Qasr Al Hosn is the chance to explore the watchtower. The tower provides a bird's eye view of Abu Dhabi and is a great spot to take pictures and soak up the beauty of the city.
Overall, Qasr Al Hosn is a must-visit attraction for anyone planning a trip to Abu Dhabi. It is a historical and cultural gem that provides a fascinating insight into the early days of the city. So be sure to include it on your itinerary and explore this beautiful fortress on your next trip to Abu Dhabi.
Stay connected with me and my adventures by following me on Instagram!
Sheikh Zayed Grand Mosque
One of the most breathtaking attractions in Abu Dhabi is the Sheikh Zayed Grand Mosque. This magnificent mosque, also known as the Grand Mosque, is an iconic landmark of Abu Dhabi and the largest mosque in the country. It was built in honor of the late Sheikh Zayed bin Sultan Al Nahyan, the founding father of the UAE, who passed away in 2004.
If you love travelling, make sure to follow me on Instagram for more.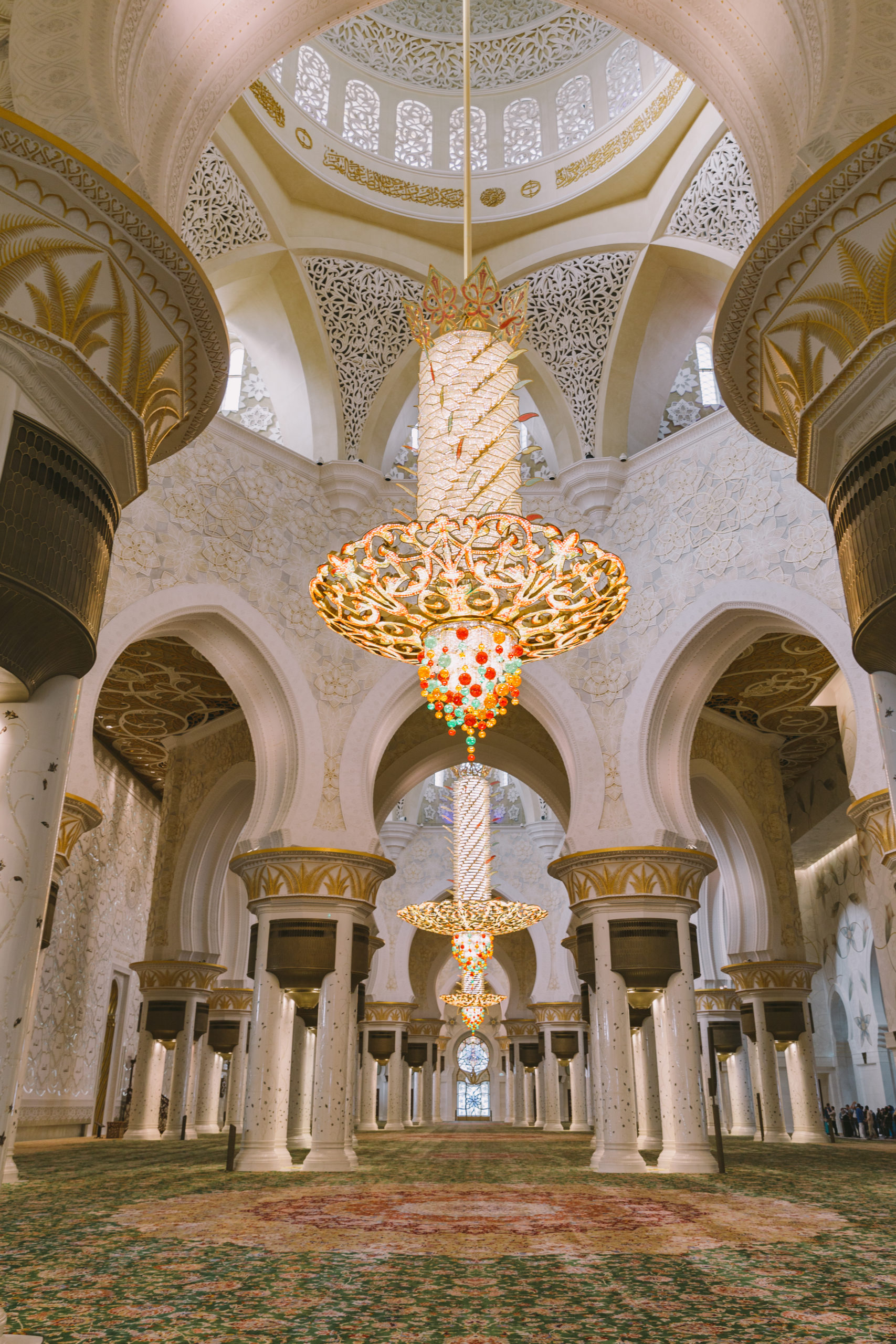 The Grand Mosque is a true architectural marvel, with a blend of modern and traditional Islamic styles. The mosque's pristine white marble and gold-tipped minarets are a sight to behold, and the interior is just as impressive.
The main prayer hall is adorned with the world's largest chandelier and boasts intricate carvings, patterns, and calligraphy on every surface. The mosque also houses one of the largest hand-knotted carpets in the world, which was made in Iran and took over a year to complete.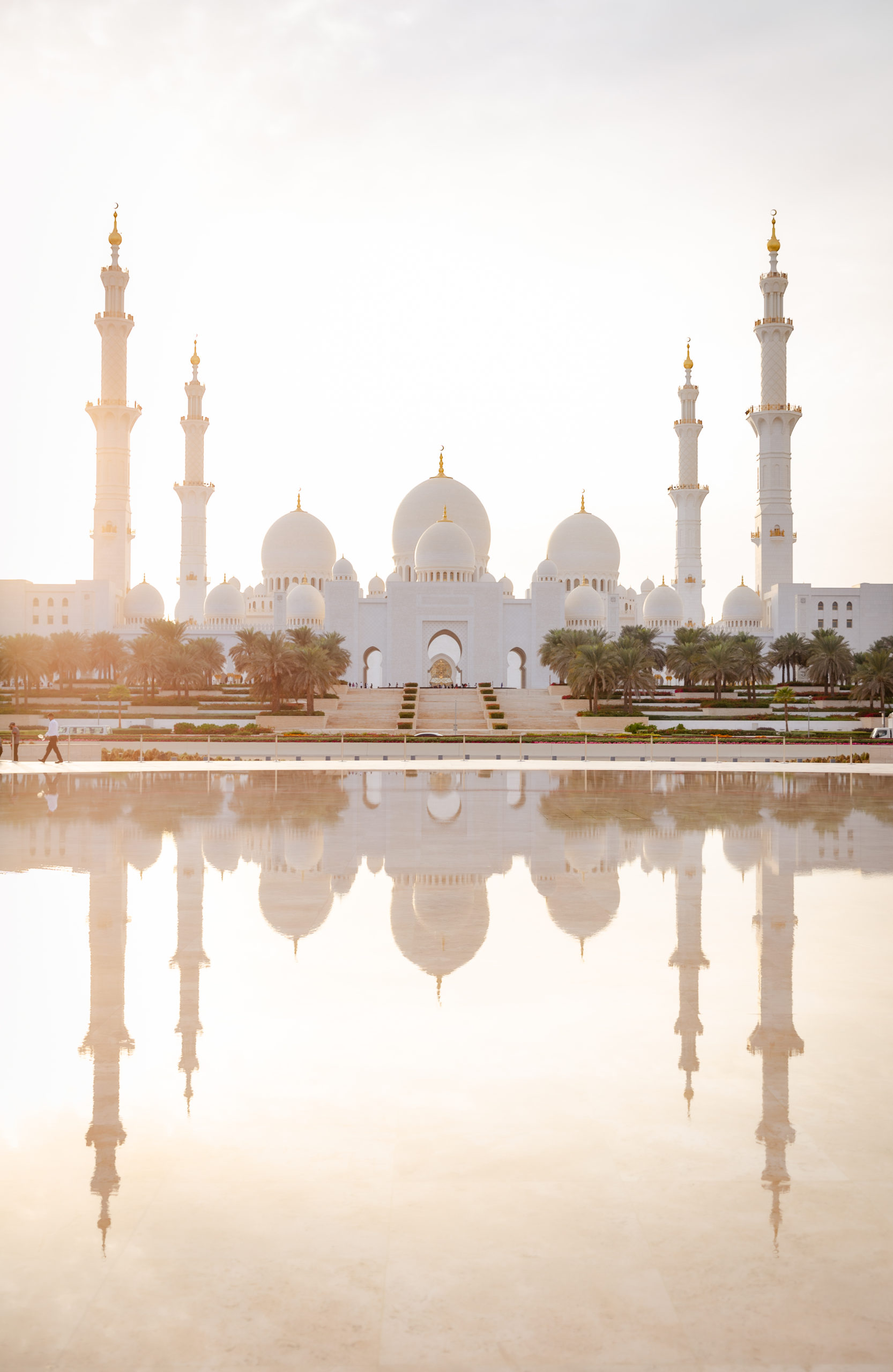 When visiting the Grand Mosque, visitors are required to dress conservatively and cover their arms and legs. Women are required to wear a headscarf, which can be borrowed at the mosque's entrance. Guided tours are available and provide visitors with an in-depth look at the mosque's history, architecture, and Islamic customs and traditions.
Visiting the Grand Mosque is an awe-inspiring experience, and it's not hard to see why it's one of Abu Dhabi's most popular tourist attractions. The sheer grandeur of the mosque will leave you in awe and inspire a deep appreciation for the Islamic culture and architecture.
Don't forget to bring your camera to capture some incredible photos of this magnificent masterpiece.
If you love travelling, make sure to follow me on Instagram for more.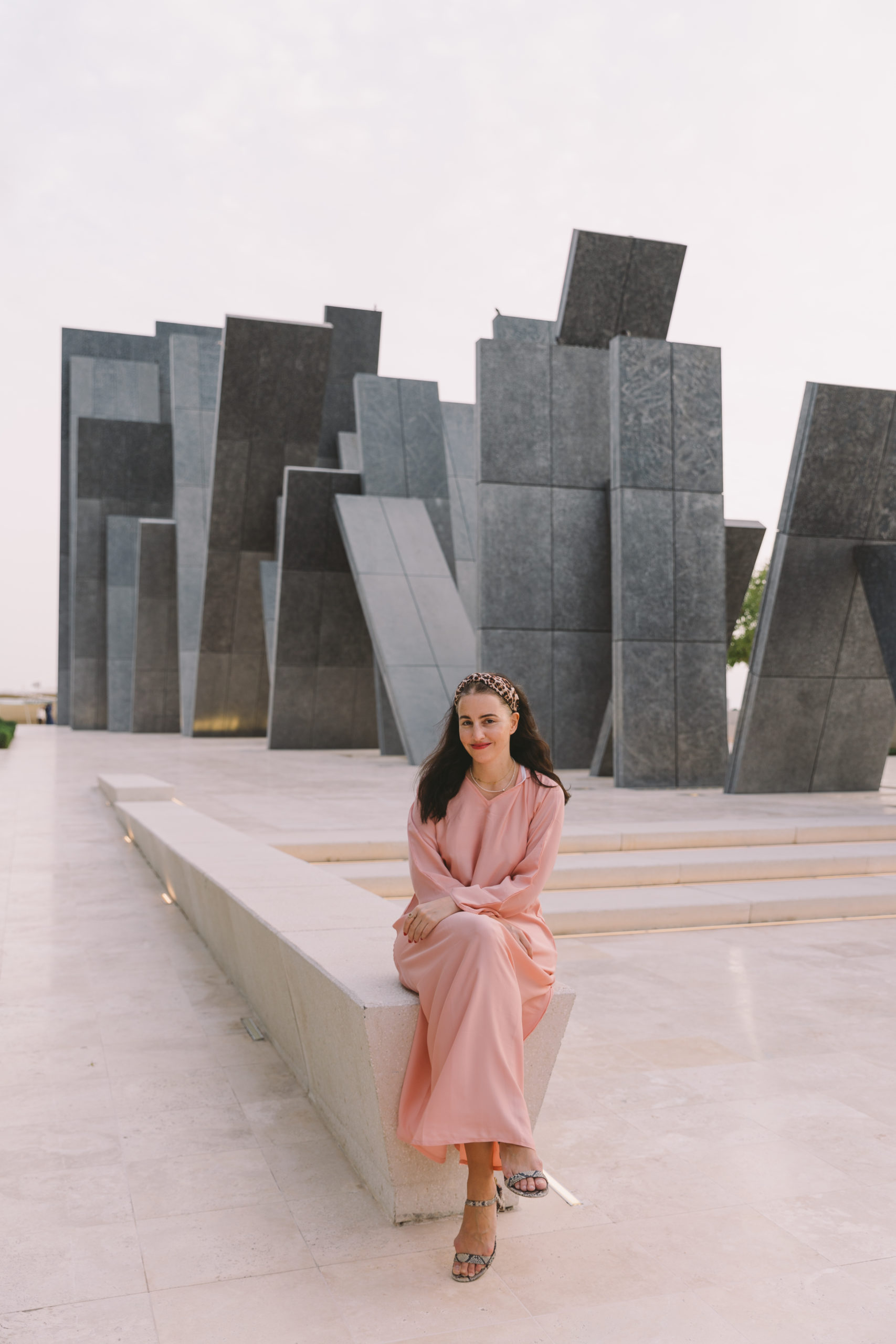 Wahat Al Karama
The third stop on your tour of Abu Dhabi takes you to a place that's less about glitz and glamour and more about reflection and remembrance. Wahat Al Karama, or "Oasis of Dignity," is a memorial dedicated to the sacrifices of the UAE's brave soldiers who lost their lives while defending their country. The memorial features 31 huge aluminum tablets with the names of the fallen soldiers etched onto them.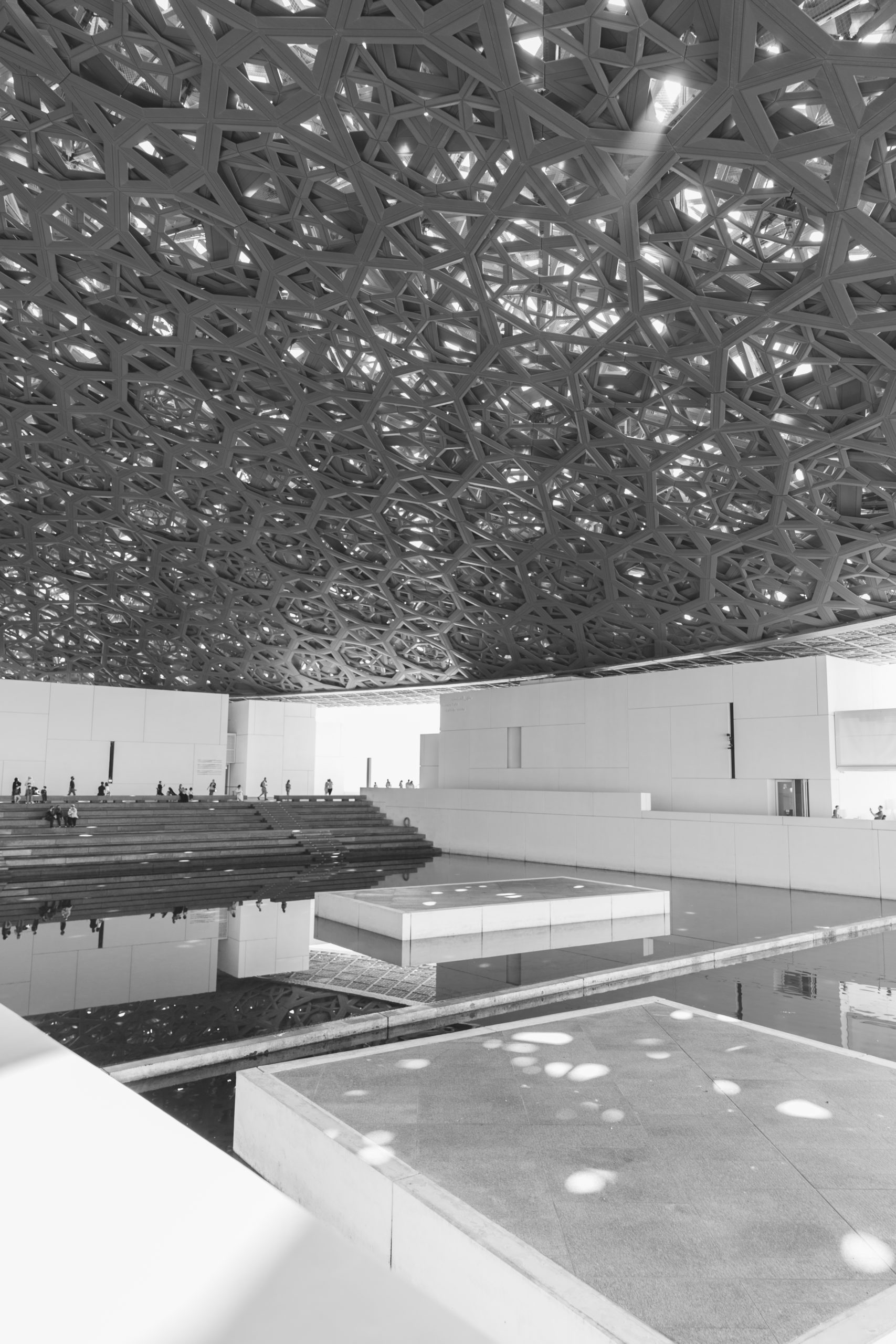 Wahat Al Karama is not just a memorial, but also a cultural center and a venue for events, exhibitions, and conferences. Here, you'll get a glimpse into the traditions and values of Emirati society, and learn more about the importance of courage, loyalty, and sacrifice.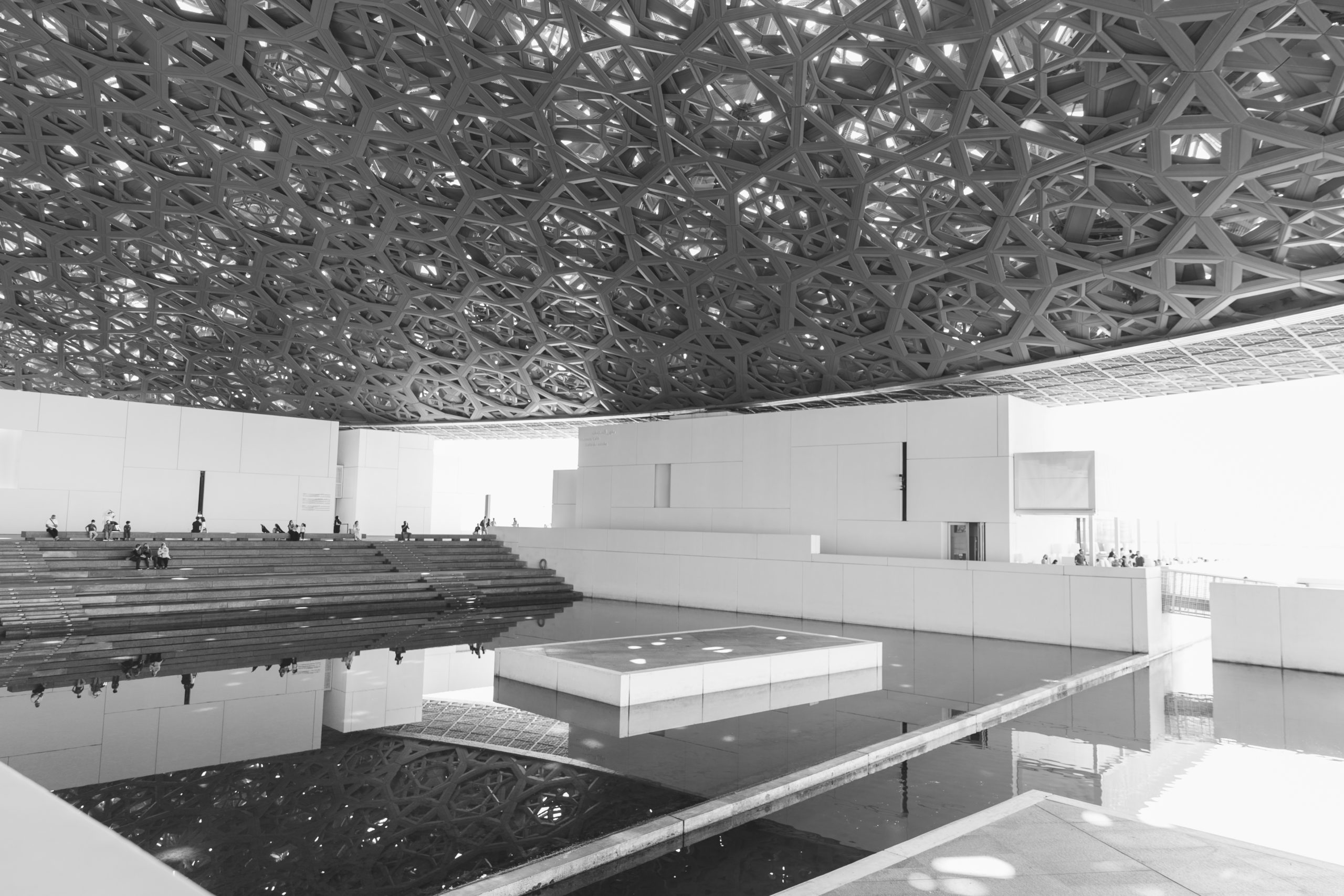 Wahat Al Karama is a solemn and meaningful destination that provides a much-needed break from the hustle and bustle of modern life. It's a reminder that while we enjoy all the benefits of a prosperous society, we should not forget the sacrifices made by those who made it all possible.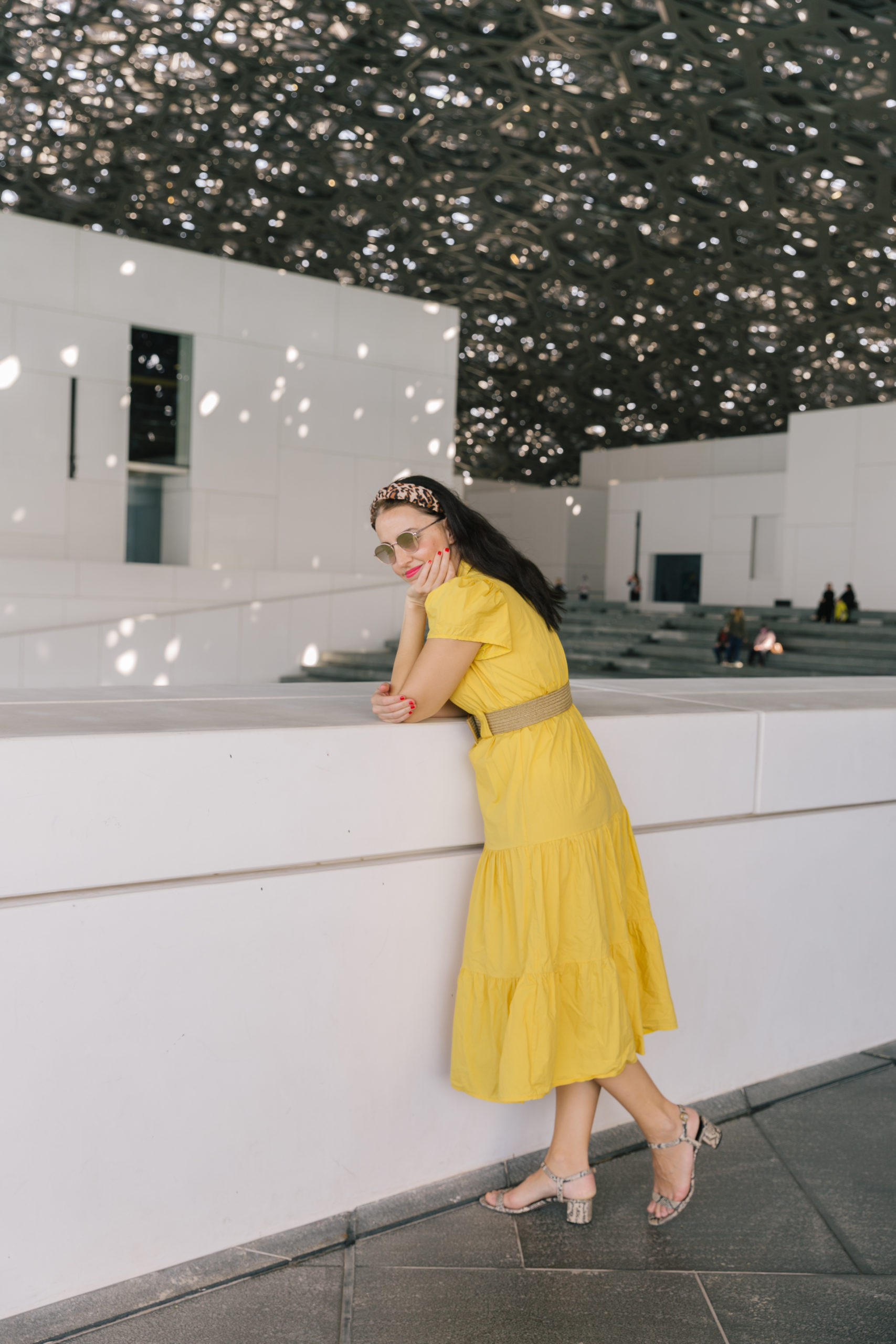 Louvre Abu Dhabi and Kayaking at Louvre
The Louvre Abu Dhabi is one of the city's most stunning architectural landmarks. Designed by my favourite French architect Jean Nouvel, the museum is an oasis of calm and culture, where visitors can explore world-class art collections and exhibitions. One of the most unique things to do at the Louvre Abu Dhabi is kayaking around the museum's lagoon, which is surrounded by lush greenery and the museum's iconic domed roof.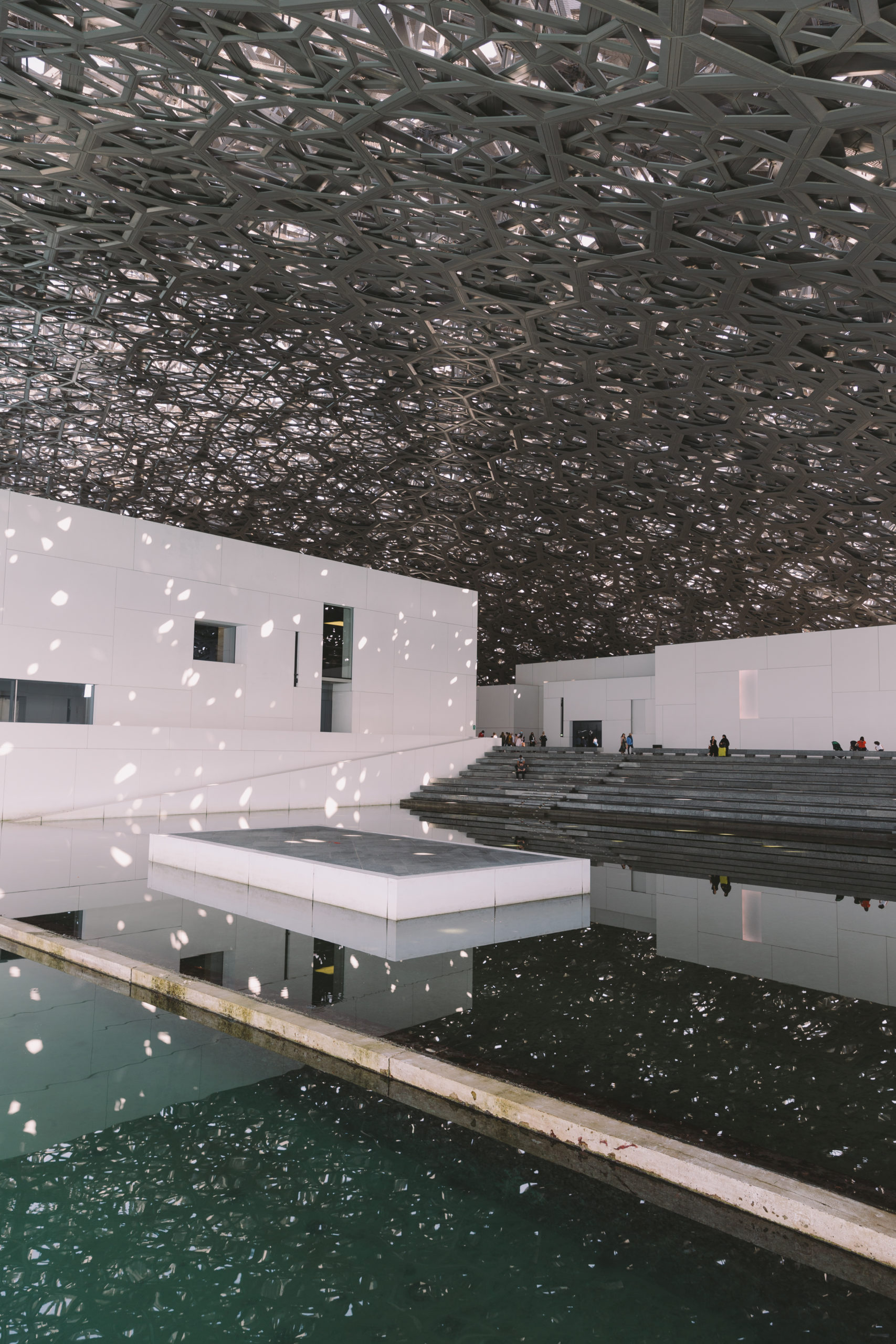 Kayaking at Louvre is a perfect way to experience the serenity and beauty of this breathtaking museum. Visitors can take a guided kayak tour of the lagoon and marvel at the museum's stunning architecture from a unique perspective. It's also a great way to enjoy the outdoors and take a break from the hustle and bustle of city life.
Don't miss out on exclusive behind-the-scenes photos and videos, follow me on Instagram!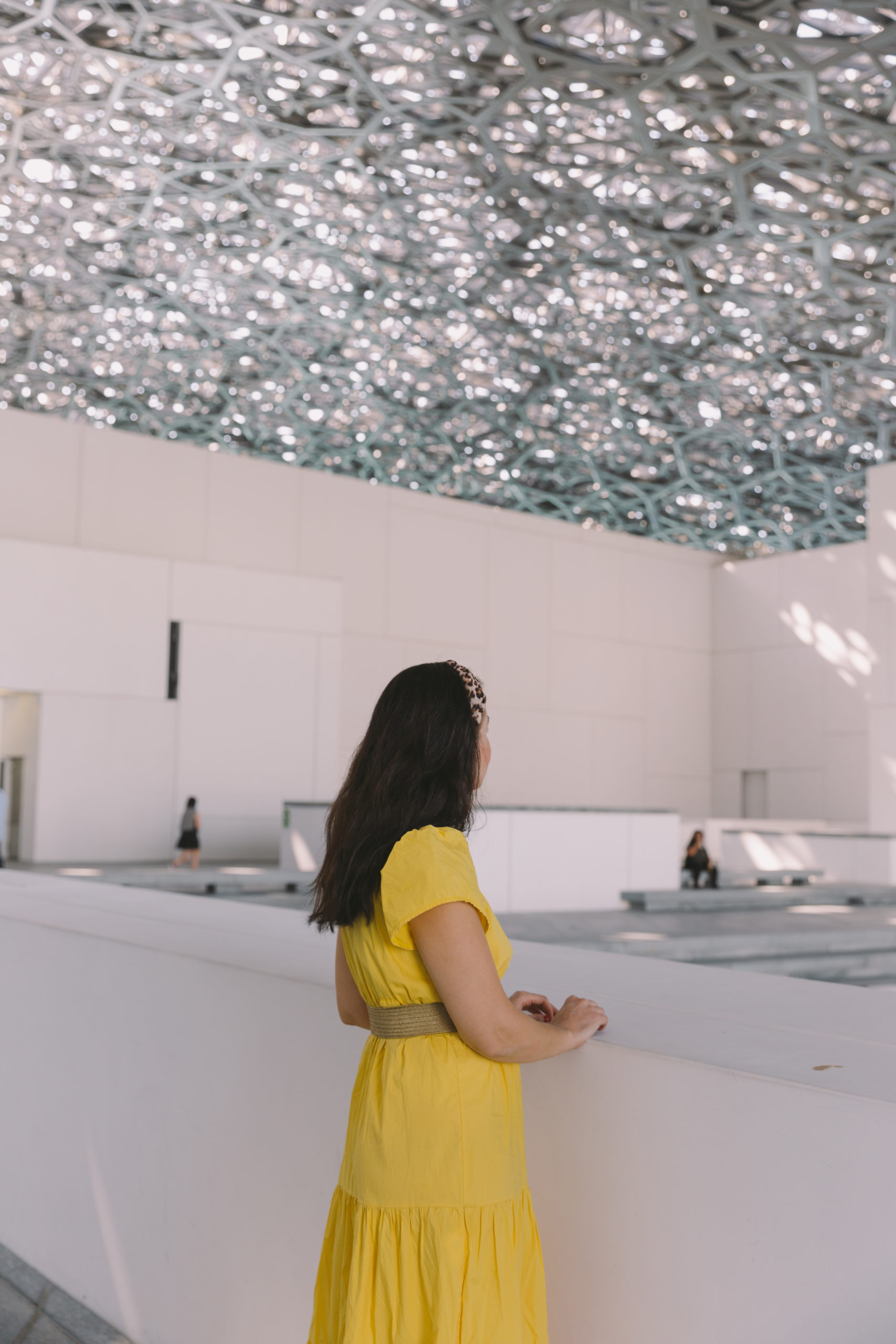 After your kayaking tour, head inside the museum and discover its impressive art collections, including works by Leonardo da Vinci, Vincent van Gogh, and Claude Monet. With more than 600 pieces on display, the Louvre Abu Dhabi's collection spans centuries and cultures, making it a must-visit for art lovers.
Before leaving, be sure to check out the museum's incredible gift shop, which is packed with unique souvenirs, art books, and one-of-a-kind gifts that you won't find anywhere else. And don't forget to take a moment to relax in the museum's tranquil courtyard, where you can enjoy a refreshing drink or snack and reflect on the beauty of your visit to this stunning city.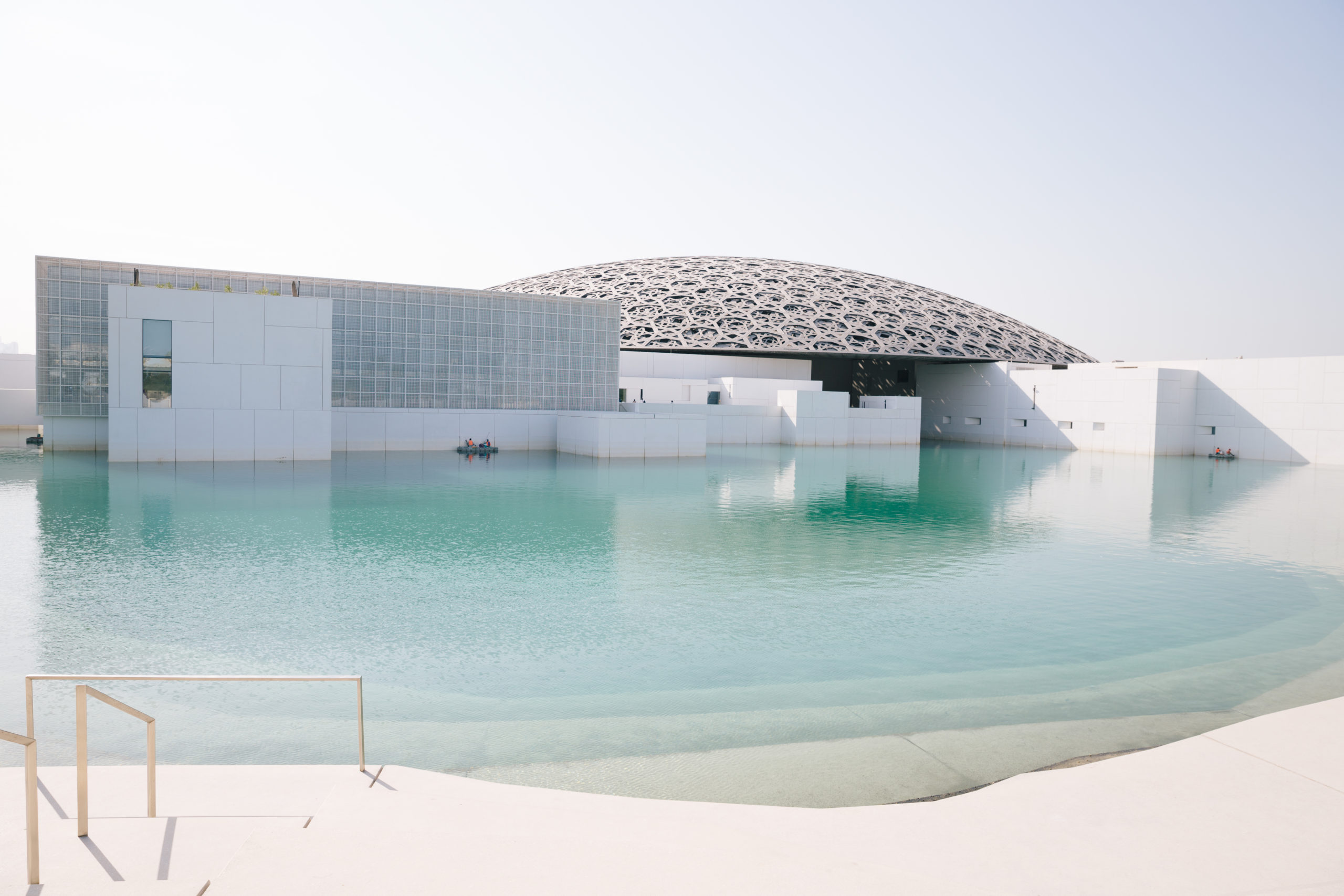 Ferrari World (No photos from this visit)
If you're a fan of all things fast and furious, then you absolutely cannot miss a visit to the Ferrari World in Abu Dhabi. Located on Yas Island, Ferrari World is an indoor theme park dedicated to all things Ferrari. This attraction offers an adrenaline-packed experience for visitors of all ages.
Join my Instagram community and stay updated on my latest posts by following me!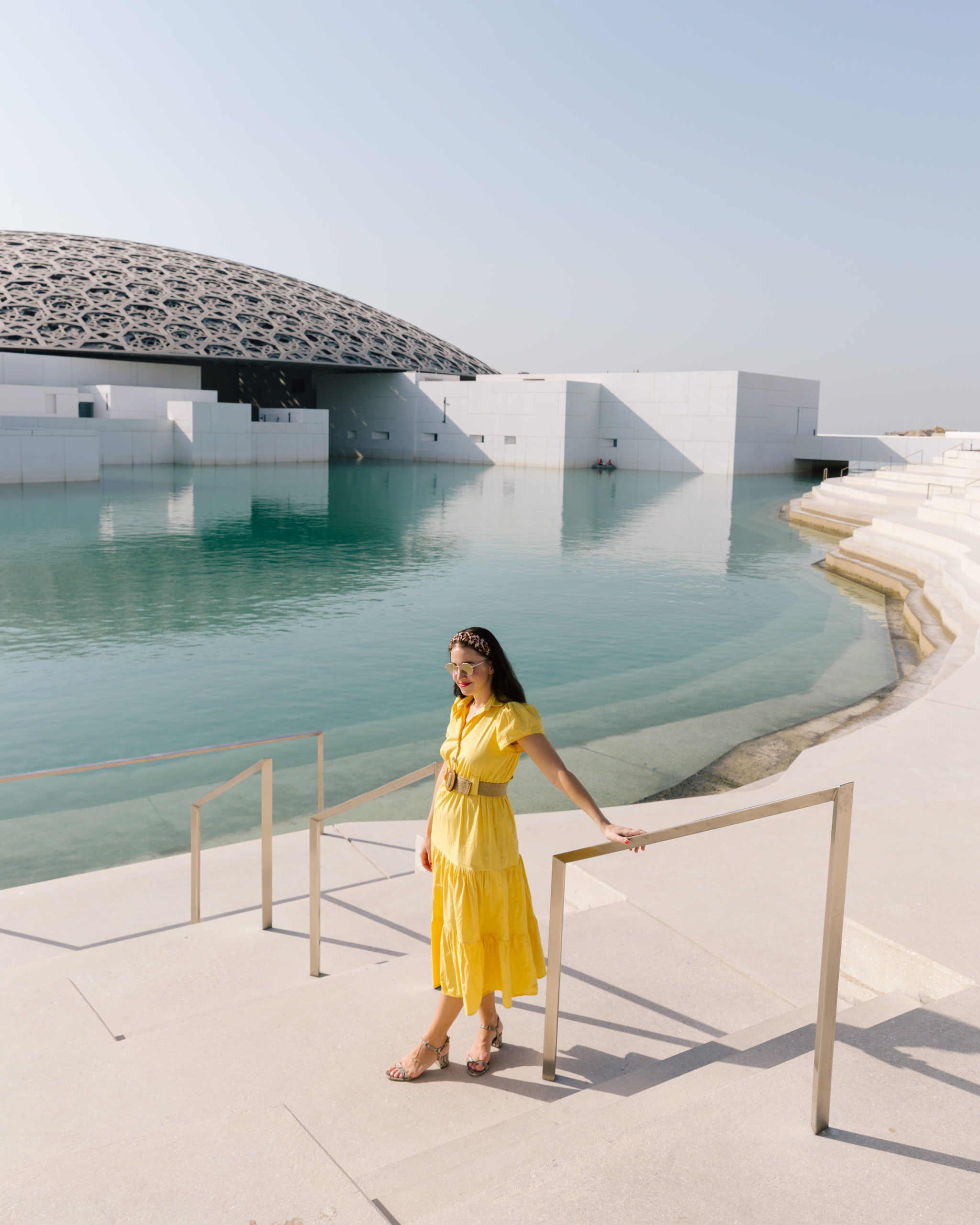 The park boasts of the world's fastest roller coaster – Formula Rossa, which can reach speeds of up to 240 km/h in under five seconds. You'll feel like you're part of a Formula 1 team as you take a spin on this record-breaking coaster. But, that's not all, Ferrari World also has other thrilling rides like Flying Aces, Turbo Track, and Fiorano GT Challenge that are sure to leave your heart racing.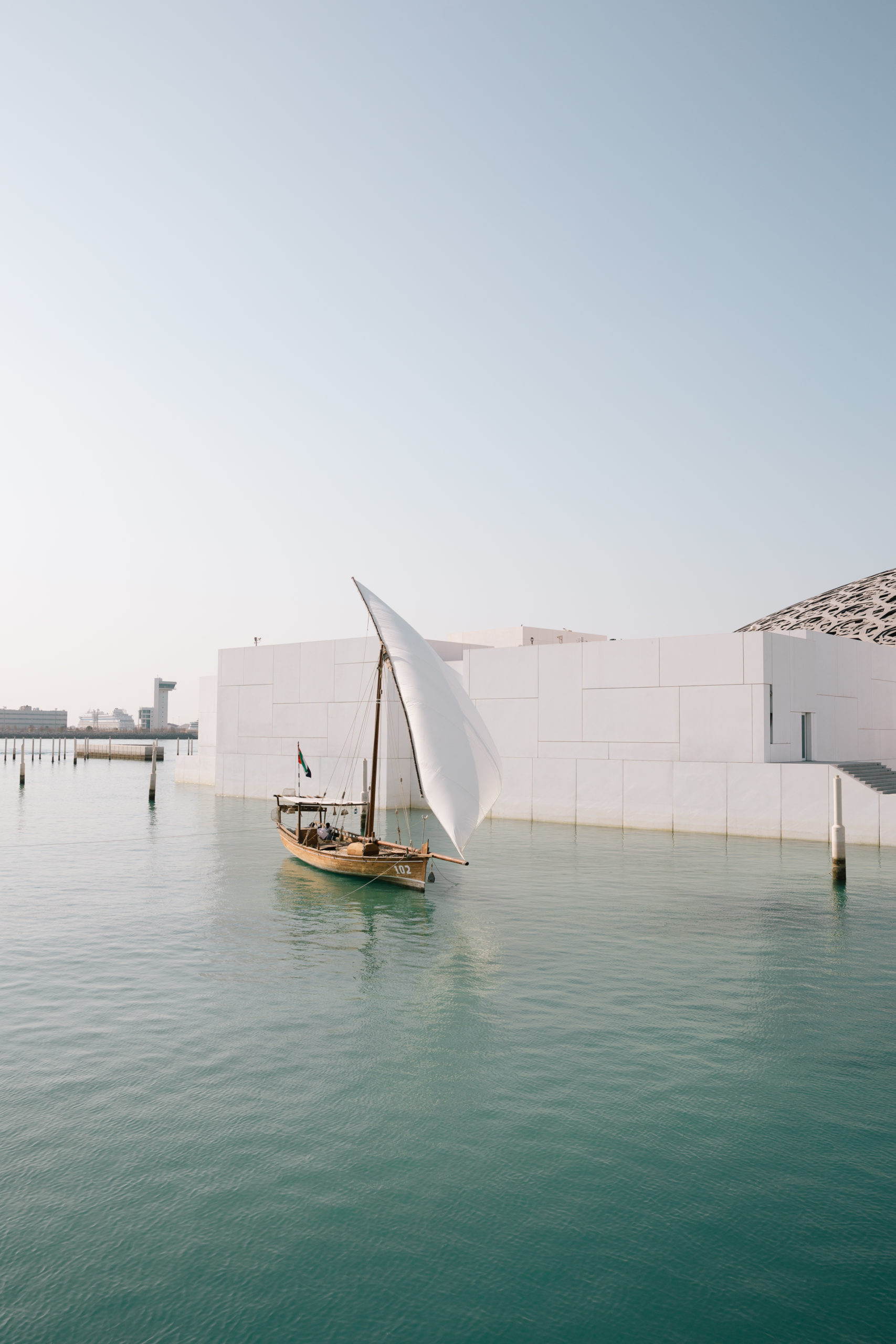 Apart from the rides, you can also experience the history and legacy of Ferrari through their exhibitions and showcases. Marvel at the sleek designs of the various Ferrari models, witness their racing prowess through simulations and live shows or take part in interactive experiences.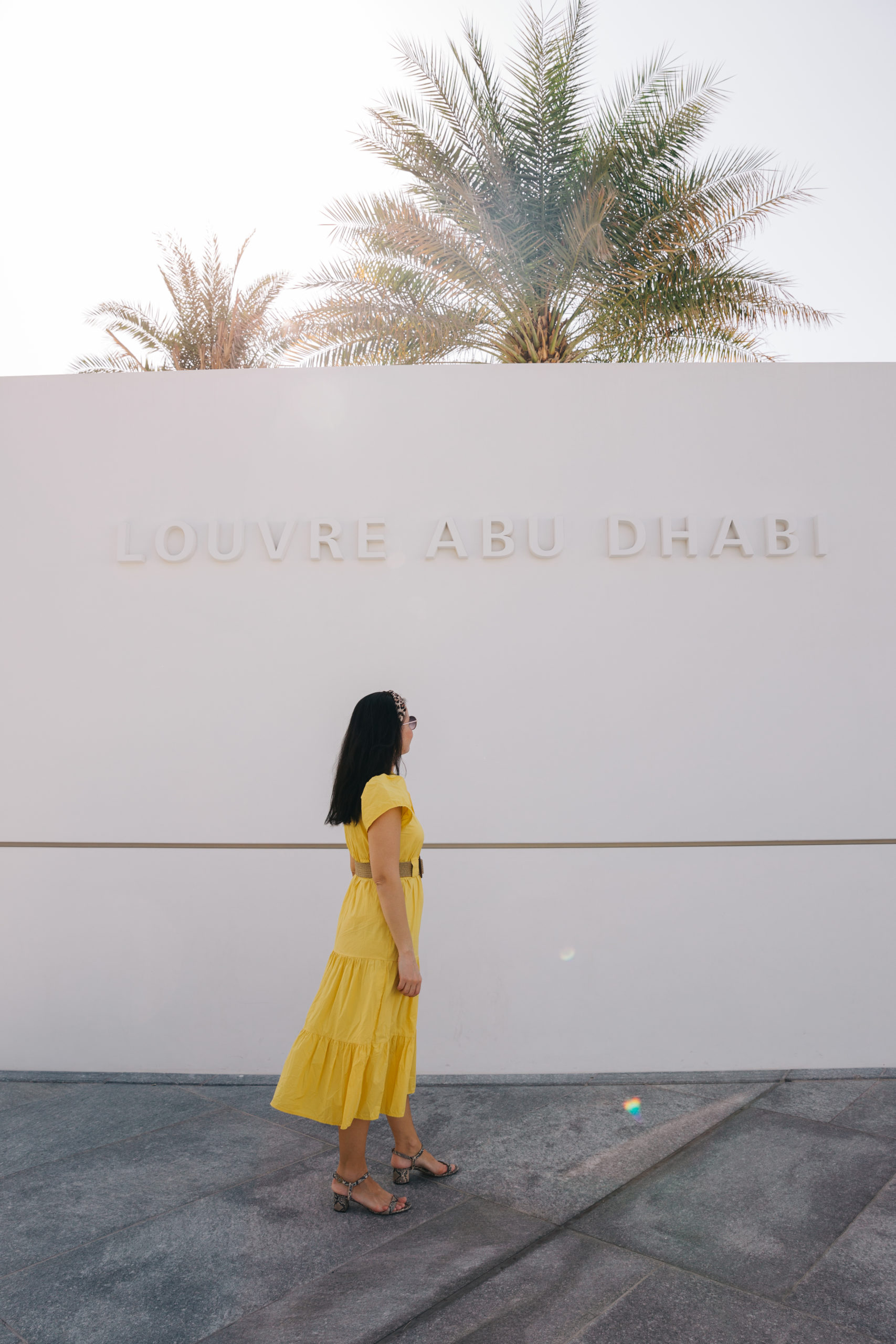 There's also something for younger visitors, with plenty of family-friendly rides and attractions available. You can have a go at the Junior GT or take a spin on the Carousel, all while surrounded by the iconic red color of the Ferrari.
And if all that excitement has left you hungry, Ferrari World has several dining options to satisfy your cravings. From casual cafes to fine dining experiences, there's something for everyone.
Book your stay in Abu Dhabi with Booking.com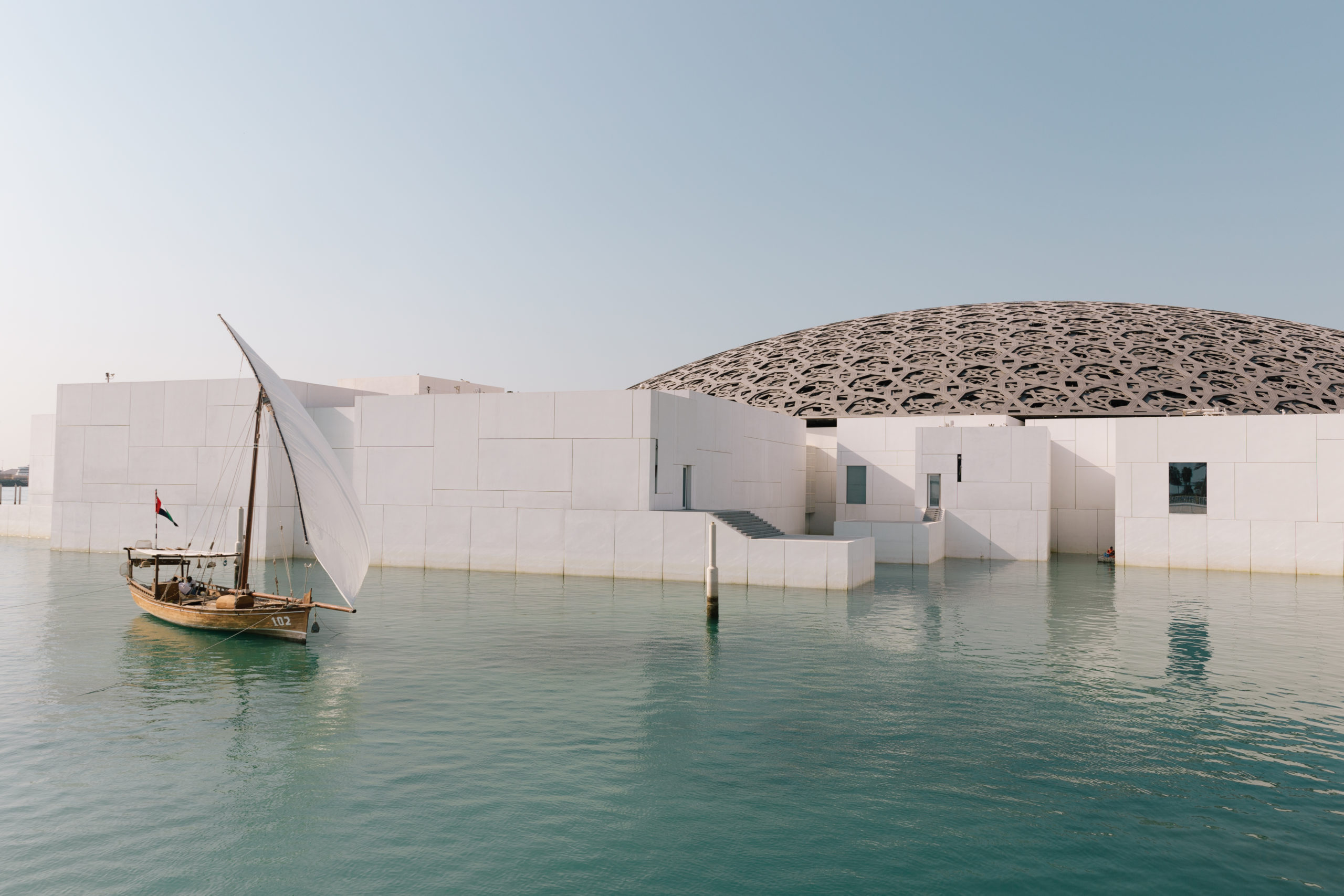 Visit The Souk Al Qaryat Al Beri (No photos from this visit)
After all the sightseeing and adventure, take some time to immerse yourself in the local culture at the Souk Al Qaryat Al Beri. This traditional Arabian marketplace offers a wide range of goods including spices, textiles, souvenirs, and more.
Book your stay in Abu Dhabi with Booking.com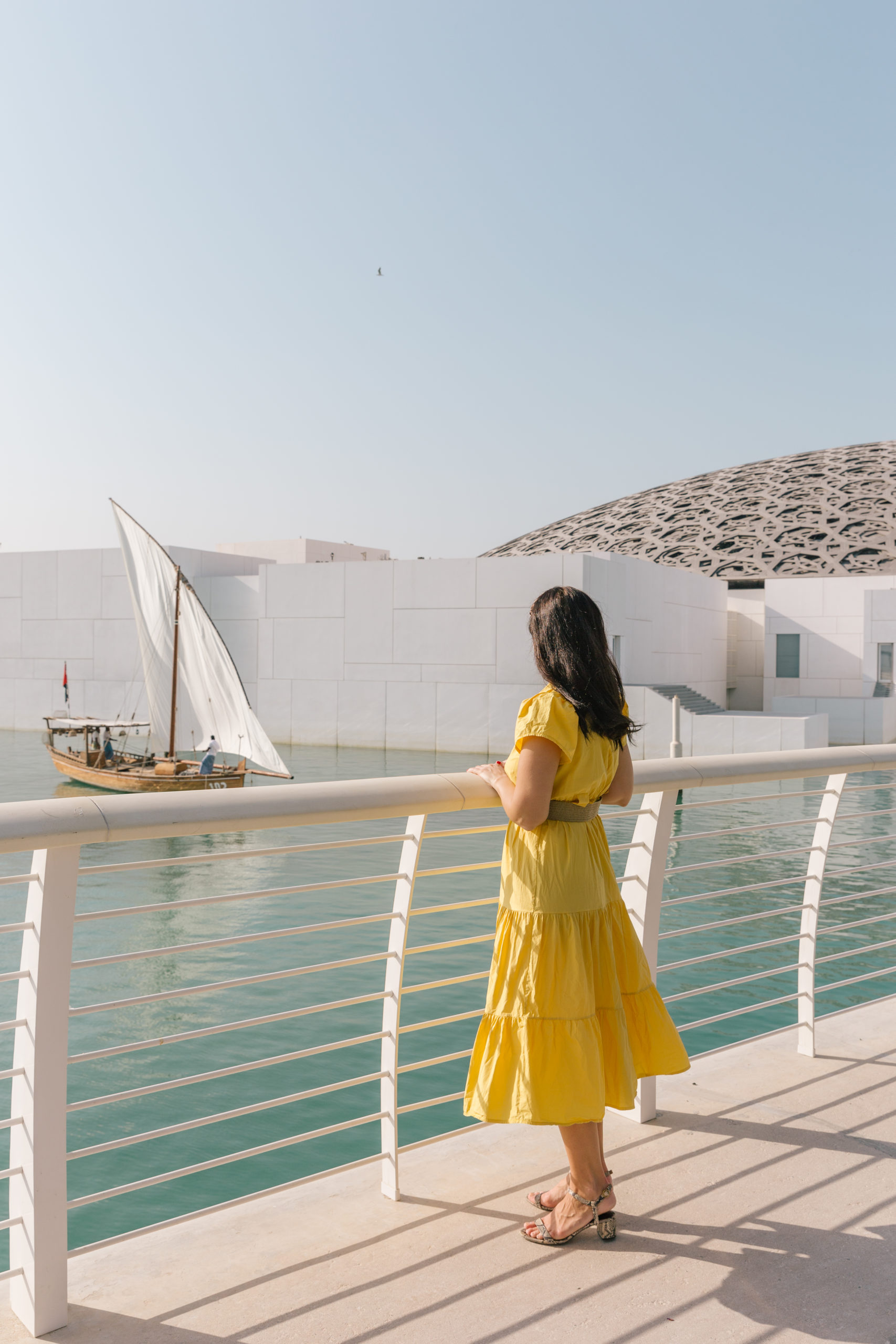 Stroll through the maze of narrow alleys and discover the hidden treasures in each store. The intricate woodwork, colorful lanterns, and ornate Arabic calligraphy on display make for a unique shopping experience. If you're lucky, you might even catch a glimpse of skilled artisans at work.
After browsing the shops, take a break and indulge in some delicious Arabic sweets or tea at one of the many cafes in the souk. Sit back, relax, and soak up the lively atmosphere around you.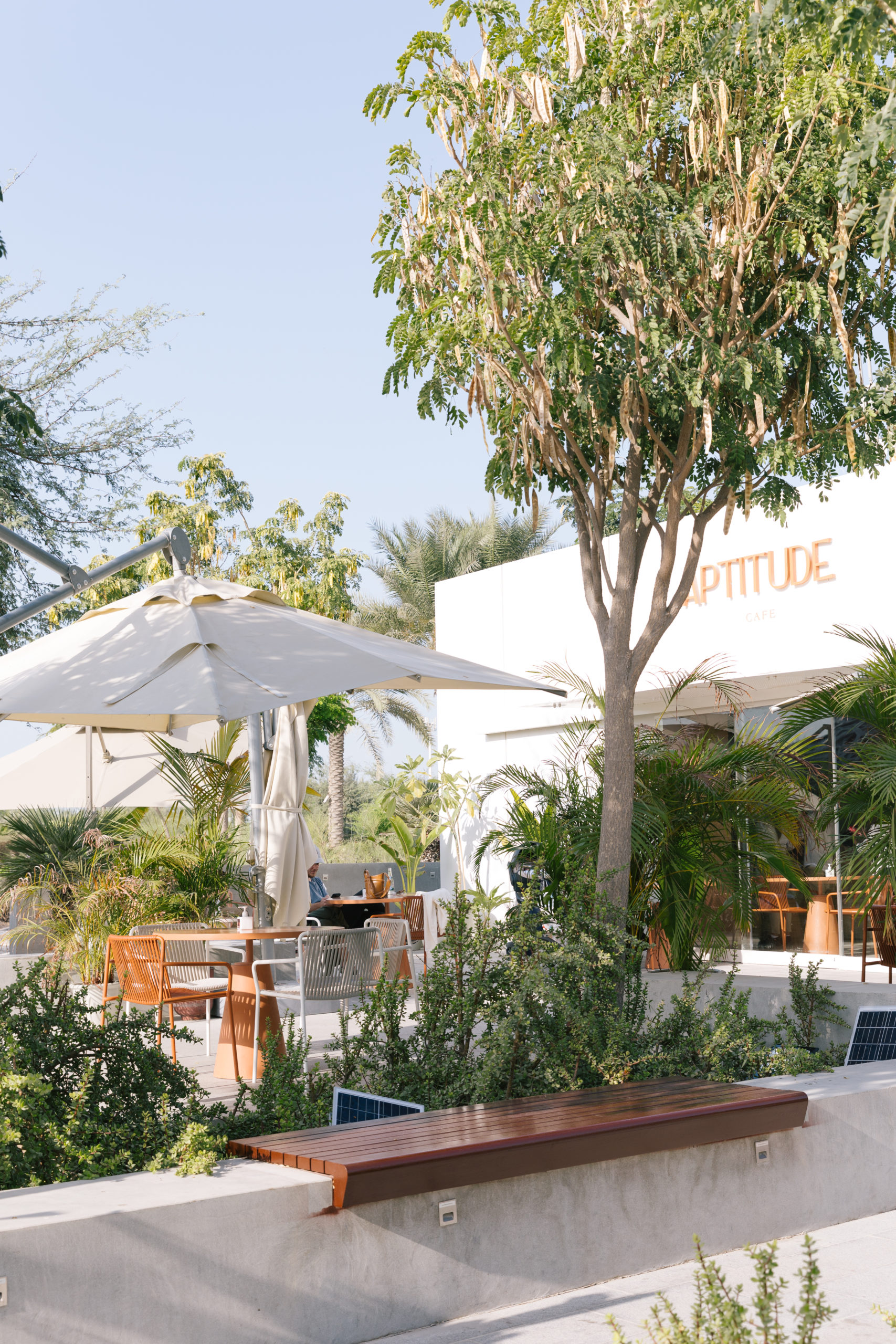 Whether you're looking for authentic souvenirs to take home or just want to experience the traditional Arab marketplace, a visit to the Souk Al Qaryat Al Beri is a must during your Abu Dhabi trip.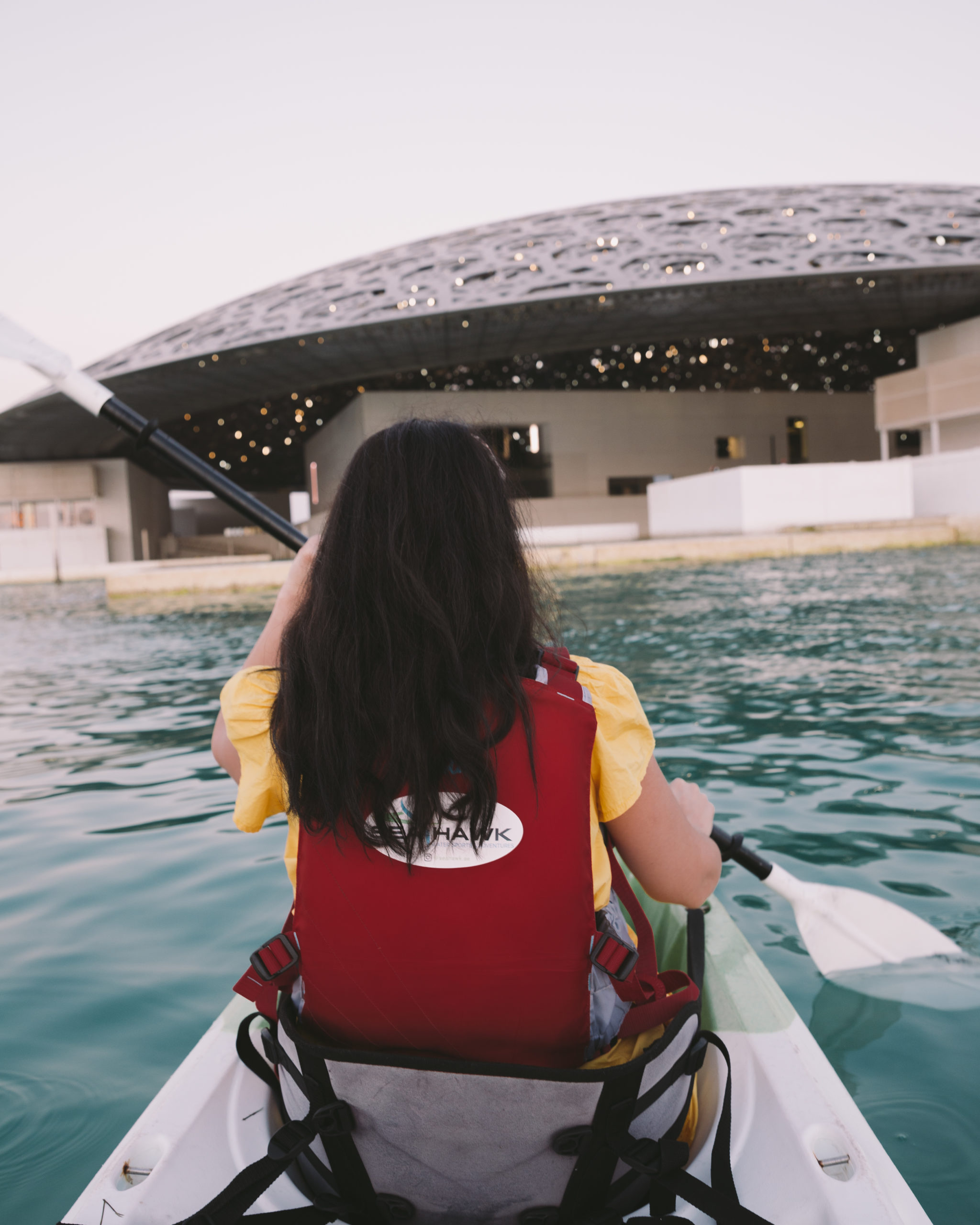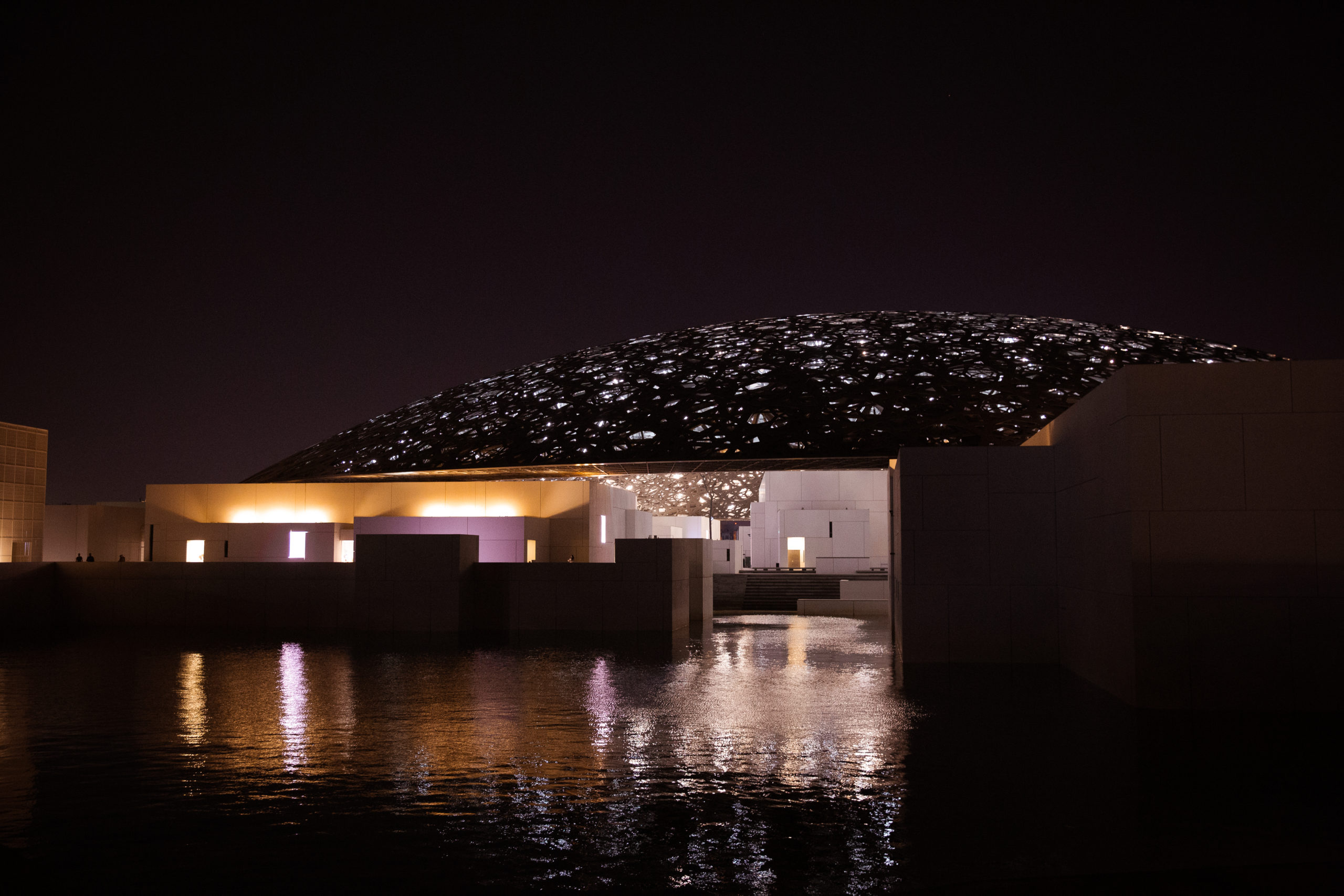 If you love travelling, make sure to follow me on Instagram for more.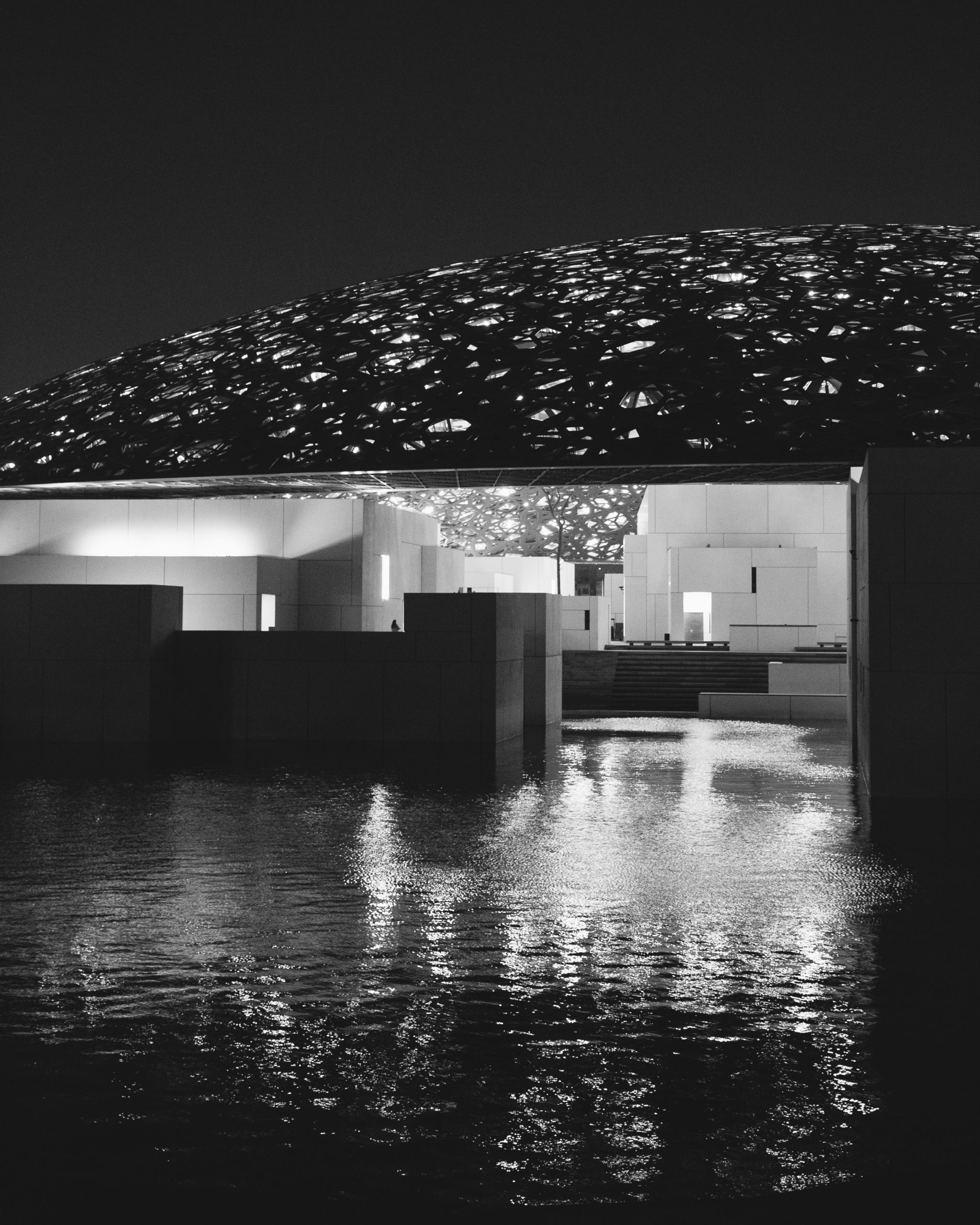 Soul Beach
Abu Dhabi may be known for its cityscapes and man-made attractions, but it's also home to some of the most stunning natural landscapes in the UAE. And one of the best places to experience this is at Soul Beach.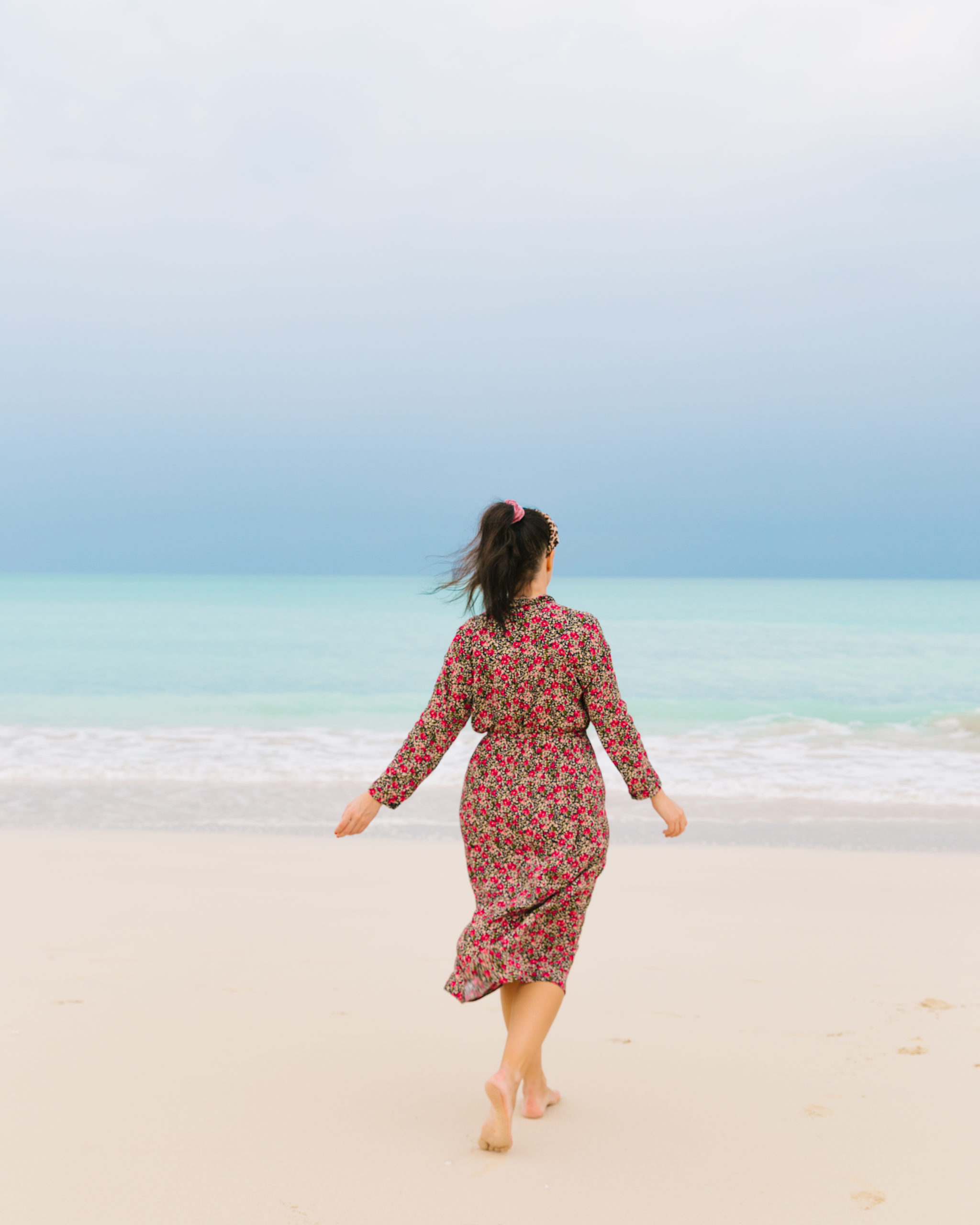 Located on Saadiyat Island, Soul Beach boasts crystal clear waters and powdery white sand that's perfect for a day of relaxation. With views of the Arabian Gulf and surrounded by lush vegetation, this secluded beach provides the ultimate escape from the hustle and bustle of the city.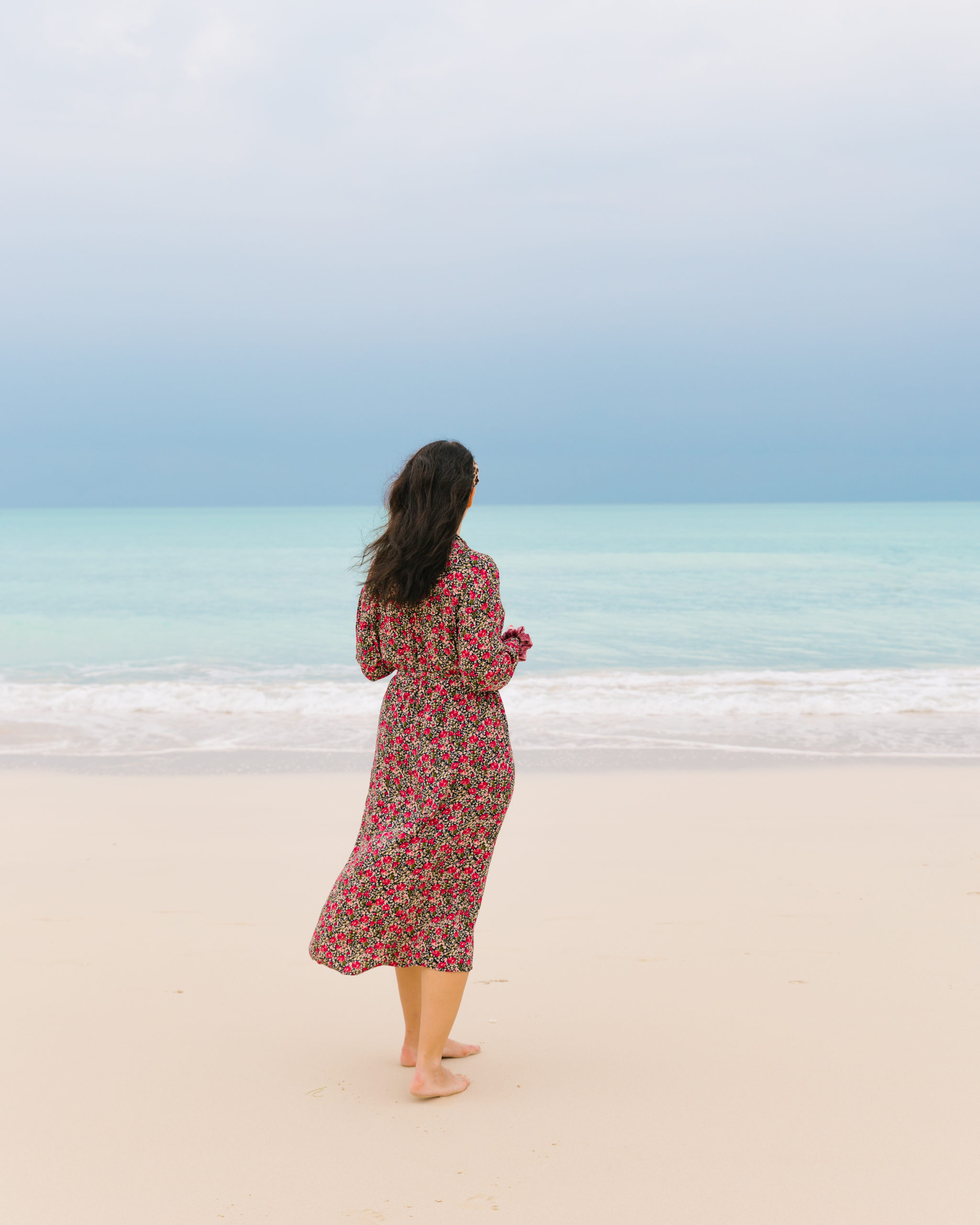 But it's not just the beach that makes Soul Beach special. The beach club is equipped with comfortable sun loungers, beach umbrellas, and cabanas, all set against a backdrop of stunning natural scenery. You can even enjoy a massage while taking in the beauty of the surrounding landscape.
For those looking for a bit more excitement, the beach offers various water sports activities, including paddle boarding and kayaking. And if you're feeling peckish, the beach club has an array of dining options that cater to all tastes, from light snacks to full meals.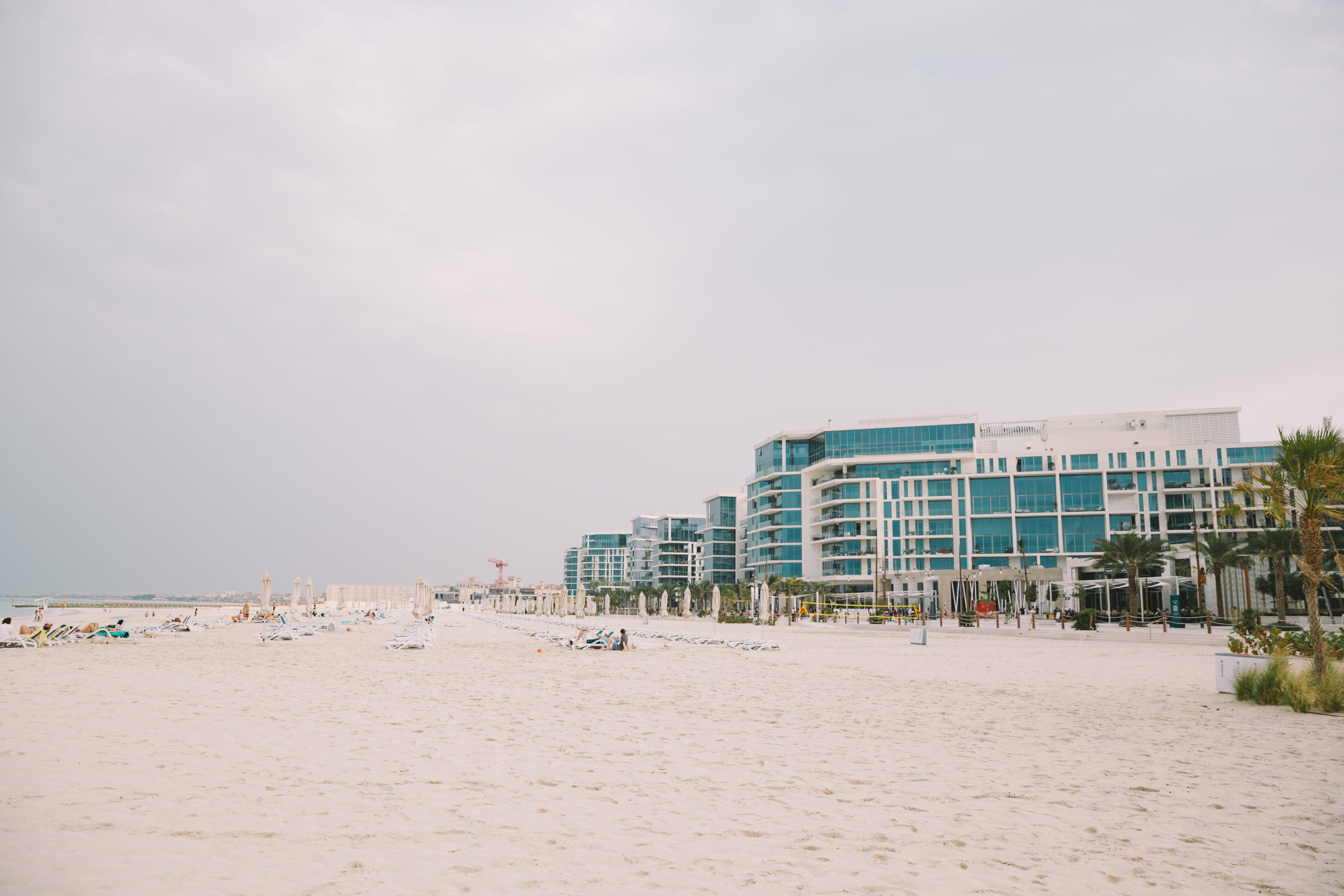 Soul Beach is the perfect way to round off your Abu Dhabi adventure. Whether you're looking for a serene day of relaxation or an adventure-packed afternoon, this idyllic spot has something for everyone. So pack your swimsuit and head over to Soul Beach for an unforgettable experience.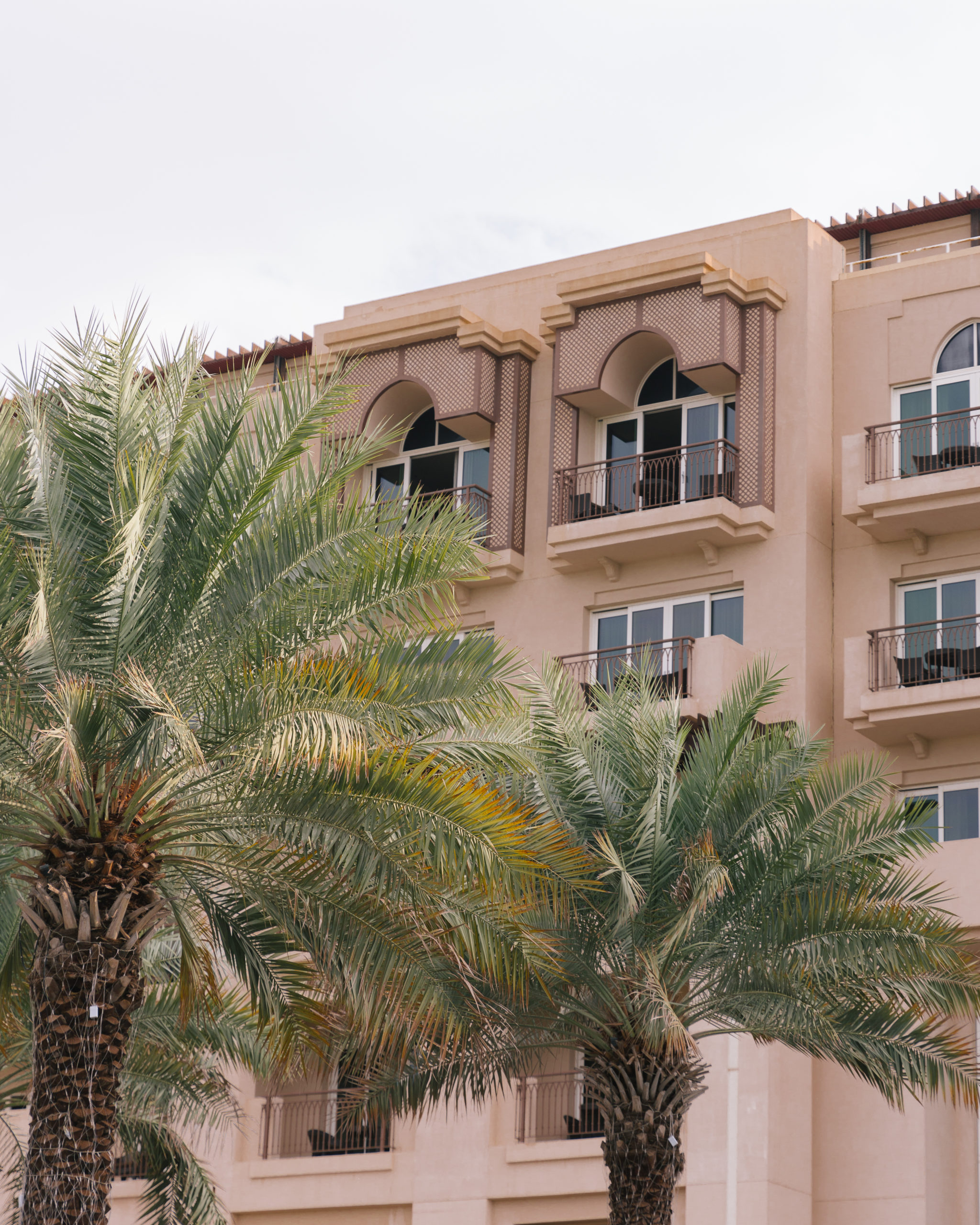 WHERE TO STAY IN ABU DHABI
We stayed at Anantara Eastern Mangroves Hotel. I would recommend this hotel because of the magnificent views over the Mangrove National Park and the amazing sea food restaurant nearby, called Flooka UAE! But remember to book a room with view to the National Park, not the other way! We unfortunately had a room overlooking the parking space and the avenue. A room with views to the National Park would have been a much better experience and a nicer memory from our stay.
Book your stay in Abu Dhabi with Booking.com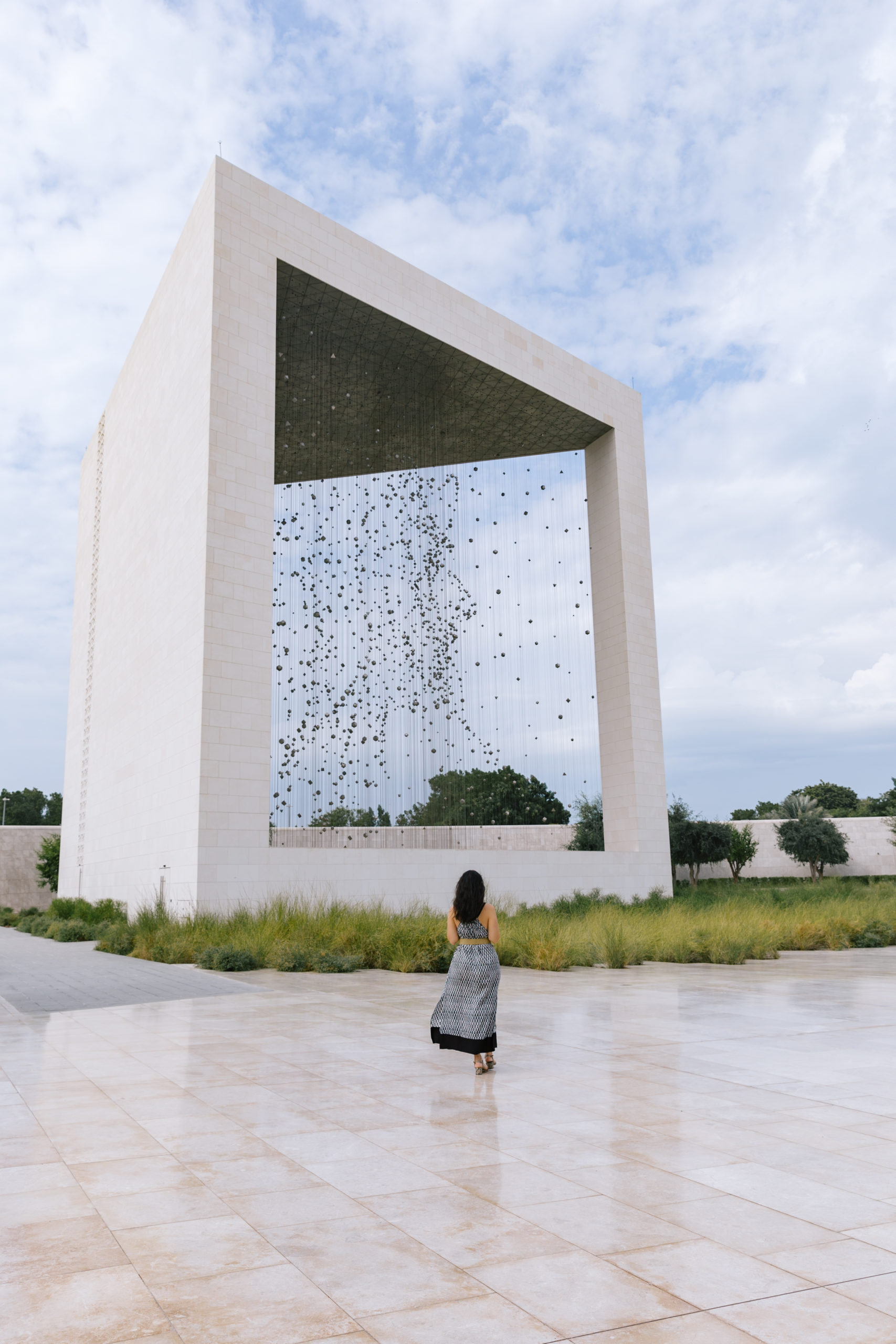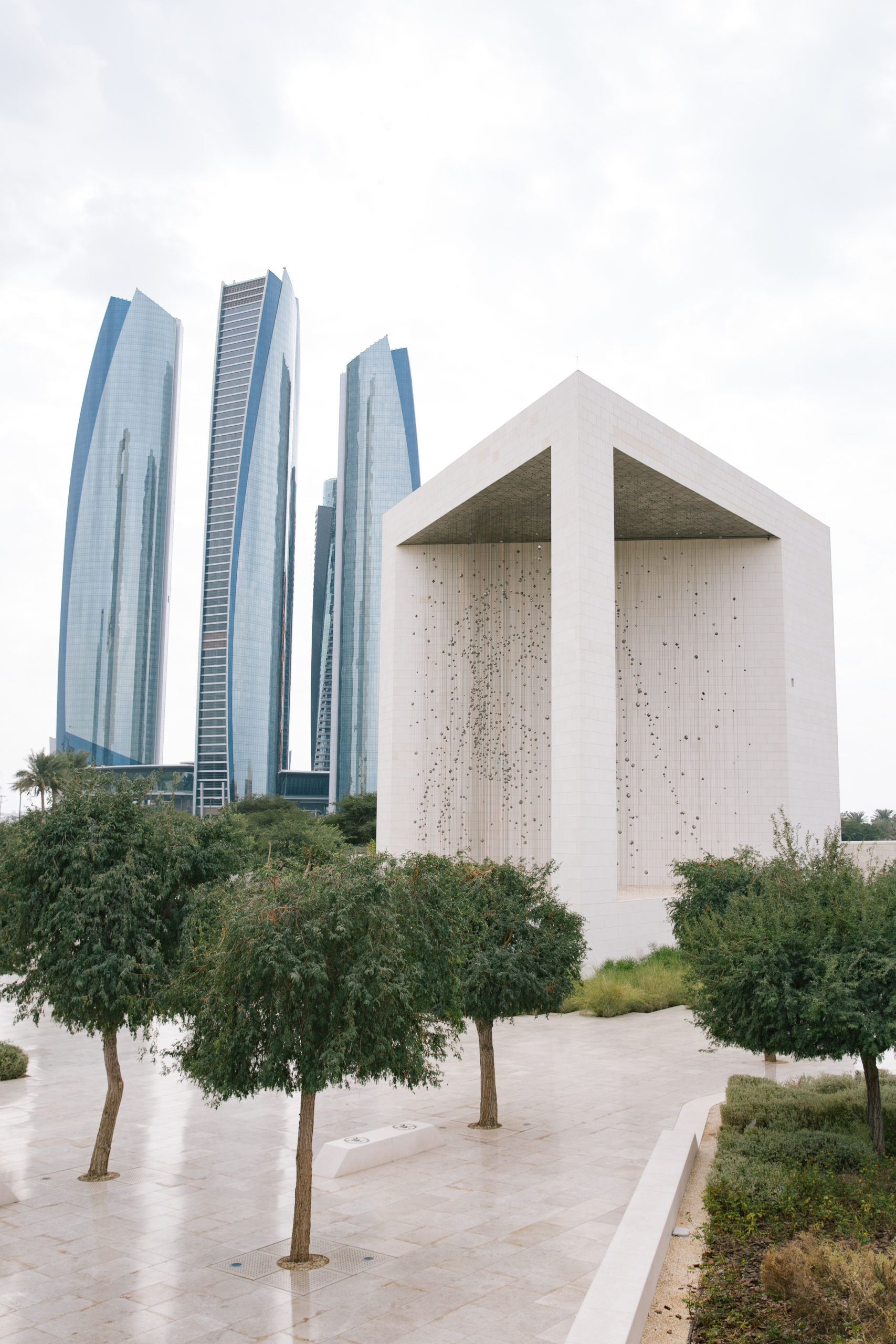 Founders Memorial
Abu Dhabi's Founders Memorial is a monument that commemorates the UAE's founding fathers. It's located near the Abu Dhabi Corniche, and it's an excellent spot to learn more about the nation's history. The Founders Memorial features a stunning pavilion, a unique and inspiring structure that celebrates the values of the UAE's founding fathers, including tolerance, innovation, determination, and unity.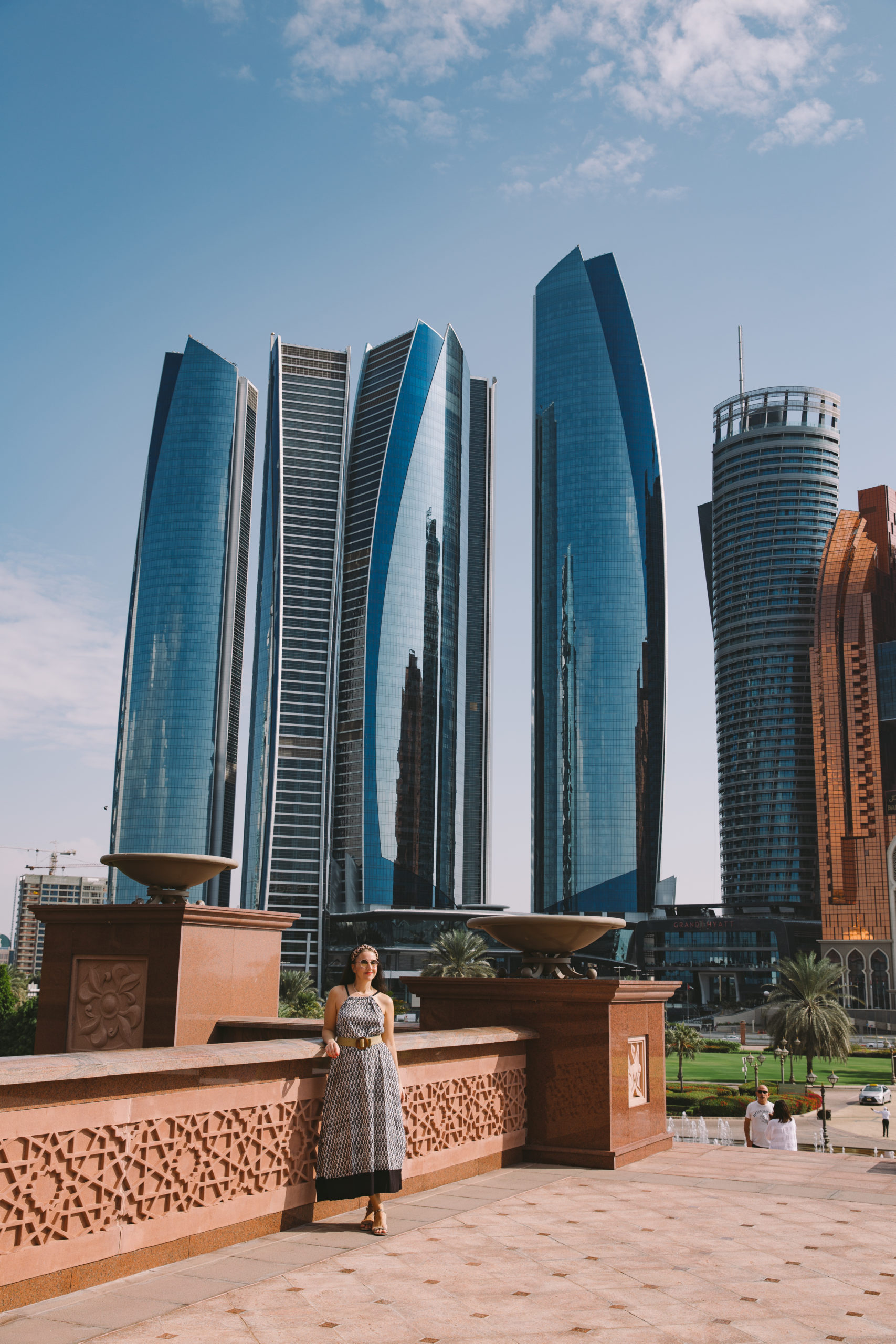 Visitors can also enjoy the garden of the Founders Memorial, a peaceful space that boasts lush greenery, beautiful flowers, and sculptures that honor the nation's founders. The garden also offers stunning views of the city's skyline and the Arabian Gulf.
If you're visiting Abu Dhabi, don't miss out on the chance to explore the Founders Memorial. It's an awe-inspiring attraction that offers insight into the UAE's history, culture, and values. Plus, the monument and garden make for a picturesque backdrop for photos, and you'll leave with a better understanding and appreciation for the nation's past, present, and future.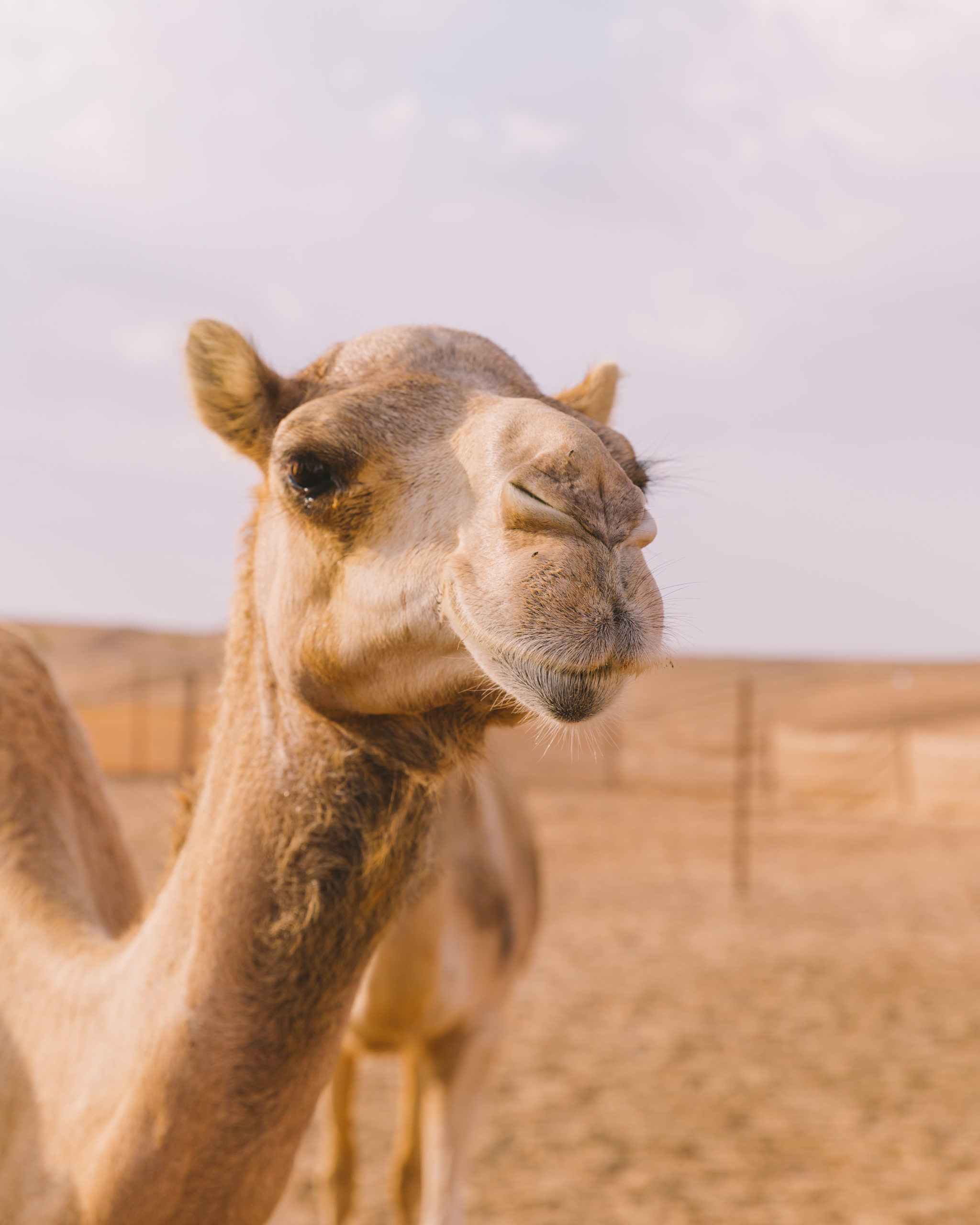 Desert Safari with Emirates Tours
The last stop in our Abu Dhabi itinerary is one of the most exciting and memorable experiences you can have in the city – a desert safari with Emirates Tours. Take a break from the city lights and head out into the Arabian desert for an adventure of a lifetime.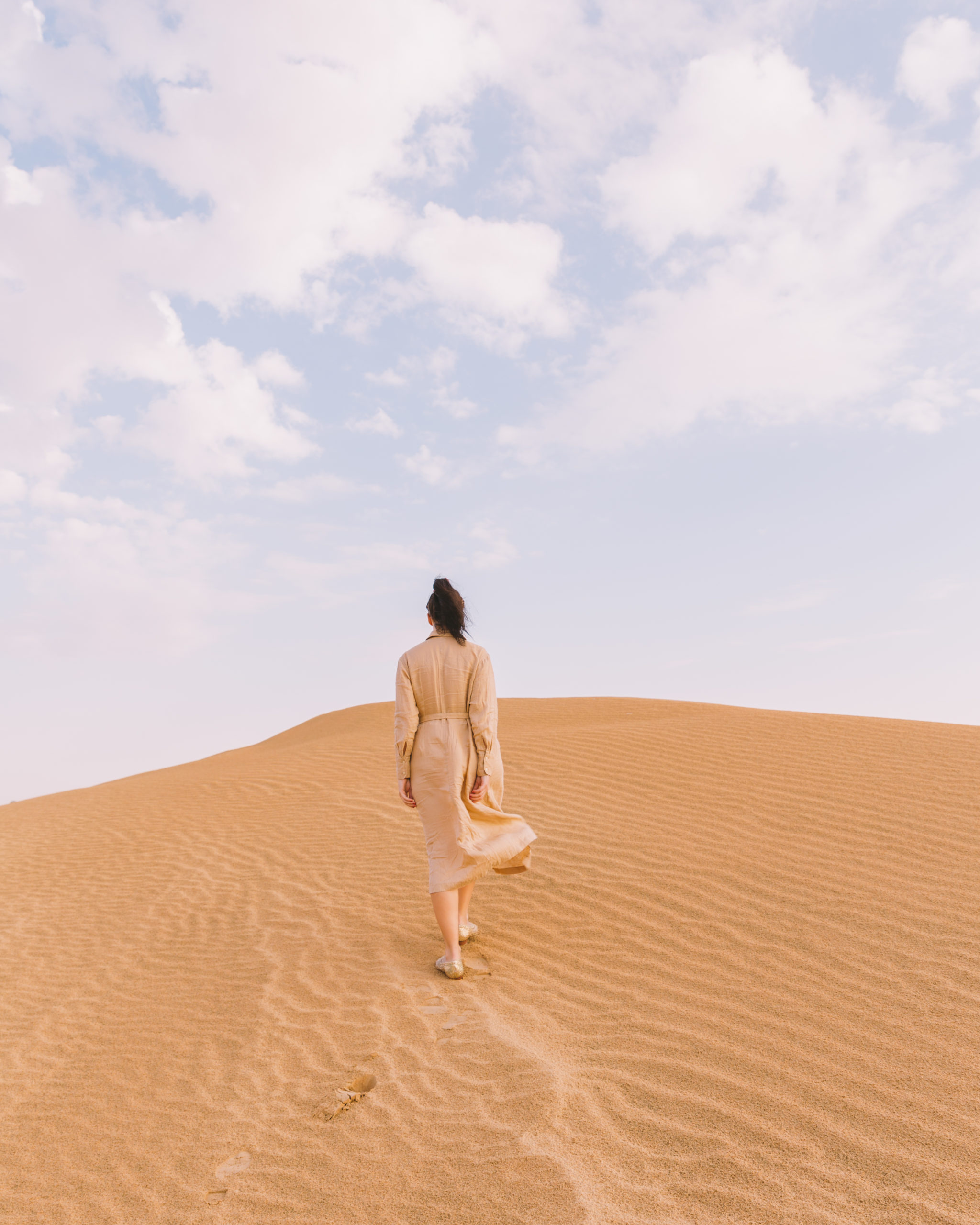 The tour begins with a thrilling dune bashing ride in a 4×4 vehicle, as you traverse the desert terrain with a skilled driver at the wheel. You'll feel the adrenaline rush as you go up and down the sand dunes at high speeds, a truly exhilarating experience. Once the ride is over, you'll head to a traditional Bedouin campsite to enjoy a variety of activities.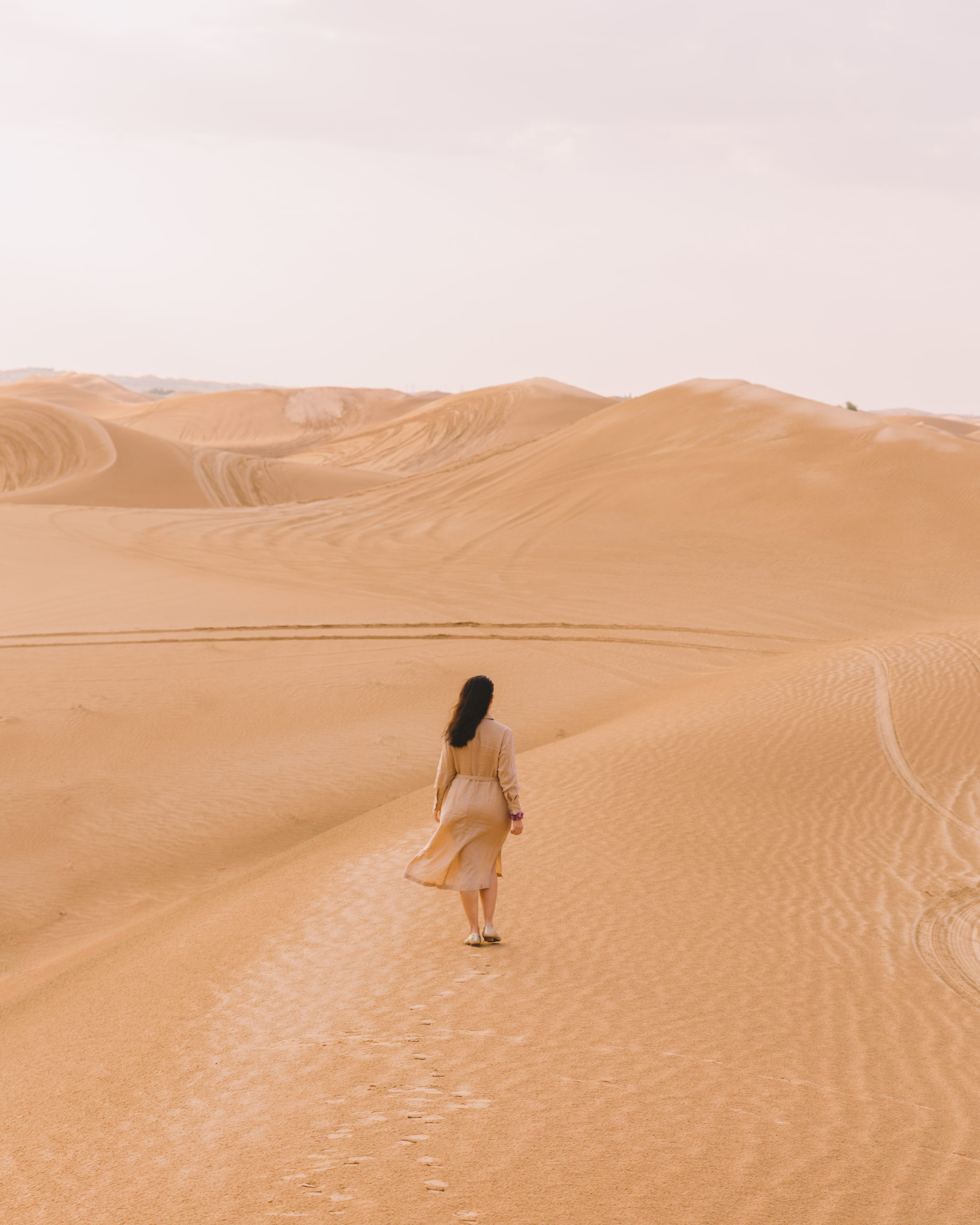 At the campsite, you can enjoy a delicious BBQ dinner with a variety of dishes, including traditional Emirati cuisine. You can also take part in a range of activities, including camel rides, sandboarding, henna painting, and shisha smoking. If you're feeling adventurous, you can even try quad biking in the desert. After dinner, sit back and enjoy the entertainment, including belly dancing and Tanoura shows.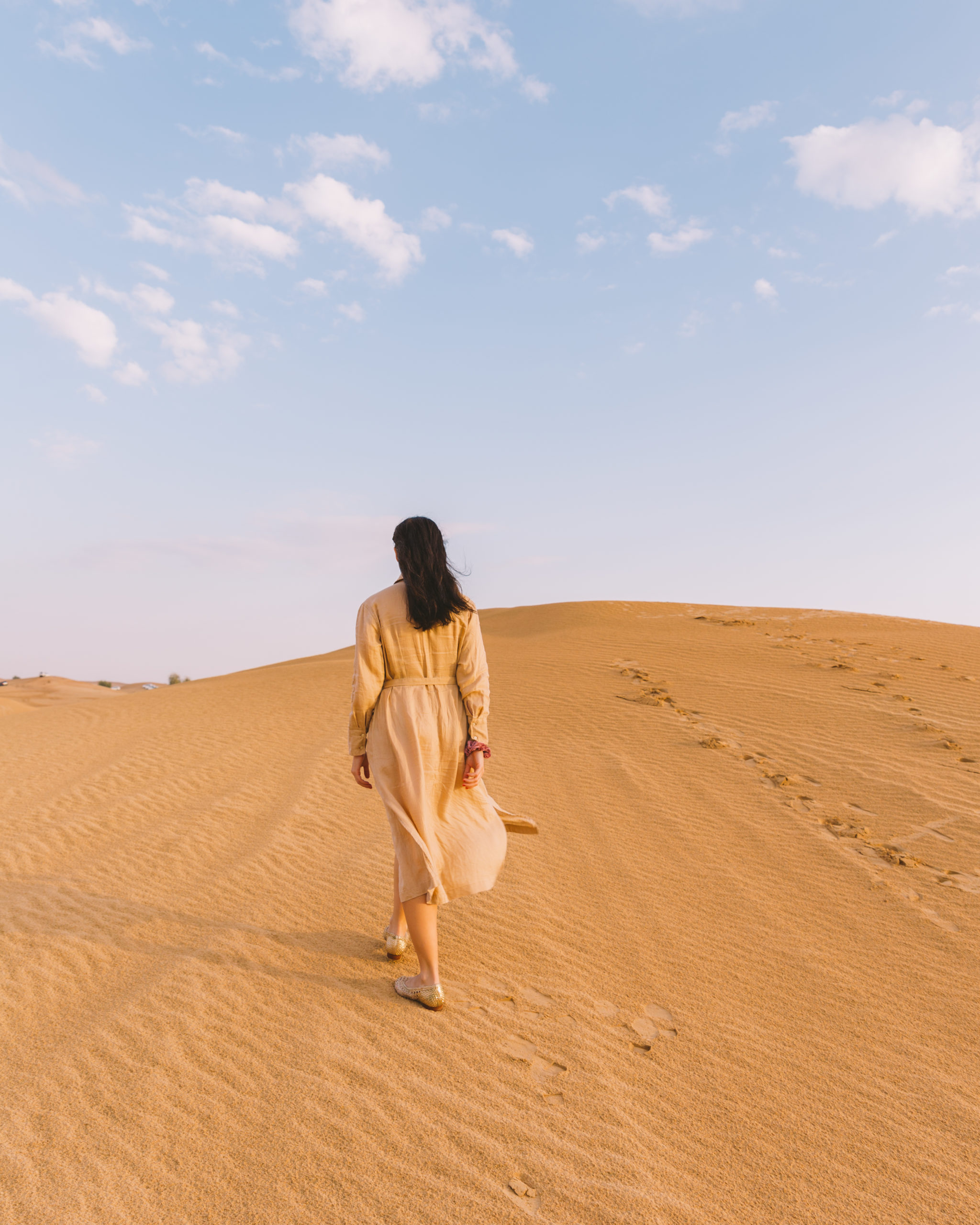 As you lie under the stars, taking in the stunning views of the desert landscape, you'll feel a sense of calm and serenity that only the desert can bring. A desert safari is an experience you'll never forget and one that you should definitely add to your Abu Dhabi itinerary.
Emirates Tours offers a variety of desert safari packages, ranging from morning tours to overnight stays in the desert. Whichever option you choose, you're sure to have an unforgettable experience that will leave you with memories that will last a lifetime.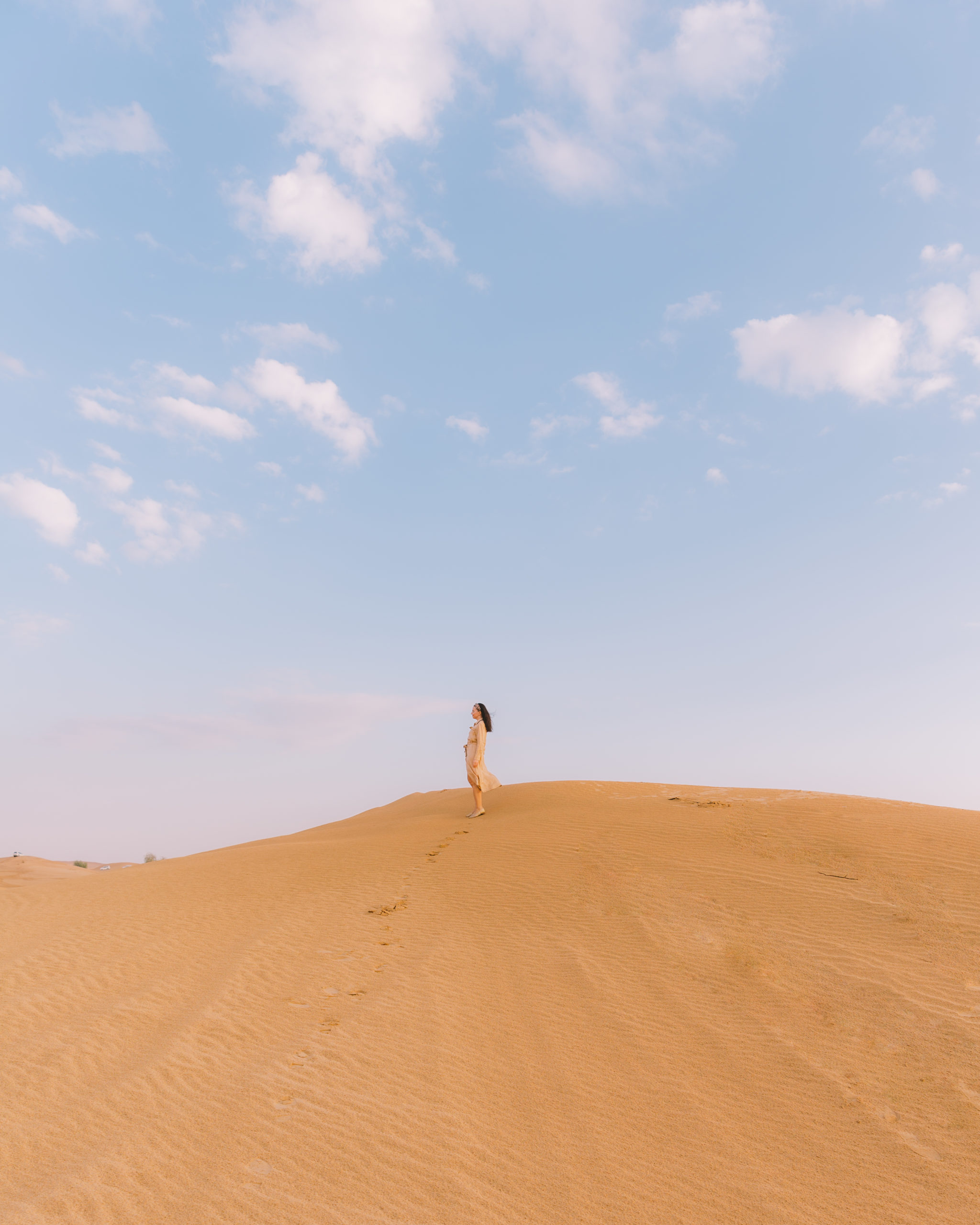 WHERE TO EAT IN ABU DHABI
I loved Aptitude, a restaurant which is located next to Louvre museum.
I can also highly recommend Antonia Restaurant, if you have cravings for genuine pasta, a piece of delicious pizza and Aperol Spritz.
For Mediterranean seafood lovers, I can recommend Flooka. Unfortunately I discovered this restaurant a few hours before my departure. Thus, I didn't have the chance to have a meal there, although I would have loved to. The food smelled so good. I keep it in my mind for the next time I visit Abu Dhabi.
Book your stay in Abu Dhabi with Booking.com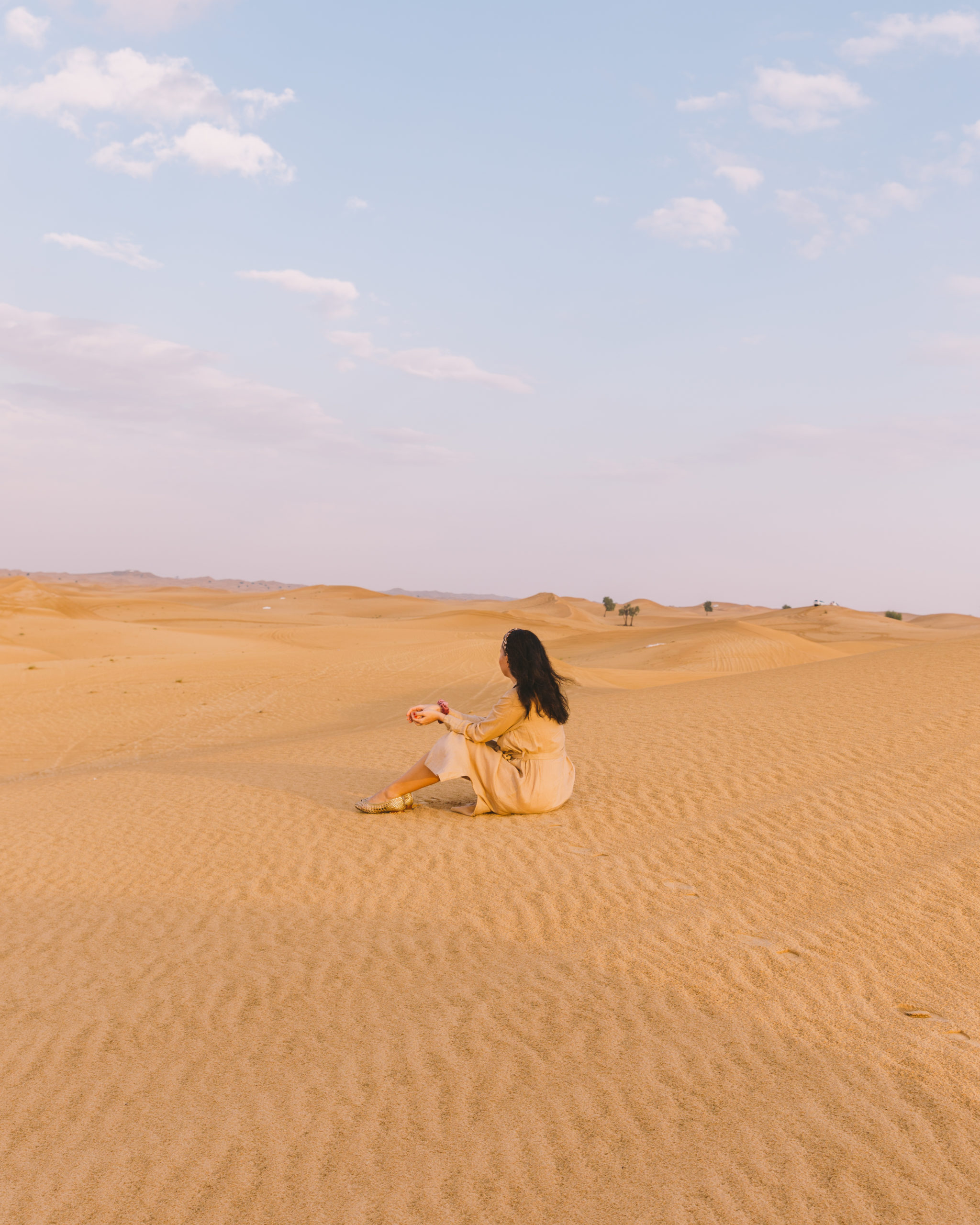 SUPPORT MY WORK
If you have found this article useful and if you enjoy my content and you'd like to support this channel, so that I will be able to continue offering you that kind of content for free, please consider using my AFFILIATE LINK on Booking. When you make a booking with BOOKING.COM using my link, I earn a small commission at NO additional cost to you. Thank you from the bottom of my heart for using my affiliate link!
Alternatively, if you enjoy my travel stories, tips and photography, you can say Thank you by offering me a 'virtual' coffee here.
In case you'd like to book me as your photographer in Vienna, you can find more info here. Please have a look at my portfolio, if you'd like to know more about my photography work.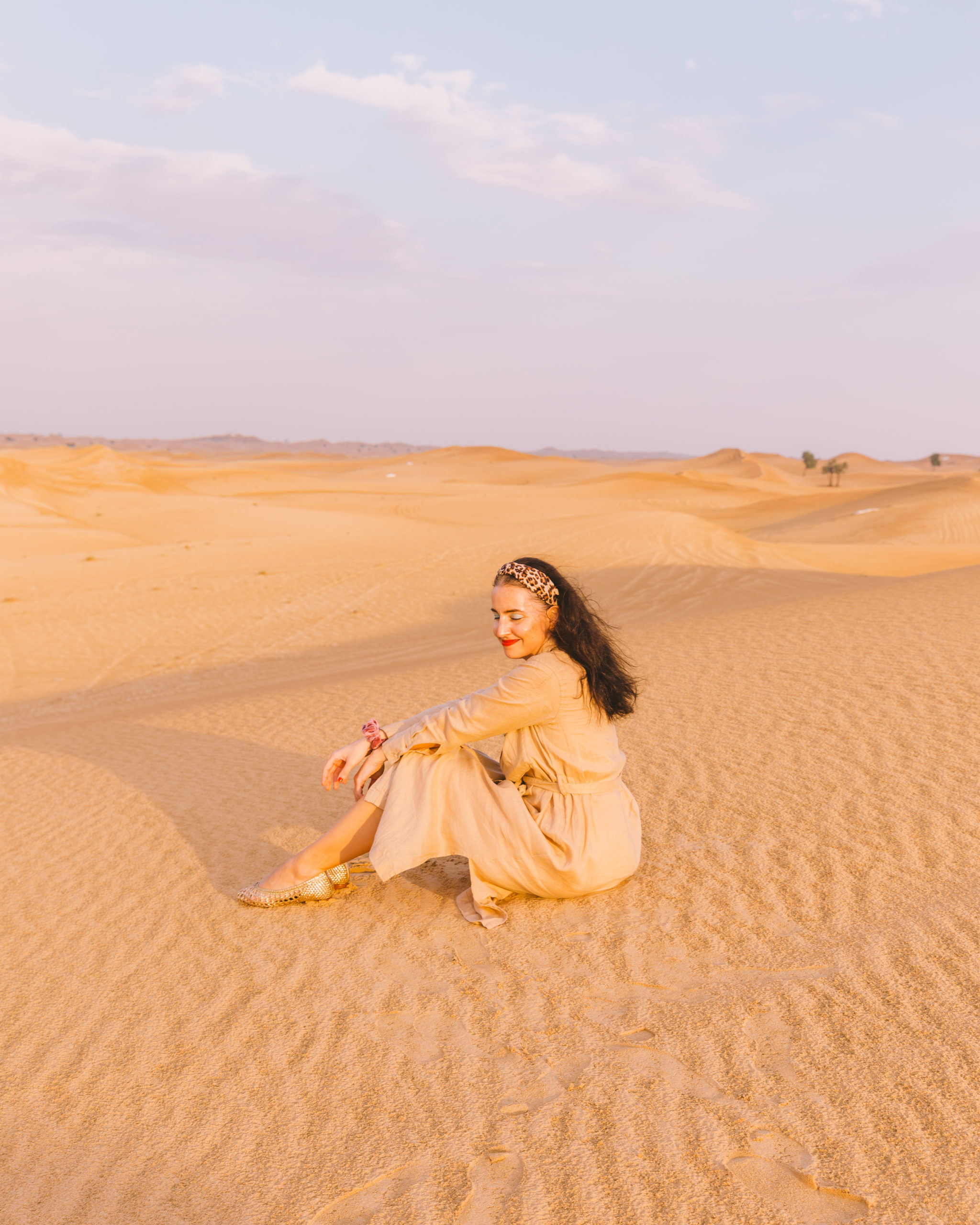 The trip to Abu Dhabi had been amazing and achieved its own purpose! It gave me the time I needed to breathe. It allowed me to rethink the future and dream big! I even wish it would last a little bit longer cause I feel there were more things to do and see. I can highly recommend Abu Dhabi as a travel destination to anyone like me who wish to escape the cold European weather…
Please take a moment to share this blog post with your friends and family on your Facebook profile. They might also be looking for inspiring travel stories and exceptional travel photography. Sharing is caring.
WHERE TO NEXT? Discover more of my guides!
Follow me on Instagram for more
♥
*Disclaimer: This content is result of an invitation from the Official Tourism Board of Abu Dhabi  to visit Abu Dhabi.
This blog post is NOT sponsored. It contains affiliate links. I get a commission if you make a purchase through the links which comes at no cost to you. Thank you from the bottom of my heart for using my links. All photos are taken and edited by me.