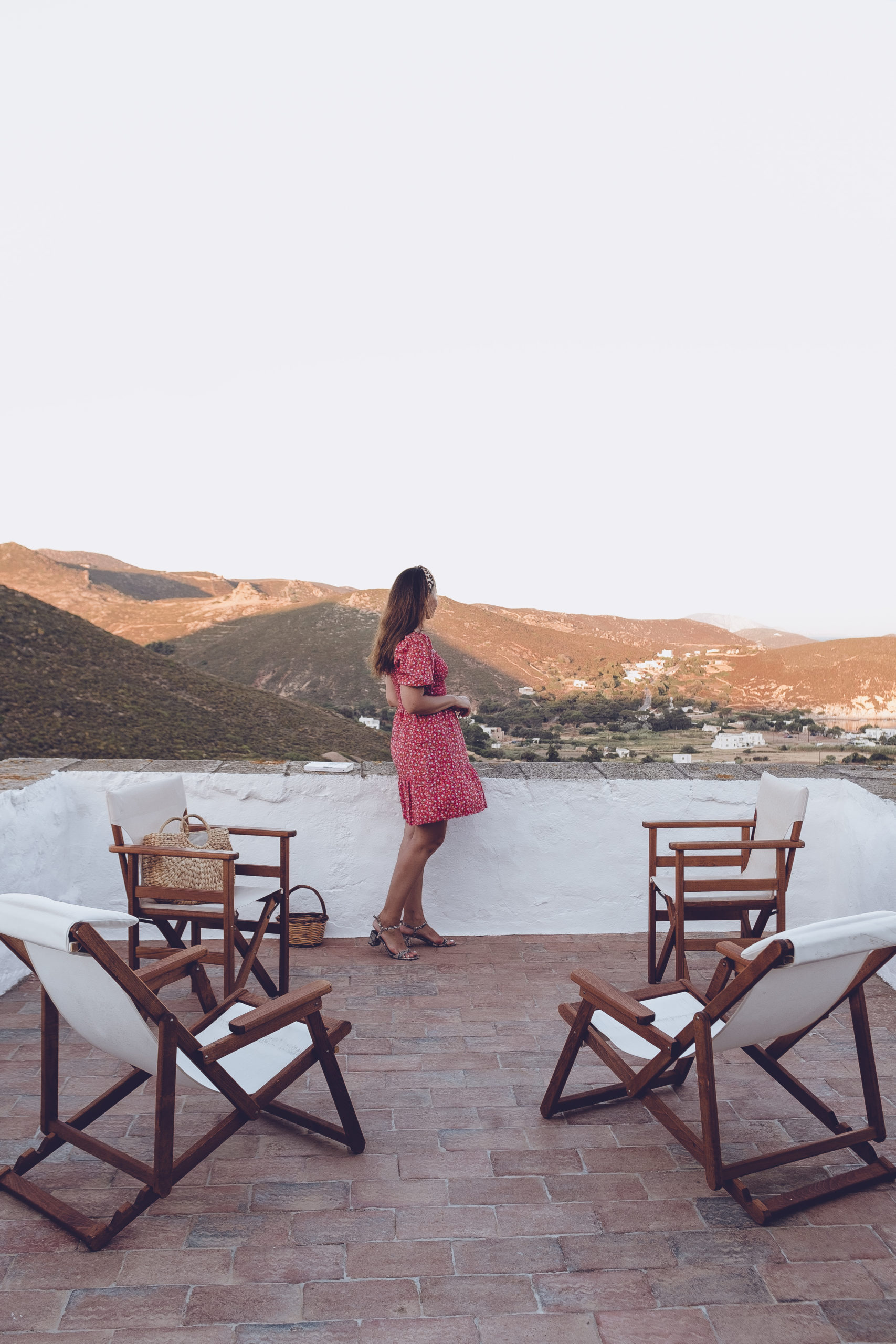 We finally made it to Patmos island this summer! We had the chance to spend two amazing nights at the Traditional house Langada, and discover the beautiful and peaceful area of upper Kampos. The traditional house Langada belongs to Nicoletta Houses.
Nicoletta says:
"In 1971, my mother, Dolly Kontogianni, set her foot for the first time at the port of Patmos island. It was love at first sight. She was immediately captivated by the island's special energy. She soon found a plot in Chora, the island's medieval capital, where she was planning to build a typical Chora mansion. Dolly was a restless spirit and loved houses! She never stopped exploring the island's houses and plots until she discovered the 40-acre estate "Langada".
There was a farmhouse in ruinous condition, which had developed during the centuries, around a small chapel and a central patio. As it can be read on the chapel's lintel, it was built in 1698. Rumours says that the chapel and the room next to it had been used by generations of monks of the St John monastery, who wished to lead an ascetic mode of life and cultivate the land. The estate belonged to 30 heirs. As you can imagine, the buying process was very complicated.
Dolly finally managed to acquire the property in 1973. She slowly started restoring the house, strictly following the traditional building techniques and architectural style. This project which lasted 5 years. Since then, we have spent numerous summer and easter holidays with friends and family."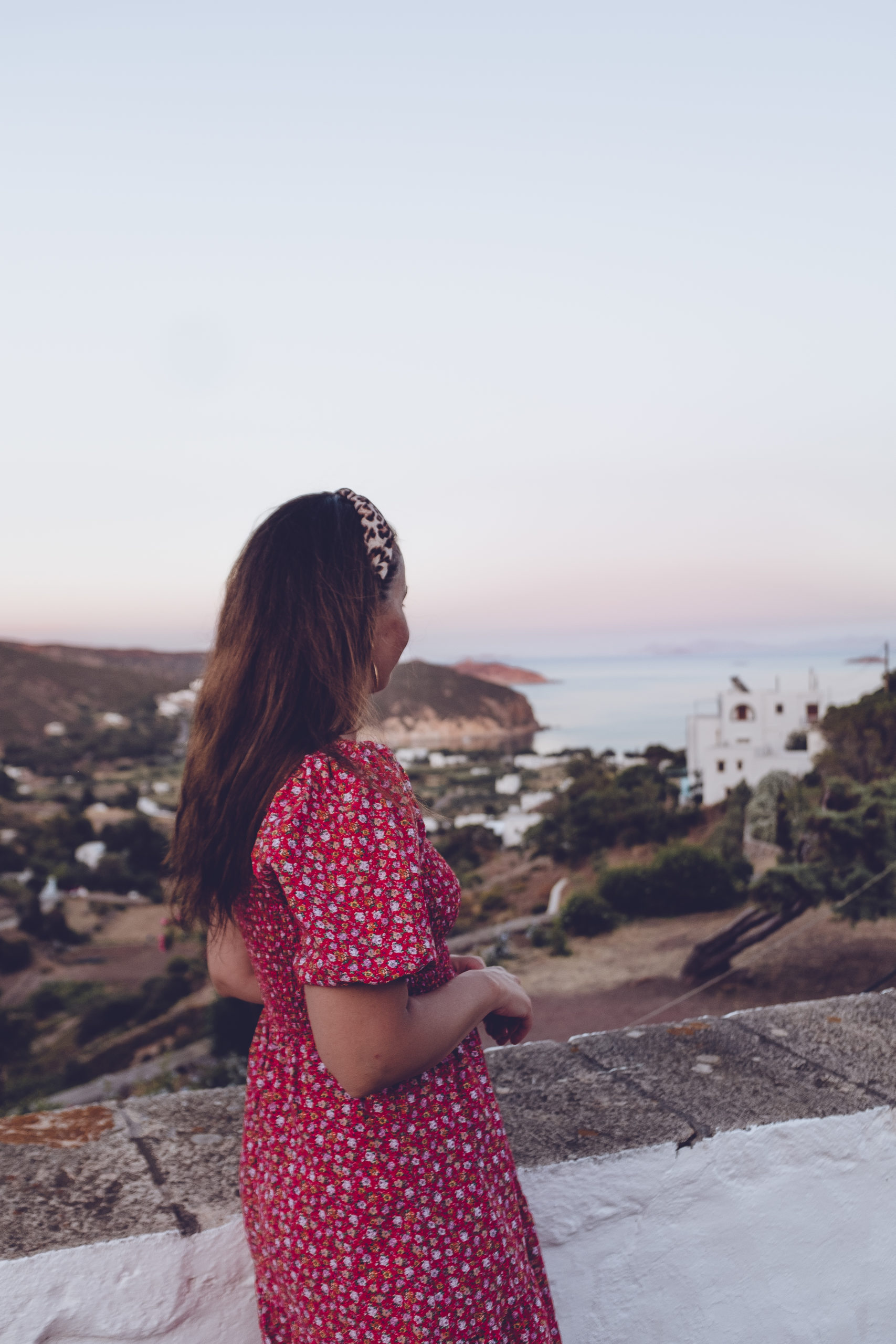 We took these pictures in the terrace of the Traditional house Langada overlooking Kampos beach. If you would also like to enjoy an exclusive vacation experience in a unique and historic countryside estate, book the Traditional house Langada in Patmos island.
♥
*Disclaimer: My stay at the Traditional house Langada is in a friendly collaboration with Nicoletta Houses. However, all words, comments and thoughts in this post are my own. This blog post contains affiliate links.  I get a commission if you make a purchase through the links which comes at no cost to you. Thank you from the bottom of my heart for using my links.