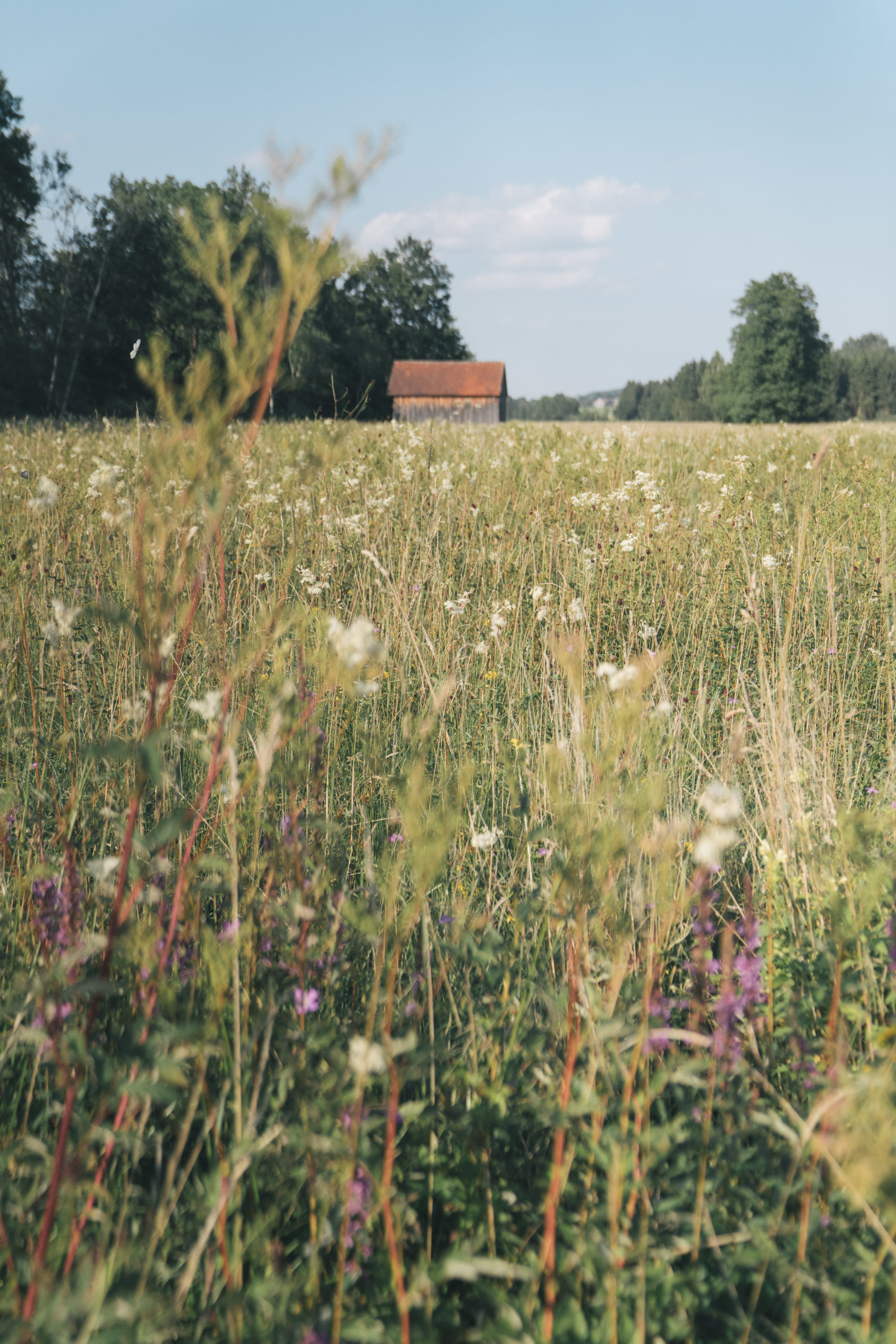 Visit Eugendorf
What is so great about Eugendorf
I spent a wonderful long weekend in Eugendorf! Have you ever heard/been to this small town that is located right next to Salzburg? 
Well, staying in Eugendorf means that you can be both incredibly fast in the city of Salzburg and in the nature. Very practical if you are planning a small city trip, but you would also like to spend time in the mountains or in one of the many beautiful lakes.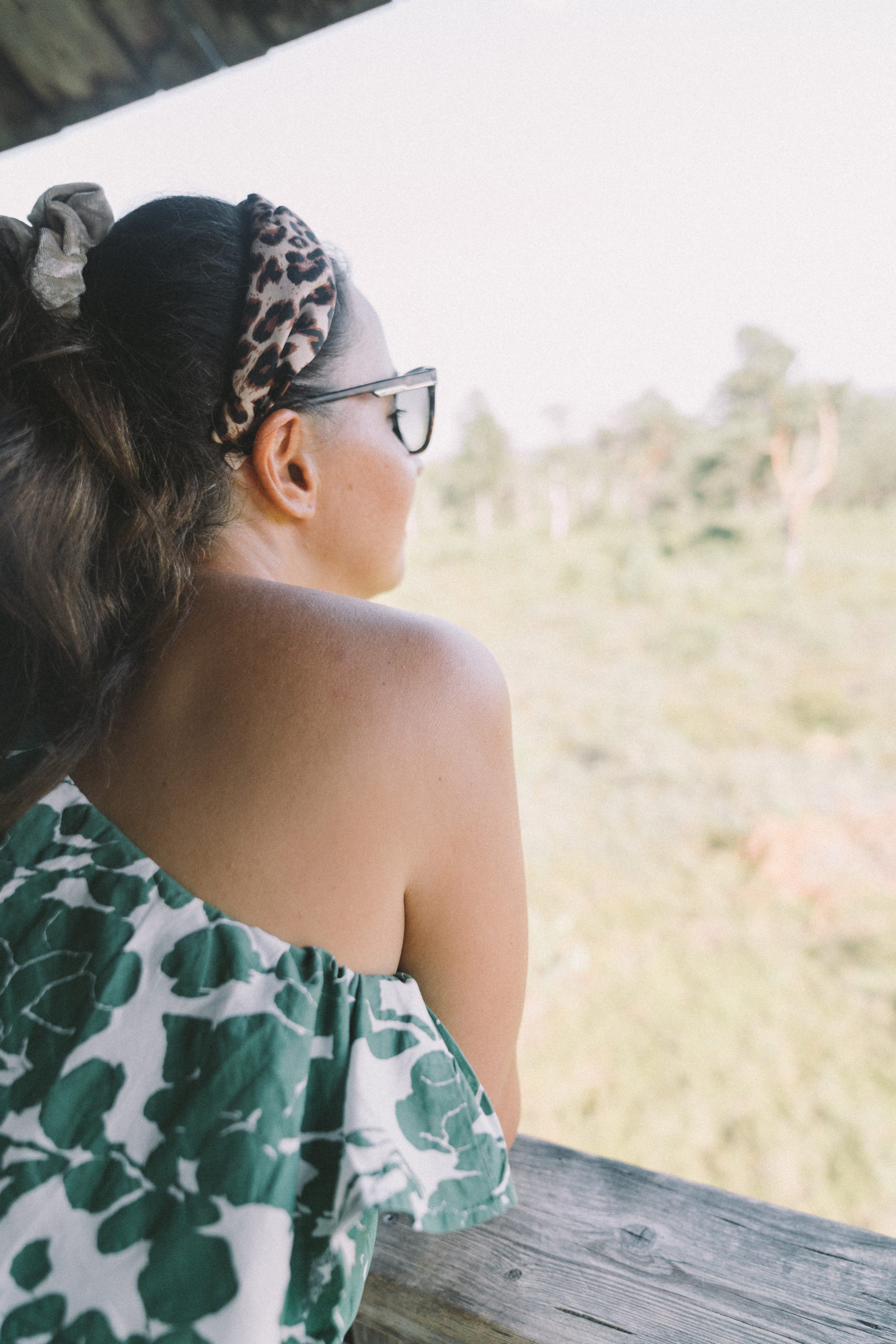 I didn't know about it until an invitation from Eugendorf Tourism Board to explore this town and photograph it, landed in my inbox! I got very curious about this opportunity, so without giving it a lot of thought, I accepted!  
Karin from the Eugendorf Tourism Board, aside from welcoming me with a yummy handmade chocolate (she loves sweets!), she also created an exciting programme full of interesting things to do for me! I had a lot to look forward to!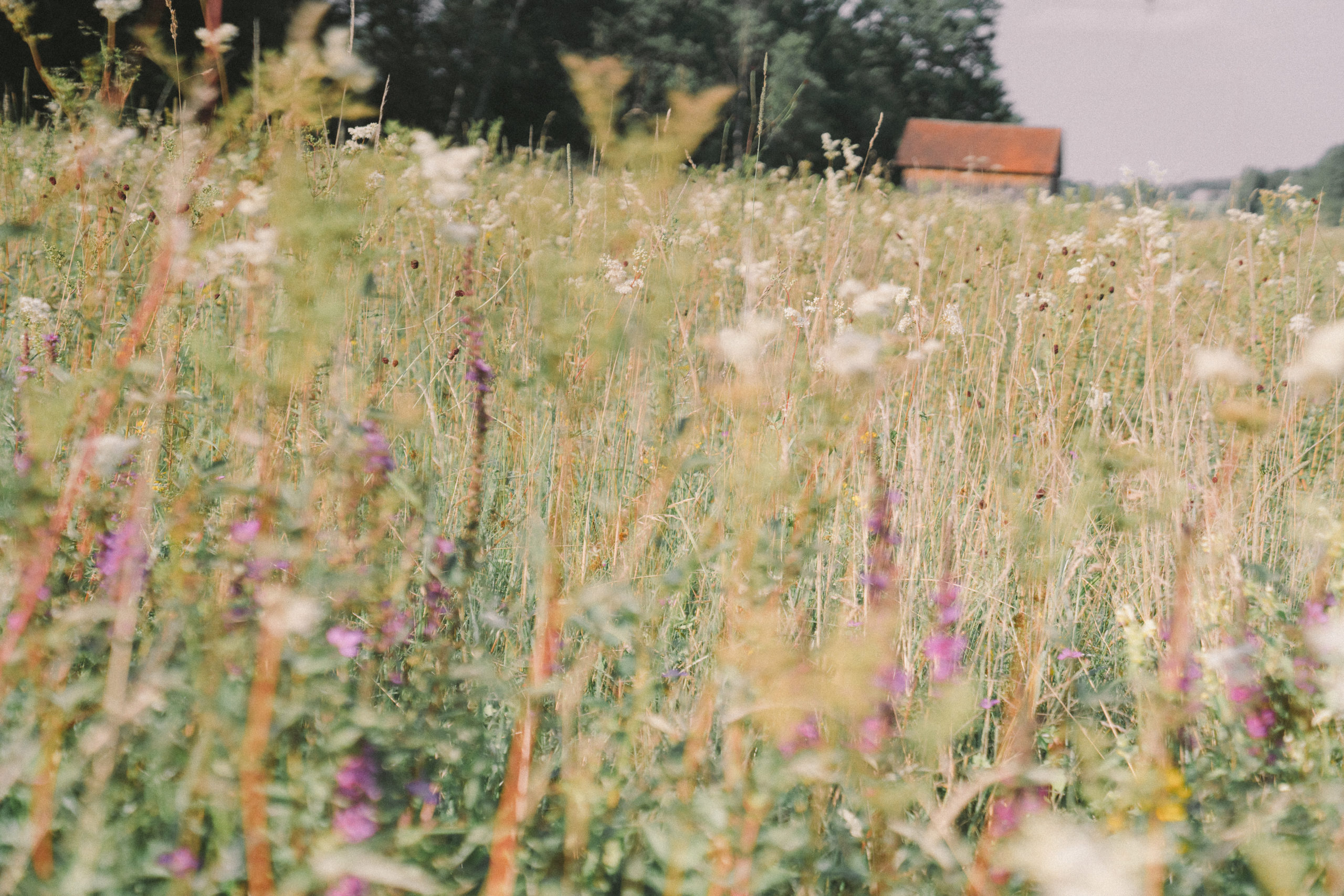 First things first: Bike tour around Wallersee
We rode 18 kilometres around the picturesque Wallersee lake, through meadows, forests and the Wenger Moor, a nature reserve for rare animals and plants. The lake is perfect for sailing, paddle boarding and all sorts of boating, as well as, of course, swimming. Tried and true! 
Our e-bikes were borrowed by Holznerwirt. 
We ended the day with a delicious dinner at Gasthaus zur Strass!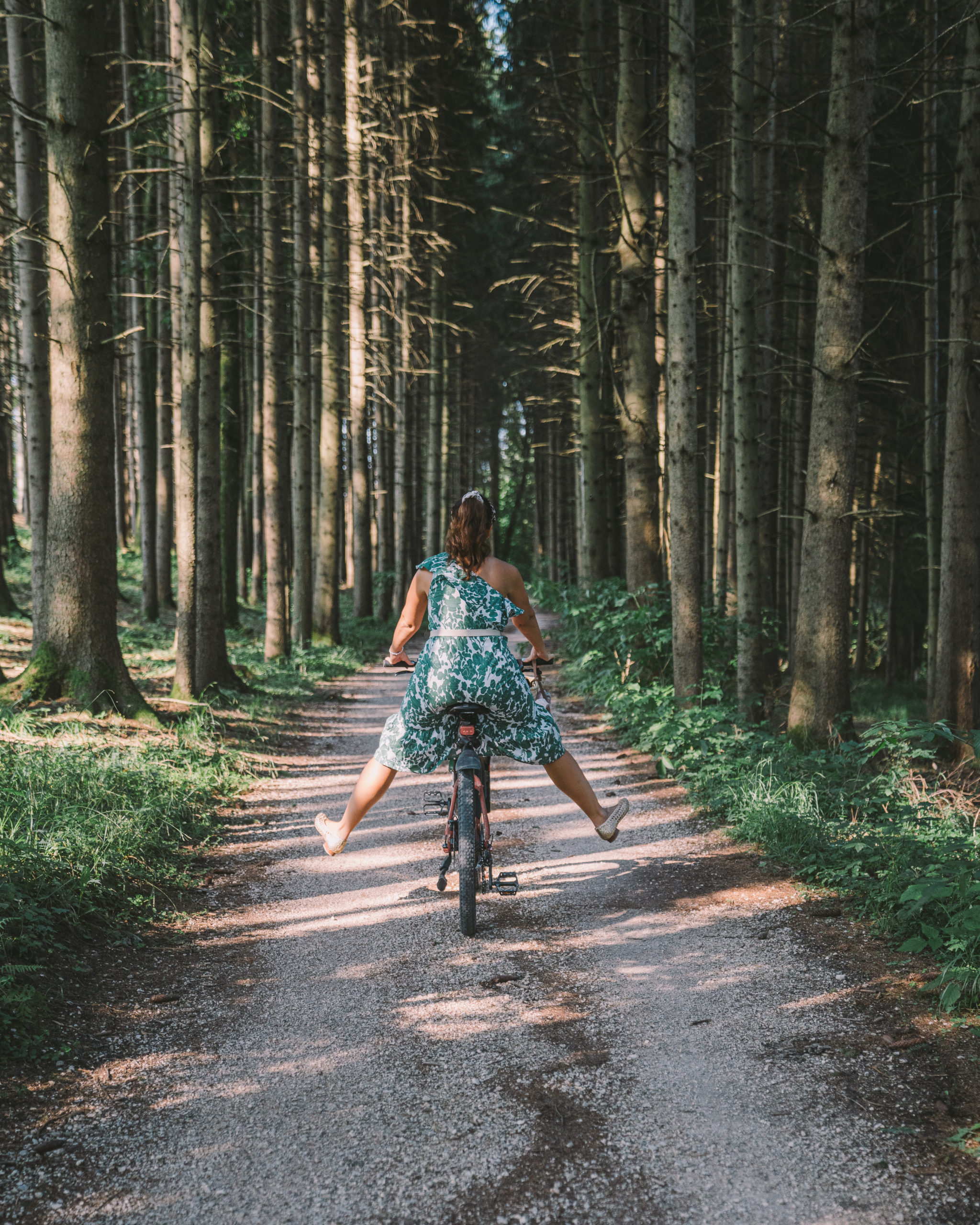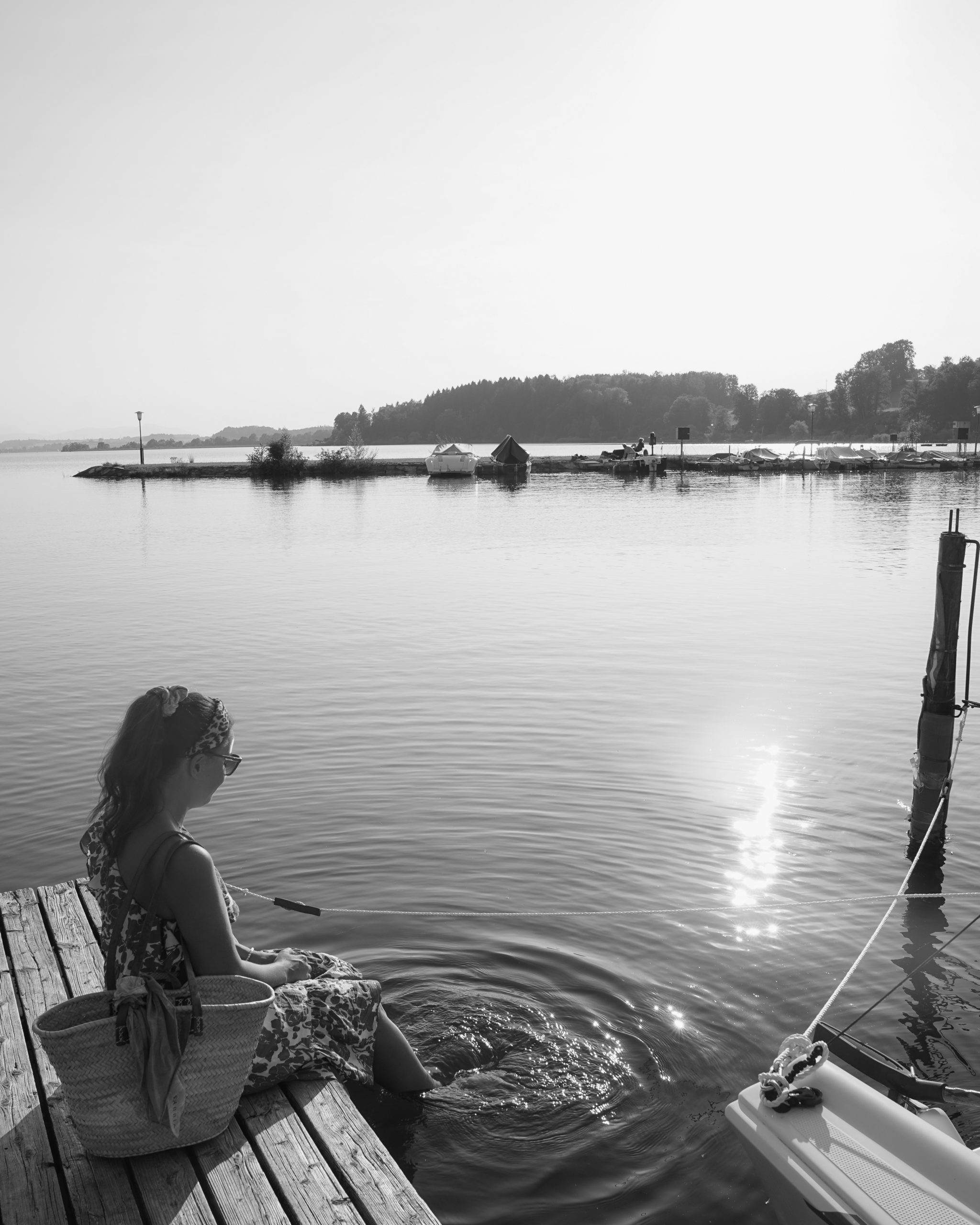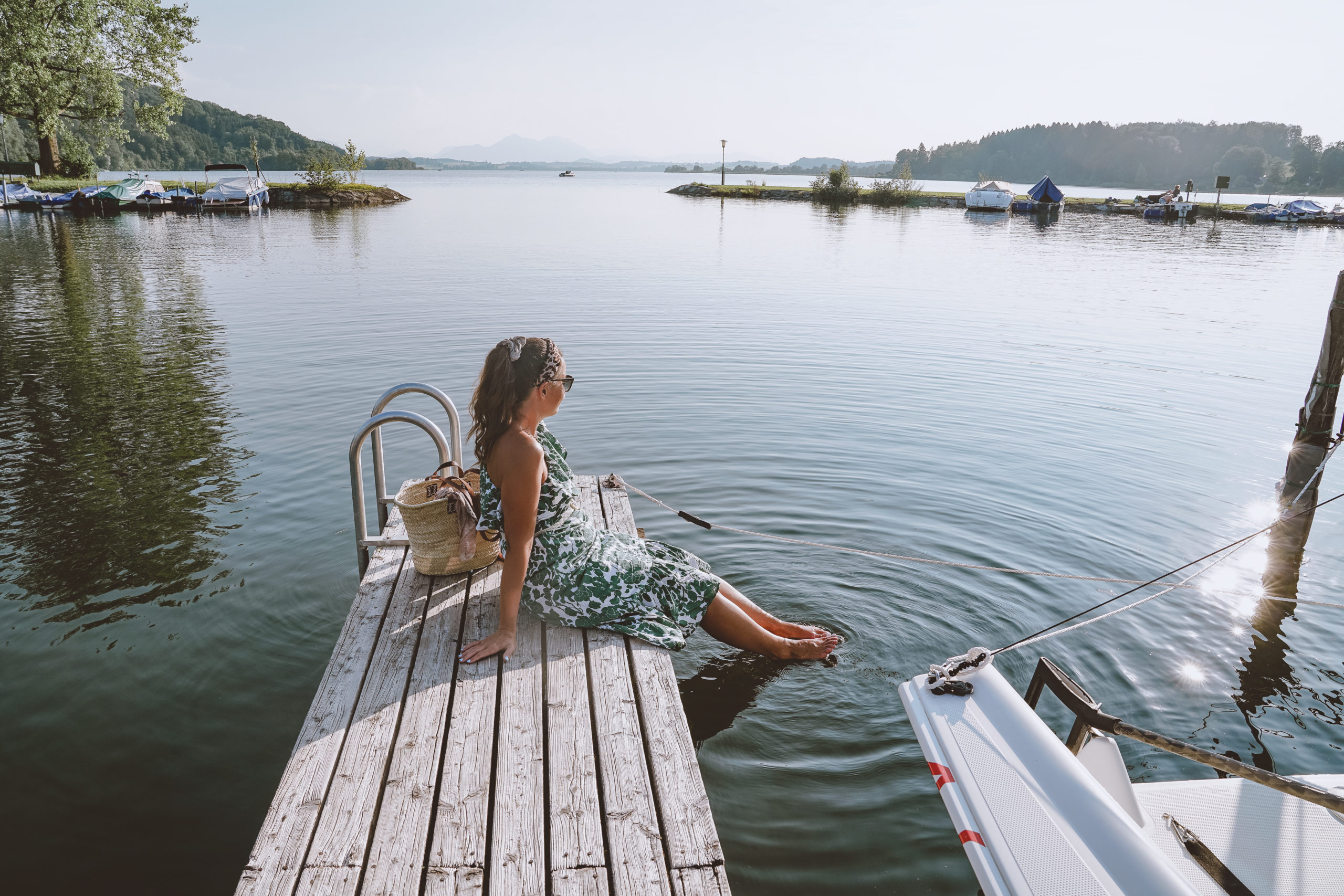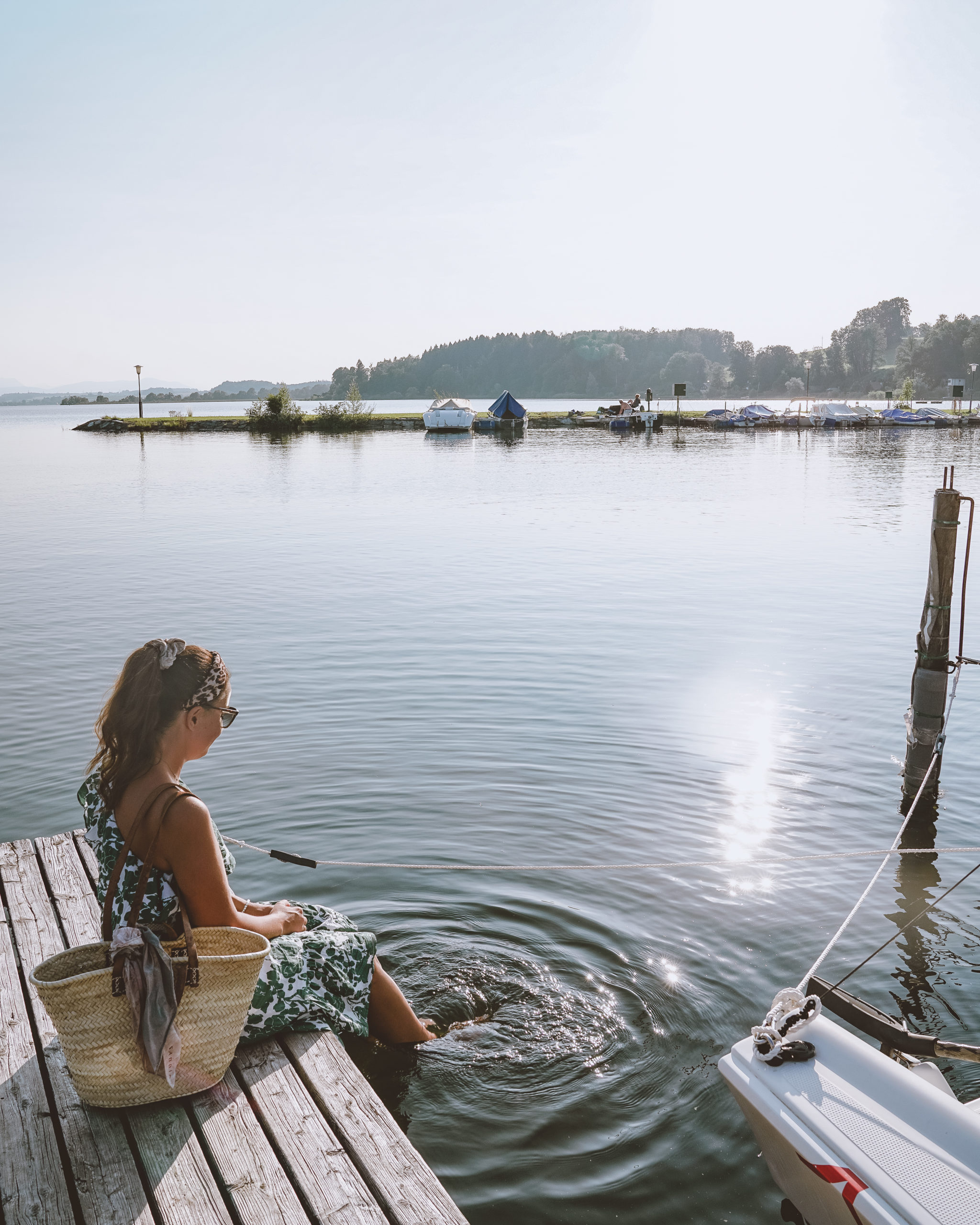 Visit Eugendorf: A morning visit in Salzburg Old Town
Get the bus from Eugendorf to Salzburg. Not only is the bus ride quick, it also eliminates the stress of looking for a parking space. Tested and trusted! 
– First stop of our route were the Mirabell Gardens at Mirabell Palace. 
– Then we walked up to the Kapuzinerberg for a superb view over the old town, the fortress, the mountains, the river and for many instagrammable pictures!
– We stepped down from Kapuzinerberg, passed the Imbergkirche and walked down to Steingasse. We crossed the Staatsbrücke and ended up to Getreidegasse for a little shopping and ice cream!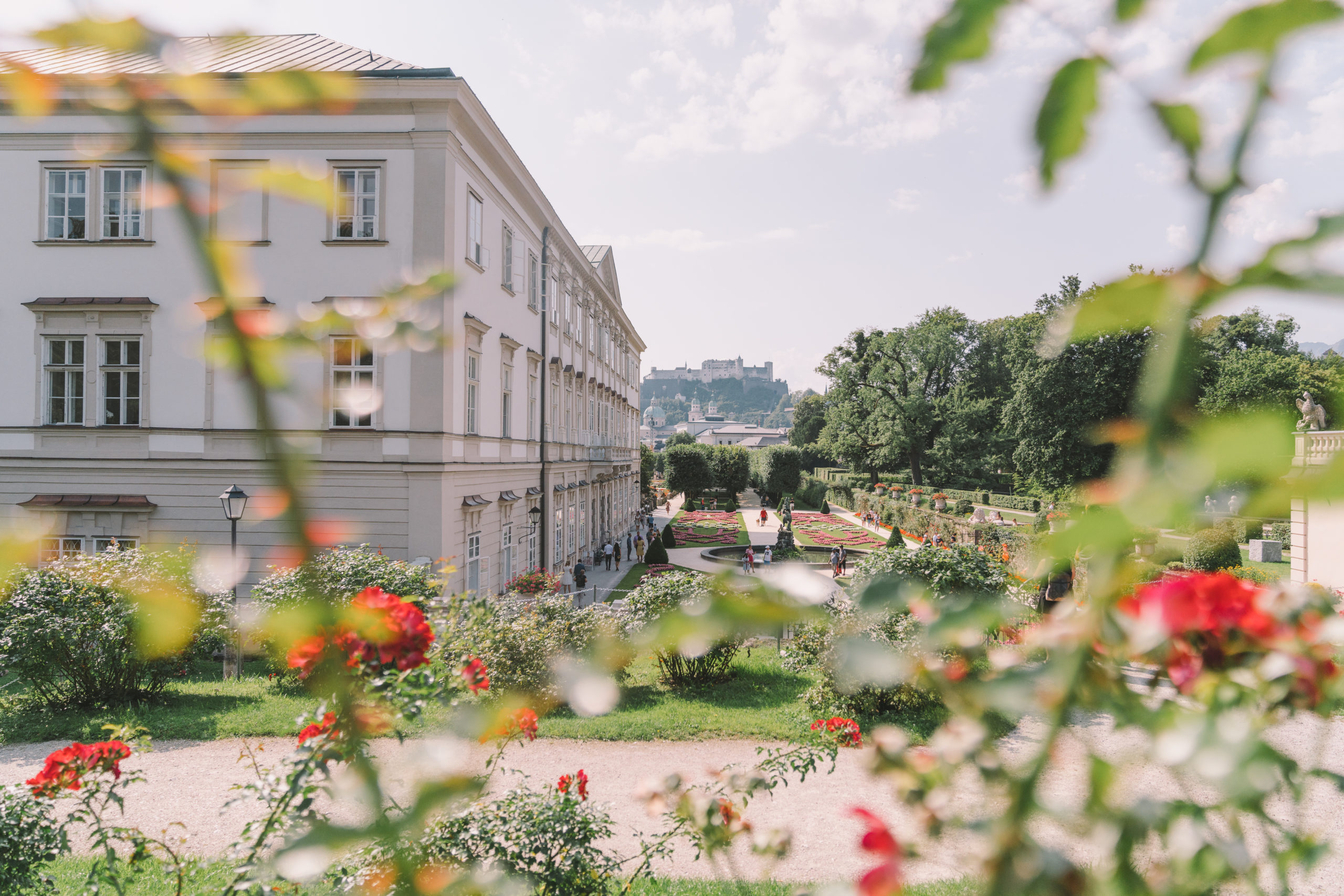 Visit Eugendorf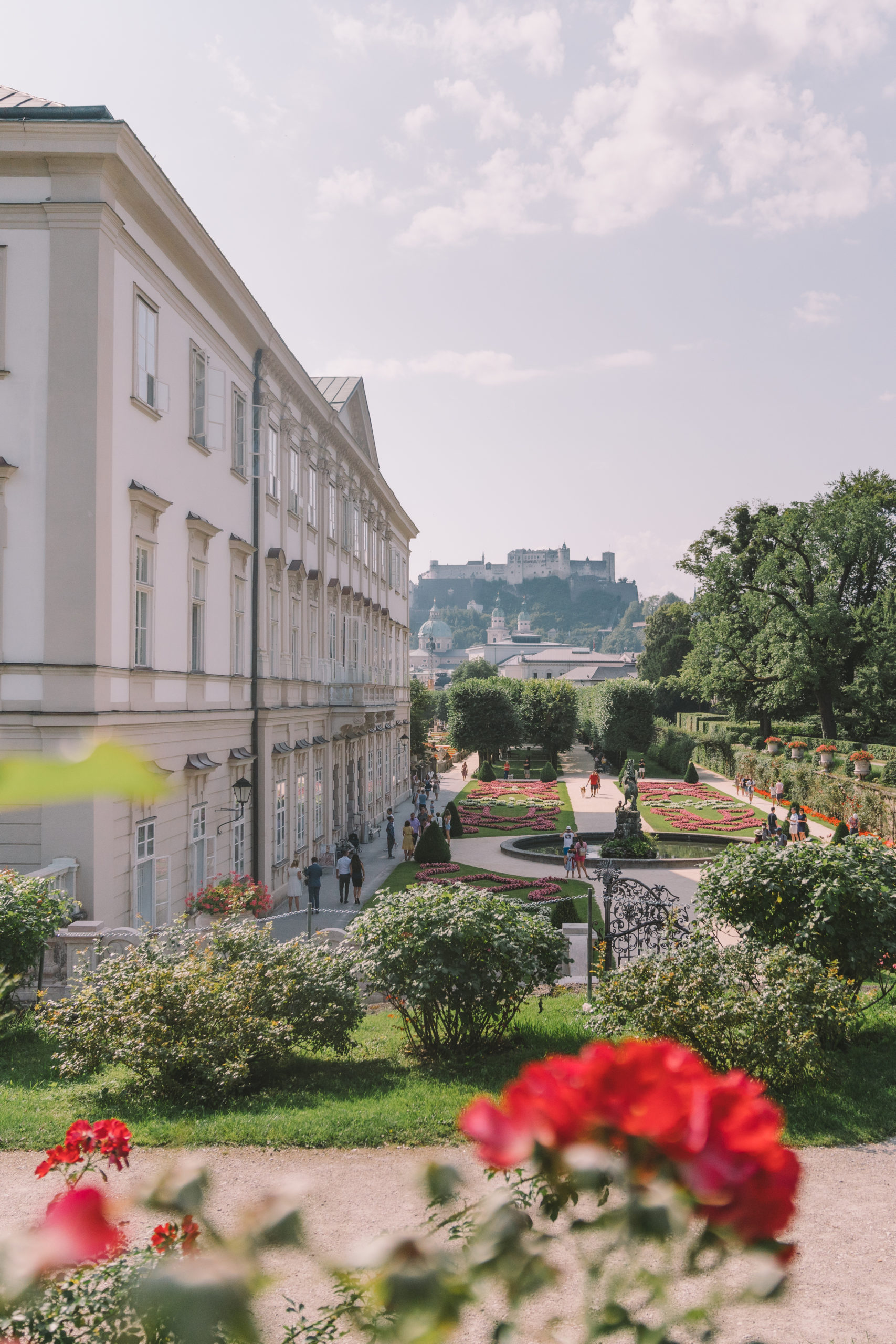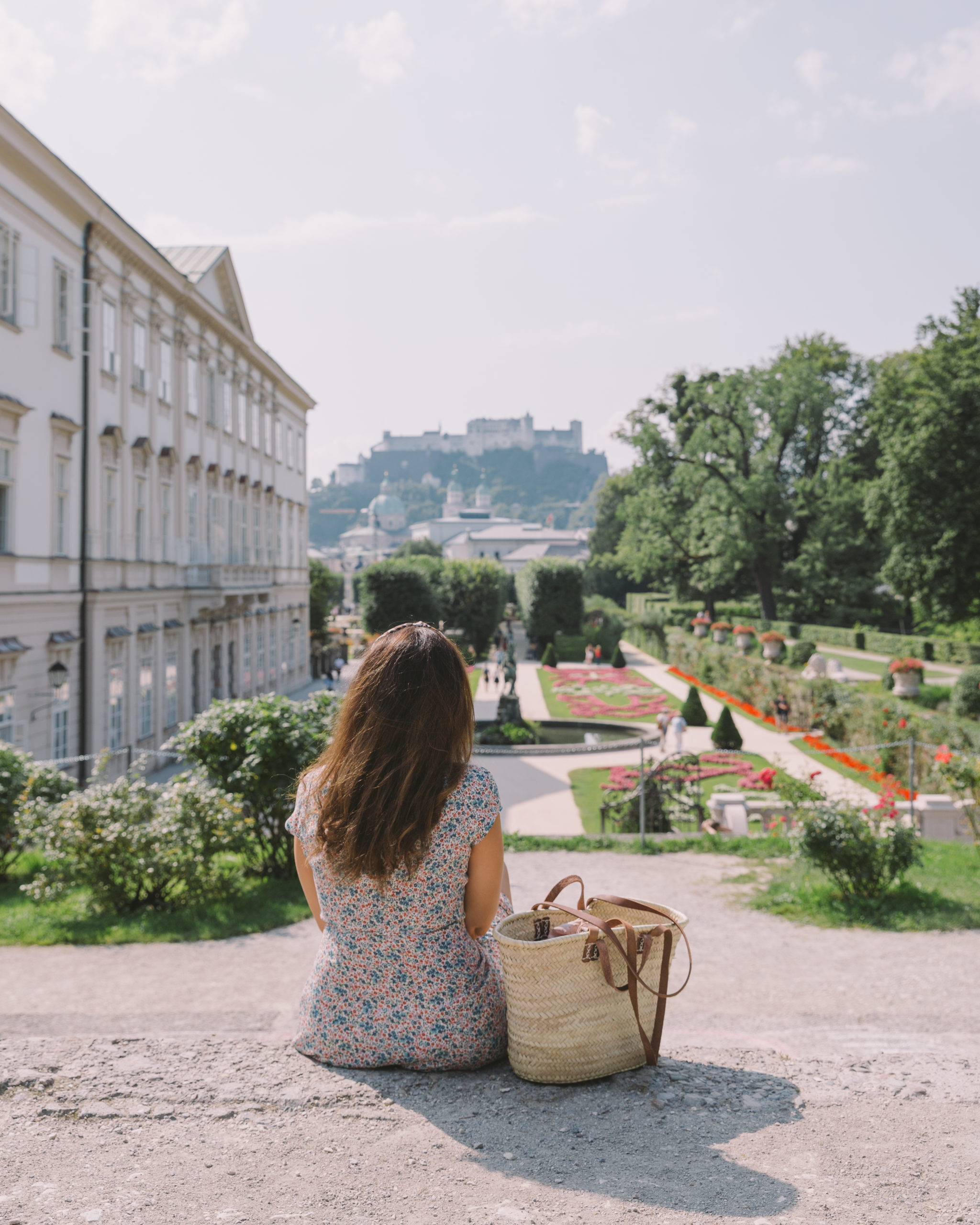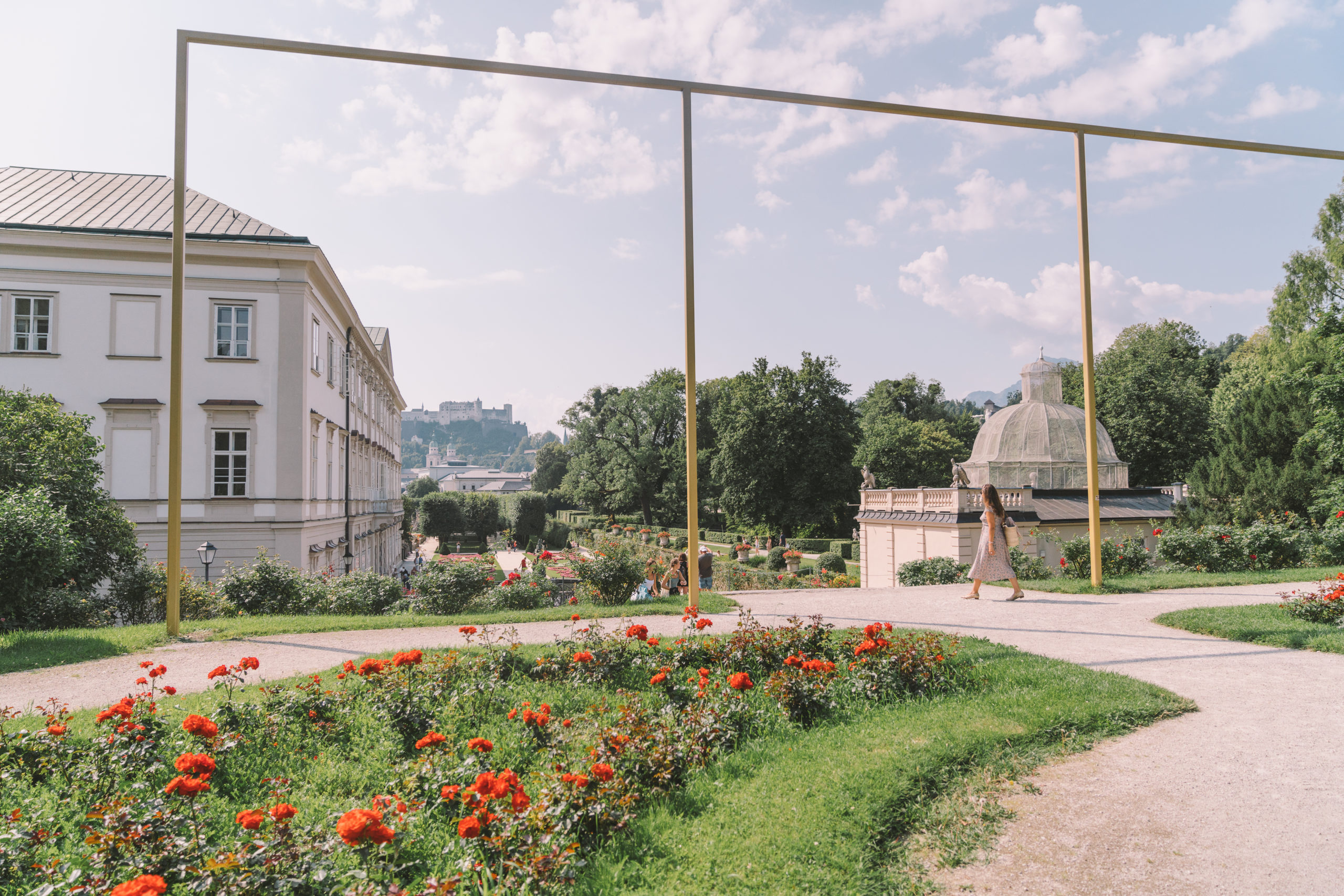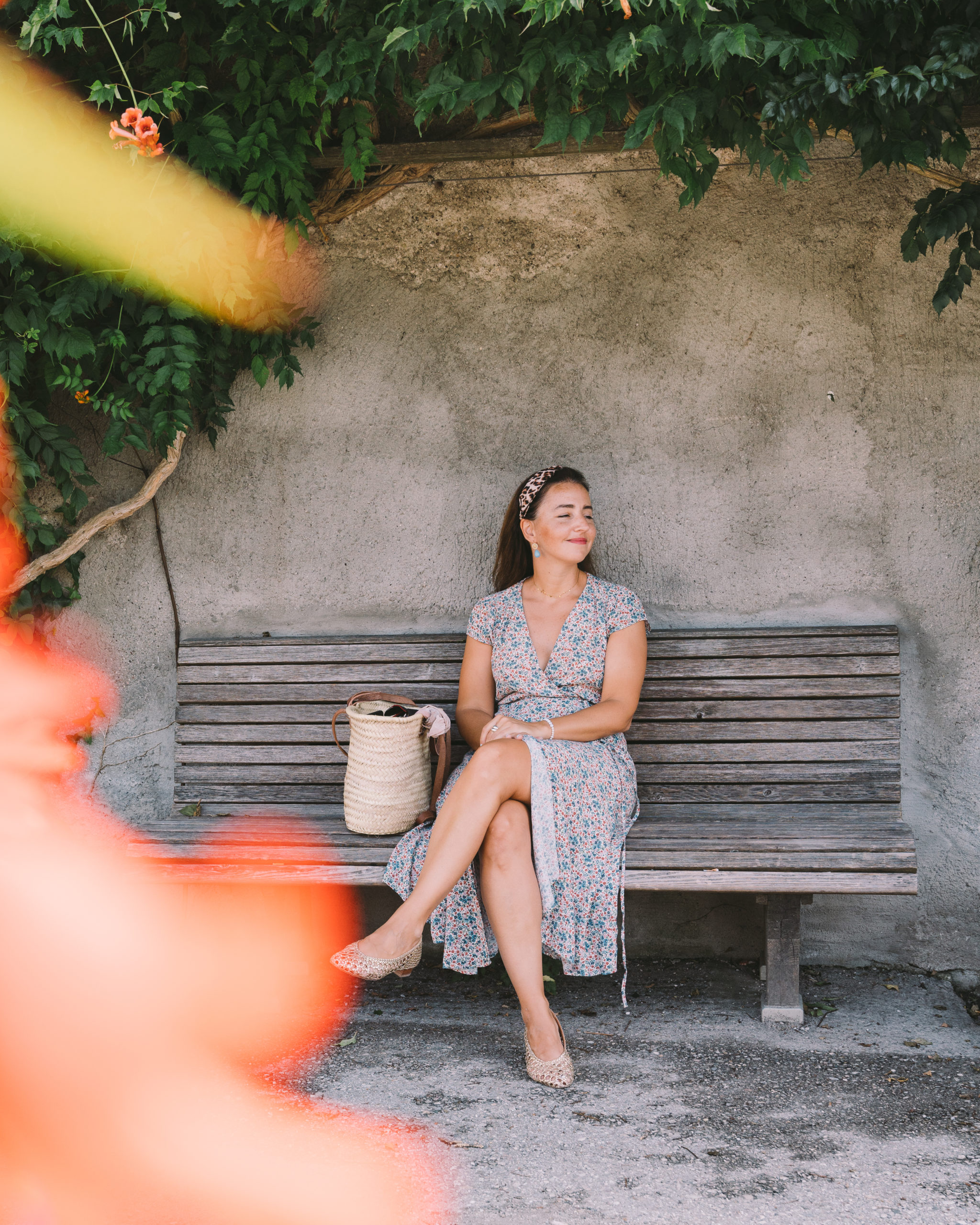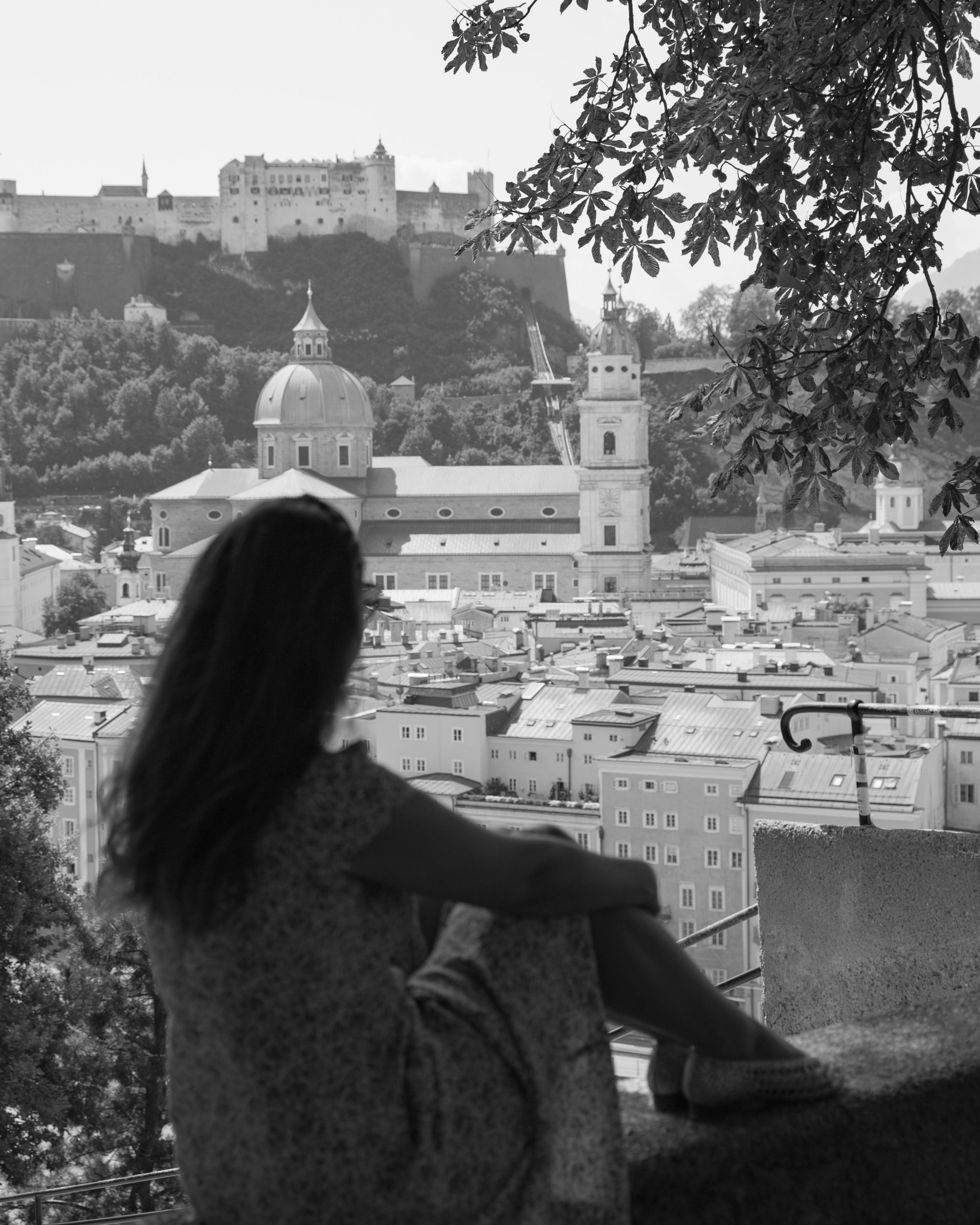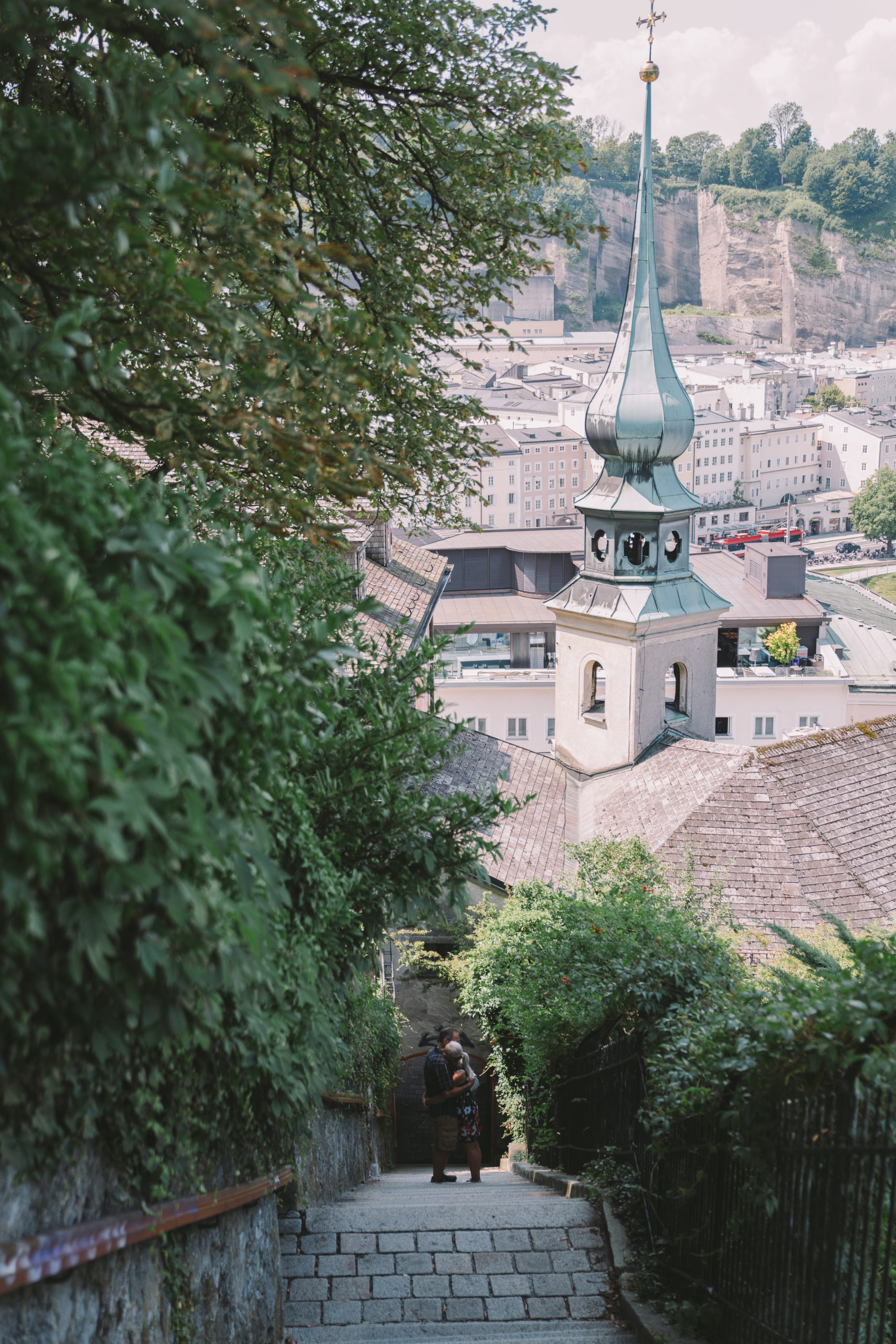 SUPPORT MY WORK!
If you enjoy my content and you'd like to support this channel, so that I will be able to continue offering you that kind of content, please consider using the below AFFILIATE LINKS (Booking & Amazon).
If you make a booking with BOOKING.COM with my link or a purchase on AMAZON.COM with my link, I earn a small commission at NO additional cost to you.
Thank you from the bottom of my heart for using my affiliate links! Helps a lot!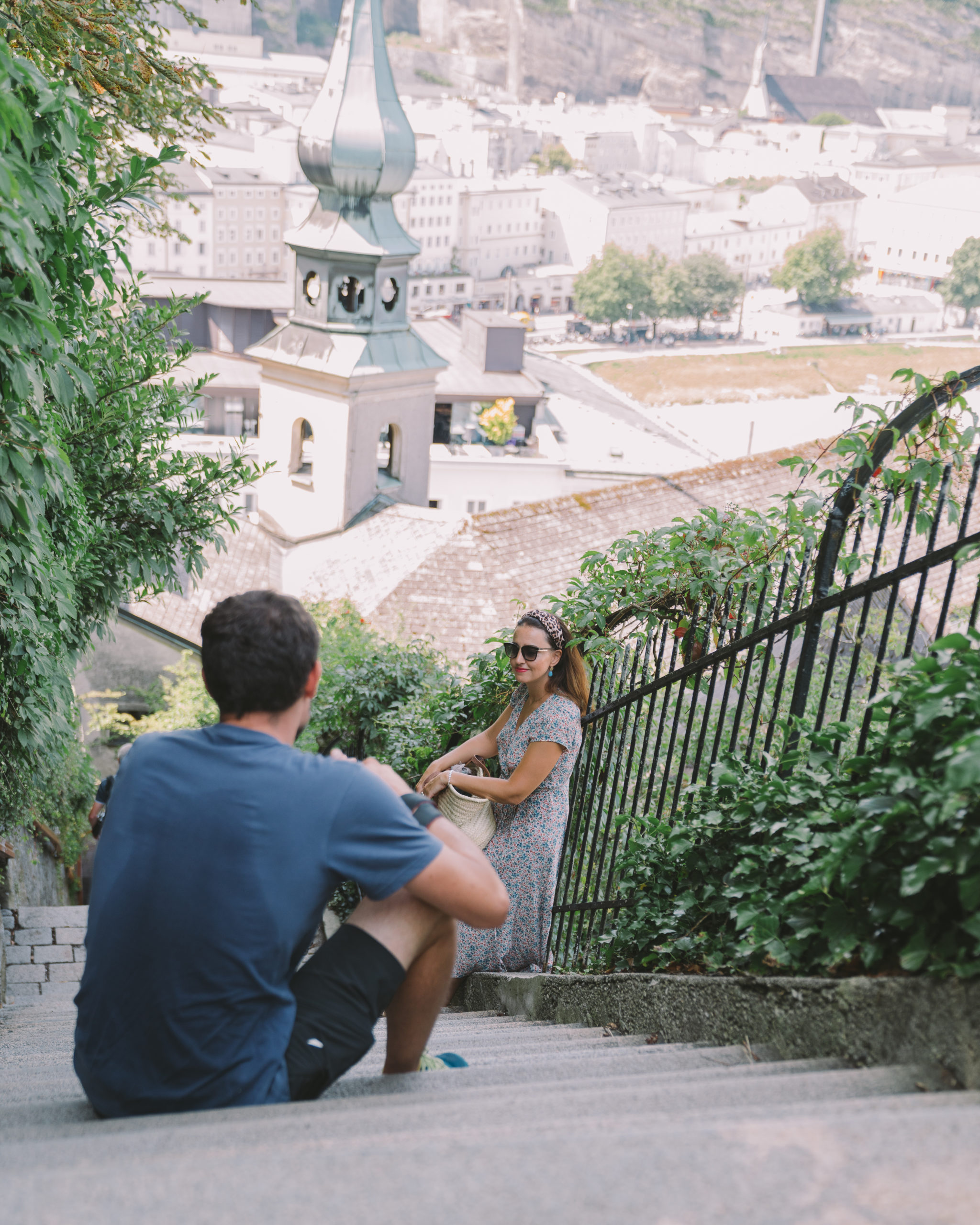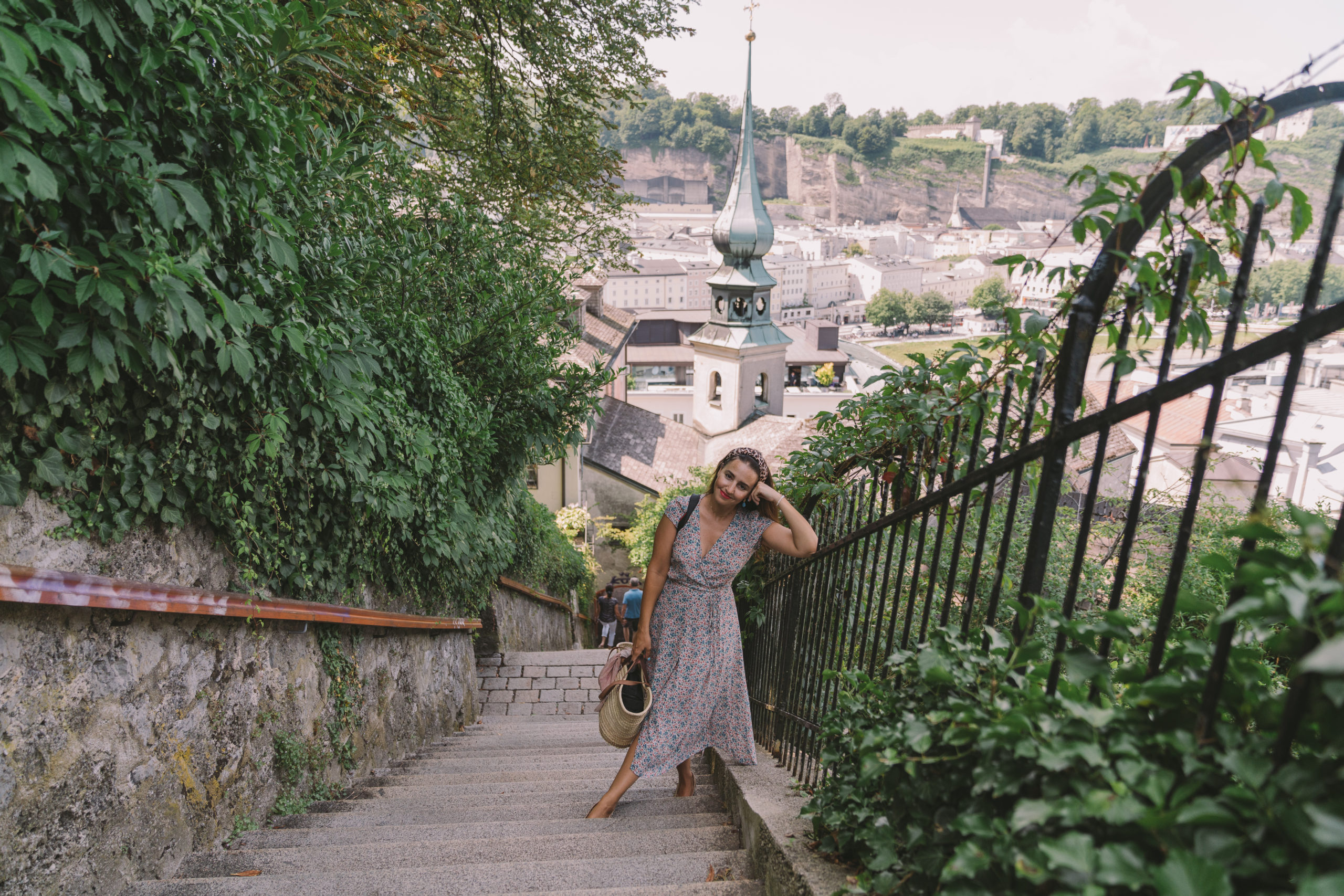 The perfect afternoon: Stand up paddling at Wallersee
Stand up paddling, also known as SUP! Many thanks to Stefan from Glory Boards for providing me with the SUP gear and teaching me the basic technique! 
It was the first time in my life I did Stand up paddling and hope to have the chance to do it soon again. I found peace while floating on a paddle board, plus it felt like a good full-body workout! And if you are curious to know whether I fell down in the water, hehe, no I didn't! 
The day ended with a delicious meal at Gastagwirt.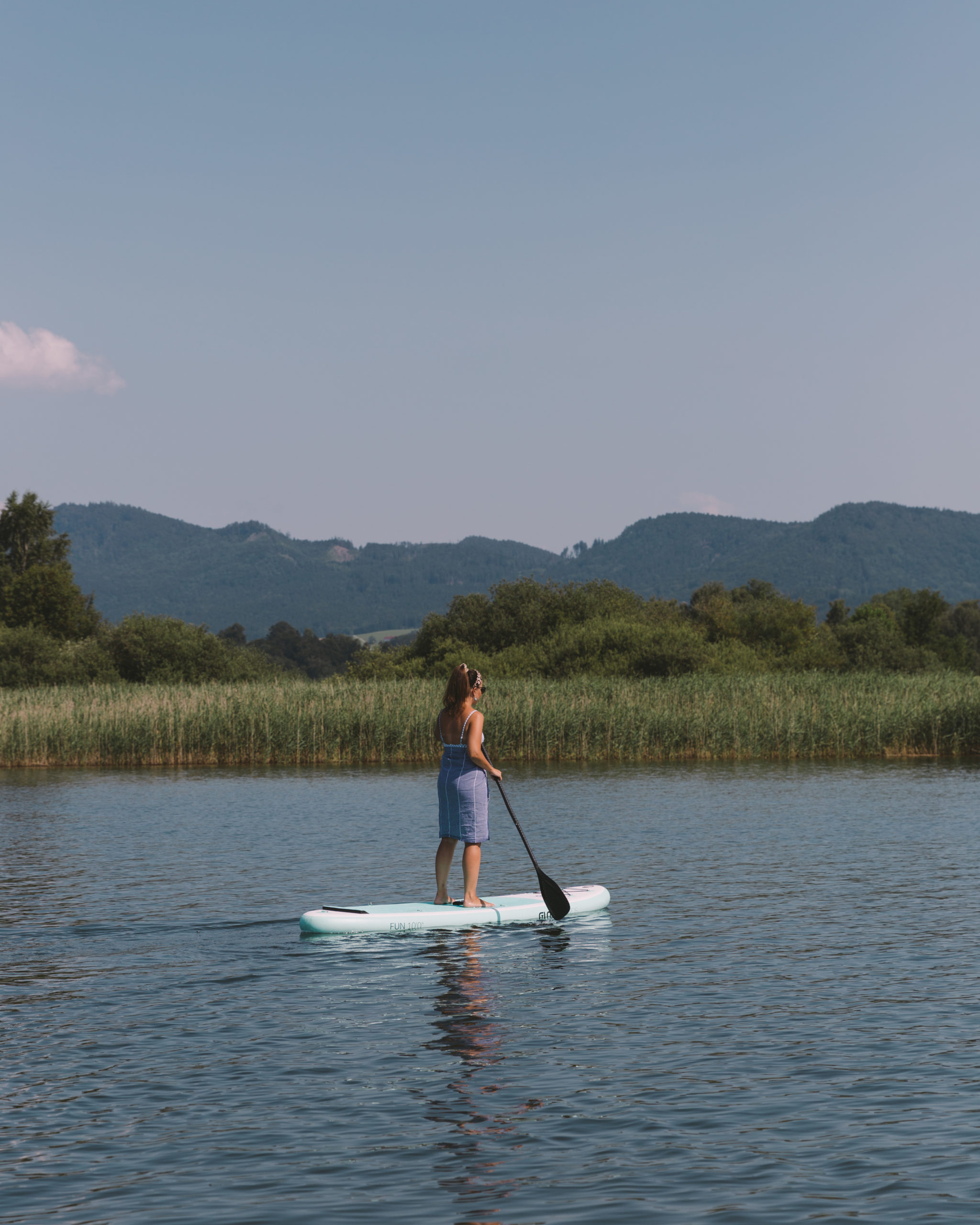 How to spend a wonderful Sunday: WolfgangseeSchifffahrt and SchafbergBahn
Drive to Sankt Gilgen and take the boat WolfgangseeSchifffahrt to Sankt Wolfgang.
From Sankt Wolfgang take the nostalgic SchafbergBahn up to the middle station or to the peak of the Schafberg mountain. Depends on whether you'd like to hike or not.
From above you have a wonderful view over many different lakes (Mondsee, Attersee, Fuschlsee) in the Salzkammergut (the name of the region between SalzburgerLand and Upper Austria).
End the day with a wonderful meal in the Hotel Restaurant AM HOCHFUCHS.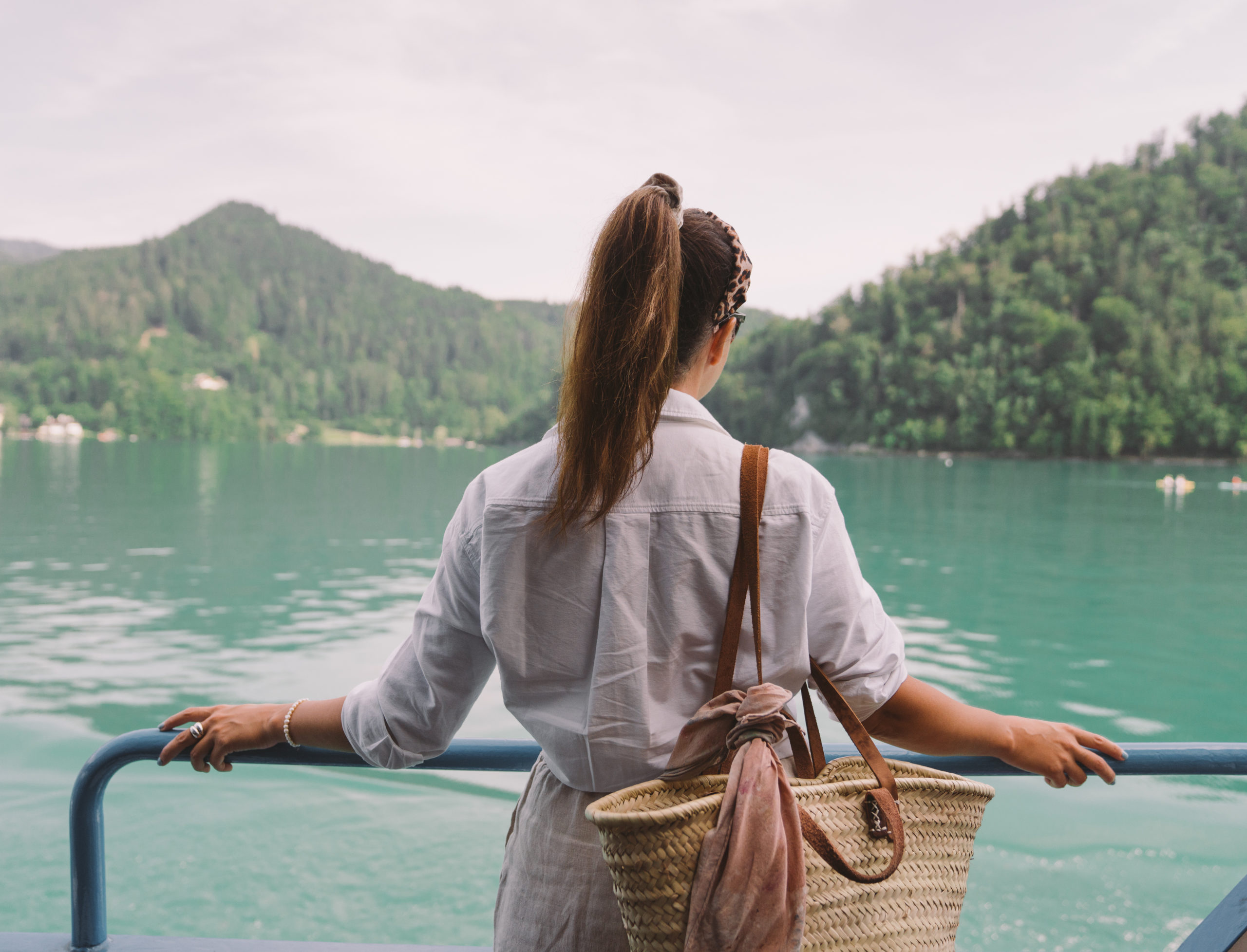 Gorgeous turquoise water colour!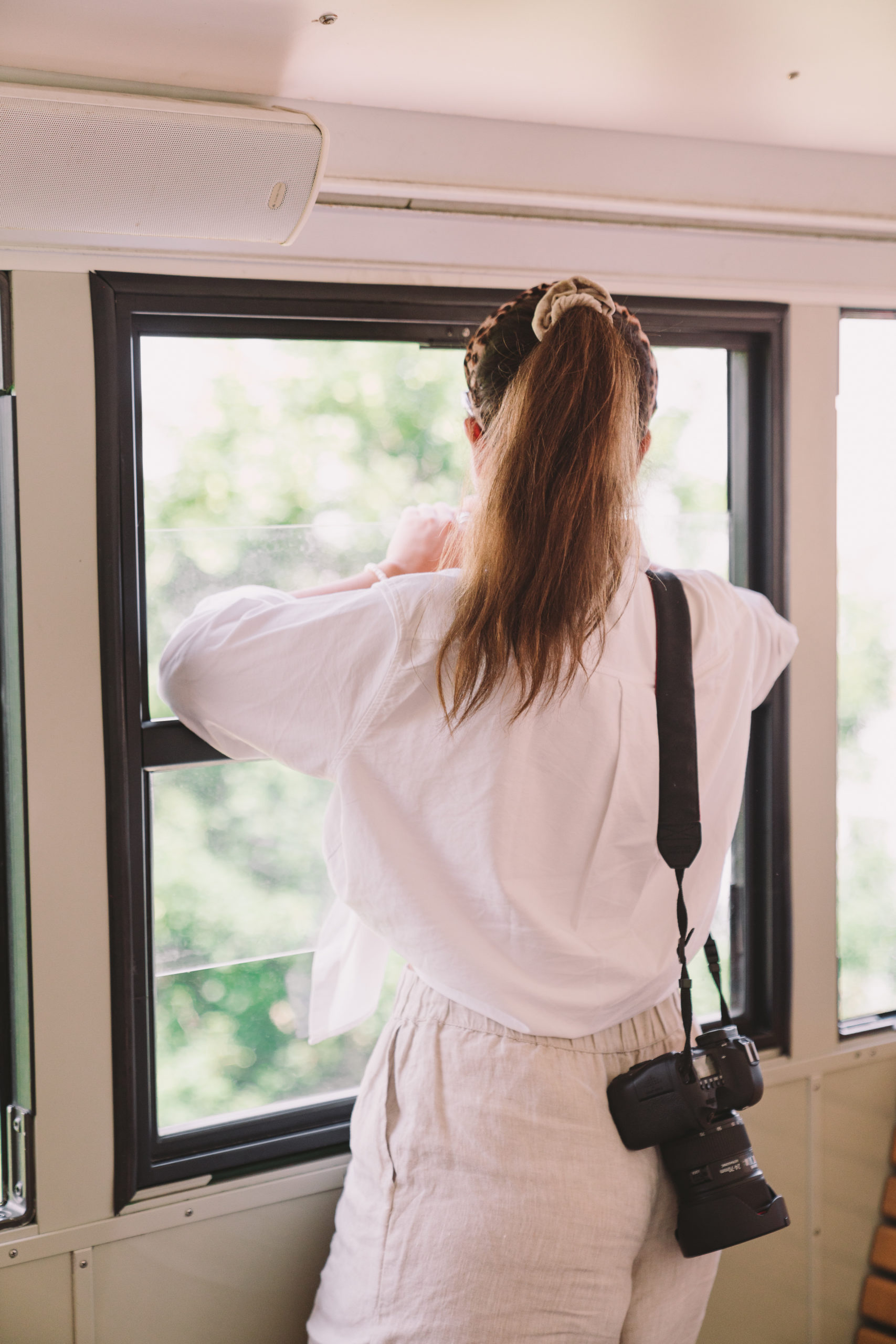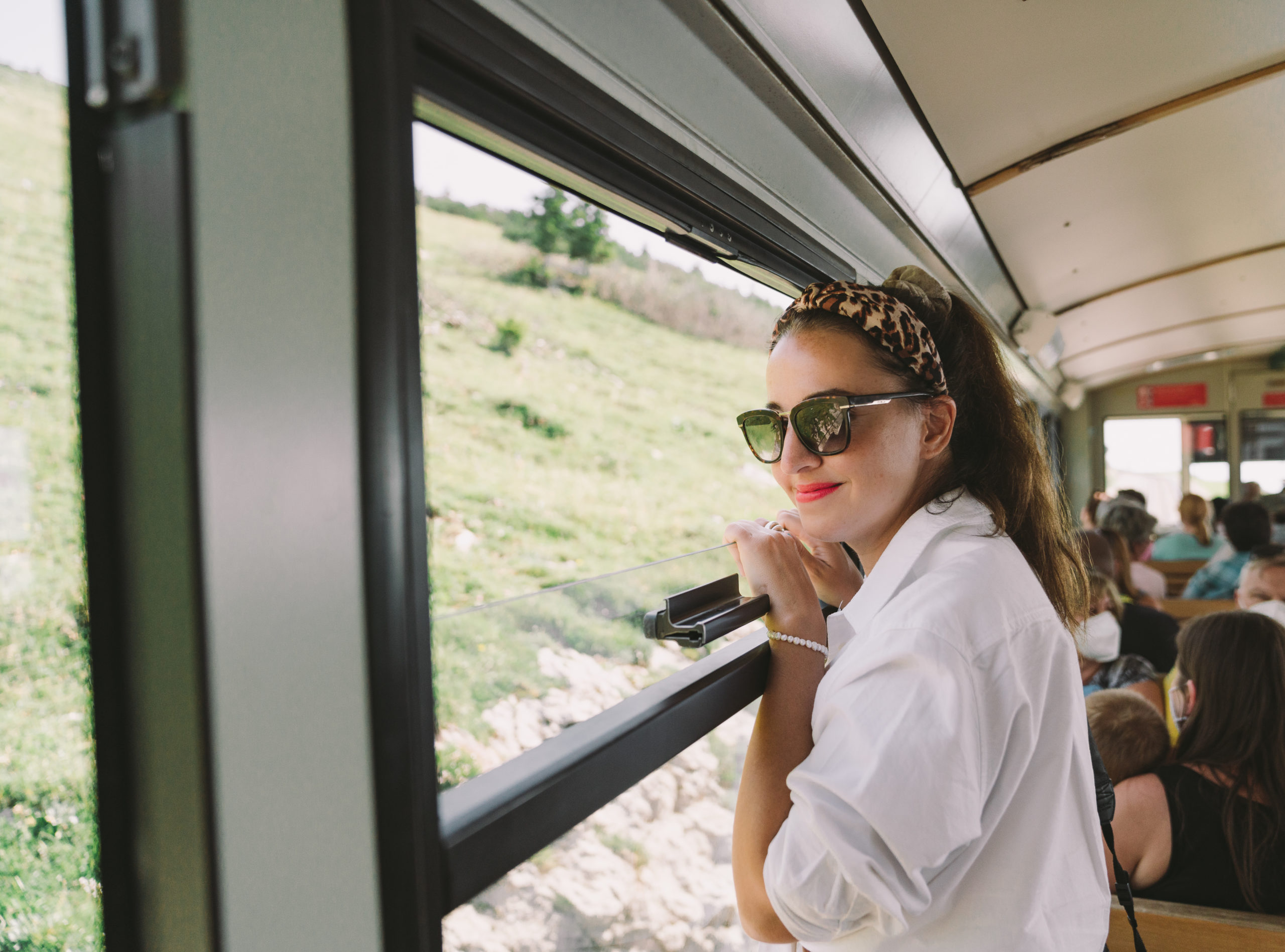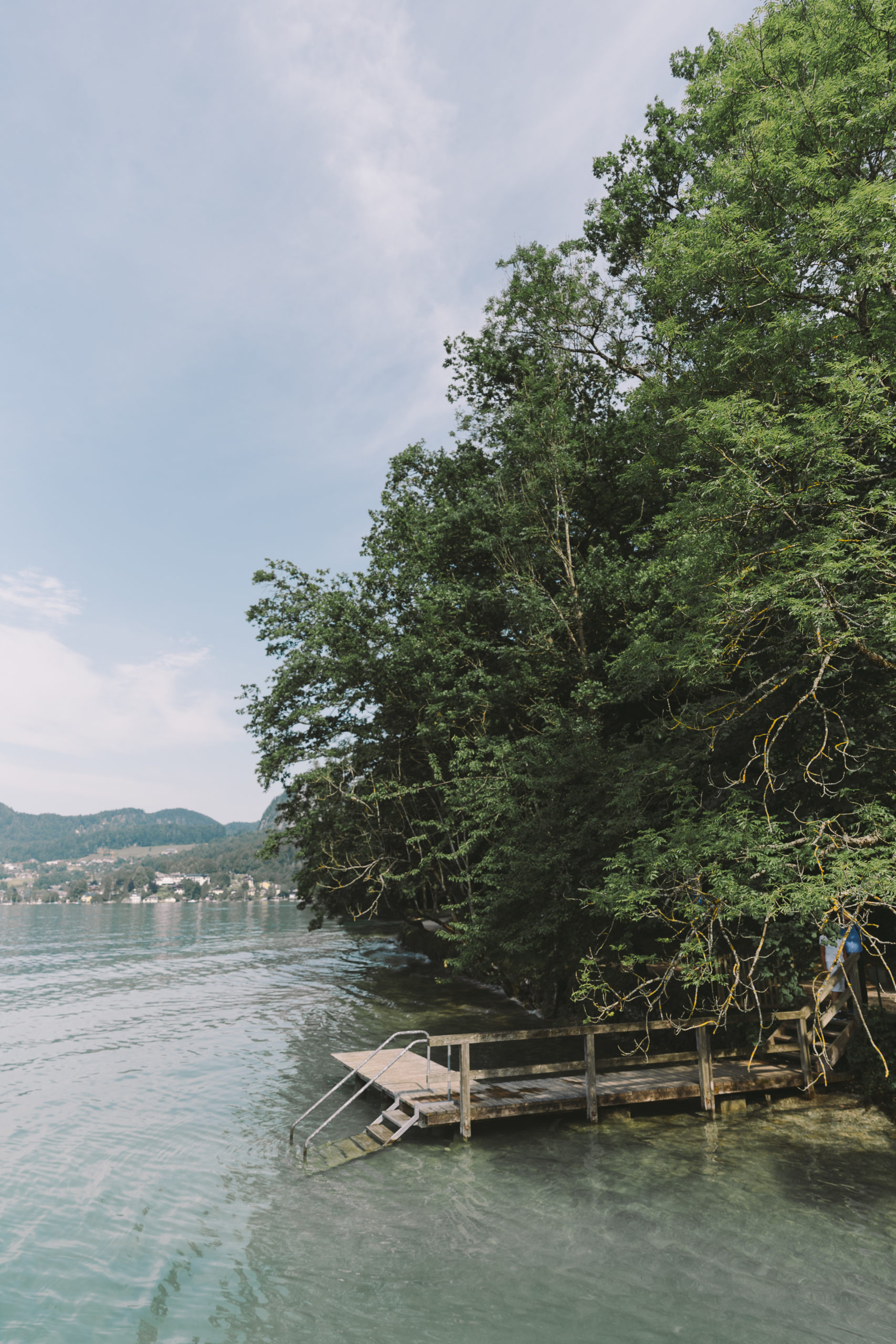 Whether hiking, bicycling or water sports, the whole area is a real paradise for nature lovers.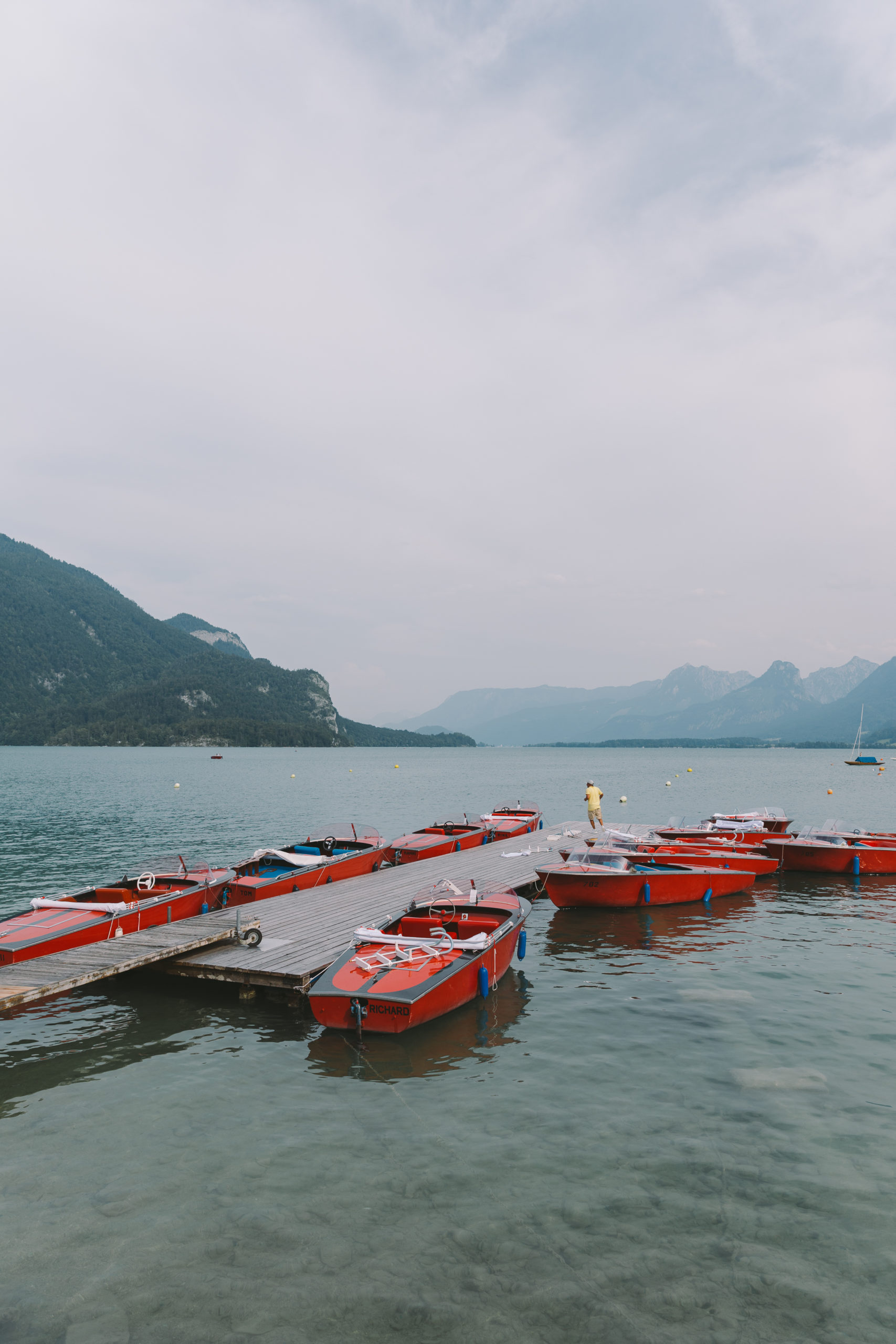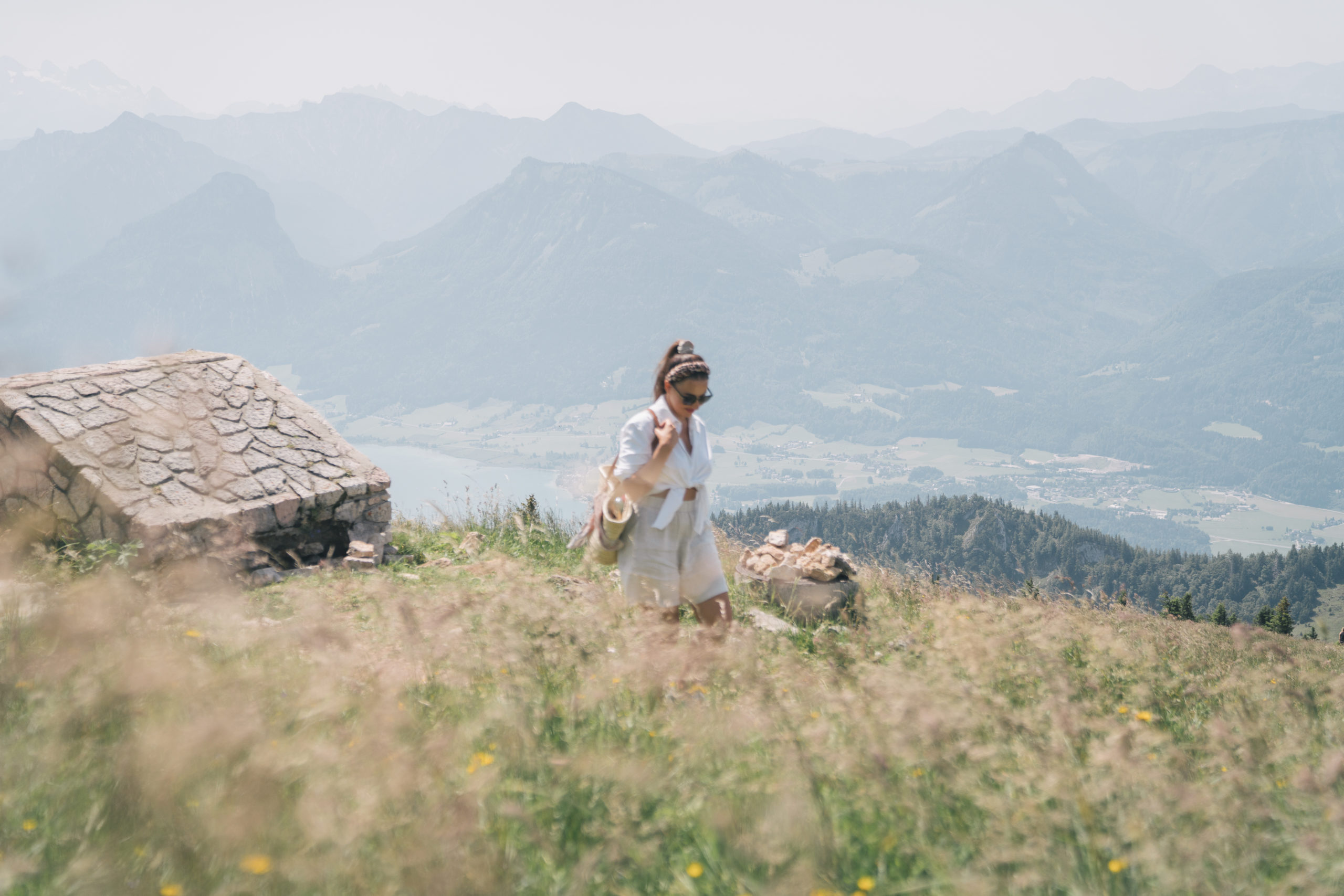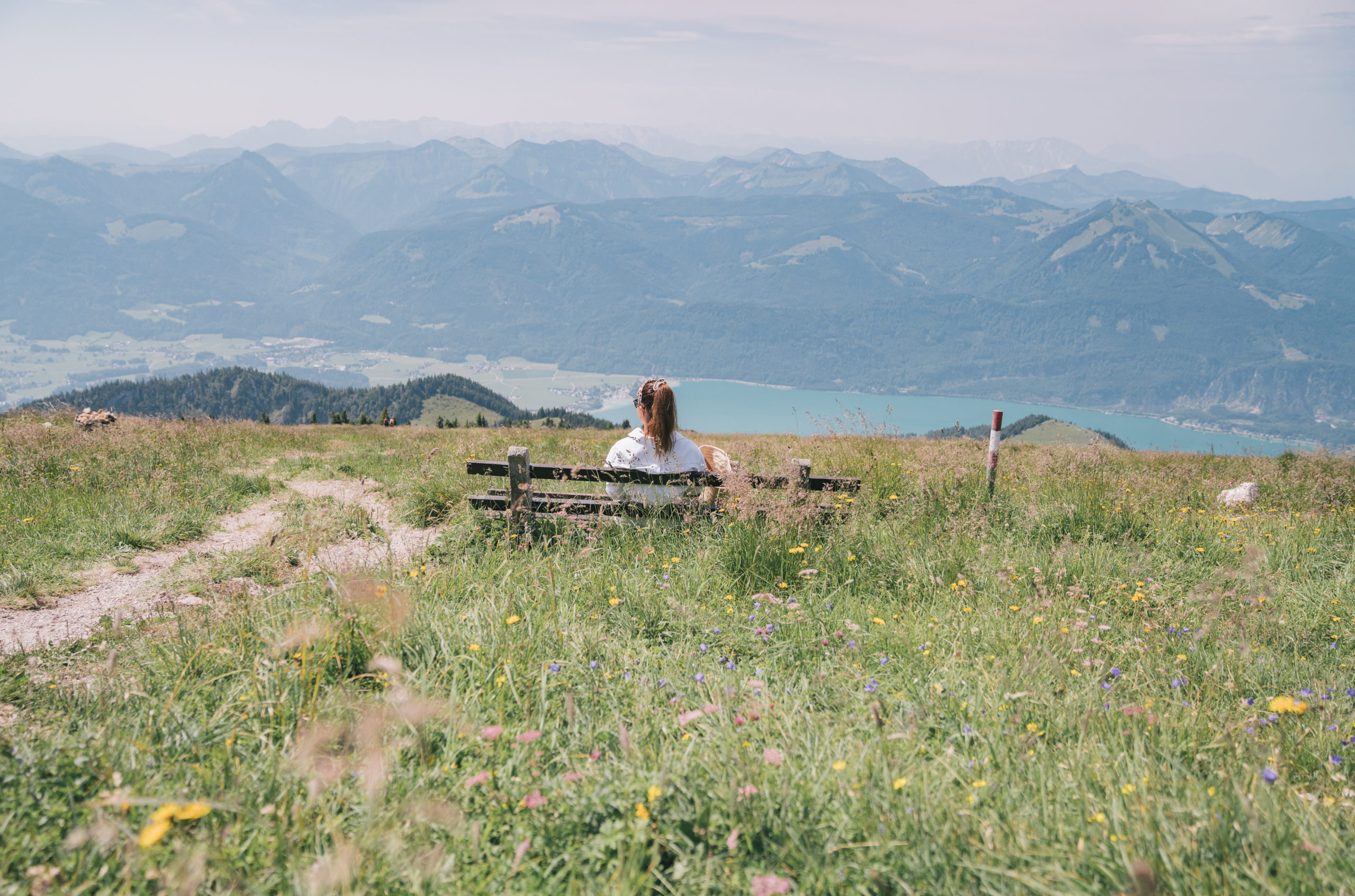 On the peak of the Schafberg mountain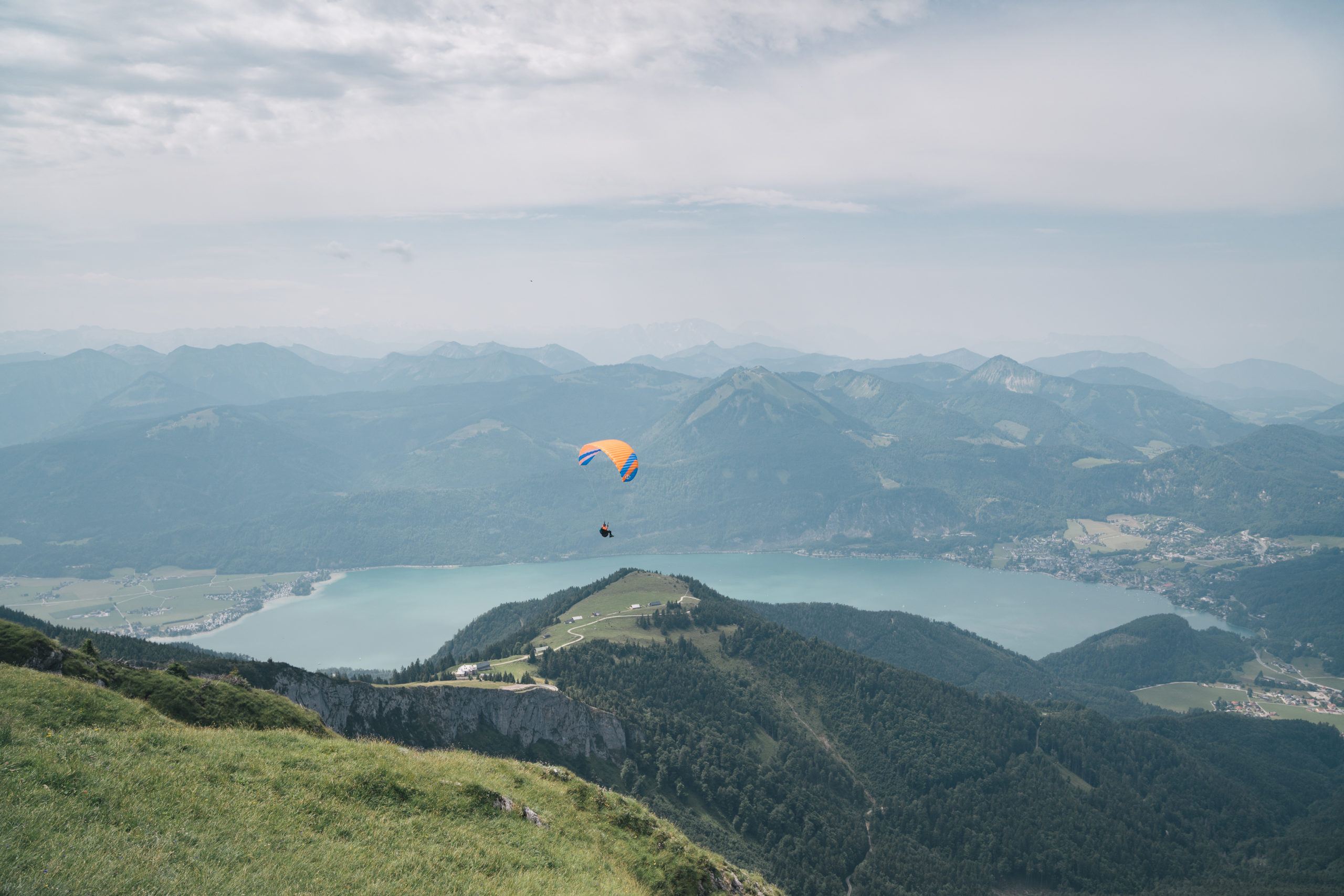 Before I press the "Publish" button for this blog post, I'd like to say Thank You to Holznerwirt for a wonderful stay! I loved having breakfast and lunch in the garden, under the huge trees that provided the right amount of shade for a pleasant meal! 
If only every weekend could be like this one … Unfortunately that's not the case … But I am grateful for this travel opportunity to see more of Austria and I wish for many more to come! 
♥