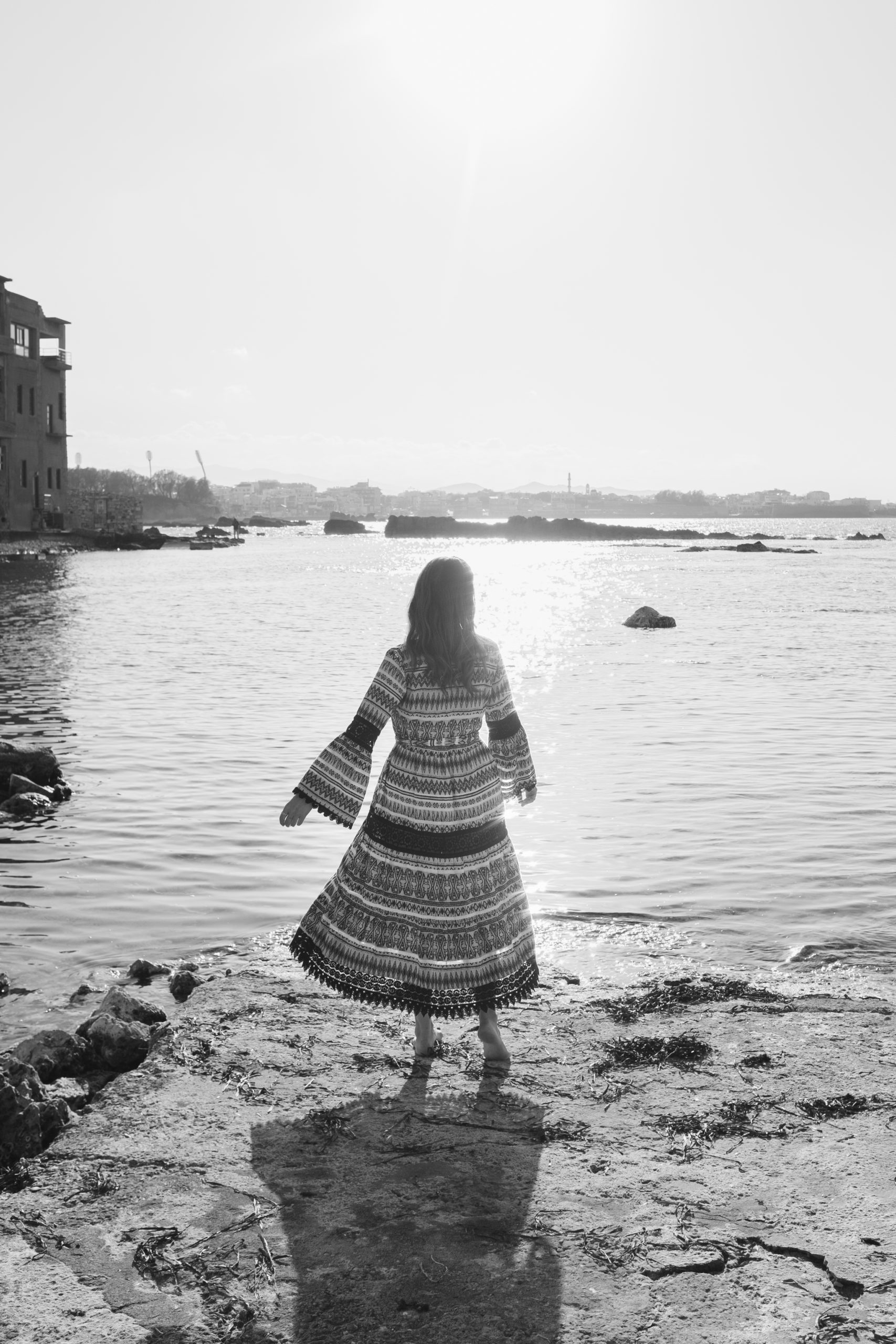 There is a story behind every photo of mine.
When we took this photo, right behind me, there was a guy who was speaking in French on the phone. It was just him and us there, no one else. We actually stopped at this location because I found the light on the sea fascinating. I was curious to see what kind of photos this light could give us.
So we took a bunch of photos and filmed a few videos. We also hoped that we didn't bother the Frenchman with our little photo shooting….He was laying on a beach sun bed and he was enjoying the sunshine.
He is the reason why I give the title 'La Canée'  to this blog post, because La Canée means Chania in French. Without him knowing this, I dedicate this blog post to him. Most probably he might never get to know this…
SUPPORT MY WORK!
If you enjoy my content and you'd like to support this channel, so that I will be able to continue offering you that kind of content, please consider using the below AFFILIATE LINKS (Booking & Amazon).
If you make a booking with BOOKING.COM with my link or a purchase on AMAZON.COM with my link, I earn a small commission at NO additional cost to you.
Thank you from the bottom of my heart for using my affiliate links! Helps a lot!
♥