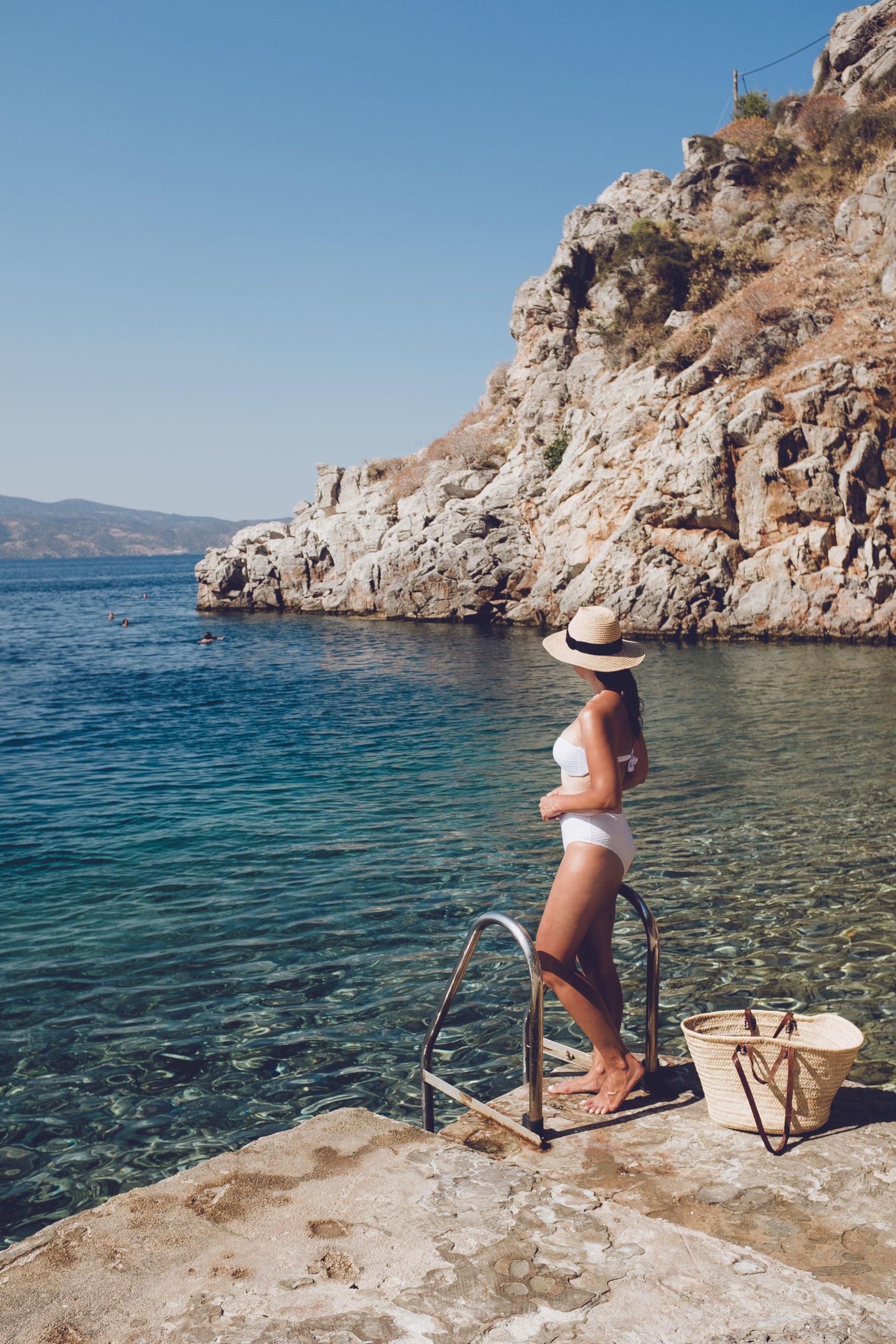 The ultimate guide to Hydra island
Hydra is small and magical. And if you believe that you can see and do everything in just 1 day, it's most likely that you can't! I spent three nights / four days in Hydra and I found them not enough. I didn't manage to do everything that I had in mind.
There are so many cafes, restaurants, beaches, little shops, streets and museums that are waiting for you to explore. And in every spot you stop for a while, you need time to enjoy and  time to take photos. I compiled this ultimate guide to Hydra island. I hope it will be useful for you…enjoy!
Book your stay in Hydra with Booking.com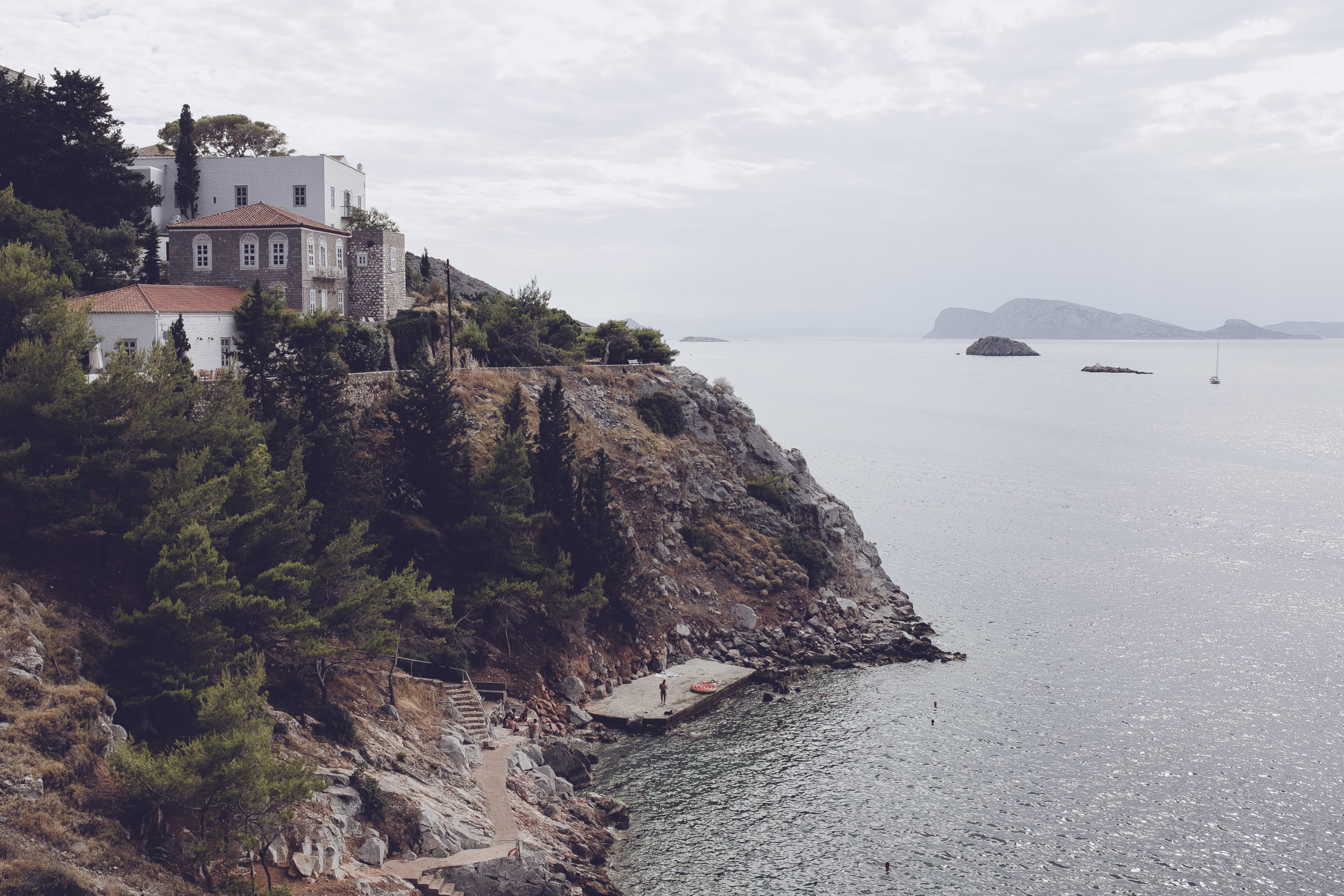 The ultimate guide to Hydra island
Are you planning a trip to Greece? Then you should definitely add Hydra Island to your itinerary!
Greece is known for its stunningly beautiful islands, and Hydra island is no exception. Located just off the eastern coast of Greece, Hydra island is an enchanting paradise with captivating landscapes, picturesque villages, and a unique culture.
This comprehensive guide to Hydra island will take you through all of the incredible experiences that this destination has to offer, from its cultural attractions to its outdoor activities. Whether you're looking to explore its stunning scenery or enjoy its delicious seafood, this guide will show you everything you need to know about Hydra island.
Book your stay in Hydra with Booking.com
Follow me on Instagram for more great content like this!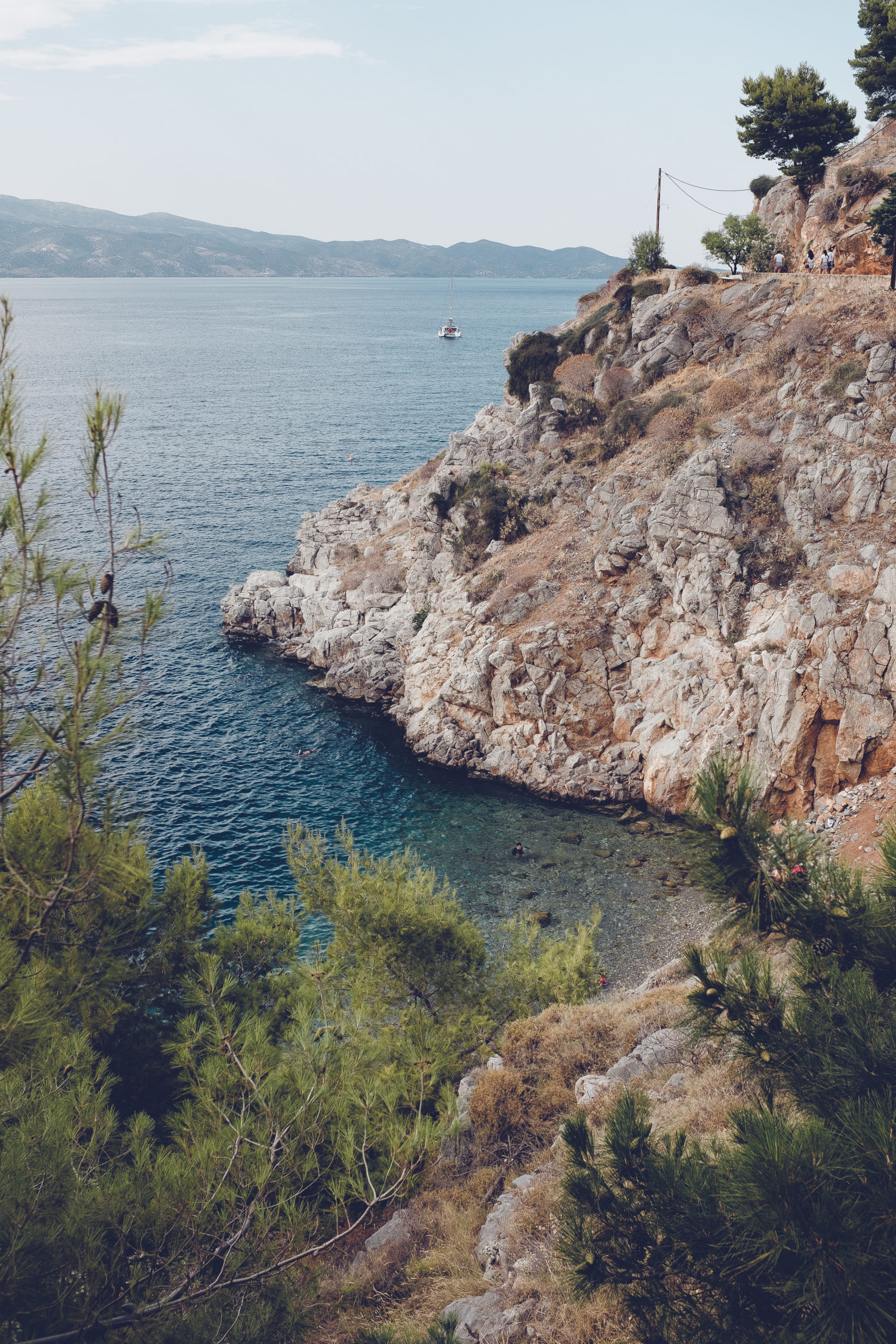 A Comprehensive Travel Guide to Hydra Island, Greece
How to Get to Hydra island
Hydra Island is located in the Saronic Gulf, just off the coast of mainland Greece. Although the island has no airport, getting there is relatively easy.
By Ferry: The most common way to reach Hydra Island is by ferry from Athens. Ferries depart regularly from the ports of Piraeus and Rafina and the journey takes around 2 hours. There are also daily ferries from other nearby islands such as Aegina, Poros, and Spetses.
By Hydrofoil: For a faster option, you can take a hydrofoil from Piraeus which takes only 1 hour to reach Hydra Island.
By Water Taxi: If you want a more private option, you can also hire a water taxi from the mainland or neighbouring islands.
Once you arrive at the port of Hydra Island, there are no cars or motorized vehicles allowed on the island. So, be prepared to walk or take a donkey ride to get around. It's all part of the island's charm and unique character!
Book your stay in Hydra with Booking.com
If you want to stay updated with my latest photos and videos, please follow me on Instagram @theviennesegirl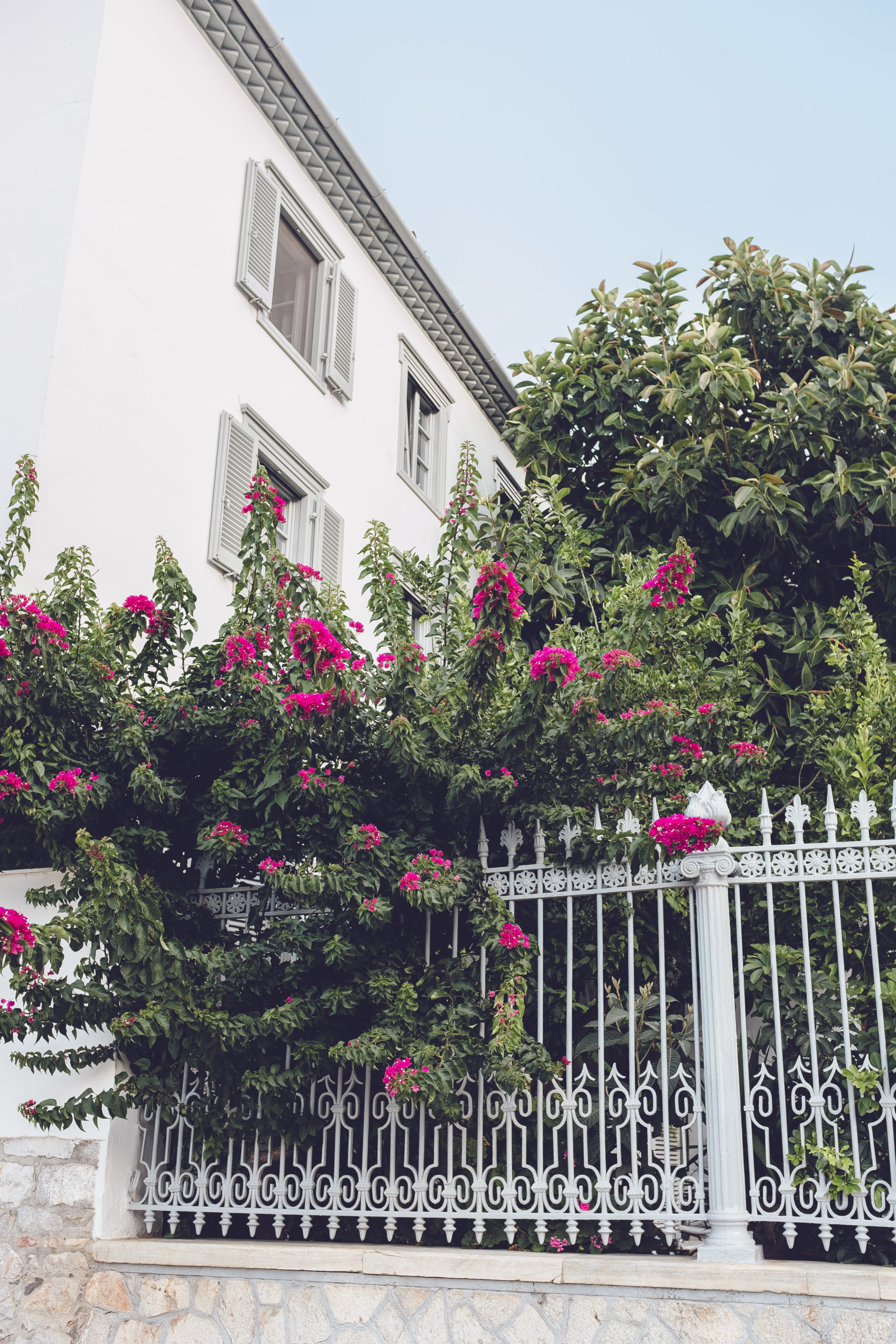 What to Do in Hydra island
Hydra Island has a lot to offer in terms of activities and sightseeing opportunities. Here are some of the must-do things on the island:
1. Explore the town of Hydra – The town of Hydra is a beautiful, picturesque town with cobbled streets and stunning architecture. Take a leisurely walk around the town, explore the various boutiques and shops, and admire the old mansions that have been converted into museums.
2. Visit the Monastery of Profitis Ilias – Perched high on a hill, the Monastery of Profitis Ilias is a beautiful and peaceful spot with stunning views of the surrounding areas. Visitors can take a guided tour of the monastery and learn about the history and traditions of the monks who reside there.
3. Swim at Vlychos Beach – One of the best beaches on Hydra Island, Vlychos Beach is a secluded and peaceful spot perfect for swimming, sunbathing, and enjoying the tranquil waters. The beach is easily accessible by water taxi or on foot.
4. Hike the Hydra Trail – The Hydra Trail is a scenic and challenging hike that takes you across the island, passing through beautiful countryside and providing stunning views of the coastline. It's an excellent way to see the island's natural beauty up close.
5. Attend the Miaoulia Festival – One of the biggest events on Hydra Island, the Miaoulia Festival takes place every June to commemorate the heroism of Admiral Andreas Miaoulis during the Greek War of Independence. The festival features fireworks, parades, and other celebrations.
6. Take a Boat Tour – There are plenty of boat tours available on Hydra Island that take visitors around the coastline to explore the many caves, beaches, and other natural wonders. It's a great way to see the island from a different perspective.
7. Visit the Hydra Museum of Historical Archives – This museum is a great place to learn about the history of Hydra Island, from its days as a naval powerhouse to its current status as a cultural hub. The museum is located in the town center and features exhibits on the island's history, culture, and traditions.
No matter what your interests are, there's plenty to see and do on Hydra Island. From hiking and swimming to cultural events and historical attractions, there's something for everyone on this beautiful Greek island.
Book your stay in Hydra with Booking.com
Stay connected with me and my adventures by following me on Instagram!
What to Eat and where to eat in Hydra island
One of the highlights of visiting Hydra Island is experiencing the local cuisine. Hydra has a variety of restaurants, cafes, and tavernas that offer traditional Greek dishes with a unique Hydra twist. Here are some must-try dishes during your stay on Hydra:
1. Seafood – Hydra is an island, which means that seafood is an essential part of the local diet. The seafood here is always fresh and delicious, and you can find a variety of dishes, including grilled octopus, calamari, and shrimp saganaki.
2. Traditional Greek dishes – If you're looking to experience authentic Greek cuisine, then be sure to try some of the traditional dishes that are popular on the island. Some of the favorites include moussaka, pastitsio, and dolmades.
Taverna in Hydra: To paradosiakon
3. Hydra-style cheese pies – One of the island's specialties is its cheese pies. These pies are made with local cheese and a flaky pastry crust, and they're a perfect snack or light meal.
For souvlaki: Kai kremidi
4. Sweets – Greek sweets are not to be missed, and Hydra has some excellent options. Be sure to try the traditional baklava, which is made with layers of phyllo pastry, nuts, and honey.
For breakfast:  Isalos / Plakostroto
5. Local wine – Hydra produces its wine, and it's worth trying a glass or two during your stay. The island's wines are known for their unique flavor and high quality.
For the best sunset drinks: Hydronetta
When it comes to dining on Hydra, there are options to suit all tastes and budgets. Whether you're looking for a quick snack, a romantic dinner, or a lively taverna, you'll find plenty of choices on this beautiful island. Just be sure to arrive hungry and ready to indulge in the local flavors!

Restaurants:  Techne / Omilos
Don't miss out on exclusive behind-the-scenes photos and videos, follow me on Instagram!
Book your stay in Hydra with Booking.com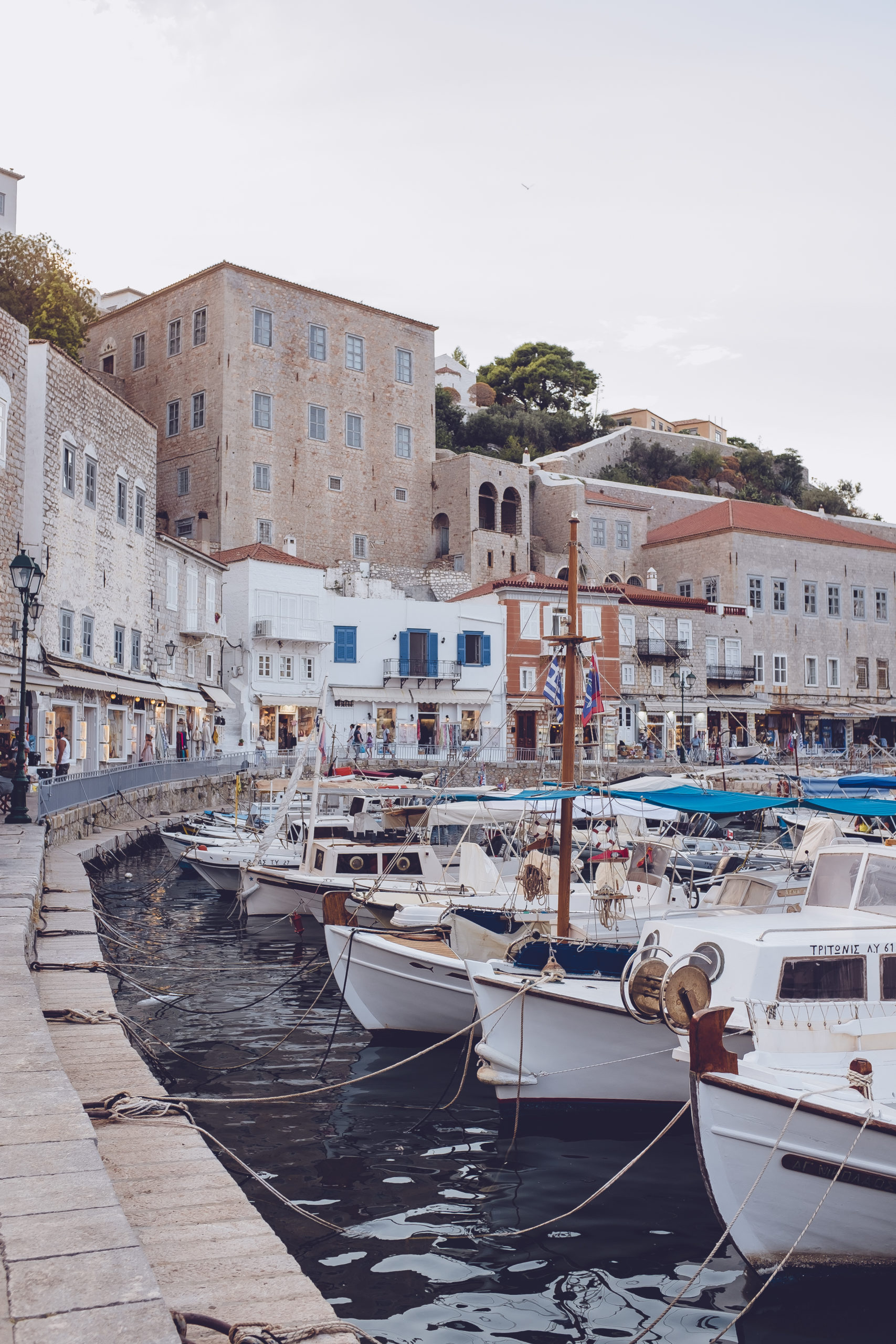 Where to Stay in Hydra
The ultimate guide to Hydra island
If you're planning a trip to Hydra Island, you'll be delighted to know that there's a wide variety of accommodation options to choose from. Whether you're on a tight budget or seeking luxurious accommodations, you'll find plenty of options that fit your needs. Here are some suggestions for where to stay on Hydra Island:
1. Hotels: Hydra has a wide range of hotels ranging from budget-friendly to luxury hotels. Some popular options include Hotel Leto, Phaedra Hotel, and Hotel Miranda.
 I stayed at Rafalias Mansion. My room was number 4 (loved it)
Book your stay in Hydra with Booking.com
2. Airbnb: If you're traveling with a group, an Airbnb might be your best bet. Hydra has many Airbnb listings that offer spacious accommodations with stunning views of the sea. Just be sure to book your stay early as these tend to get booked quickly, especially during the peak season.
3. Guesthouses: Hydra is home to some of the most charming guest houses in Greece. Guesthouses are usually smaller than hotels and offer a more intimate and personal experience. They're often family-run and feature unique architecture and traditional decor. A few options include Pension Andrea, Guesthouse Alexandra, and Guesthouse Yannis.
4. Villas: If you're looking for luxury accommodations, Hydra has some stunning villas for rent. These properties often come with private pools and stunning views of the sea. Popular options include Villa Nikaia, Villa Sophia, and Villa Kamini.
No matter where you choose to stay on Hydra Island, you'll be surrounded by stunning landscapes and charming local culture. It's the perfect destination for anyone seeking relaxation, adventure, or a mix of both.
If you love travelling, make sure to follow me on Instagram for more.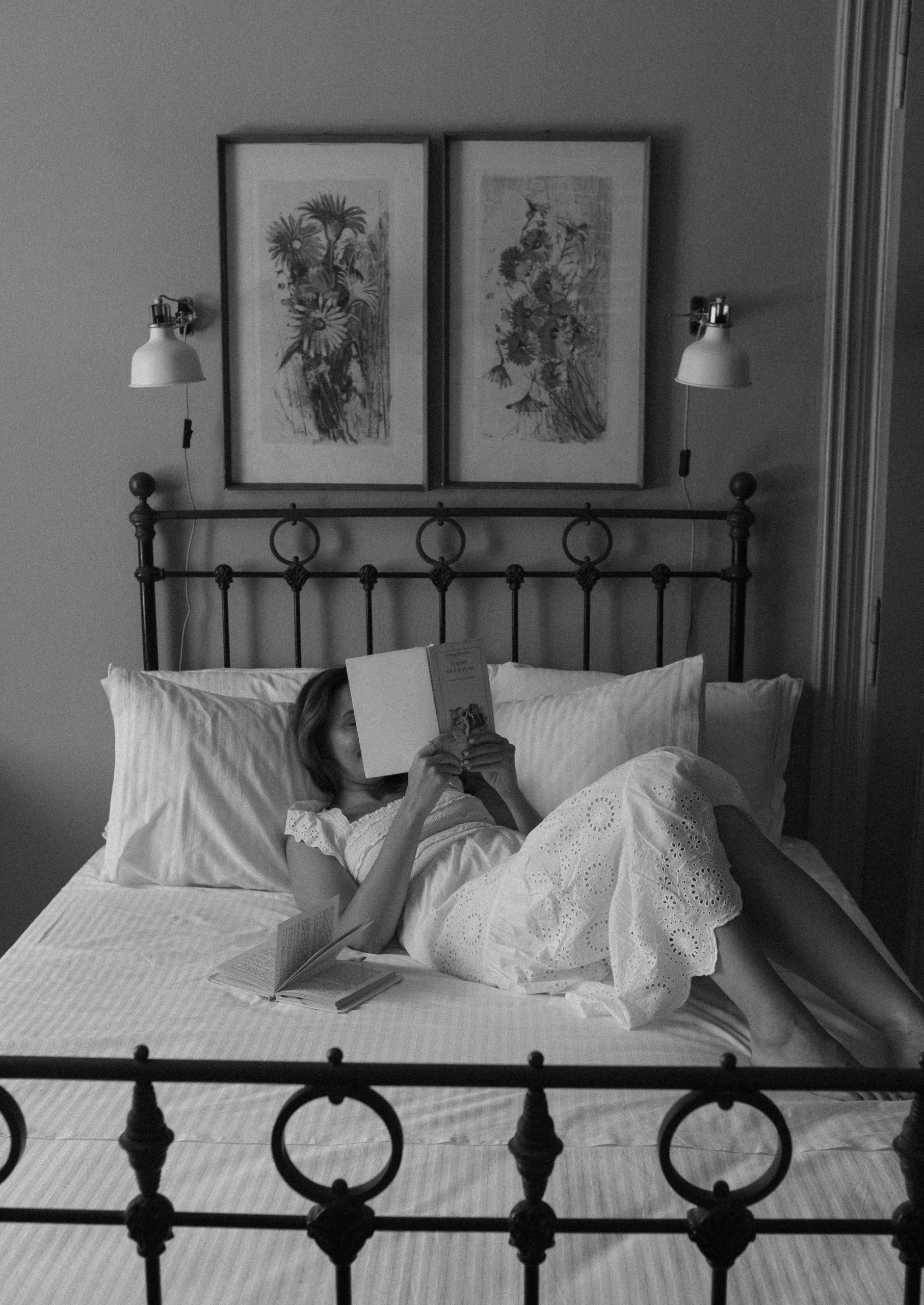 Where to swim on Hydra island?
Hydra Island is known for its crystal-clear waters and gorgeous beaches, making it the perfect destination for a relaxing day by the sea. Here are some of the top places to swim while visiting Hydra:
1. Vlychos Beach: Located on the southern coast of Hydra, Vlychos Beach is a beautiful pebble beach that can be reached by a short boat ride from the main port. This quiet beach offers stunning views of the Aegean Sea and is a great spot to soak up the sun and enjoy a refreshing swim.
2. Avlaki Beach: Another beautiful pebble beach, Avlaki Beach is located on the northeastern coast of Hydra and is known for its crystal-clear waters. The beach can be reached on foot or by water taxi, and there are several restaurants and beach bars nearby where you can grab a bite to eat.
3. Mandraki Beach: This picturesque sandy beach is located on the western coast of Hydra and can be reached by a short hike through the island's scenic landscape. The beach offers stunning views of the surrounding hills and crystal-clear waters, making it the perfect place to unwind and enjoy a swim.
4. Bisti Beach: This secluded pebble beach is located on the southwestern coast of Hydra and can be reached by boat or by hiking through the island's rocky terrain. The beach offers a peaceful escape from the crowds, and its crystal-clear waters are perfect for a refreshing swim.
No matter which beach you choose, be sure to pack plenty of sunscreen and water, as the sun can be intense during the summer months. And don't forget to take a dip in the stunning waters of Hydra Island – it's an experience you won't forget!
Join my Instagram community and stay updated on my latest posts by following me!

Book your stay in Hydra with Booking.com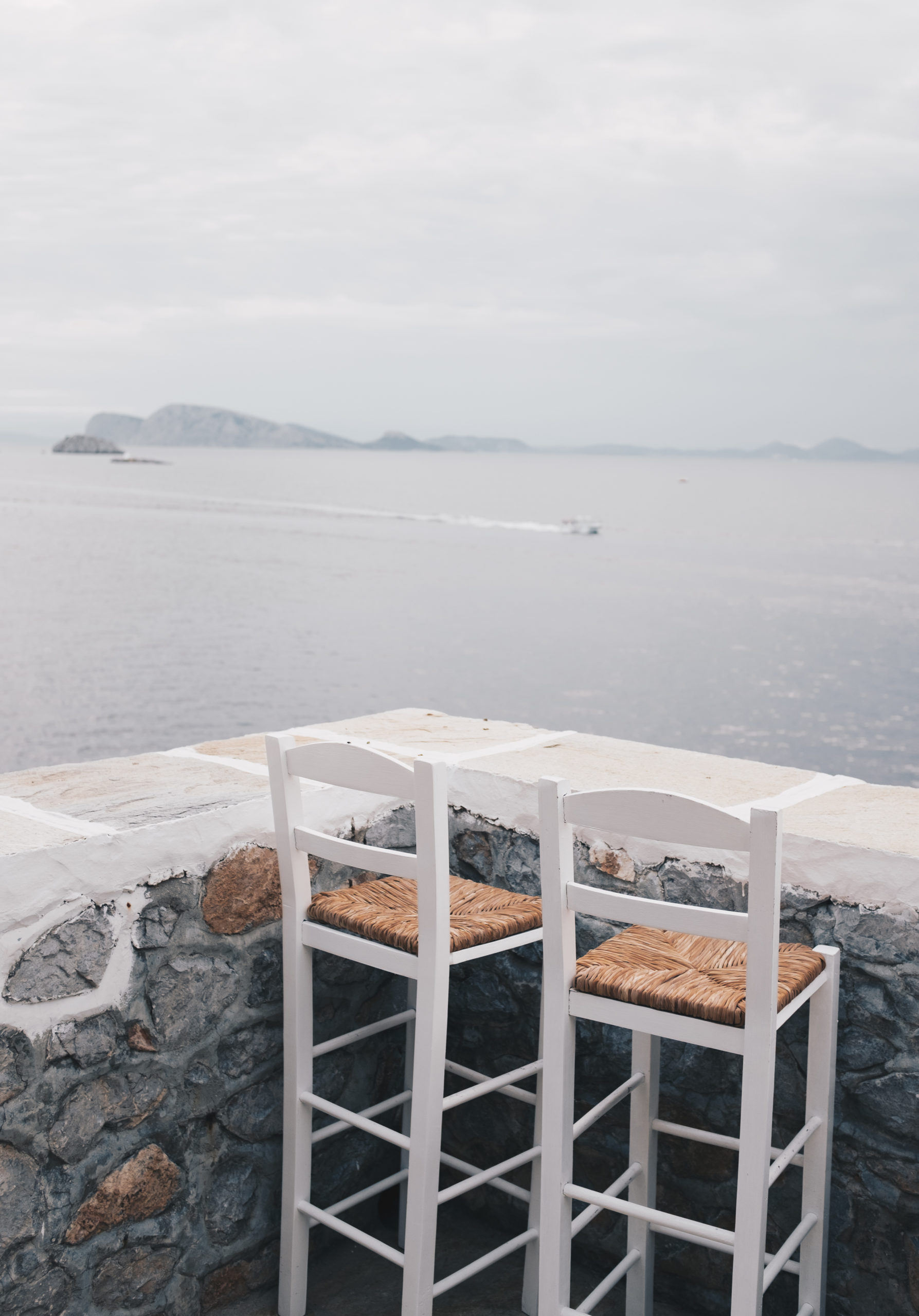 Highlights: Best of Hydra island
The ultimate guide to Hydra island
Hydra Island is truly a gem of Greece, with a wide range of activities and sights to explore. Here are some of the must-visit highlights:
1. The Hydra Harbor – Hydra's main port is the perfect place to start your adventure on the island. Enjoy a cup of coffee at one of the many cafés lining the harbor or take a leisurely stroll around the picturesque area.
2. The Hydra Museum Historical Archives – Located in the heart of Hydra town, the museum is a fascinating insight into the island's past, with a collection of historical documents, photographs, and paintings.
3. The Hydra Cathedral – A stunning piece of architecture, the cathedral is located near the port and boasts impressive frescoes and religious art.
4. The Sunset at Mandraki Beach – Head to Mandraki Beach for one of the best sunset views on the island. This beautiful beach is also a great spot for swimming and relaxing.
5. The Hiking Trails – Hydra is known for its scenic hiking trails, which offer breathtaking views of the island's rugged landscape. One popular route is the Kamini to Hydra Trail, which takes you past beautiful beaches and rocky cliffs.
Overall, Hydra Island offers something for everyone, whether you're looking for history, culture, or outdoor adventure. Make sure to include these highlights in your itinerary for an unforgettable trip to this beautiful Greek island.
Don't forget to follow me on Instagram for daily inspiration and motivation!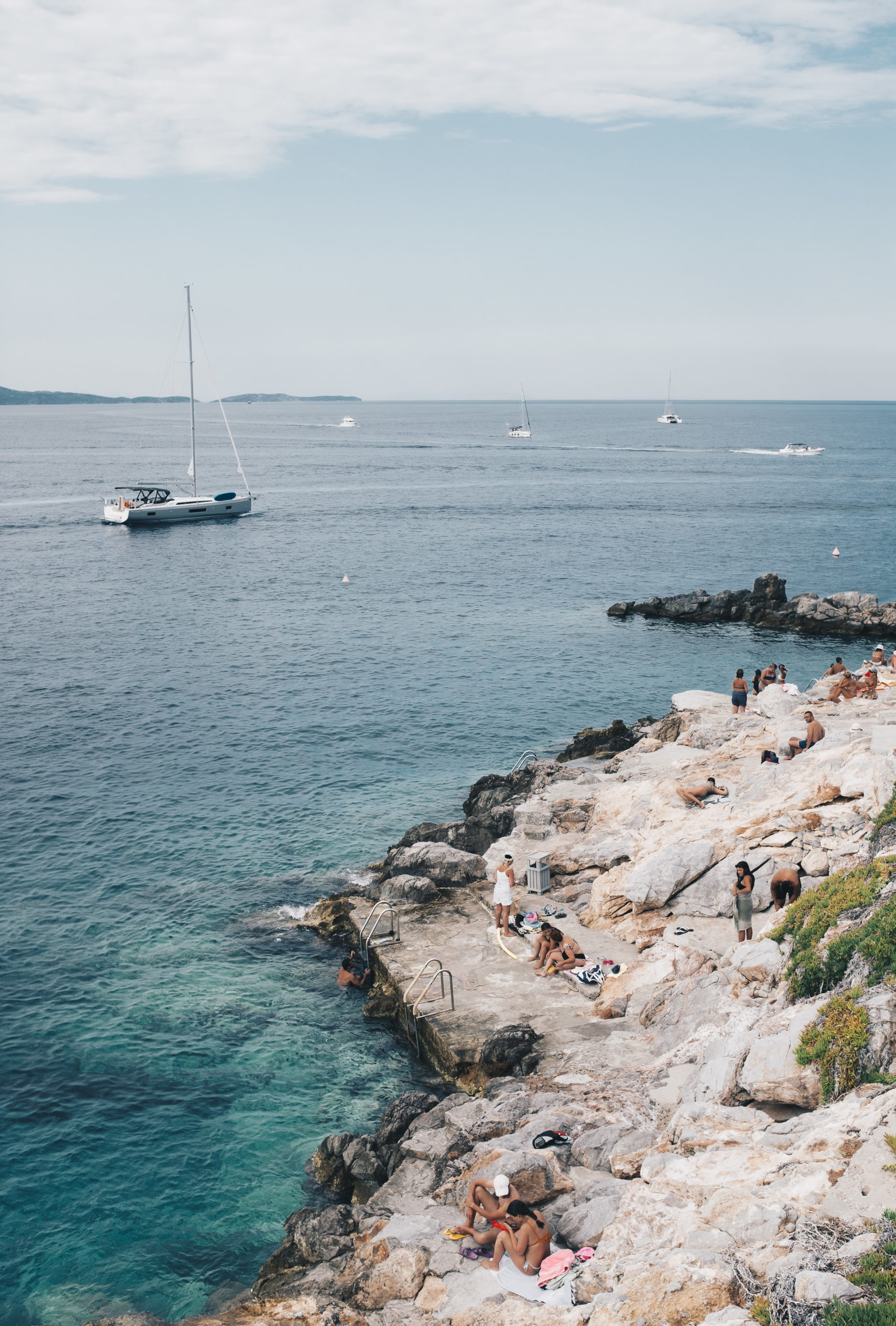 Additional Useful Travel Tips
The ultimate guide to Hydra island
Here are some additional tips that will make your trip to Hydra Island more enjoyable:
1. Pack comfortable walking shoes: The island has lots of hills and cobblestone streets, so wearing comfortable shoes is a must.
2. Bring sunscreen and a hat: The island can get quite hot, especially in the summer months, so it's important to protect your skin from the sun.
Want to see more of my travel photos? Follow me on Instagram!
Book your stay in Hydra with Booking.com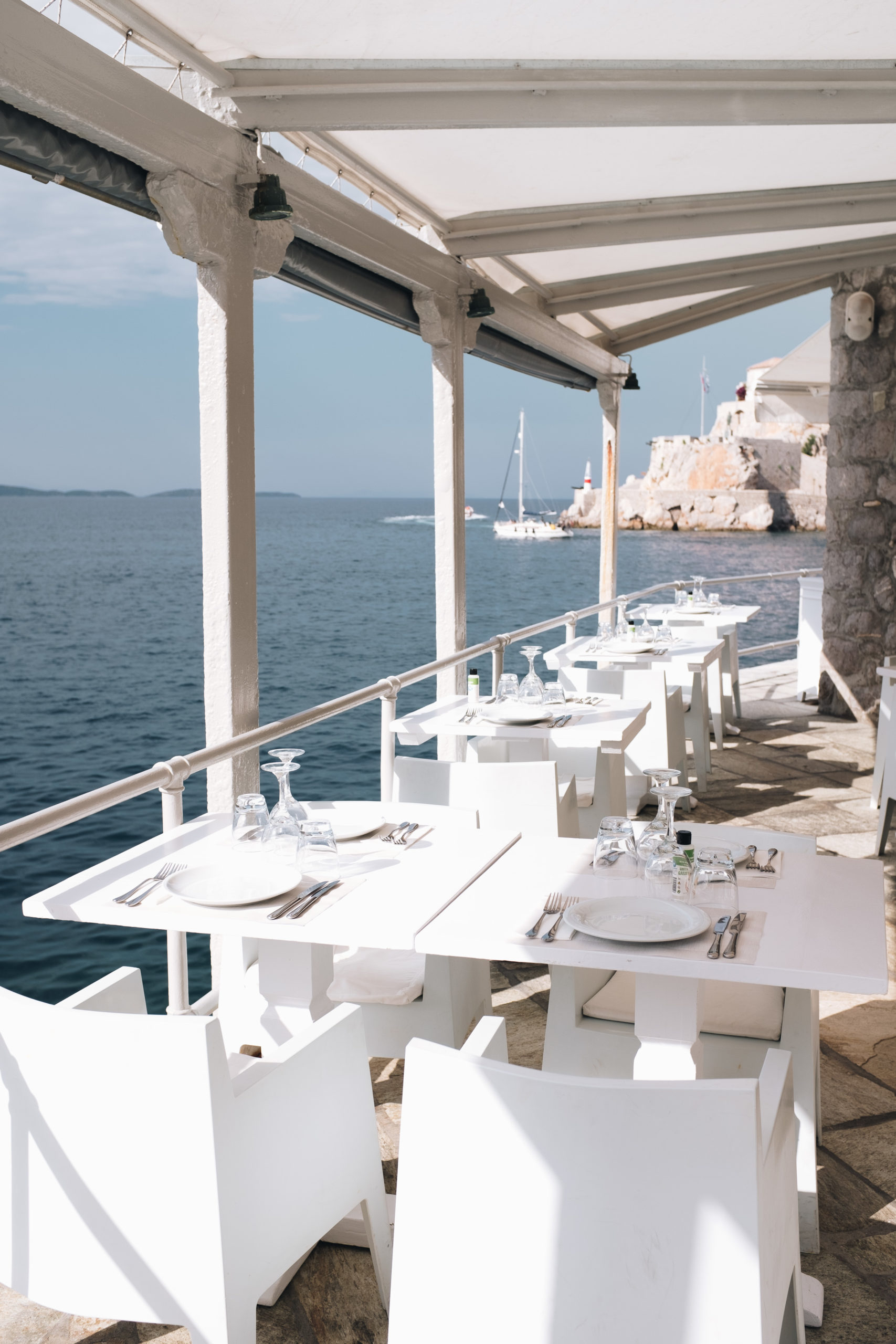 3. Watch out for donkeys: Donkeys are a common mode of transportation on the island, and they have the right of way. Be sure to give them plenty of space when you see them on the streets.
Follow me on Instagram and join the conversation in the comments!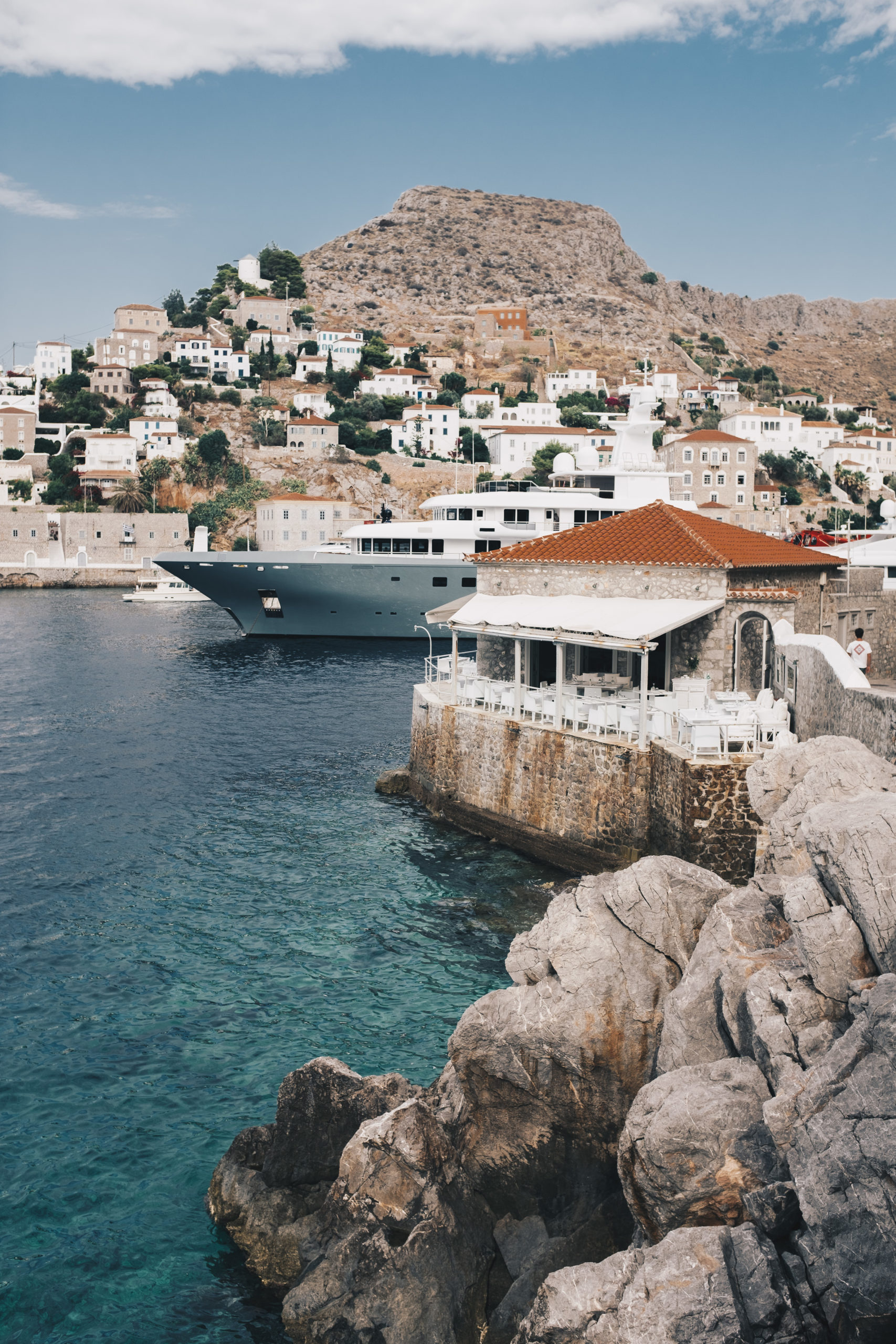 4. Don't forget your camera: Hydra Island is incredibly picturesque, so be sure to bring your camera to capture all of the beautiful scenery.
Let's stay connected! Follow me on Instagram @theviennesegirl for more great content.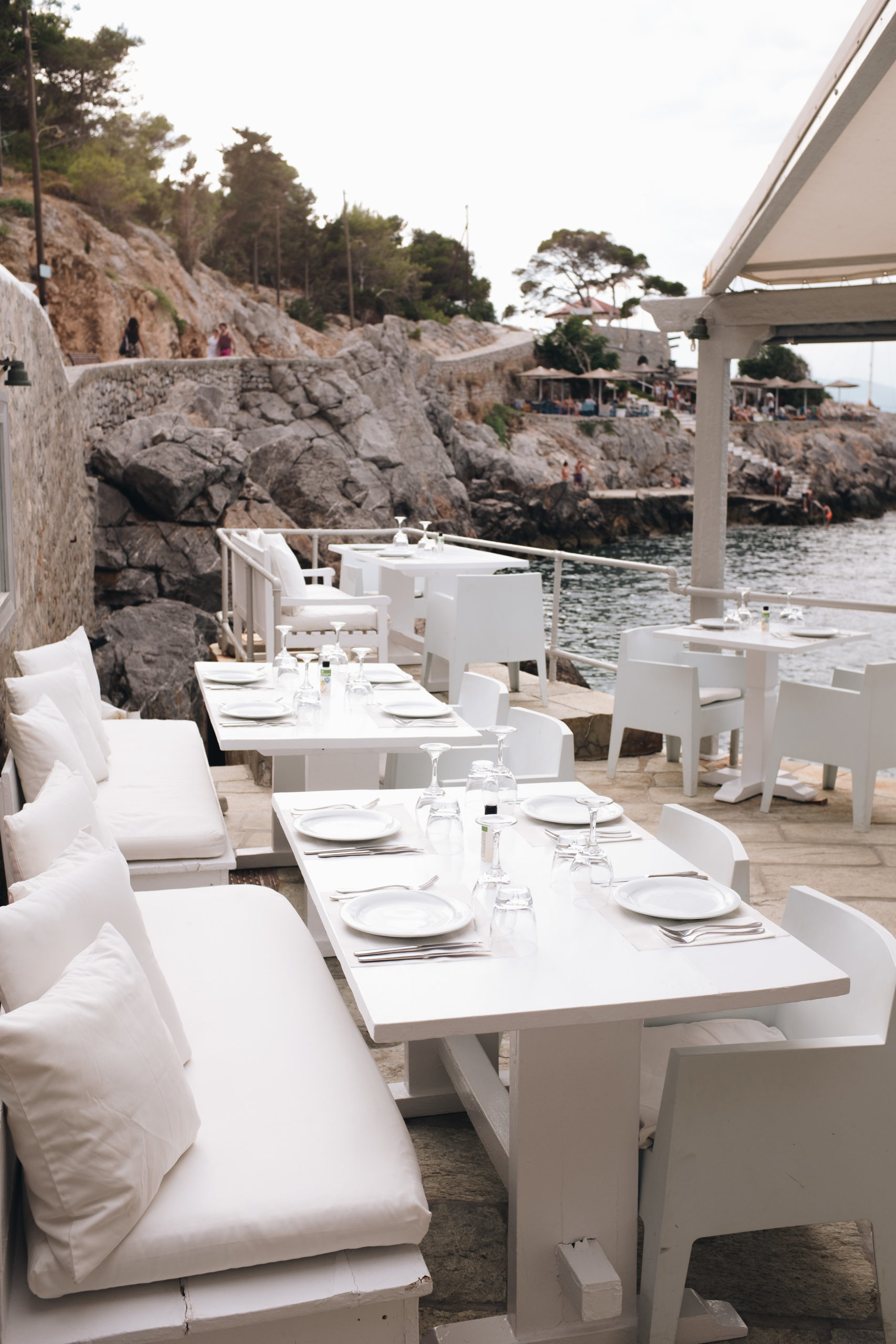 5. Plan for cash: While some places do accept credit cards, many businesses on the island only accept cash. Make sure to have some euros on hand for purchases.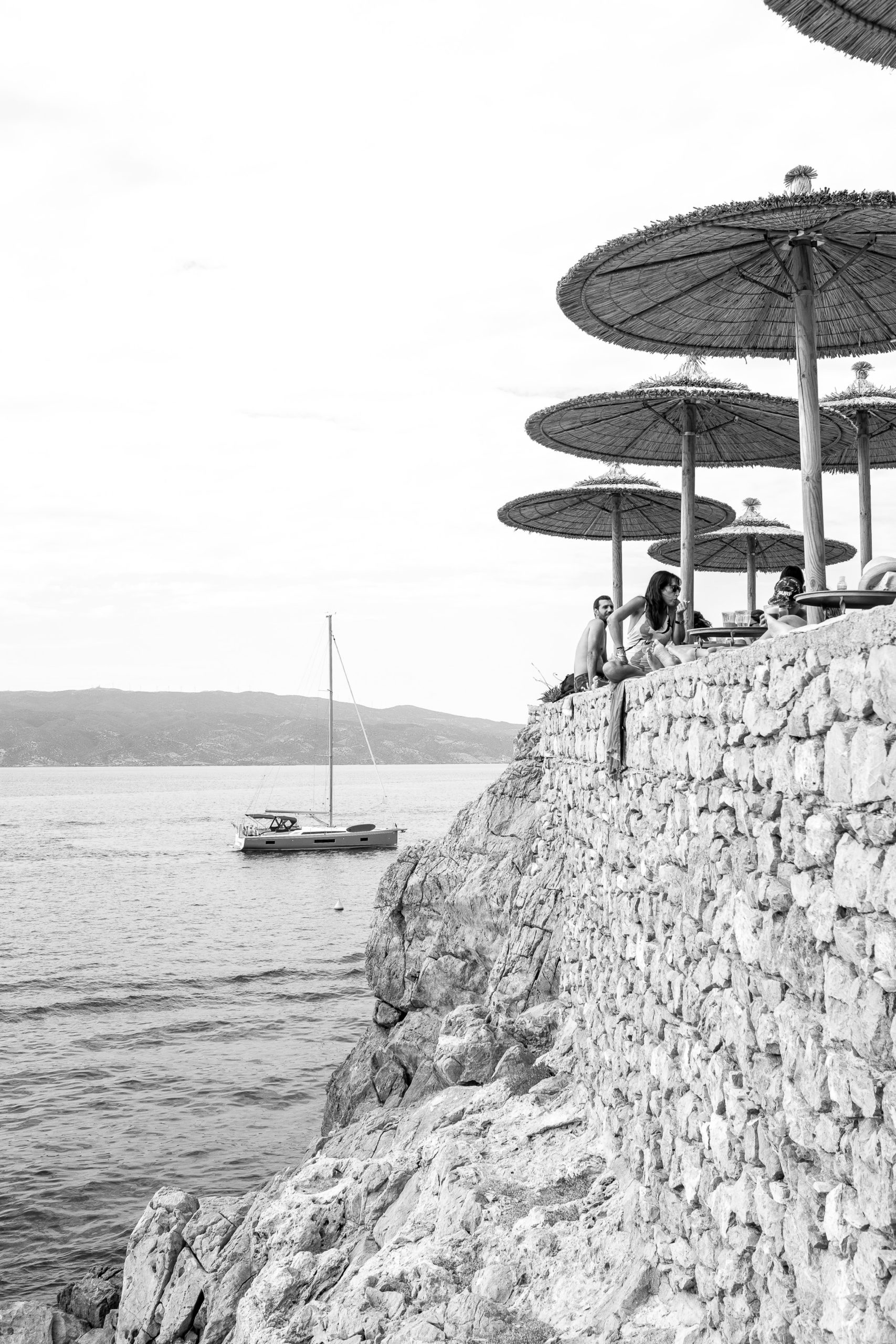 6. Respect the culture: Hydra Island is a small, tight-knit community with a rich history and culture. Be sure to respect the locals and their traditions while you're visiting.
By keeping these tips in mind, you're sure to have an amazing time exploring all that Hydra Island has to offer!
The ultimate guide to Hydra island
SUPPORT MY WORK!
If you enjoy my content and you'd like to support this channel, so that I will be able to continue offering you that kind of content, please consider using the below AFFILIATE LINKS (Booking & Amazon).
When you make a booking with BOOKING.COM with my link or a purchase on AMAZON.COM with my link, I earn a small commission at NO additional cost to you.
Alternatively, if you enjoy my travel stories, tips and photography, you can say Thank you by offering me a 'virtual' coffee here.
Thank you from the bottom of my heart for using my affiliate links! Helps a lot!
Please take a moment to share this blog post with your friends and family on your Facebook profile. They might also be looking for inspiring travel stories and exceptional travel photography. Sharing is caring.
WHERE TO NEXT? Discover more of my Greece Travel Guides!
The Best Restaurants in Chania
Follow me on Instagram for more
Book your stay in Hydra island with Booking.com
♥
Disclaimer: This blog post is NOT sponsored. It contains affiliate links. I get a commission if you make a purchase through the links which comes at no cost to you. Thank you from the bottom of my heart for using my links. All photos are taken and edited by me.