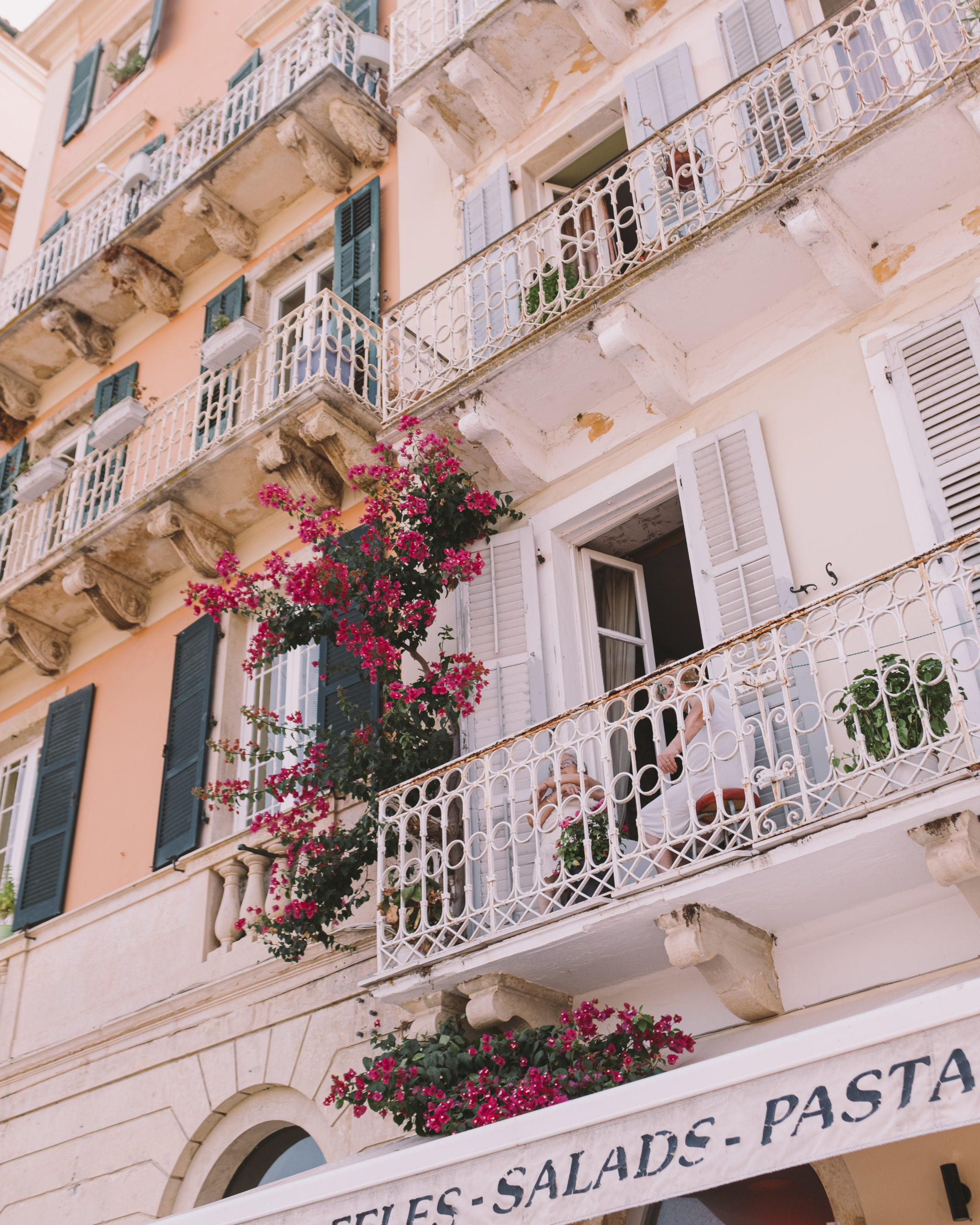 Corfu island
This summer I found myself in Corfu island. But only for 3 nights. The goal was to visit the neighbour islands, Paxoi and Antipaxoi, and that was possible via Corfu.
Despite my stay being short in Corfu, it was quite adventurous. Many unexpected things happened that I will gladly share with you in this blog post. Scroll down and keep reading!
Unfortunately, I am unable to offer a complete travel guide to Corfu island, but I can share with you the photos that I took and my best tips on where to stay, where to eat etc.
Book your stay in Corfu with Booking.com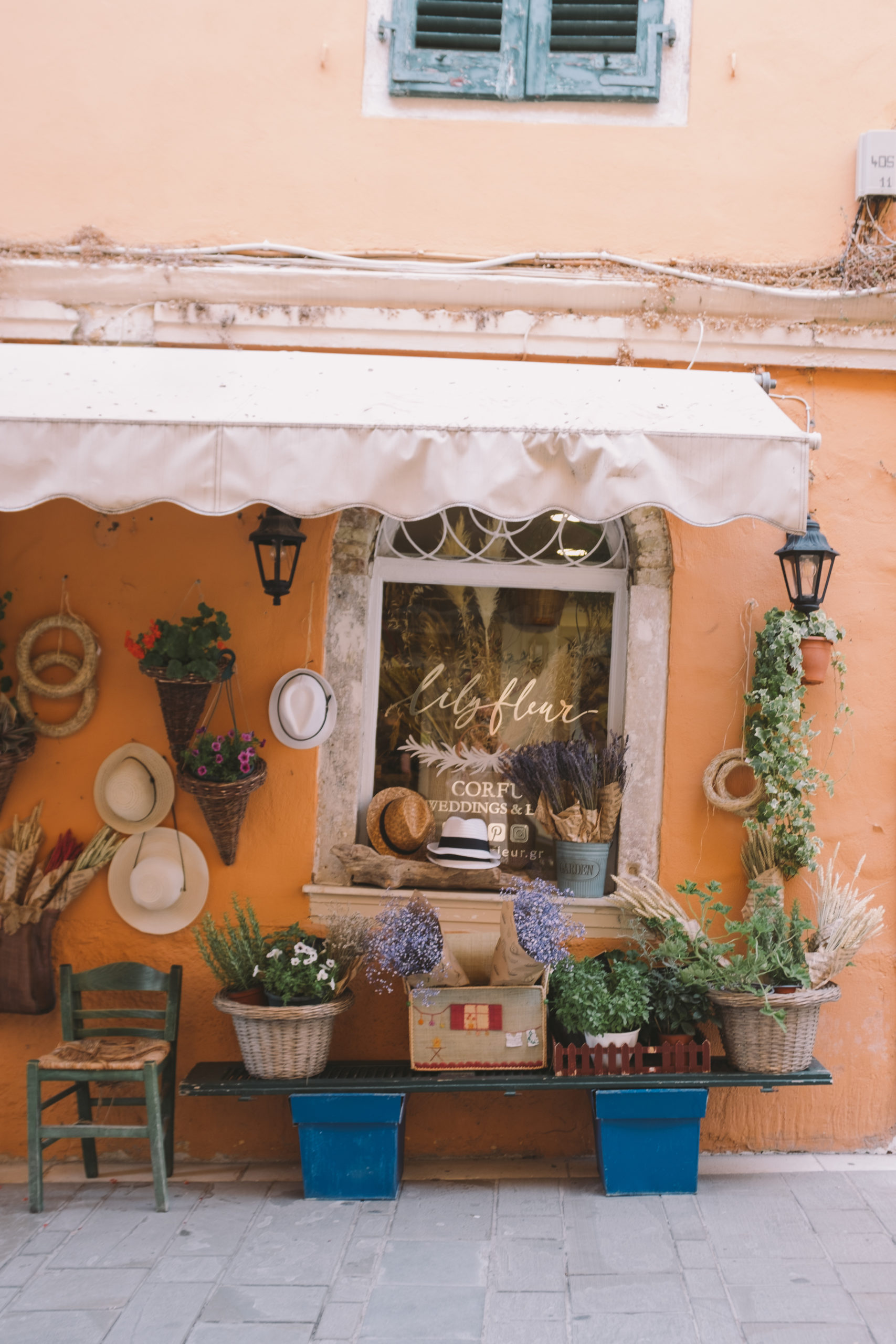 HOW TO GET TO CORFU ISLAND
Corfu has an airport, so that makes everybody's life easy. There are flights from Athens International airport, but also direct flights from many European capital cities. 
Follow me on Instagram for more great content like this!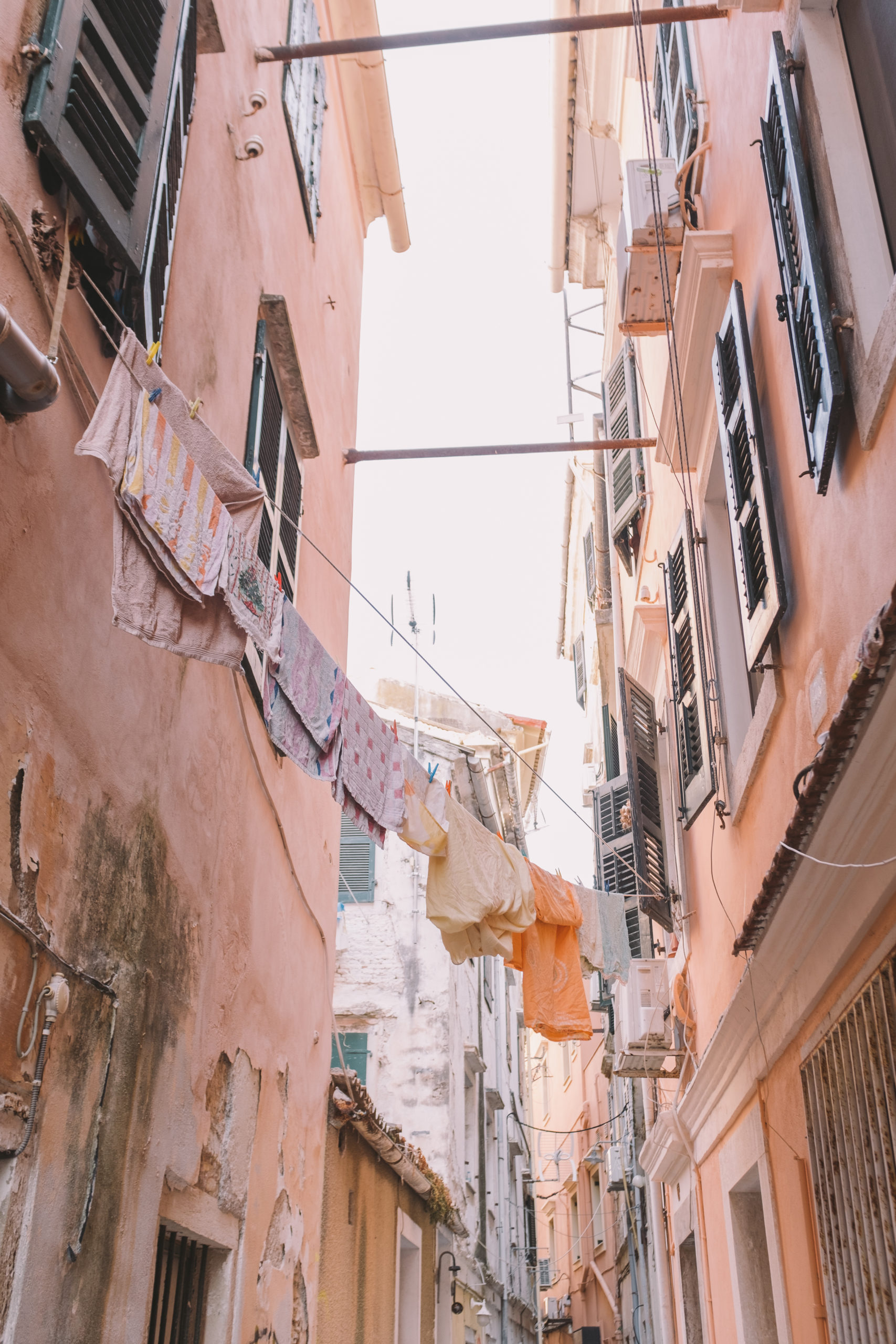 WHERE TO STAY IN CORFU ISLAND
If you visit Corfu island and you wish to stay in the heart of the old Town, Liston Suites Corfu is all you need! Don't look any further.
Nine modern and comfortable apartments situated in one of the most distinctive areas of Corfu town centre. The four photos that you see below are taken in the apartments Mon Repos and Merchant.
The location of Liston Suites Corfu is ideal for exploring the Old Town as well as other interesting sights and tourist attractions on Corfu island.
Fun fact is that every person who was passing by the pink building of Liston Suites Corfu, was stopping to take one picture (some took more) of the pink building. It is that pretty! You will be tempted to do that too! 
Book your stay in Corfu with Booking.com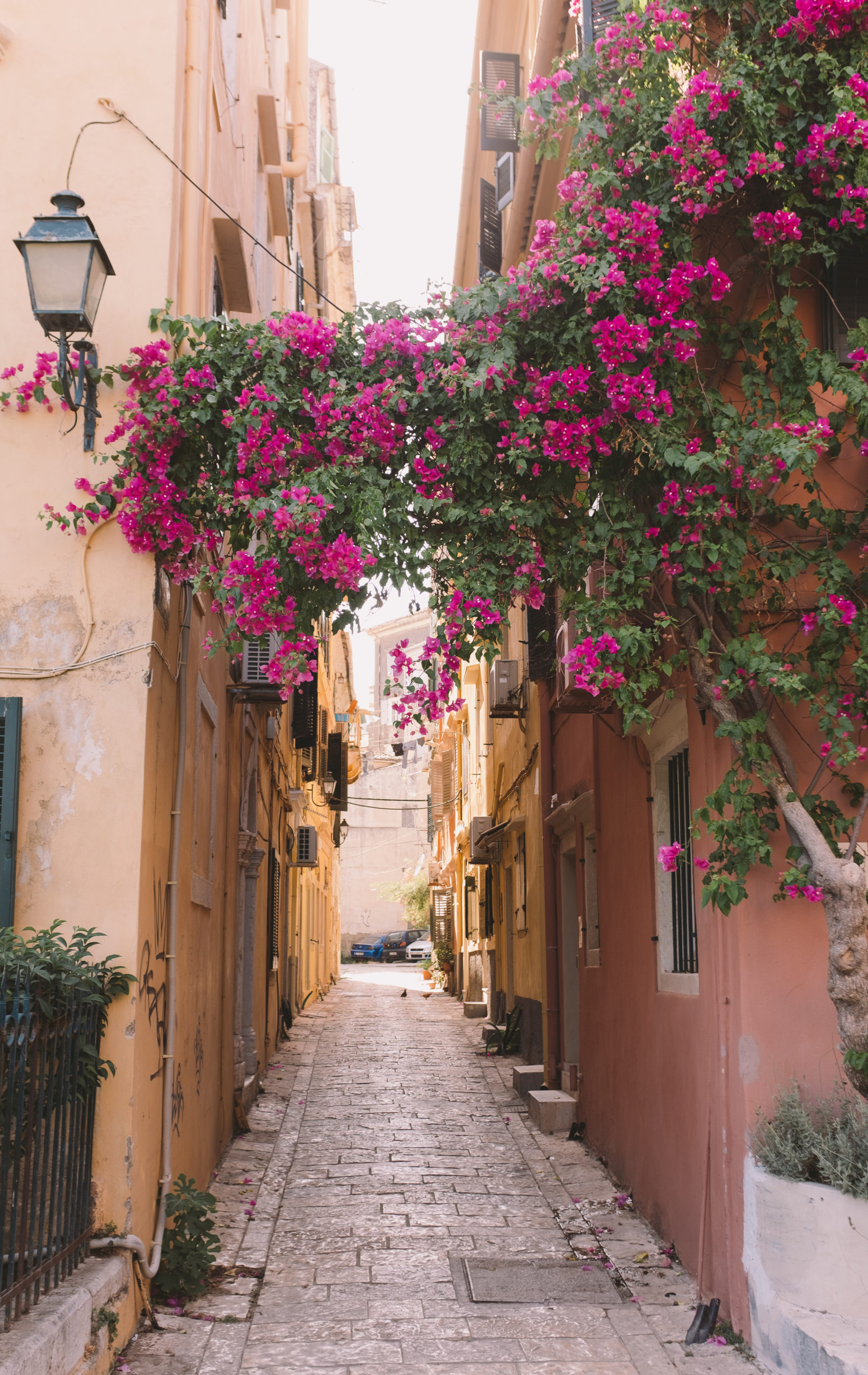 WHERE TO EAT
I visited two restaurants in Corfu and I loved them both.
One was very close to the room I stayed at, therefore I spotted it while I was passing by. And the other one was a recommendation of a local friend. The one which was close to my room is called Limoncello and the other one is called The Venetian Well.
As I said, I loved them both, just keep in mind that The Venetian Well is a bit pricey. But it's also one of the most historical and beautiful restaurants in Corfu town! So you get what you pay… they say!
Below: photo of the interior of Gabao Corfu where I had breakfast! 
If you want to stay updated with my latest photos and videos, please follow me on Instagram @theviennesegirl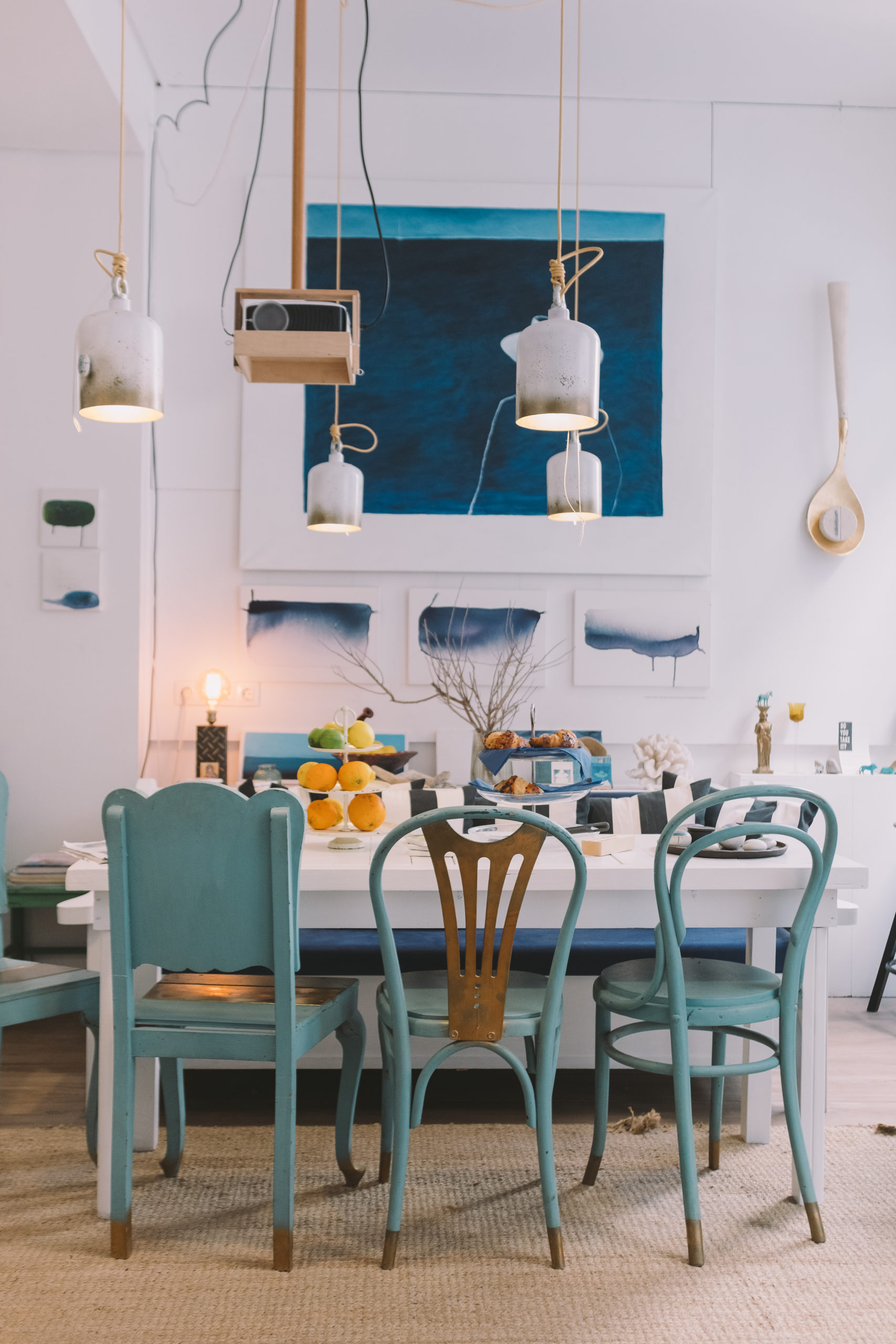 Why Corfu Island should be your next Greek Island destination
The crystal clear Ionian Sea
One of the biggest draws to Corfu Island is undoubtedly the crystal clear waters of the Ionian Sea. With shades of blue that will take your breath away, the sea here is perfect for swimming, snorkelling, or simply admiring from the shore.
And if you want to explore beyond Corfu Island, nearby Paxoi and Antipaxoi are both worth a visit. The smaller of the two, Antipaxoi is just a short boat ride from Paxoi, and is known for its stunning beaches and turquoise waters. Take a swim in the Blue Lagoon, or simply enjoy the peaceful surroundings of this beautiful island.
Book your stay in Corfu with Booking.com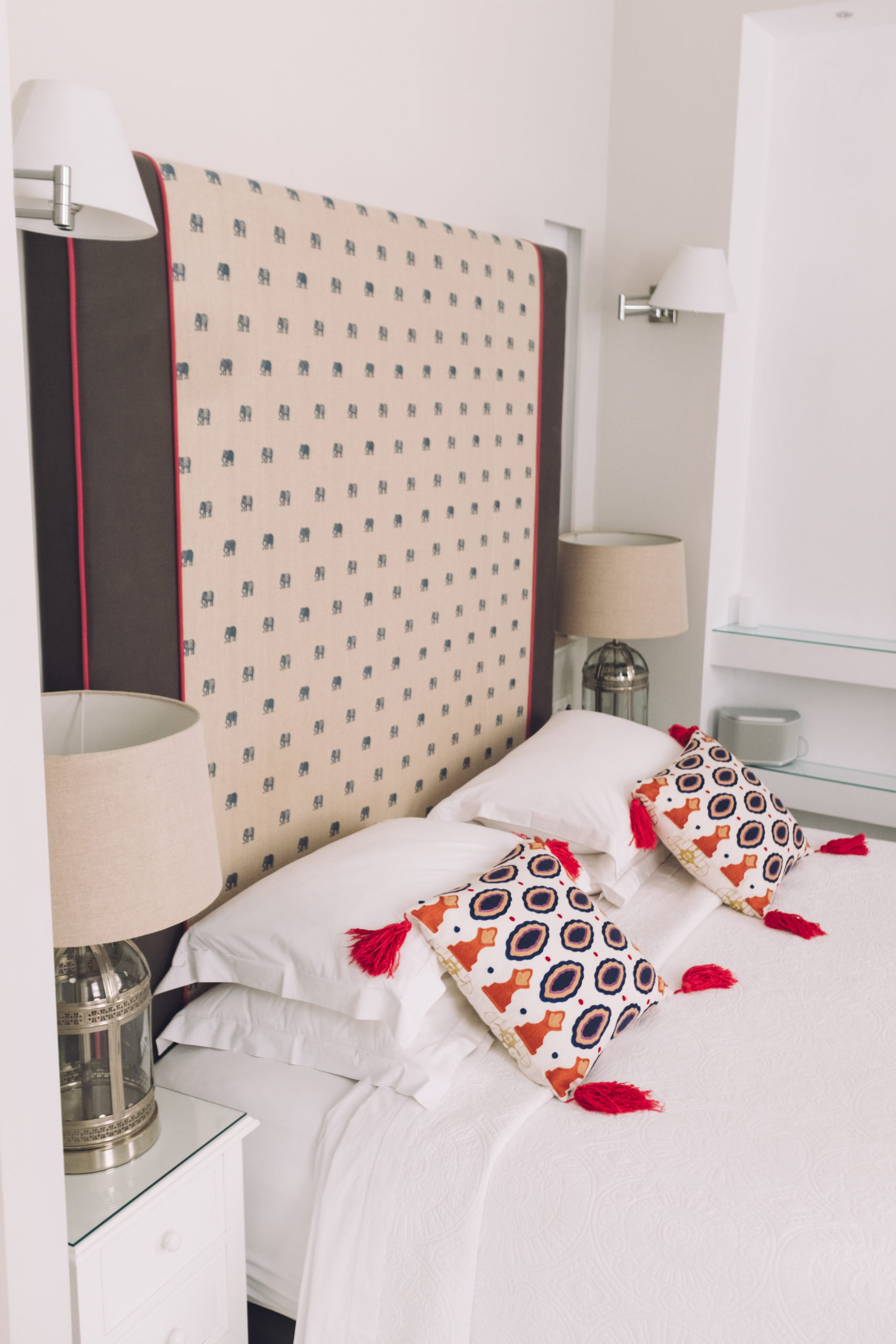 Paxoi, on the other hand, is a little larger than Antipaxoi, but no less beautiful. Here, you can discover hidden coves and beaches, take a boat tour around the island, or simply soak up the sun on one of the many sandy beaches.
No matter which of these islands you choose to explore, you're sure to be captivated by the crystal-clear waters and natural beauty of the Ionian Sea. So why not make Corfu Island your next Greek Island destination and experience it for yourself?
Book your stay in Corfu with Booking.com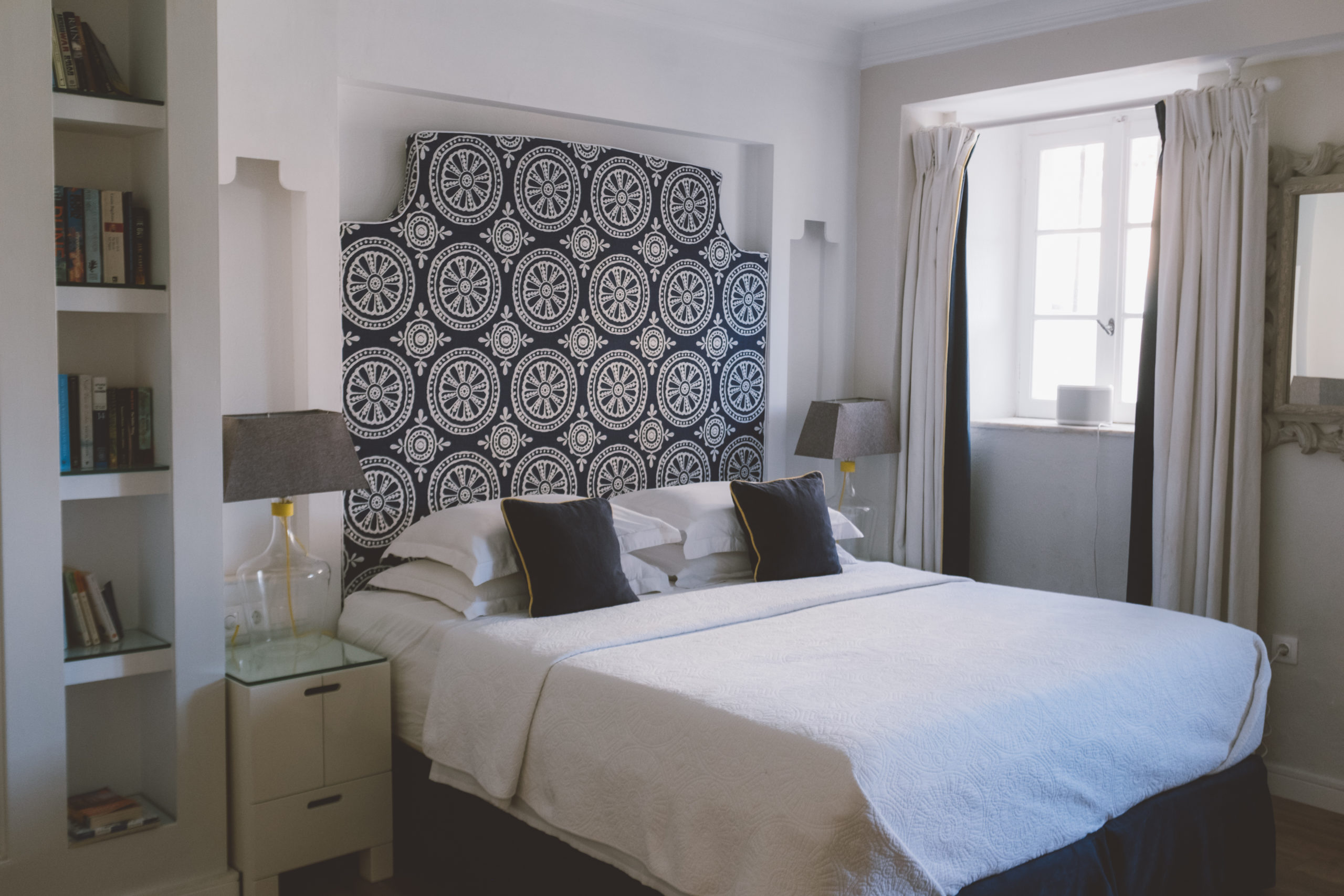 The Venetian architecture
One of the most striking features of Corfu Island is the influence of the Venetian era. The Venetians ruled the island from the 14th to the 18th century, and their architectural influence can be seen all over the island. The Old Town of Corfu is a UNESCO World Heritage Site and is known for its unique Venetian architecture, including the two fortresses that guard the city.
Stay connected with me and my adventures by following me on Instagram!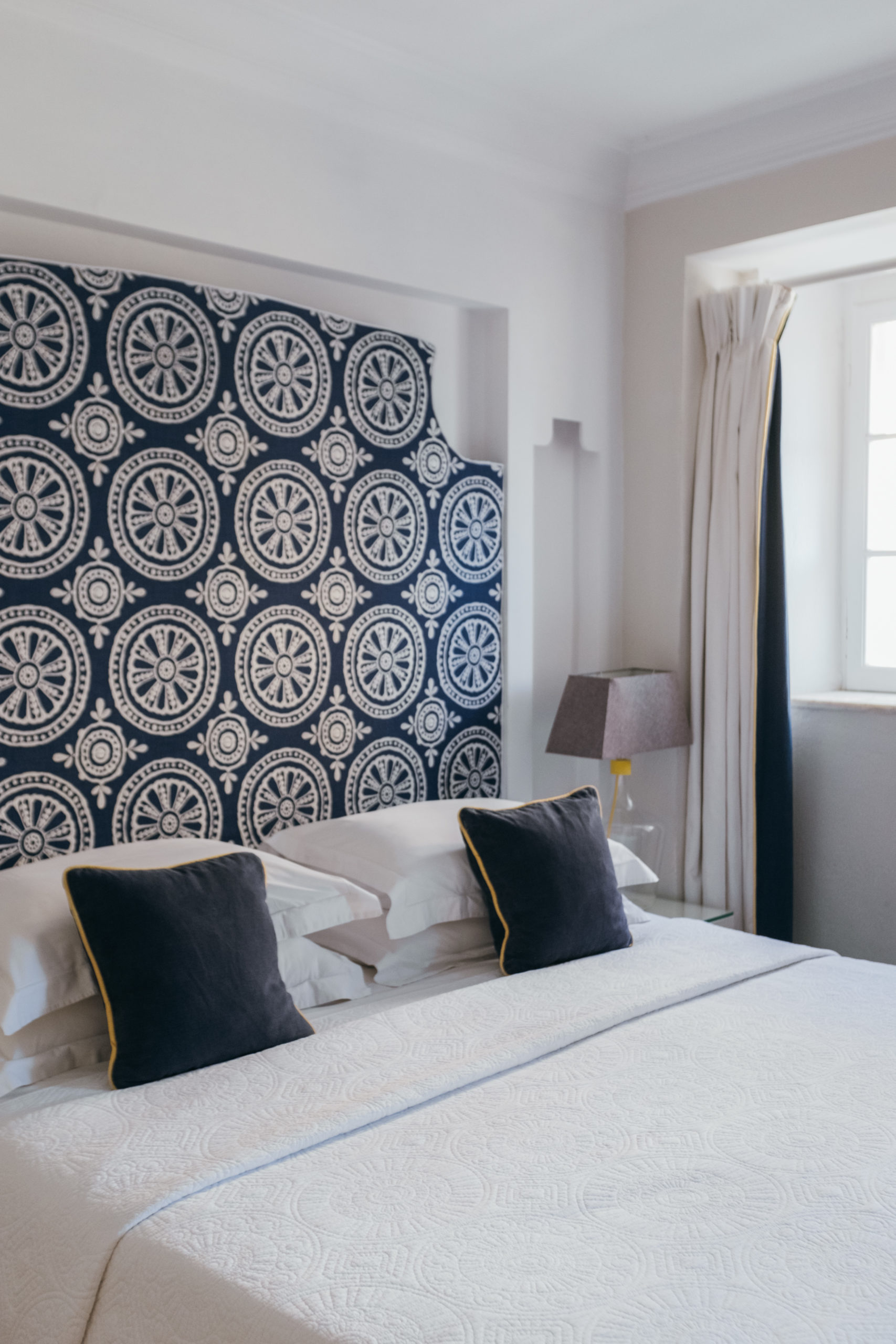 Corfu Old Town strongly resembles an Italian city. The streets are narrow and winding, with colourful buildings that have arches, columns, and balconies adorned with flowers. The mix of Venetian and British architecture makes Corfu a unique destination and an excellent place to explore on foot. Stroll through the streets and discover the charm of Corfu.
Don't miss out on exclusive behind-the-scenes photos and videos, follow me on Instagram!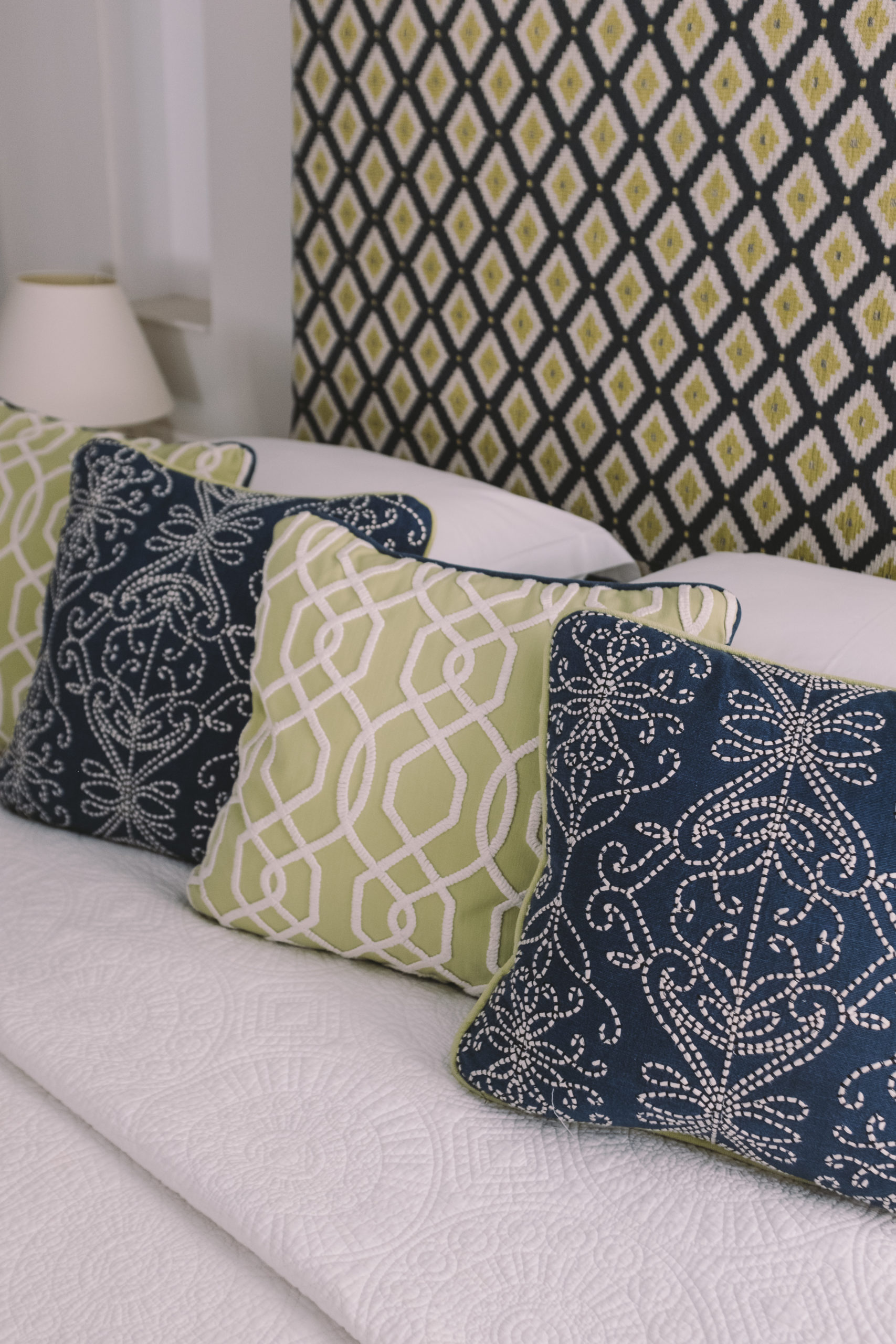 Some of the most impressive Venetian architecture on the island can be seen at the Achilleion Palace, which was built for Empress Elisabeth of Austria in the 19th century. The palace features statues and paintings that reflect Greek mythology, and the gardens offer breathtaking views of the Ionian Sea.
If you love travelling, make sure to follow me on Instagram for more.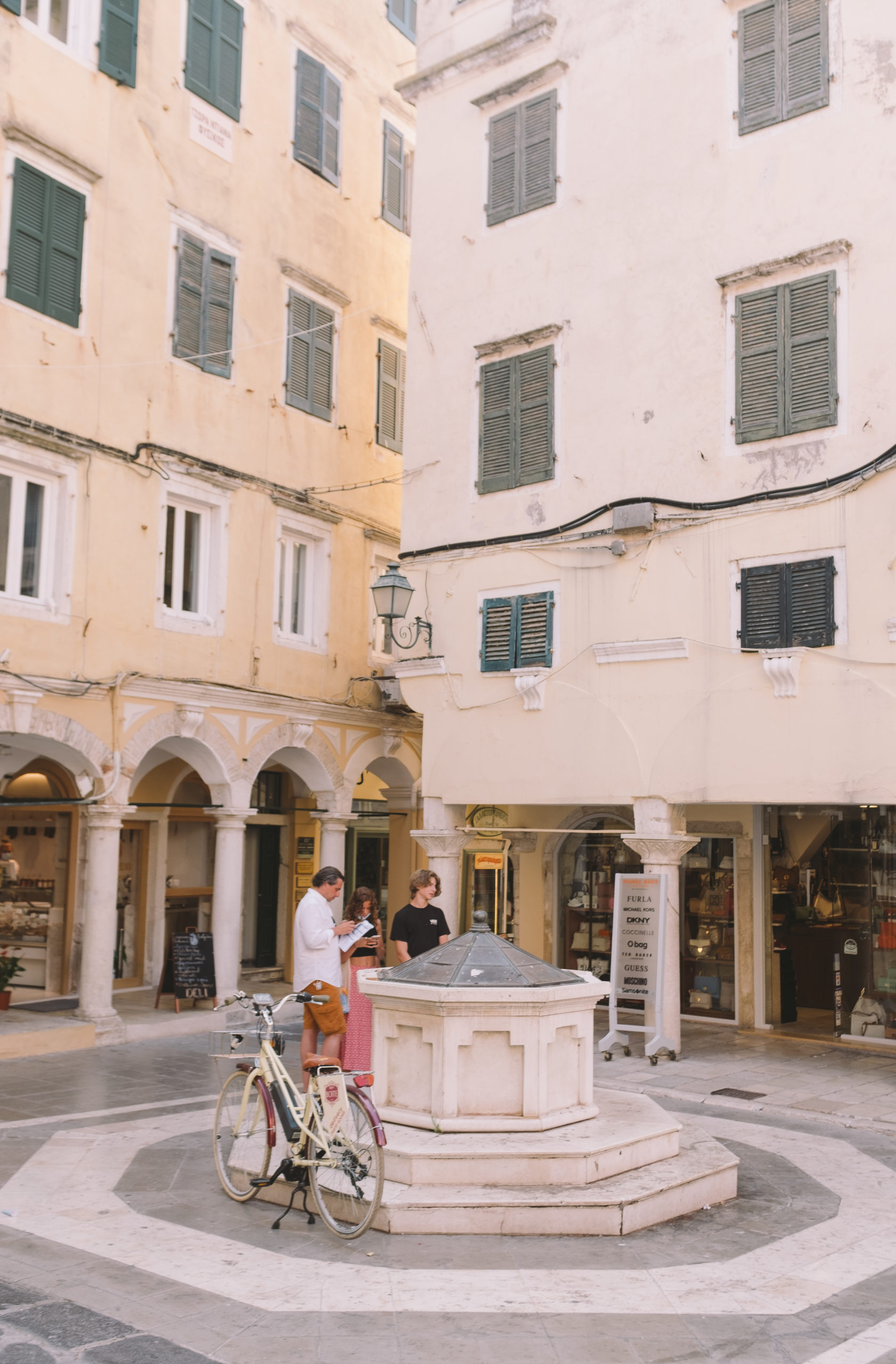 Remember what I wrote at the beginning of this blog post? Many unexpected things happened during my stay in Corfu. I had dinner on my own at Limoncello restaurant. On the table next to mine, there was a couple having dinner. I stole a glance at them and continued with my dinner. I think they were also tourists.
Join my Instagram community and stay updated on my latest posts by following me!
Important info: I don't know them in person. I don't know who they are. They probably didn't know who I am either. Also, this couple never talked to me. I don't even remember how they look like. We didn't exchange a word.
Don't forget to follow me on Instagram for daily inspiration and motivation!
When I finished with my meal, I asked for the bill. The waiter came to me and said: The couple that was sitting next to you paid the bill….
I got a shock. This couple paid my bill and left. Never in my life I dared to think that something like this could ever happen. They paid my bill and disappeared.
One thing I can say with certainty is that I will never forget what they did! And I also do believe that this has a deeper meaning for me. It happened so that I can learn something out of this.
Want to see more of my travel photos? Follow me on Instagram!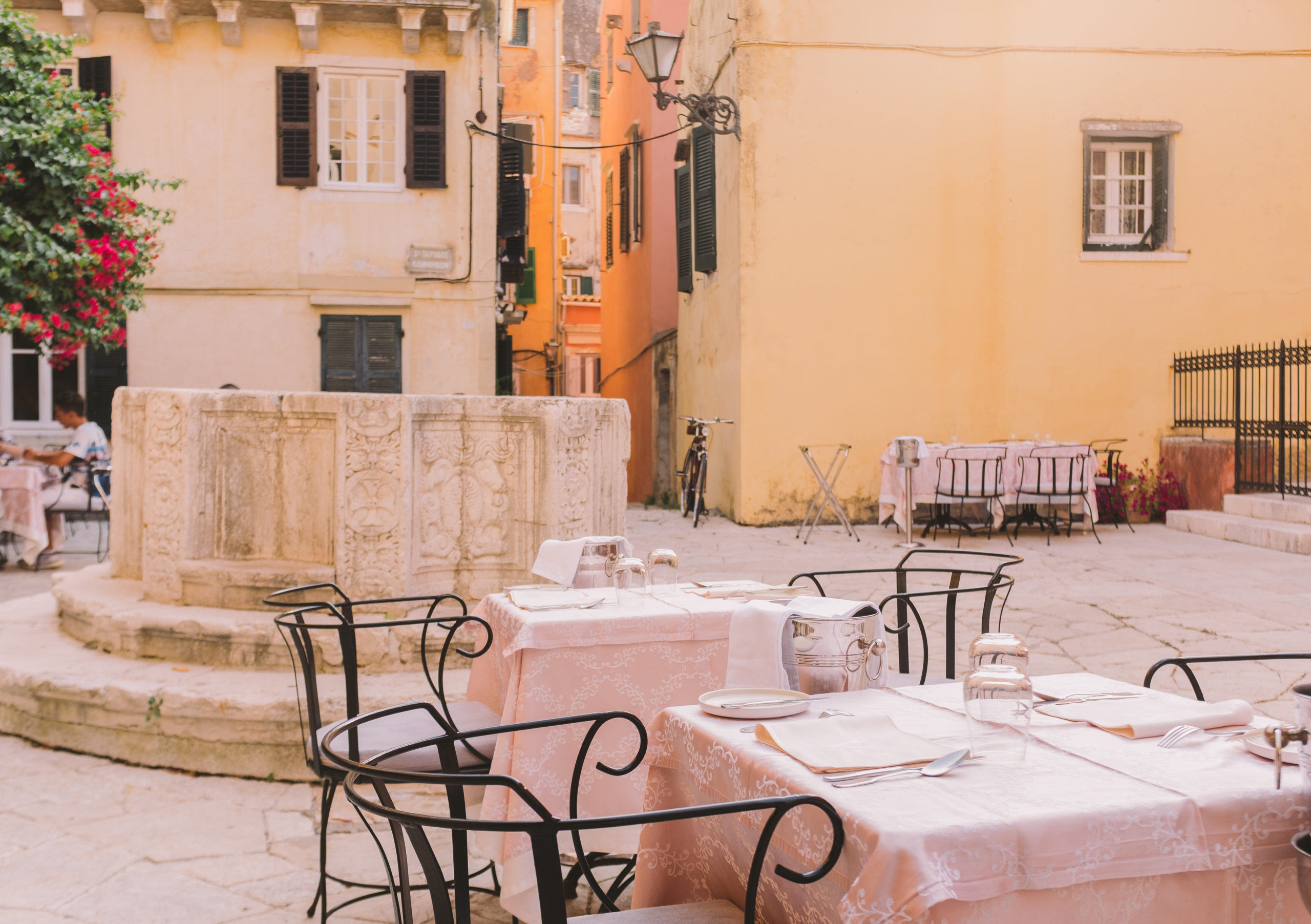 The food
If you're a foodie, then you're in for a treat on Corfu Island. The local cuisine is heavily influenced by its history of being a Venetian colony, and you can expect to taste a fusion of Greek and Italian flavors.
Follow me on Instagram and join the conversation in the comments!
One dish you shouldn't miss is Sofrito, which is a local specialty made from thinly sliced beef cooked in white wine and garlic.
Another must-try is Pastitsada, which is a pasta dish topped with a tomato-based sauce and either beef or rooster.
Seafood lovers should try Bourdeto, which is a spicy fish stew made with red pepper flakes and vinegar.
For a truly authentic experience, head to one of the local tavernas and try the set menus or "meze," which are a selection of small plates to share. And don't forget to wash it all down with some local wine or ouzo.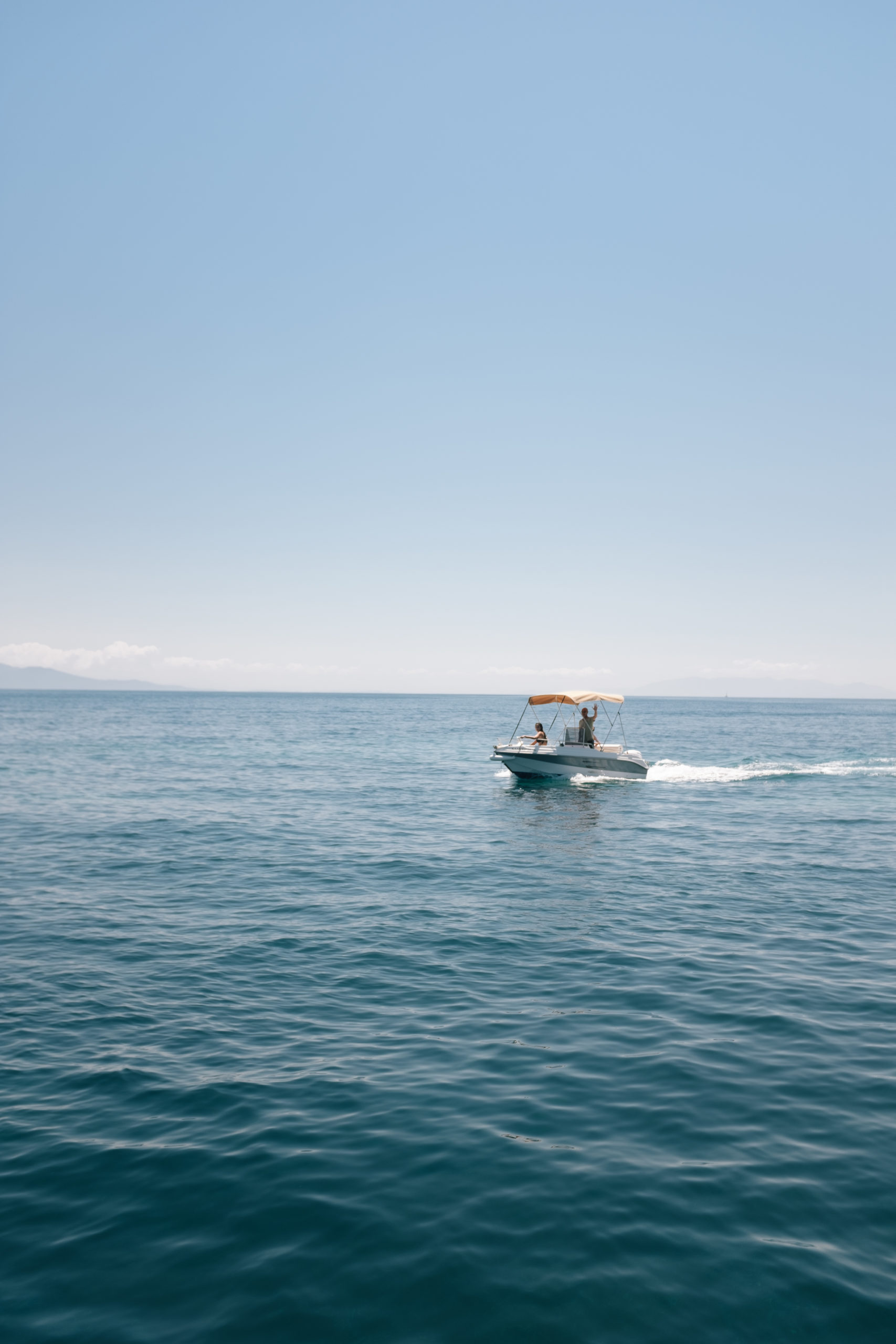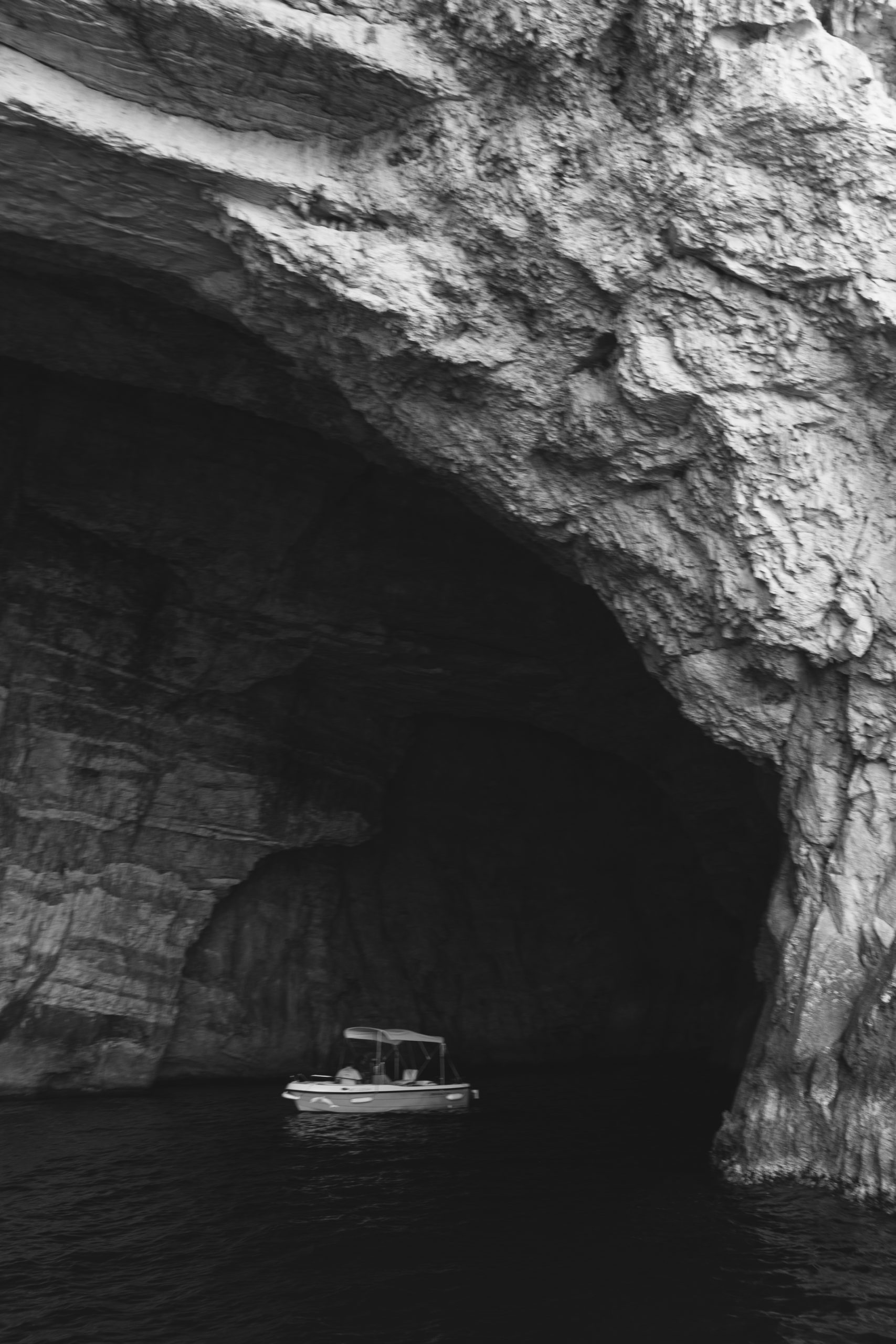 DAY TOURS FROM CORFU ISLAND
From Corfu old Town you can easily hop on to Paxoi. And from Paxoi you can easily hop on to Antipaxoi. Ok, let's take it step by step. Book your ferry tickets from Corfu to Paxoi with Joy cruises Corfu. On their Facebook page, you will find their everyday ferry timetable.
Let's stay connected! Follow me on Instagram @theviennesegirl for more great content.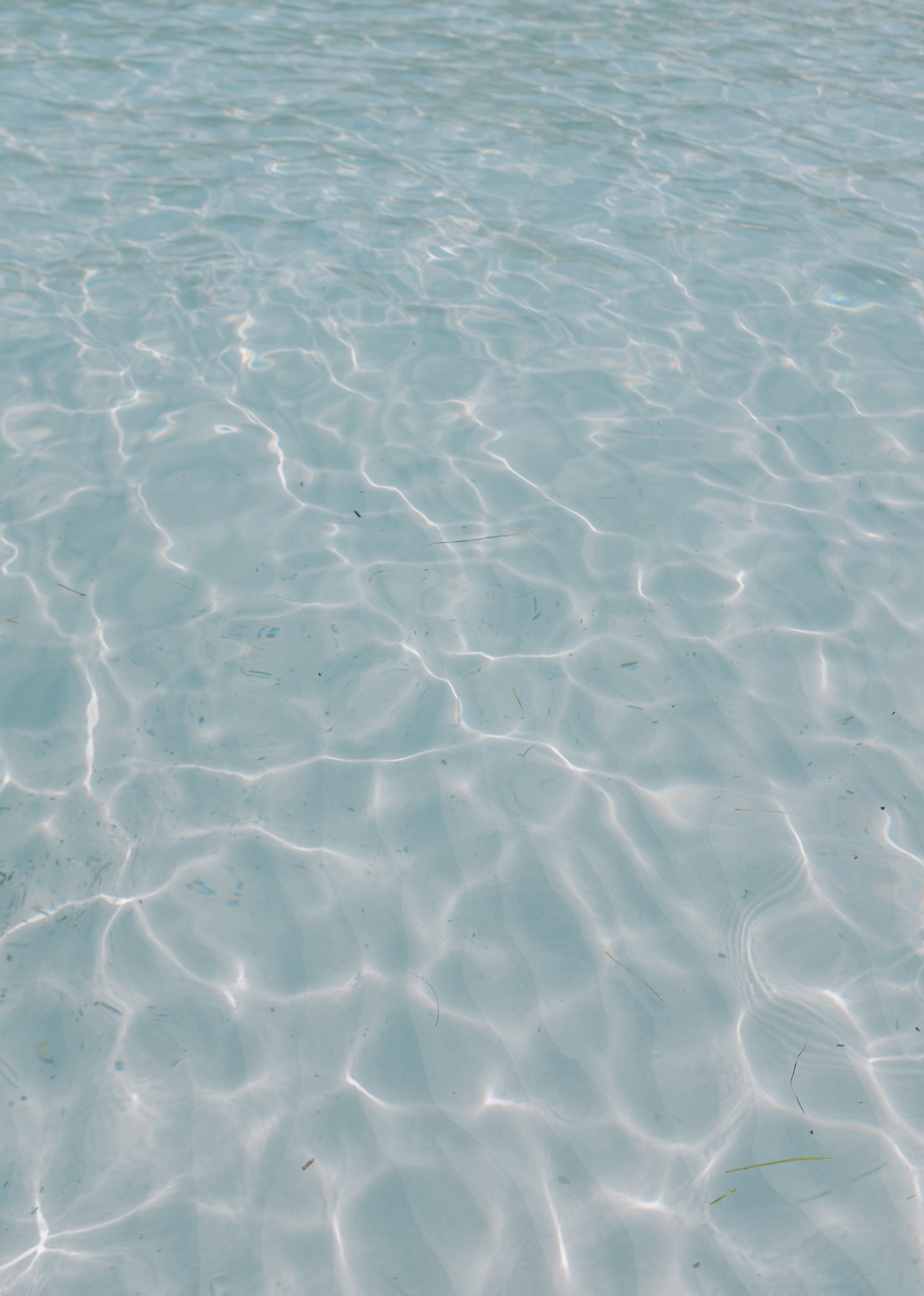 HOW TO GET FROM PAXOI TO ANTIPAXOI
From Paxoi to Antipaxoi, there is a local small boat that you can take from the main square of Gaios. This local boat brings you to Antipaxoi. Or you can rent your own boat and a skipper, like we did for one day!
Book your stay in Paxoi island with Booking.com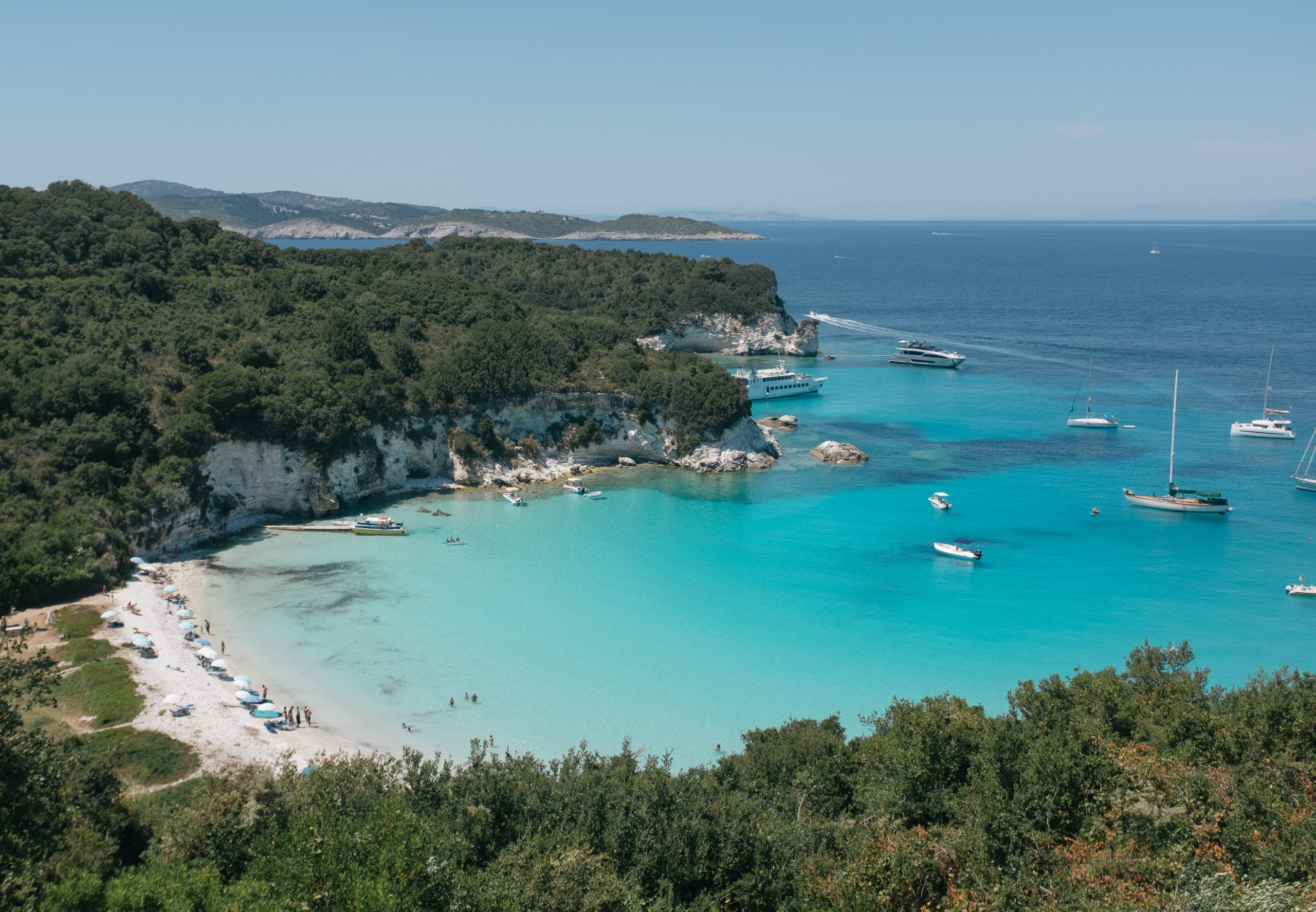 DISCOVER PAXOI ISLAND
In addition to Corfu Island, the nearby islands of Paxoi and Antipaxoi also showcase Venetian influence. The capital of Paxoi, Gaios, is a picturesque town with colourful buildings, narrow streets, and a beautiful waterfront.
Antipaxoi is a small island with only a few houses, but it's known for its pristine beaches and crystal clear waters, making it an ideal day trip from Corfu Island.
Book your stay in Paxoi island with Booking.com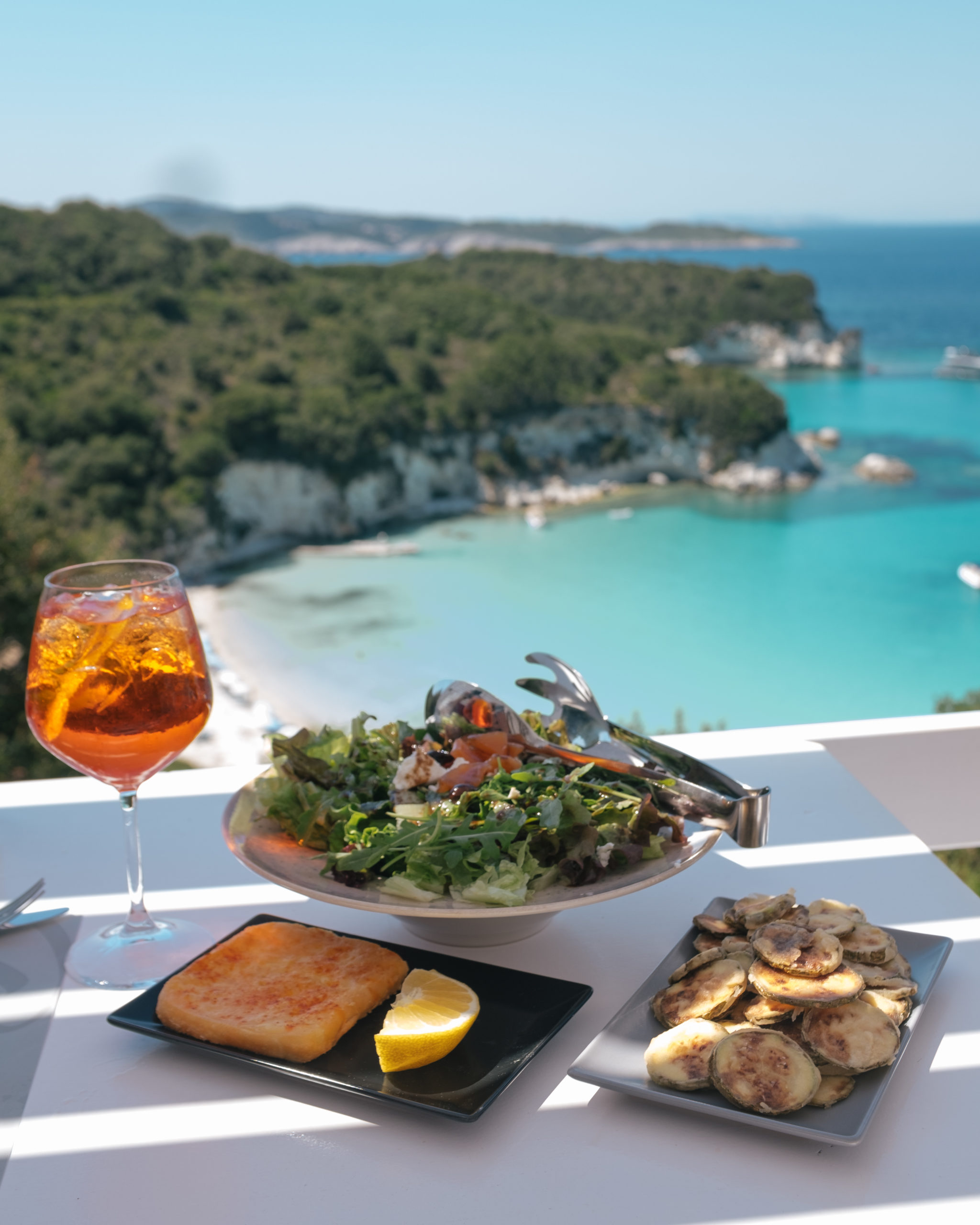 The beaches of Corfu are some of the most beautiful in Greece, if not the world. With over 200km of coastline, there is something for everyone, from long stretches of golden sand to hidden coves and rocky shores. Some of the most popular beaches include Paleokastritsa, Agios Gordios, and Glyfada.
But the real gems of the area lie on the nearby islands of Paxoi and Antipaxoi. These two tiny islands can be reached by ferry from Corfu, and offer some of the most pristine and untouched beaches you will ever see. Voutoumi Beach on Antipaxoi is a must-visit, with its crystal clear turquoise waters and soft white sand.
On Paxoi, the beaches of Monodendri and Plakes are also worth checking out.
Monodendri is a beautiful sandy beach with stunning views of the turquoise sea and the surrounding green hills. Plakes is a small, secluded beach with crystal clear waters that is perfect for snorkelling and exploring the local marine life.
No matter which beach you choose, you are sure to be blown away by the natural beauty and clear waters of this region. So pack your beach bag, slather on some sunscreen, and get ready to experience some of the most beautiful beaches in Greece.
Book your stay in Paxoi island with Booking.com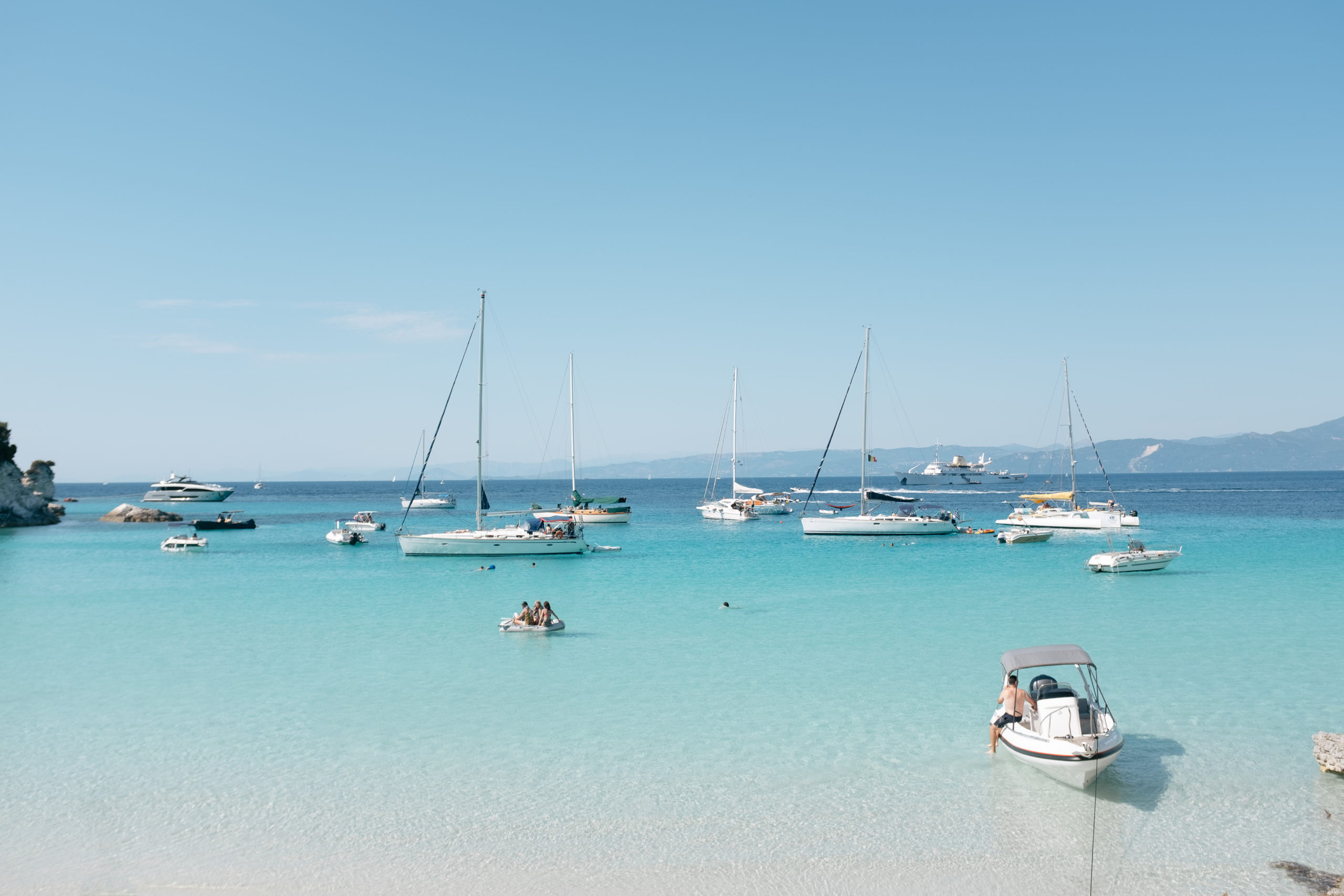 If you are looking for the perfect Greek Island destination, then look no further than Corfu Island! Located in the Ionian Sea, Corfu is a beautiful island that offers visitors stunning beaches, crystal clear waters, and a vibrant culture.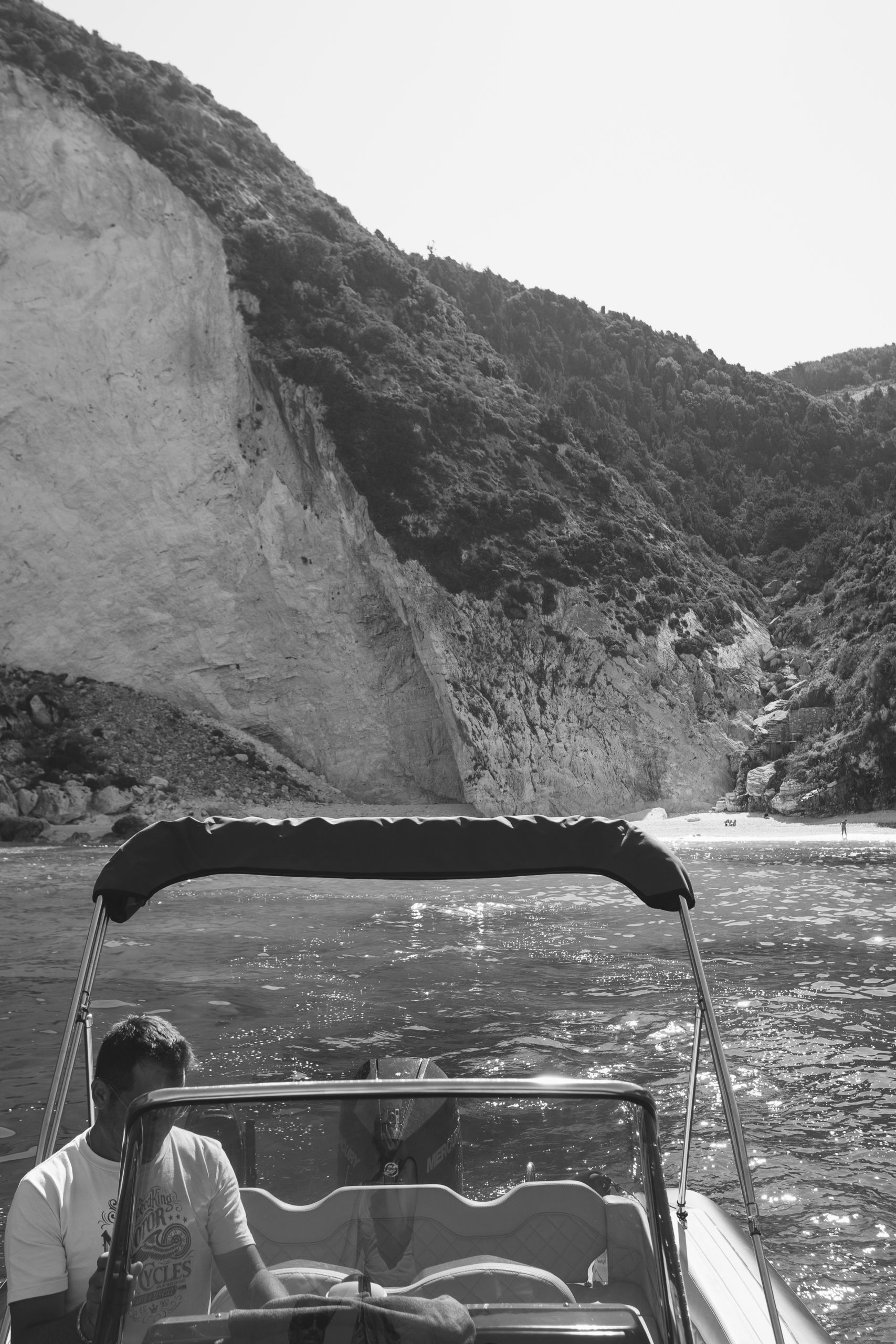 There are plenty of activities to do on Corfu Island, from exploring the historic Old Town to lounging on the sandy beaches. Plus, with nearby islands Paxoi and Antipaxoi, there are plenty of opportunities for exploration and adventure. With its stunning scenery and vibrant culture, Corfu Island is the perfect place for your next Greek Island holiday.
Book your stay in Paxoi island with Booking.com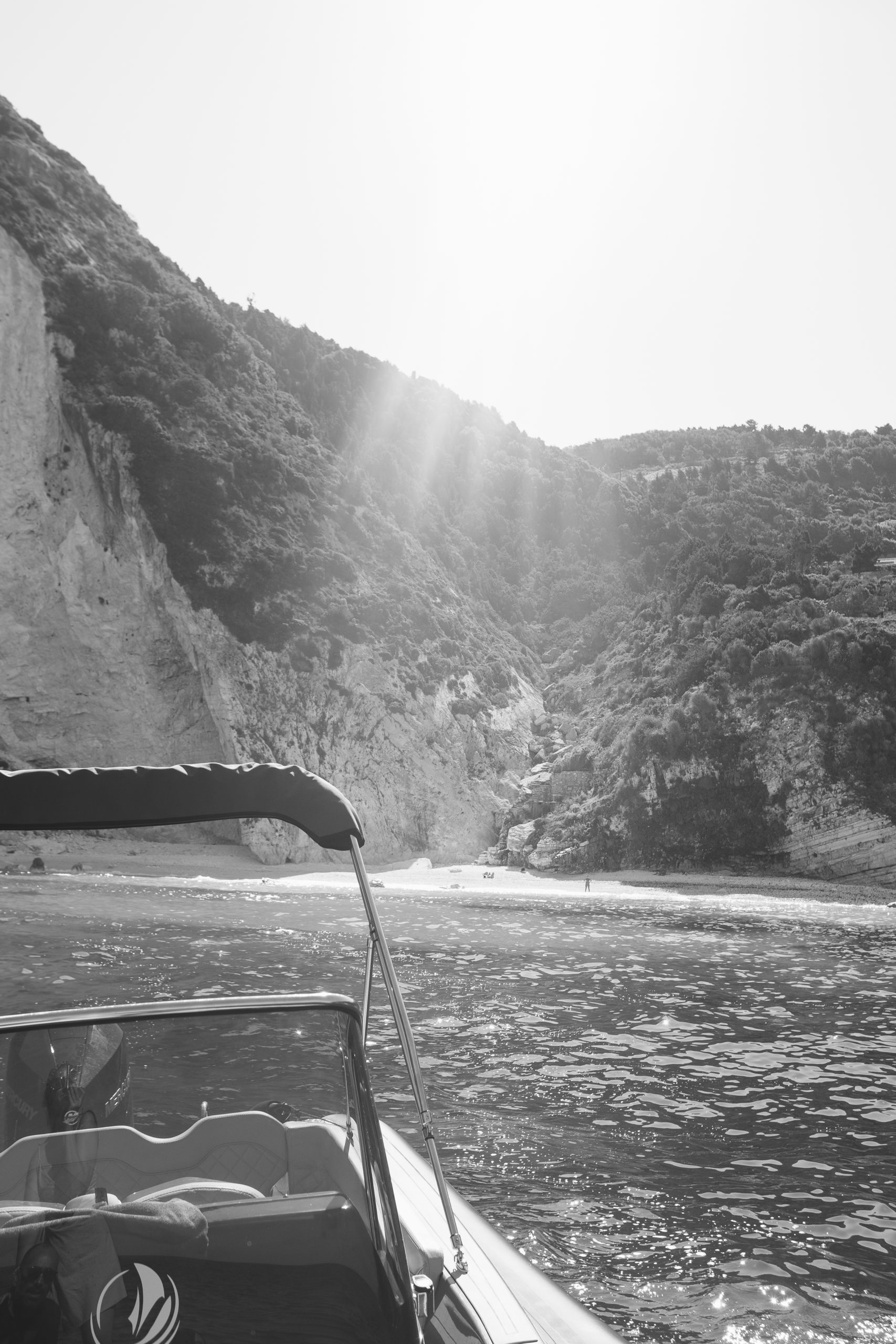 SUPPORT MY WORK!
If you enjoy my content and you'd like to support this channel, so that I will be able to continue offering you that kind of content for free, please consider using my AFFILIATE LINK on Booking.
When you make a booking with BOOKING.COM using my link, I earn a small commission at NO additional cost to you.
Alternatively, if you enjoy my travel stories, tips and photography, you can say Thank you by offering me a 'virtual' coffee here.
In case you'd like to book me as your photographer in Vienna, you can find more info here.
Please have a look at my portfolio, if you'd like to know more about my photography work.
Thank you from the bottom of my heart for using my affiliate link and supporting my work!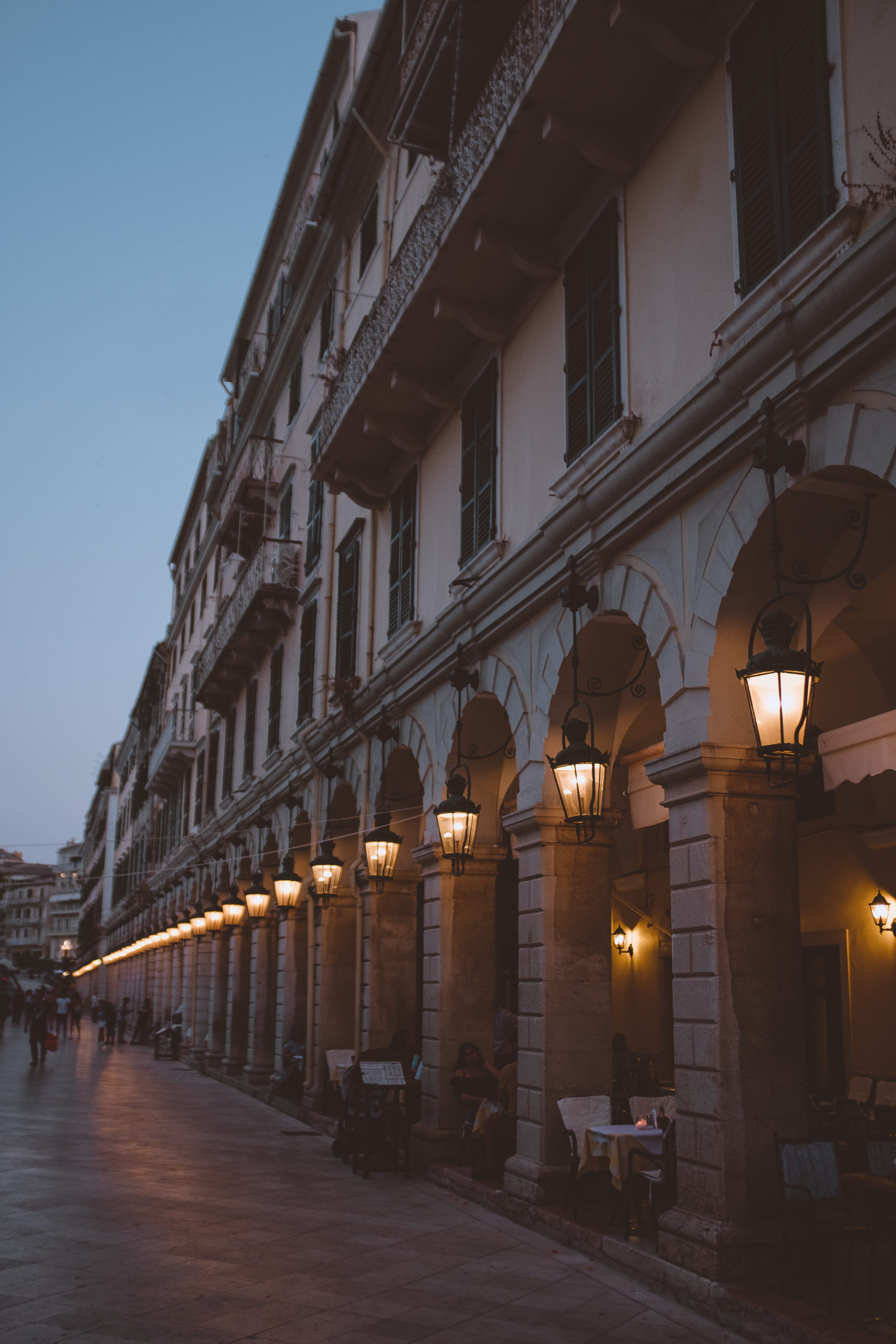 Please take a moment to share this blog post with your friends and family on your Facebook profile. They might also be looking for inspiring travel stories and exceptional travel photography. Sharing is caring.
Disclaimer: my stay at Liston Suites Corfu was an invitation. All thoughts and opinions are my own. This blog post is NOT sponsored. It contains affiliate links. I get a commission if you make a purchase through the links which comes at no cost to you. Thank you from the bottom of my heart for using my links. All photos are taken and edited by me.
WHERE TO NEXT? Discover more of my guides!
The Best Restaurants in Chania
Hydra island: 10 must do activities
Where to stay in Patmos island
Follow me on Instagram for more
♥