1. Before you go out and take any photos, clean your camera lenses. A clean lense will ensure that you get a bright and clear image with your smartphone camera. 
2. Turn on the grid lines (also known as The rule of thirds – you will find them in the Camera Settings). The grid lines help you to frame the shot. You can use the grid lines to make sure that the horizon is perfectly aligned or that your subject is dead center. However, keep in mind that the grid lines are just guidelines. Look around, play around, mess around with the grid lines, and develop your own style.
3. Shoot vertically and choose the 3:4 ratio if you shoot photos for your Instagram feed. Choose the 9:16 ratio if you shoot photos for your Instagram Stories. Click on all the ratio options to see which ratio offers you what, so that you know what you can do with them when you are out for shooting.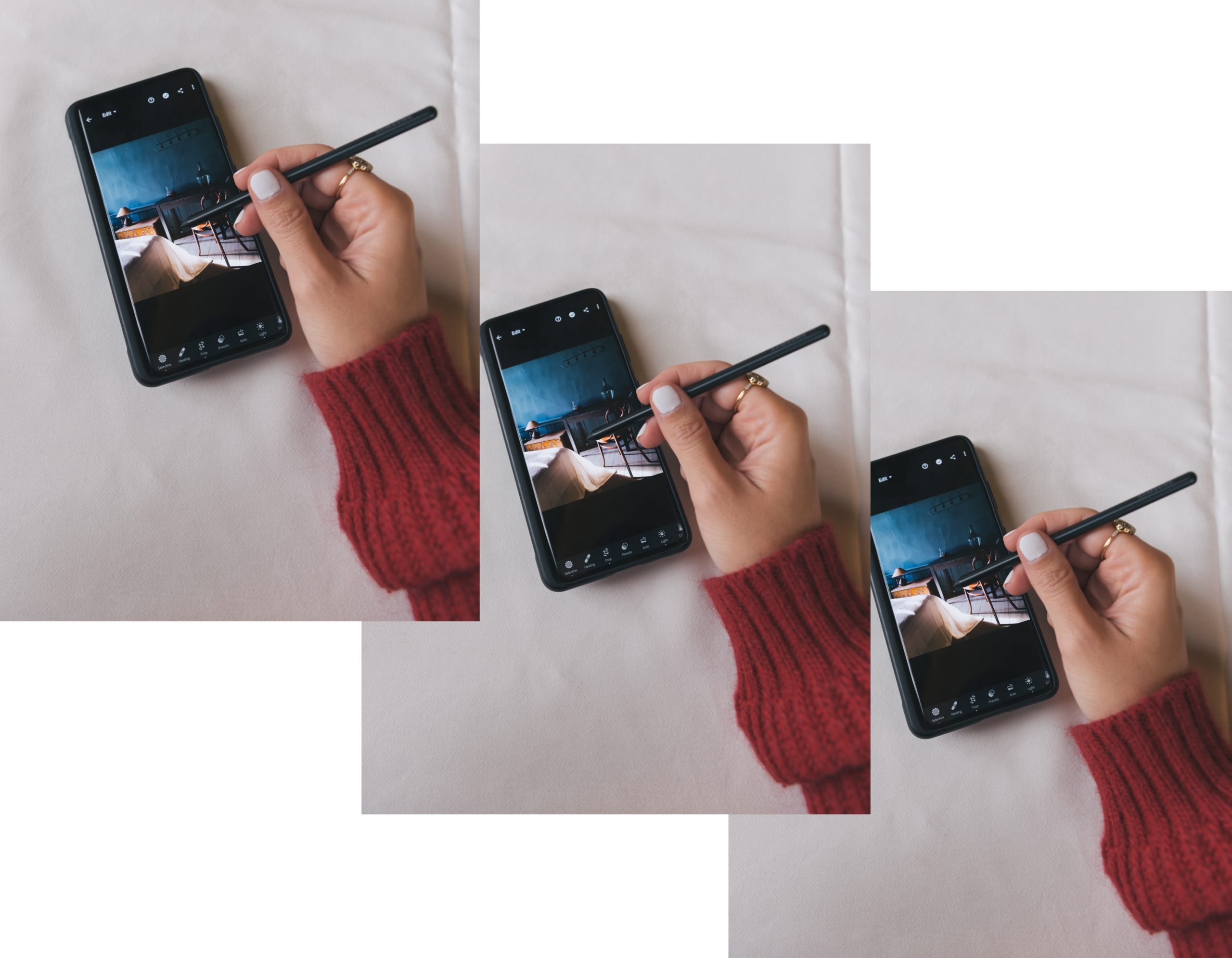 4. When you find an object that you want to photograph, shoot using all four lenses of the Galaxy S21 Ultra 5G: the ultra wide, the wide, the tele 1 and tele 2 lenses. So many options! By using all these lenses, you create different compositions from one location AND you get to train your photographic eye! Try to be creative and get perspectives that people don't see everyday.
5. Over the last years smartphone cameras have gotten better and better at detecting small details. Go really close to details that catch your attention and snap your shot. I love to do that with flowers for instance. When you go really close to your object, the Focus Enhancer of the Galaxy S21 Ultra 5G macro camera turns on automatically for a better focus. Macro means close-up! This feature makes for some unique and interesting photos because it brings out all the intricate details of whatever it is you are shooting.
6. The Galaxy S21 Ultra 5G gives you the possibility to shoot at 108MP. To turn this option on, click up on the top of your screen, where the aspect ratios are. If you choose to use this option, be mindful of the fact that the photos will take up a lot of space from your memory. The advantage for shooting at 108MP is that you get a really detailed image, and you are able to create lots of different compositions from that one photo.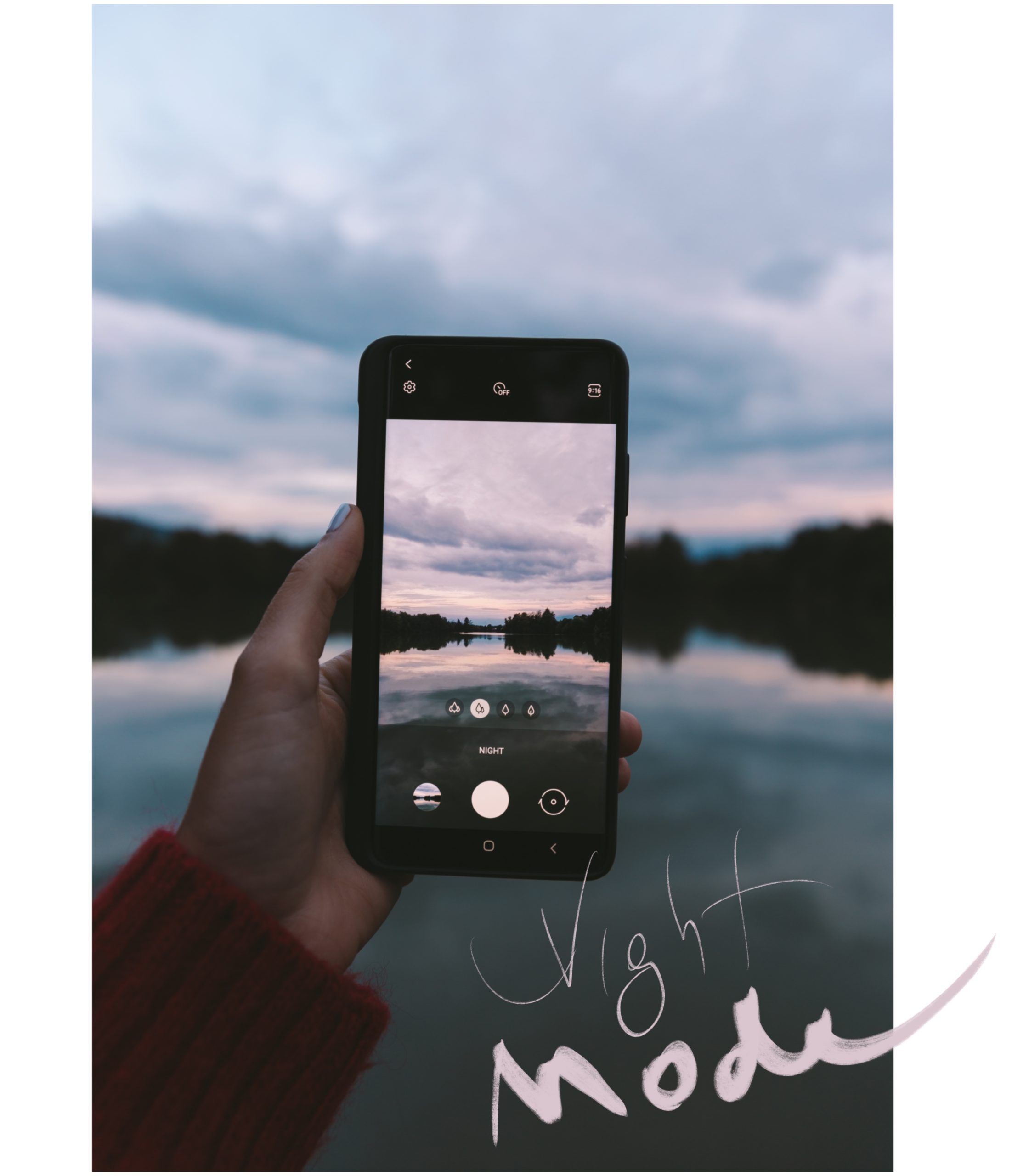 7. Utilise all the camera modes that your Galaxy S21 Ultra 5G gives you. Get to know all the camera modes of your phone. The PANORAMA mode, the SINGLE TAKE, SLOW MOTION, SUPER SLO-MO, NIGHT MODE and the HYPERLAPSE mode. All these are super cool modes to experiment with. To find the available modes, open the camera and click on MORE!
8. Use the PRO MODE of your Galaxy S21 Ultra 5G! In this mode you are able to adjust the camera settings to your liking and play with ISO, Aperture, and Shutter speed. ISO is your sensitivity to light. Keep it at 50 or 100 if you shoot outdoors during daylight. Increase it when you have less natural daylight. The PRO MODE gives you the possibility to shoot in RAW format (format and advanced options in Settings). Shooting in RAW means that it will be much easier to colour grade your images using an editing app like VSCO, Snapseed or Lightroom mobile.
♥
Disclaimer: In collaboration with Samsung Austria