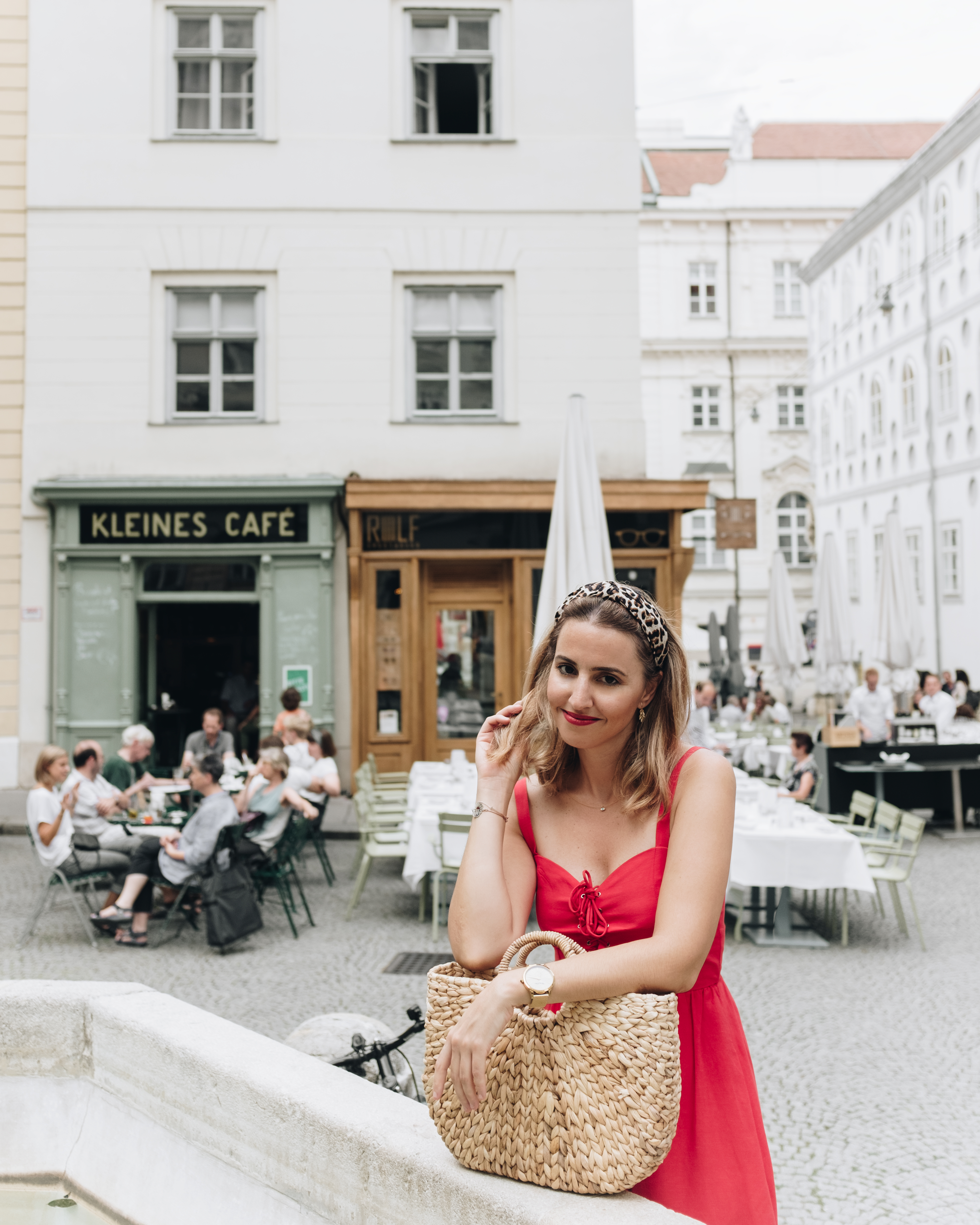 MY STORY
In June 2011 I left my country (Greece) in order to spend three months in Vienna. It was for a summer holiday, to take a course in German. I was passionate about learning foreign languages and German was the third foreign language that I learnt.
3 MONTHS TURNED OUT TO BE 11 YEARS 
Although I had a ticket booked to fly back to Athens at the end of August, I decided to stay longer in Vienna to pursue my dreams and to do things that I had never done before. I left my job, family, and friends in Greece, although I had none of those in Vienna. But the city itself was an inspiration, and I was in search of new challenges.
Initially it was a bizarre decision, but despite all the problems and difficulties, I was convinced this was the right thing to do, and hopefully things would work out for me.
Update July 2022: 11 years later, and I am still here!
A comfort zone is a beautiful place! But nothing ever grows here!
 THE SPIRIT OF TVG
The Viennese Girl blog is all about photography, experiences and feelings. TVG is for those who seek and appreciate beautiful things in life, and more specifically, for strong and independent females who stand on their own feet and are capable of achieving great things. They visualise and create their own lives, and not necessarily live a life that is predesigned for them.
Choosing to live the life you love requires you to take risks, the risk to step into an unknown territory. Breaking out of the status quo can be intimidating because it requires you to carve your own path, instead of following the plan that's been laid out for you…but despite it all, if you still choose to follow that spark of curiosity and lead with your heart, I truly believe you will be rewarded with a life that's full of purpose and the freedom to create the most beautiful story that is uniquely yours. – quote by Malama Life on Youtube. 
MY VISION
Considering the fact that technology nowadays lessens the distance between us, this blog represents the idea of bringing me closer to like-minded people all over the world and sharing my perspectives with them.
This blog opens a door to the world, and celebrates new beginnings, changes and challenges — all the small and big things that bring joy to life. My vision is to keep it positive, playful, and multidimensional, and to bring value to others' lives by creating unique content. Content that you cannot find in other websites.
I want to dedicate my blog to travel, photography and personal growth. Because travel and photography helped me to find my mission in life and grow on a personal level.
PRESS/COLLABORATIONS
Since TVG went online, it has been featured both in print and online in prestigious magazines, newspapers and websites such as BBC NEWS and Condé Nast Traveller, and I have had the honor of collaborating in various projects with brands I love, such as CHANEL, Tiffany & Co, Dolce & Gabbana, Swarovski, FENDI, L'Oréal Vichy, Samsung Austria, Sezane Paris,  Nespresso, Sacher hotels, Austrian Airlines, Air France and others.
So, if you 've read this far, don't hesitate to say hello. And if you want to be a part of this Viennese community you can also find me on Instagram, Facebook, Twitter, and on YouTube!
WORK WITH ME 
In the past I worked for the fashion industry and in many different language schools as a language tutor. Now I work as a photographer, content creator, and editor behind The Viennese Girl blog.
For collaborations and bookings please contact me here.
SUPPORT MY WORK
If you enjoy my content and you'd like to support my work, so that I will be able to continue offering you that kind of content for free, please consider using the below AFFILIATE LINKS from Booking & Amazon. 
If you make a booking with BOOKING.COM or a purchase on AMAZON.COM, I earn a small commission at NO additional cost to you.
Thank you from the bottom of my heart for using my affiliate links! 
All pictures on The Viennese Girl are taken by Silia, unless stated otherwise and are protected by copyright. Always request permission before using images from The Viennese Girl blog.